KERSTIN BRÄTSCH / EDUARDO PAOLOZZI
SUN SWALLOWER
JUNE 30 – AUGUST 27, 2020
KERSTIN BRÄTSCH / EDUARDO PAOLOZZI
SUN SWALLOWER
JUNE 30 – AUGUST 27, 2020
OPENING WEDNESDAY JUNE 30
12 – 9 PM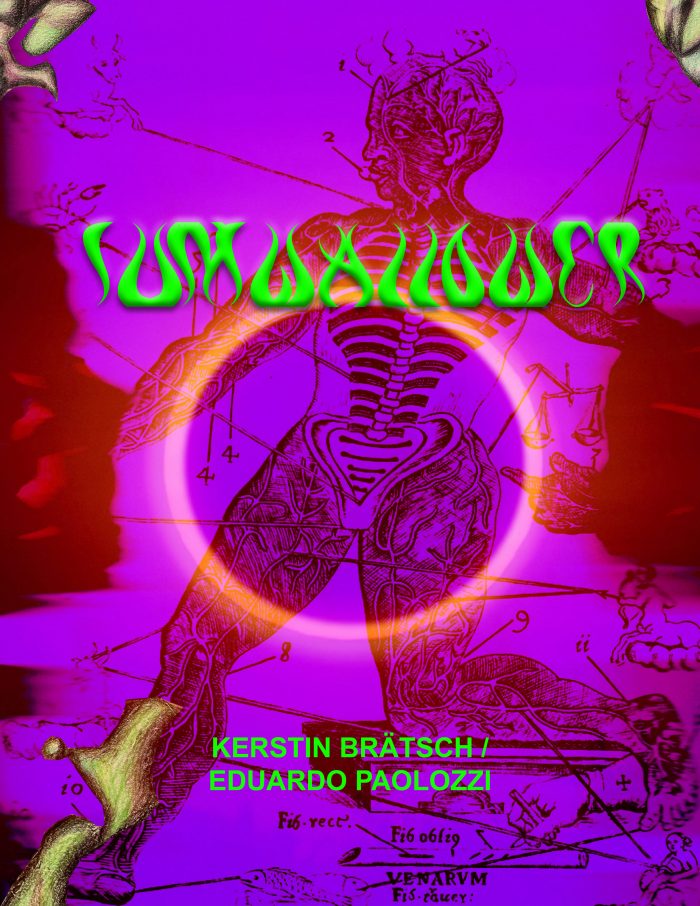 JANNIS KOUNELLIS
EASTER 2021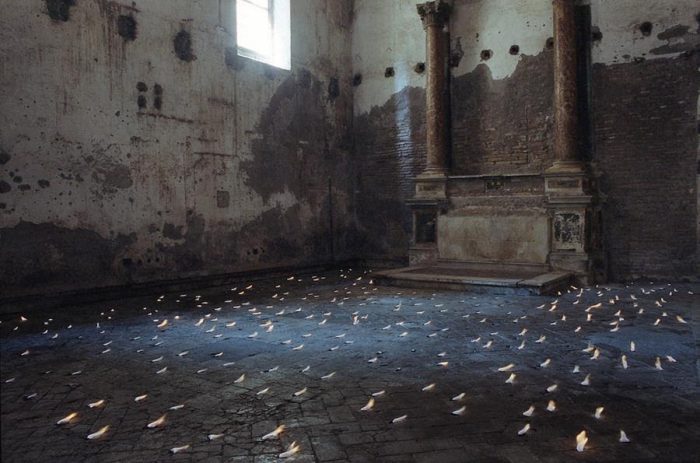 UNTITLED, 1969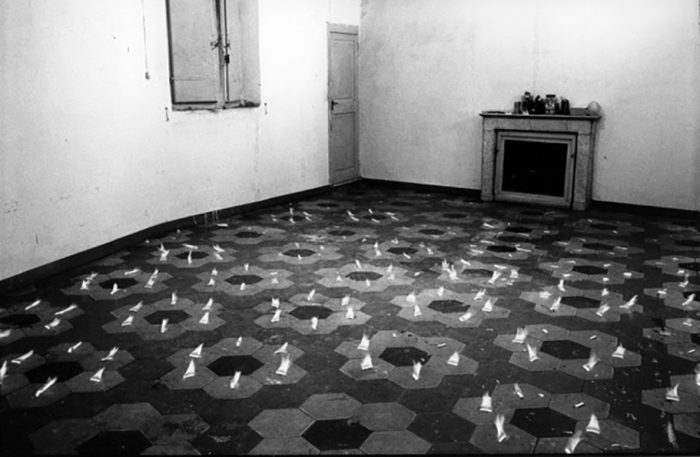 Copyright: Estate of Jannis Kounellis.
Photo 1: Valeria Giampietro, Alessandro Cicoria.
Photo 2: Claudio Abate.
HOLIDAY HOURS
The gallery will be closing on Saturday, December 19, 2020 and opening on Thursday, January 7, 2021
If you wish to book an appointment over the holidays please contact
santandrea@santandreadescaphis.com
ALEX KATZ
NOVEMBER 19, 2020 – 30 JANUARY, 2021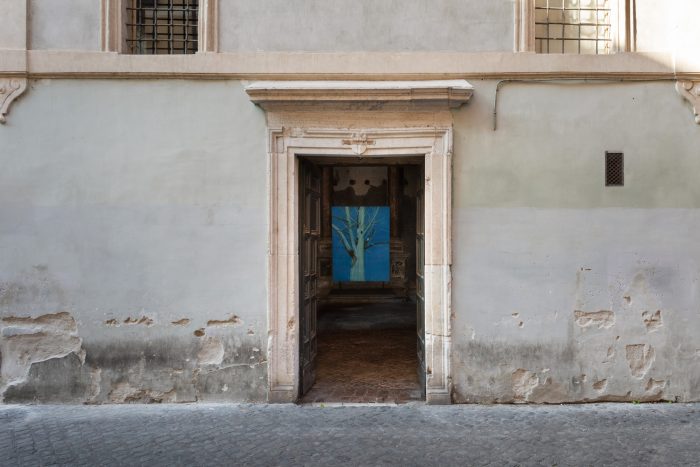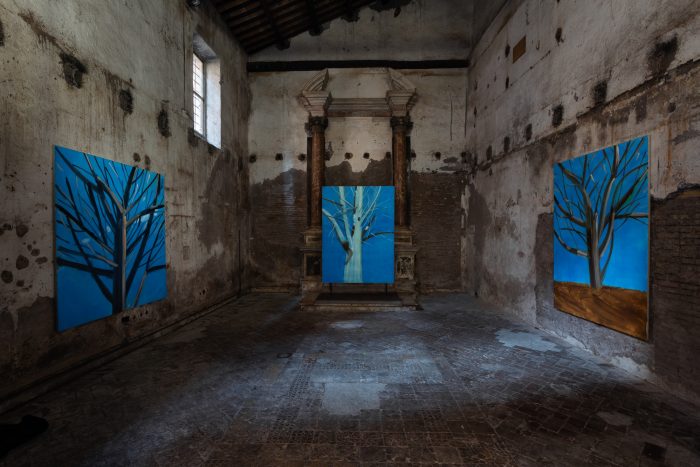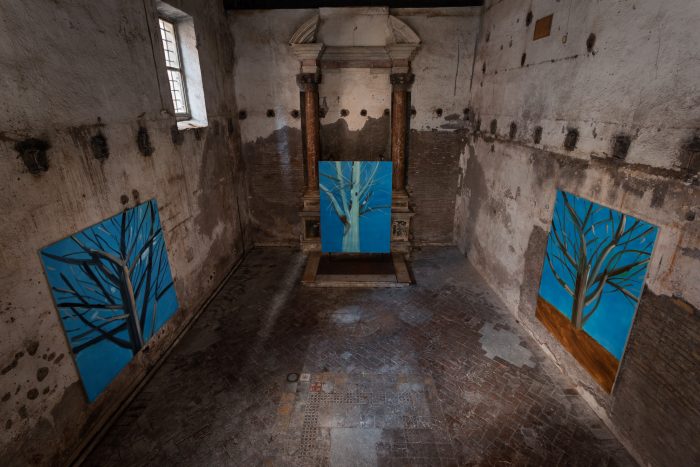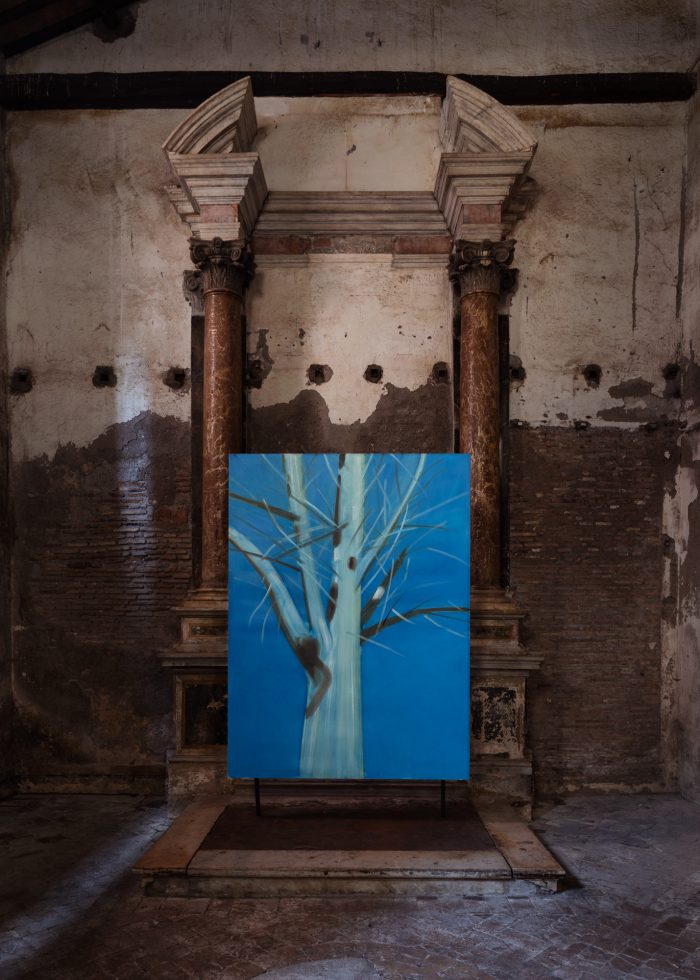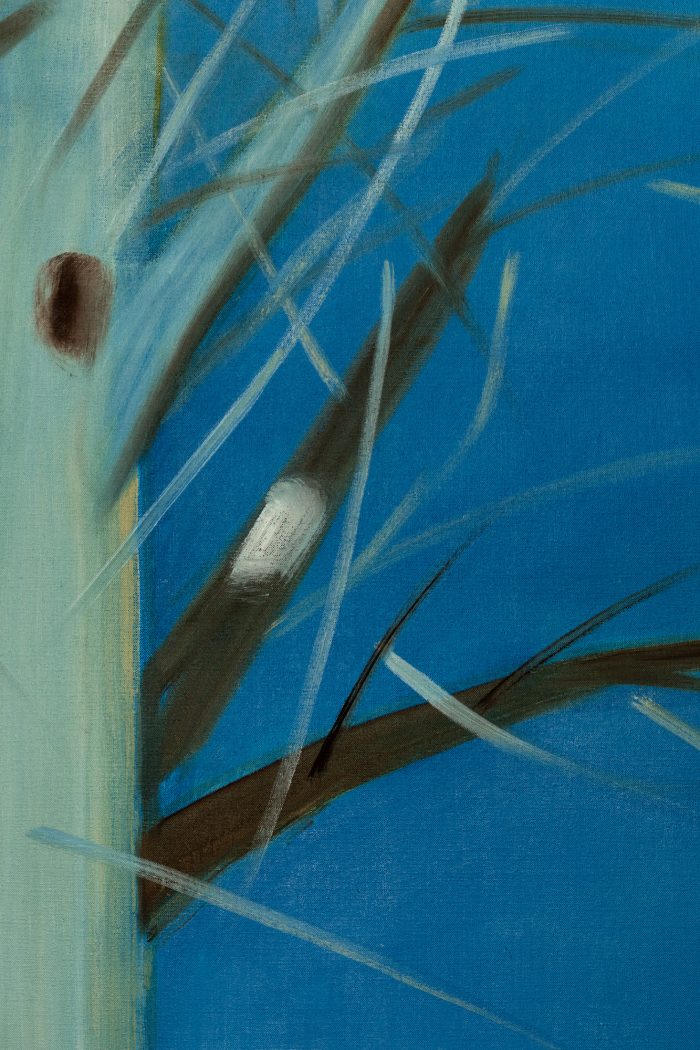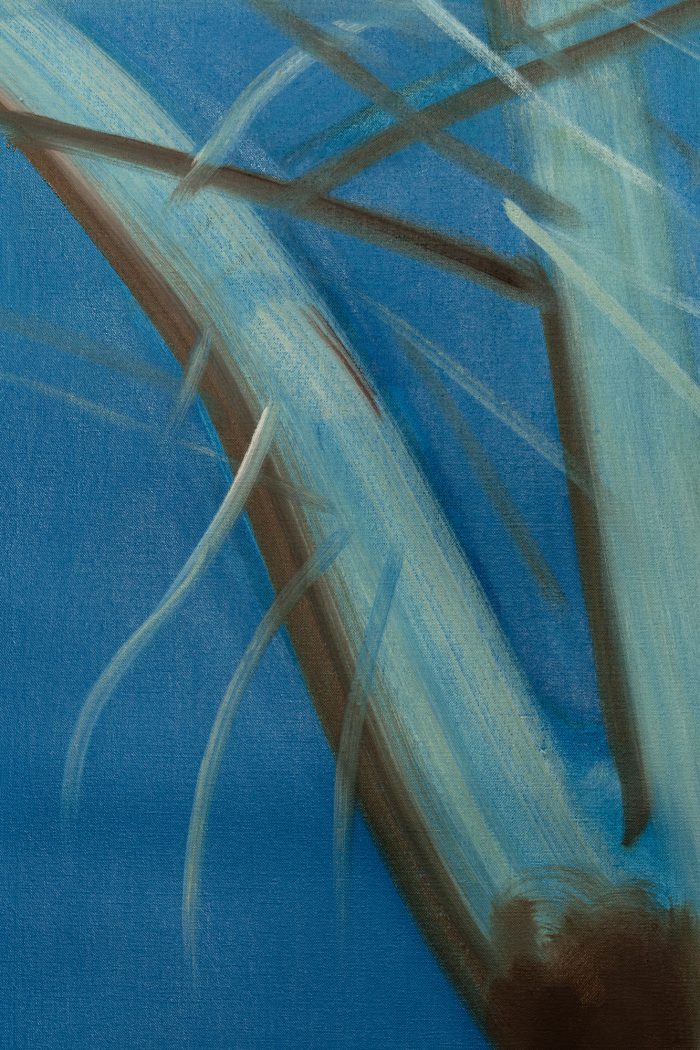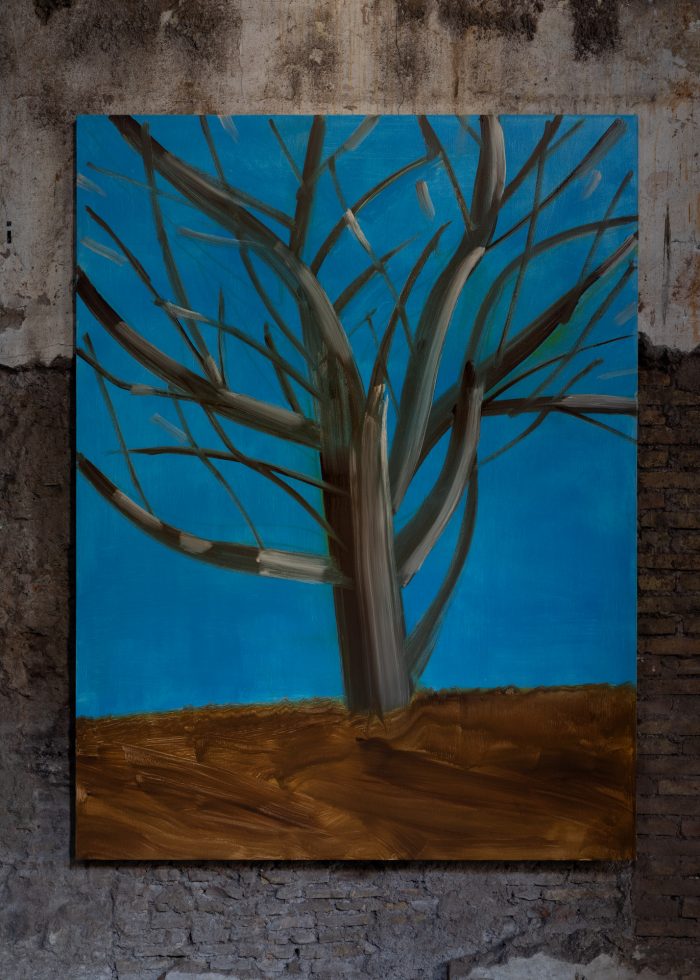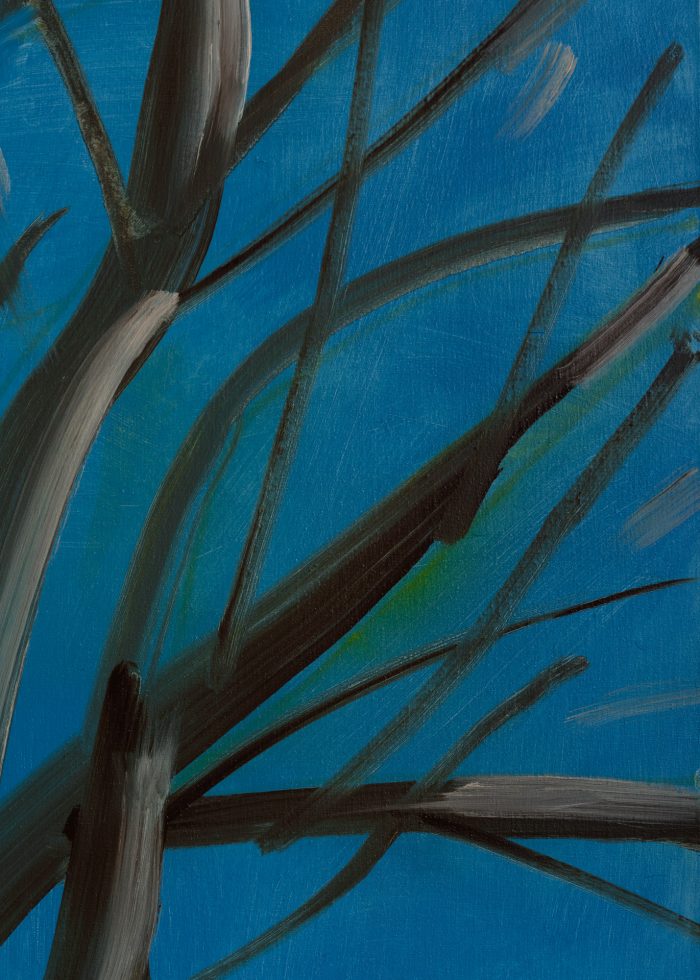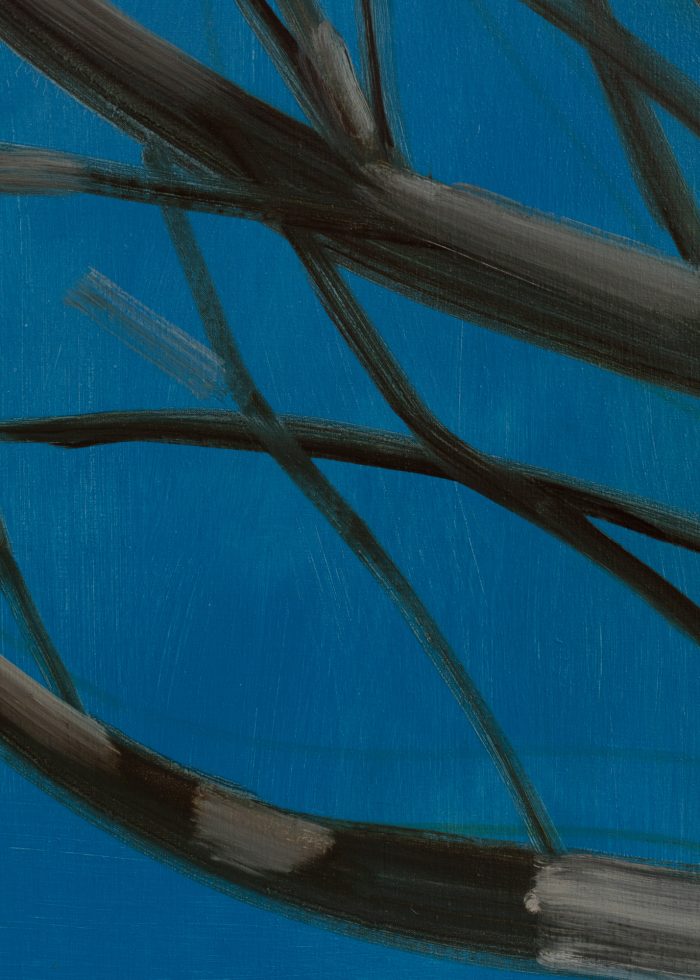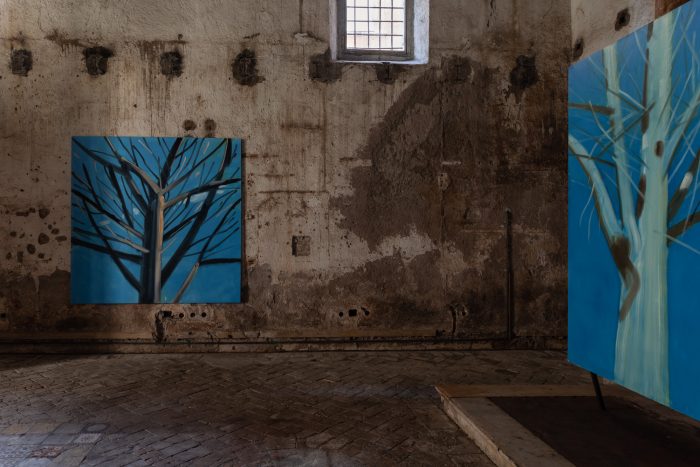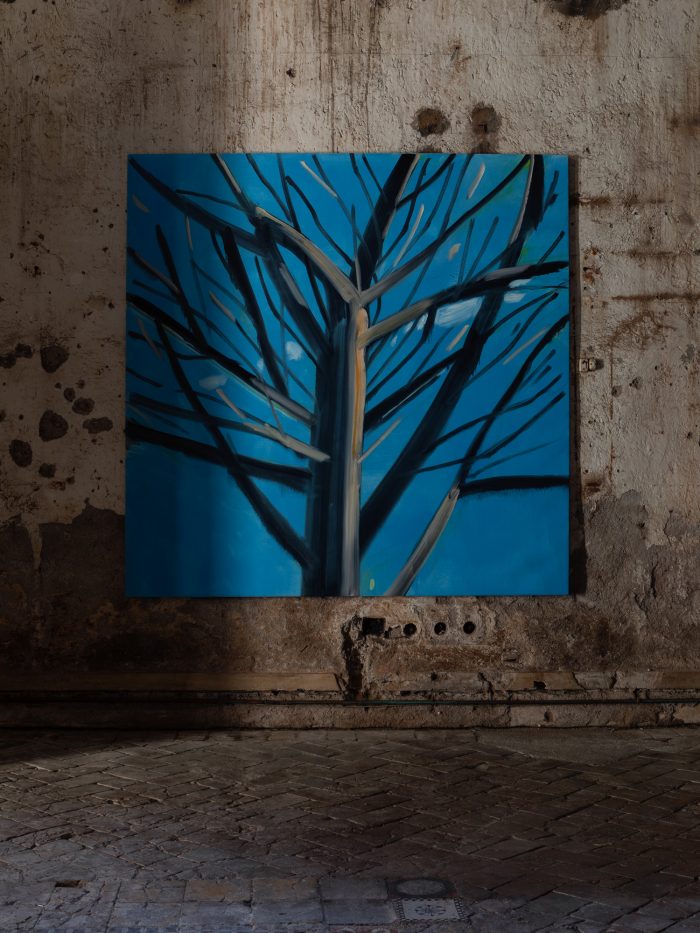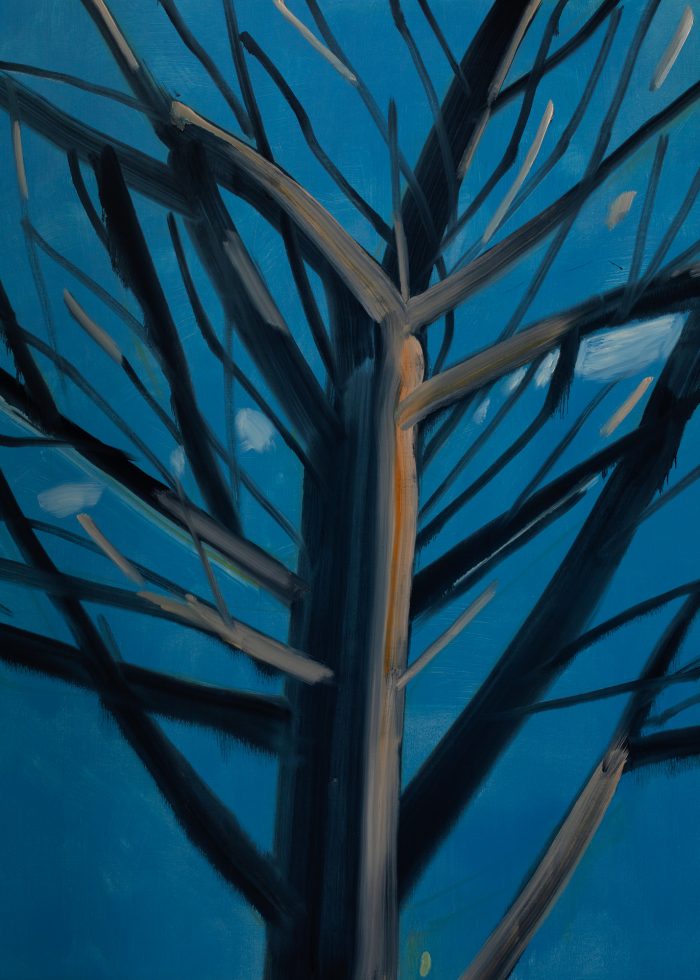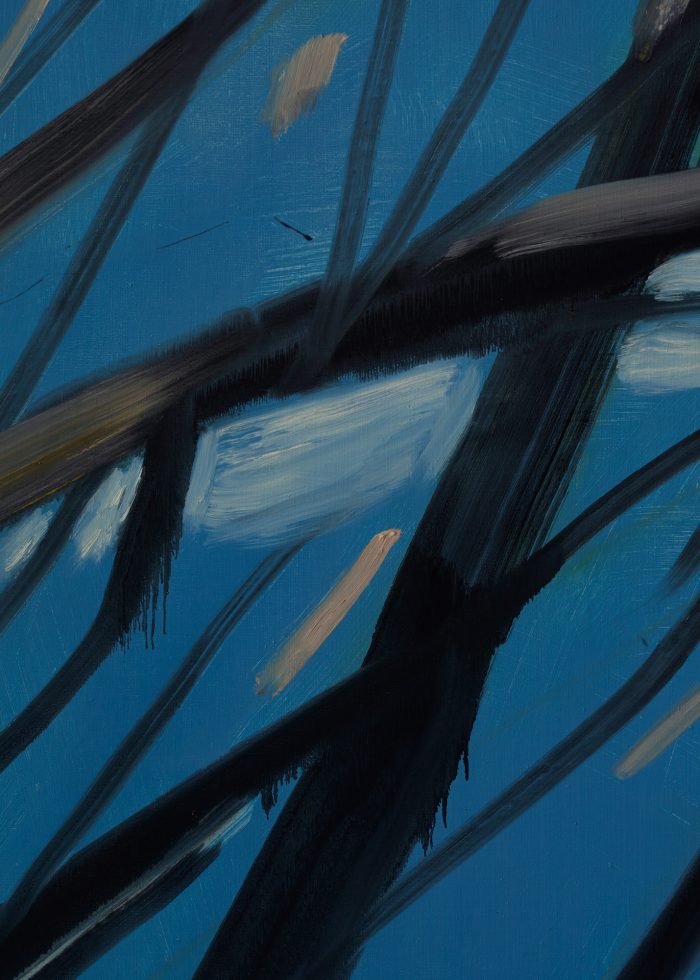 ALEX KATZ
NOVEMBER 19, 2020 – 30 JANUARY, 2021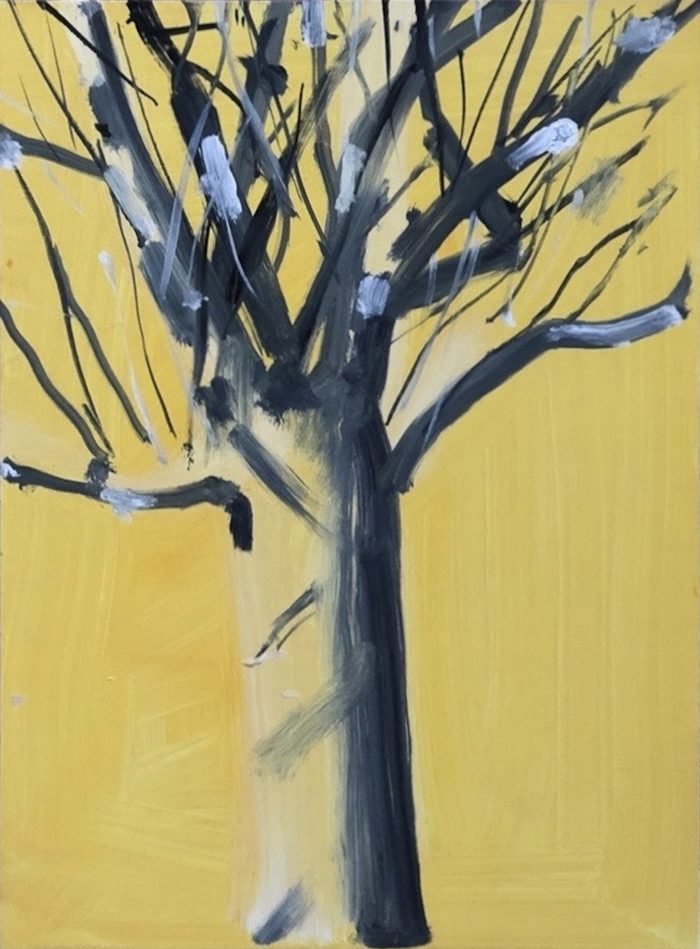 UGO RONDINONE
nuns+monks
SEPTEMBER 17 – NOVEMBER 7, 2020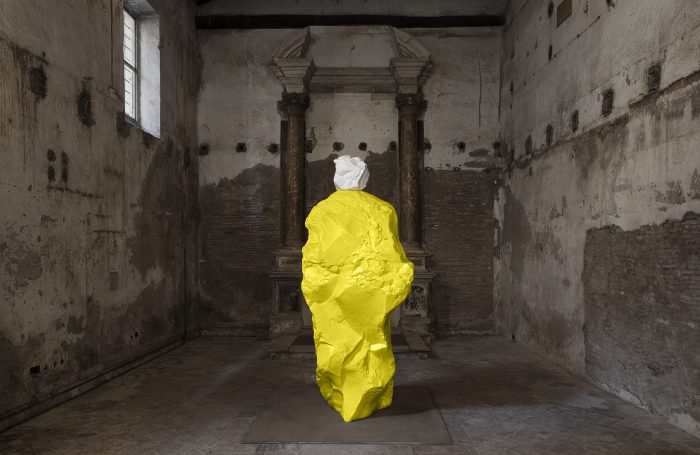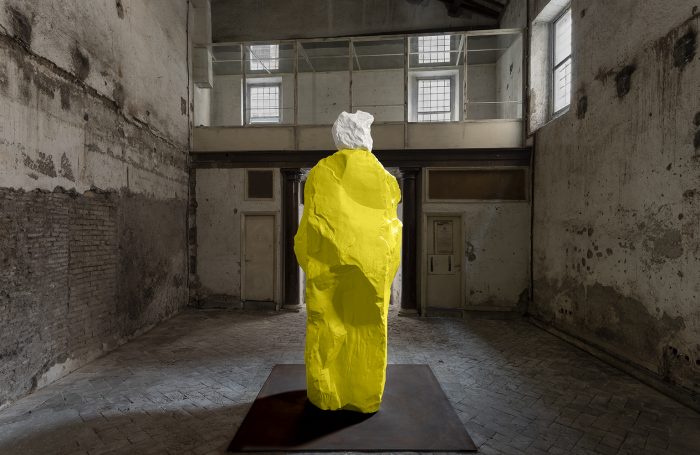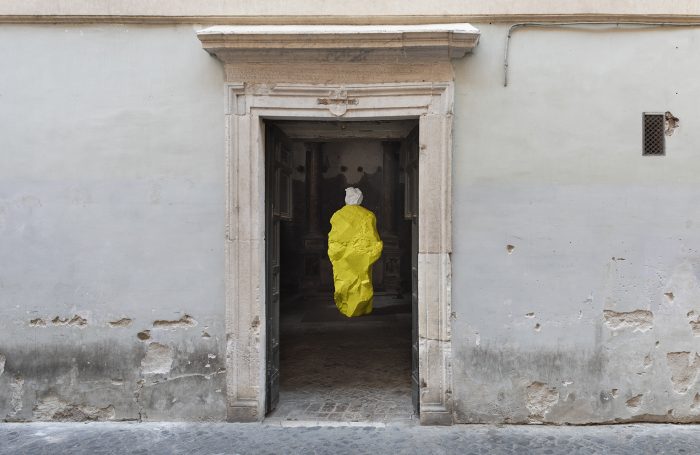 UGO RONDINONE
nuns + monks
SEPTEMBER 17 – NOVEMBER 7, 2020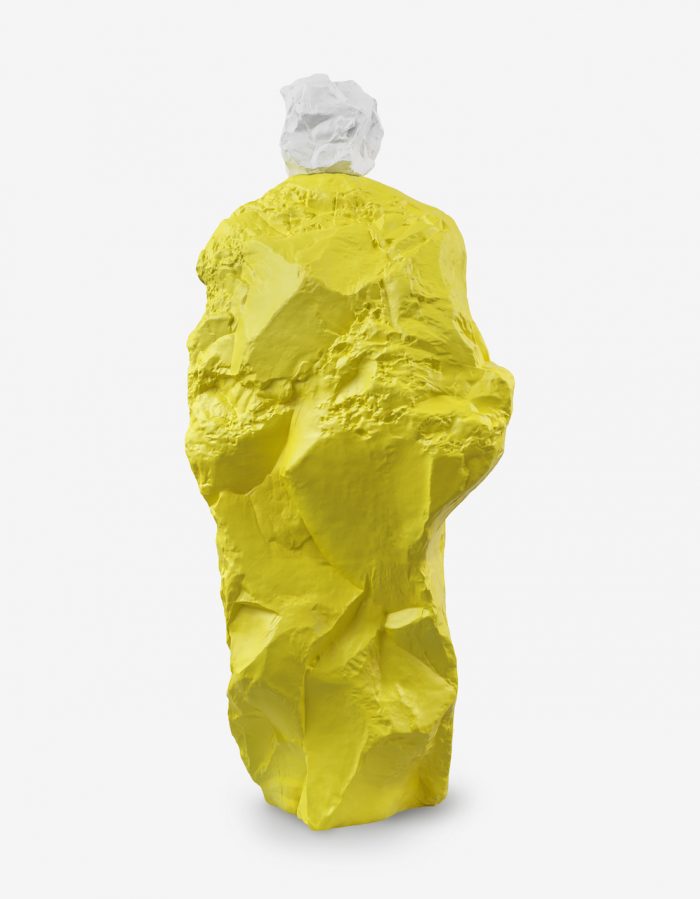 white yellow monk, 2020
nuns + monks, an exhibition of new sculptures by Ugo Rondinone will open at Sant'Andrea de Scaphis, Rome on September 17 and remain on view through October 24, 2020.
Stones have been a presence and recurring material and symbol in Ugo Rondinone's art. They are the subjects of the stone figures that he began with the monumental Human Nature installation at the Rockefeller Plaza in 2013 followed by Seven Magic Mountains in the Nevada Desert in 2016. Both groups are the study and enjoyment of naturally formed stones as objects of beauty and contemplation, and in turn generate personal, meditative states of looking in which the boundaries between the outside world and internally visualized spaces break down. In doing so, Rondinone makes sculptures of what it means and feels like to see, whether this is understood to be a physical or metaphysical phenomenon.
nuns + monks will continue to address the dual reflection between the inner self and the natural world. Just as the external world one sees is inseparable from the internal structures of oneself, nuns + monks allows such layers of signification to come in and out of focus, prompting the viewer to revel in the pure sensory experience of color, form and mass while simultaneously engender in an altogether contemporary version of the sublime.
Concurrent to this exhibition Ugo Rondinone will present works from the same body of work at Galerie Eva Presenhuber, Zurich and Esther Schipper, Berlin.
FRIDA ORUPABO
12 SELF PORTRAITS
FEBRUARY 28 – APRIL 24, 2020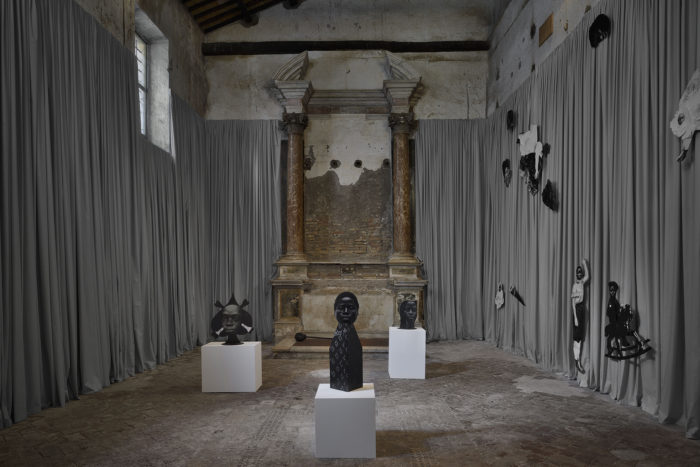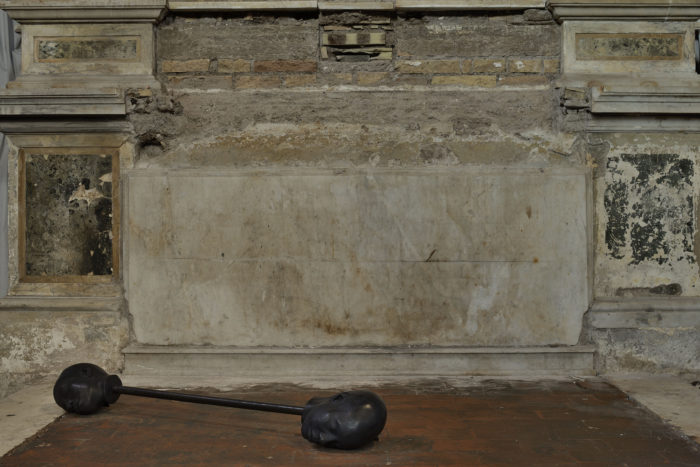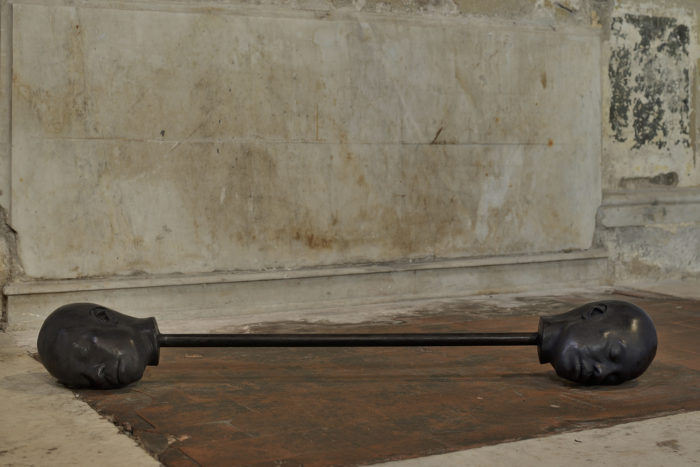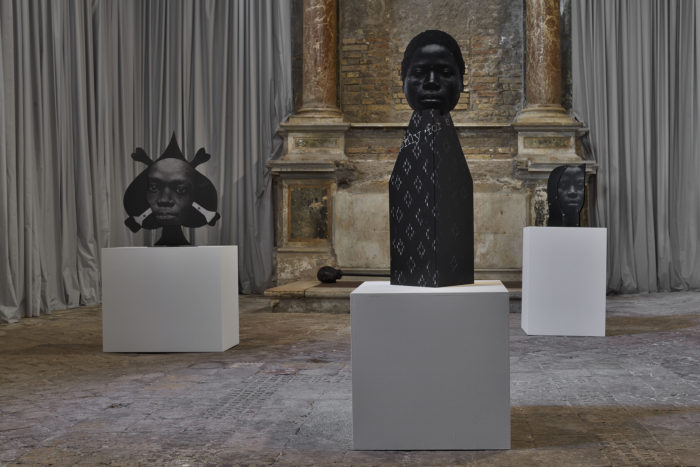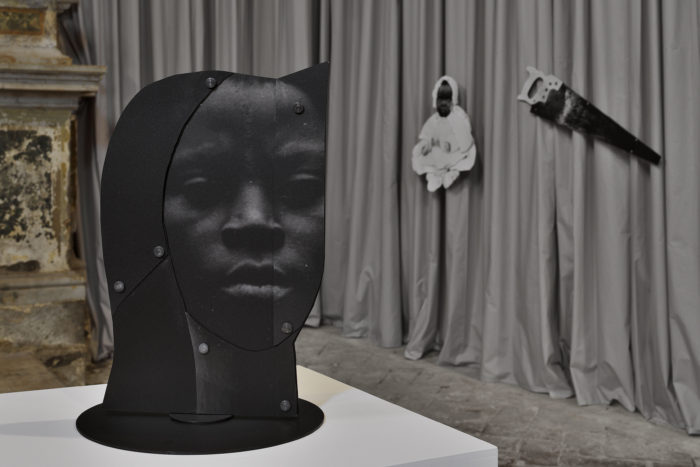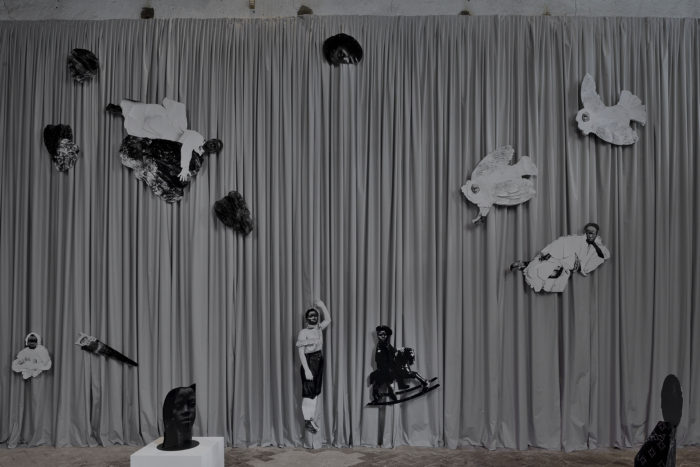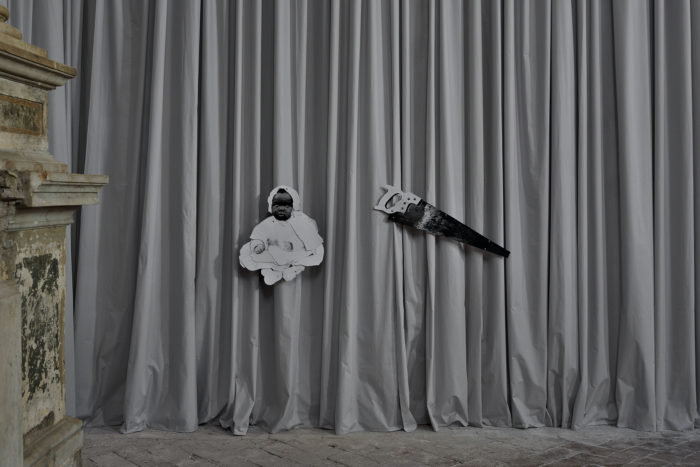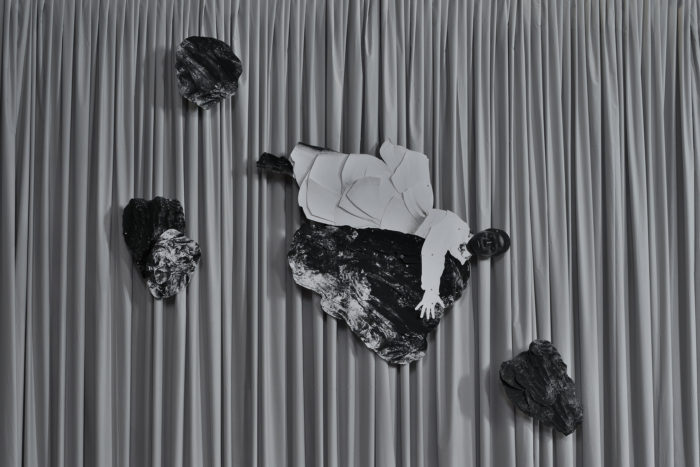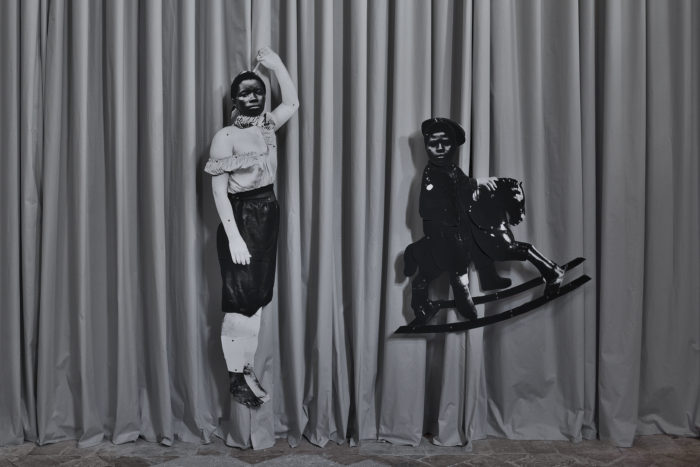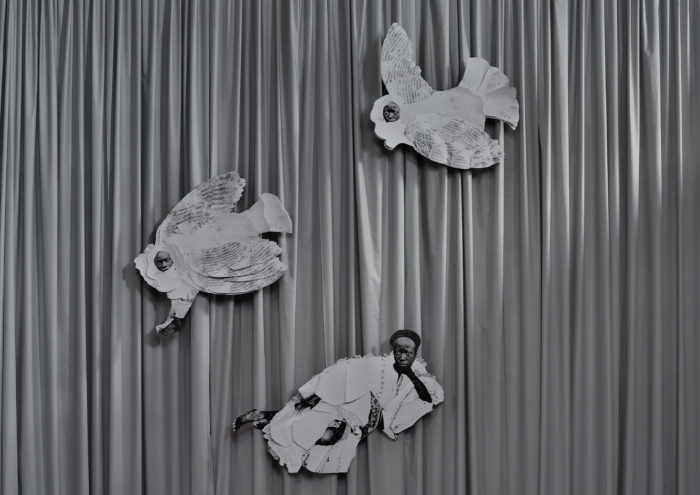 FRIDA ORUPABO
12 SELF PORTRAITS
FEBRUARY 28 – APRIL 24, 2020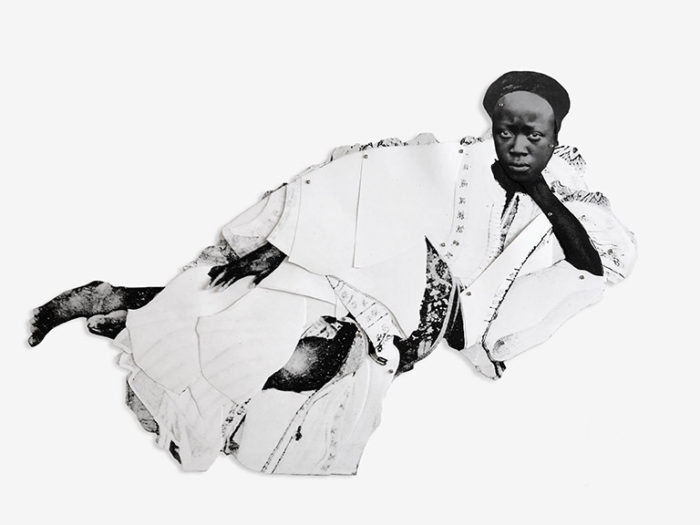 CRISTINA KRISTAL RIZZO
TOCCARE eating animals
part of the performance series AFTERGLOW
FRIDAY OCTOBER 4, 2019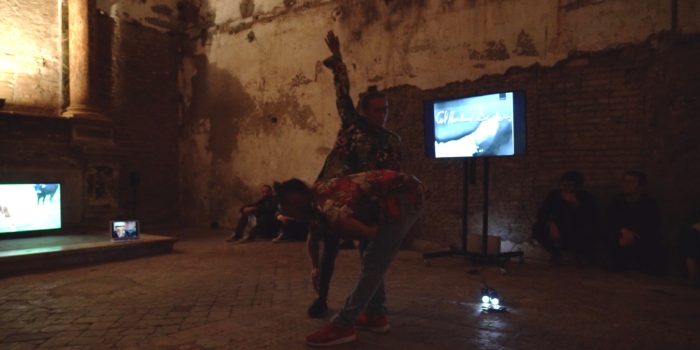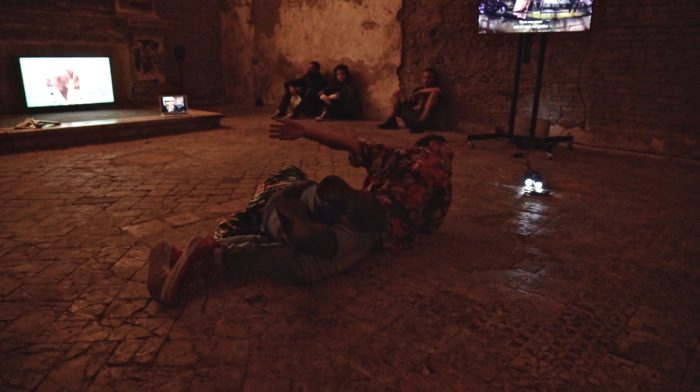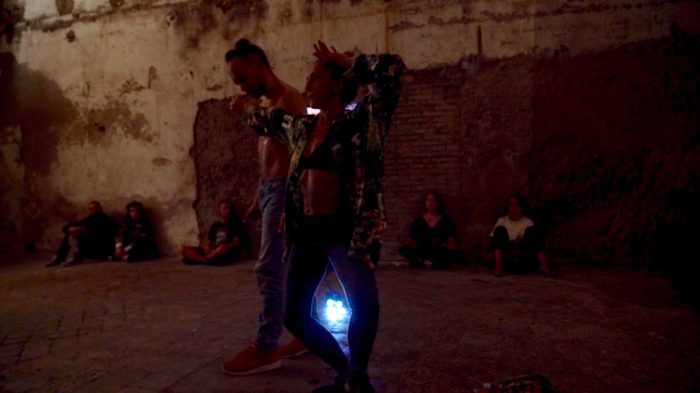 GIULIA CRISPIANI & GOLROKH NAFISI
A MANIFESTO AGAINST NOSTALGIA
Accompanied by La Banda Vocale Scuola di Musica Popolare di Testaccio (Linda Distinto, Federica Lombardo, Bruno Mattei, Enrico Scarinci, Fiammetta Tosti) directed by Patrizia Rotonda
part of the performance series AFTERGLOW
FRIDAY SEPTEMBER 27, 2019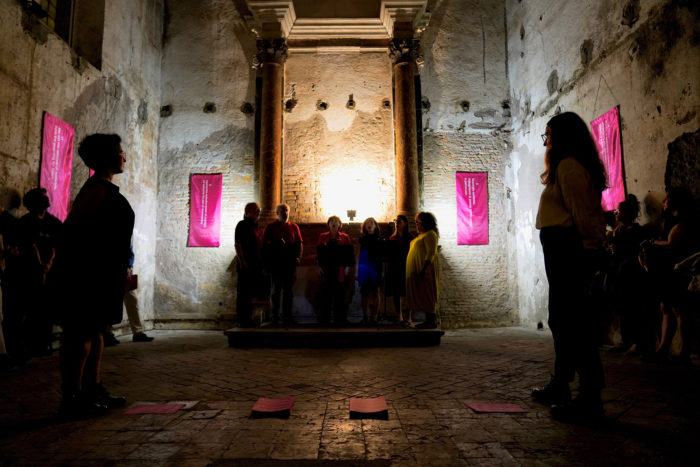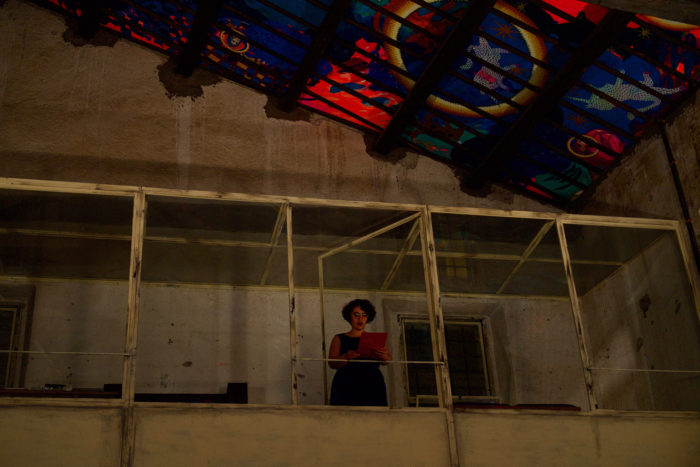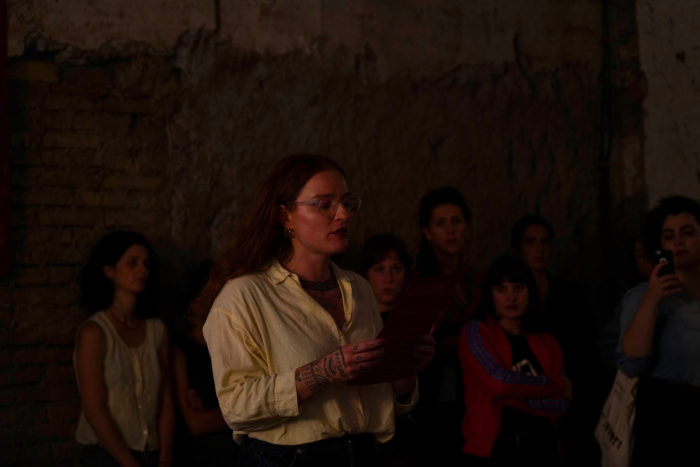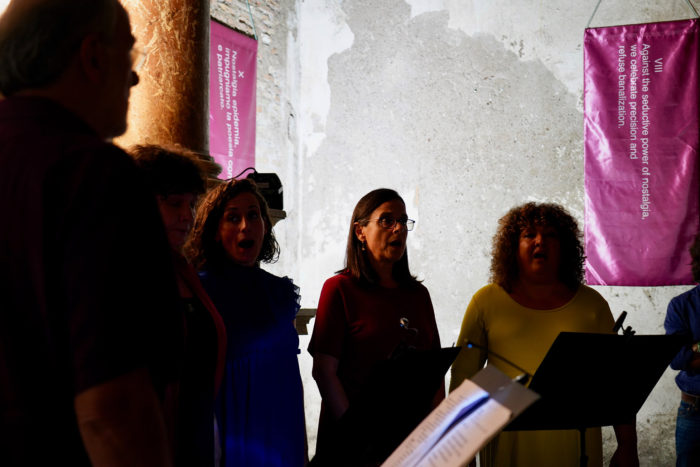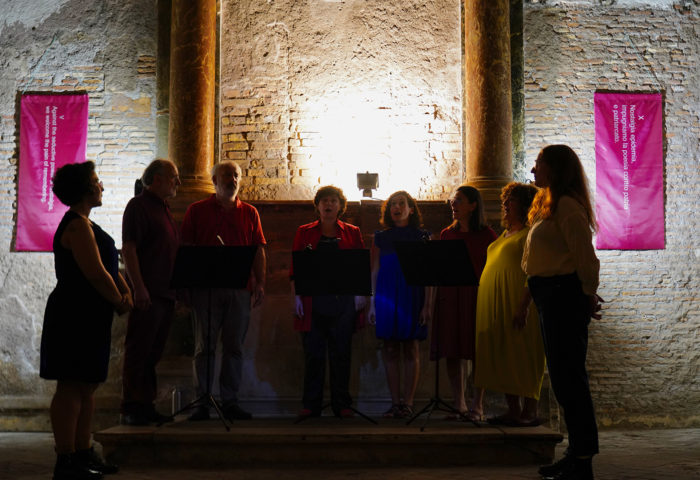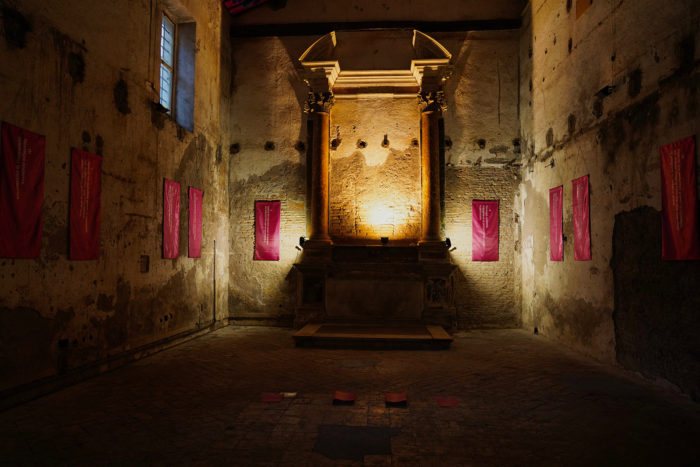 GIORGIA OHANESIAN NARDIN + F. DE ISABELLA
Գիշեր1 | gisher1
part of the performance series AFTERGLOW
FRIDAY SEPTEMBER 20, 2019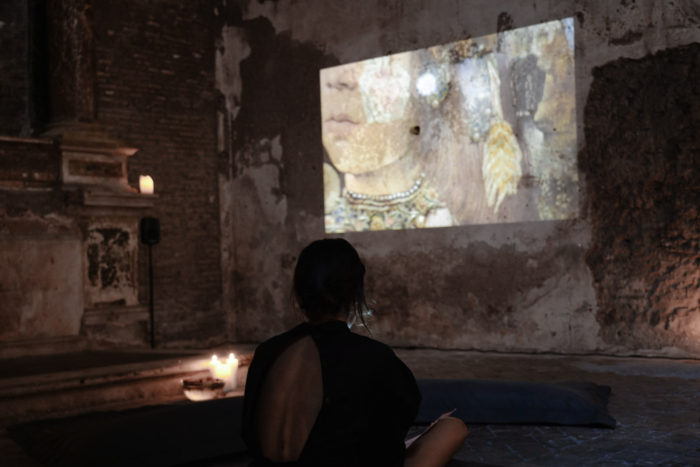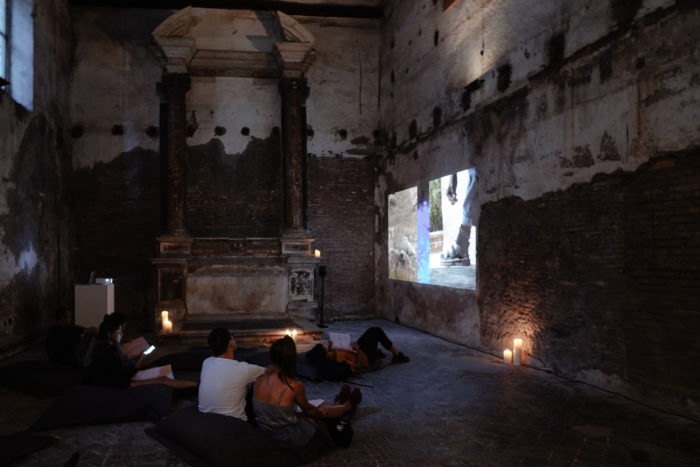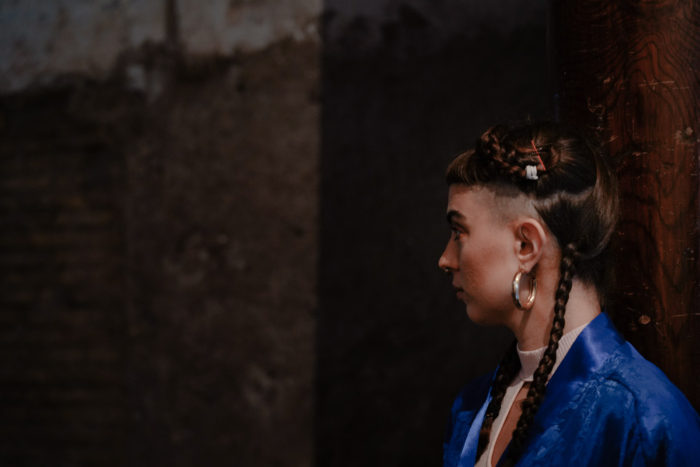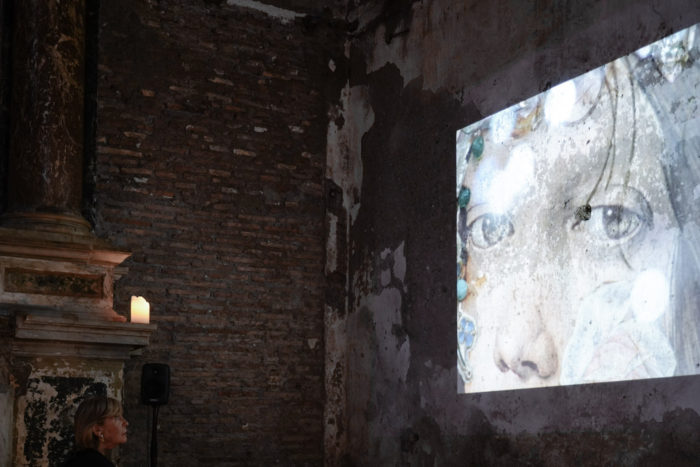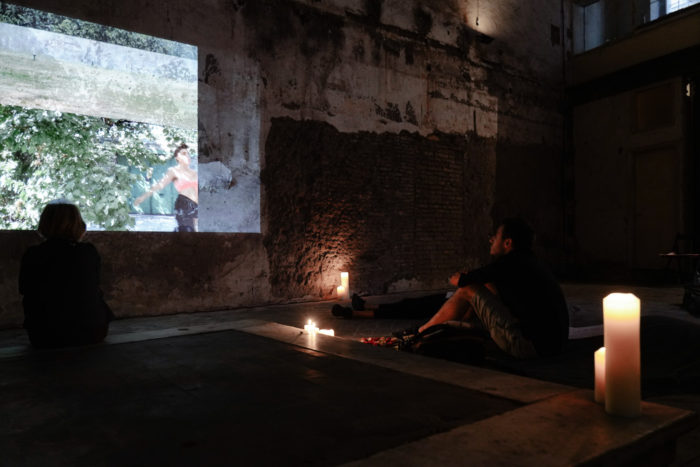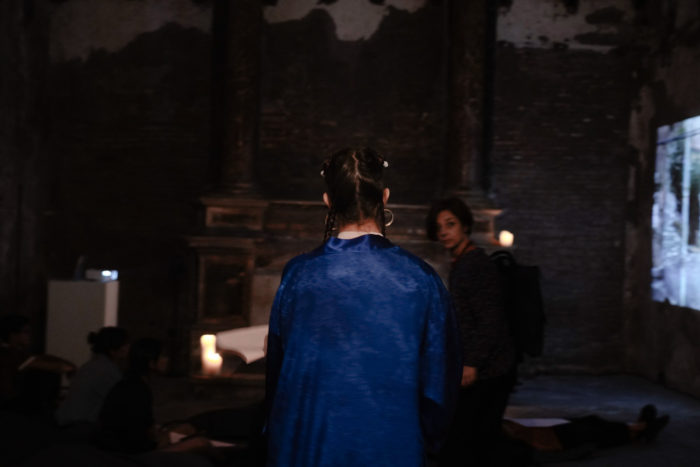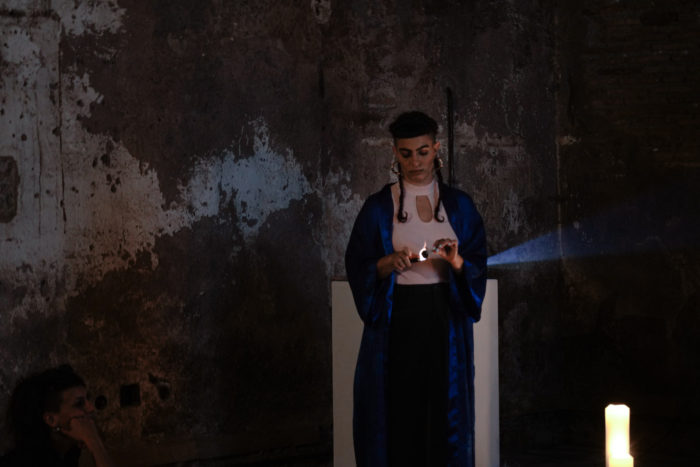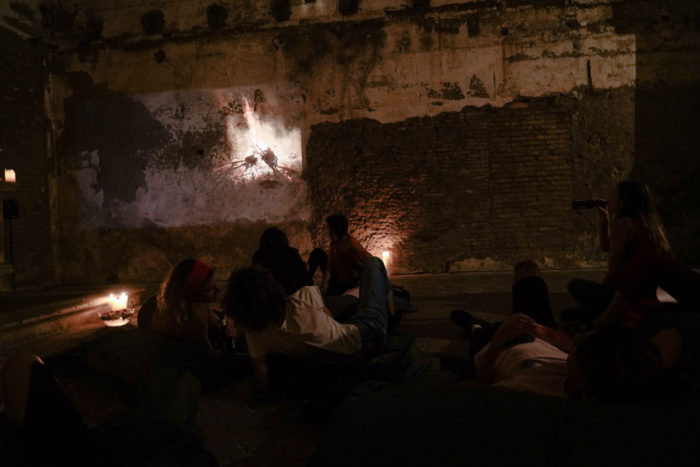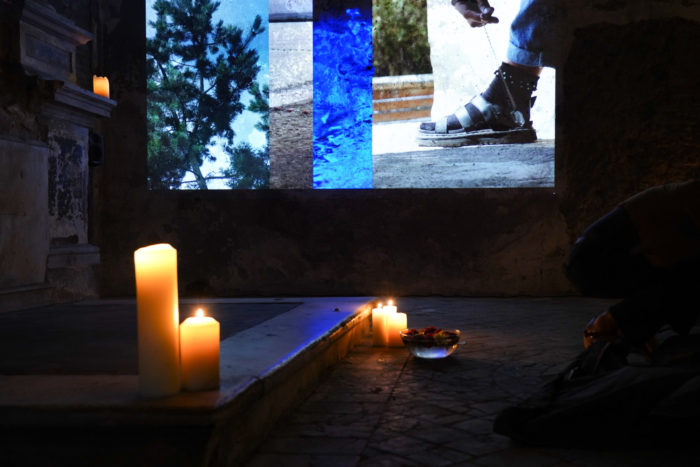 DAVIDE SAVORANI
VANISHING ACTS
part of the performance series AFTERGLOW
FRIDAY SEPTEMBER 13, 2019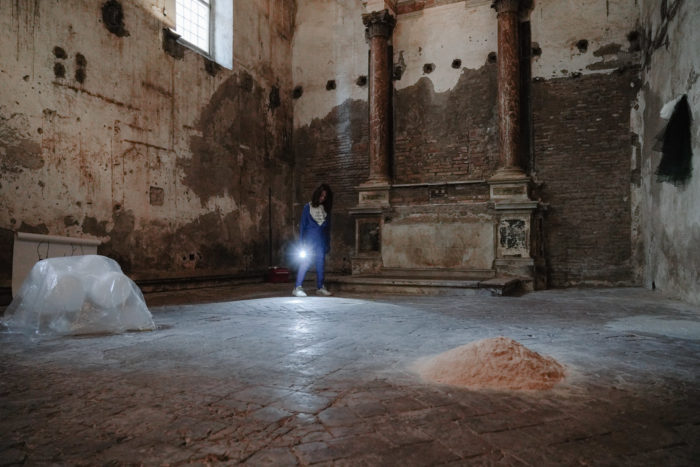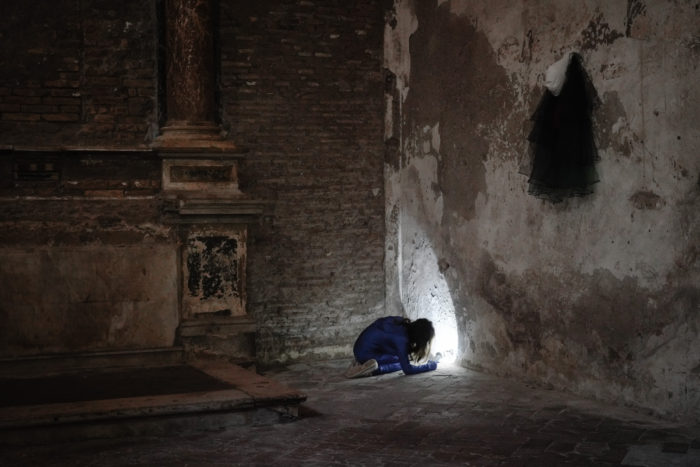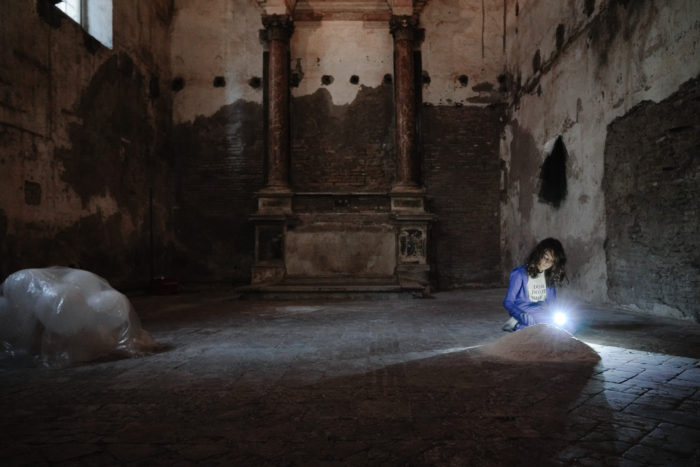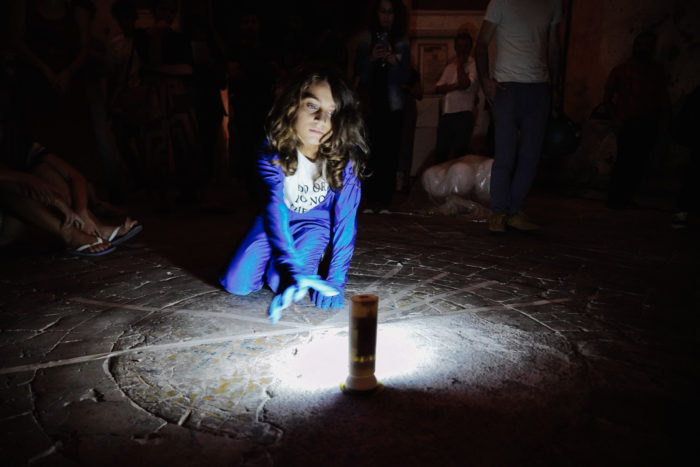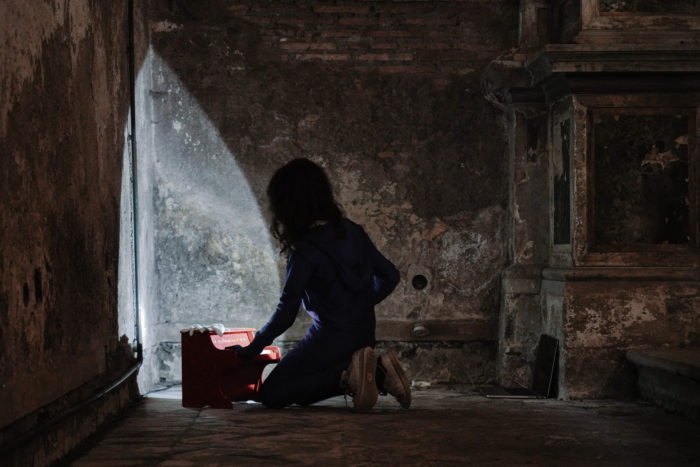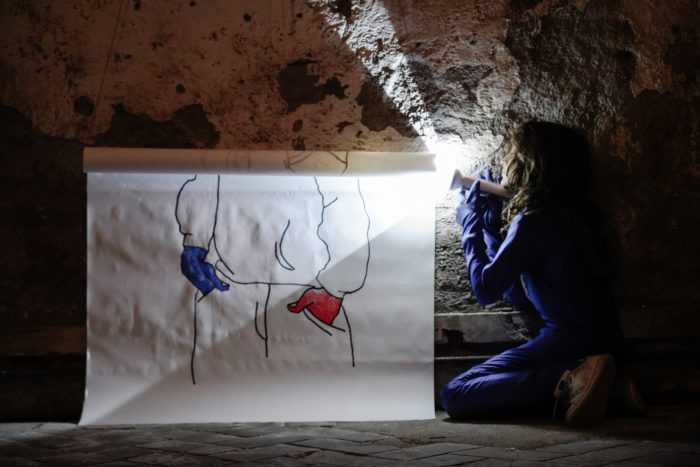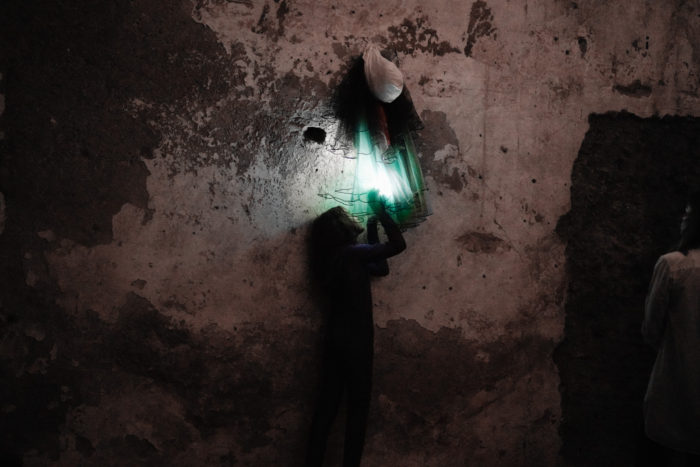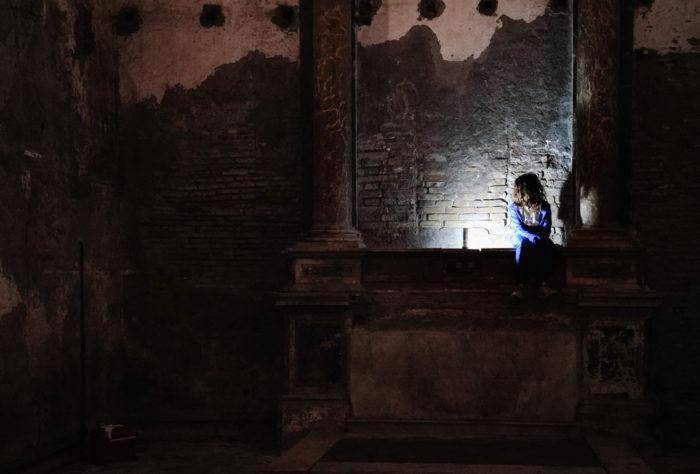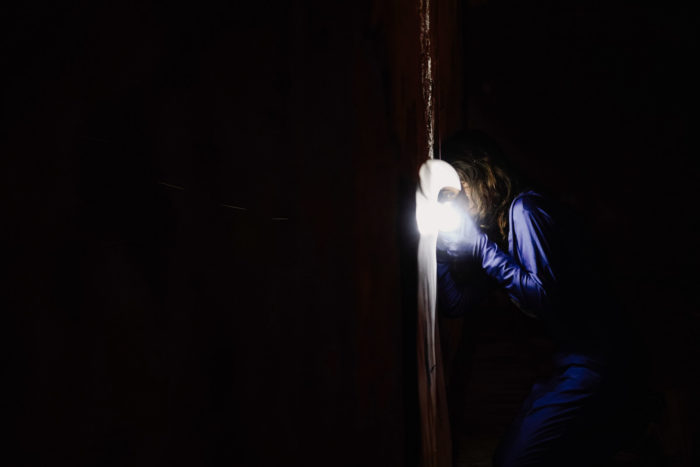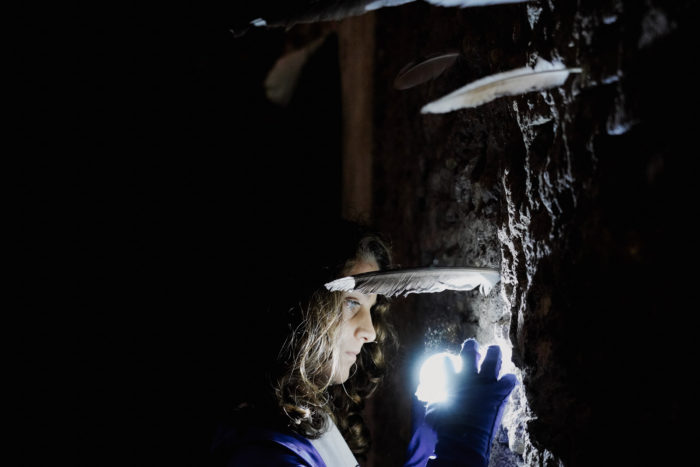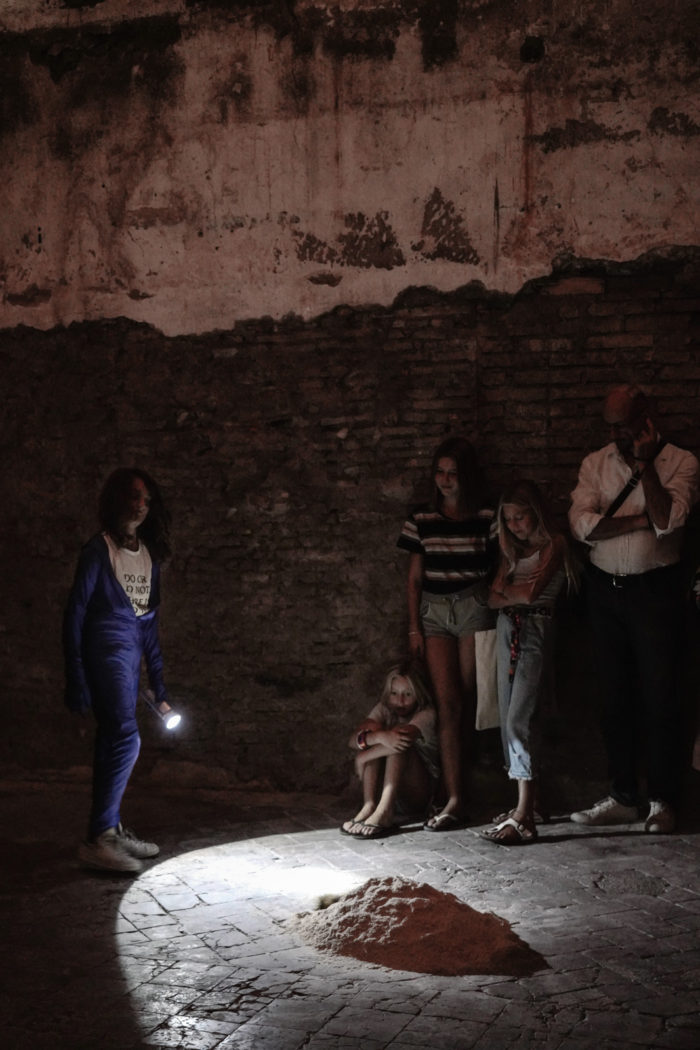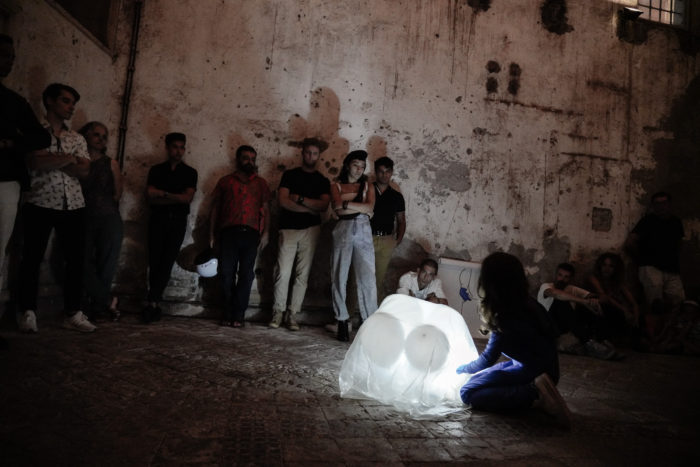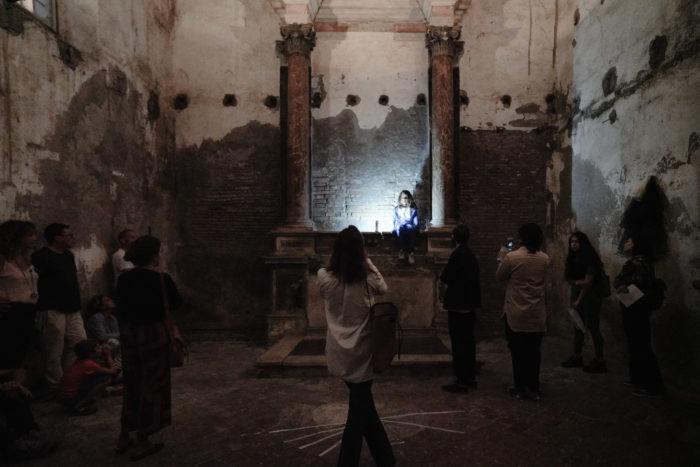 LAURA OWENS
MAY 4 – OCTOBER 5, 2019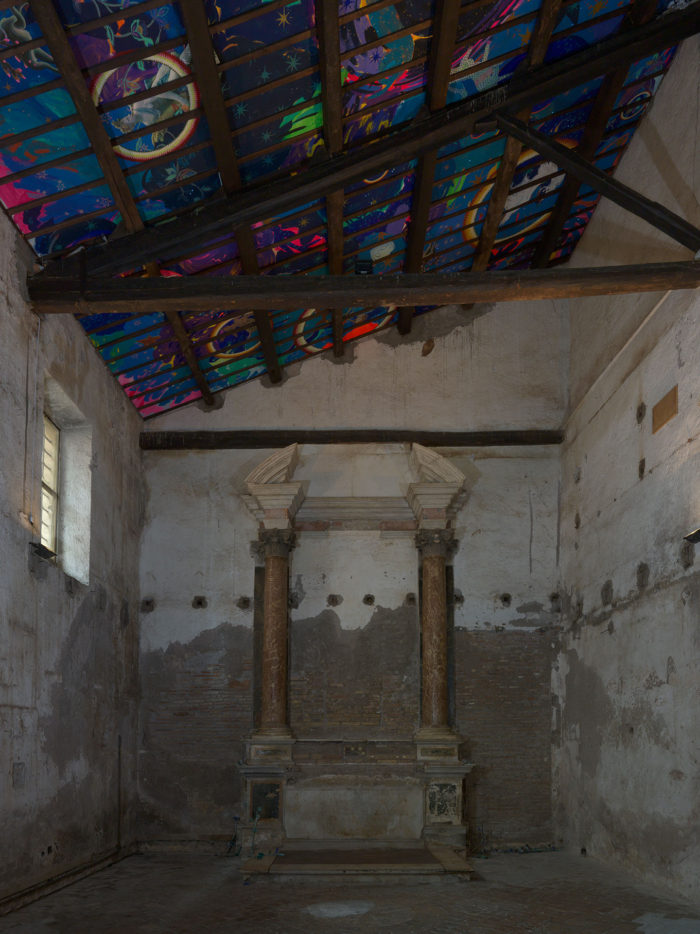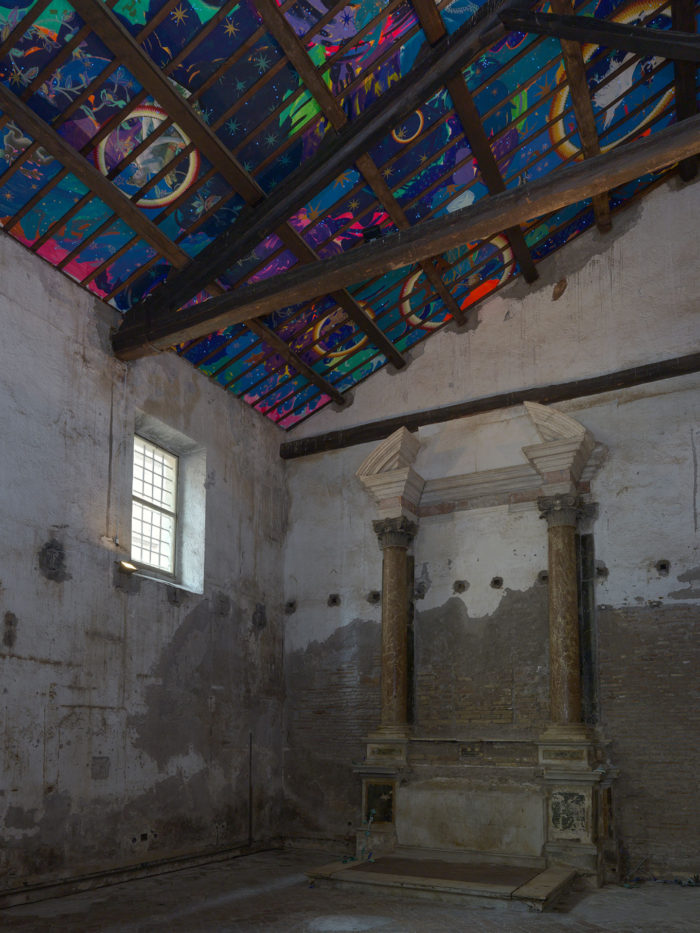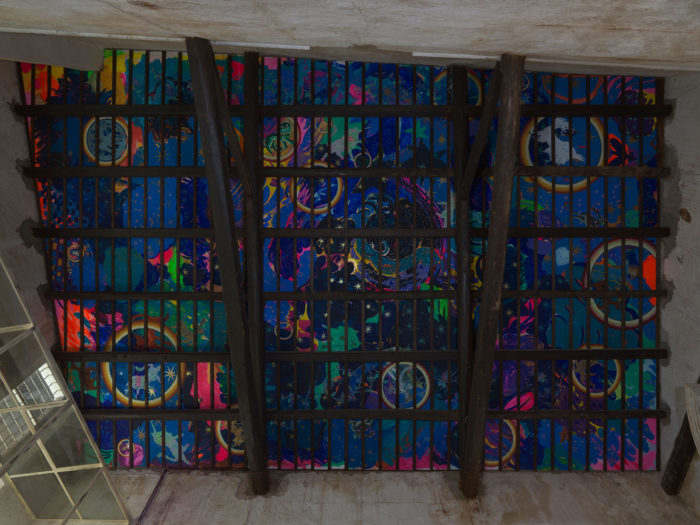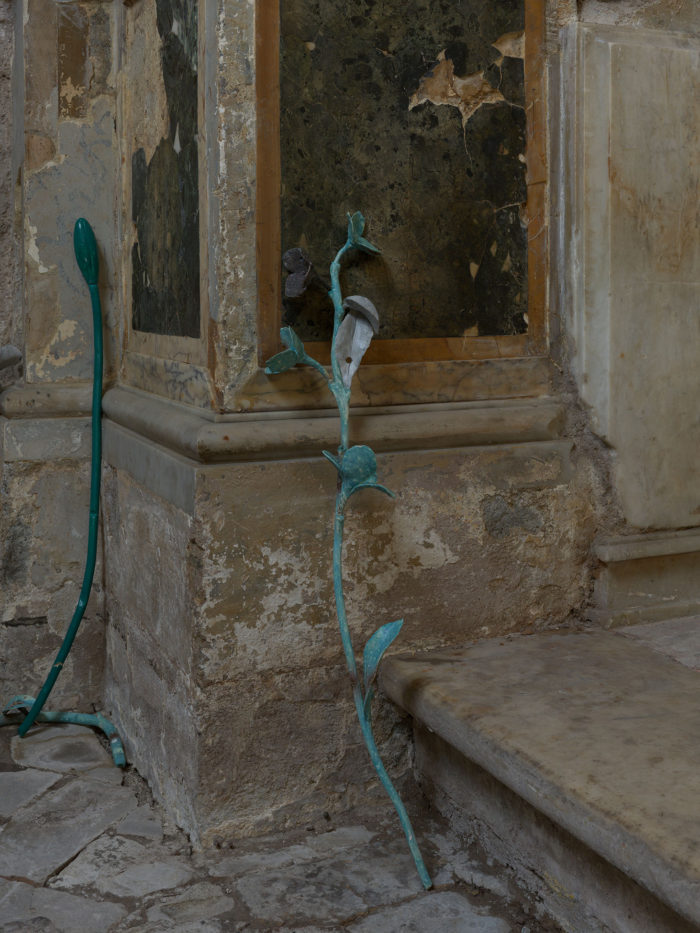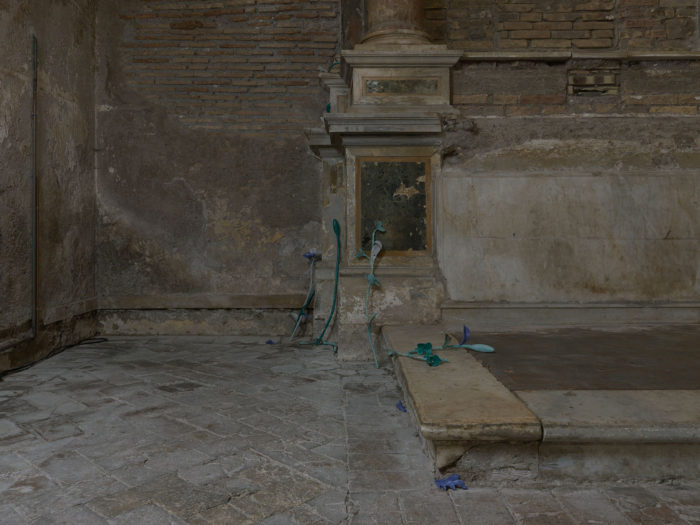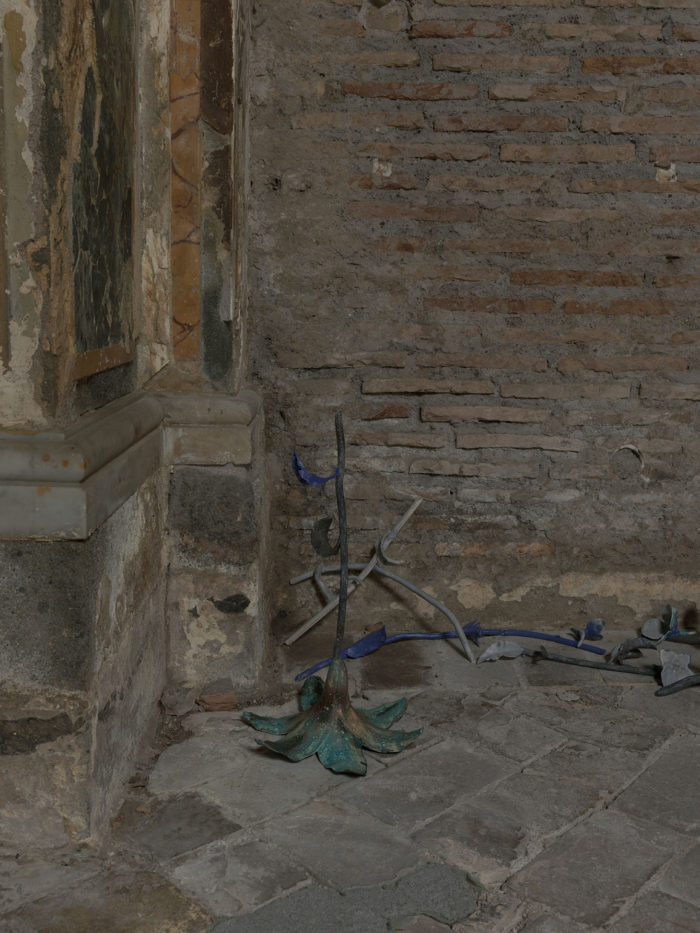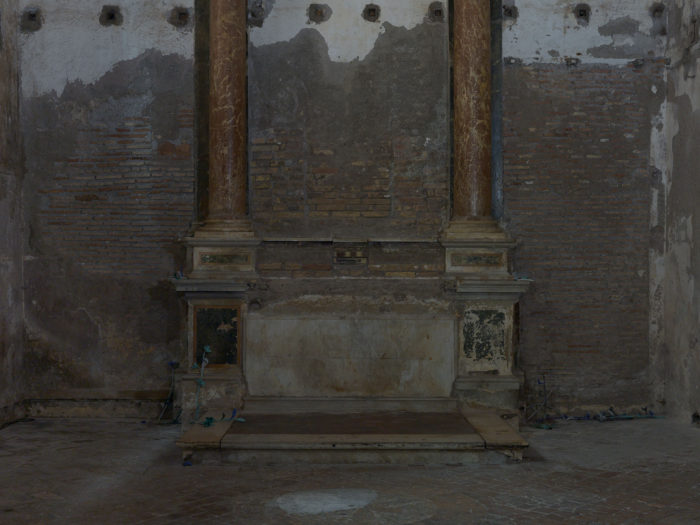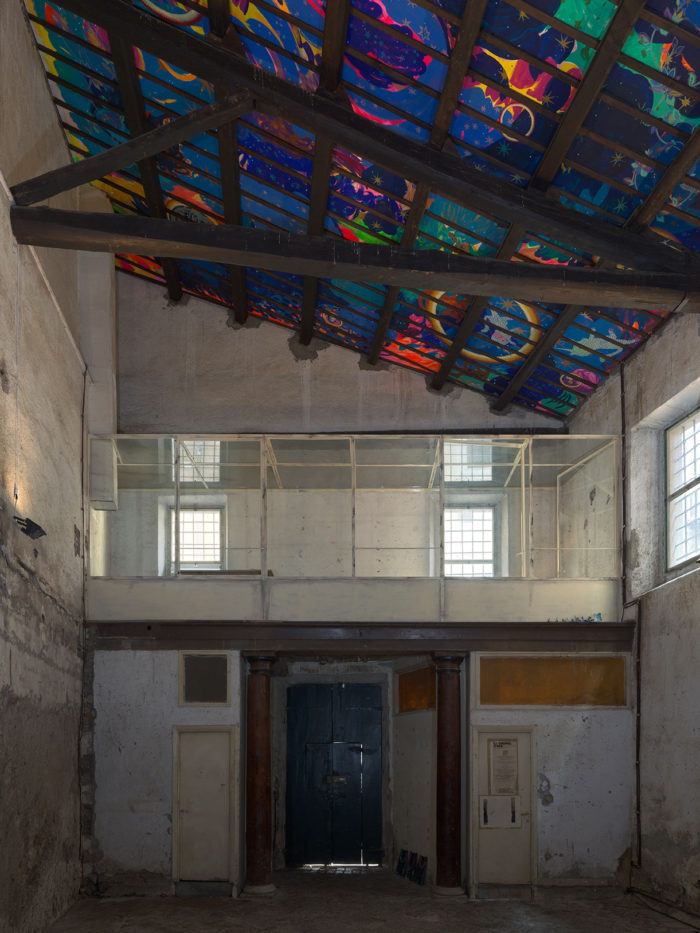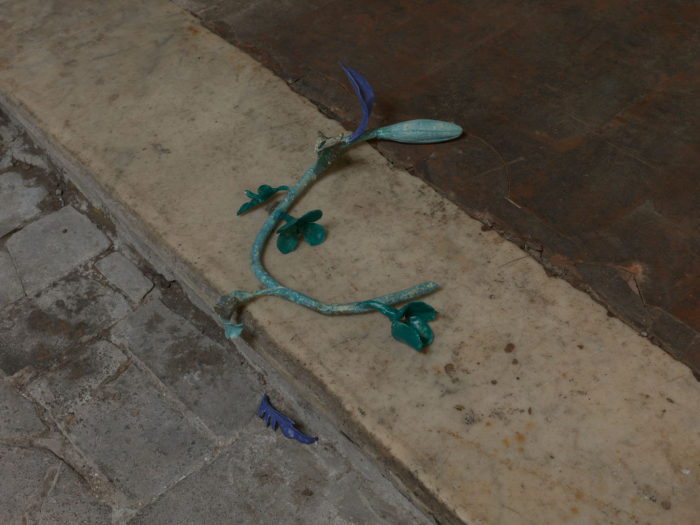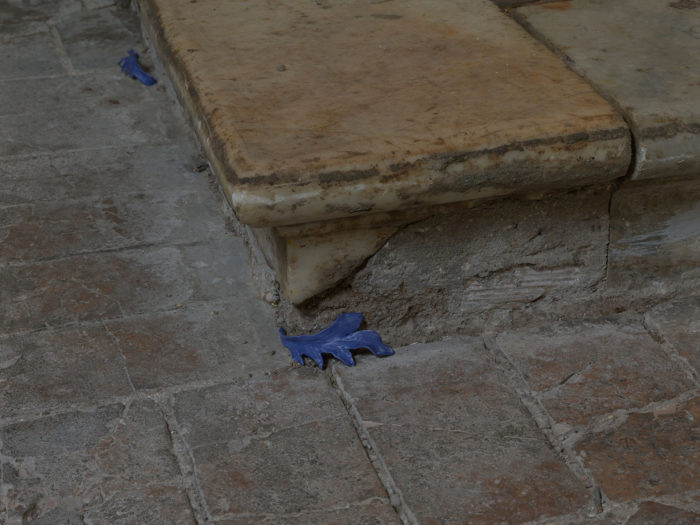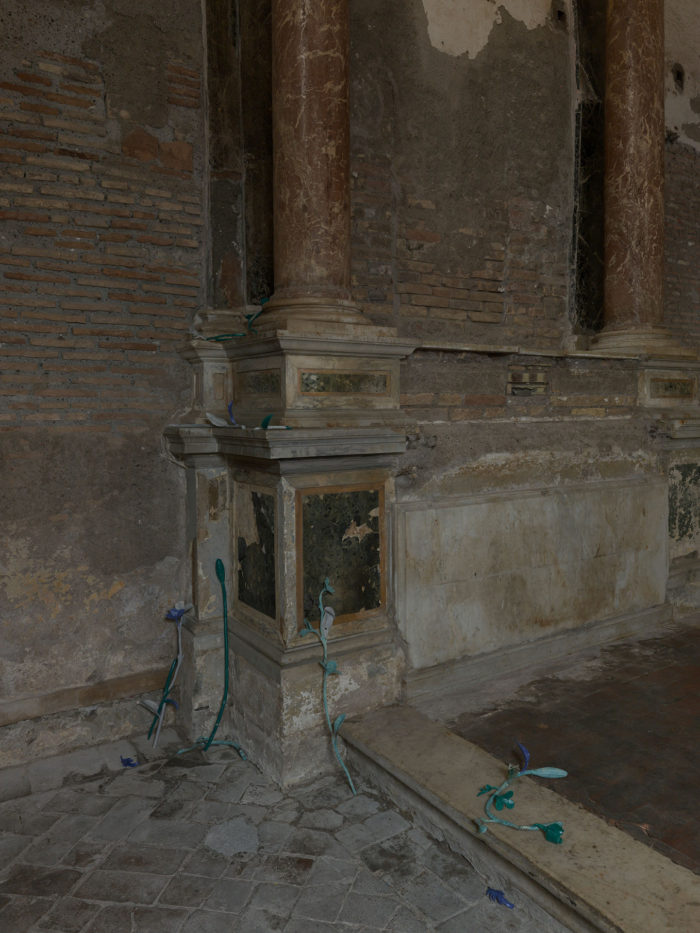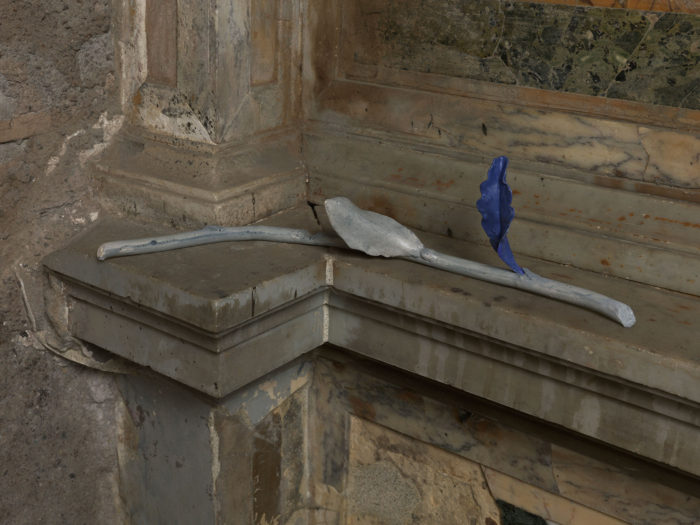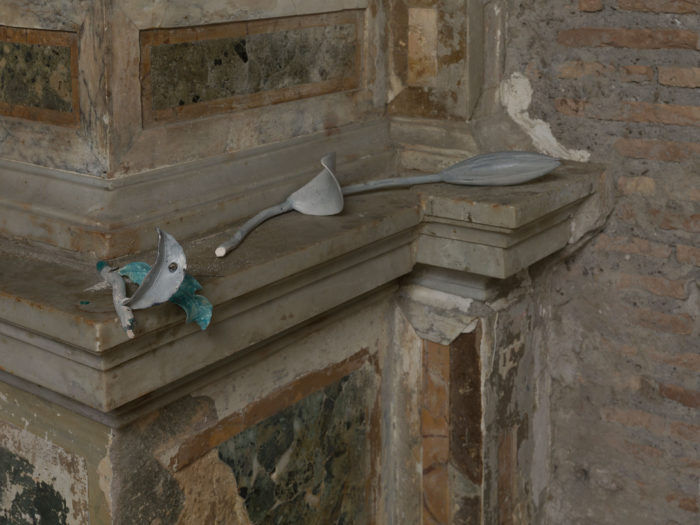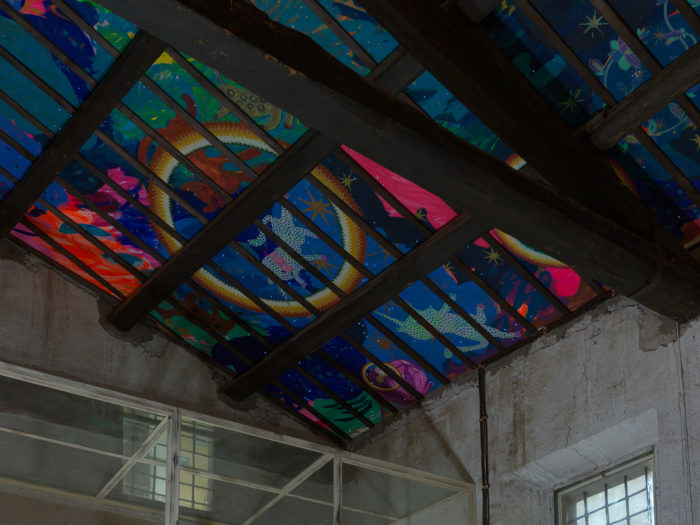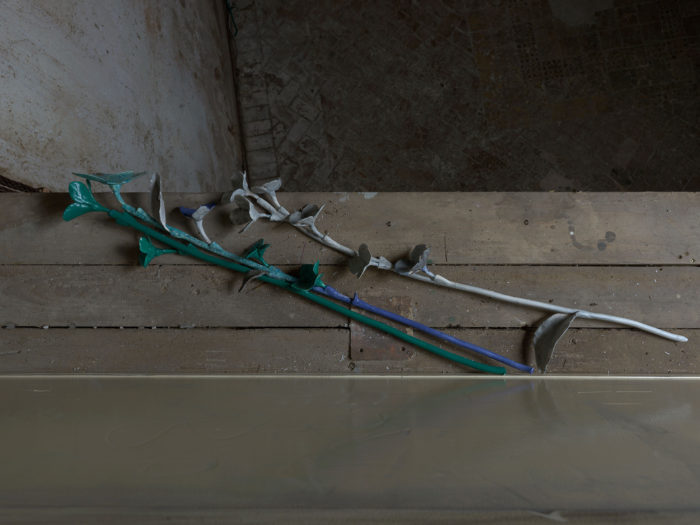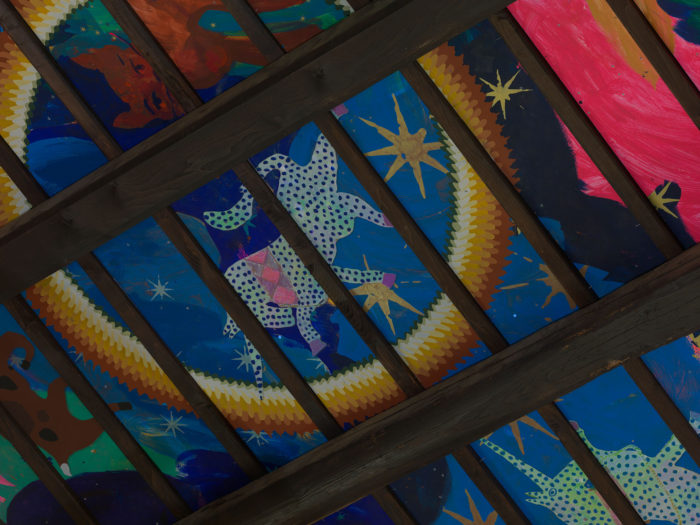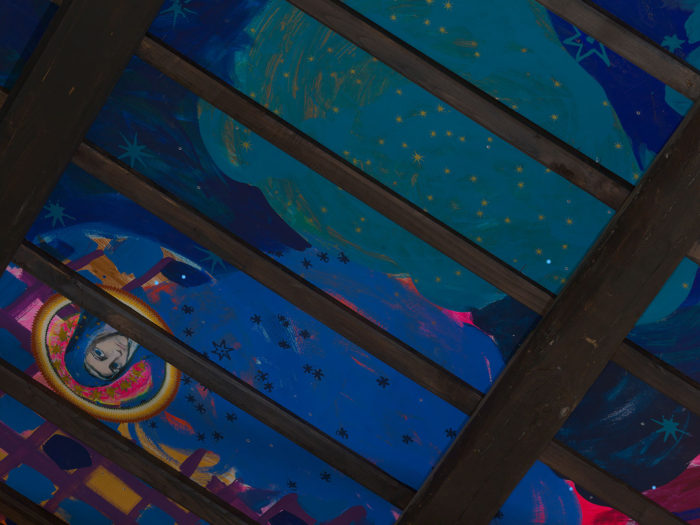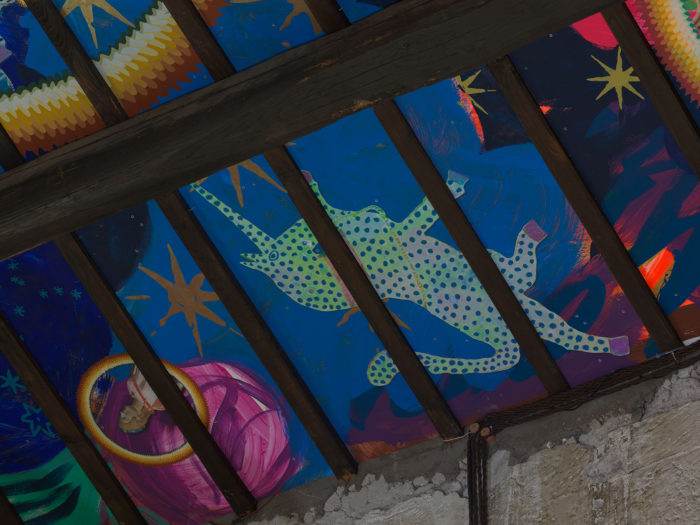 THOMAS BAYRLE
CARAVAGGIO OUR TIMES / CARAVAGGIO BILLION TIMES
MARCH 22 – APRIL 13, 2019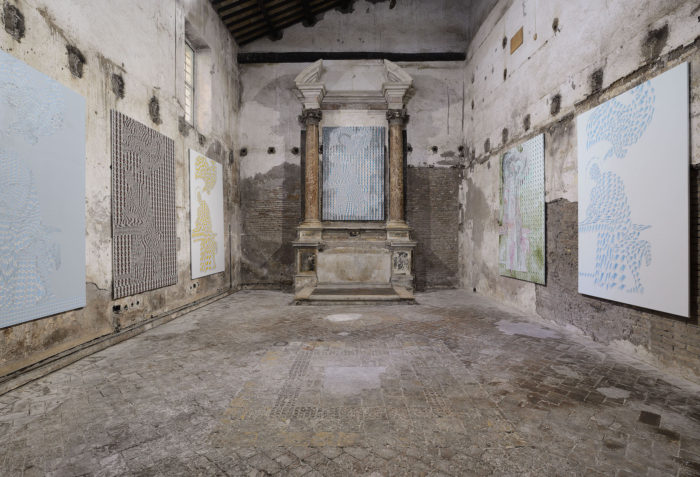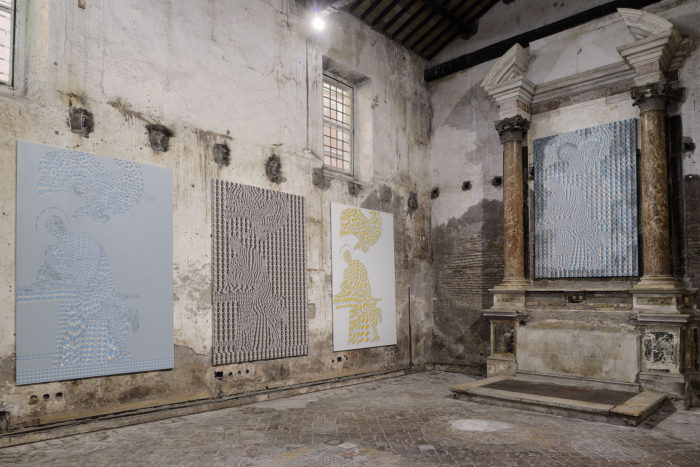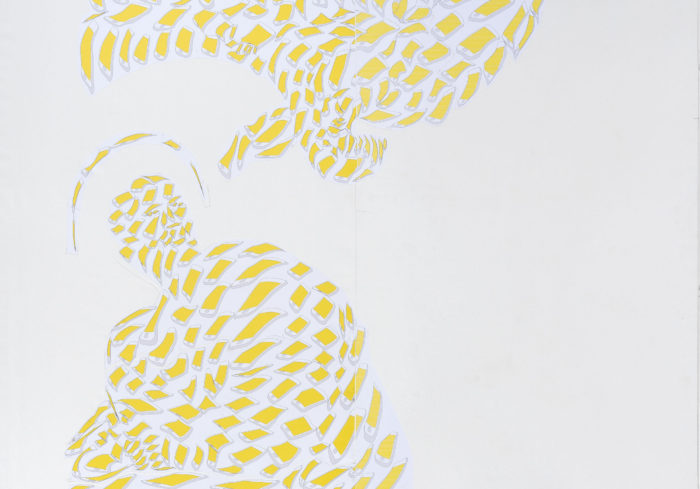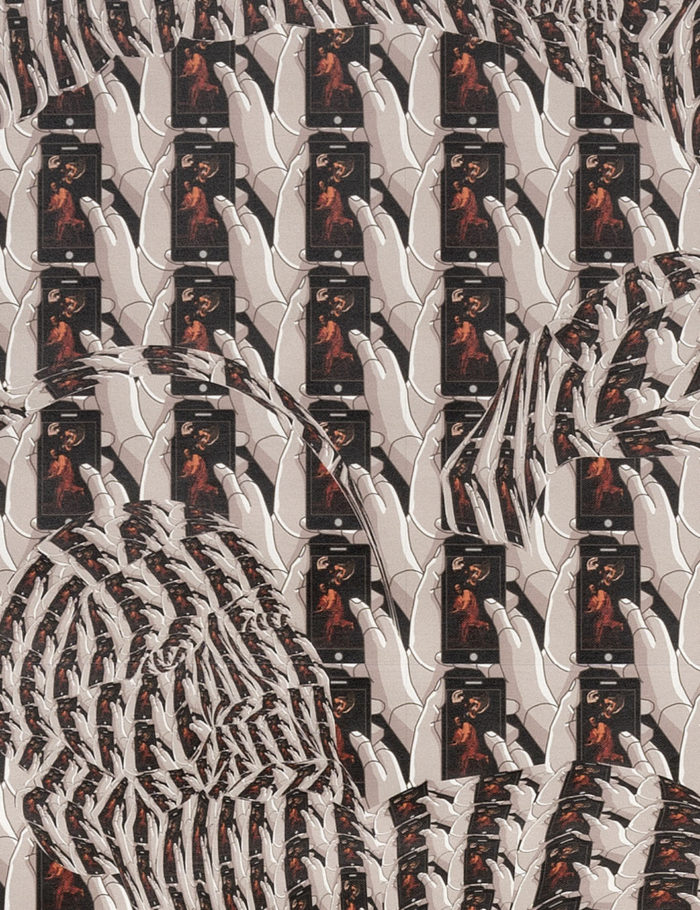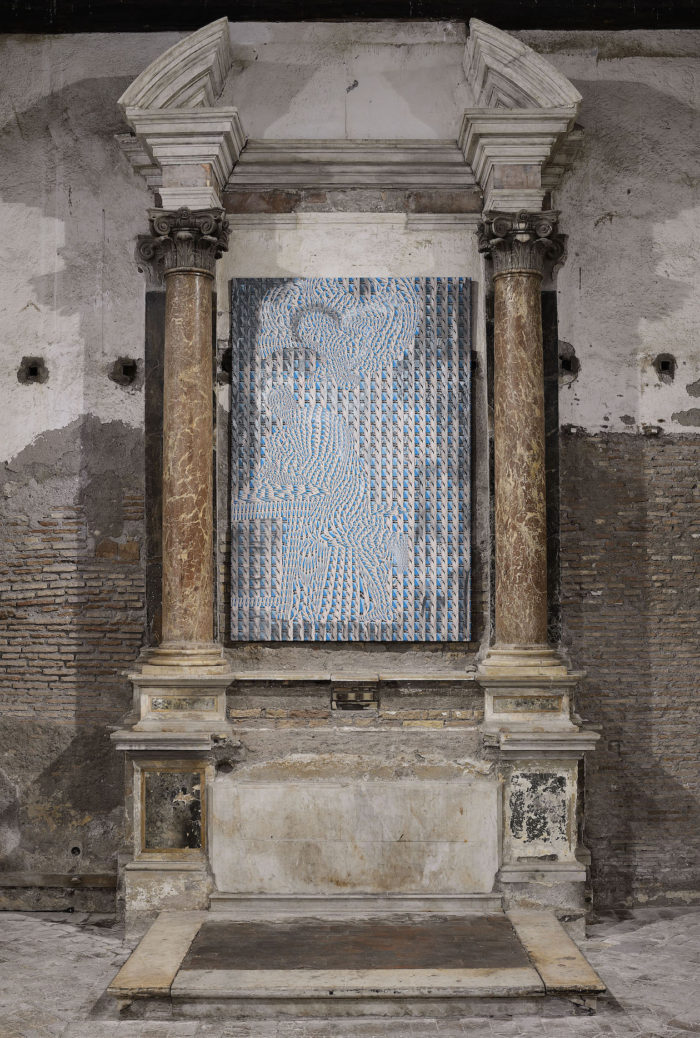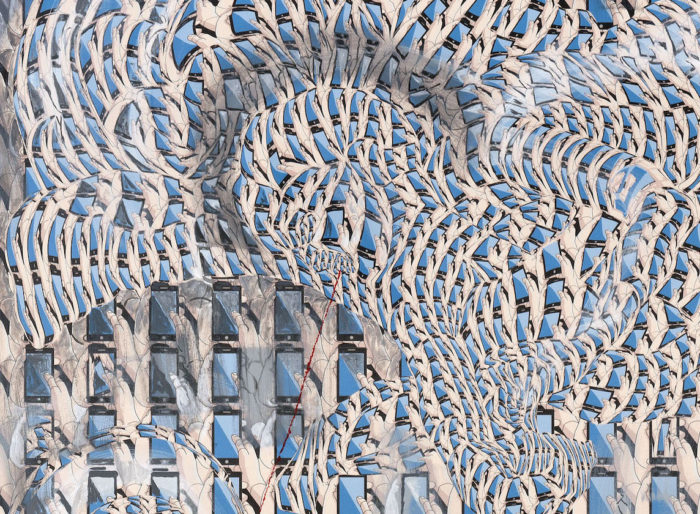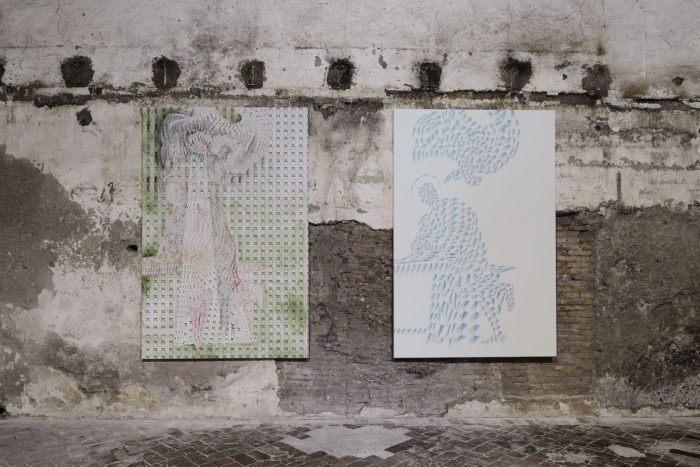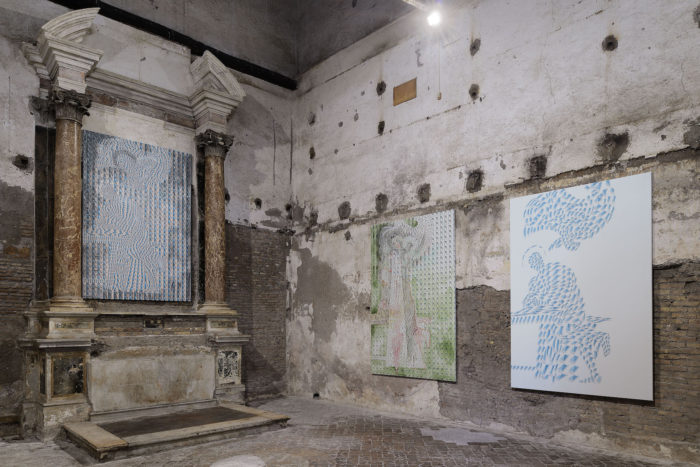 THOMAS BAYRLE
CARAVAGGIO OUR TIMES / CARAVAGGIO BILLION TIMES
MARCH 22 – APRIL 13, 2019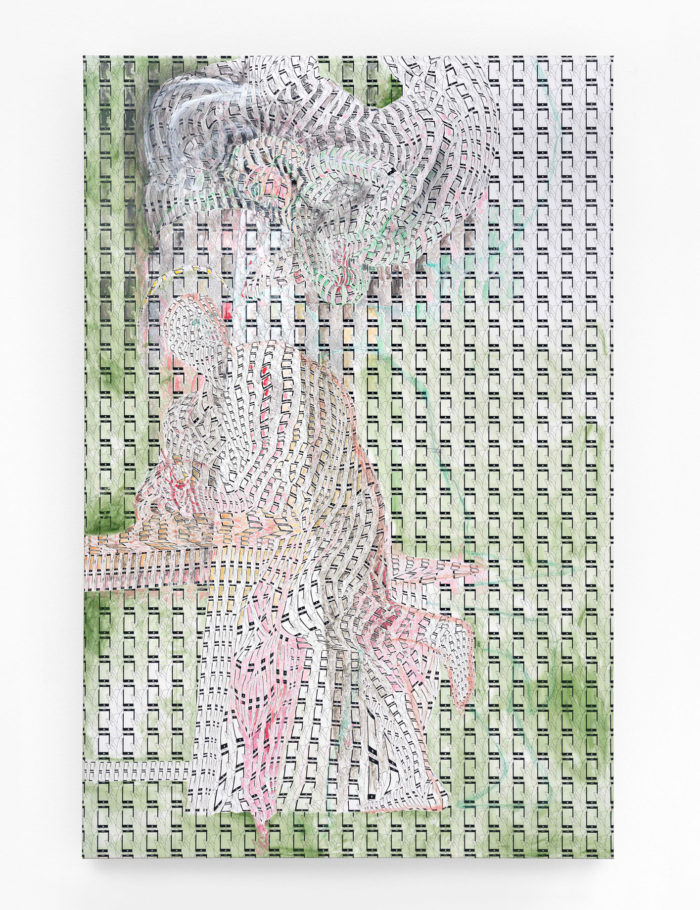 VITTORIO BRODMANN
CALAMITY
FEBRUARY 8 – MARCH 16, 2019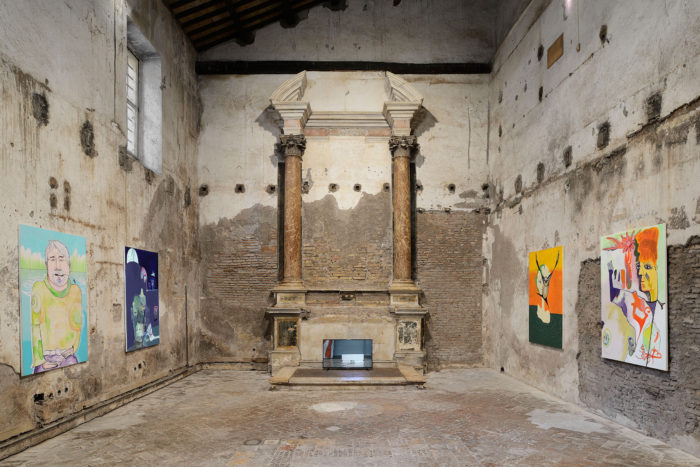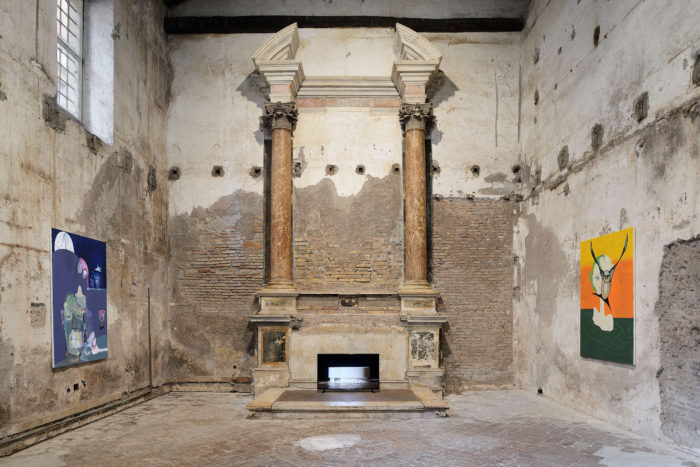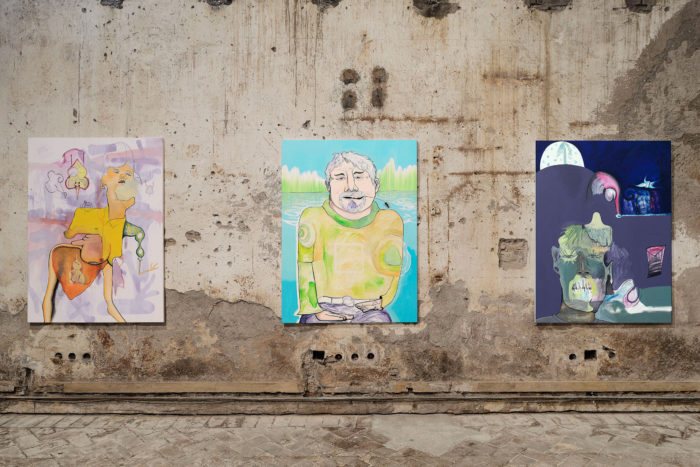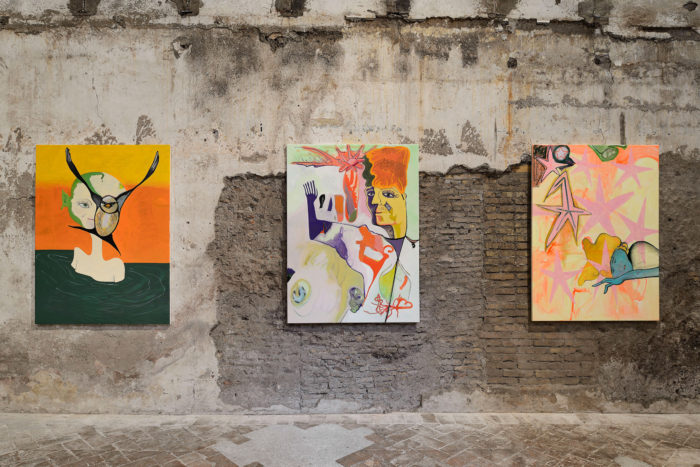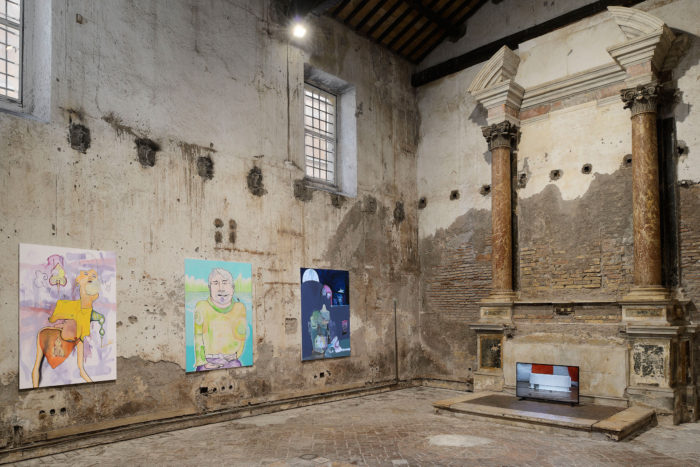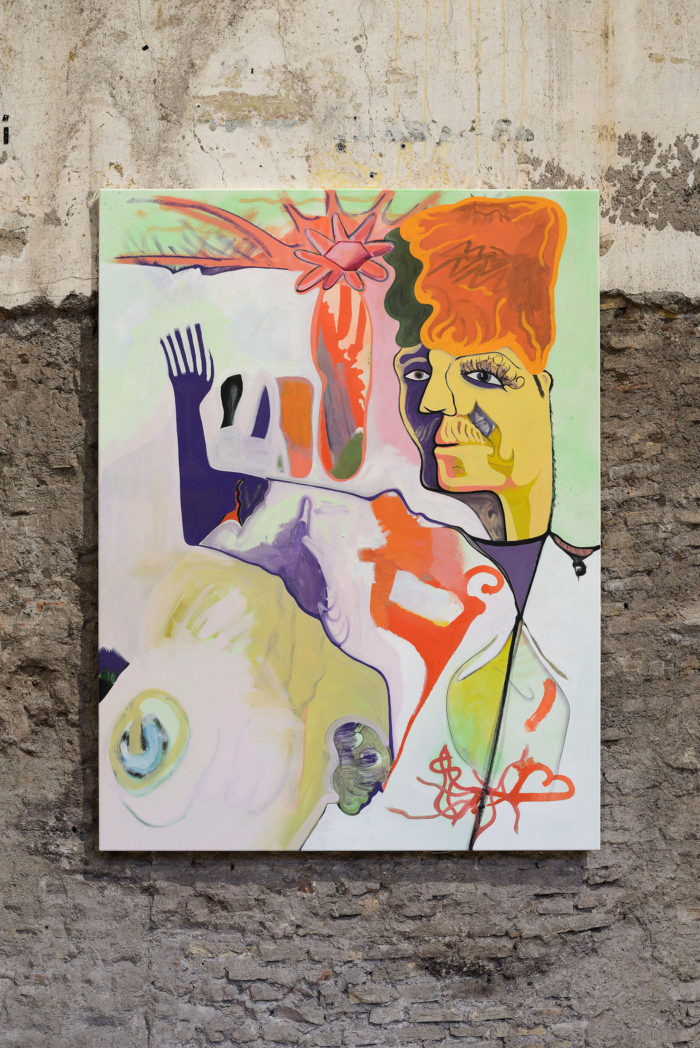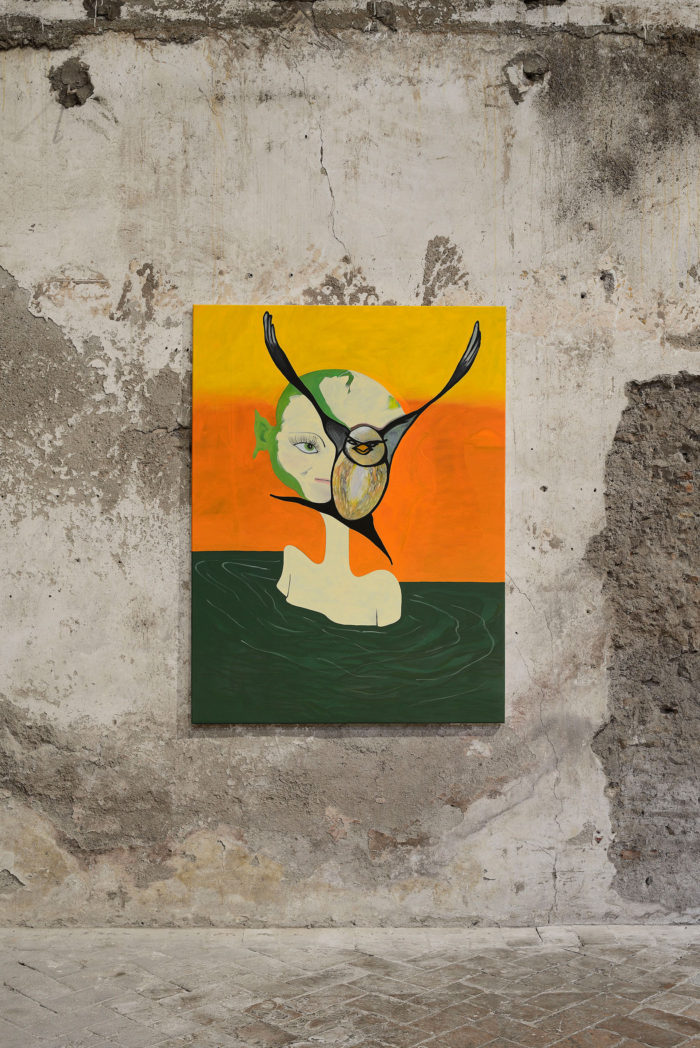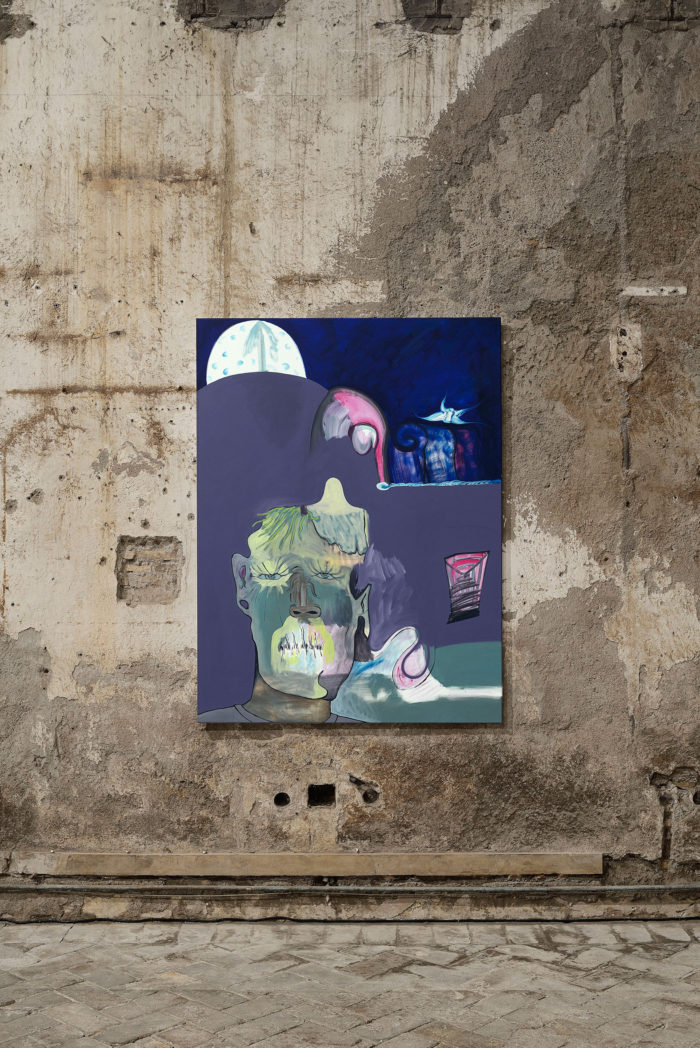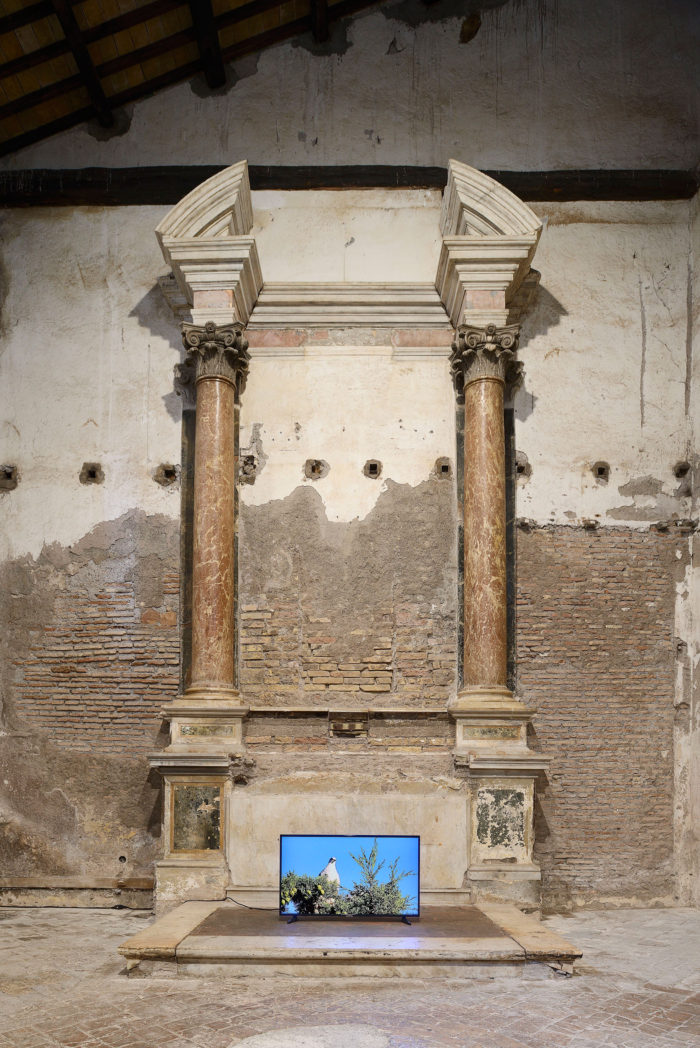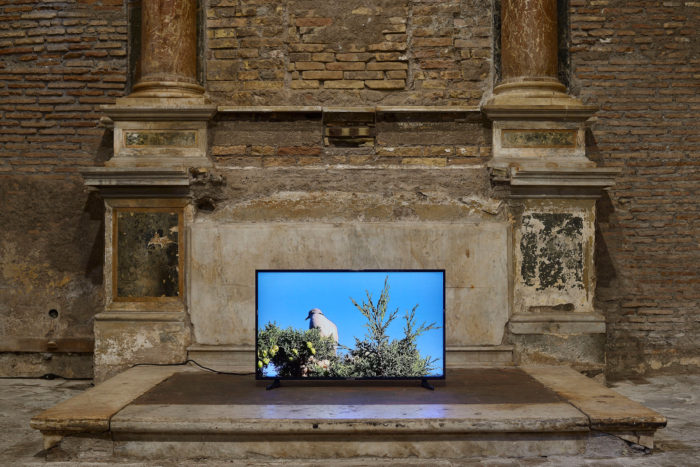 VITTORIO BRODMANN
CALAMITY
FEBRUARY 8 – MARCH 16, 2019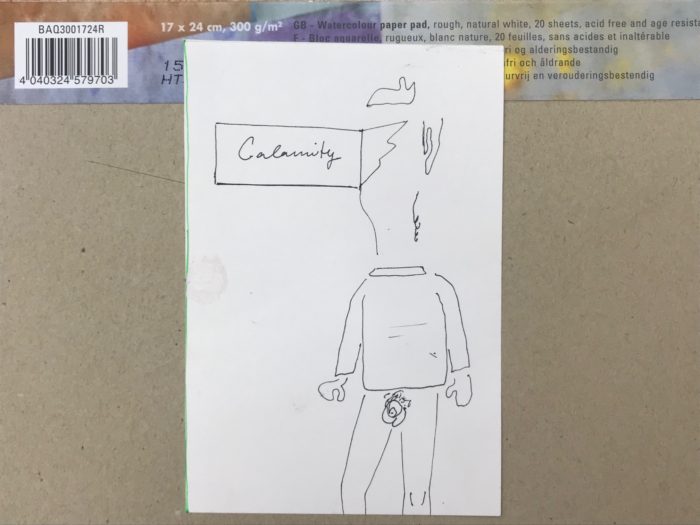 CHARLEMAGNE PALESTINE
ttempioossempioozzempioo
DECEMBER 14, 2018 – JANUARY 26, 2019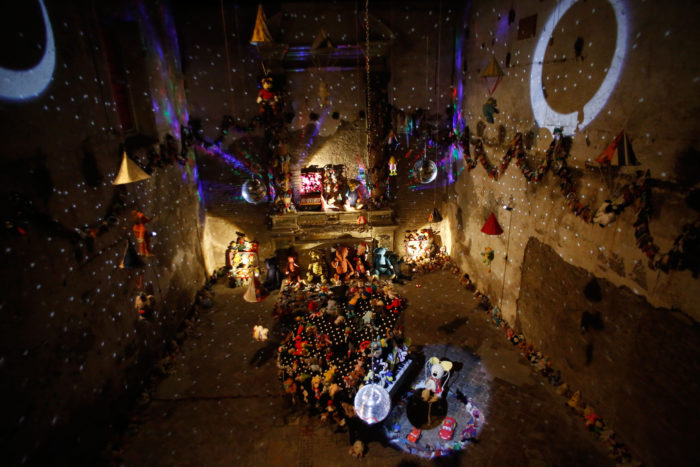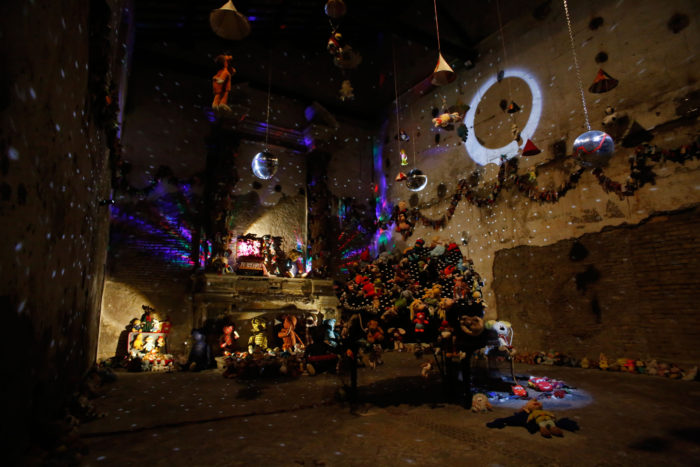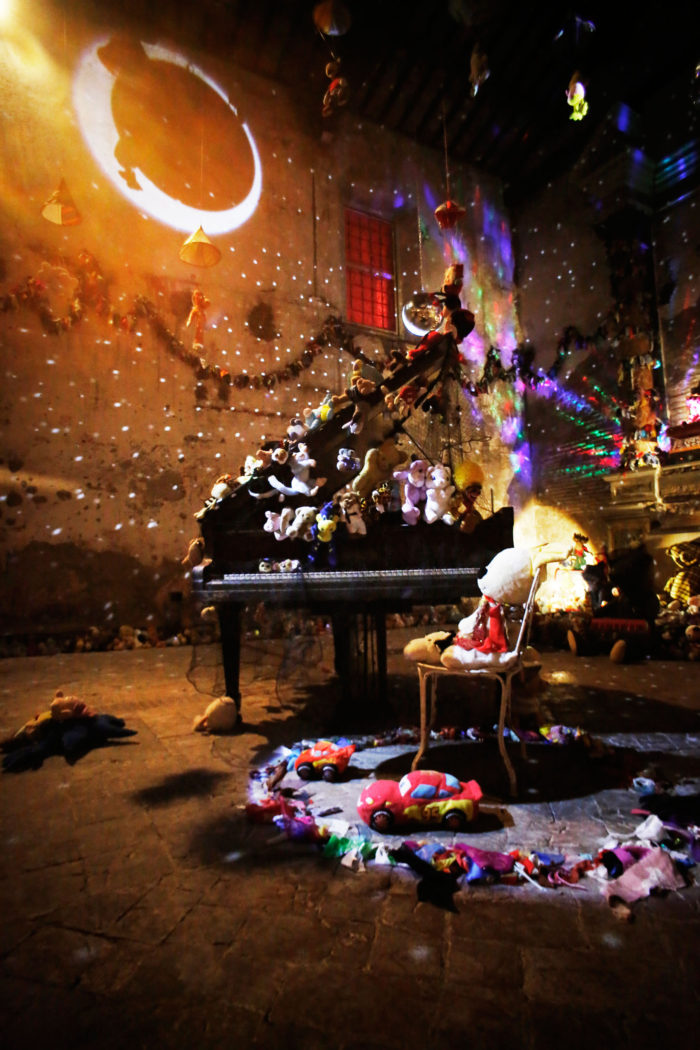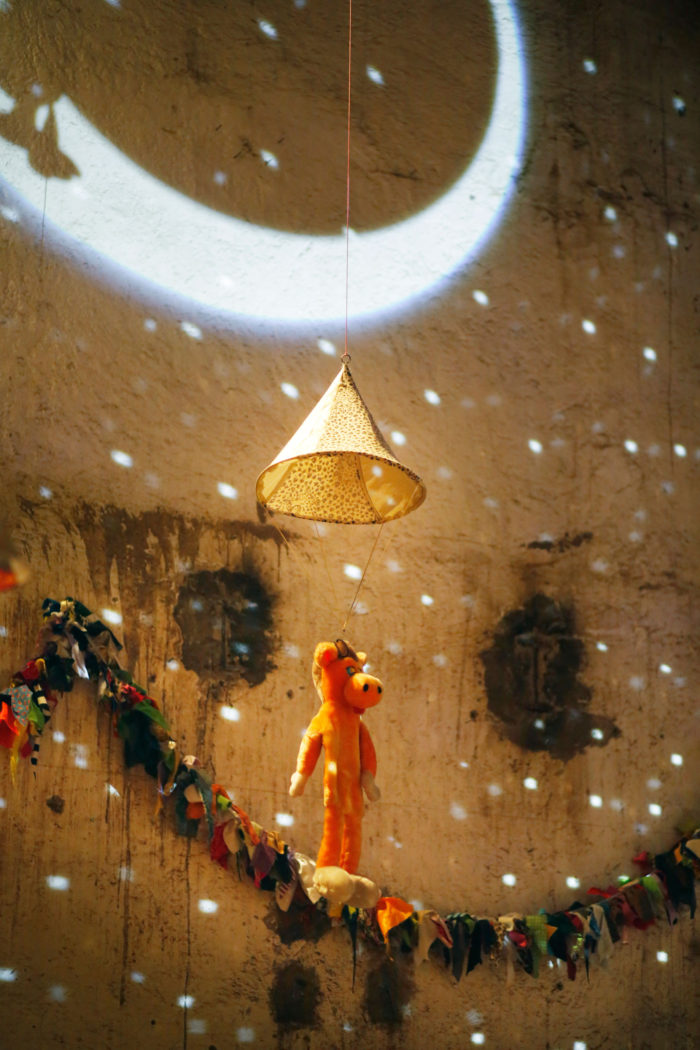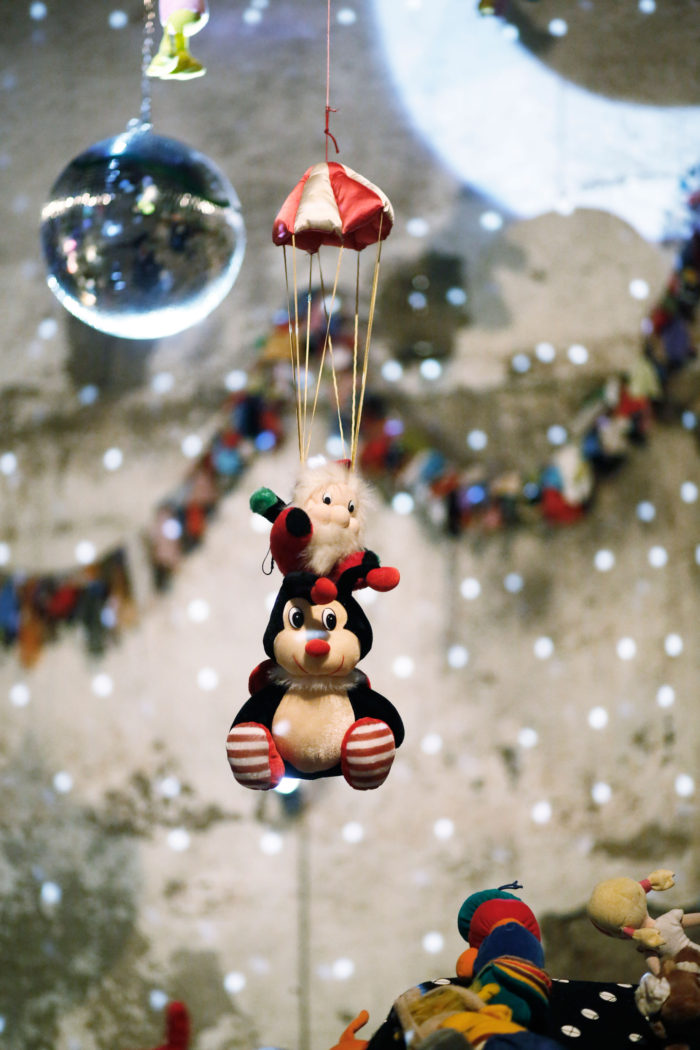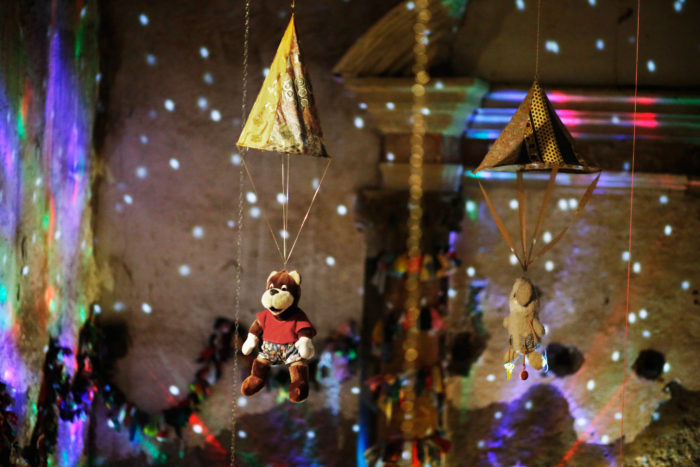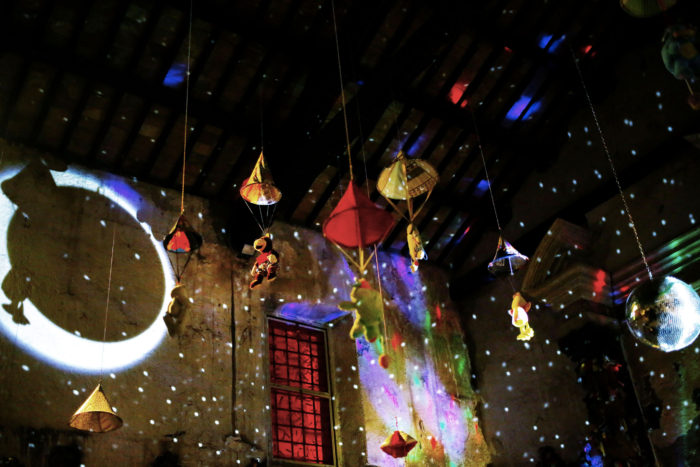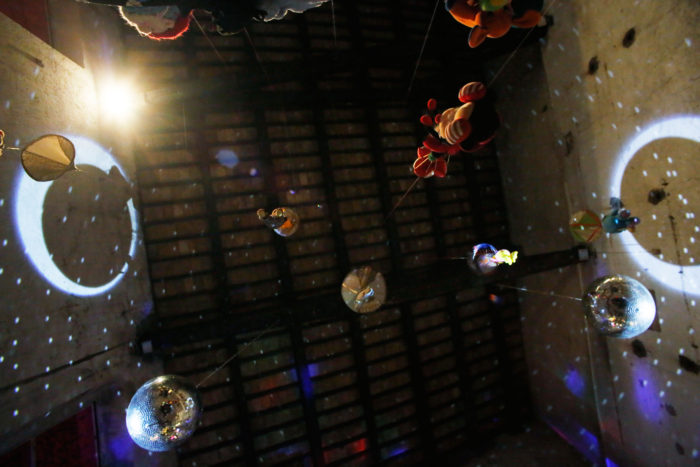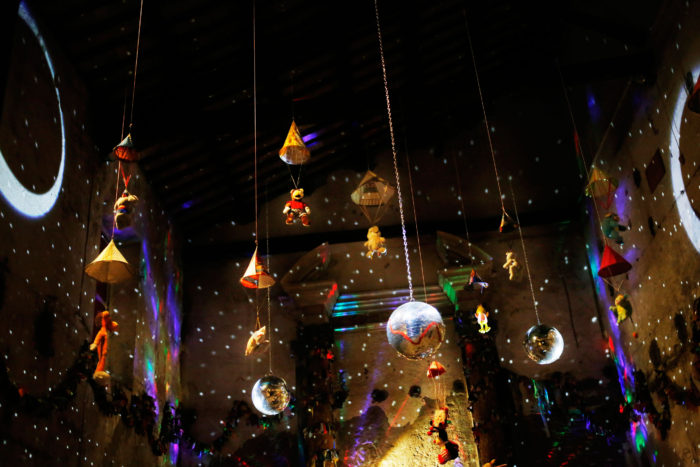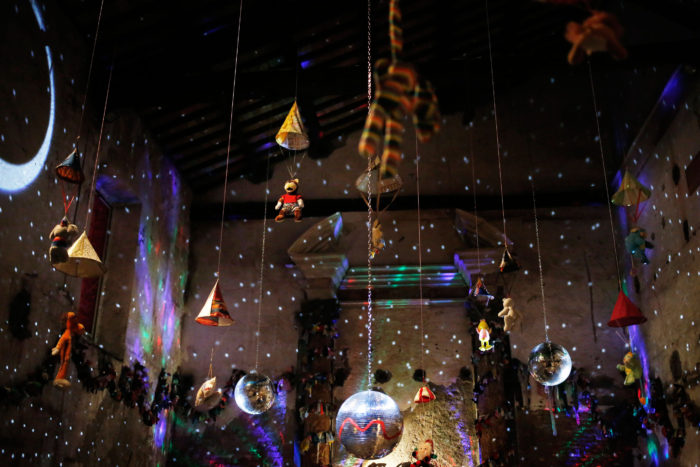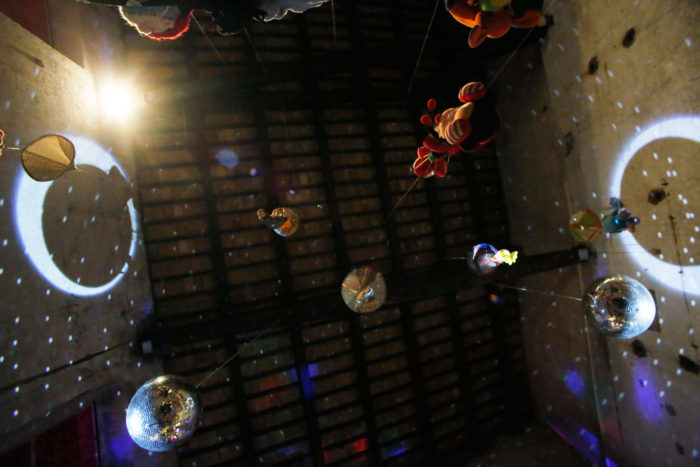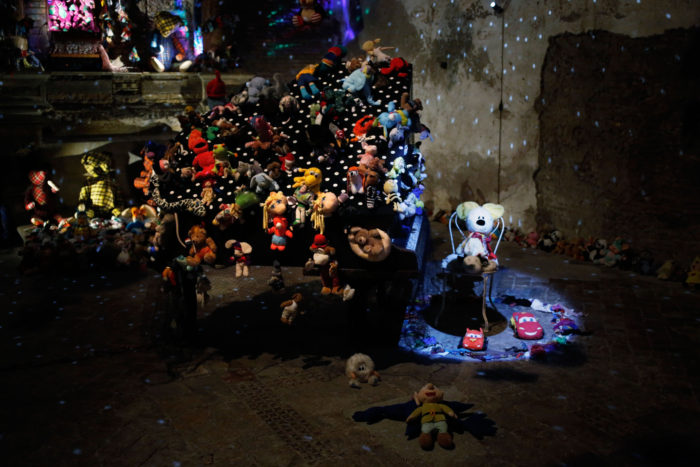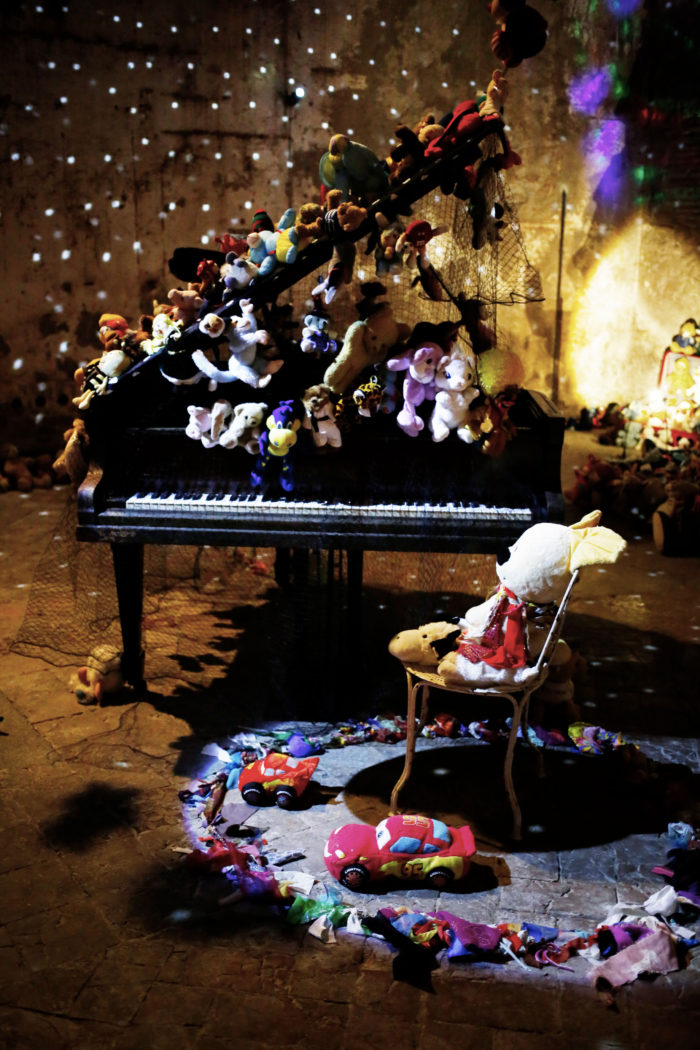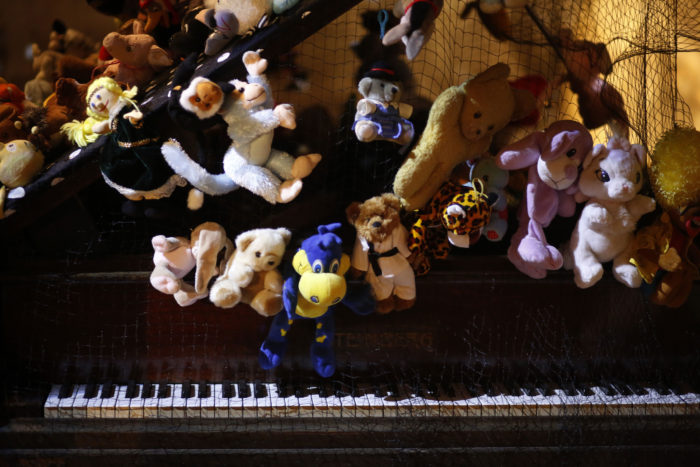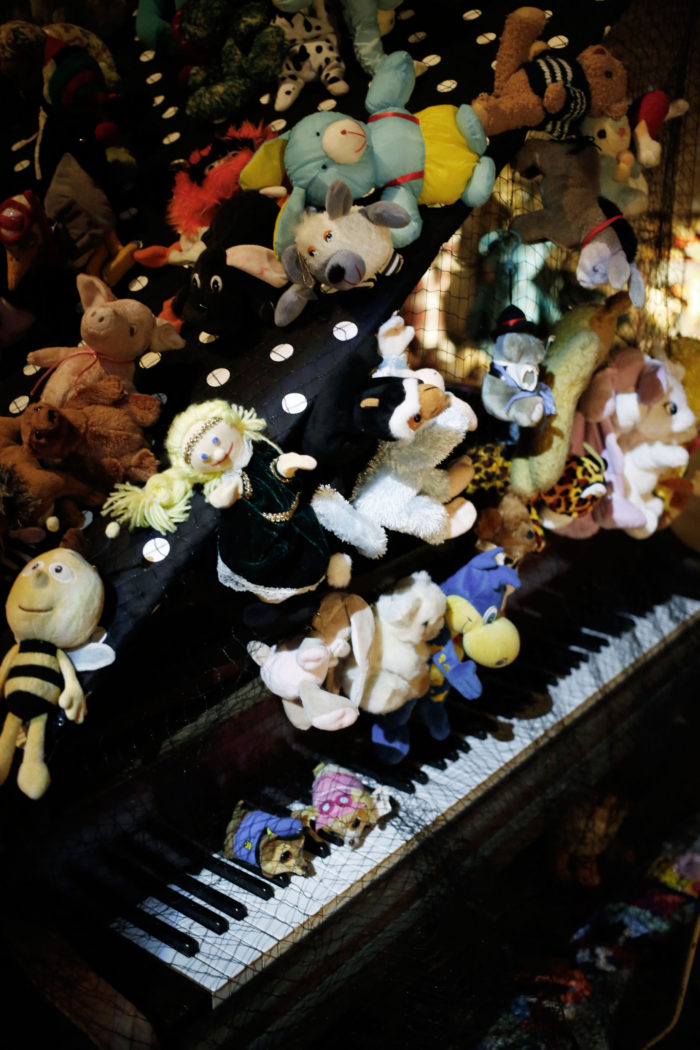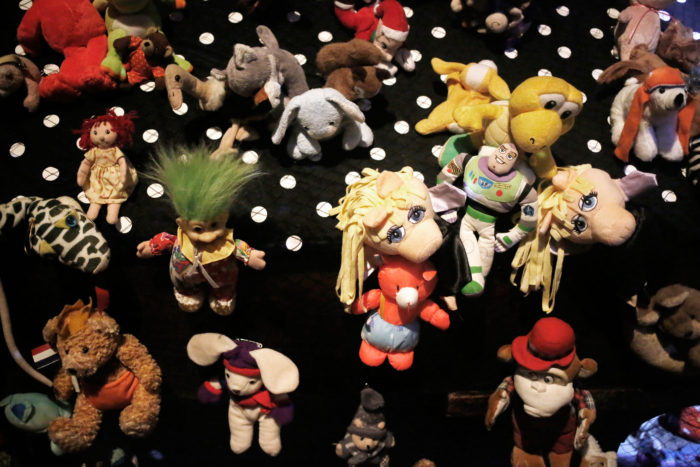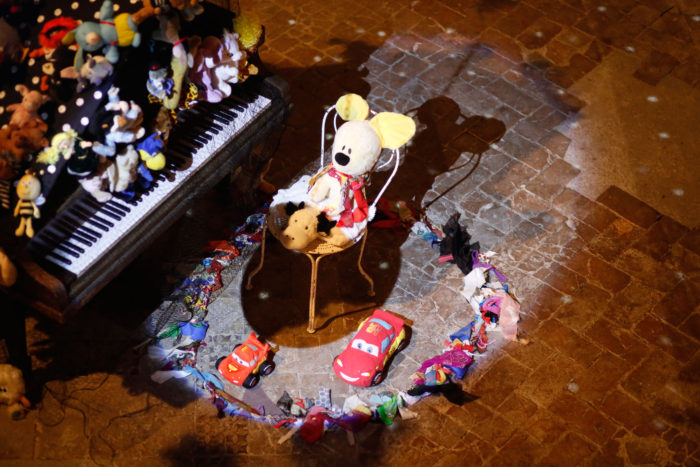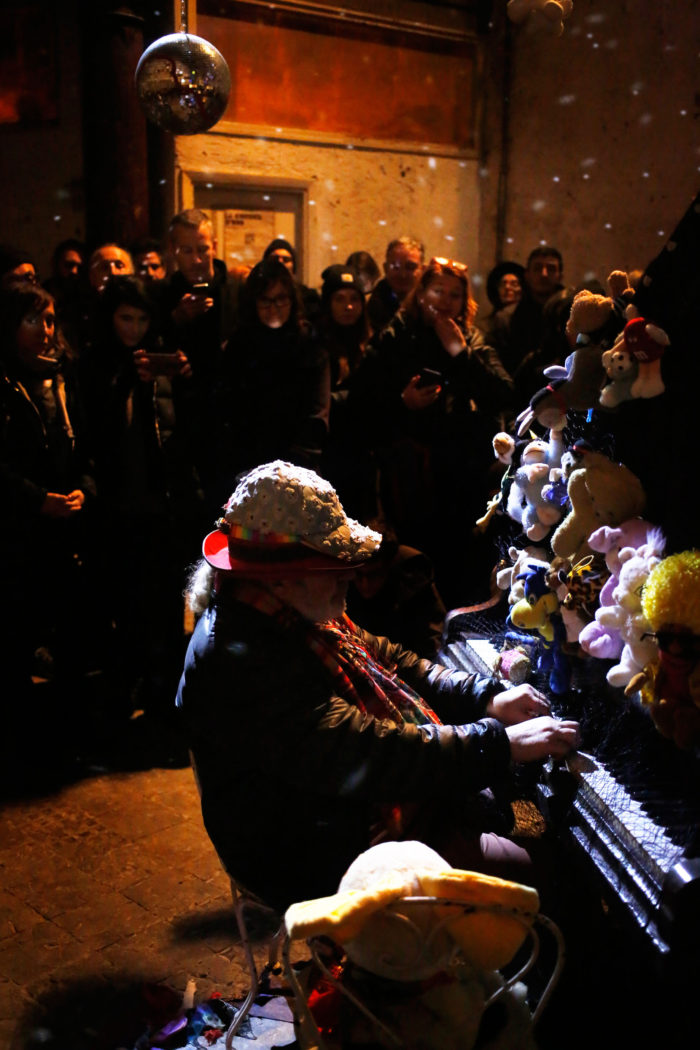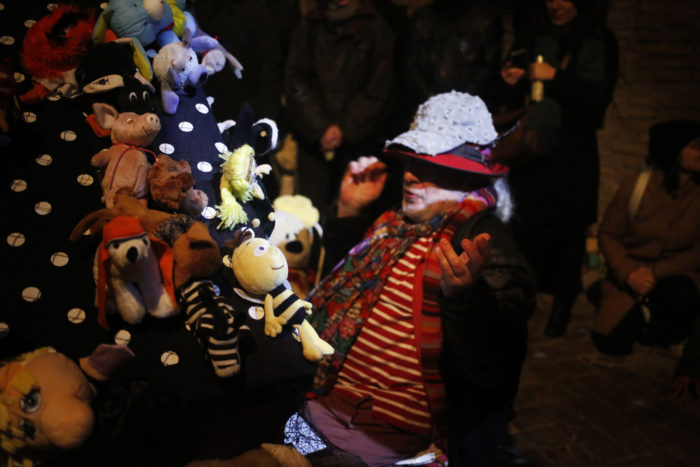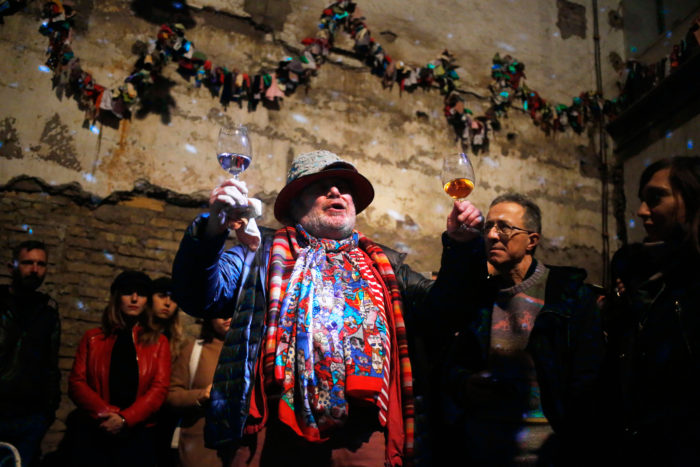 CHARLEMAGNE PALESTINE
ttempioossempioozzempioo
DECEMBER 14, 2018 –  JANUARY 26, 2019
OPENING RECEPTION: FRIDAY DECEMBER 14
6 – 9 PM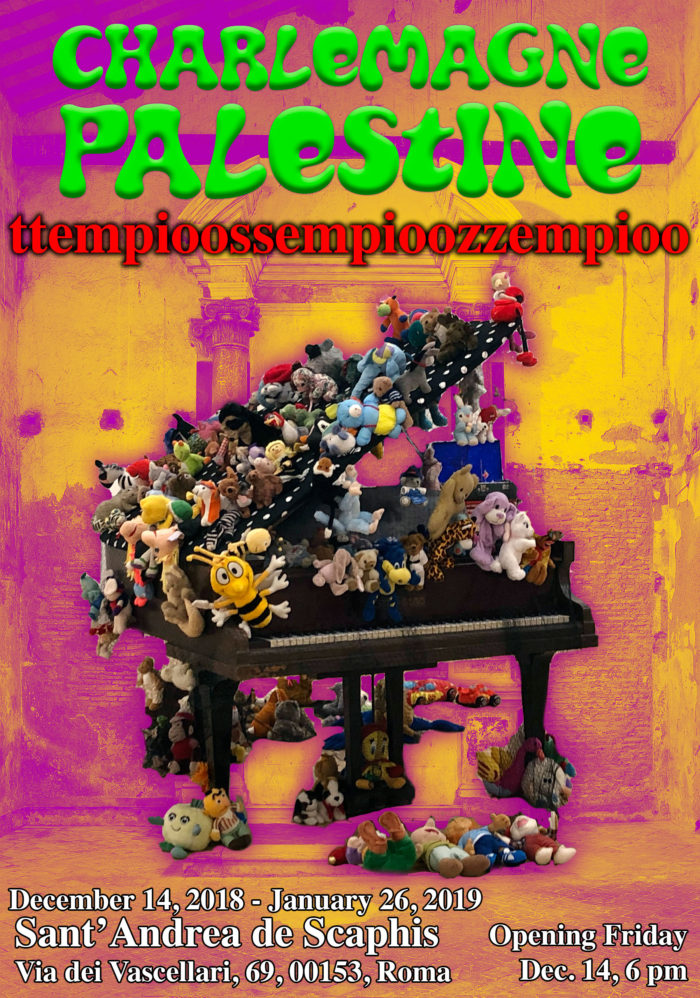 SAM PULITZER
MAY THE LAST NATIONALIST BE STRANGLED WITH THE GUTS OF THE LAST TECHNOCRAT
SEPTEMBER 20 – DECEMBER 8, 2018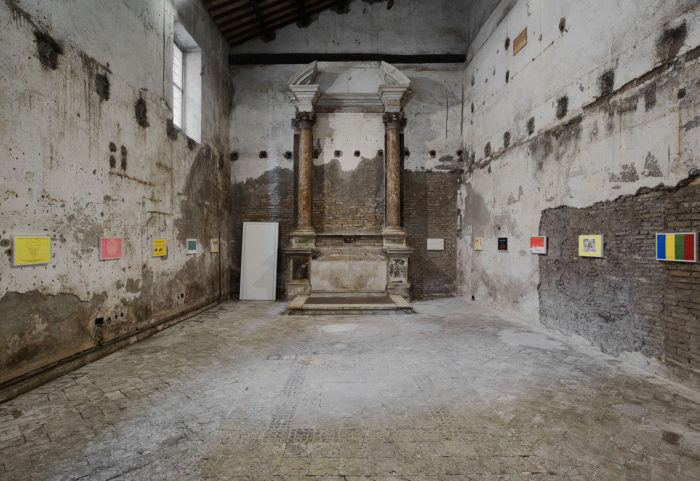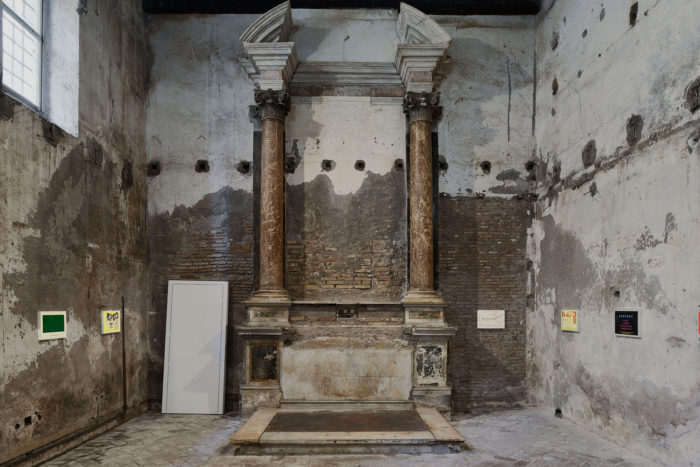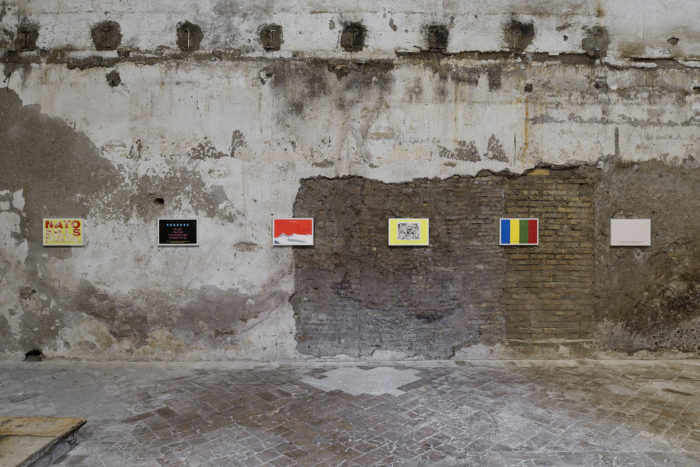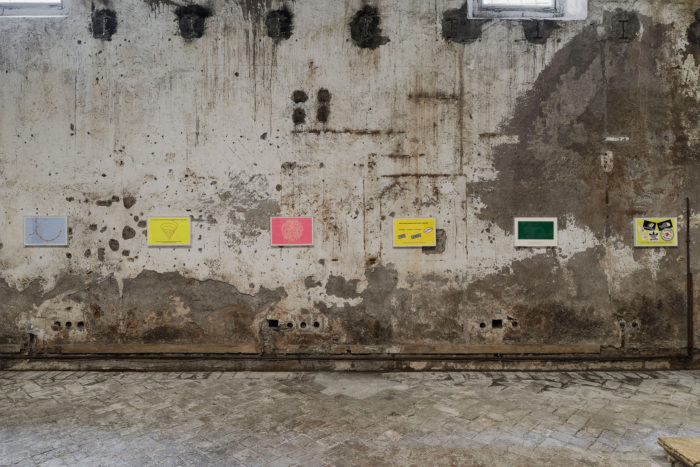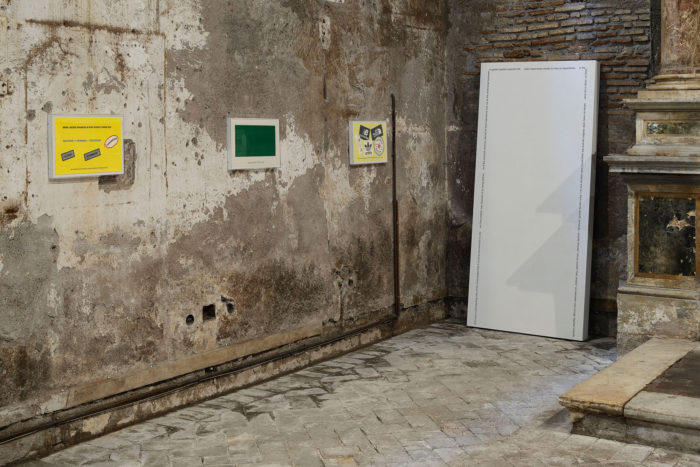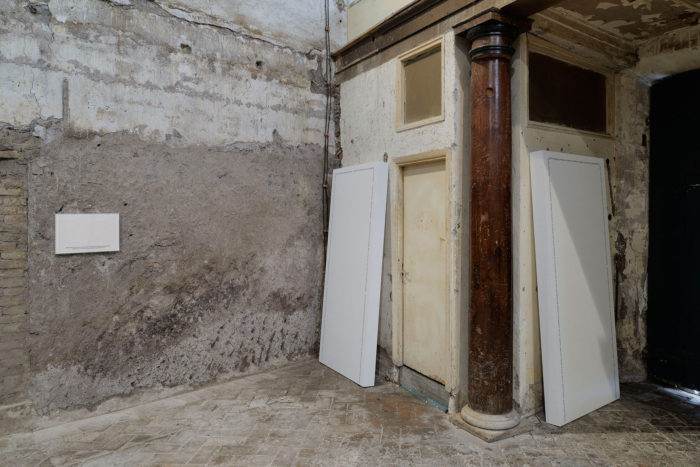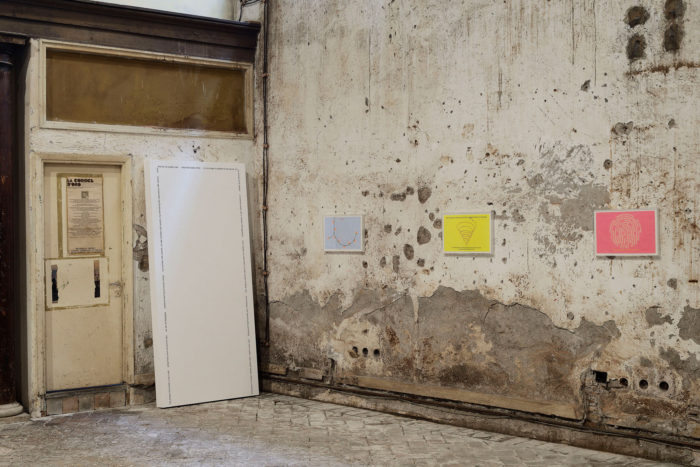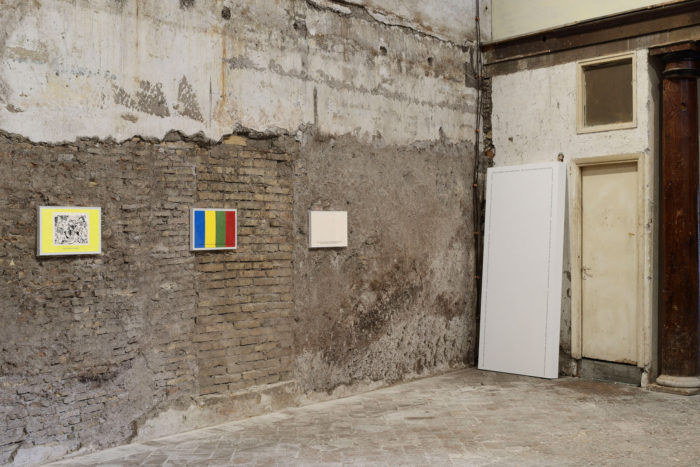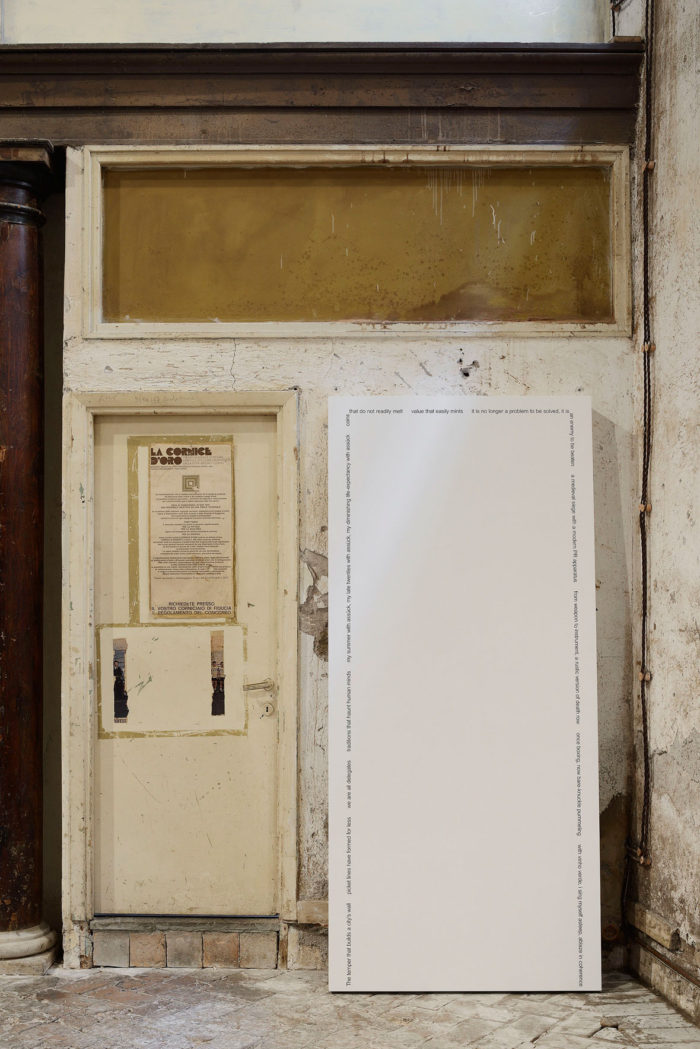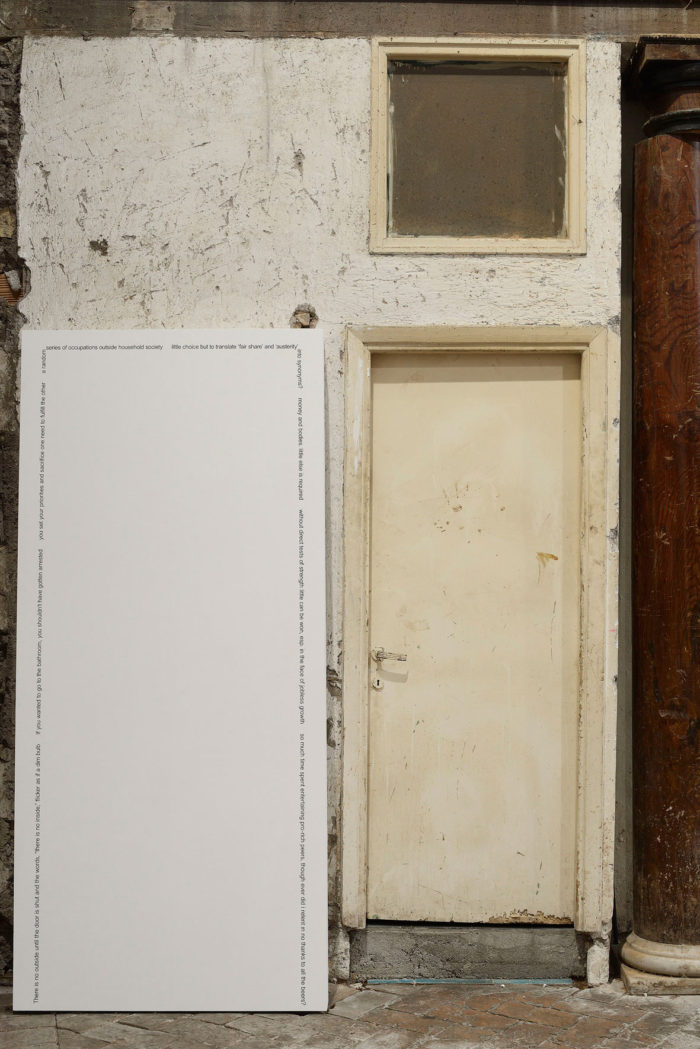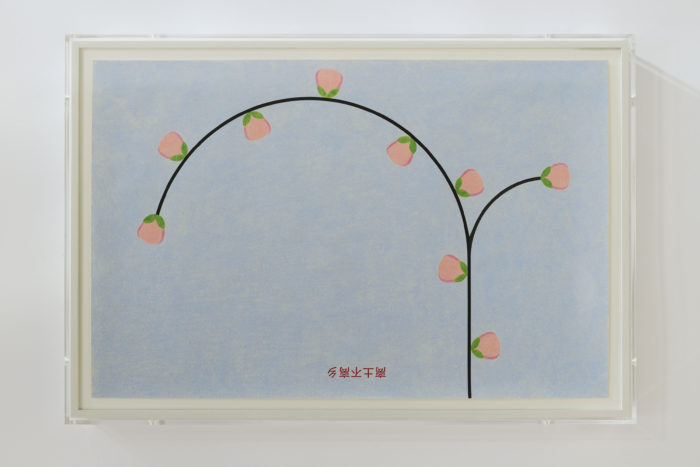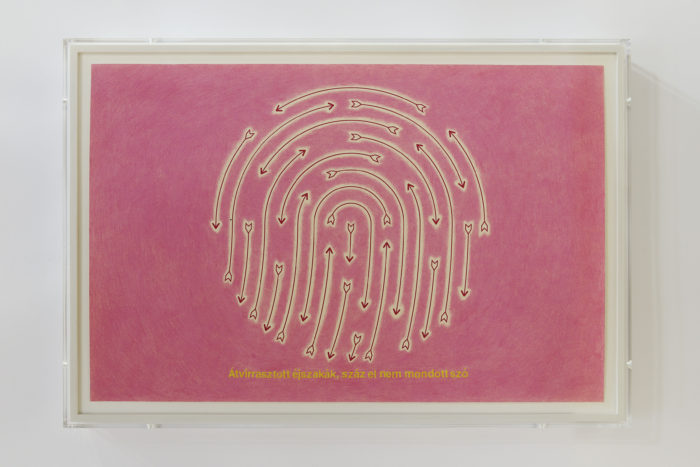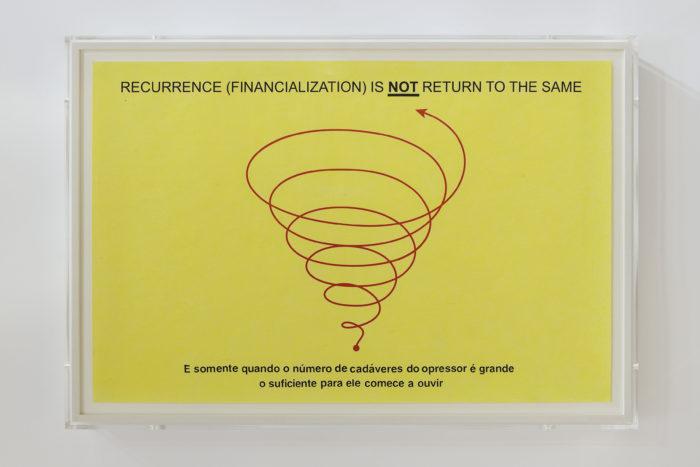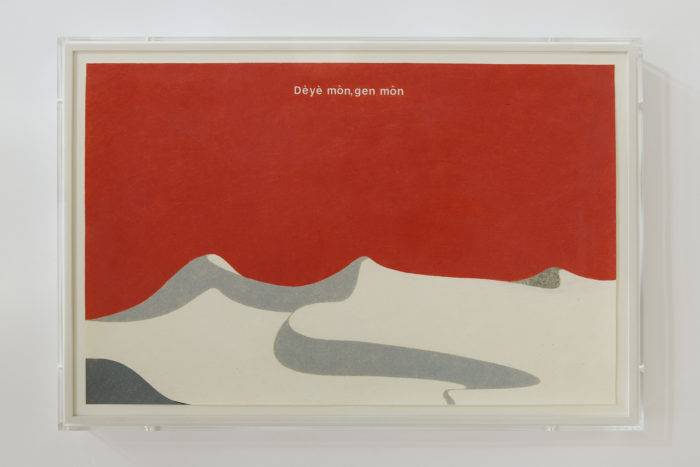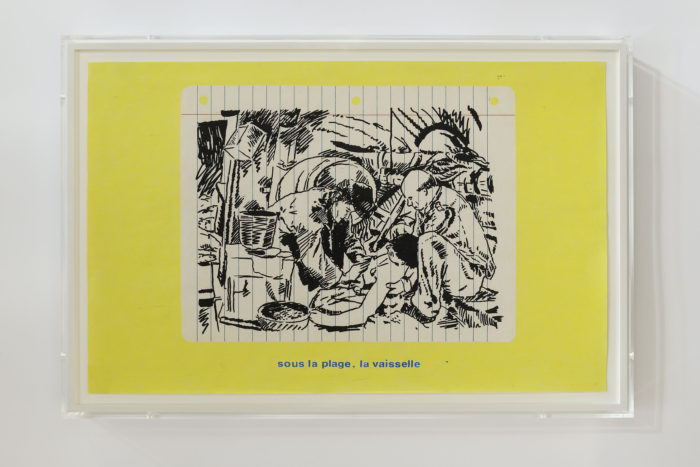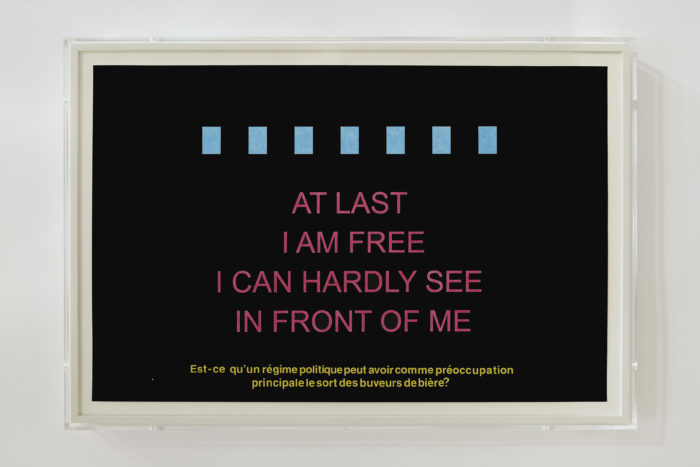 HOPE ATHERTON
JUNE 27 – SEPTEMBER 15, 2018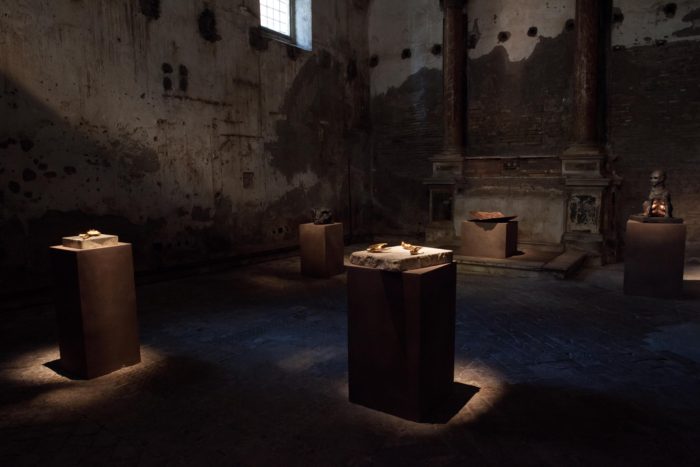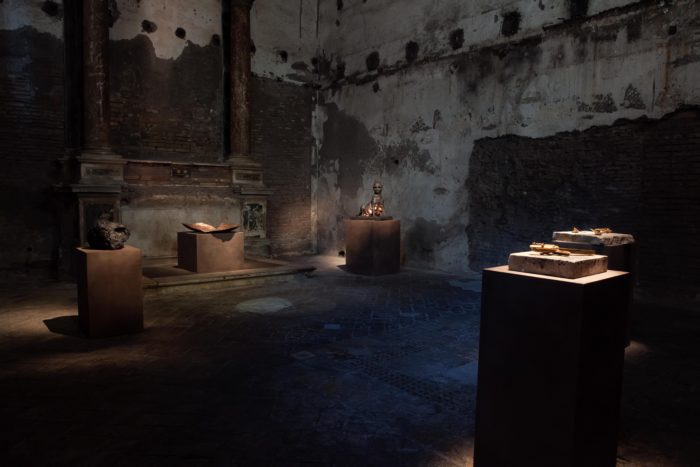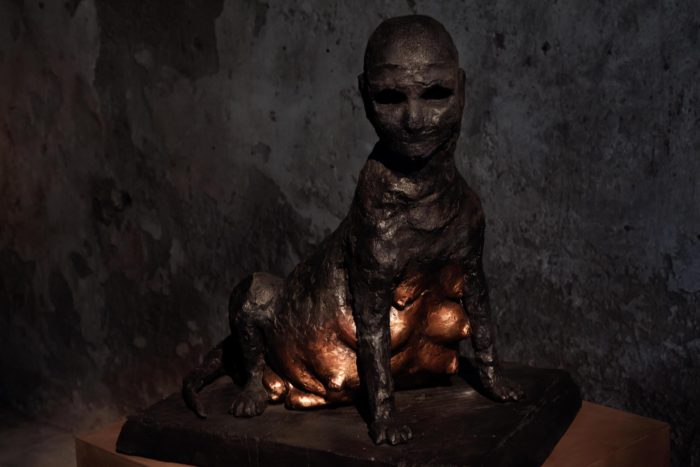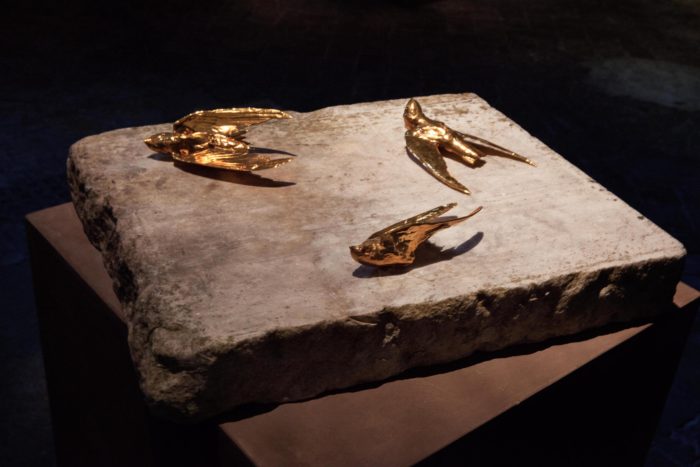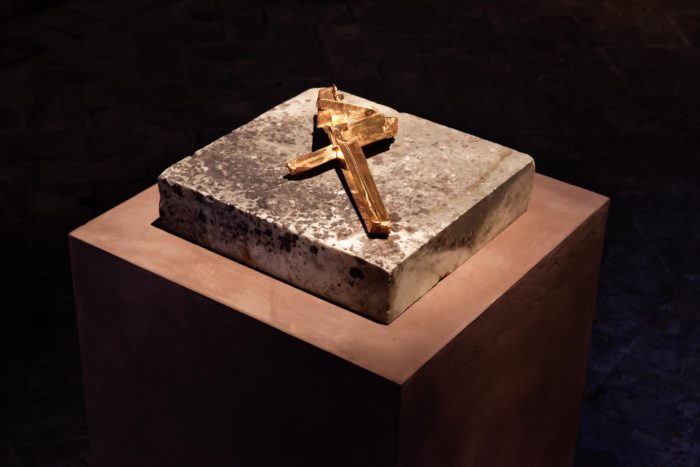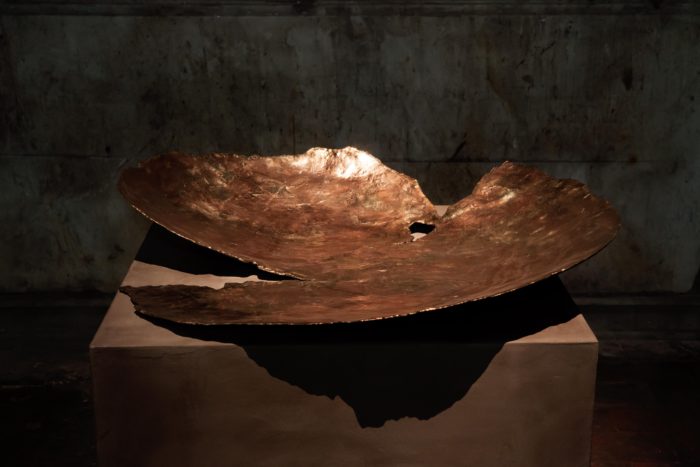 SENZA TITOLO
AN EVENING OF READINGS BY
BORIS BERGMANN
LAURA CINGOLANI
LEONARDO COLOMBATI
BRUNO CORA'
JAHAN KHAJAVI
EMILIANO MAGGI
ELISA SIMONELLI
DAVIDE STUCCHI
LEA WALTER
MARTINA-SOFIE WILDBERGER
MAY 25, 2018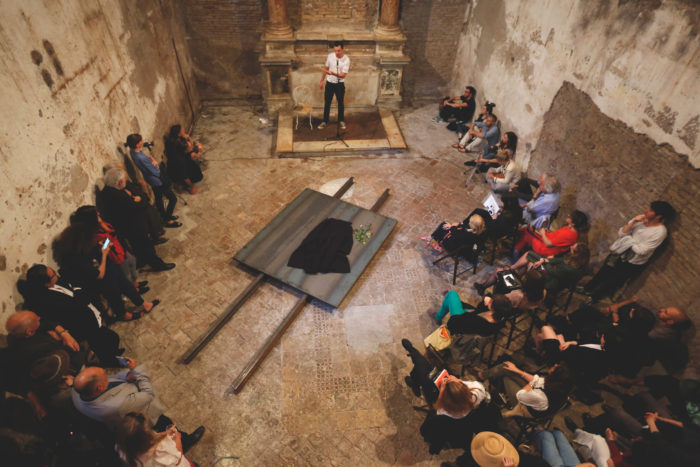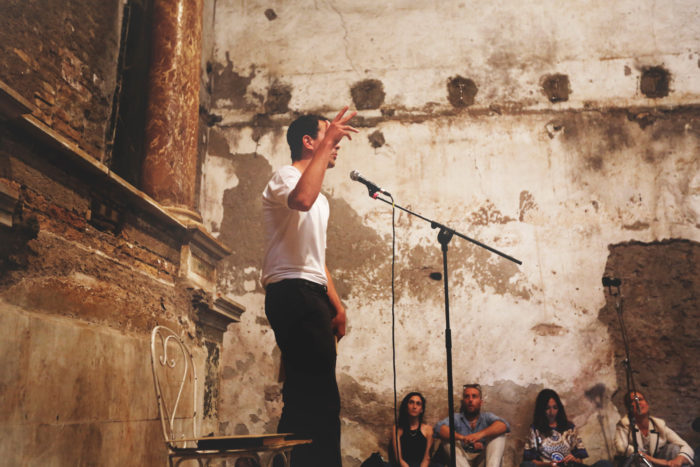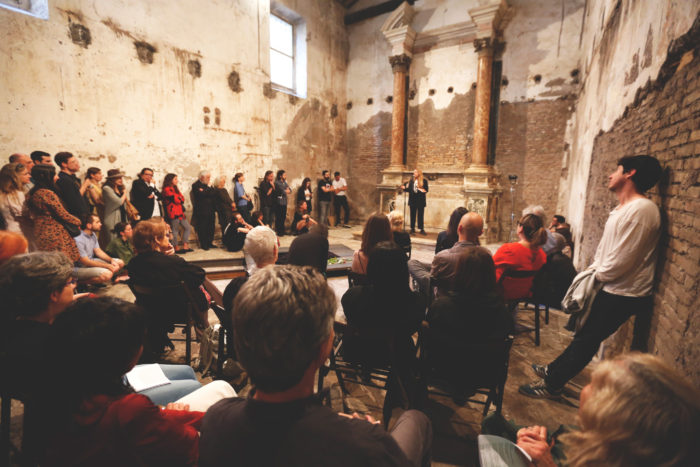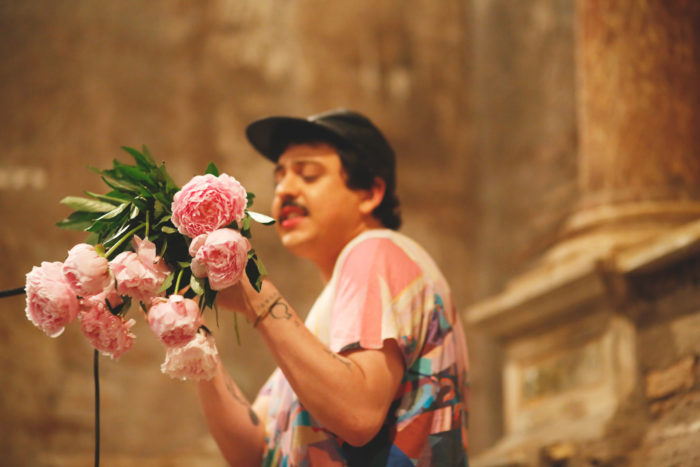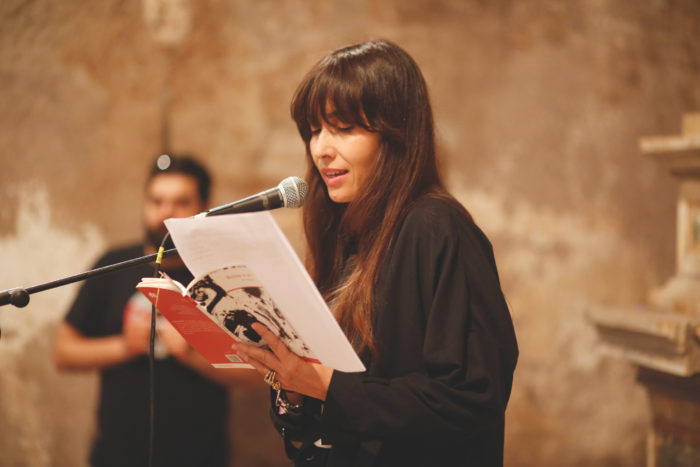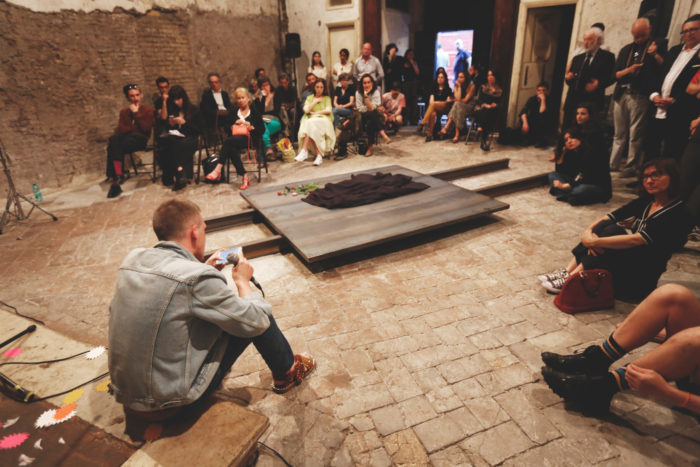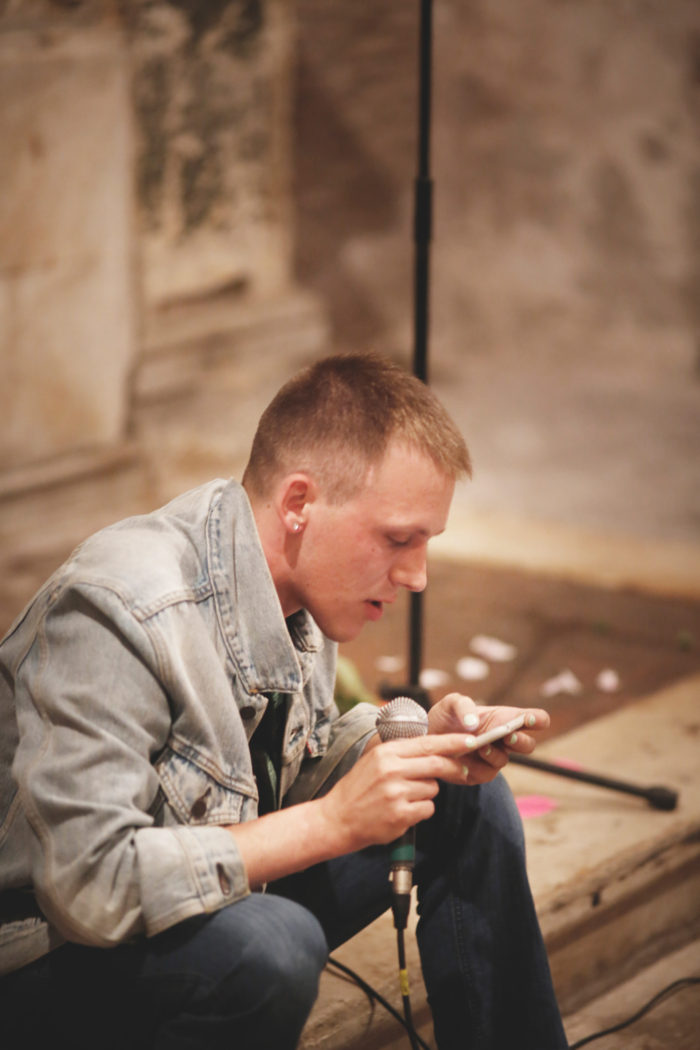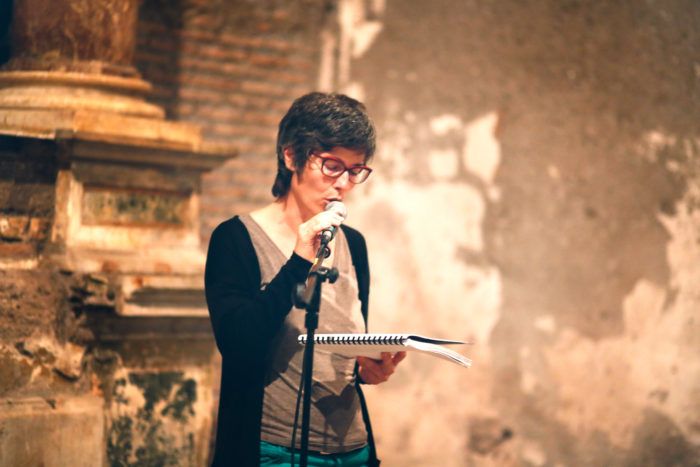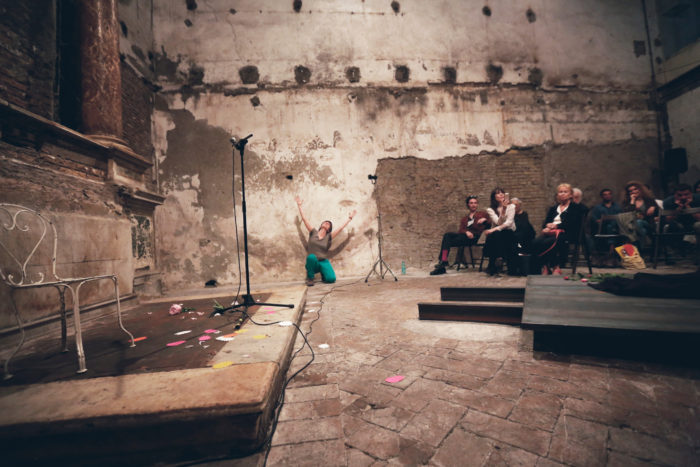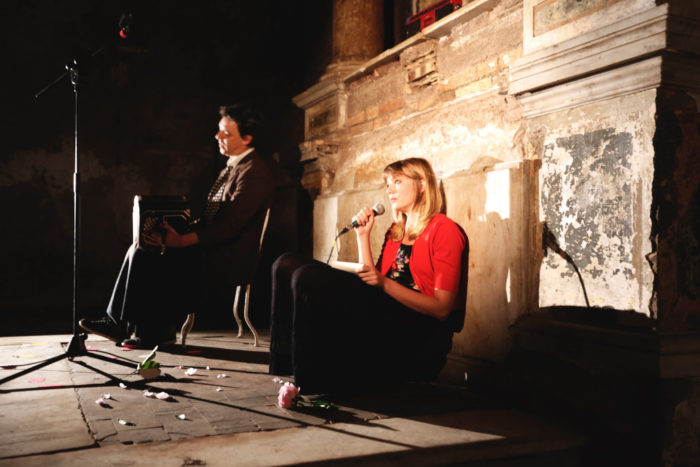 JANNIS KOUNELLIS
UNTITLED, 2012
MAY 3 – JUNE 16, 2018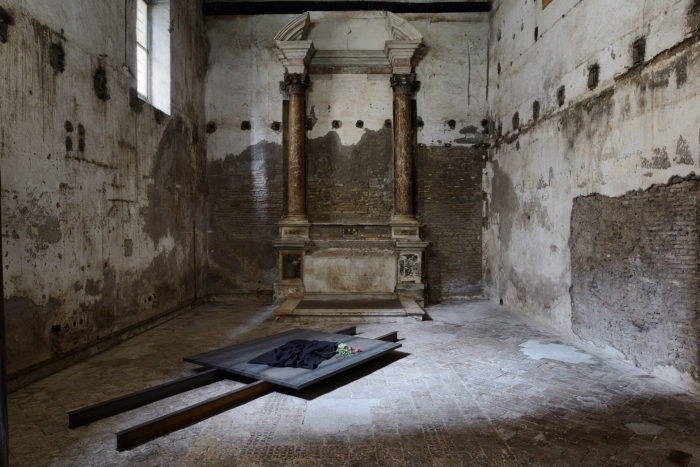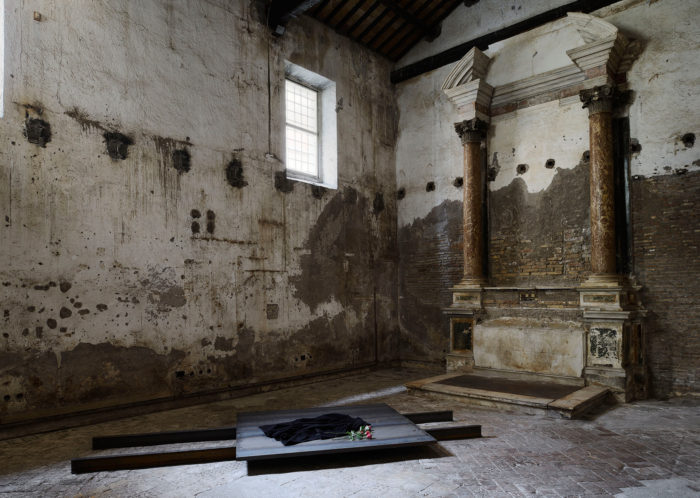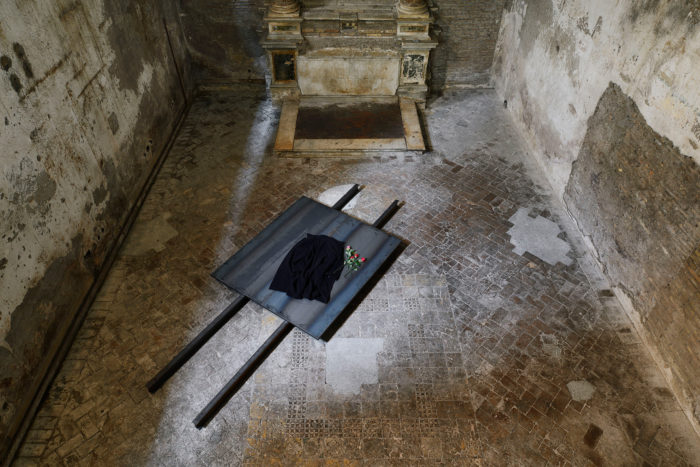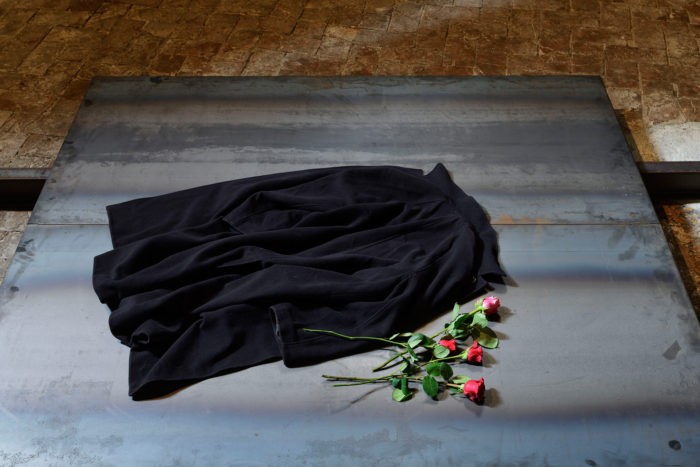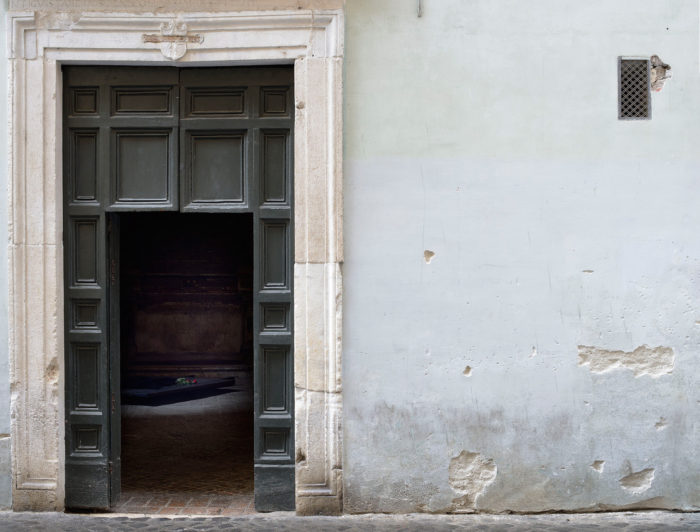 ARTHUR JAFA
LOVE IS THE MESSAGE, THE MESSAGE IS DEATH
MARCH 13 – APRIL 14, 2018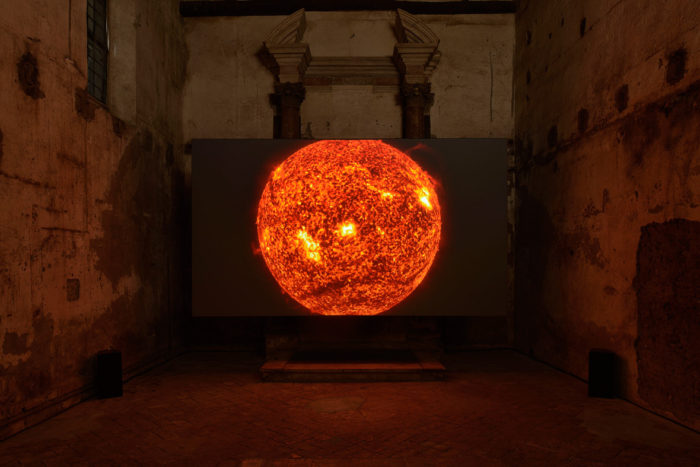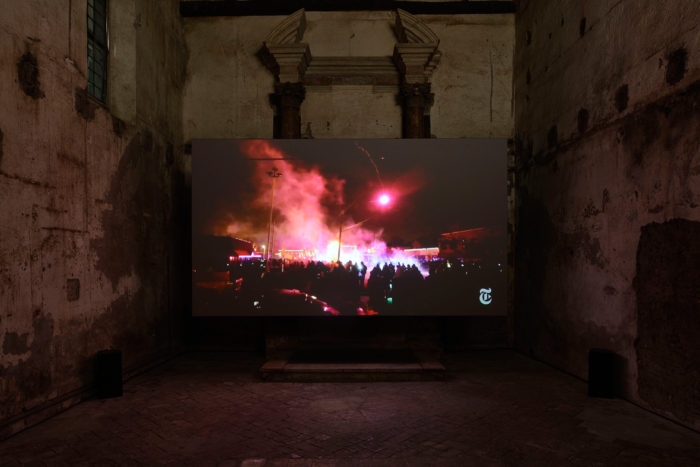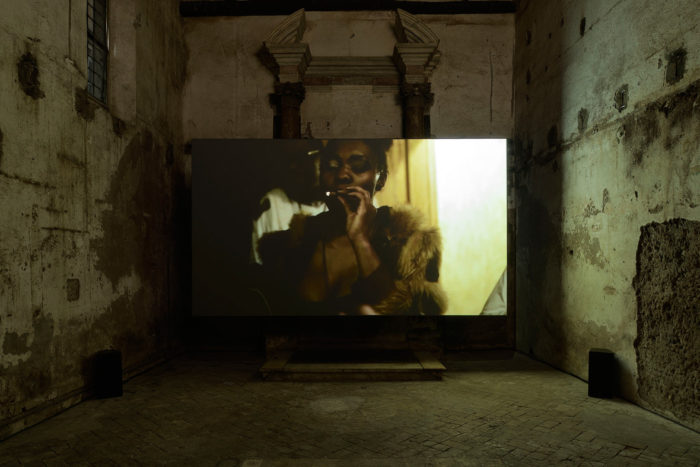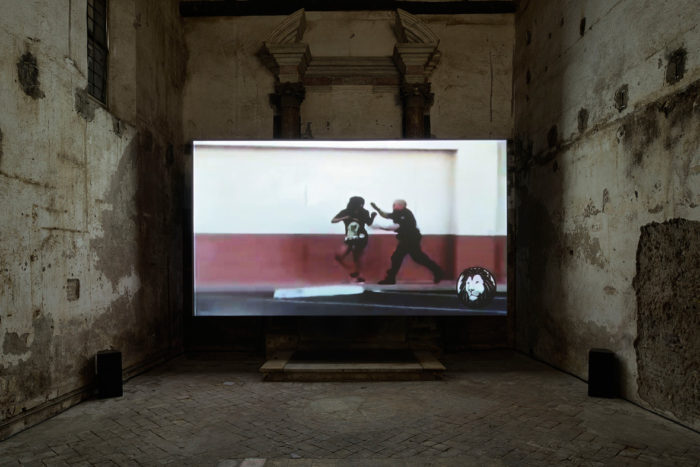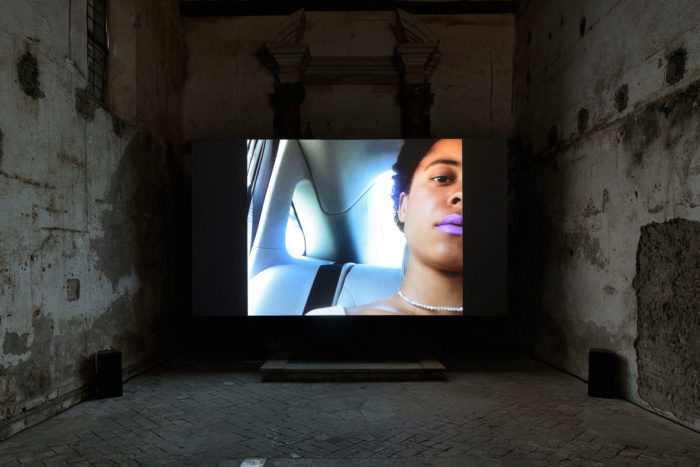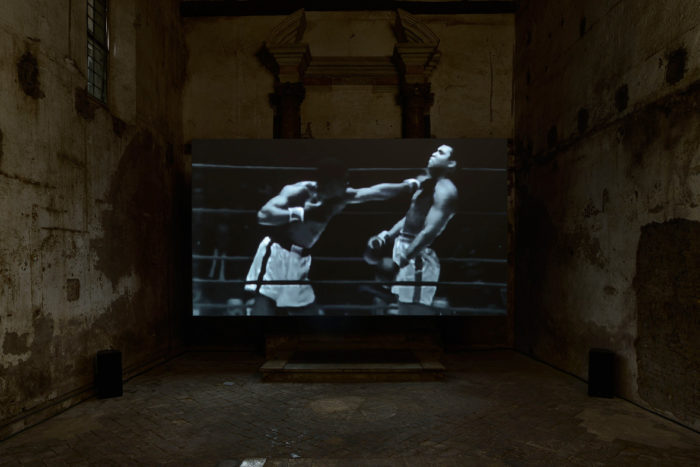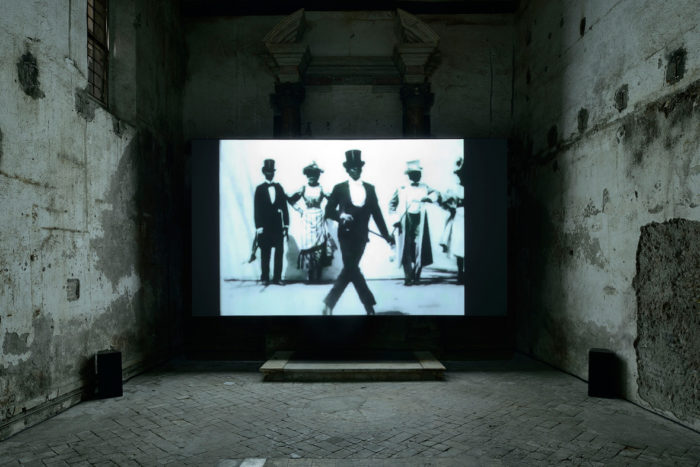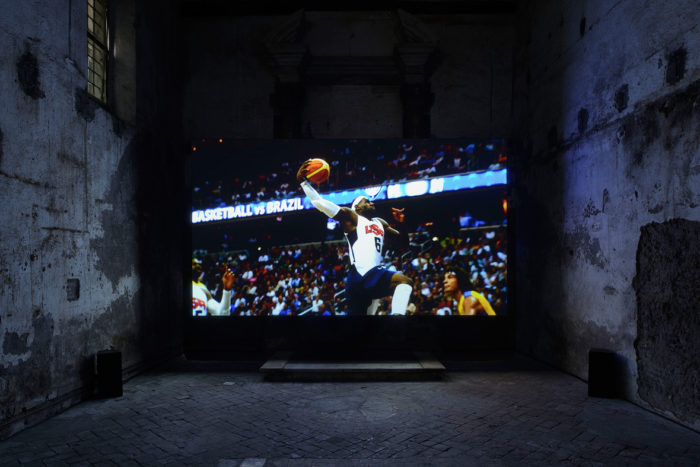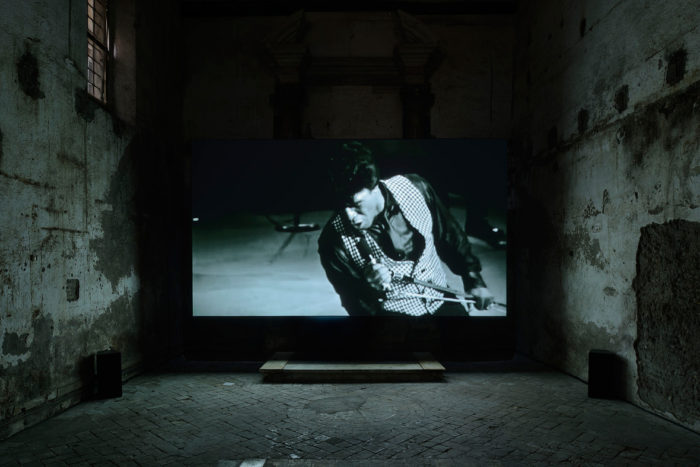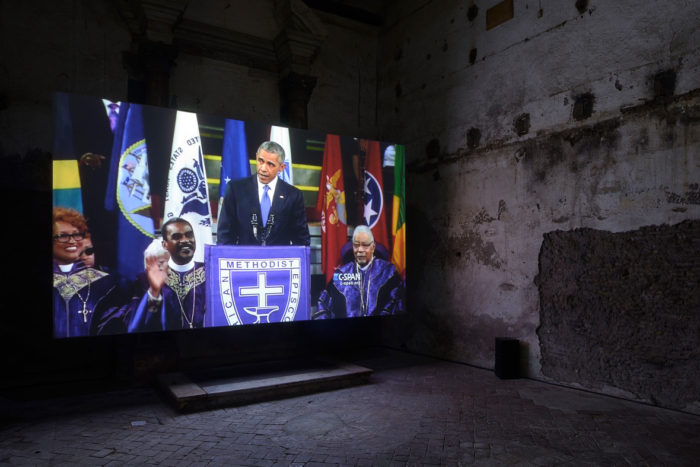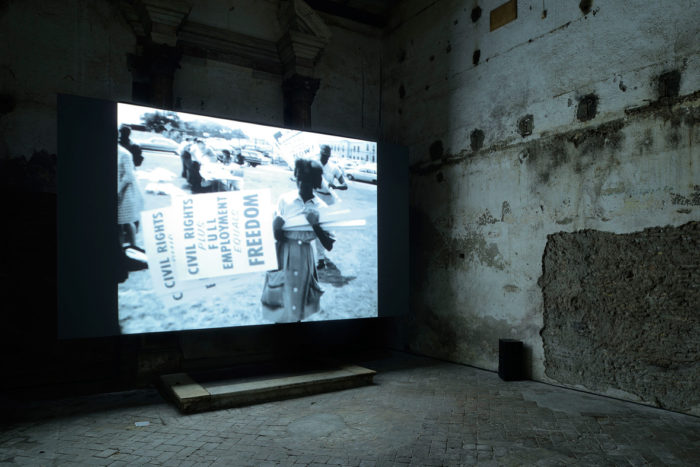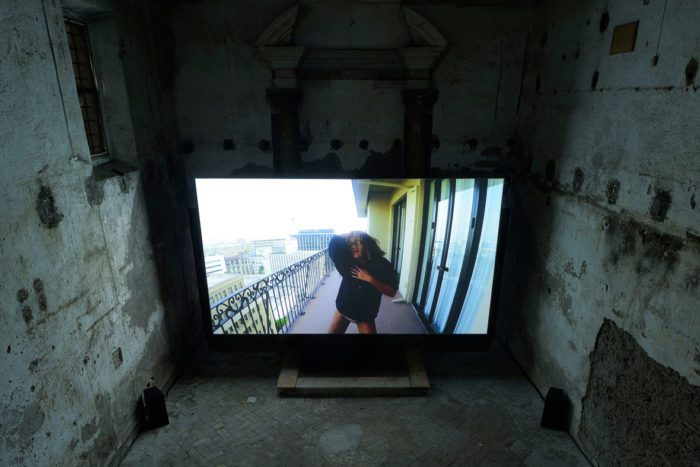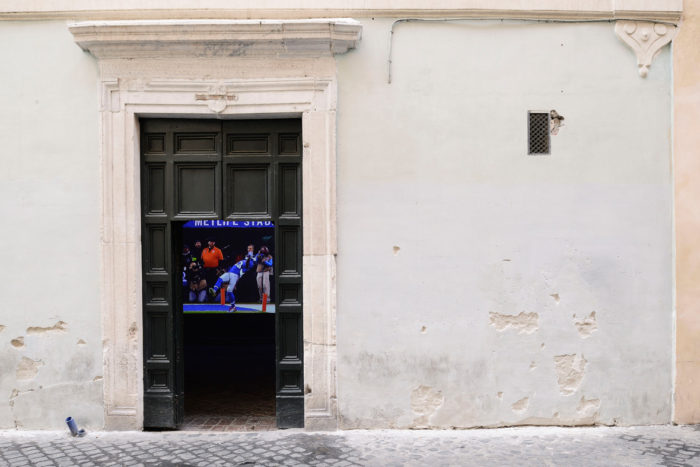 ARTHUR JAFA
LOVE IS THE MESSAGE, THE MESSAGE IS DEATH
OPENING RECEPTION:  TUESDAY MARCH 13, 2018
6-9 PM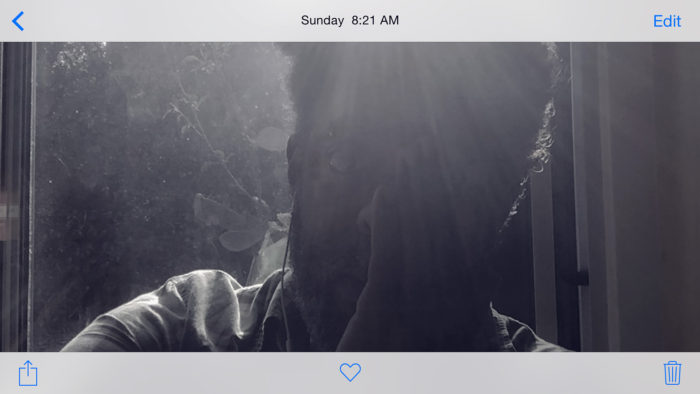 KARL HOLMQVIST
FOR THE CLOSING OF EXHIBITION KAPALBHATI
AN AFTERNOON OF LIVE PERFORMANCES BY
ALESSANDRO BAVA, TOMASO BINGA, KARL HOLMQVIST,
BEATRICE MARCHI, MARTINA-SOFIE WILDBERGER
FEBRUARY 11, 2018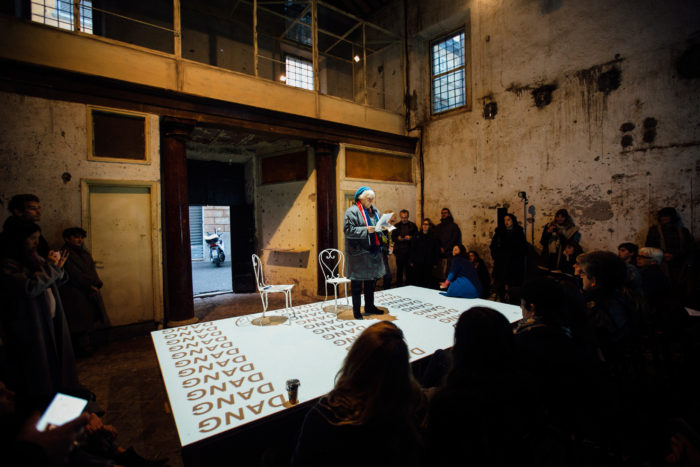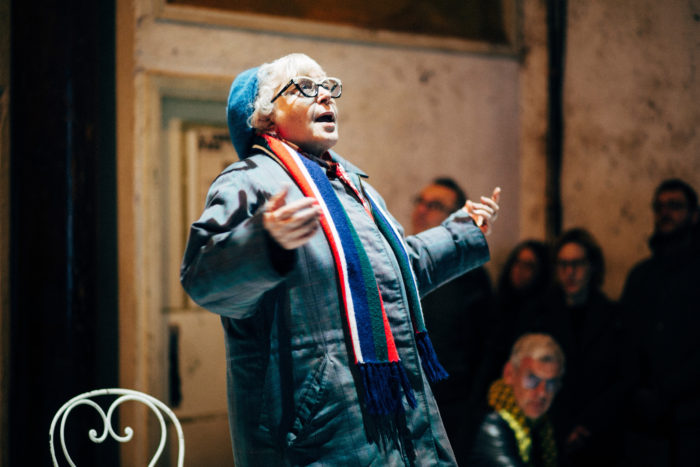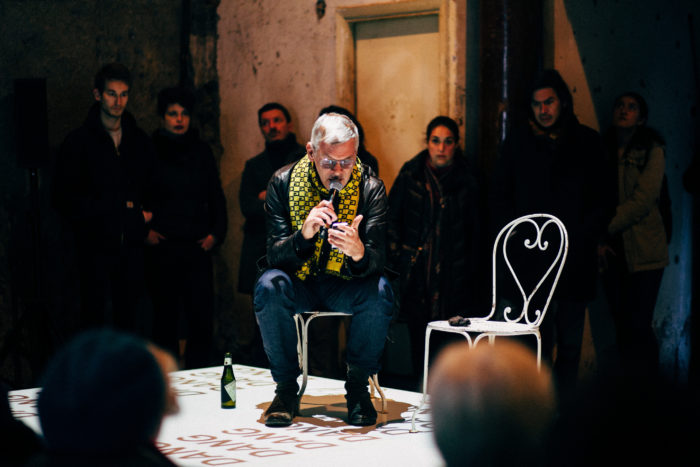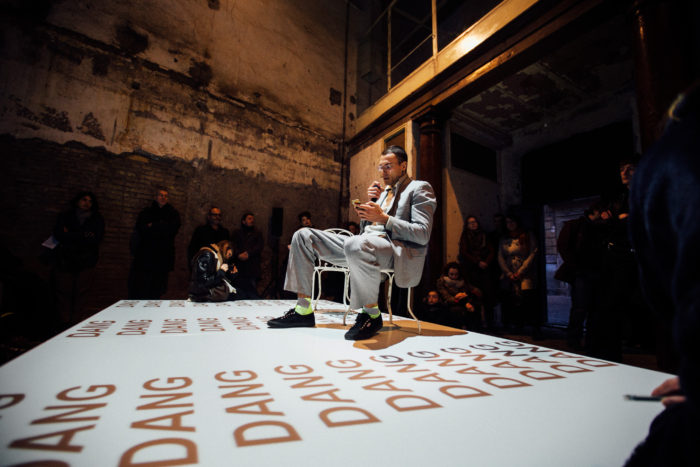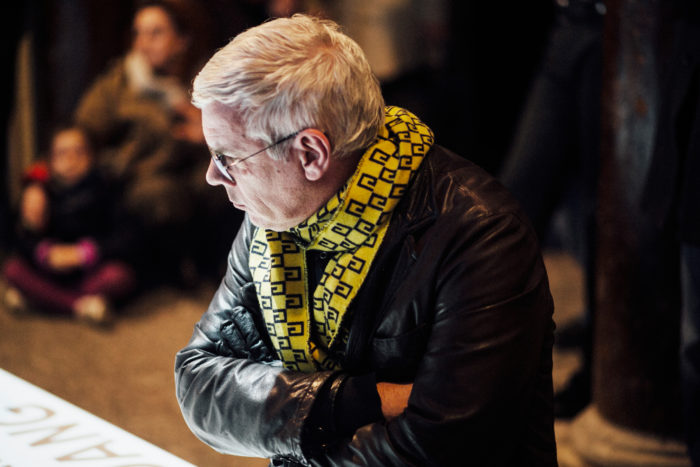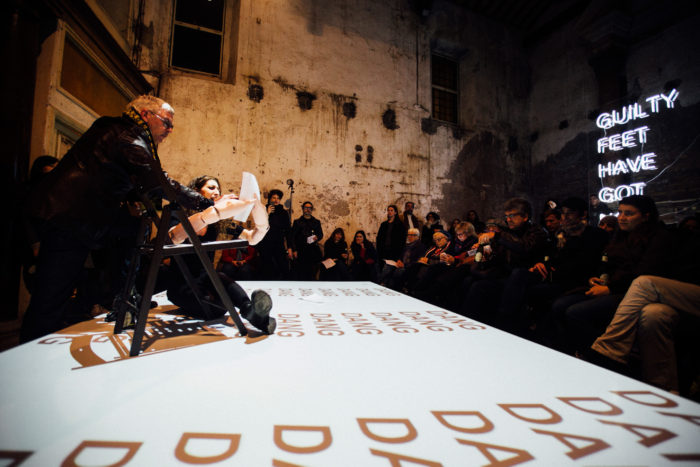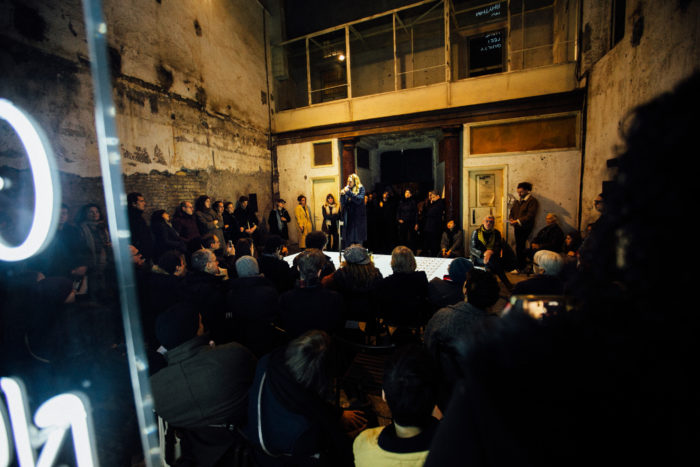 KARL HOLMQVIST
KAPALBHATI
NOVEMBER 25, 2017 – FEBRUARY 11, 2018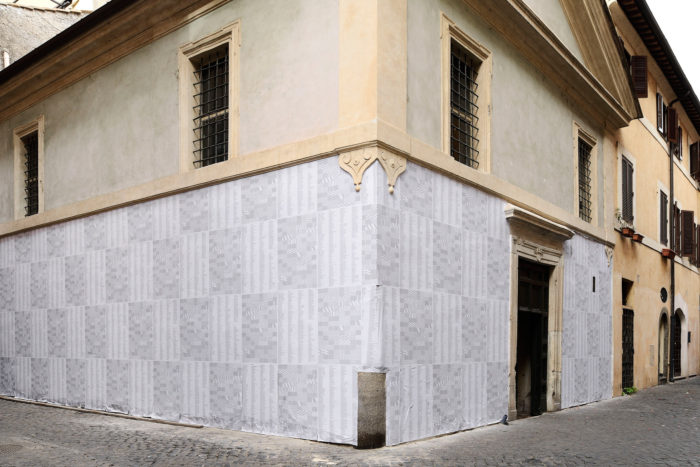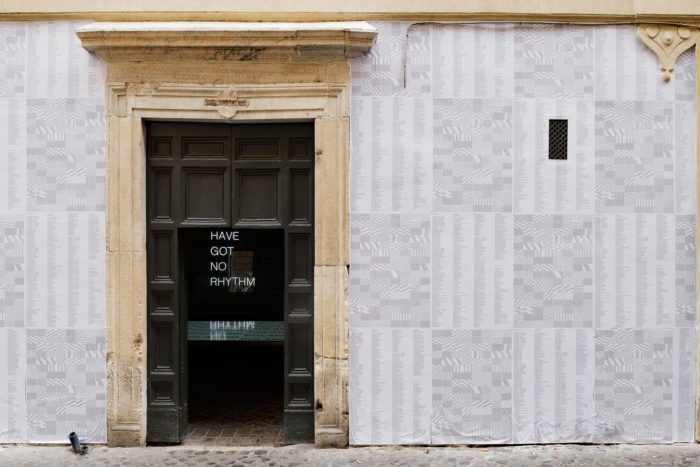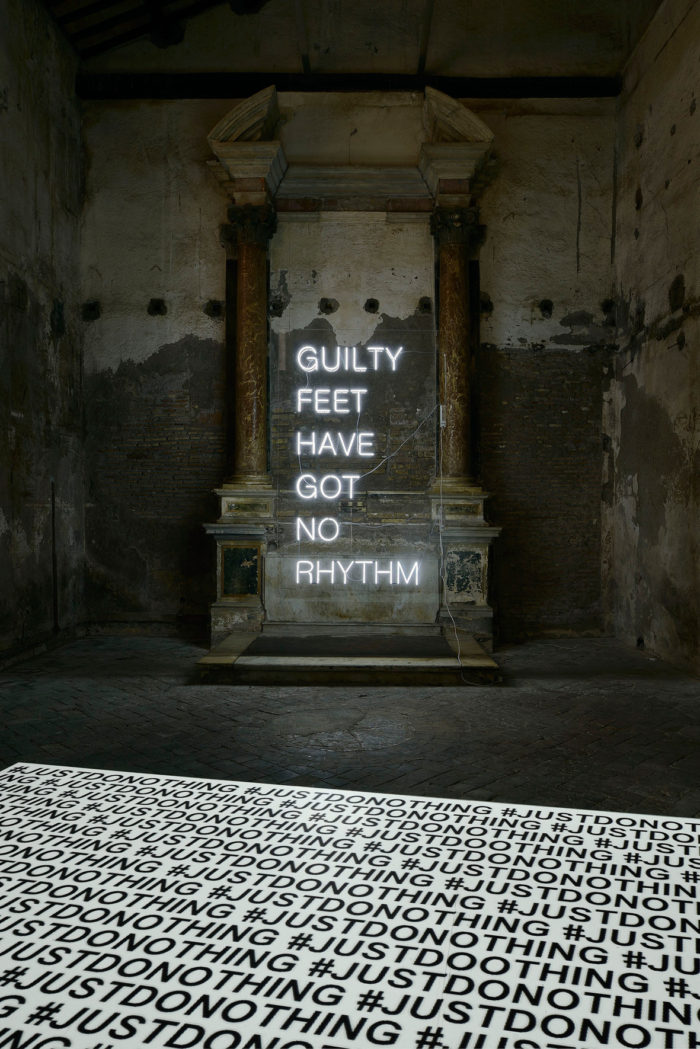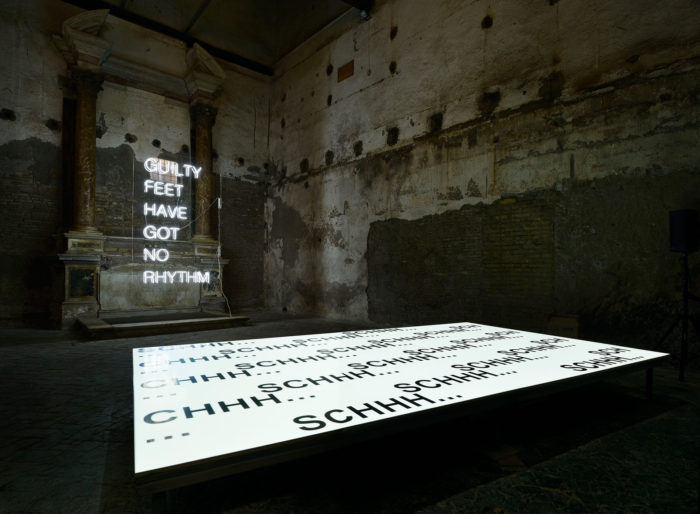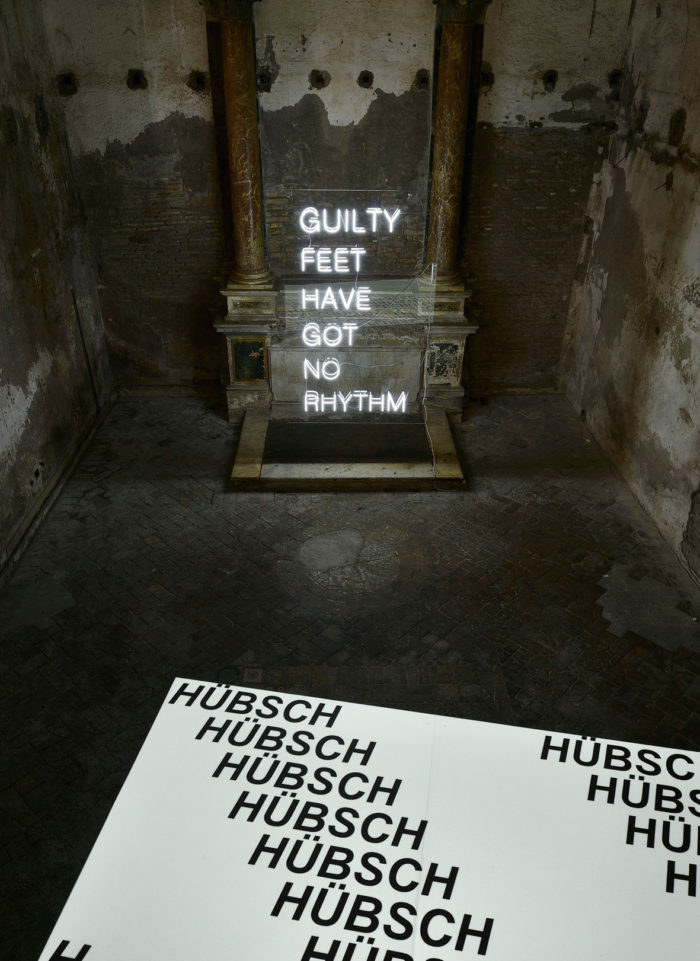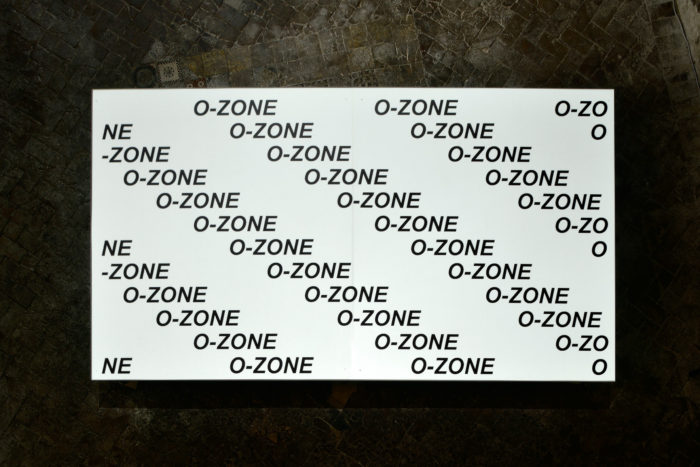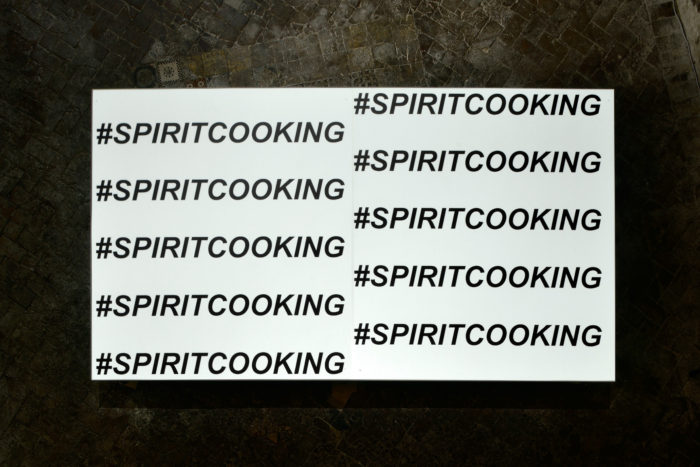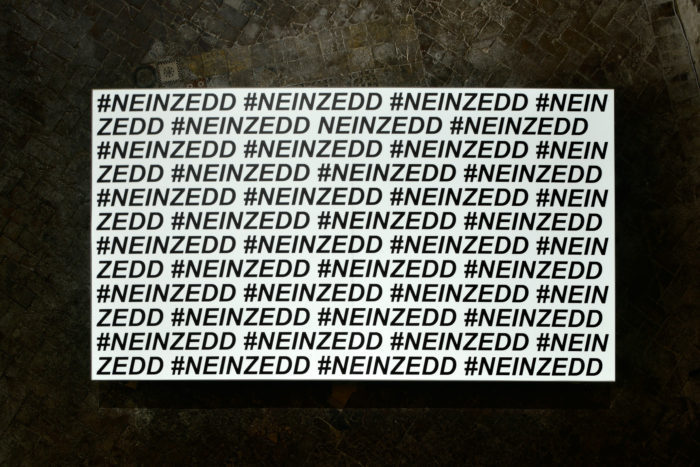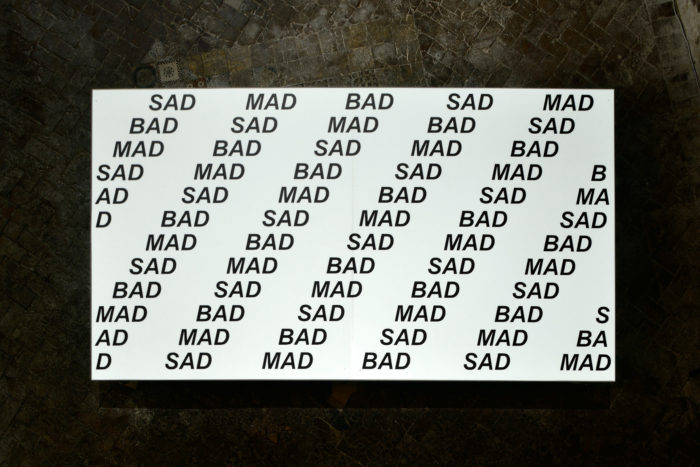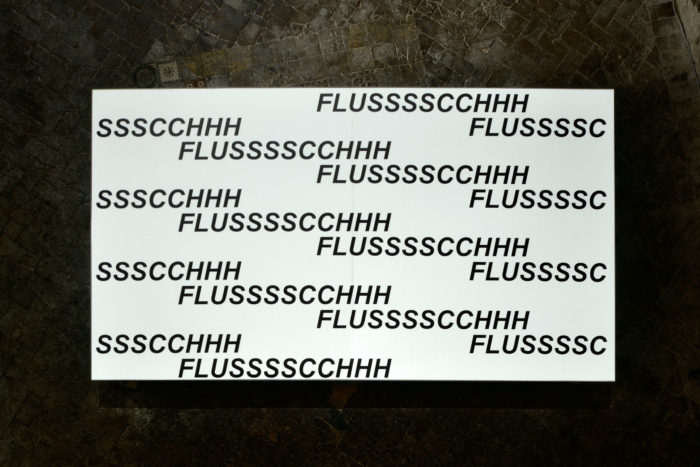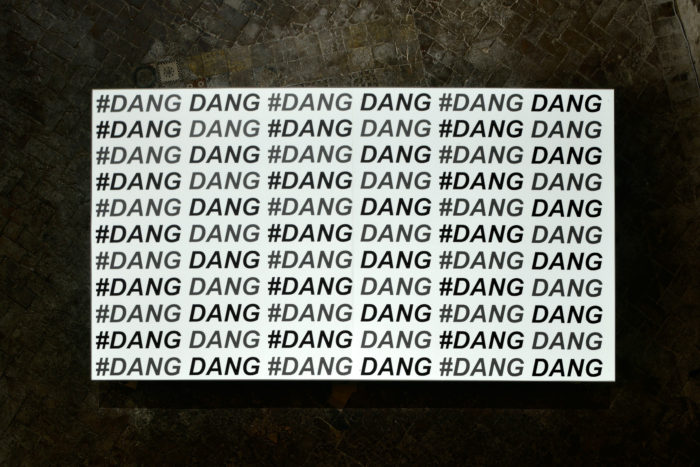 URS FISCHER
"                   "
SEPTEMBER 26 – NOVEMBER 11, 2017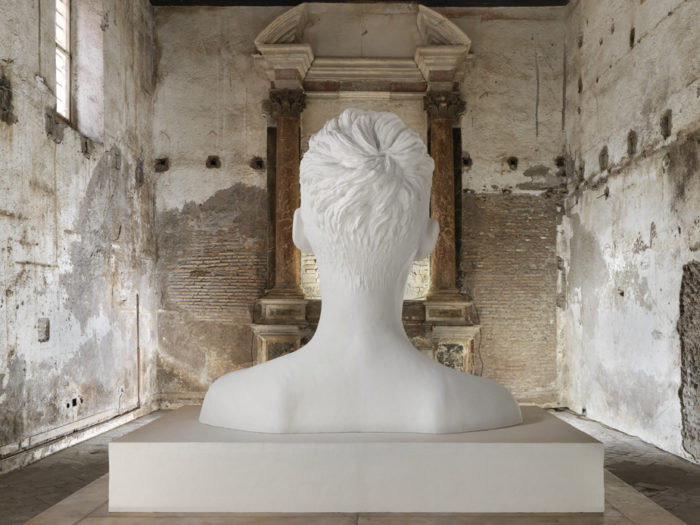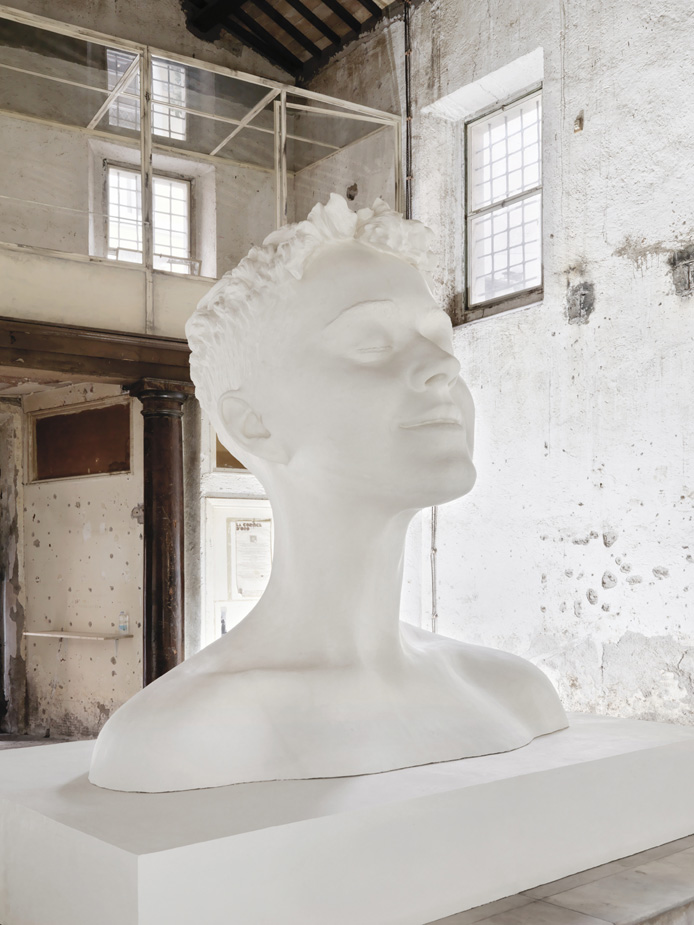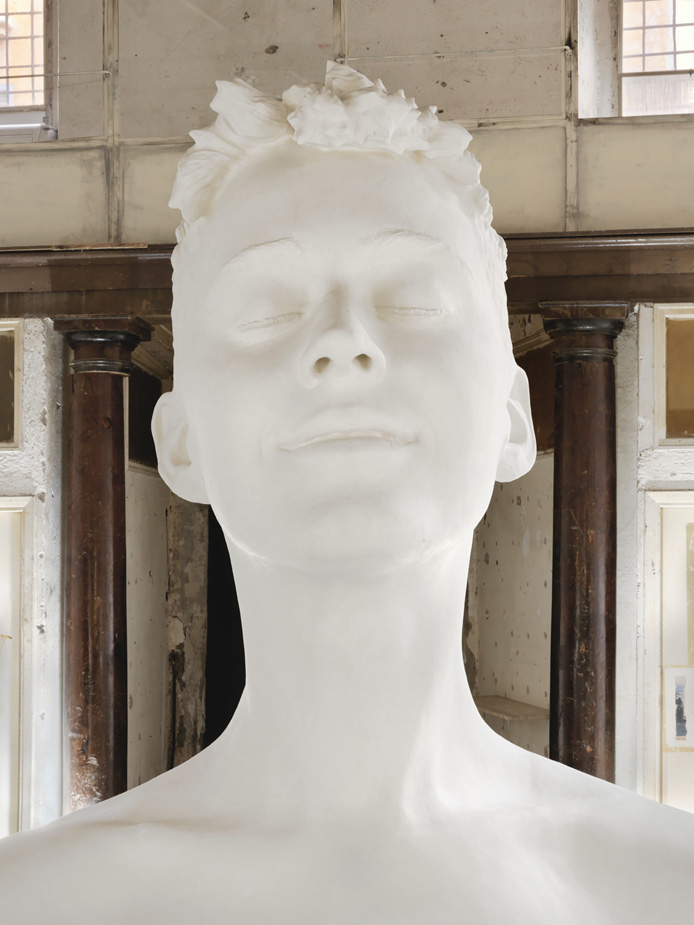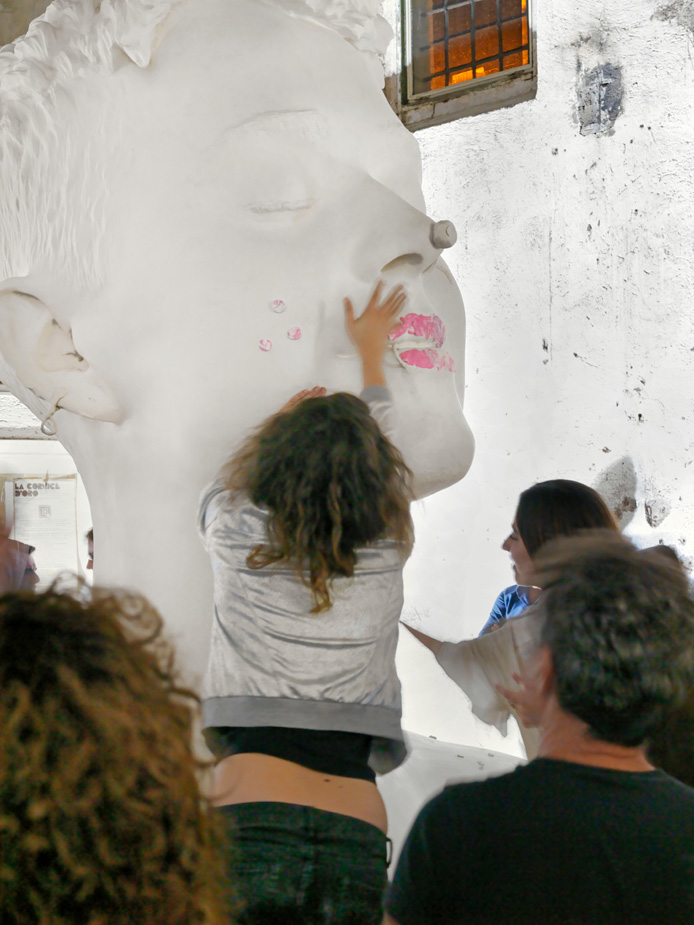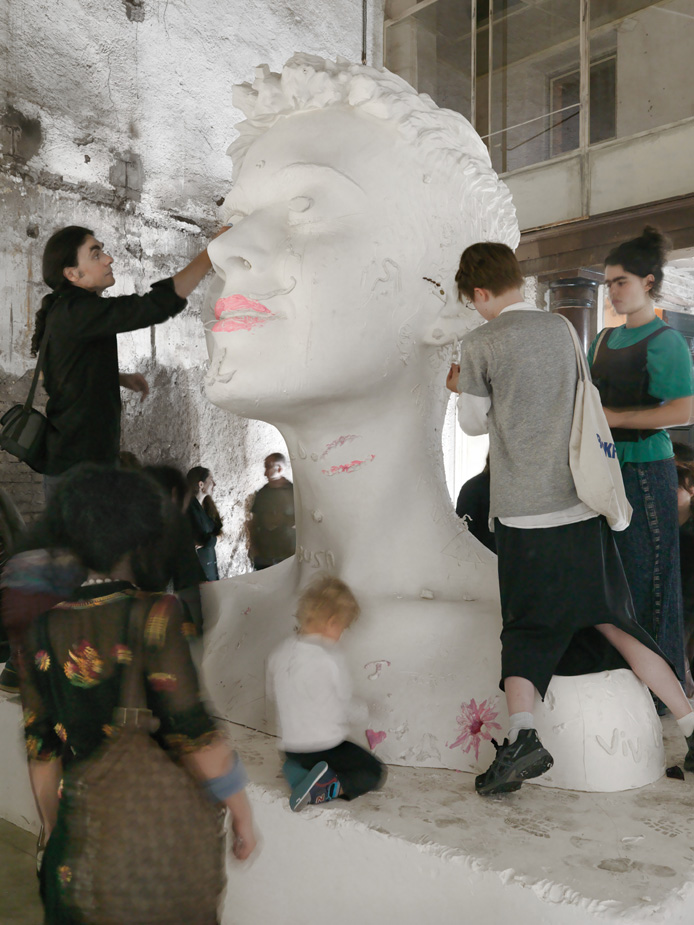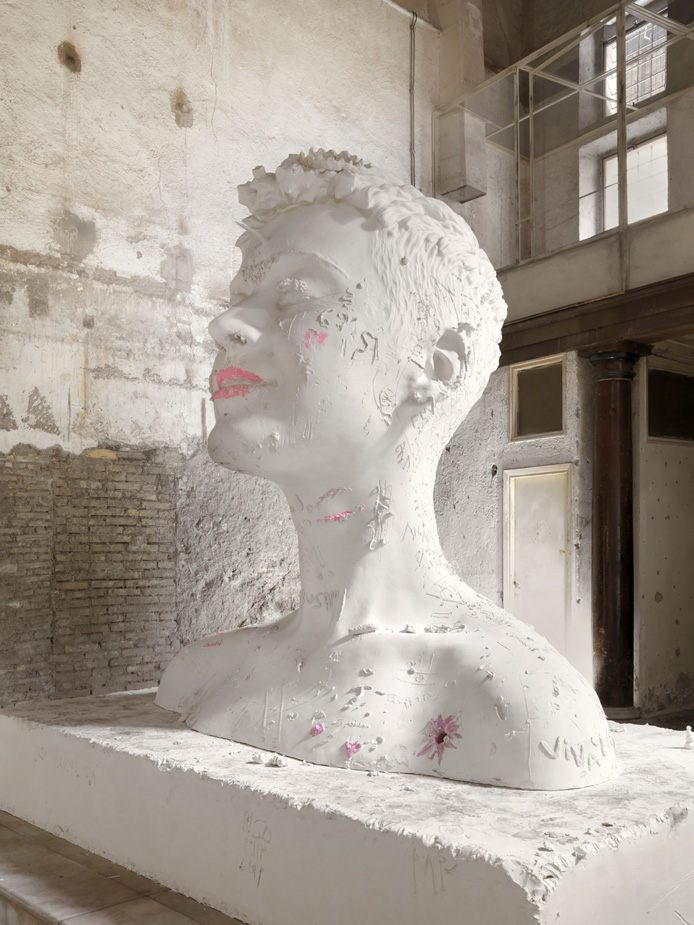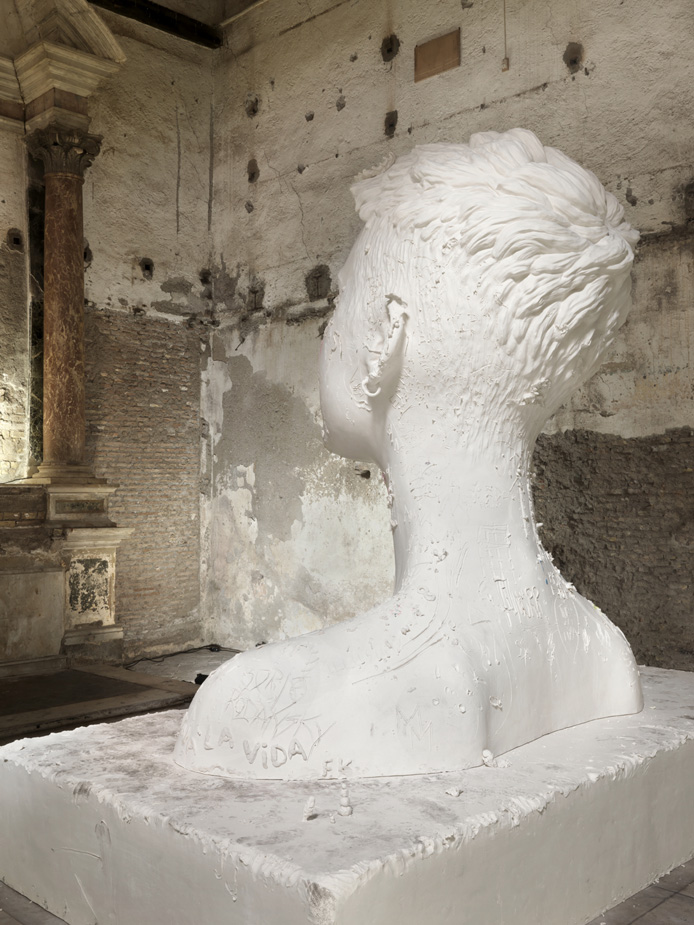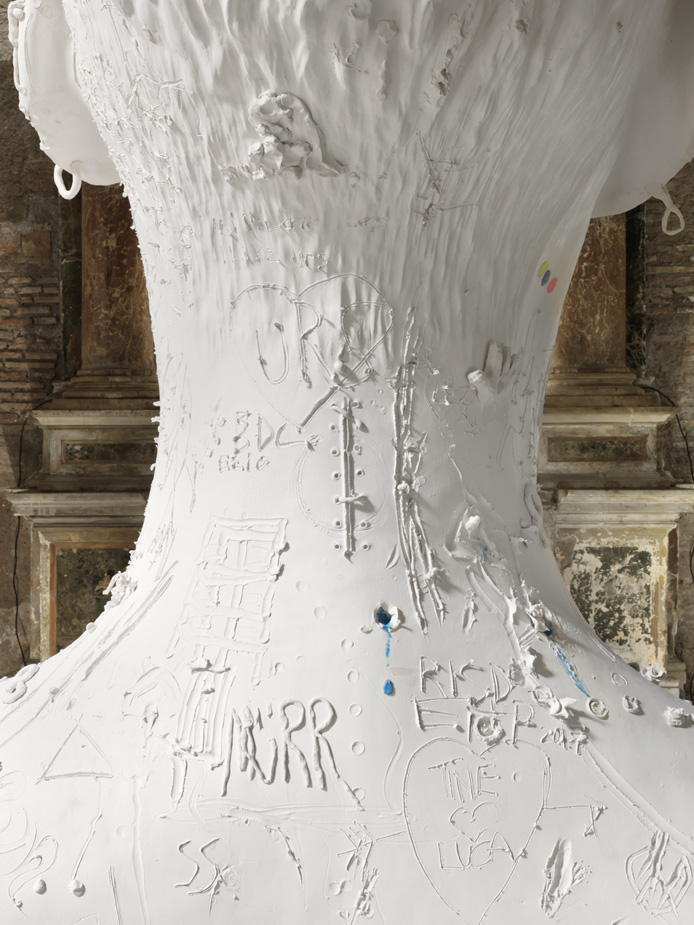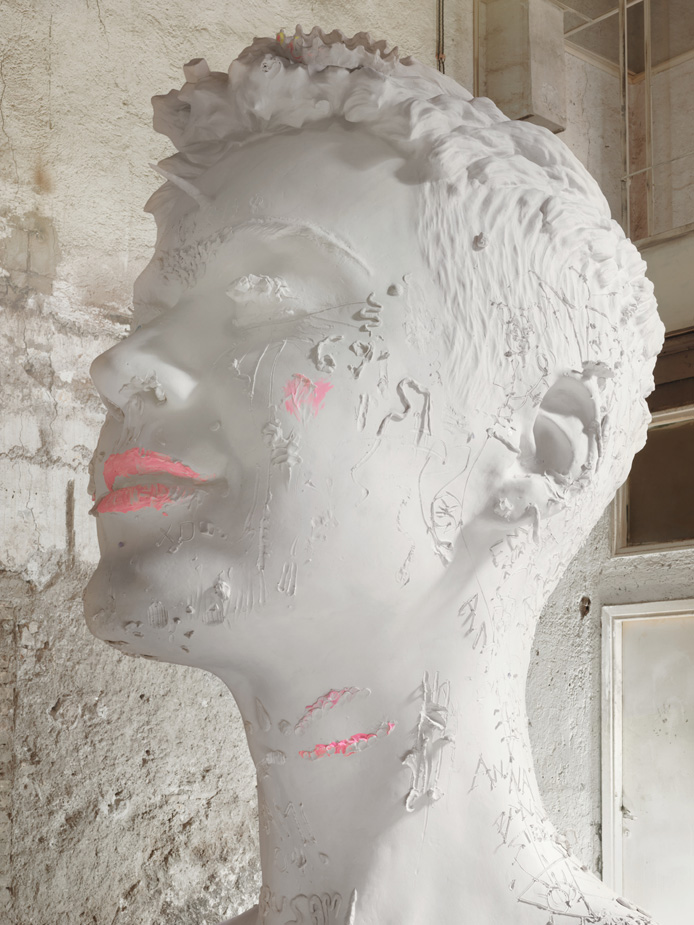 MARK HANDFORTH
ANALOG SPRING
APRIL 13 – JUNE 17, 2017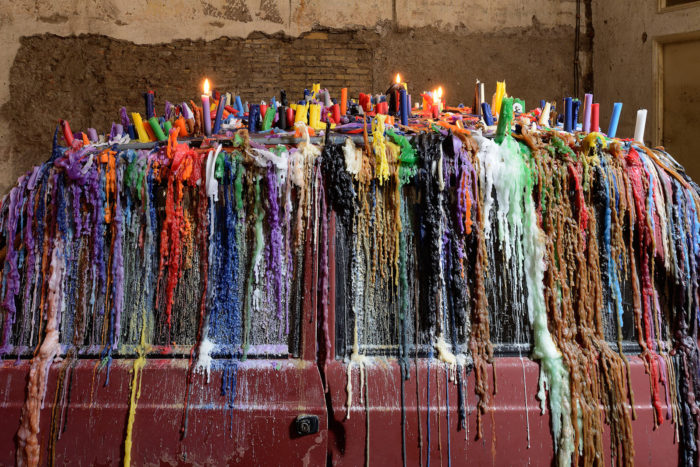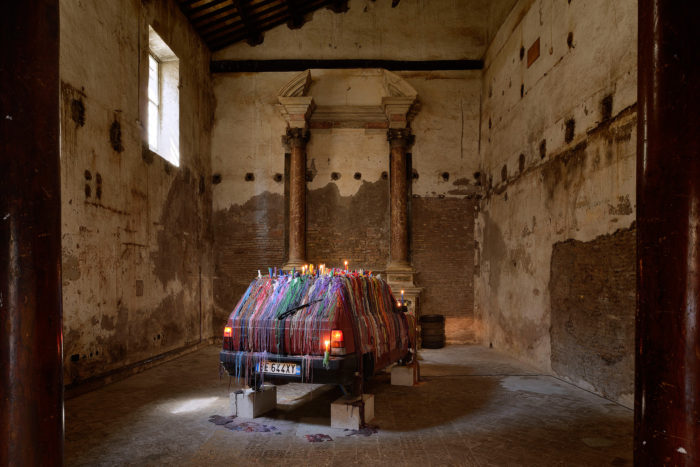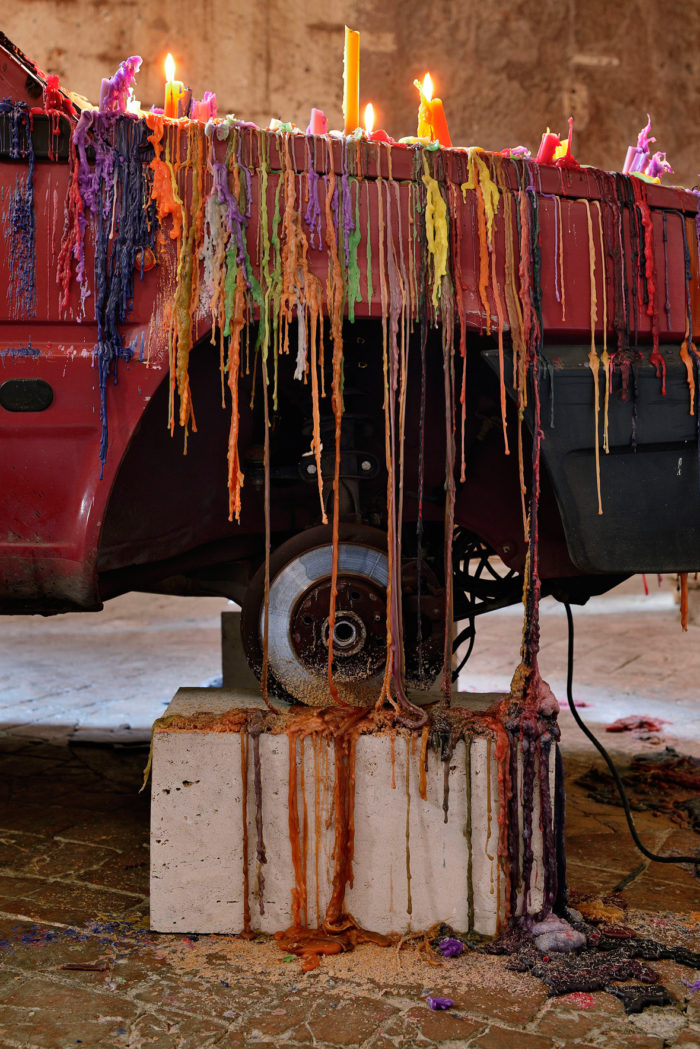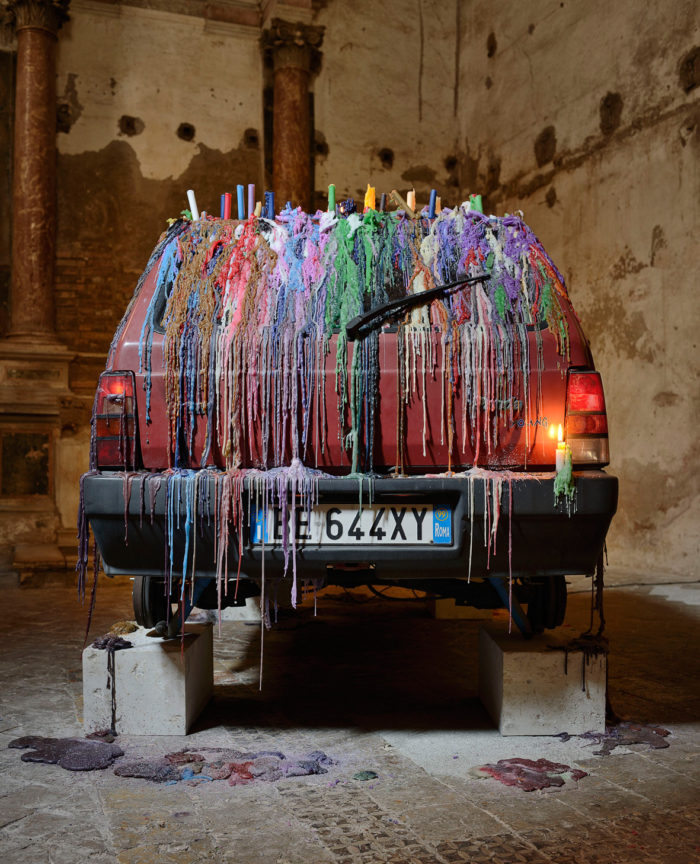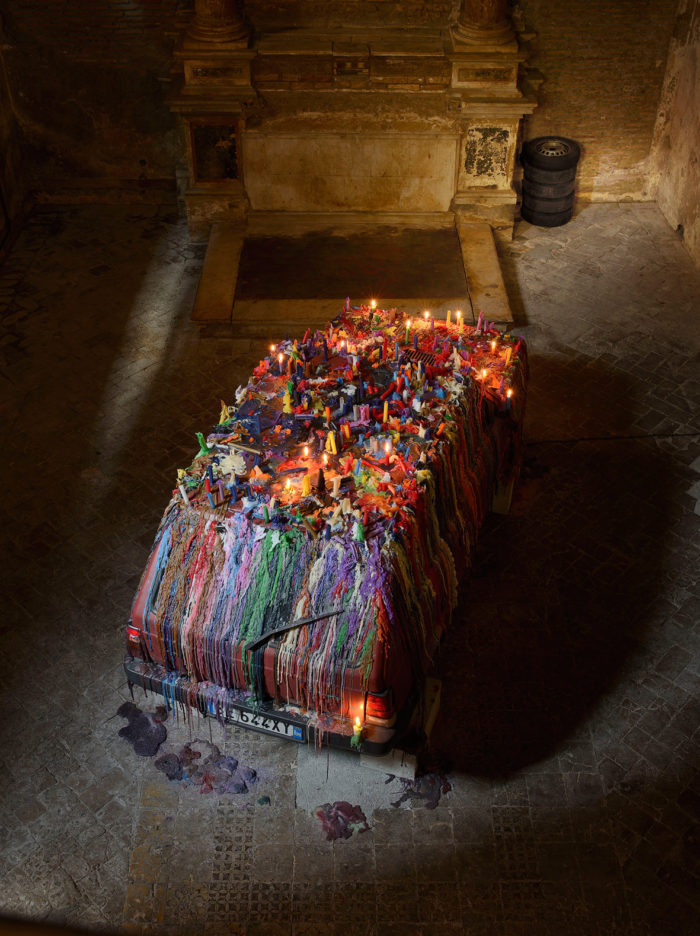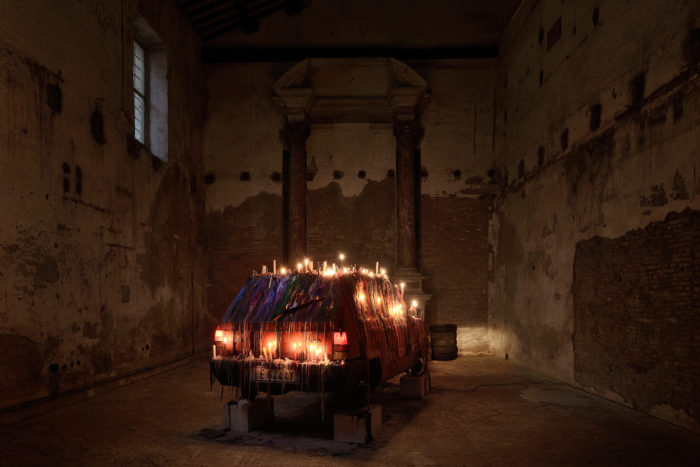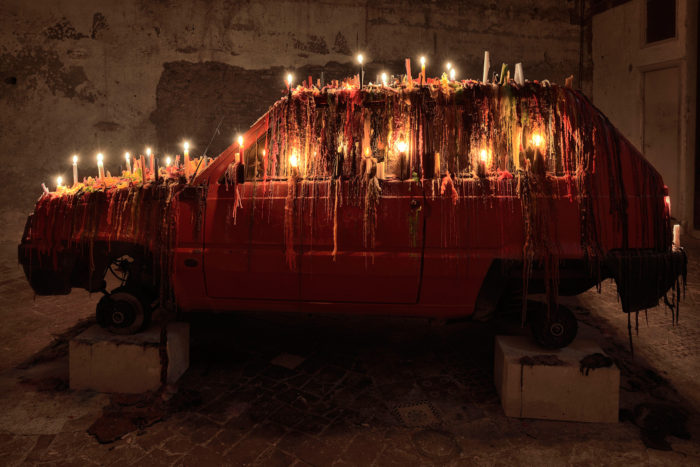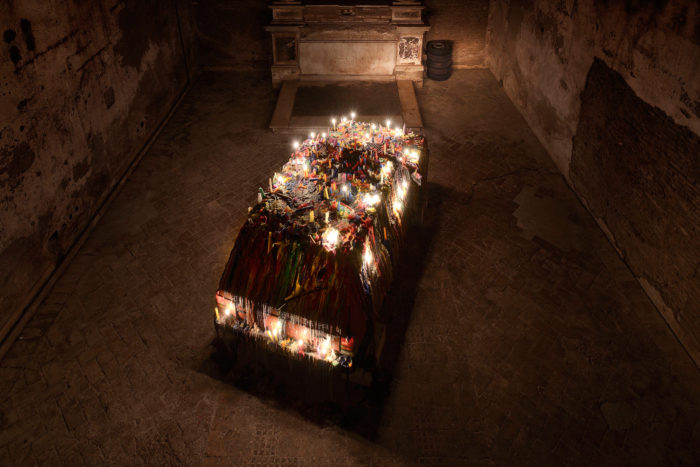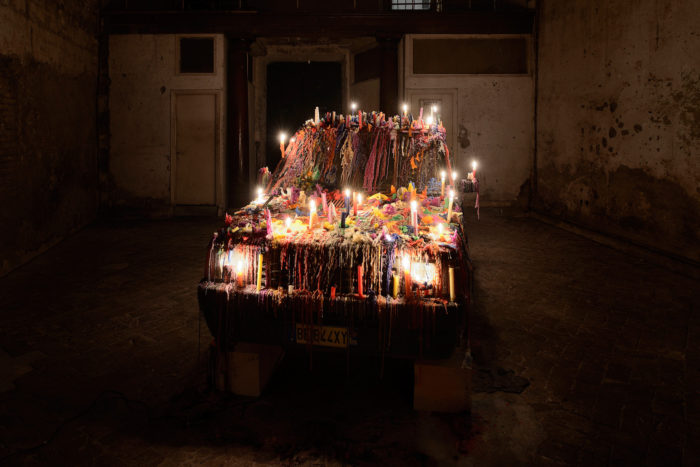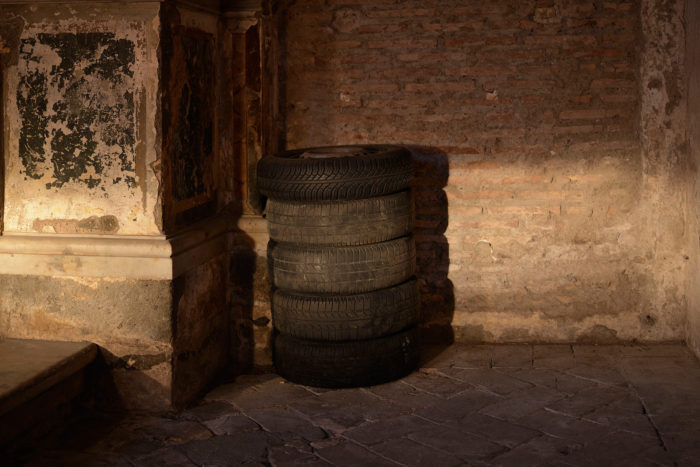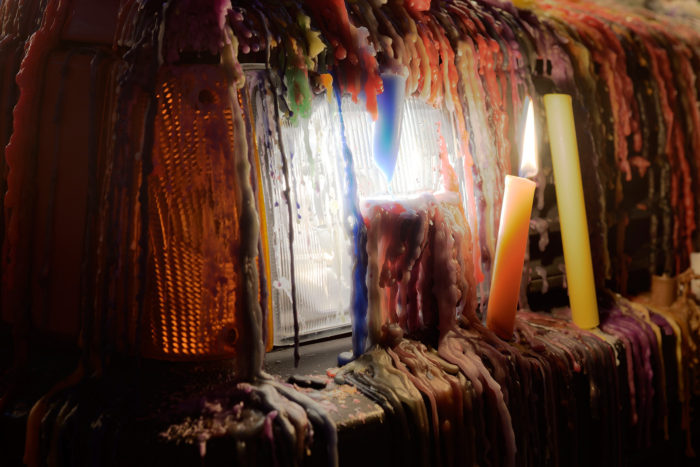 MICHEL AUDER
ROMAN VARIATIONS
FEBRUARY 18 – APRIL 8, 2017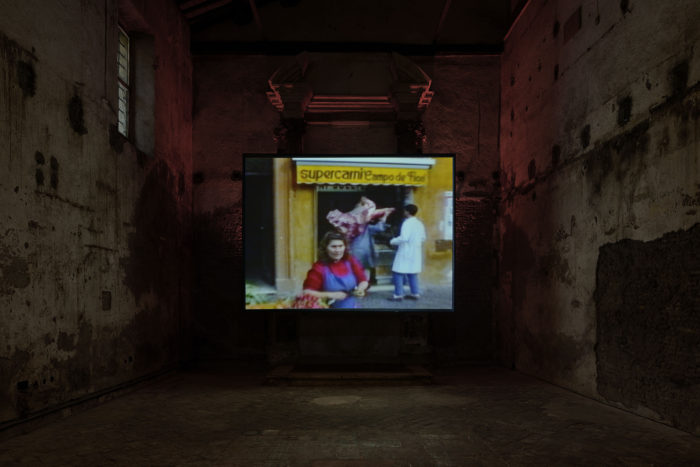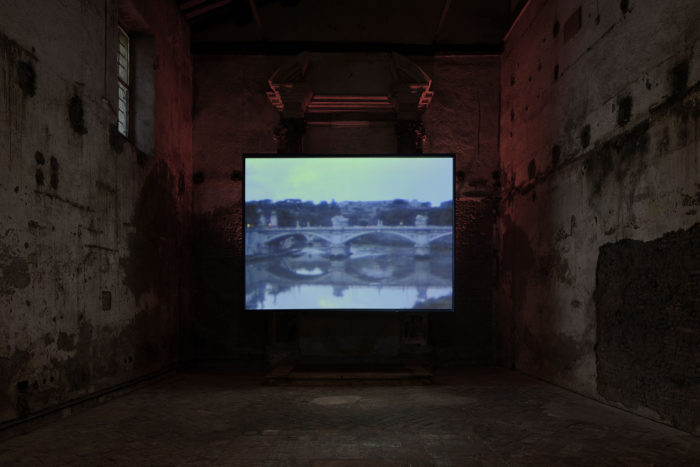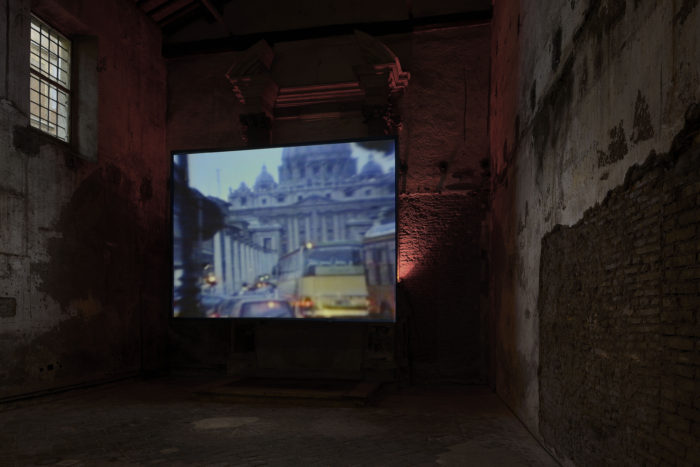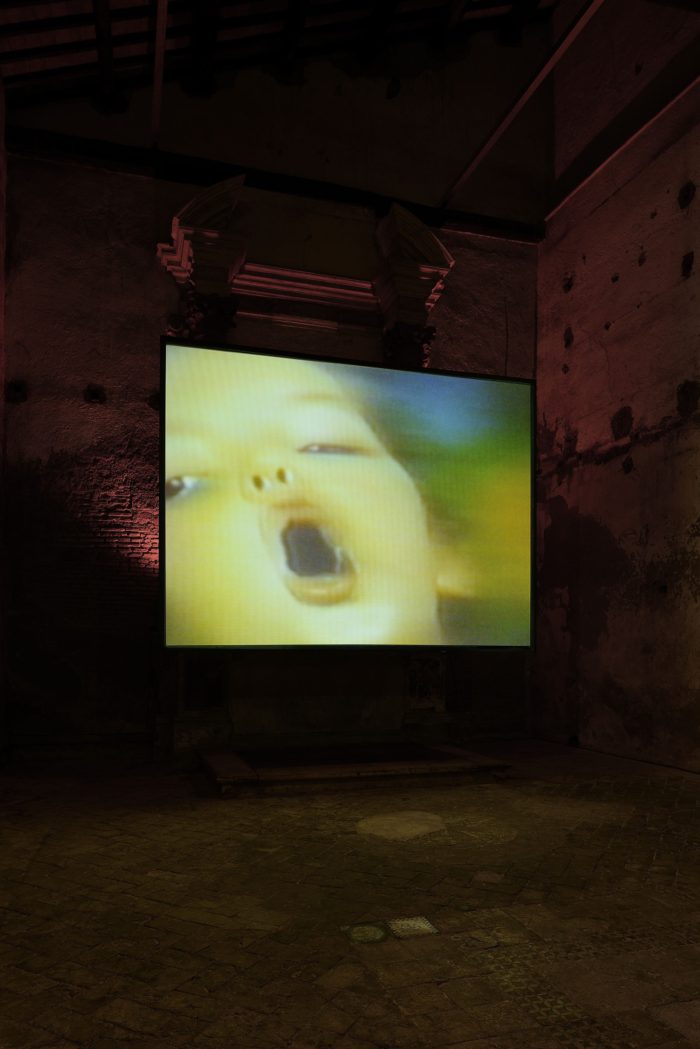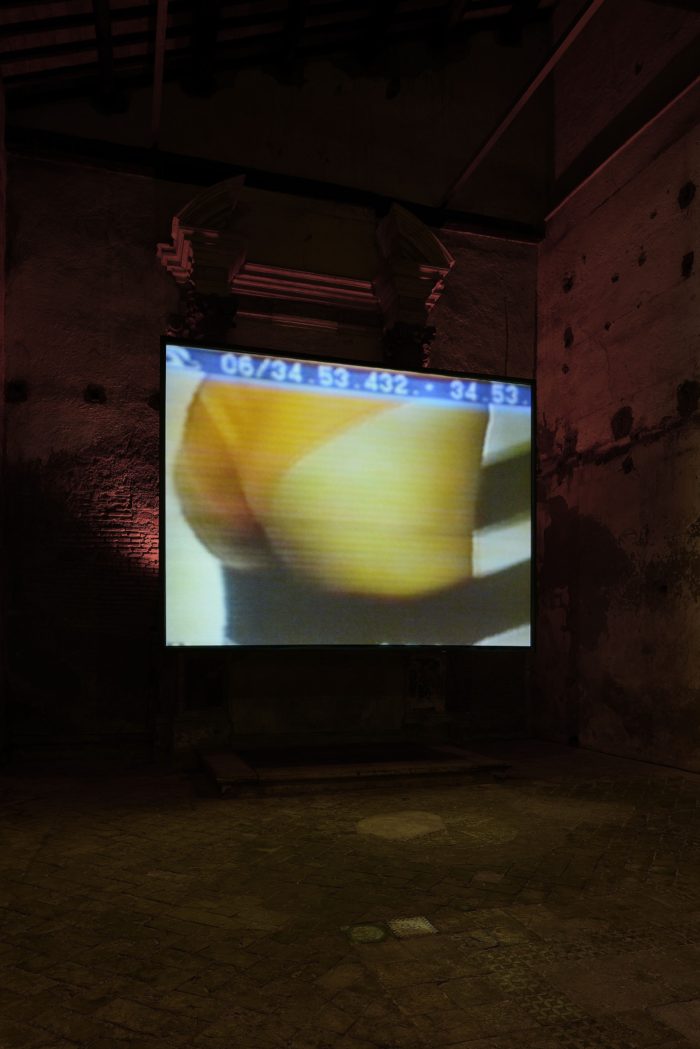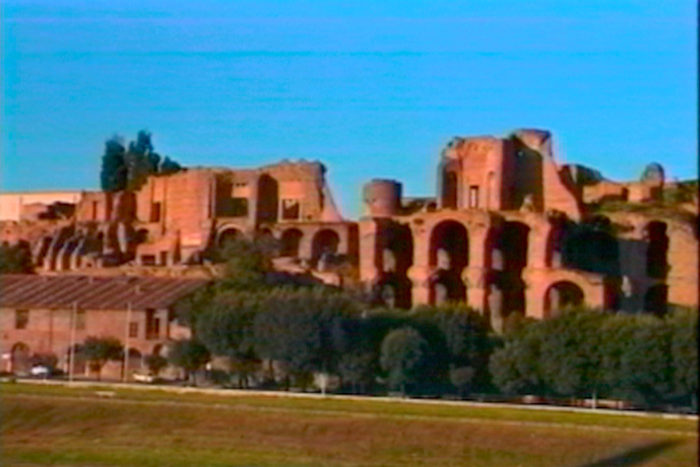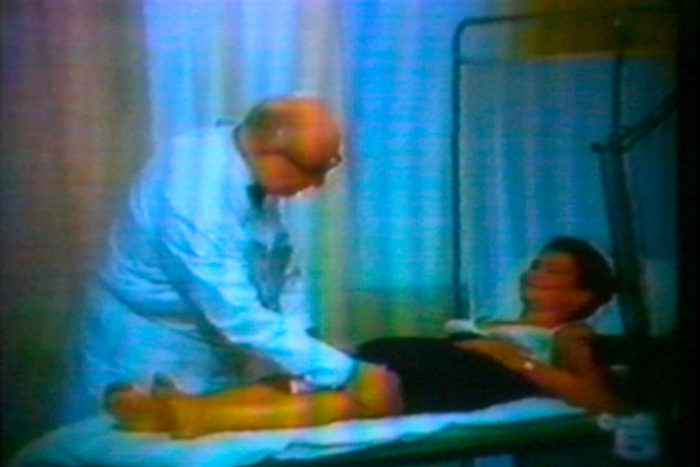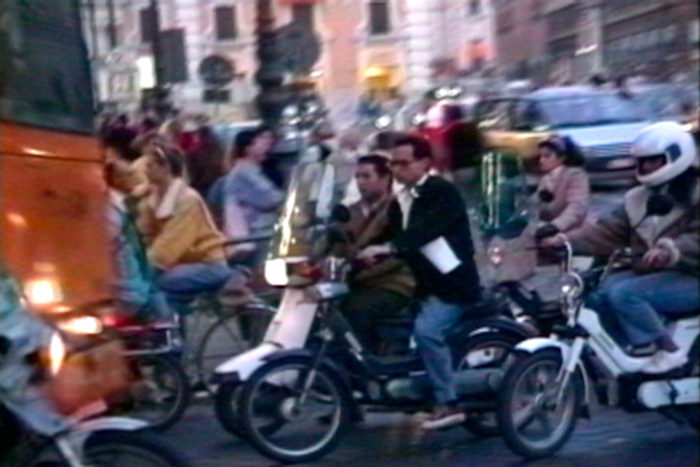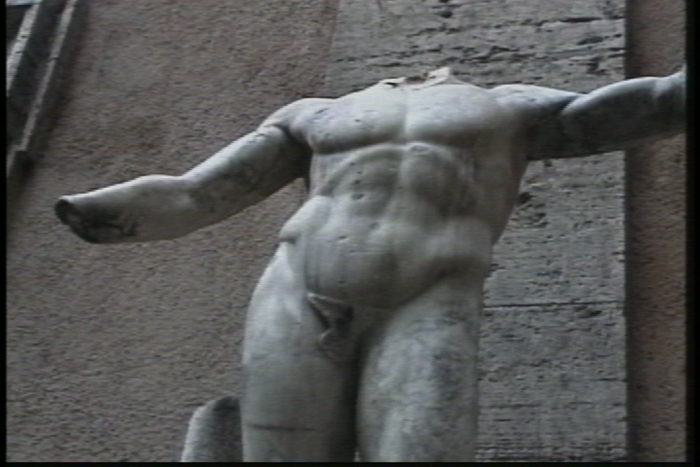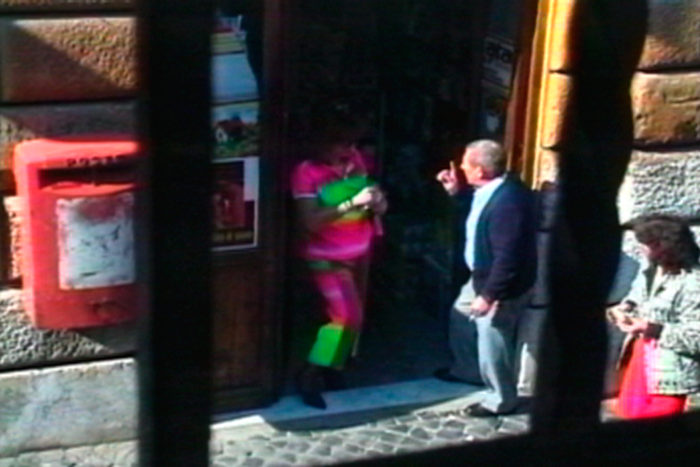 ELLA KRUGLYANSKAYA
VANITAS
DECEMBER 14, 2016 – JANUARY 28, 2017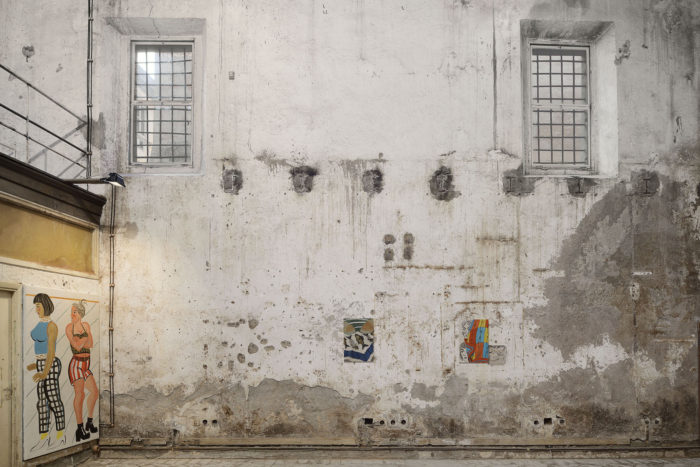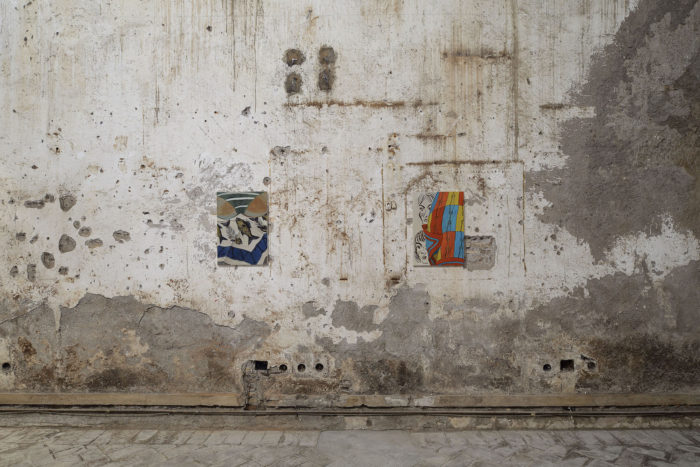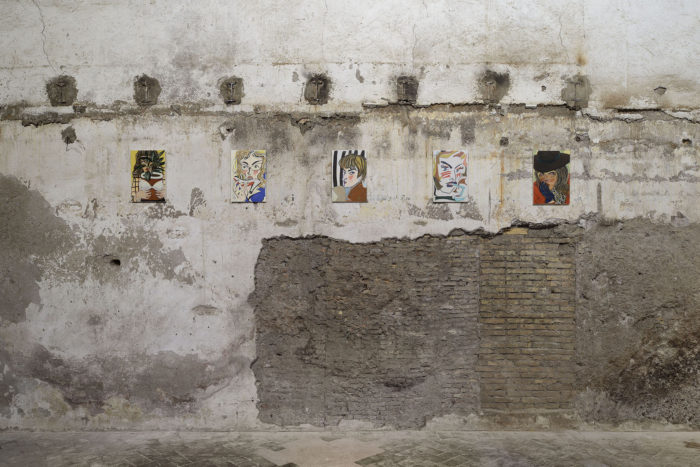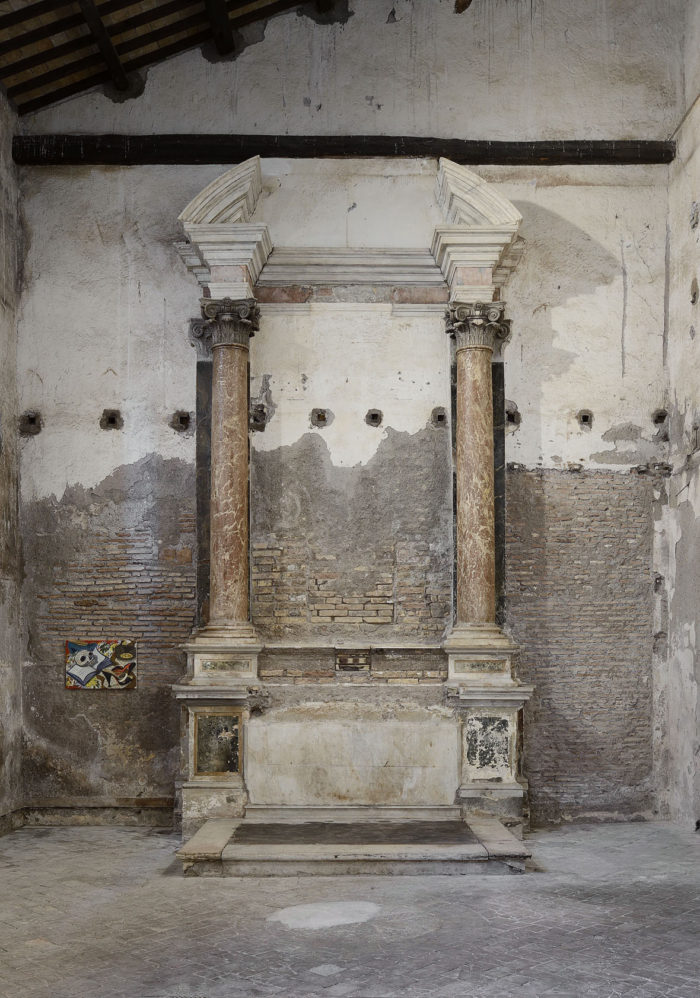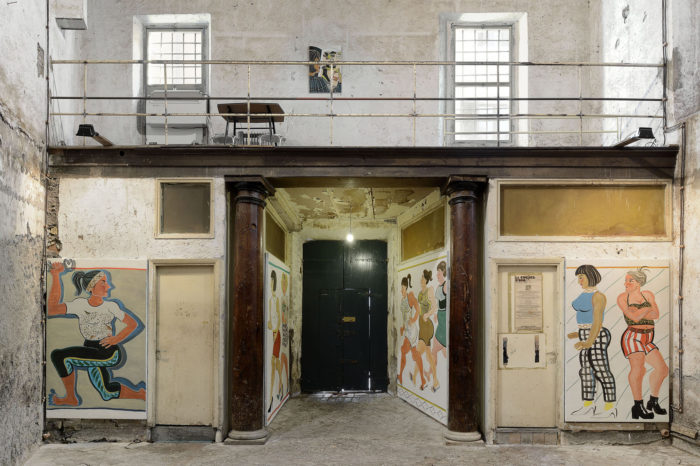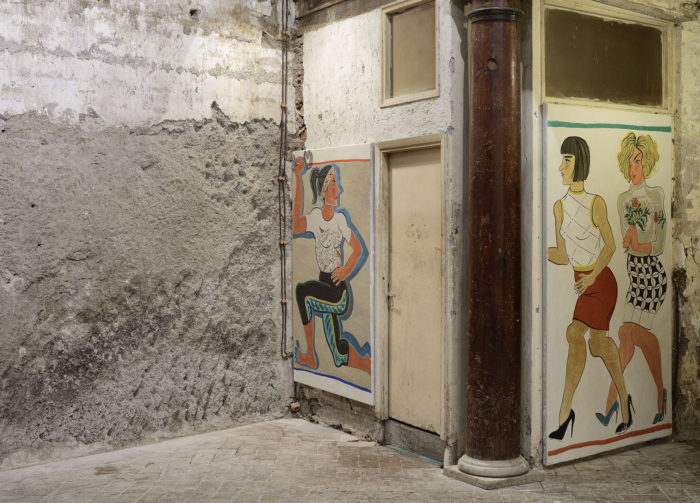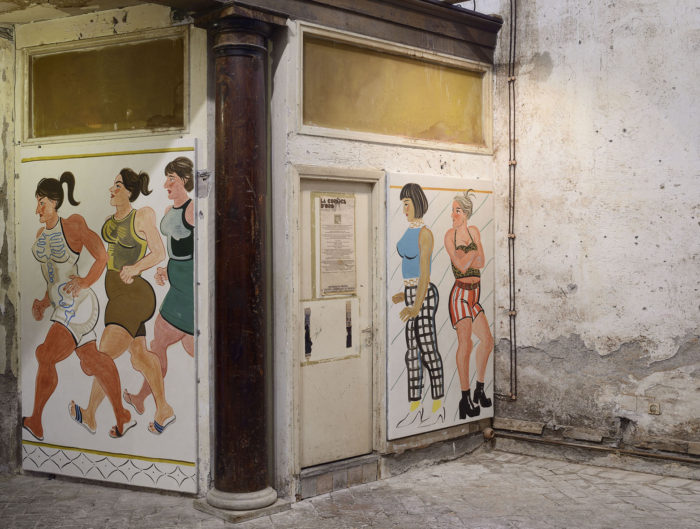 JANNIS KOUNELLIS
DODECAFONIA
SEPTEMBER 22 – NOVEMBER 26, 2016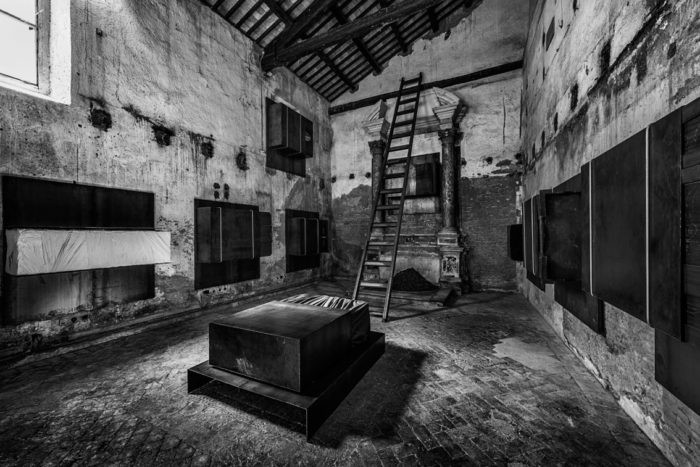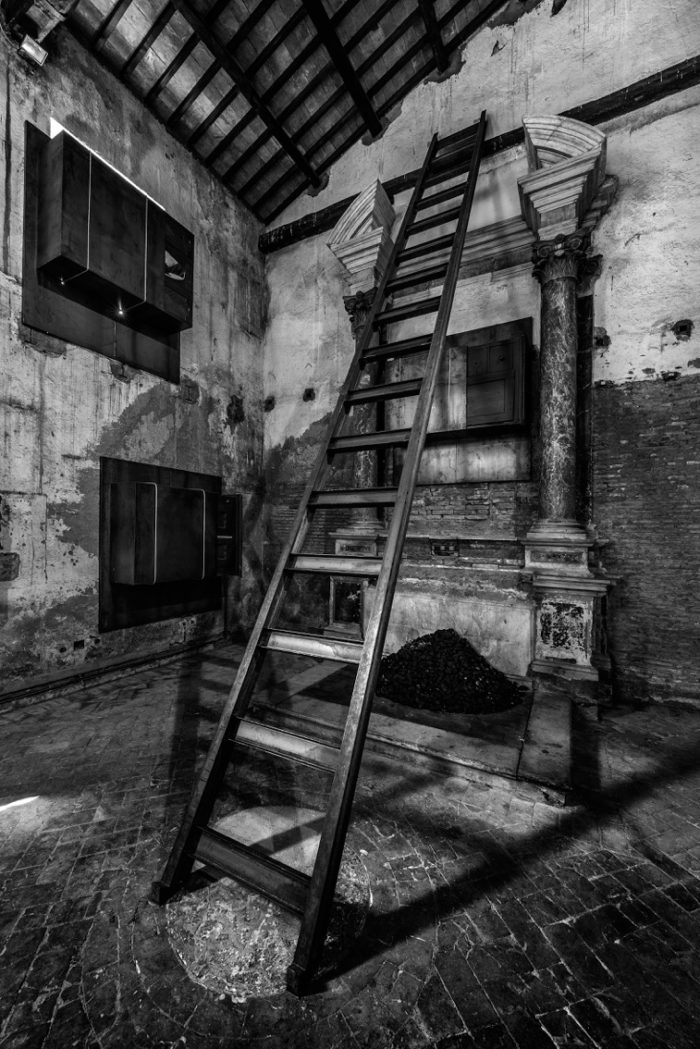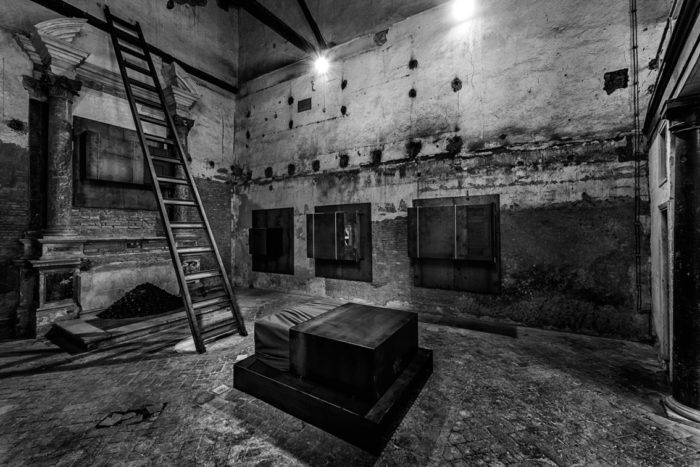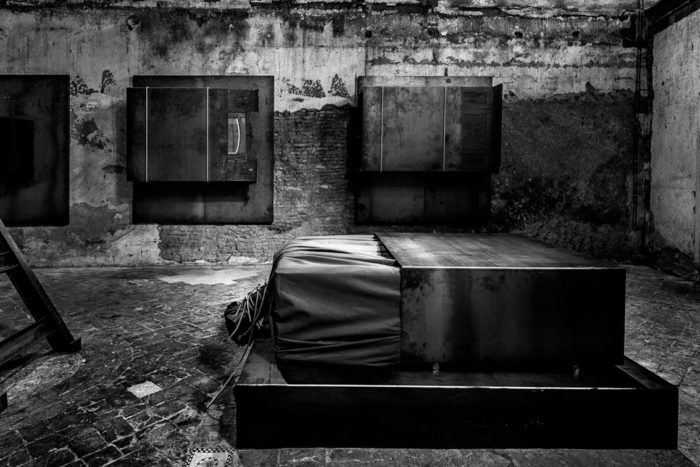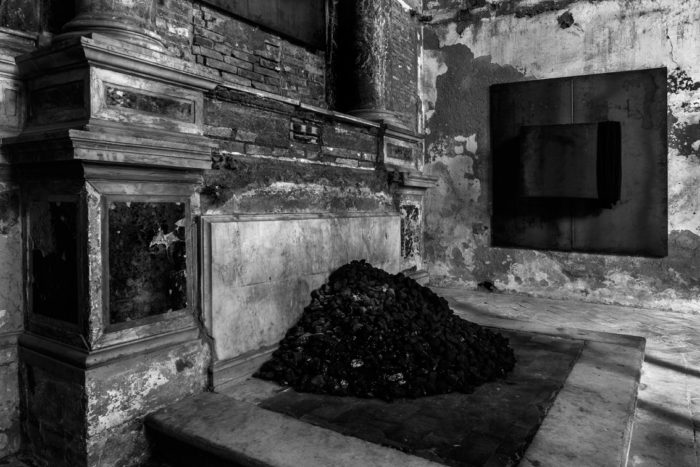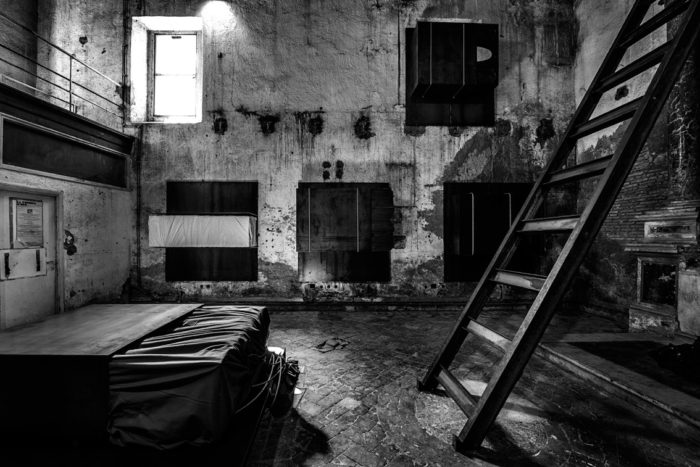 MARK LECKEY
UNIADDDUMTHS
MAY 25 – JULY 16, 2016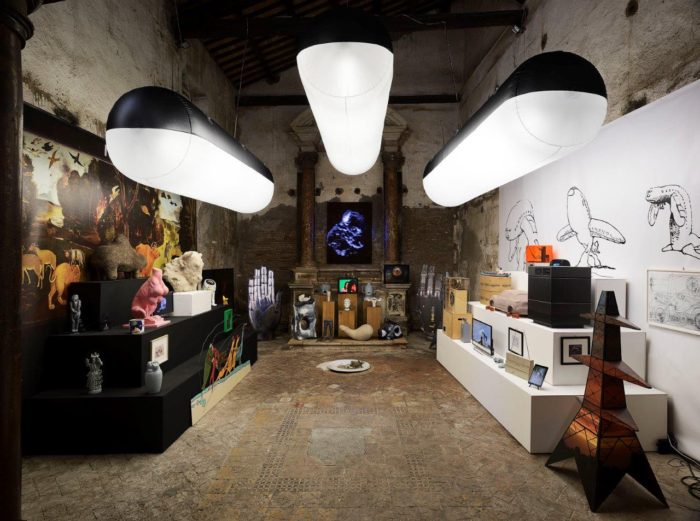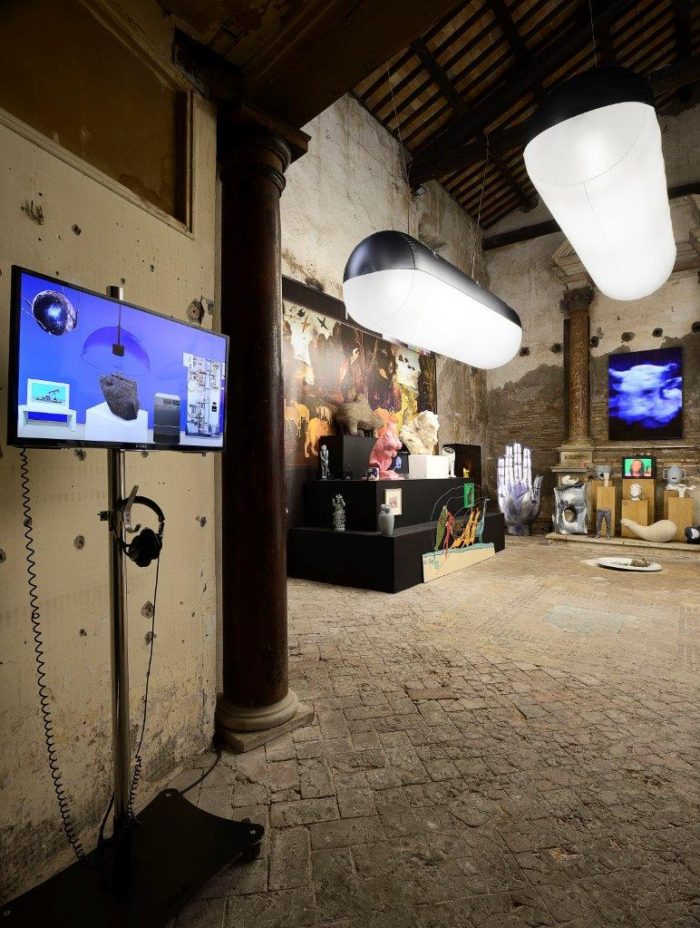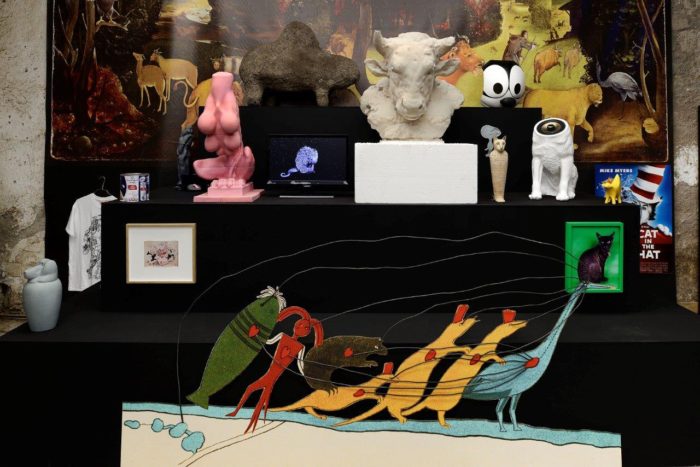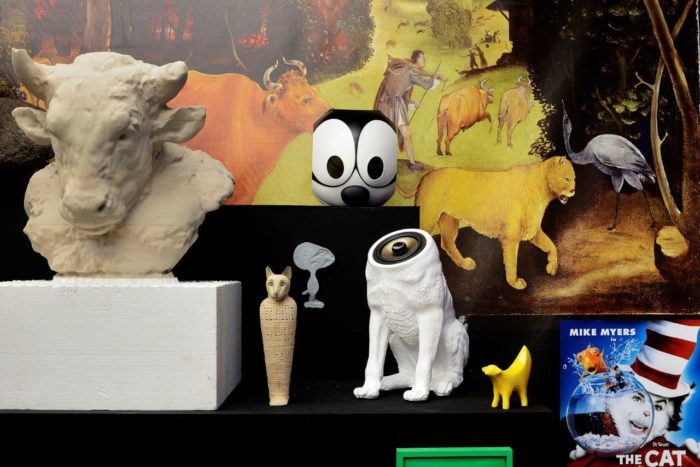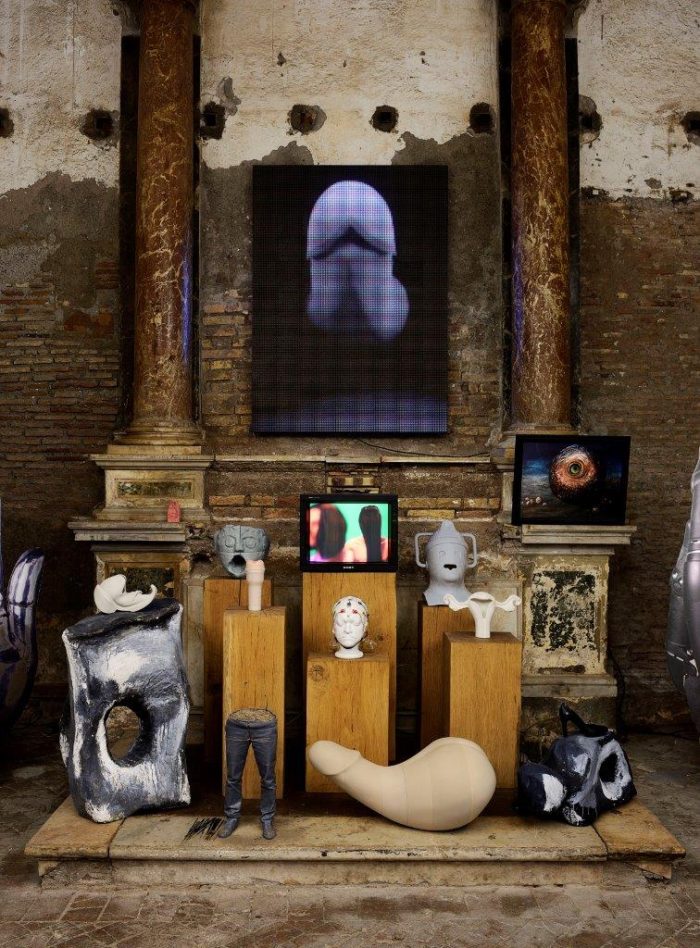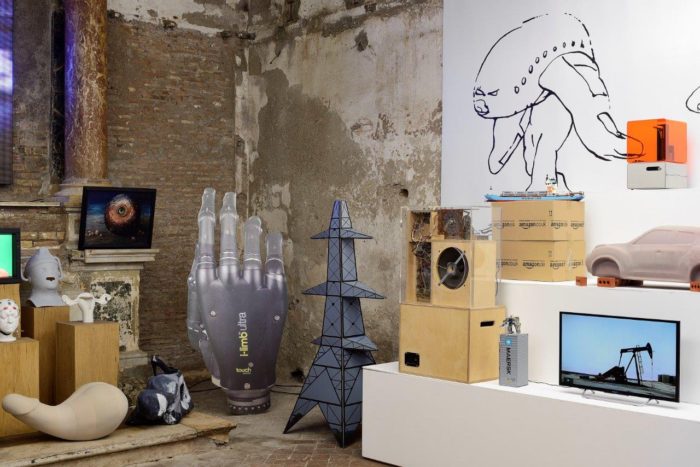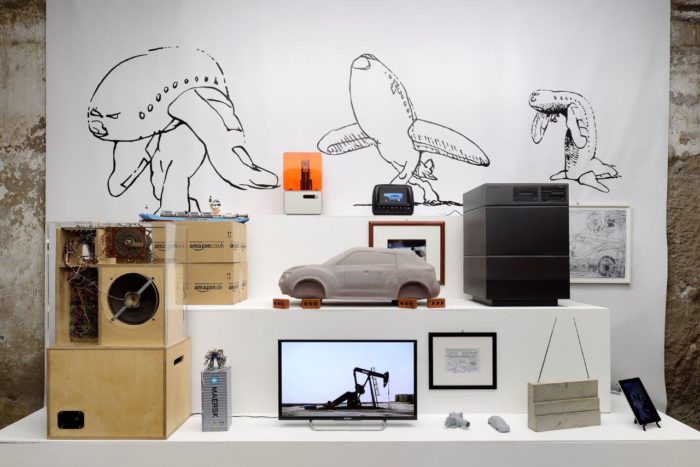 STURTEVANT
GOBER PARTIALLY BURIED SINKS
MARCH 24 – MAY 14, 2016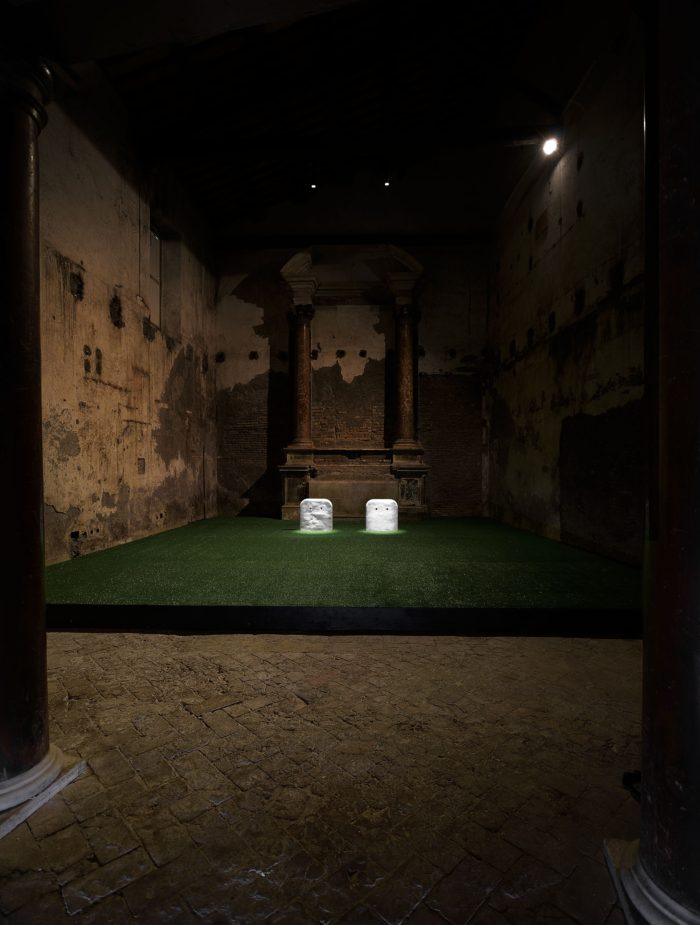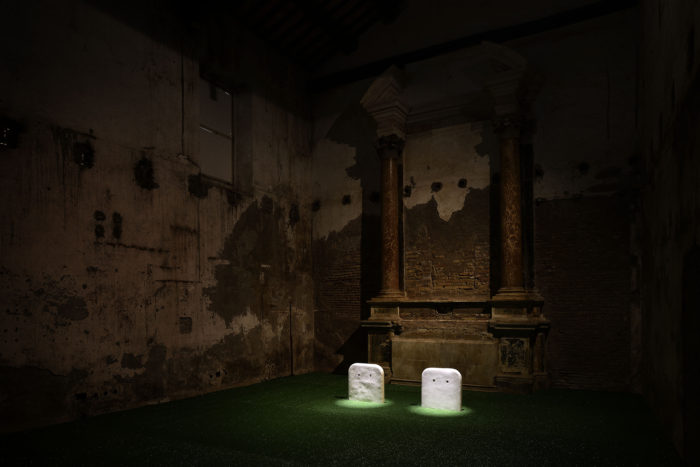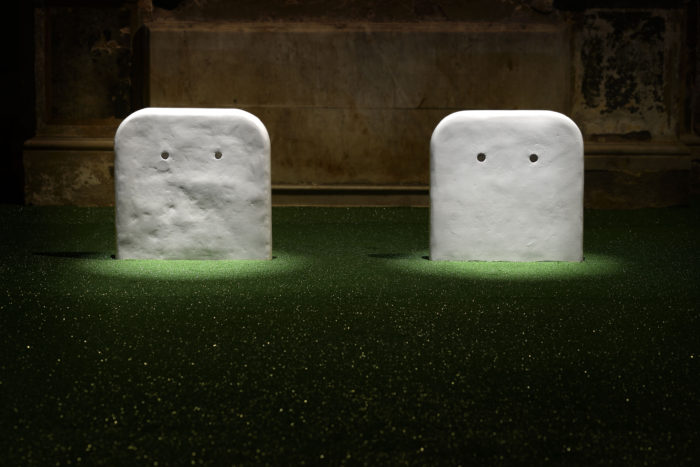 JOAN JONAS
AFTER MIRAGE
FEBRUARY 17 – MARCH 19, 2017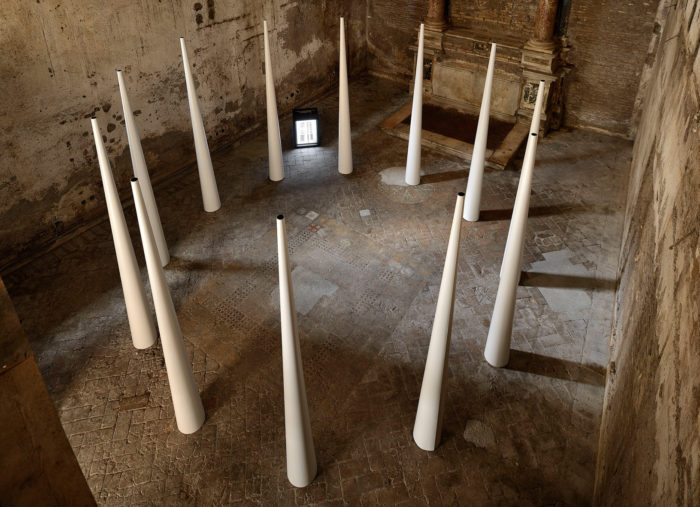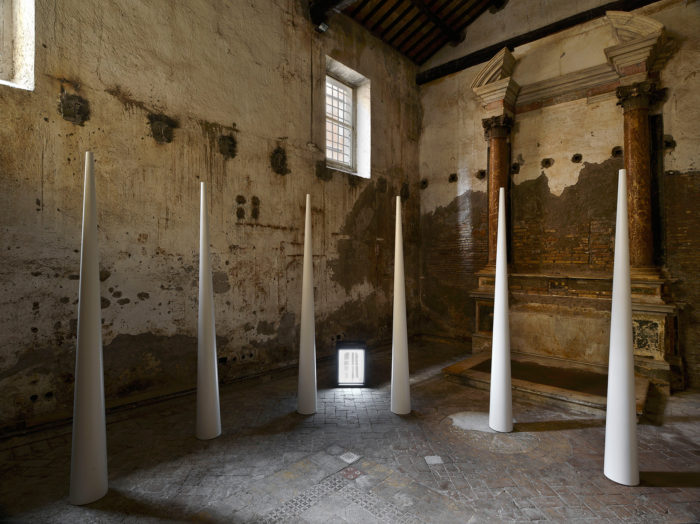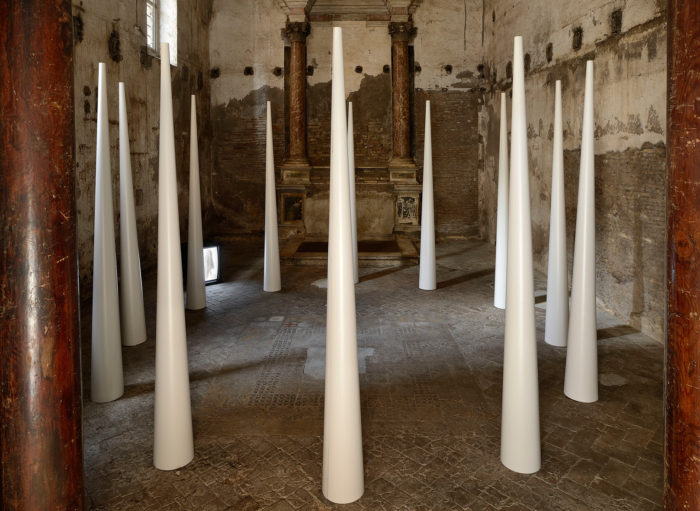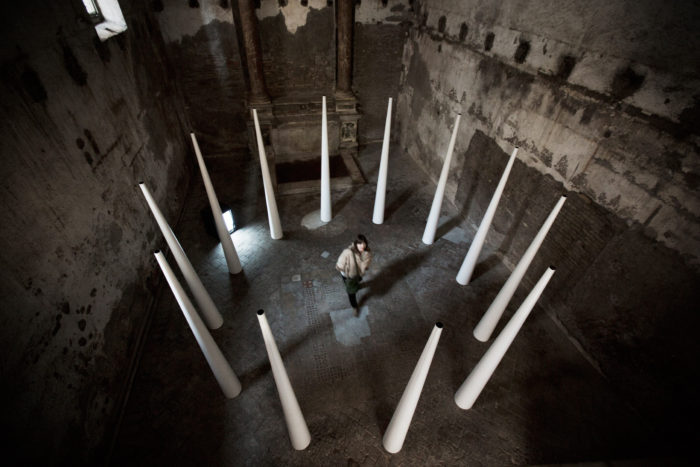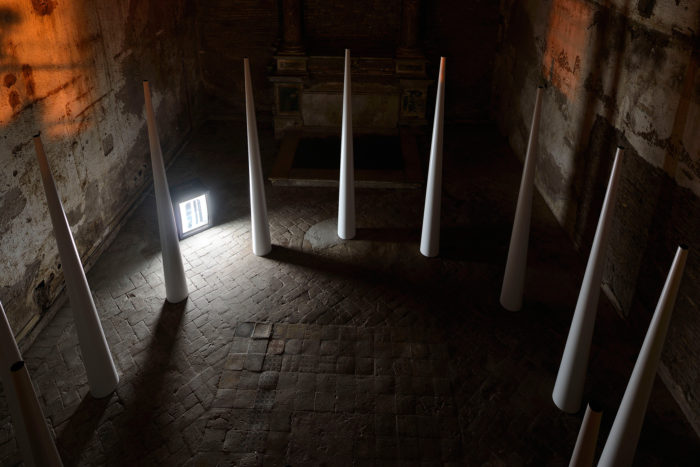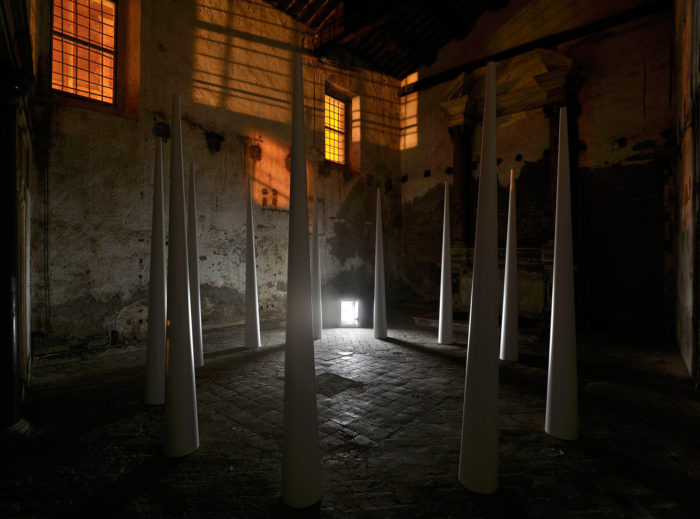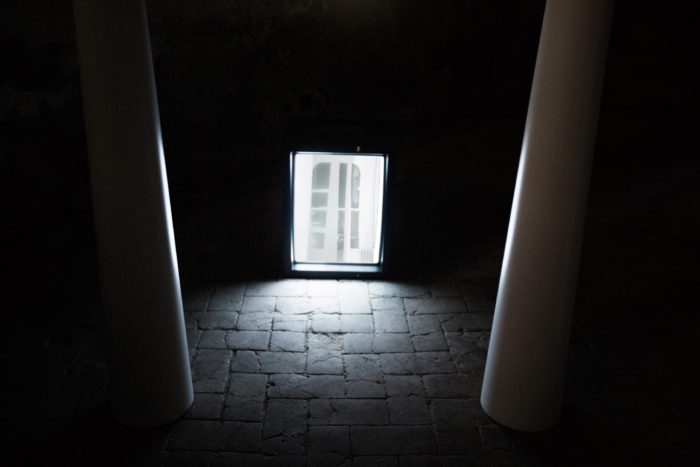 JOS DE GRUYTER & HARALD THYS
I PICCOLI PUPAZZI SPORCHI DI PRUPPÀ
NOVEMBER 21, 2015 – FEBRUARY 6, 2016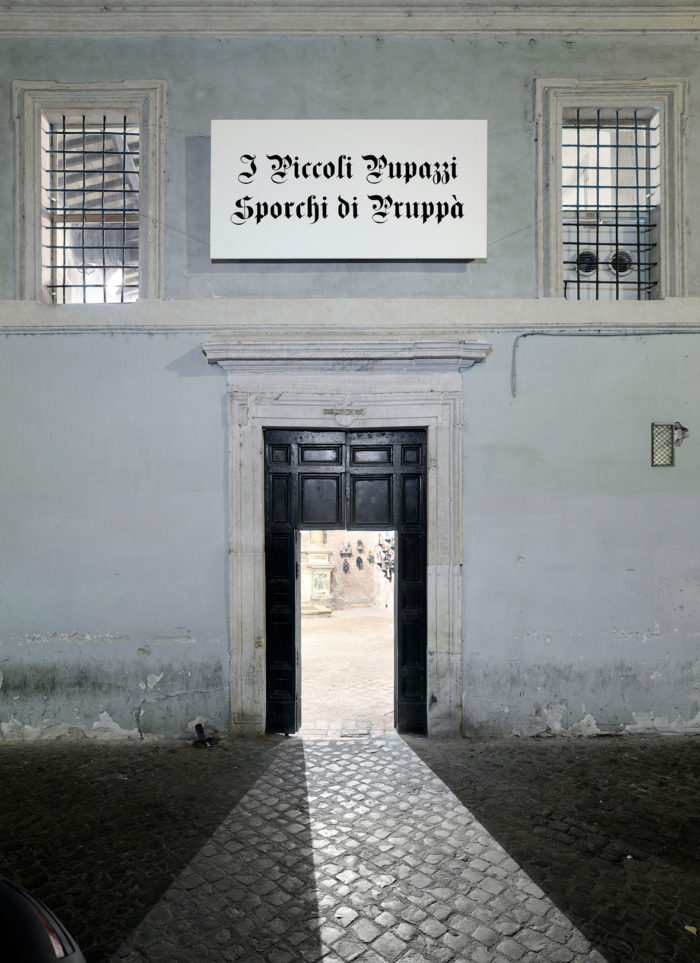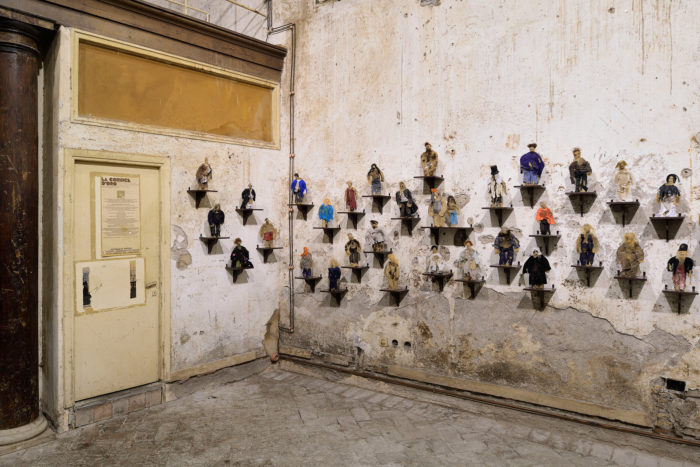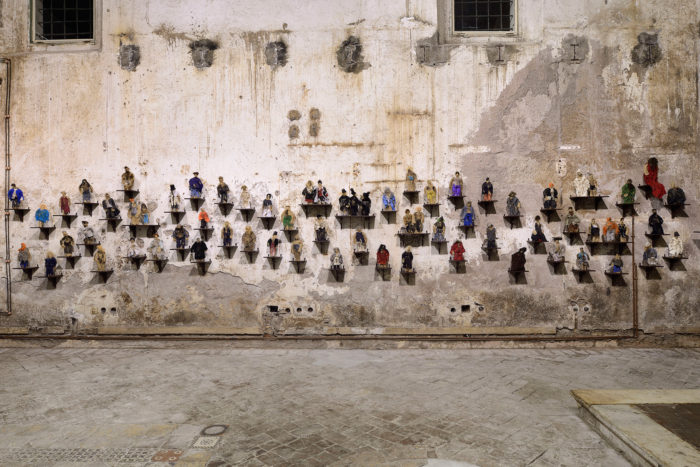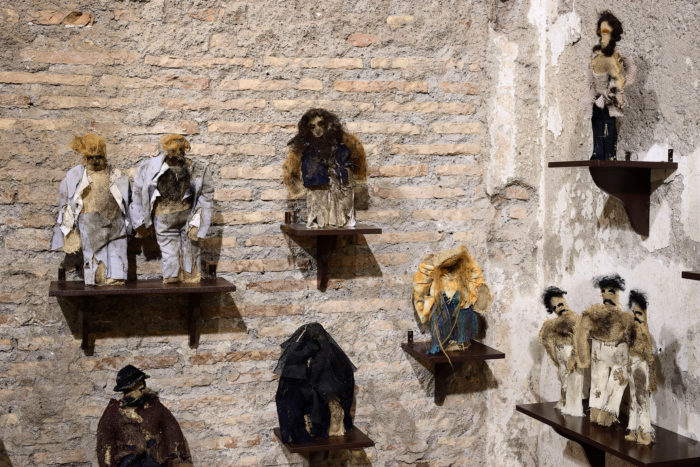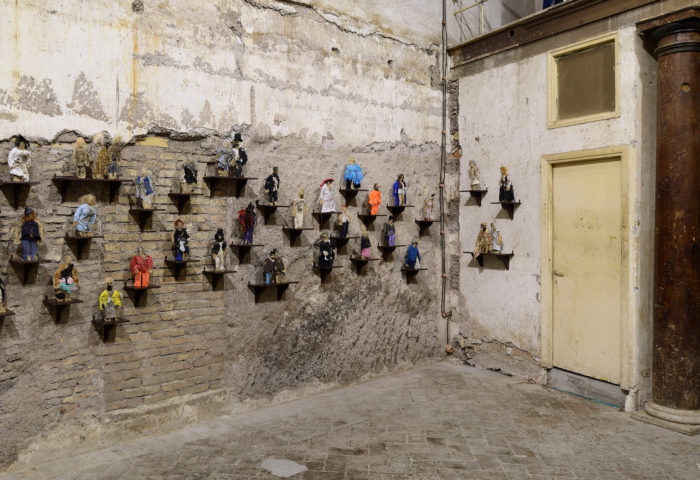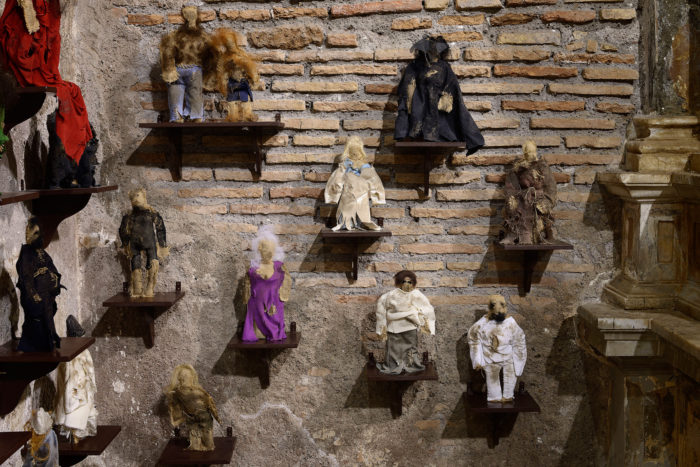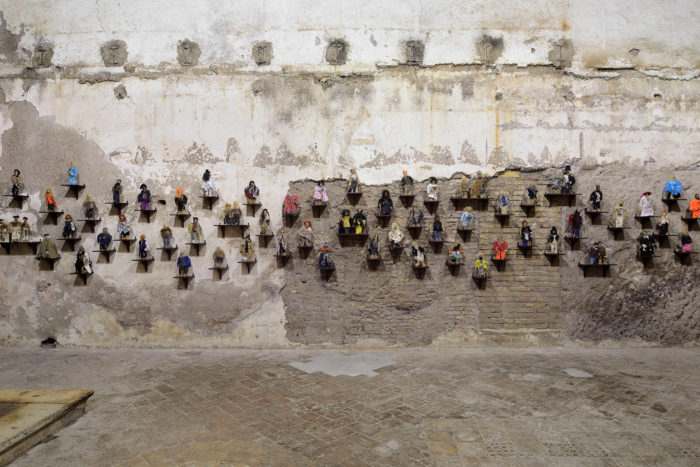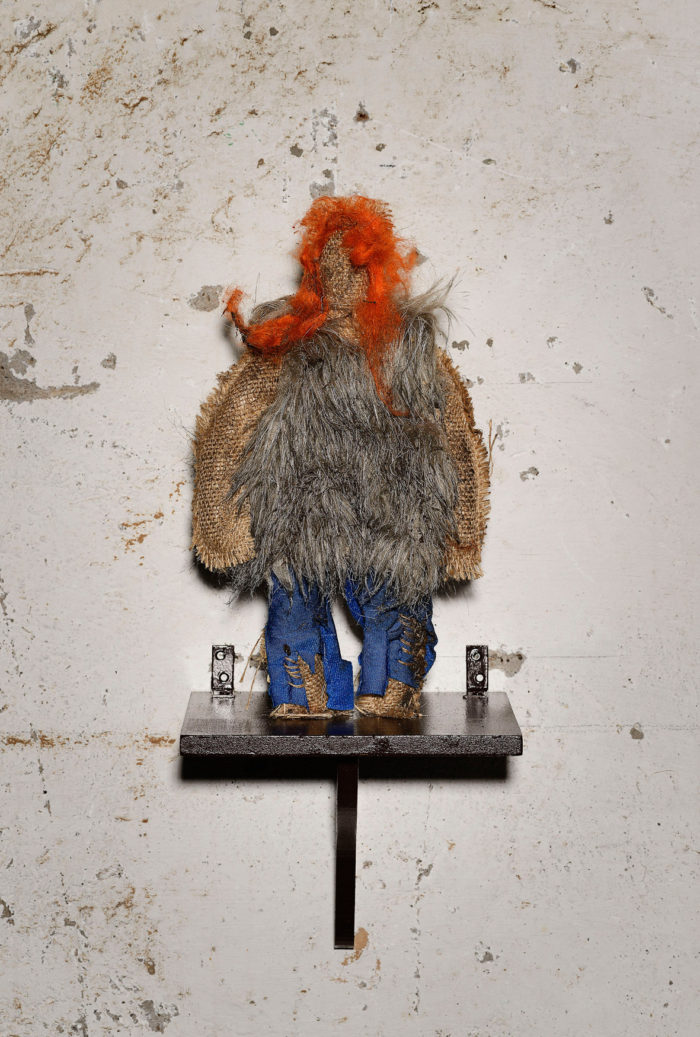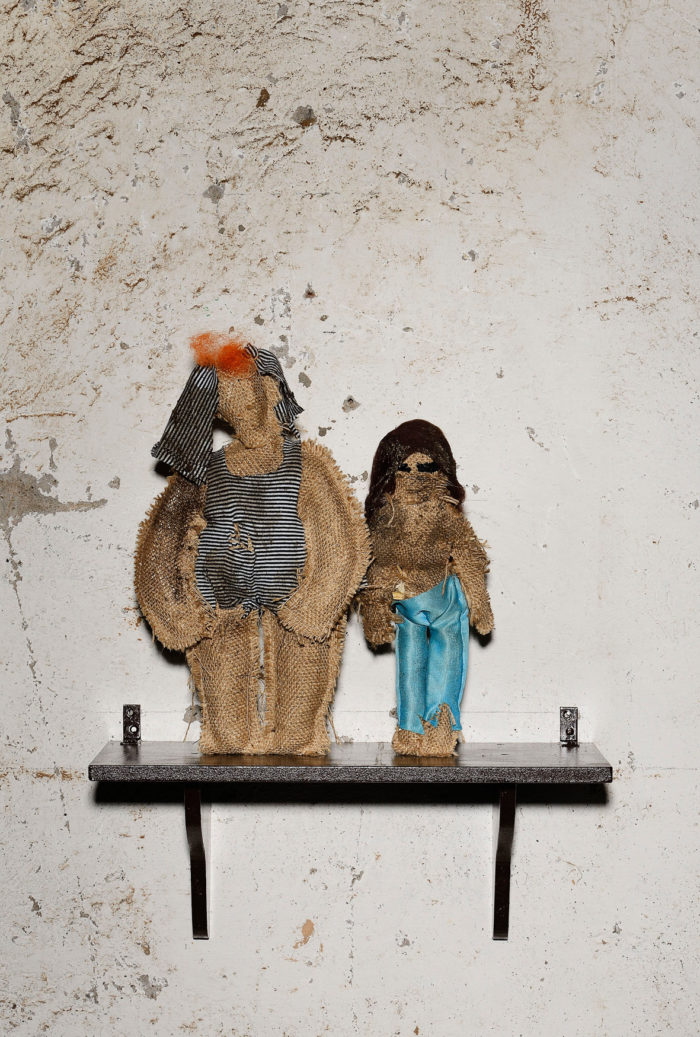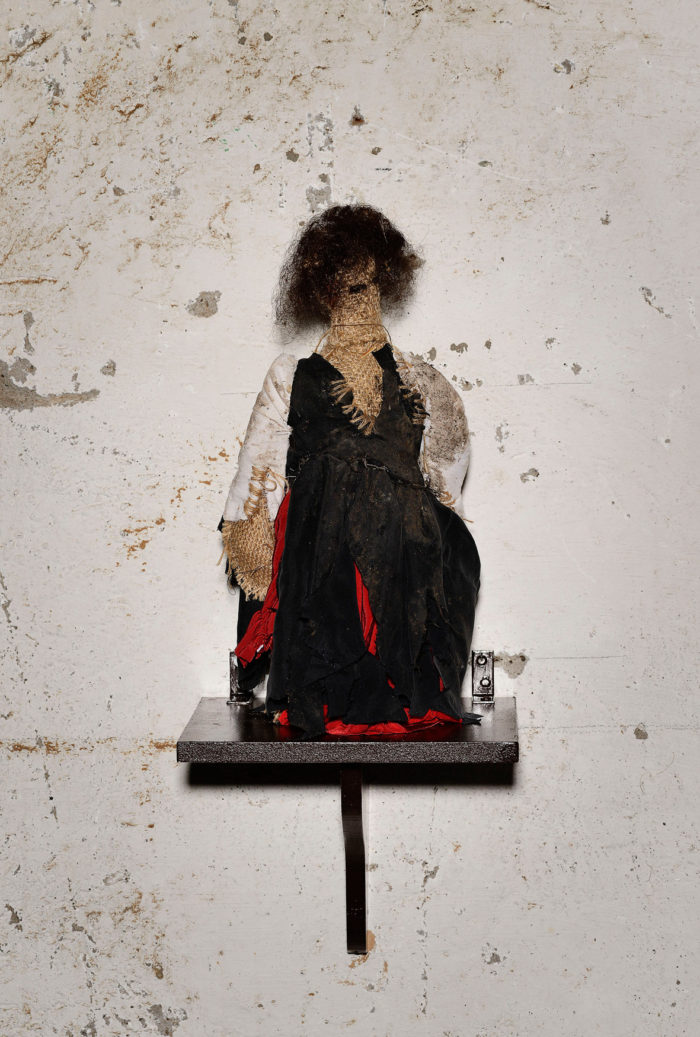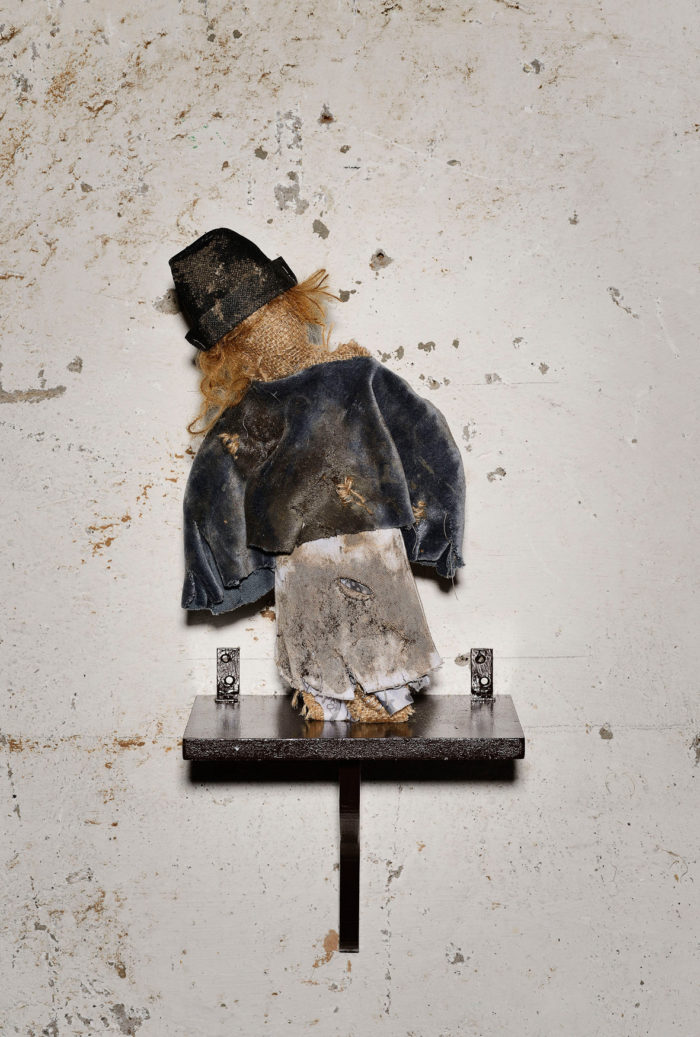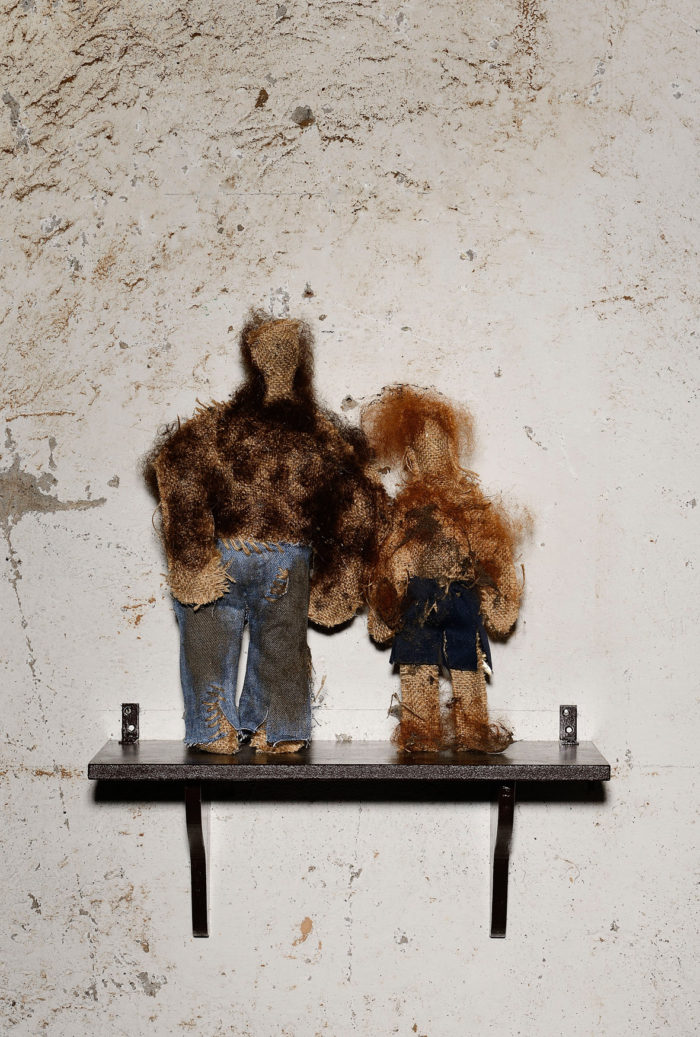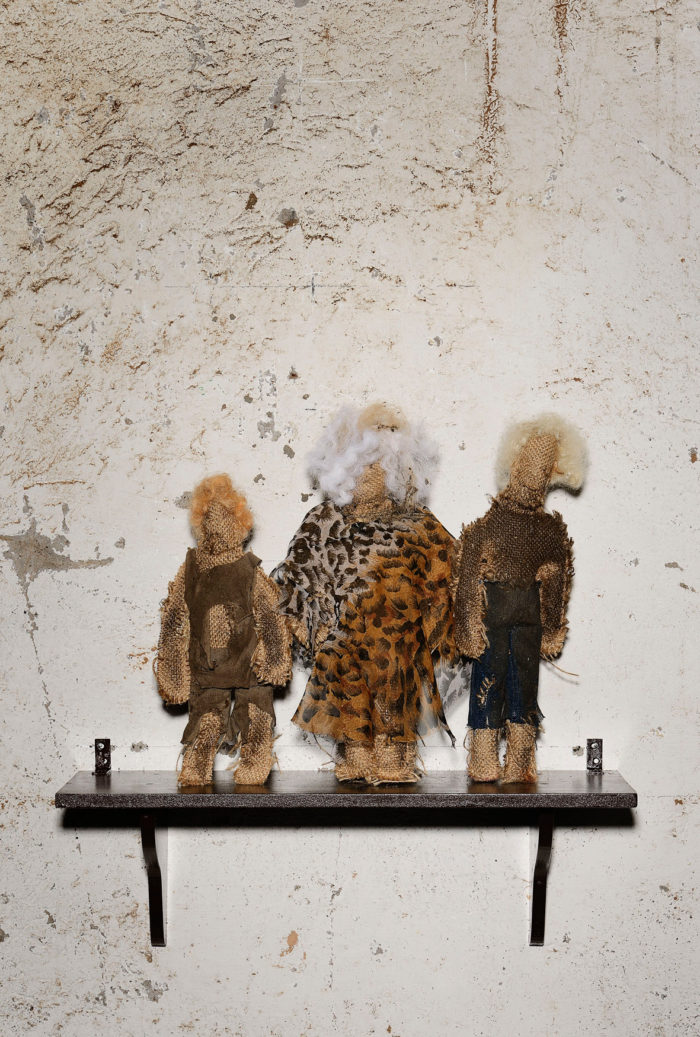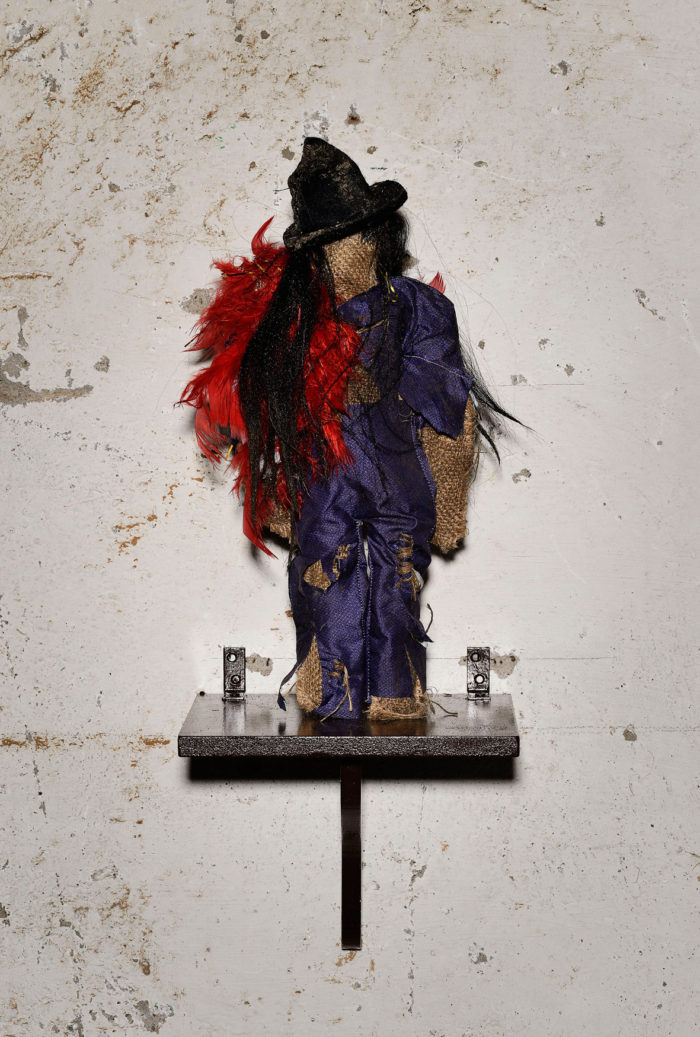 URI ARAN
MULTICOLORED BLUE
SEPTEMBER 18 – NOVEMBER 7, 2015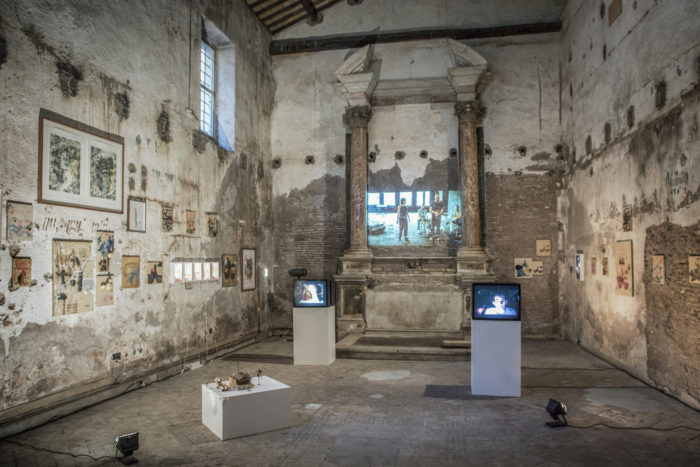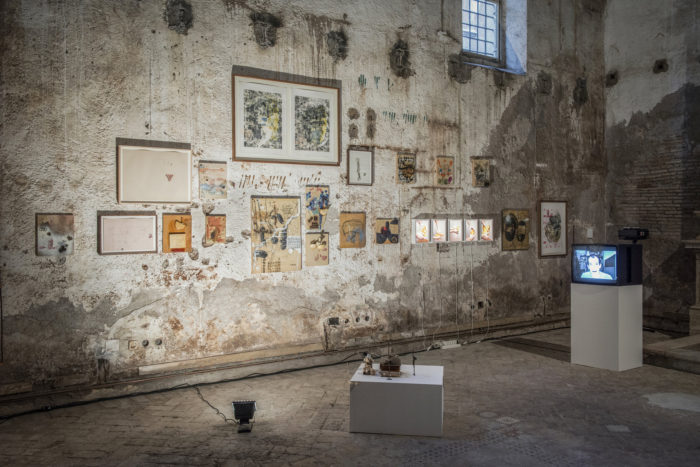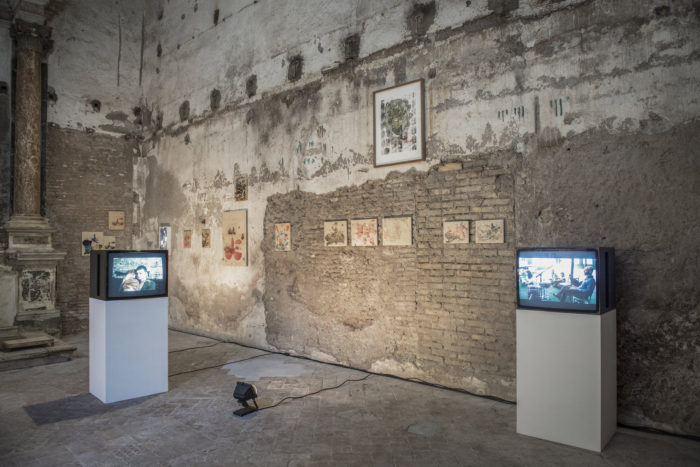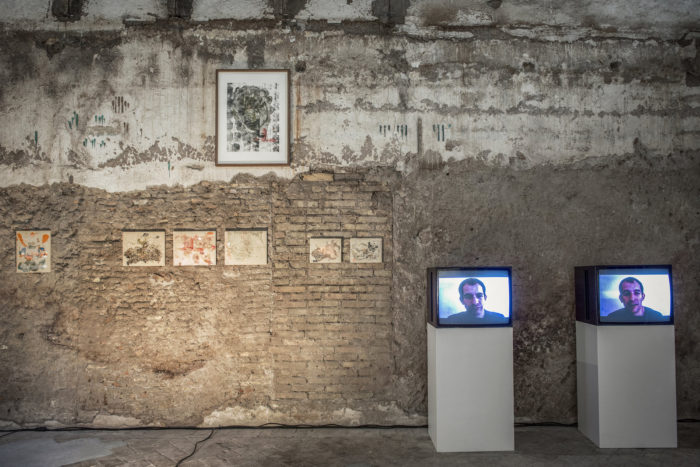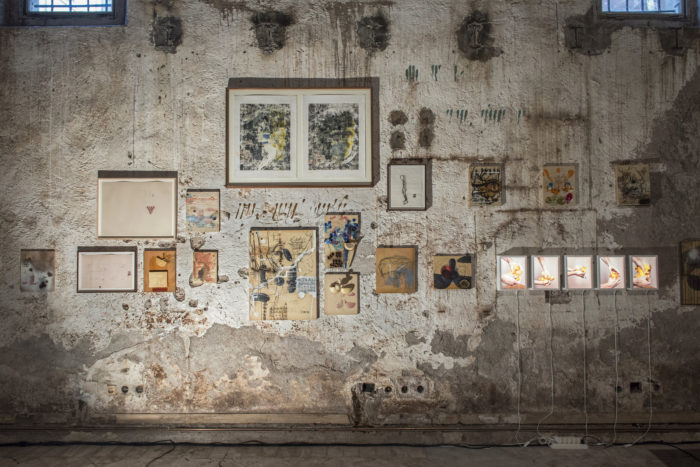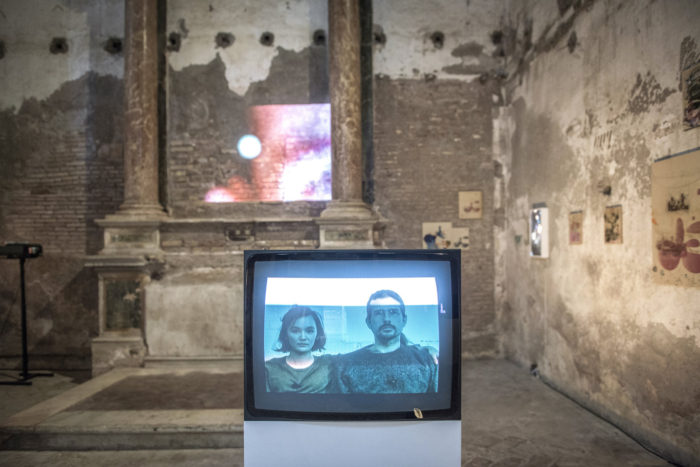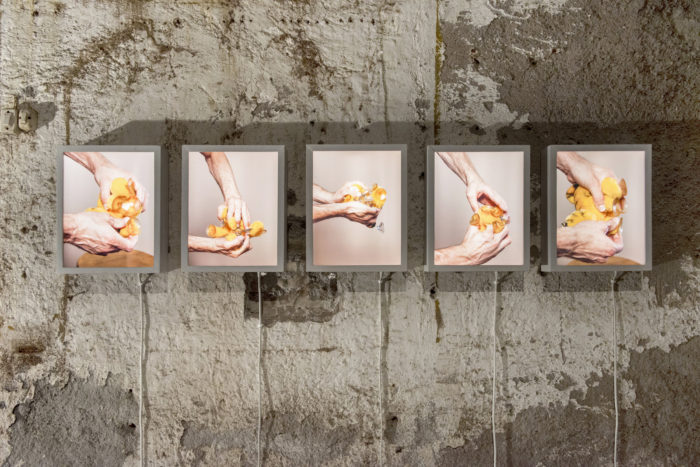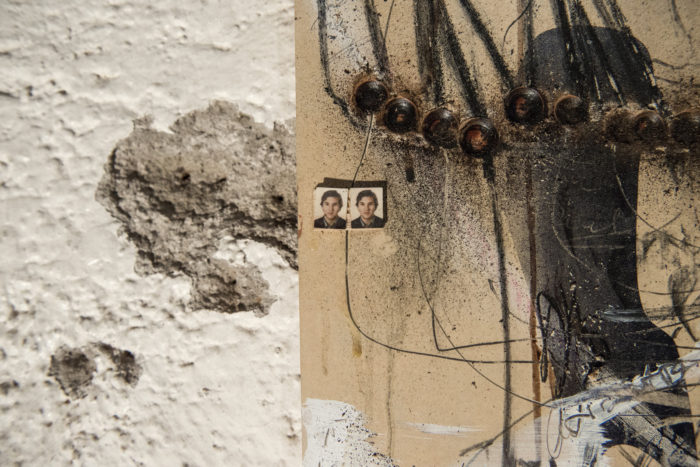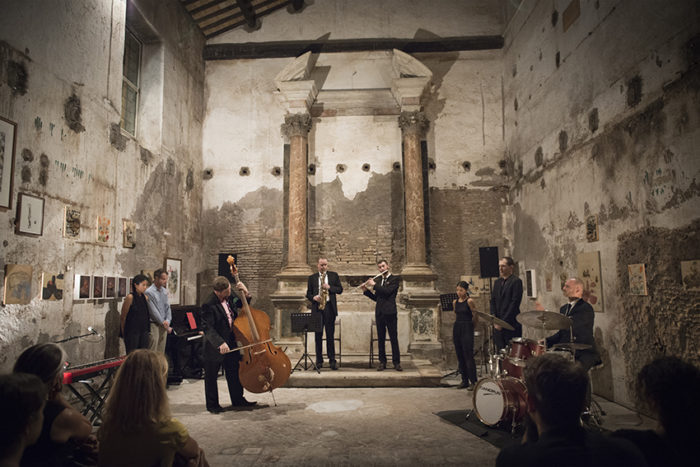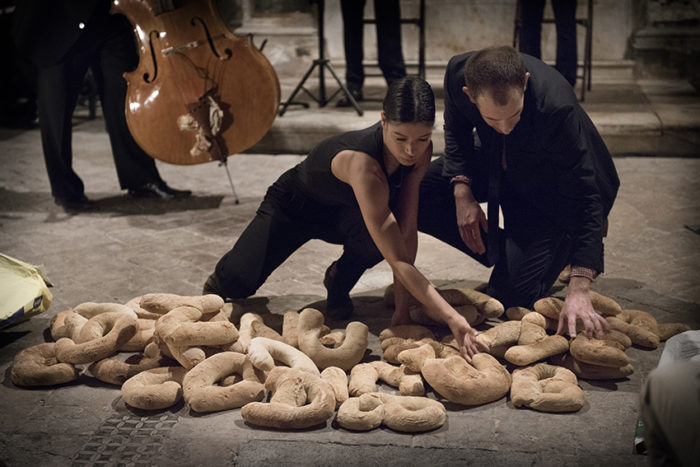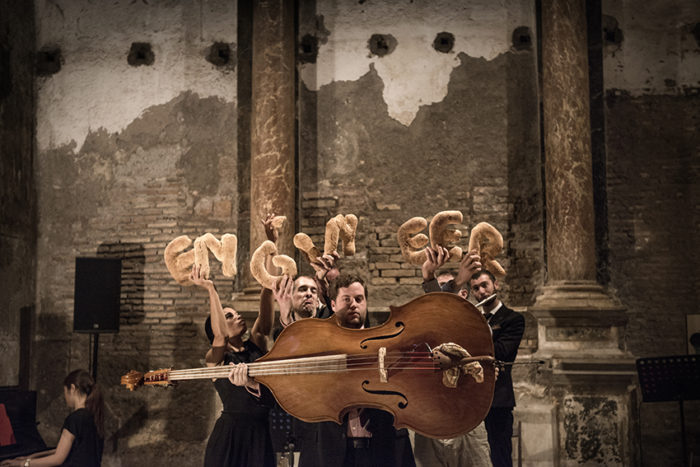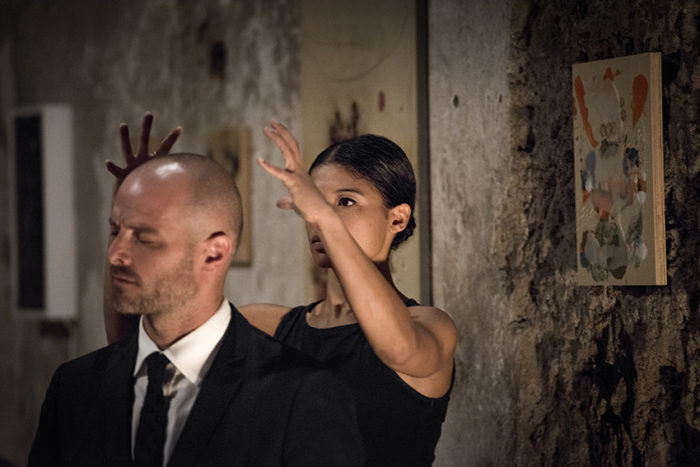 RIRKRIT TIRAVANIJA
UNTITLED 2015 (THERE IS A LIGHT THAT NEVER GOES OUT)
APRIL 4 – JULY 11, 2015