LA TIMPA
SANDS
PERFORMANCE
Starting November 24, 7 pm
until November 25, 10 pm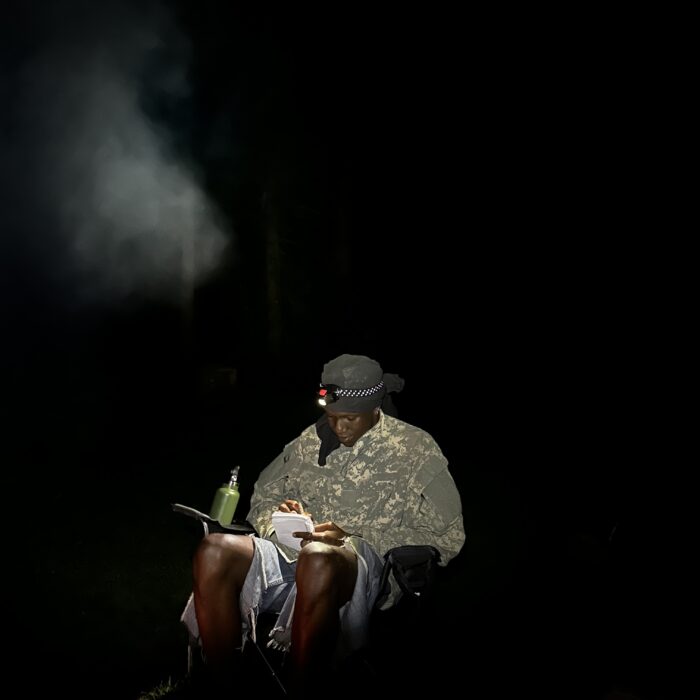 ALEX KATZ
SEPTEMBER 28 – NOVEMBER 18, 2023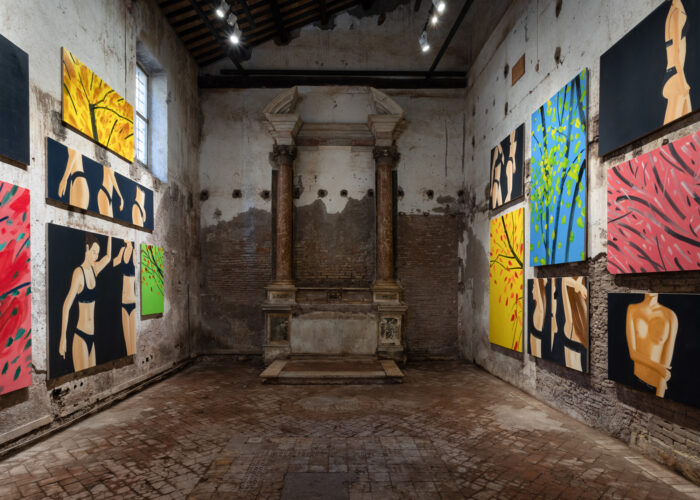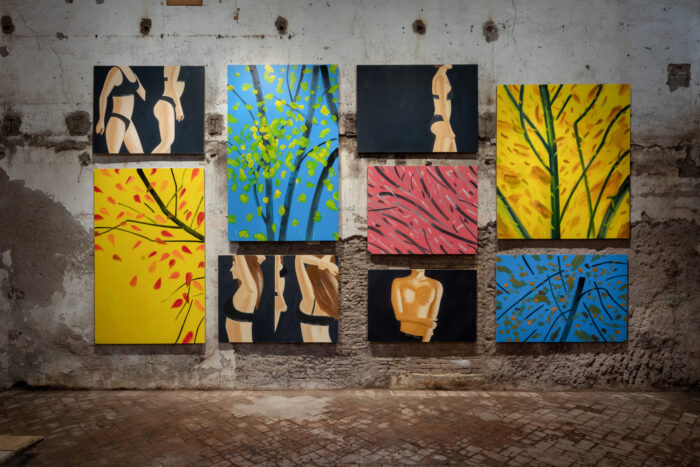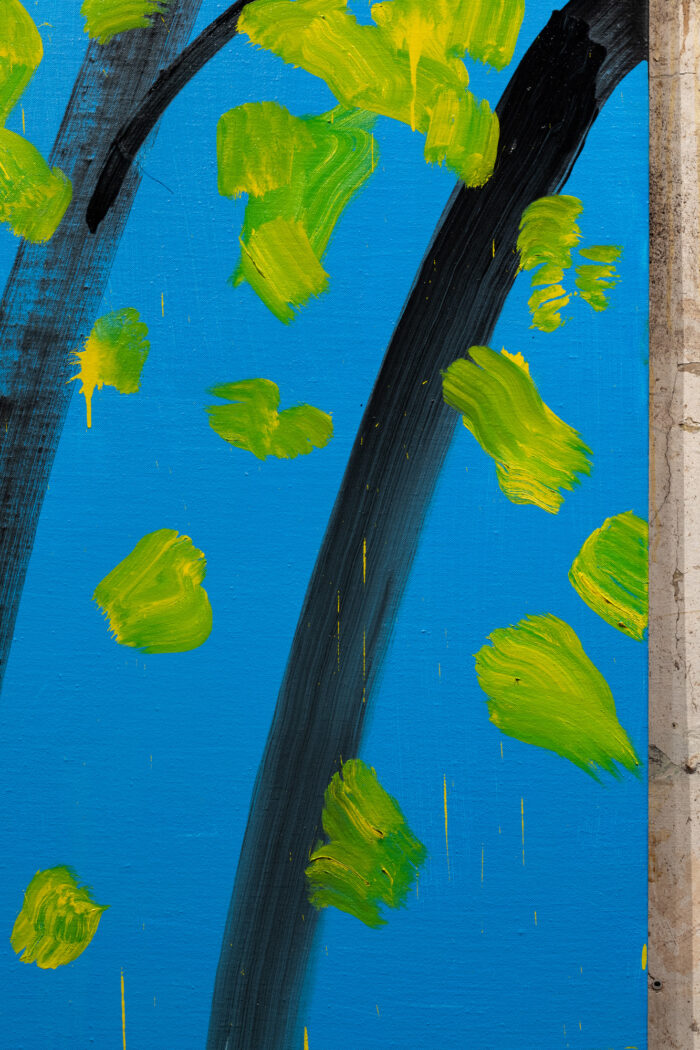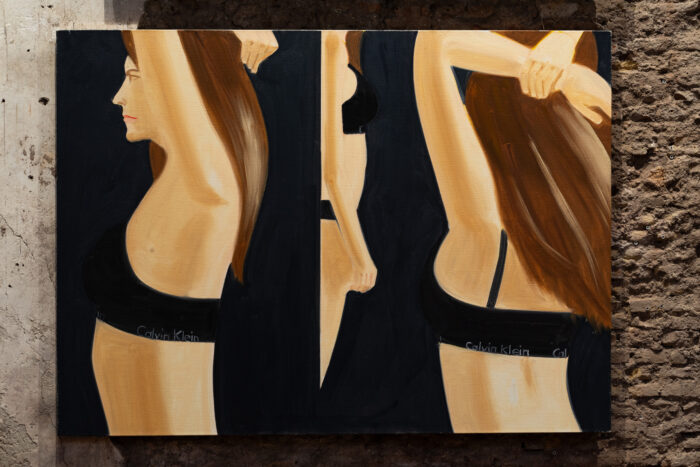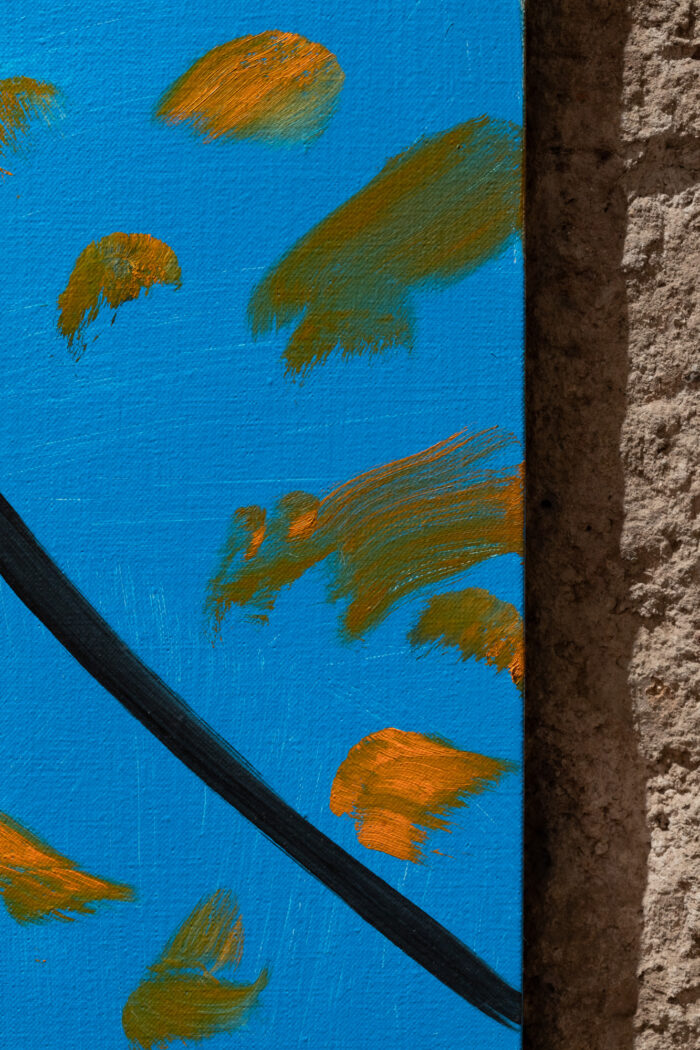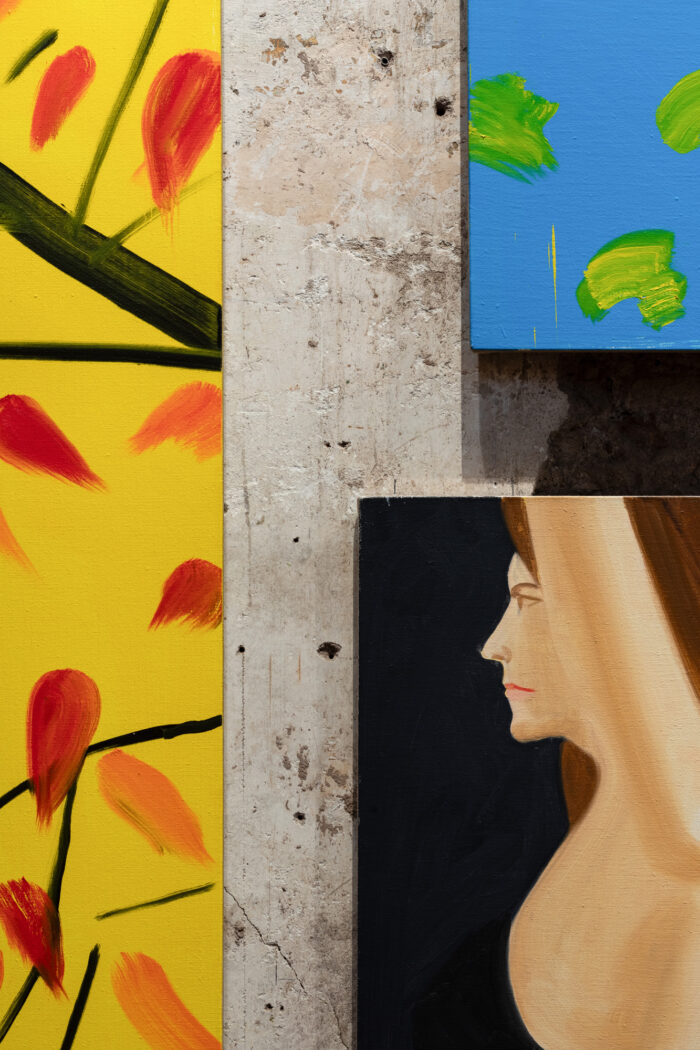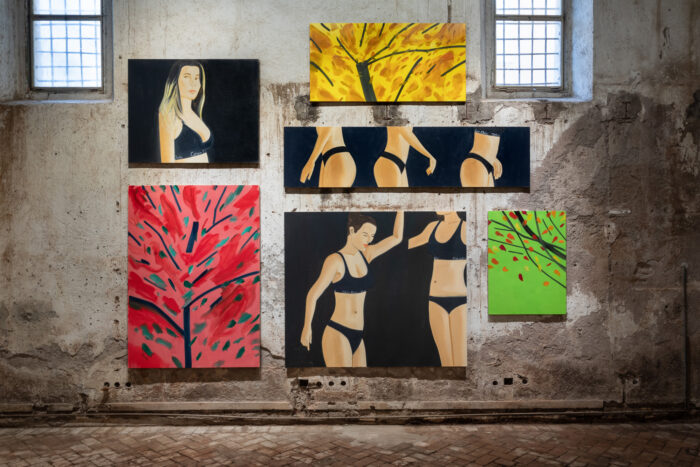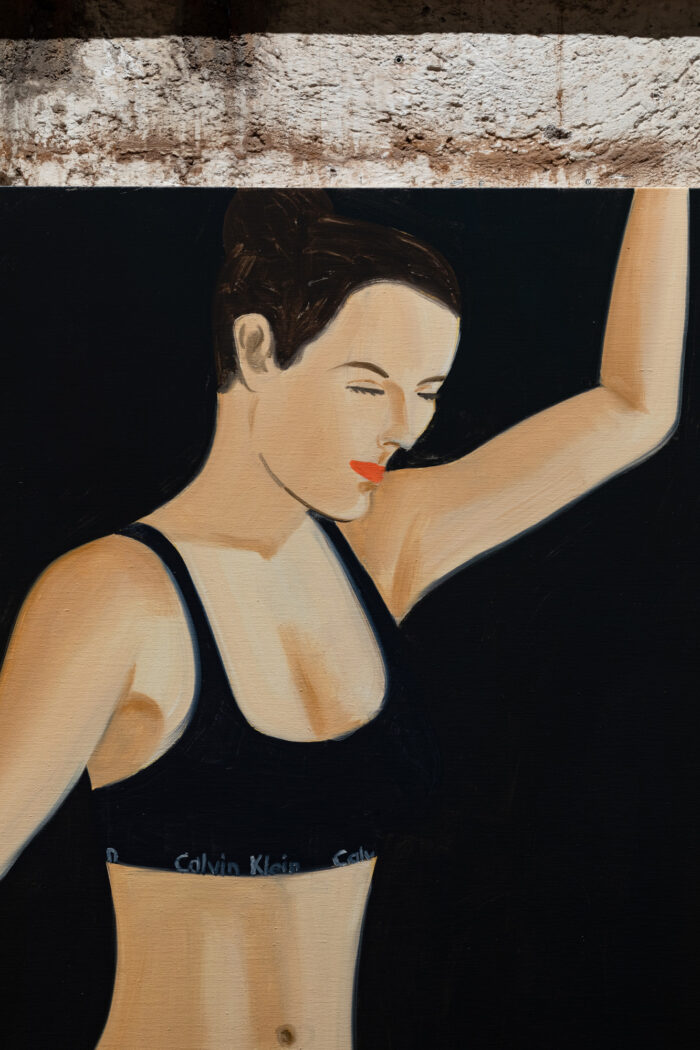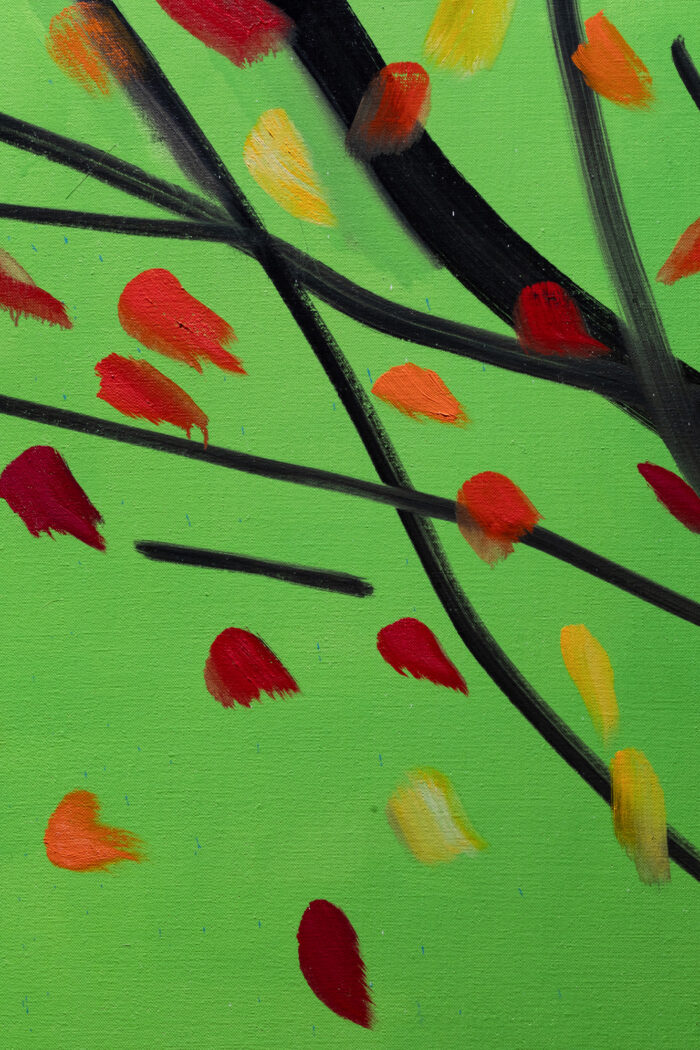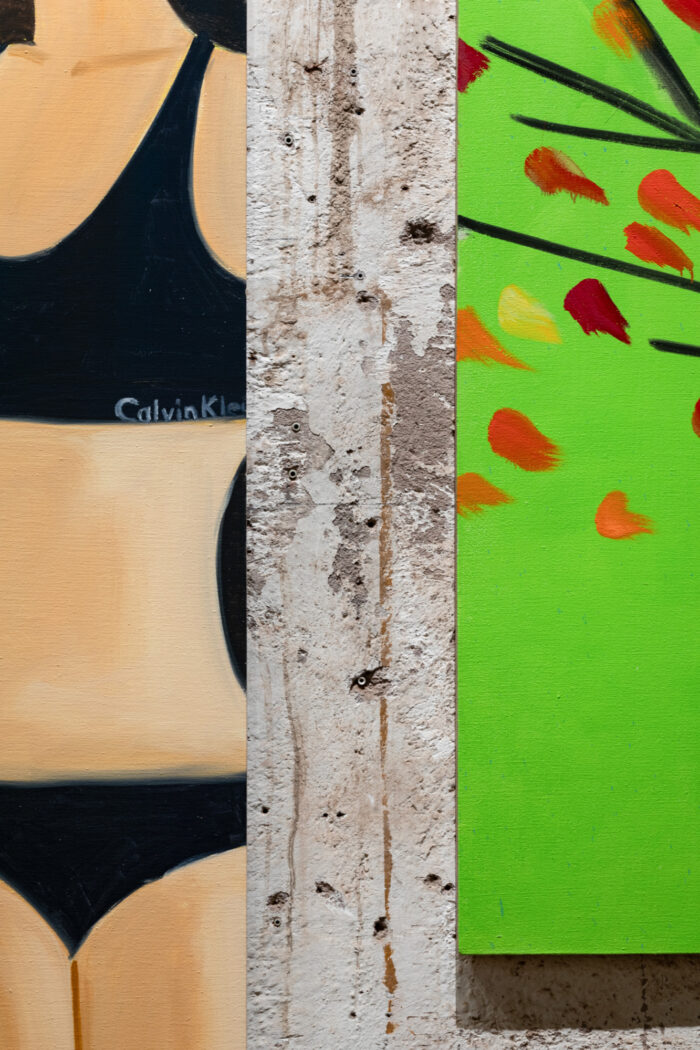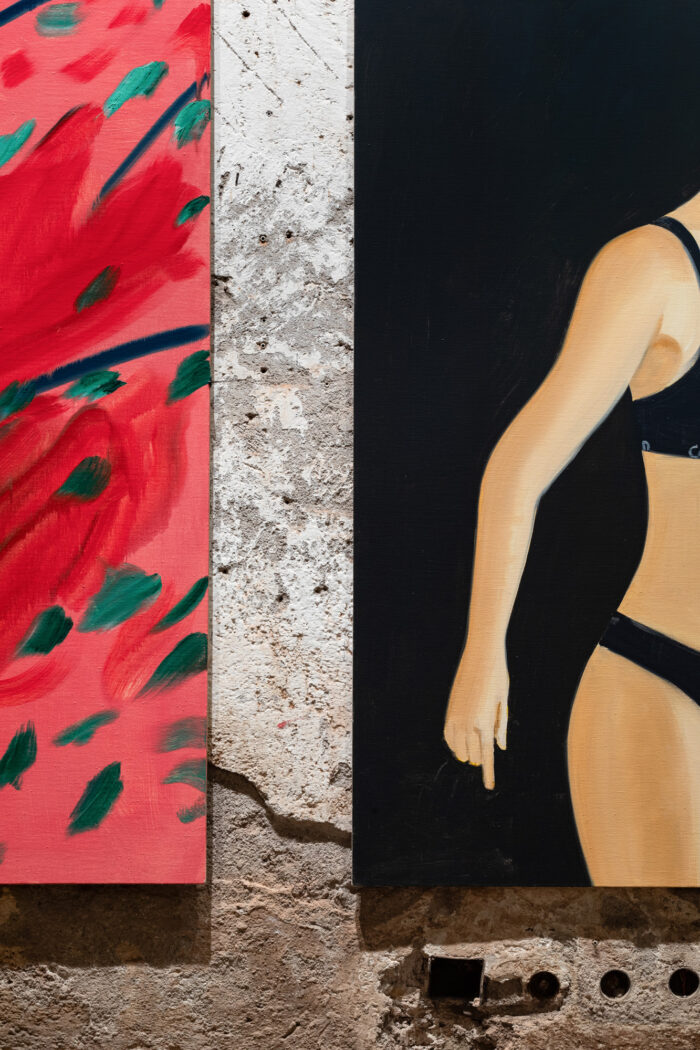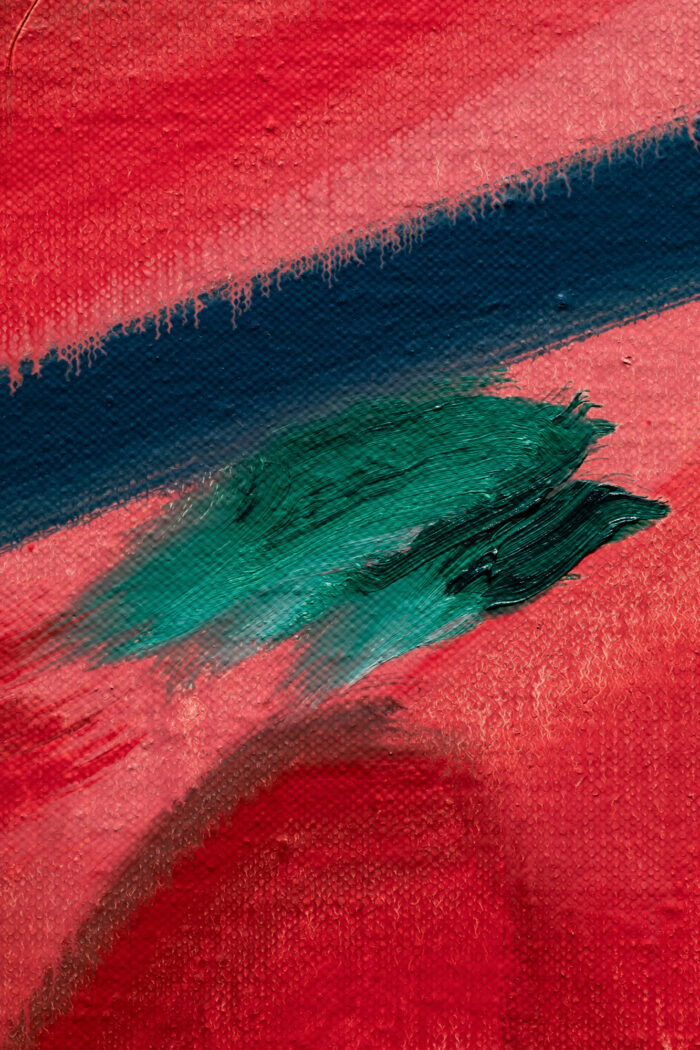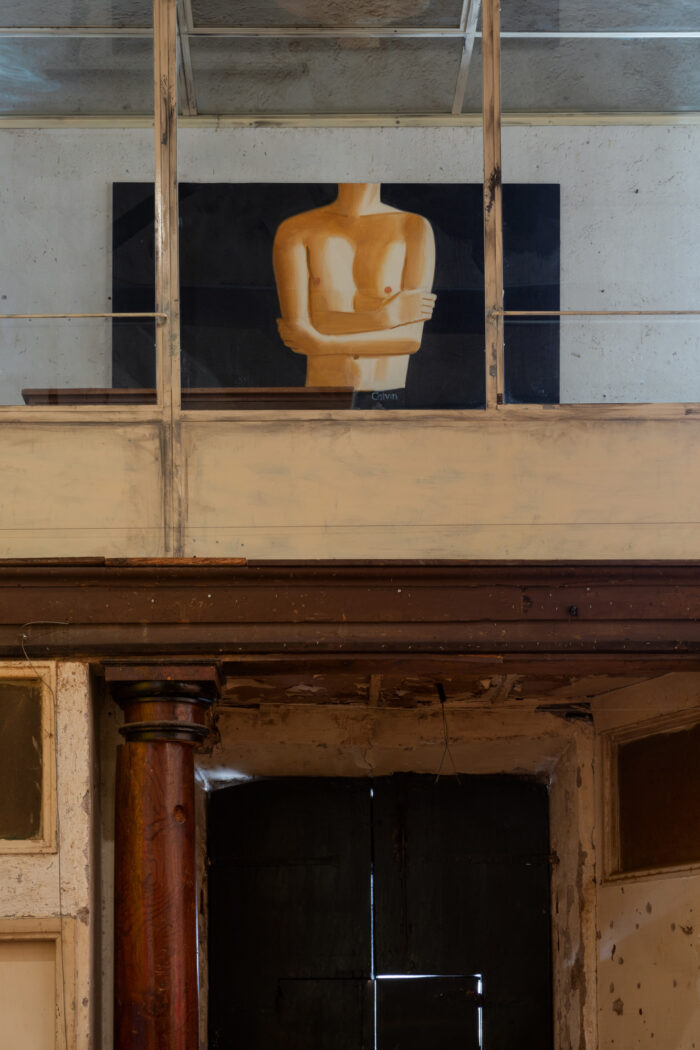 PRECIOUS OKOYOMON
the sun eats her children
JUNE 19 – SEPTEMBER 16, 2023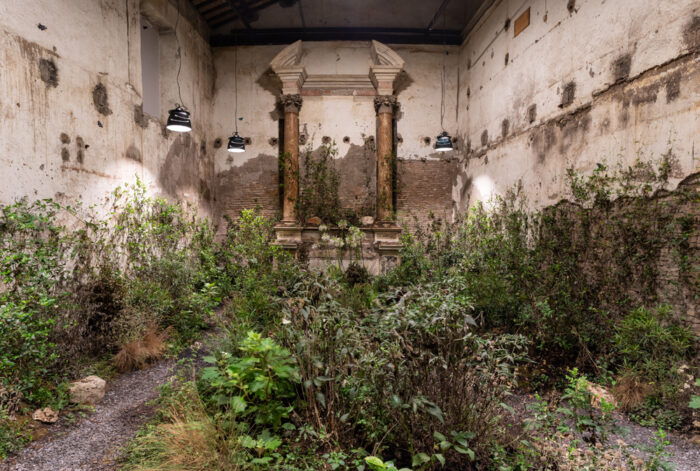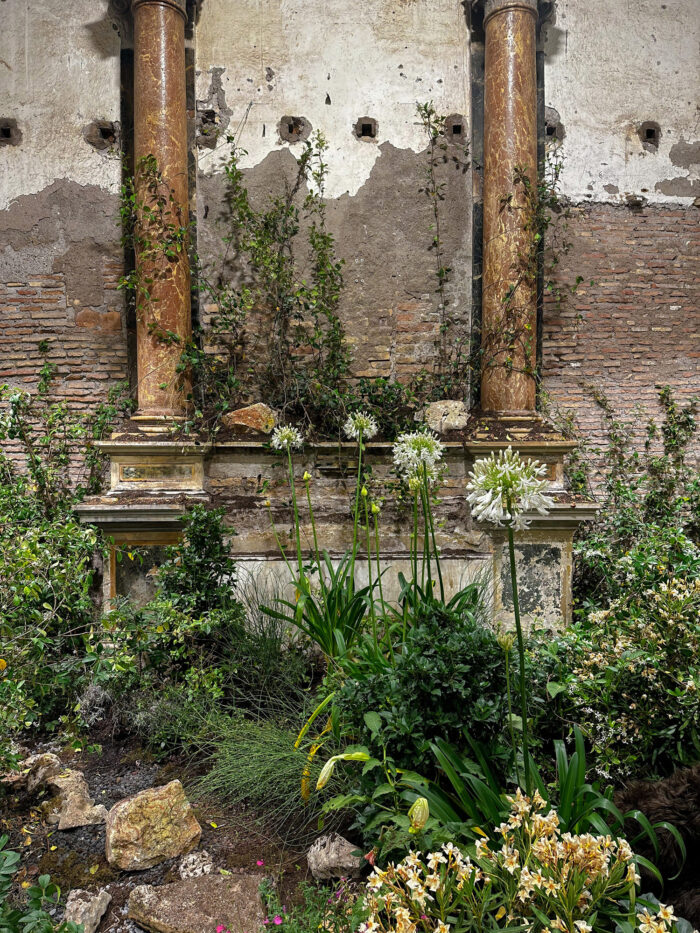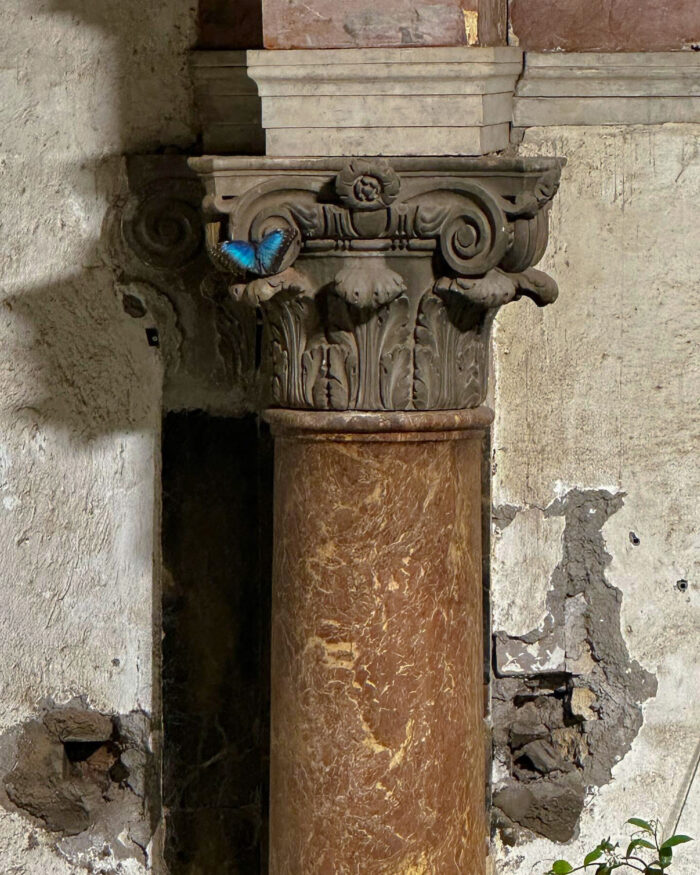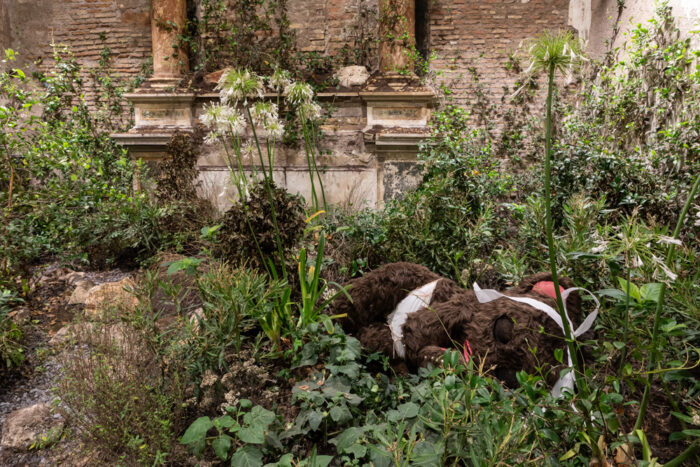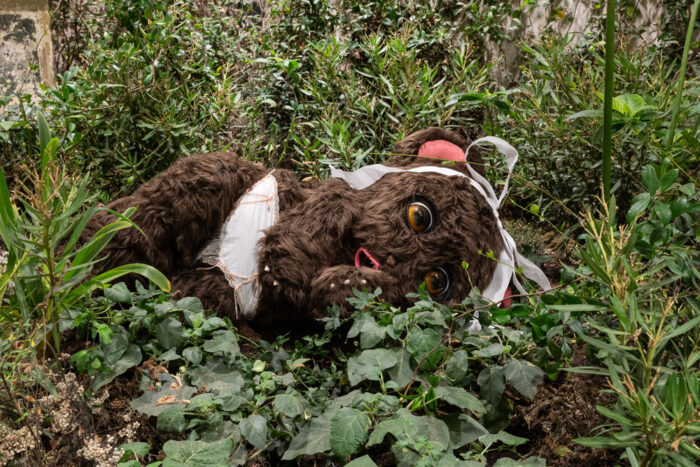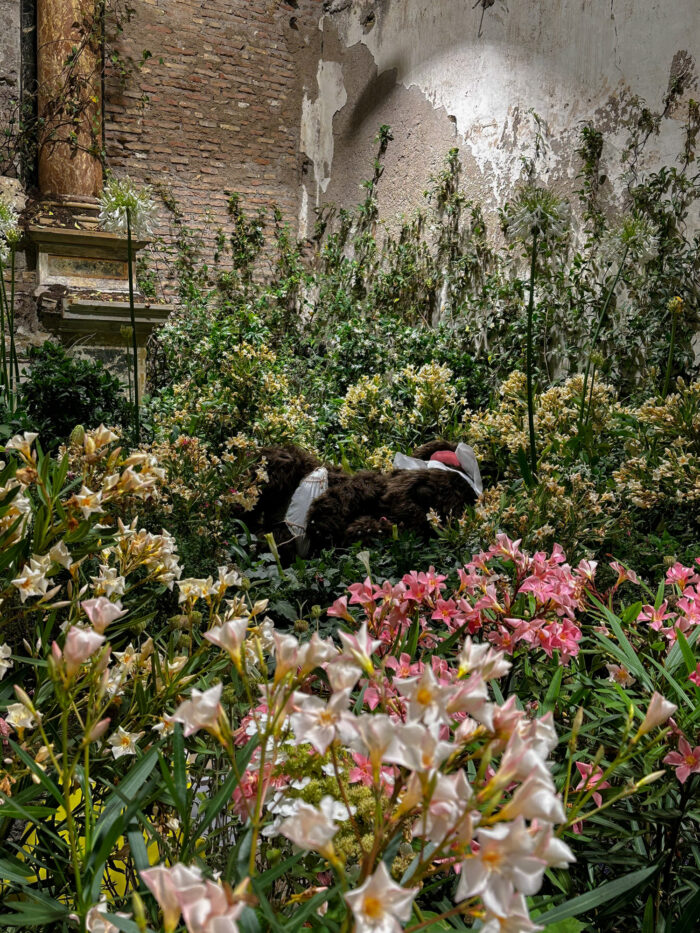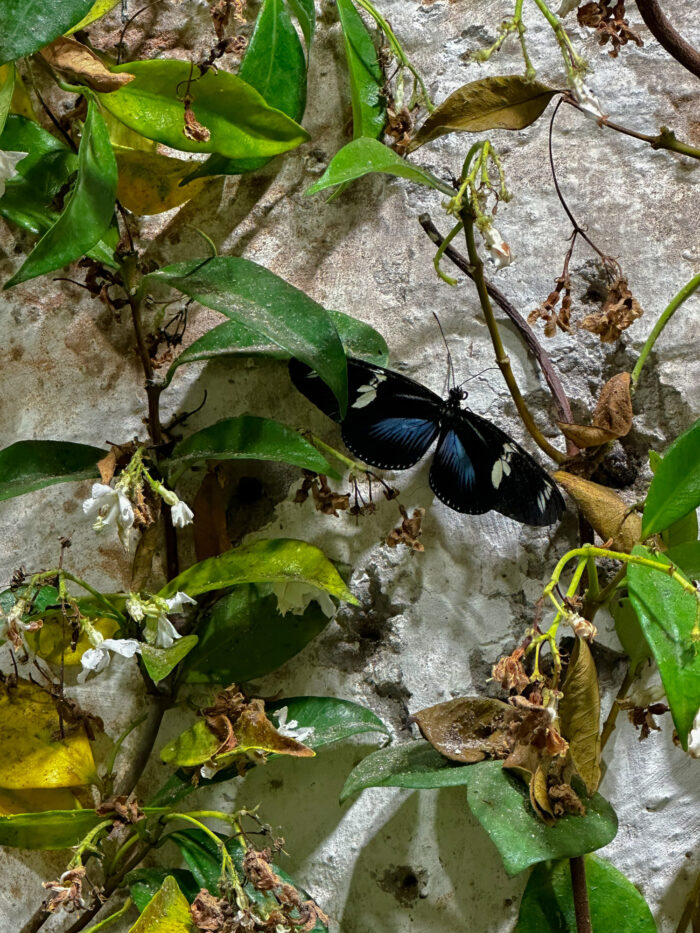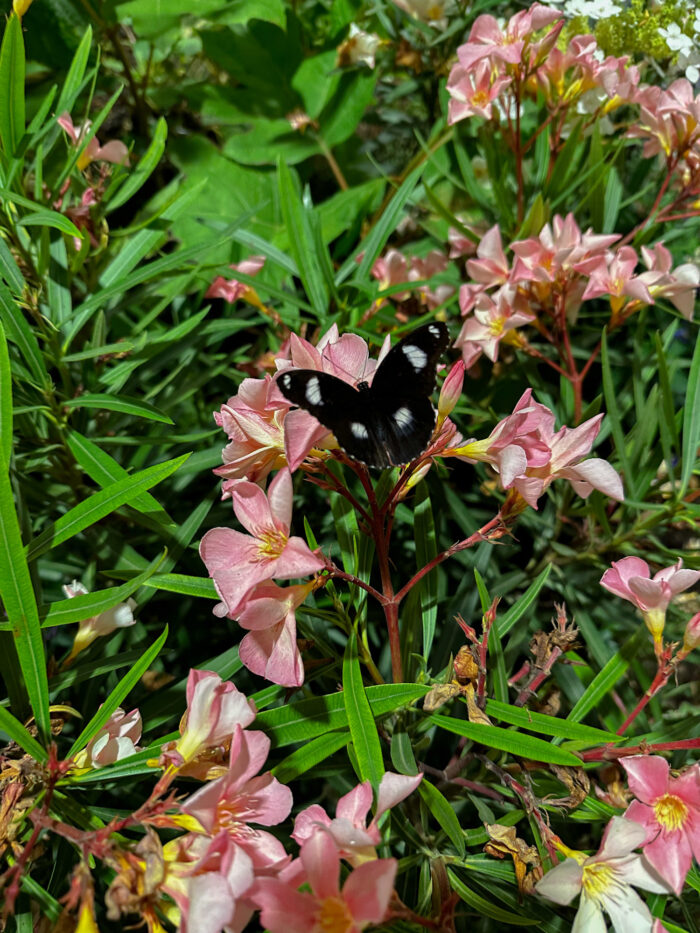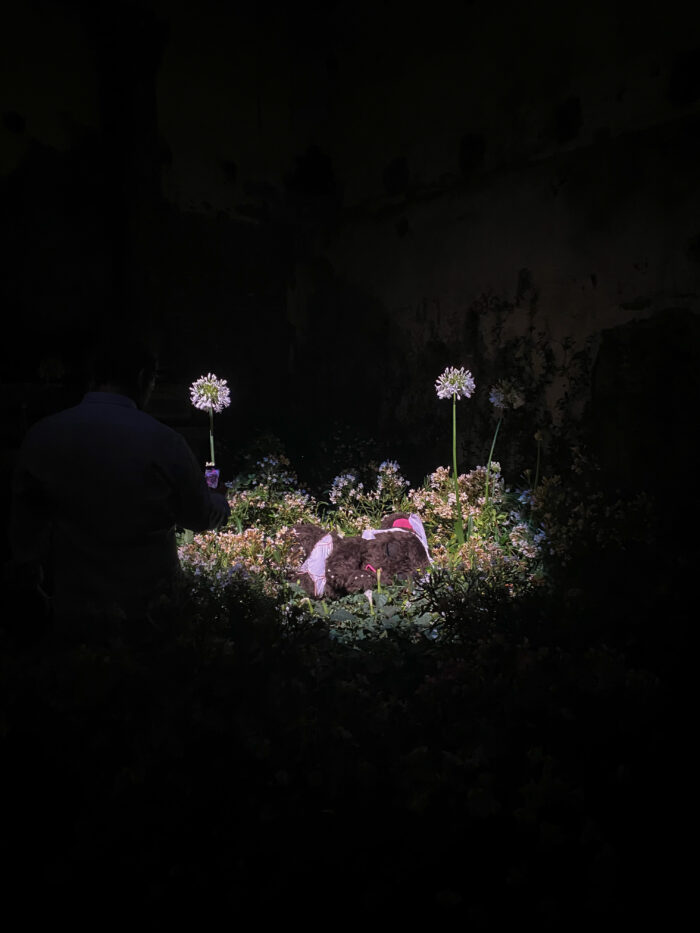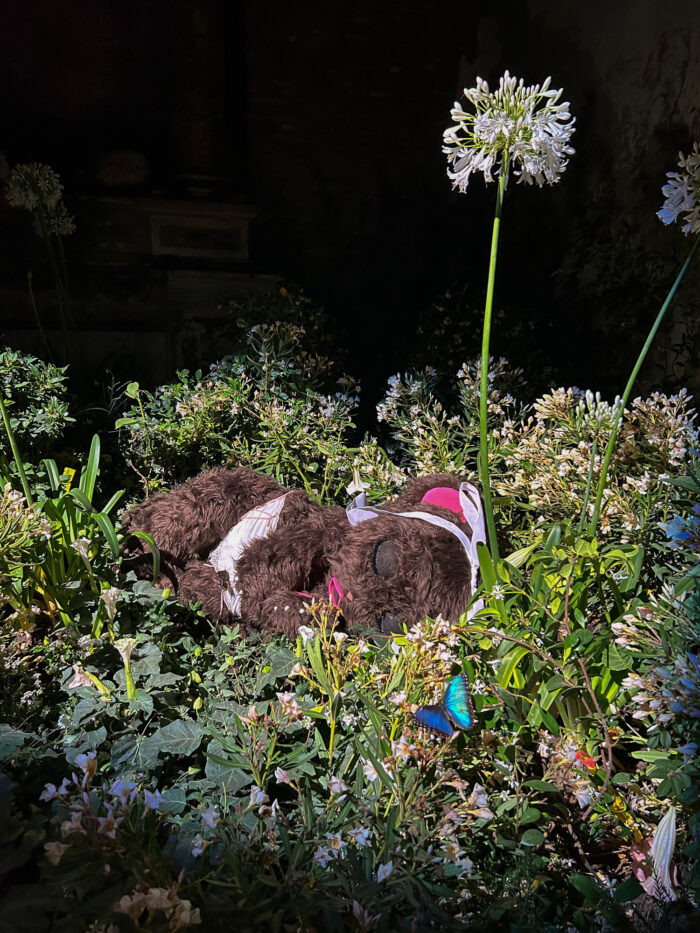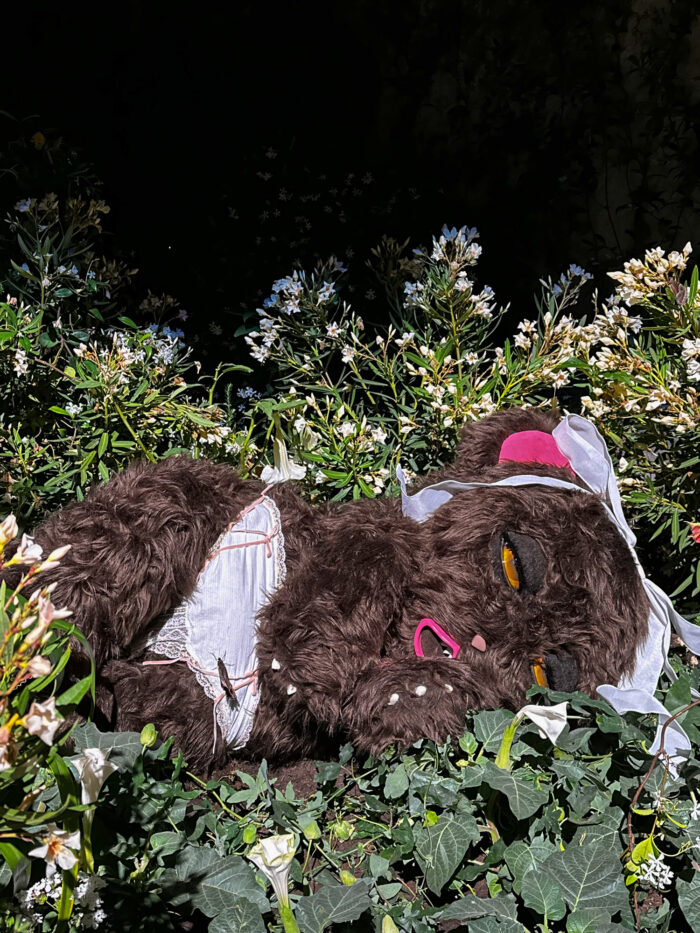 SALVO
FINISSAGE: BOOK LAUNCH
IO SONO SALVO. WORKS AND WRITINGS 1961-2015
MAY 13, 6:30 PM
Reading by Italian actor & director Daniele Timpano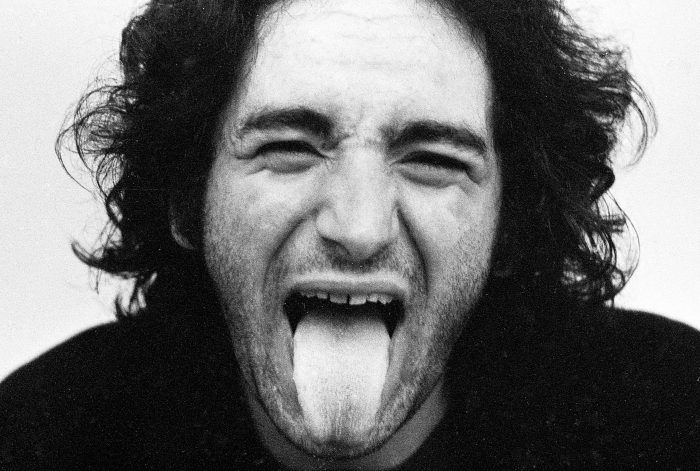 Photo by Paolo Mussat Sartor
SALVO
APRIL 6 – MAY 14, 2023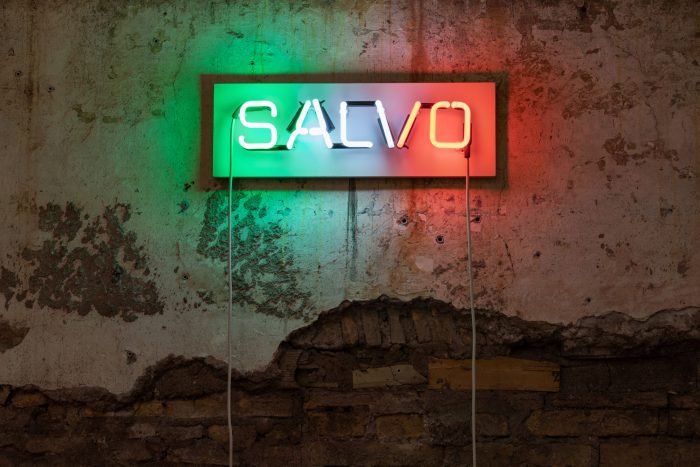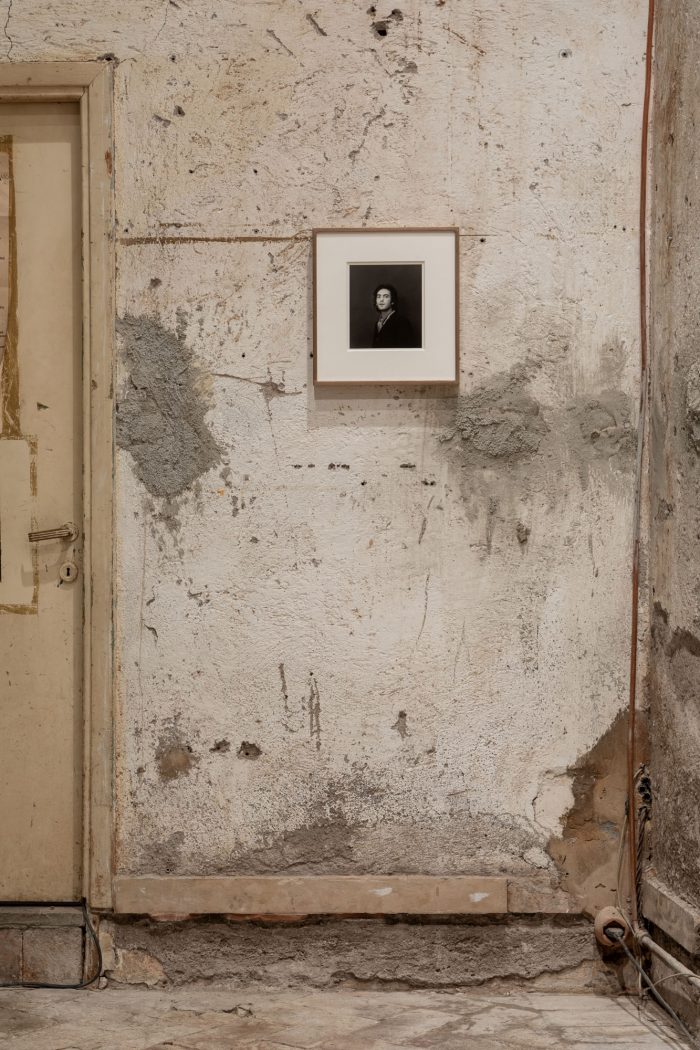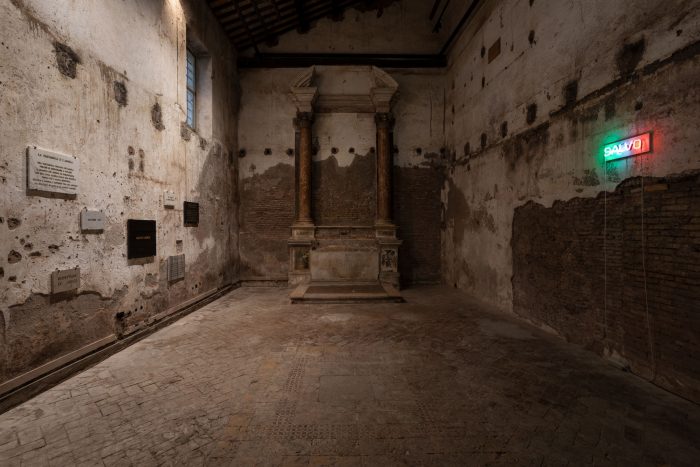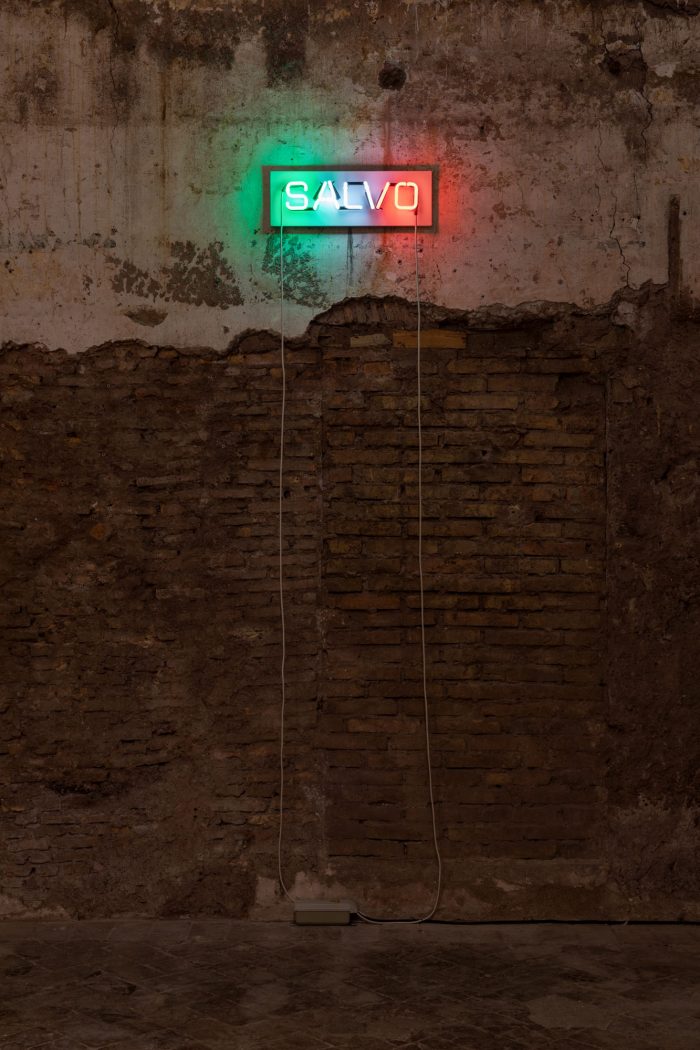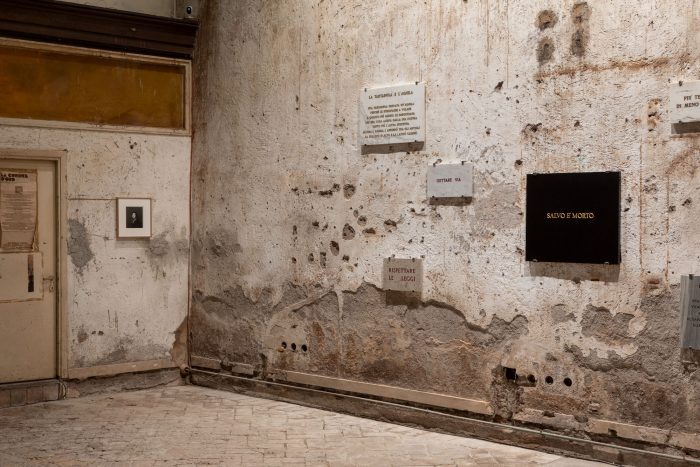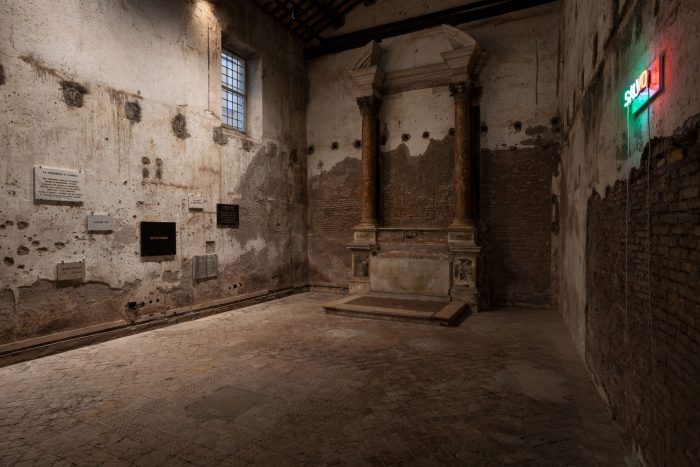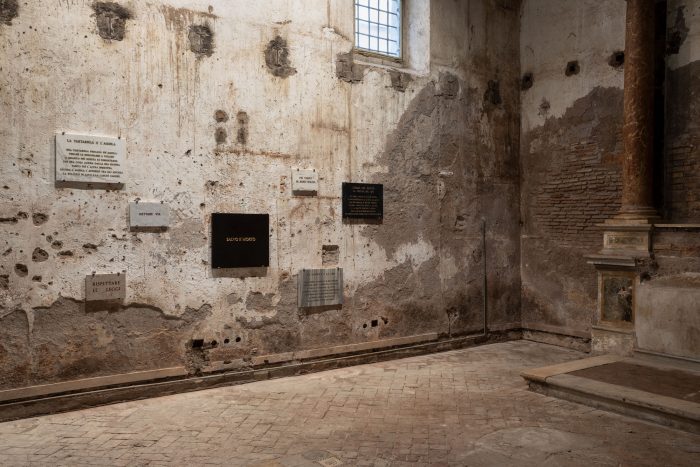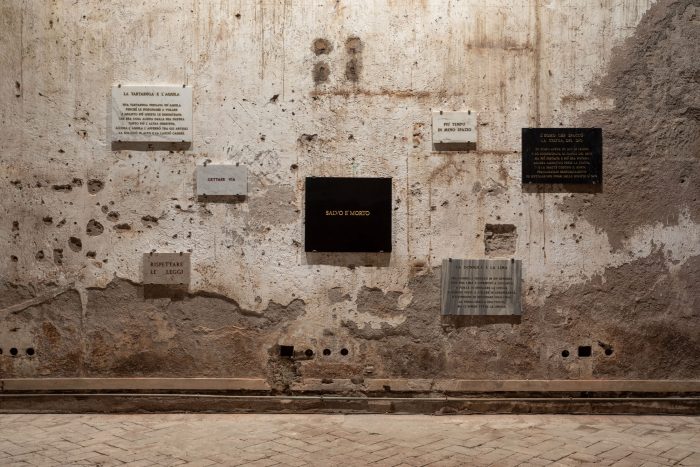 BROOK HSU
DECEMBER 15, 2022 – FEBRUARY 25, 2023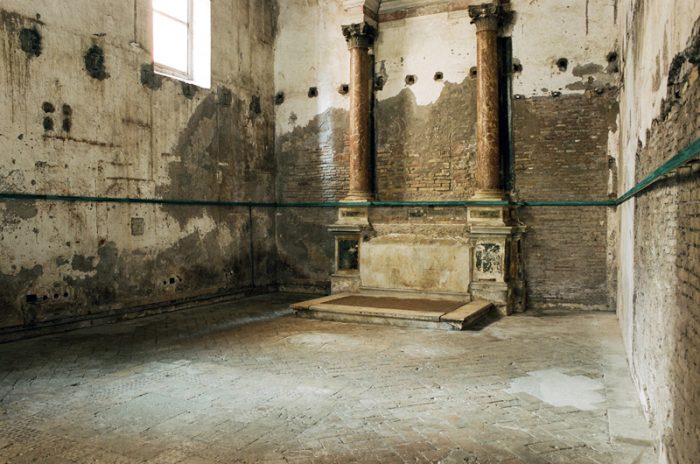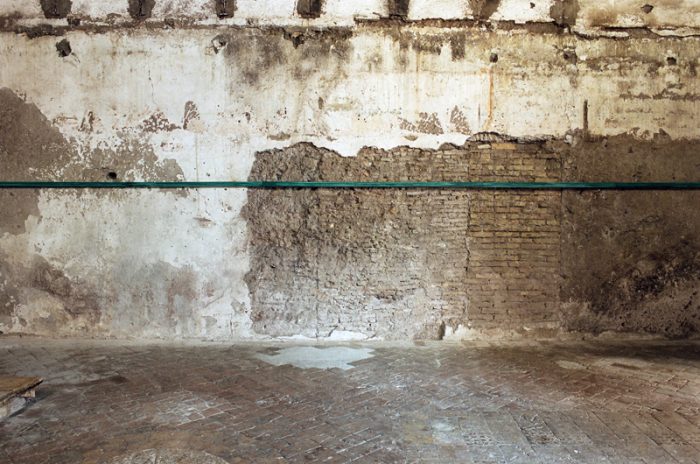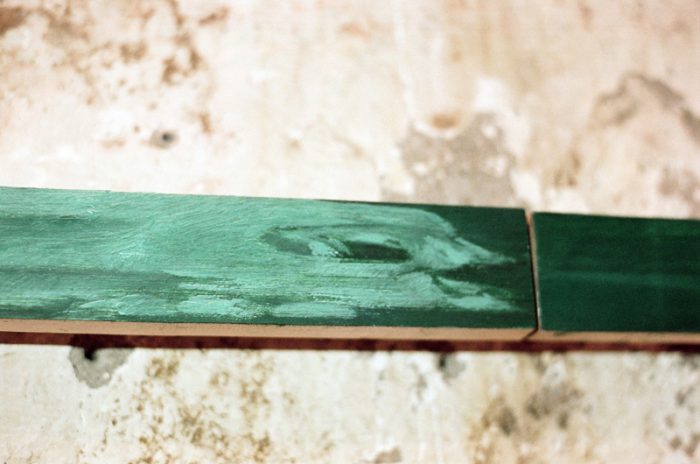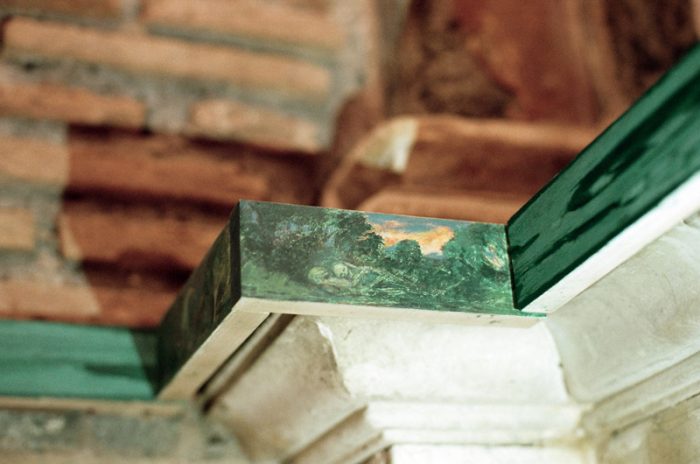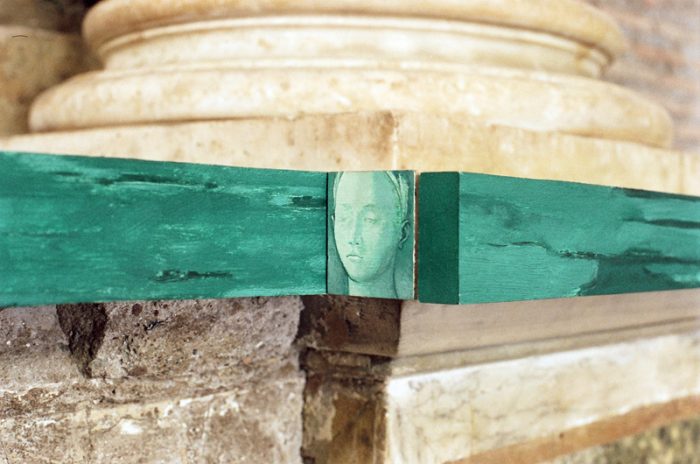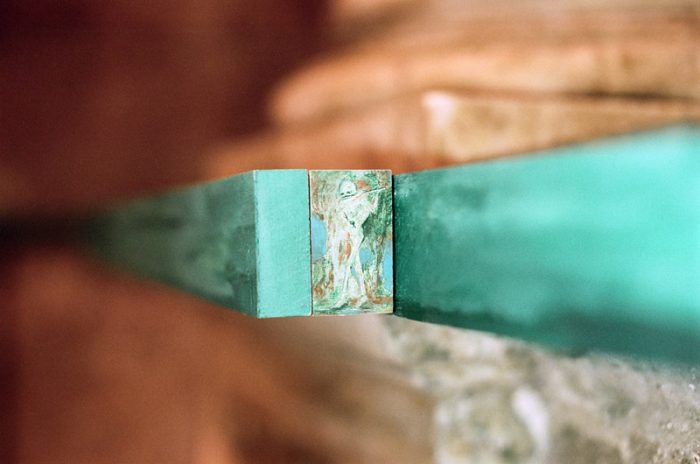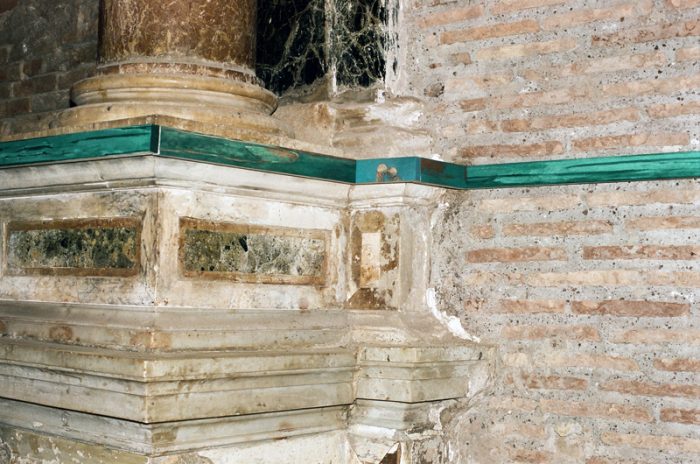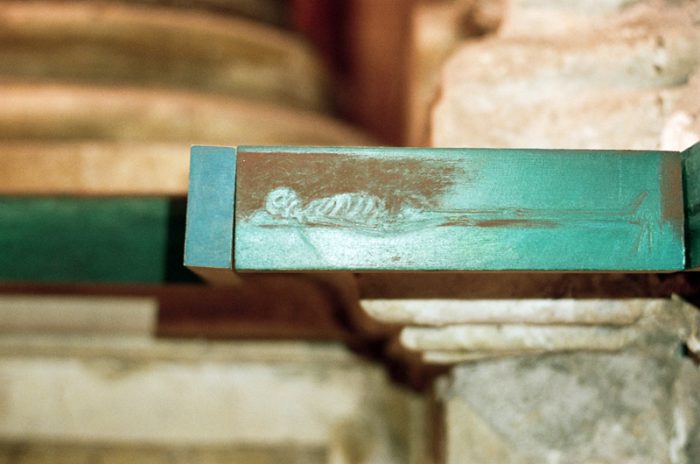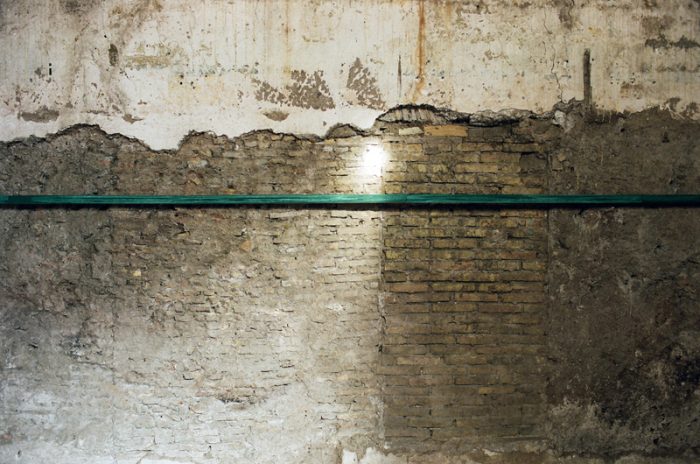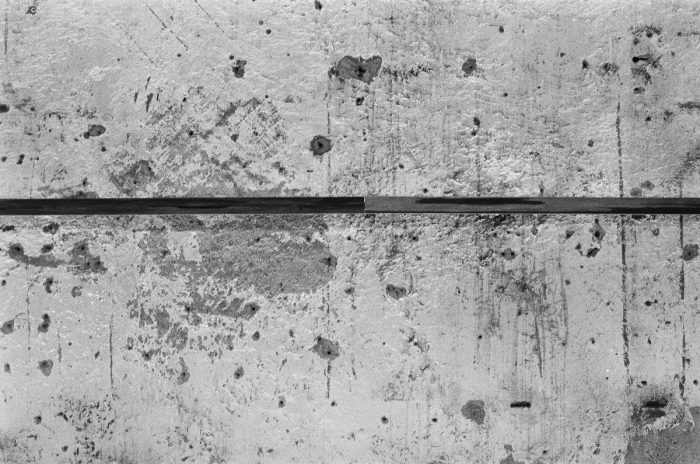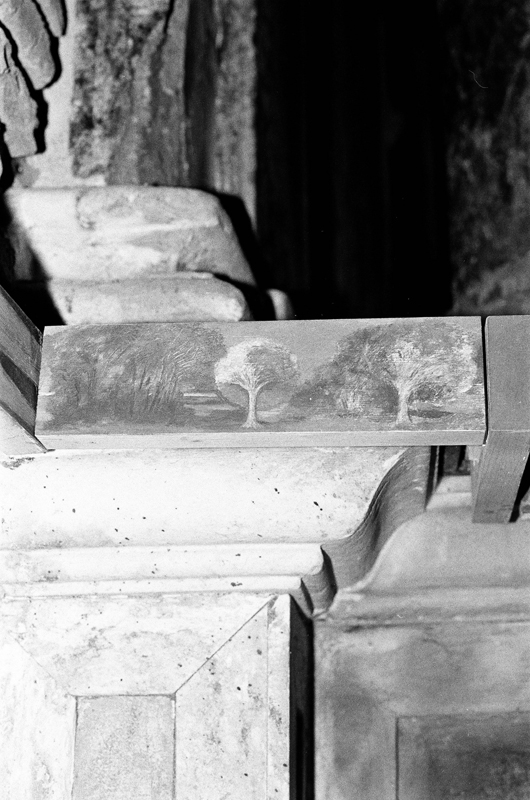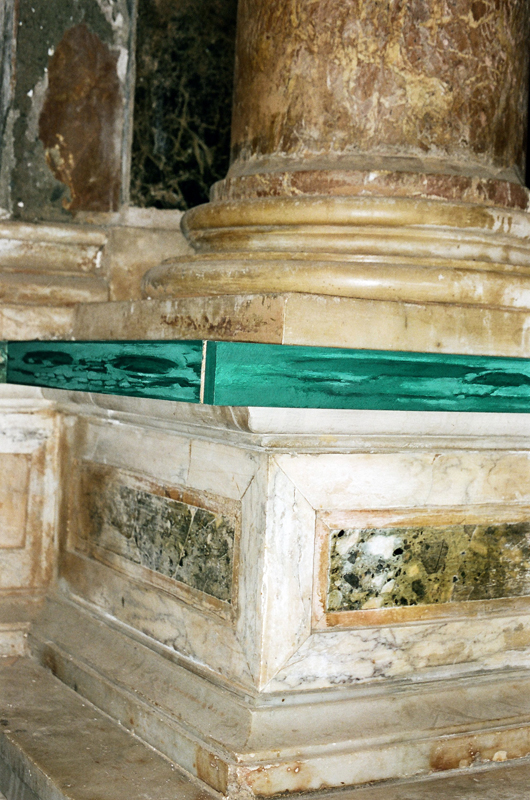 MARK LECKEY
CARRY ME INTO THE WILDERNESS
SEPTEMBER 30 – DECEMBER 3, 2022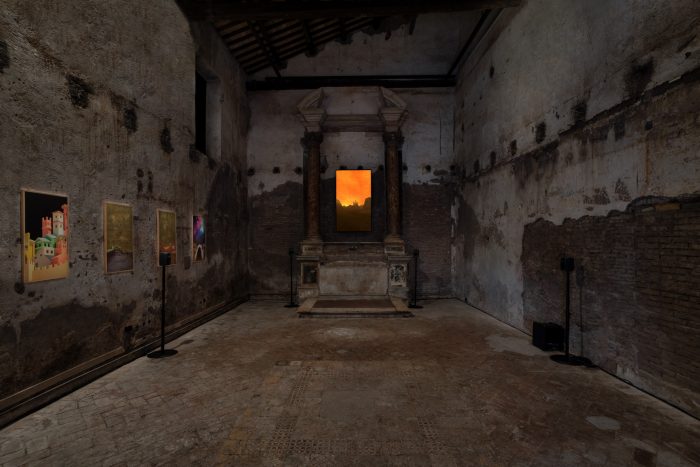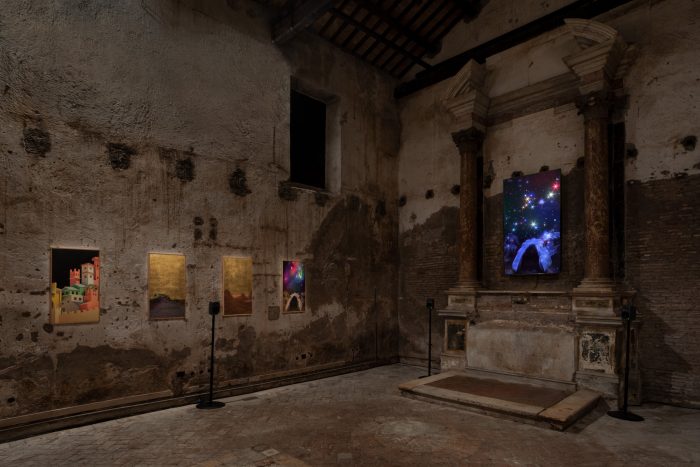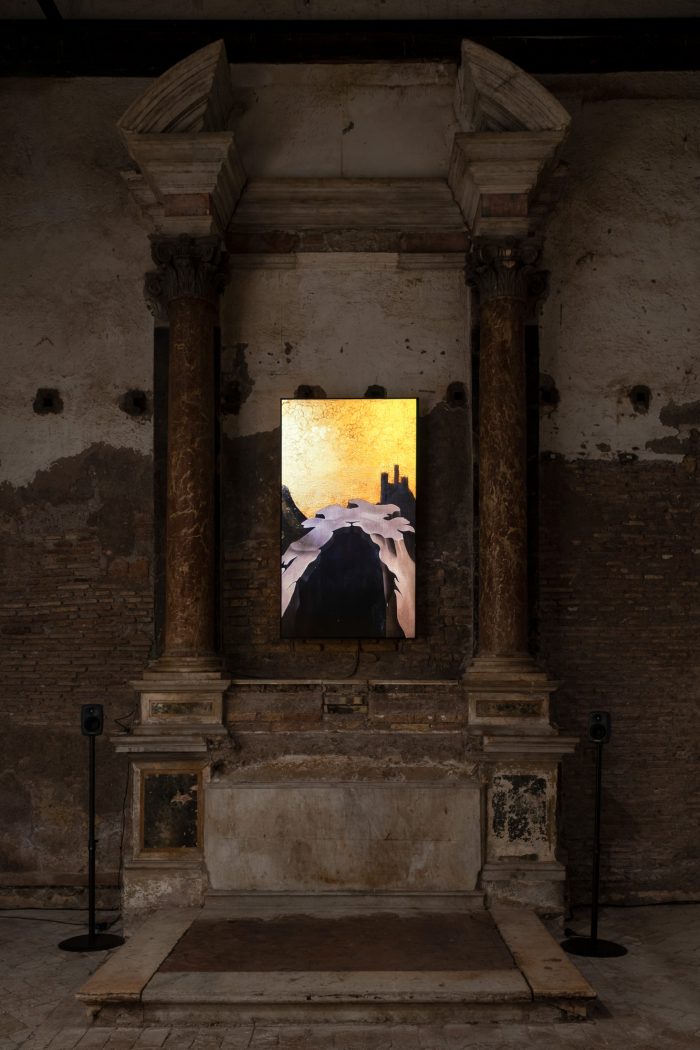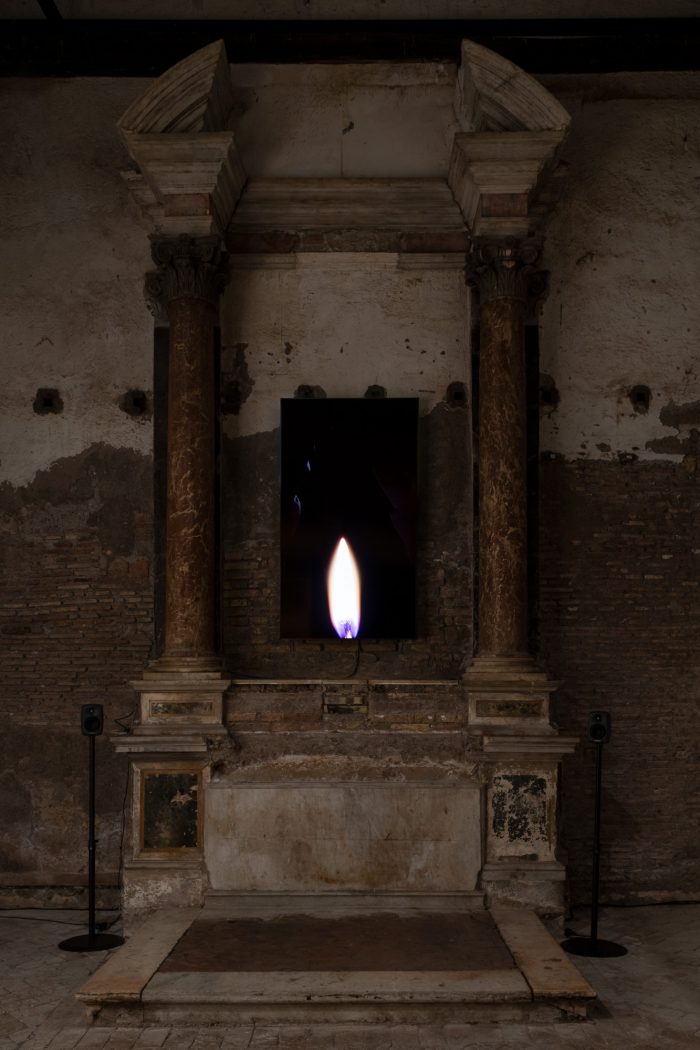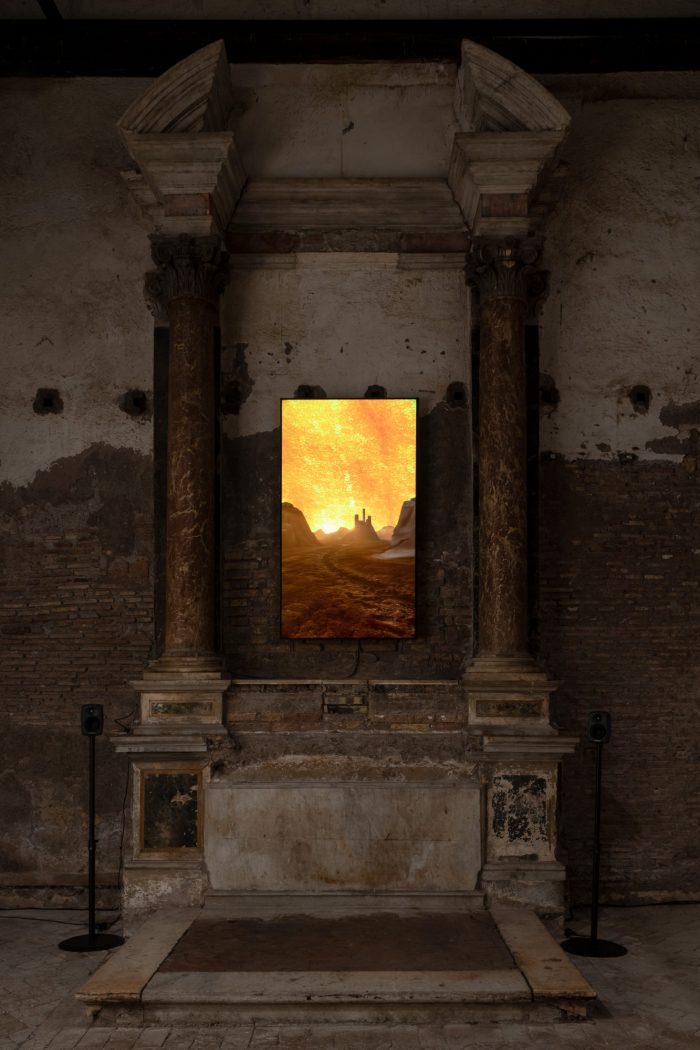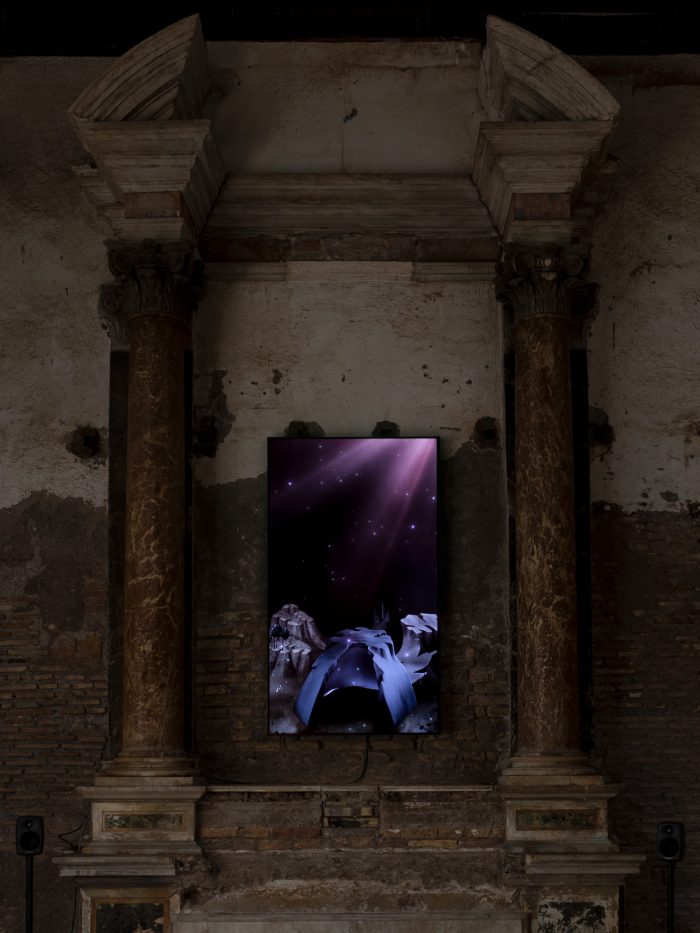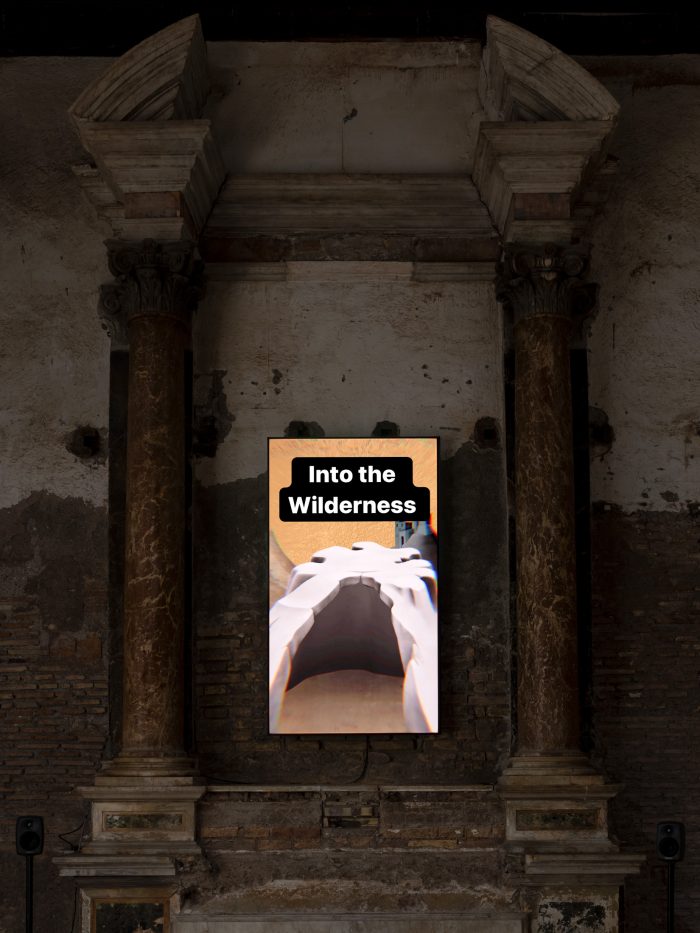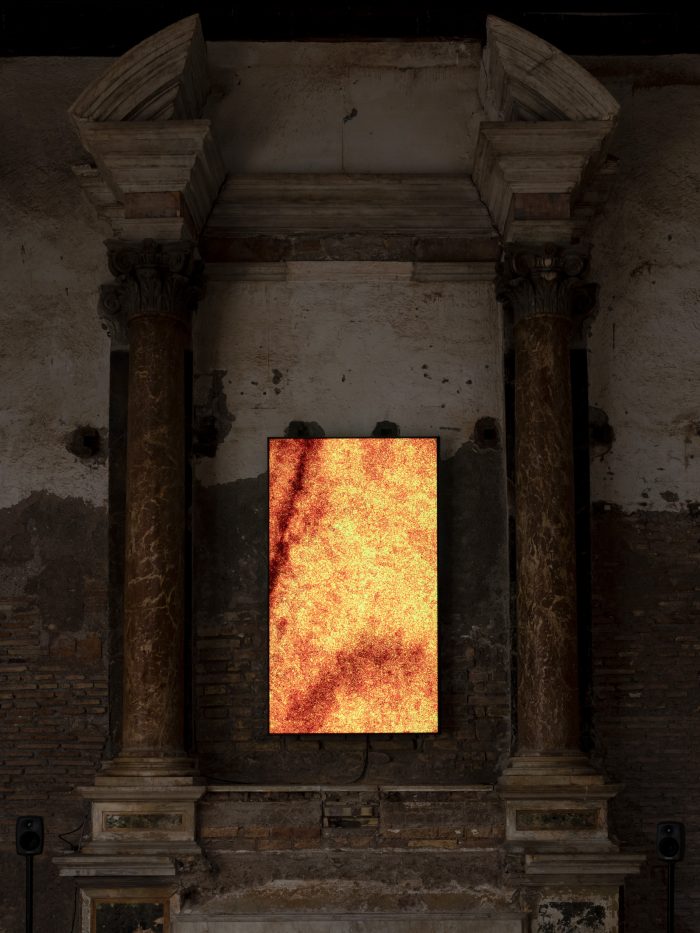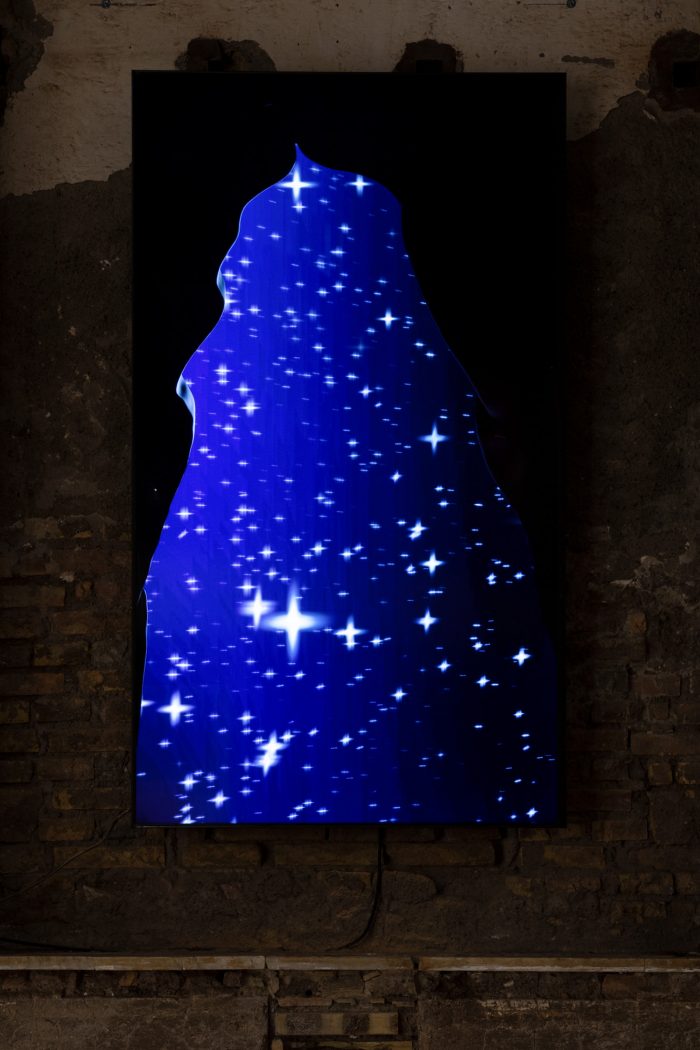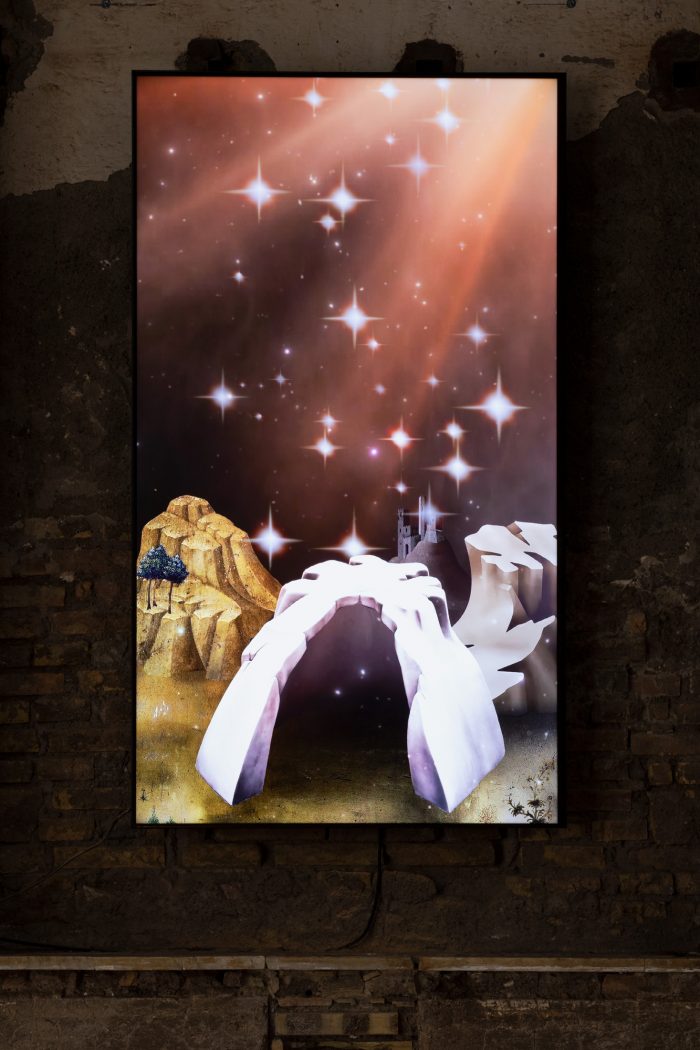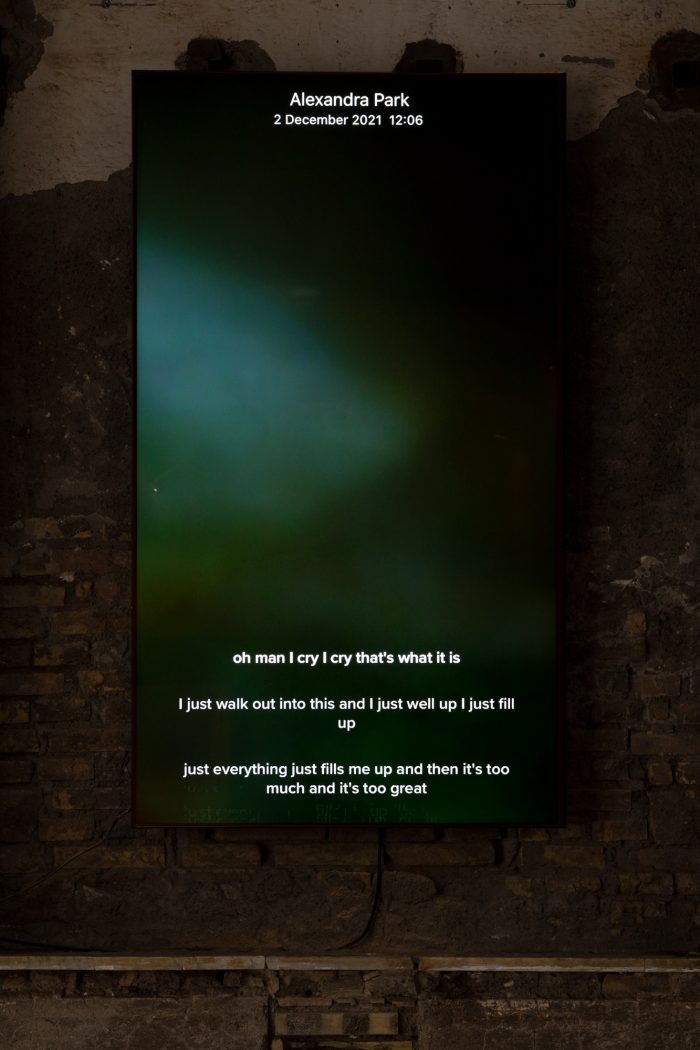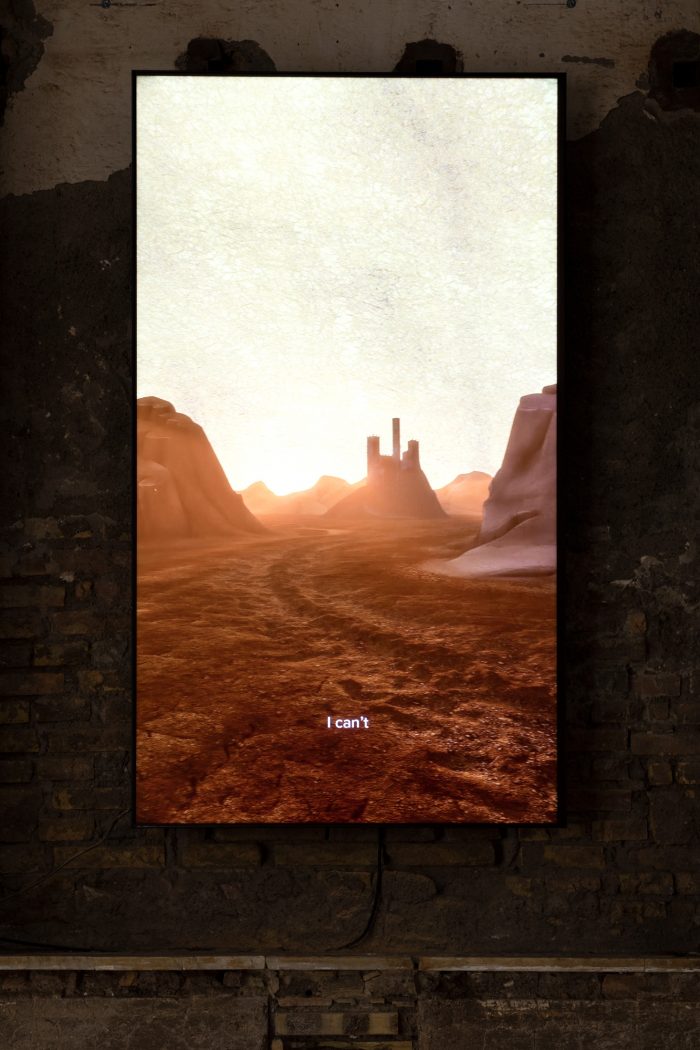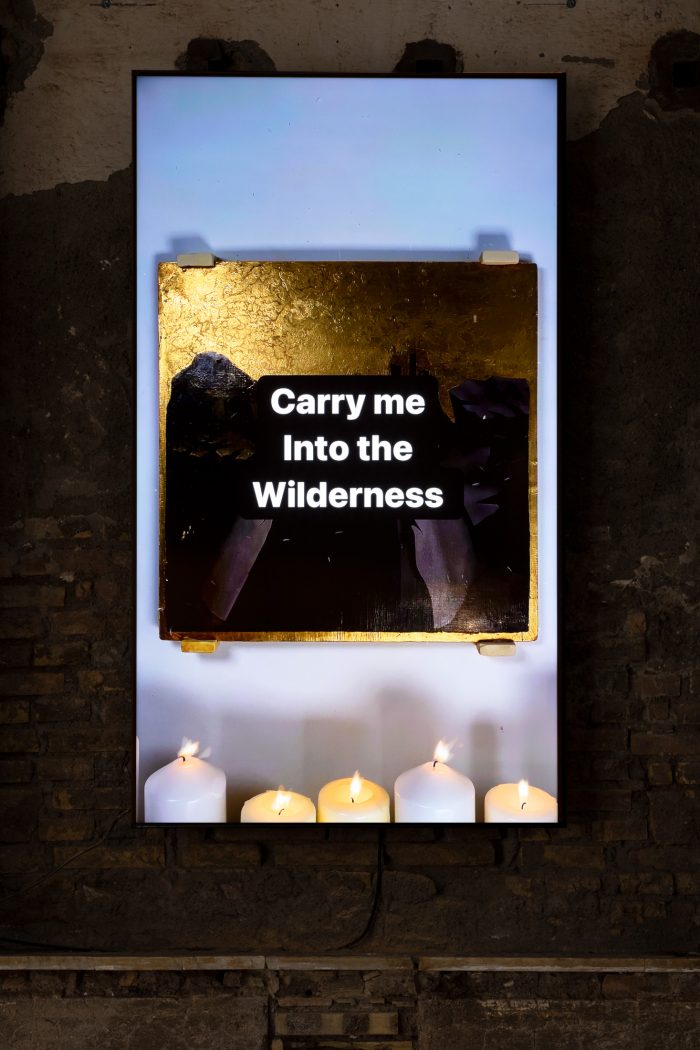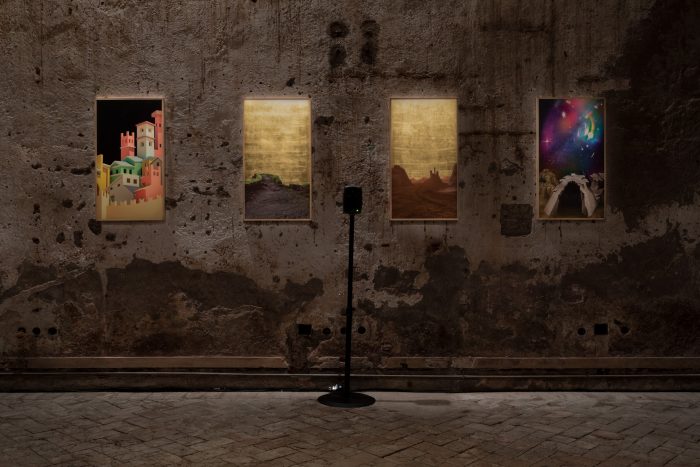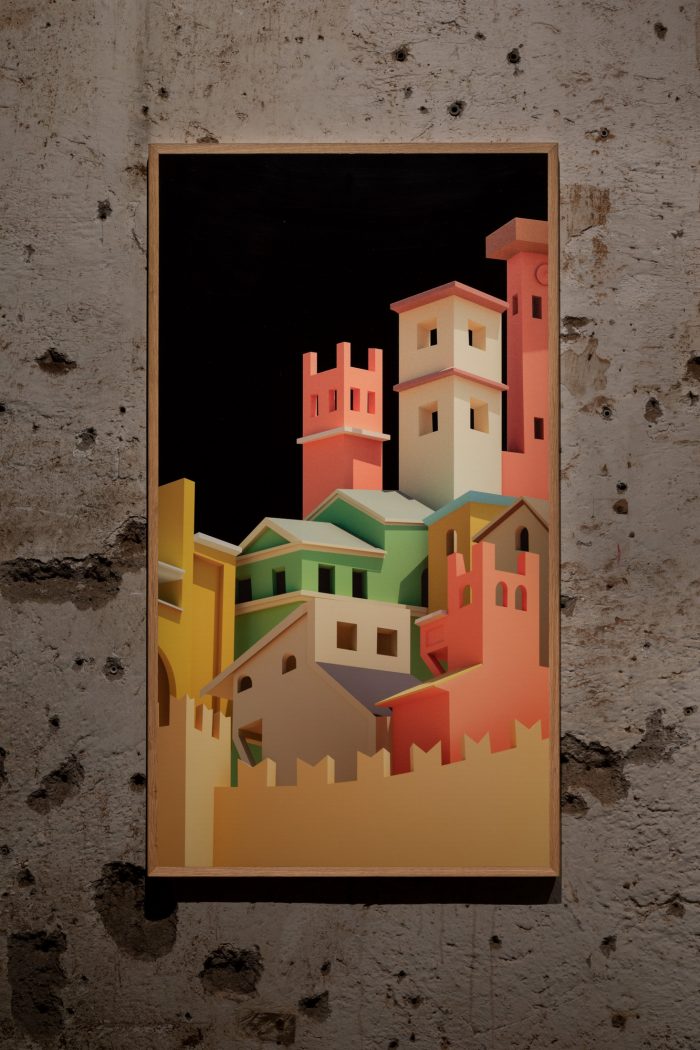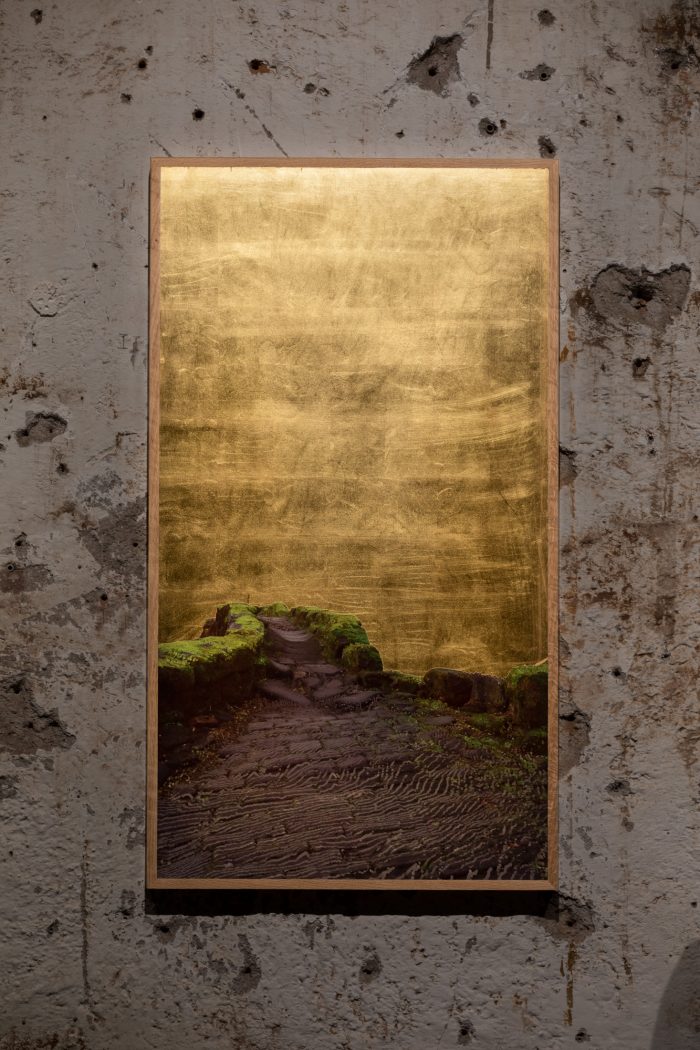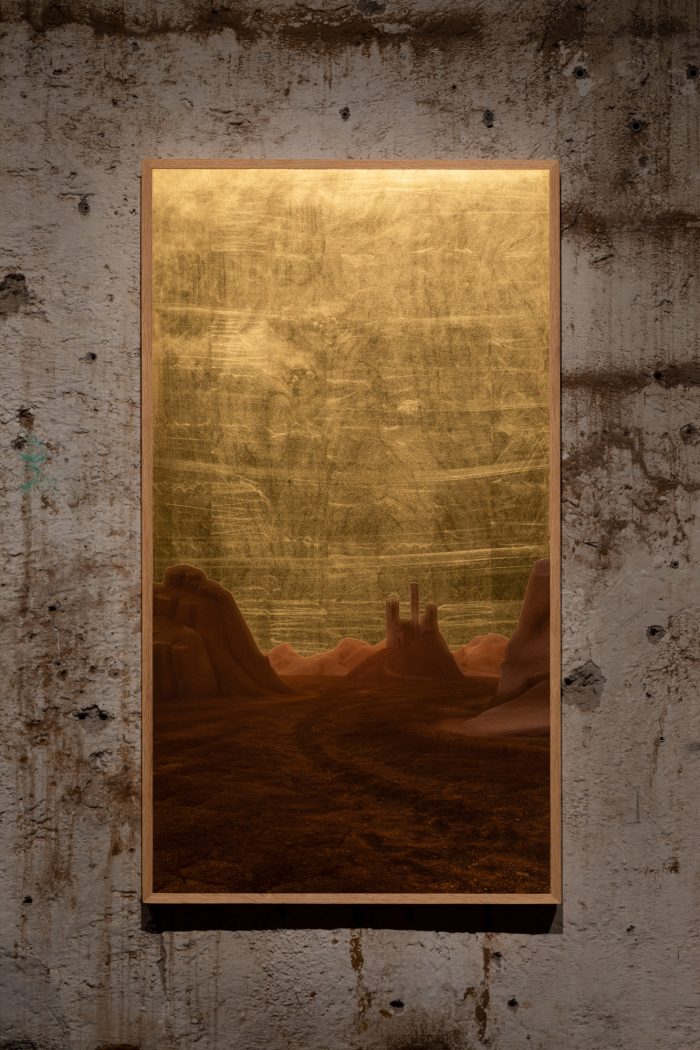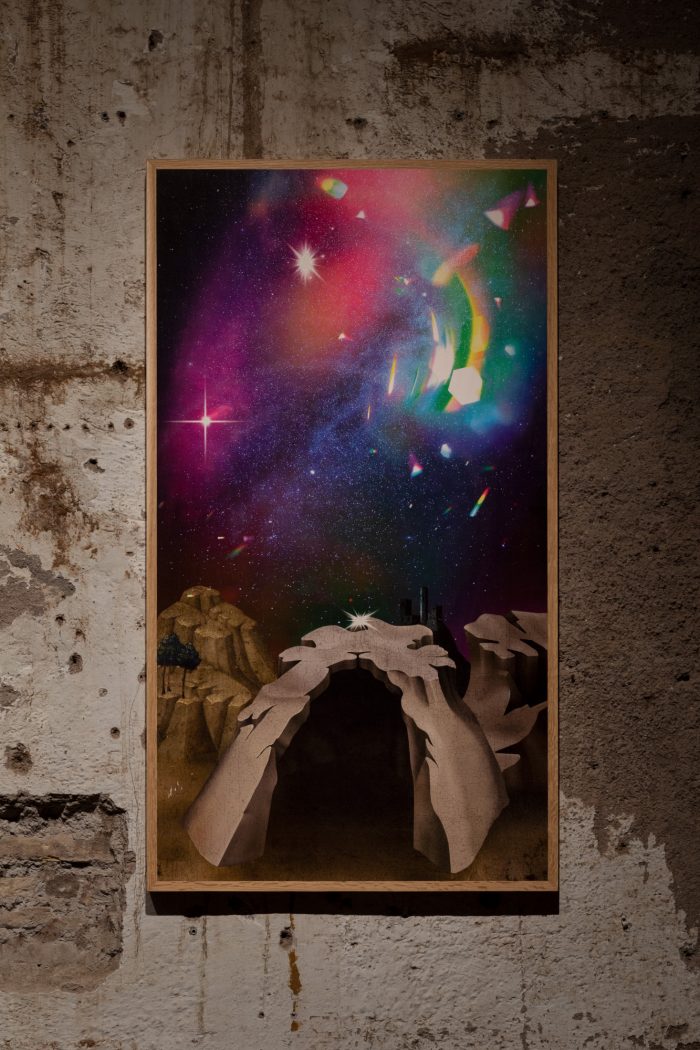 AARON GILBERT
 JUNE 17 –  SEPTEMBER 17, 2022
KLEIN
PSALM'S TRUST
PERFORMANCES:
JUNE 8 & 9 AT 7:00 PM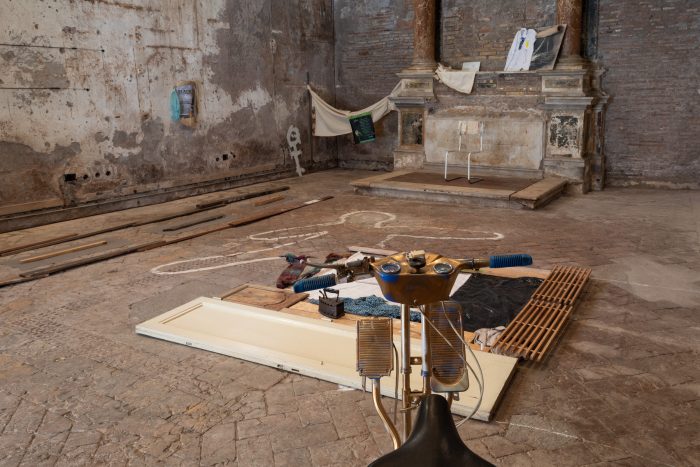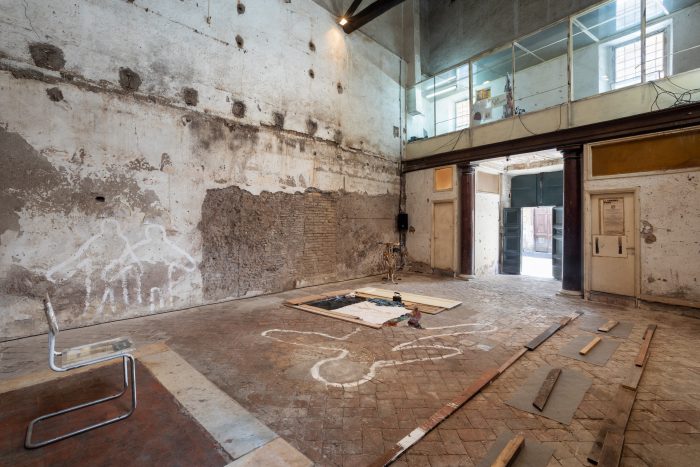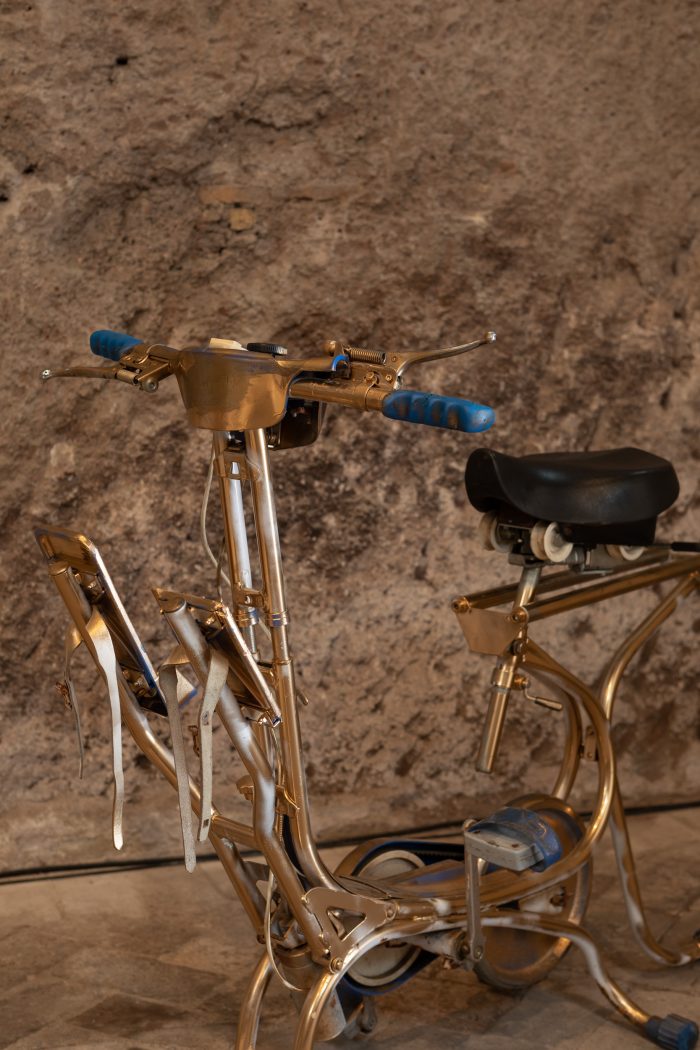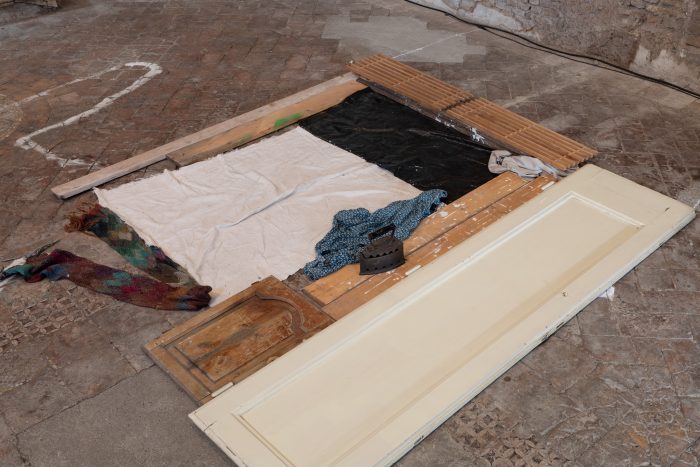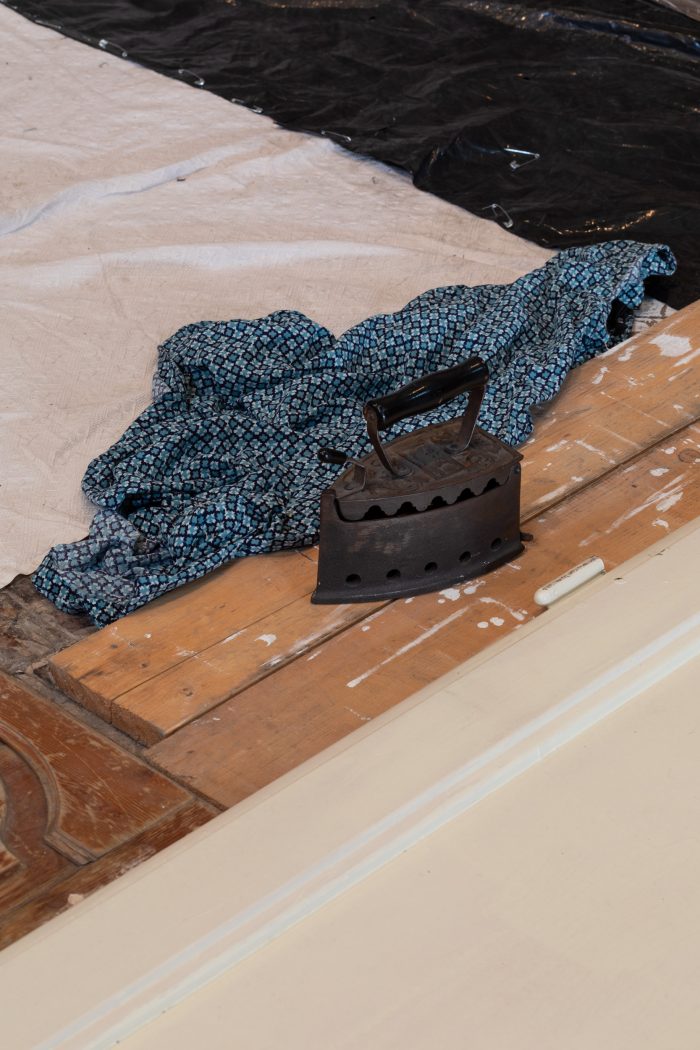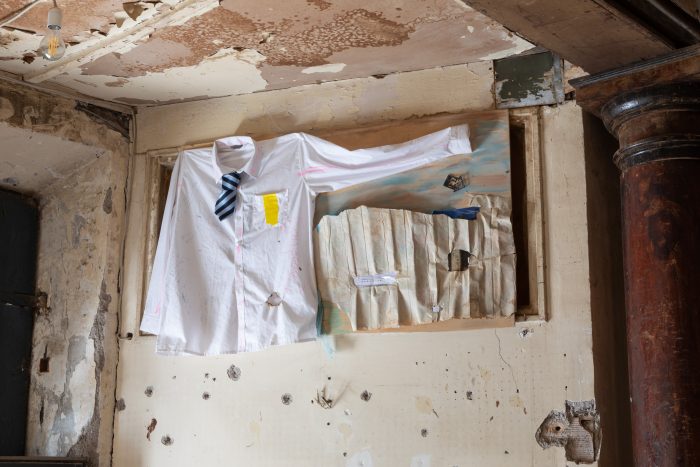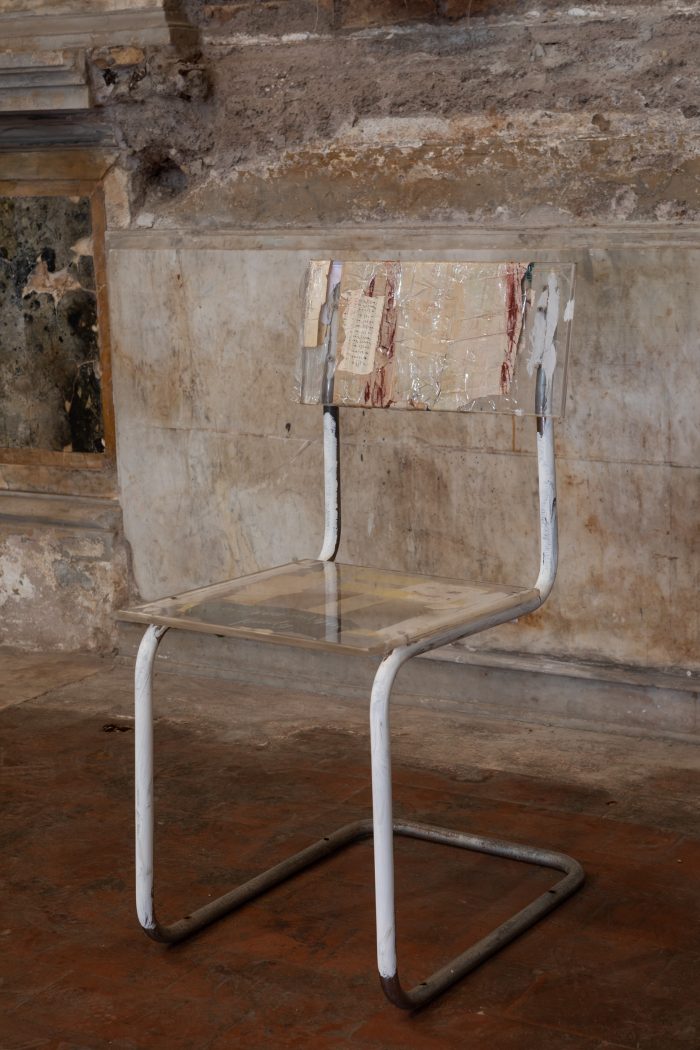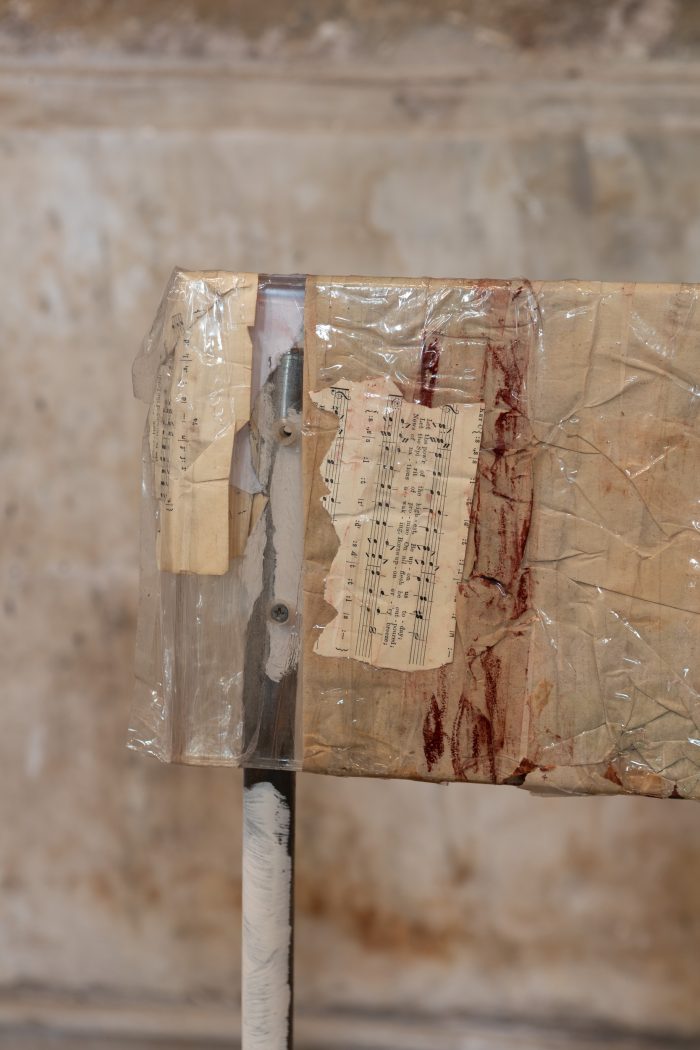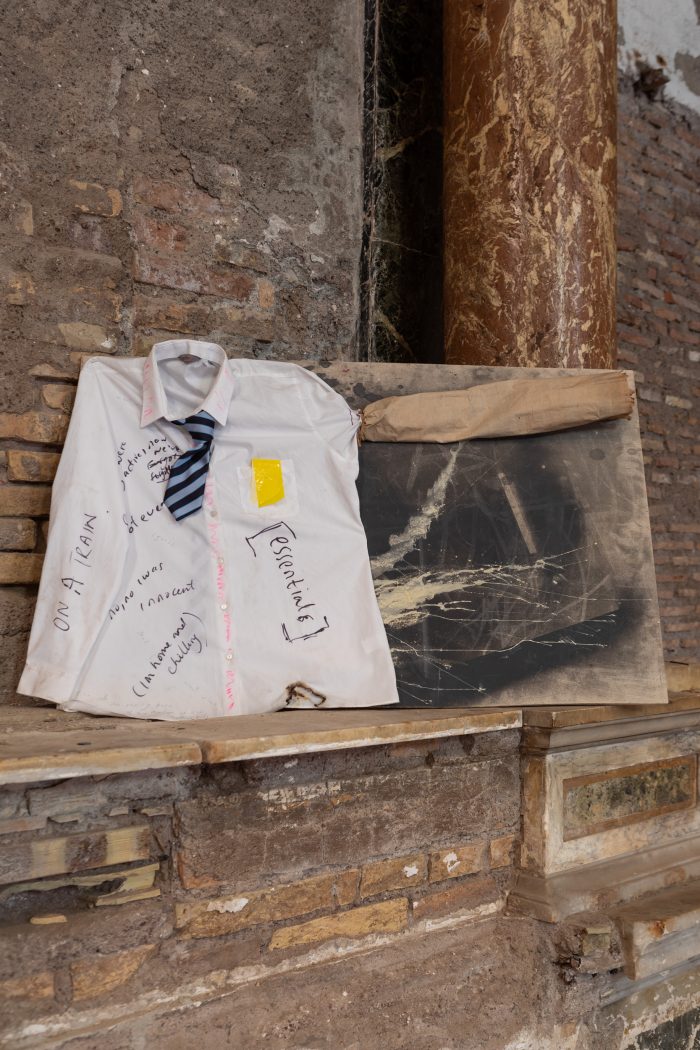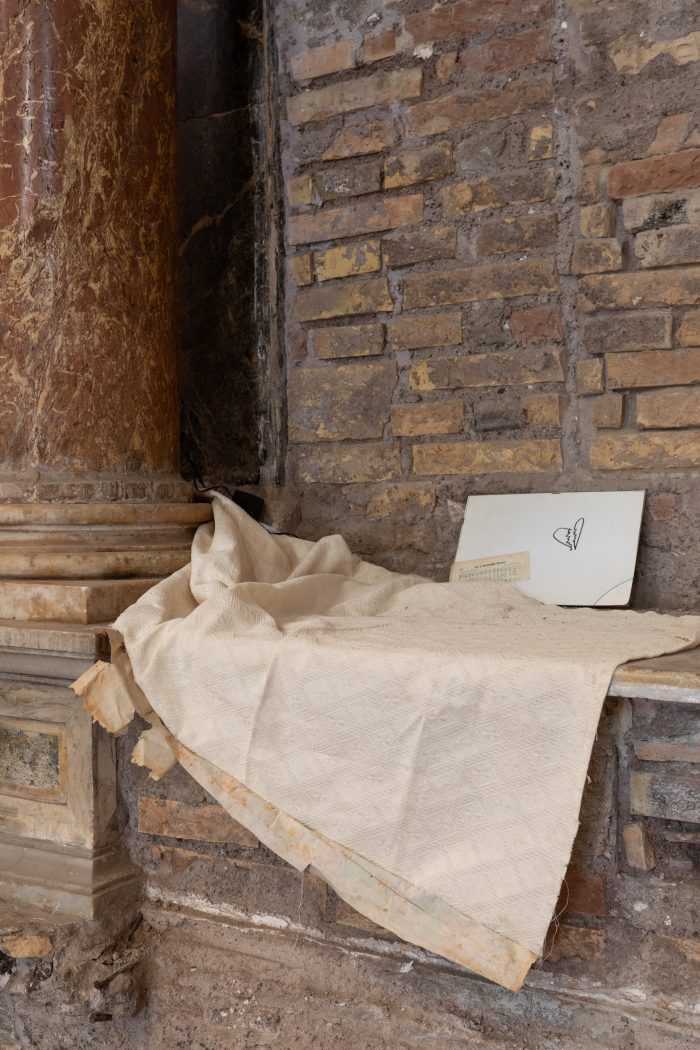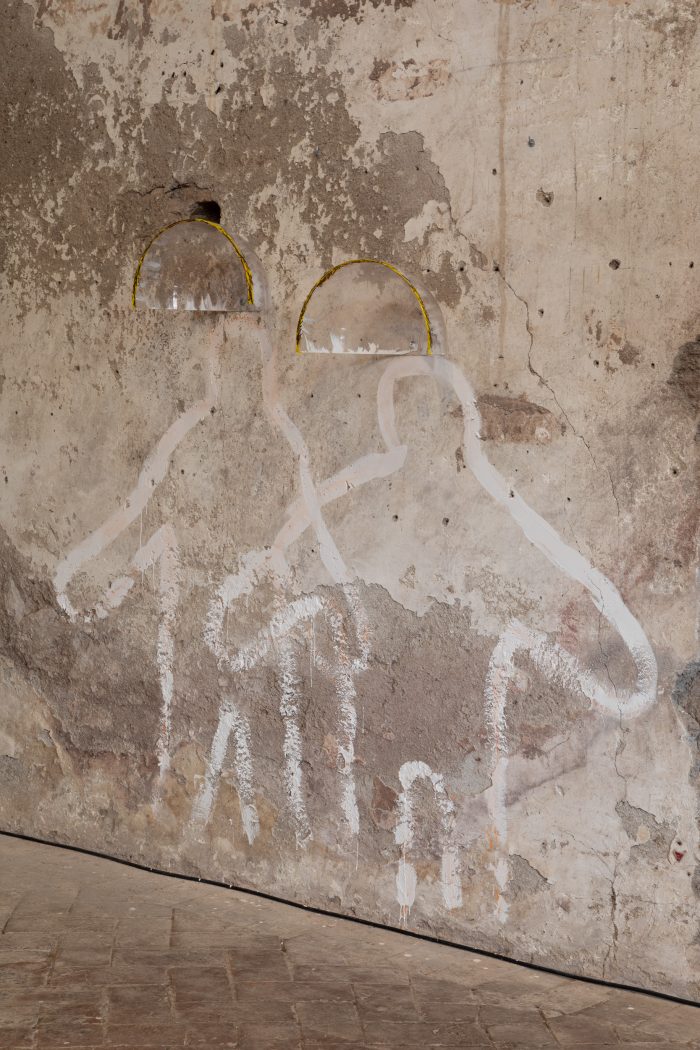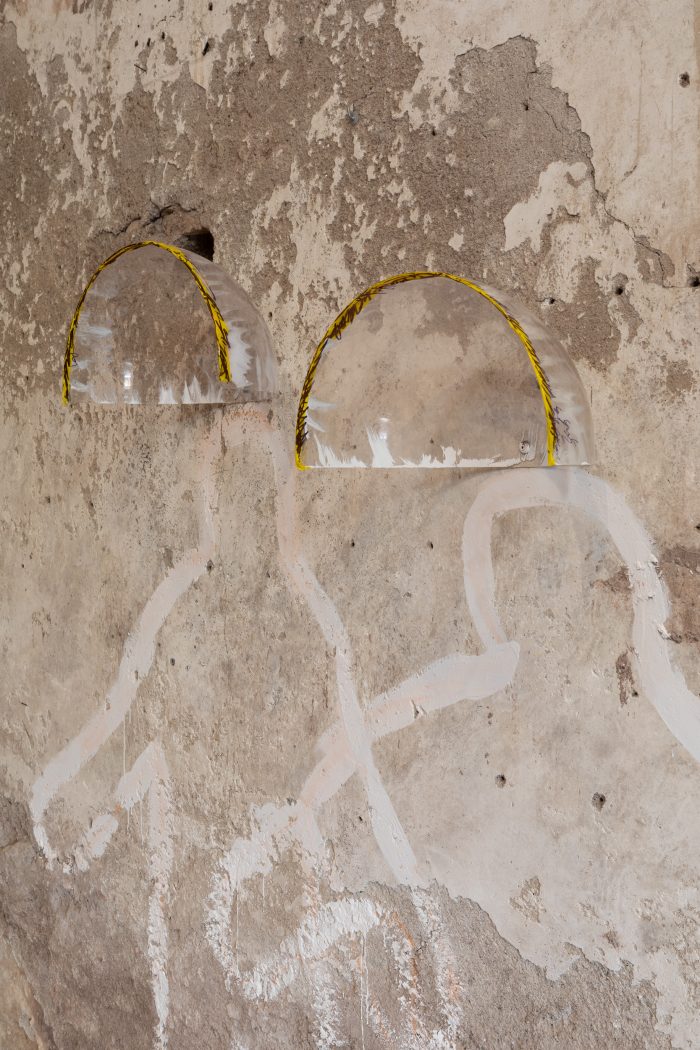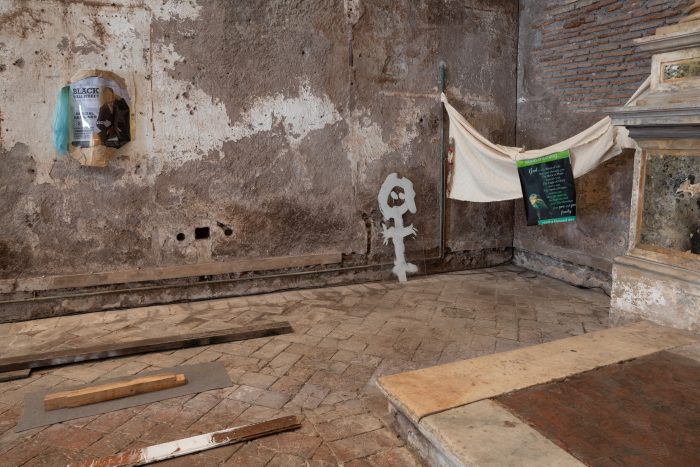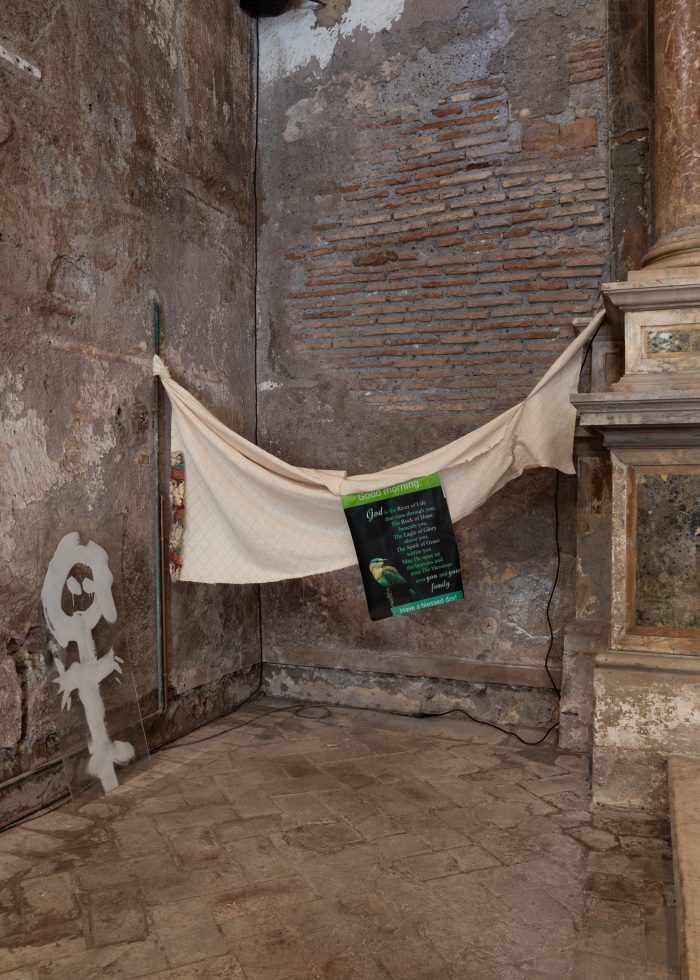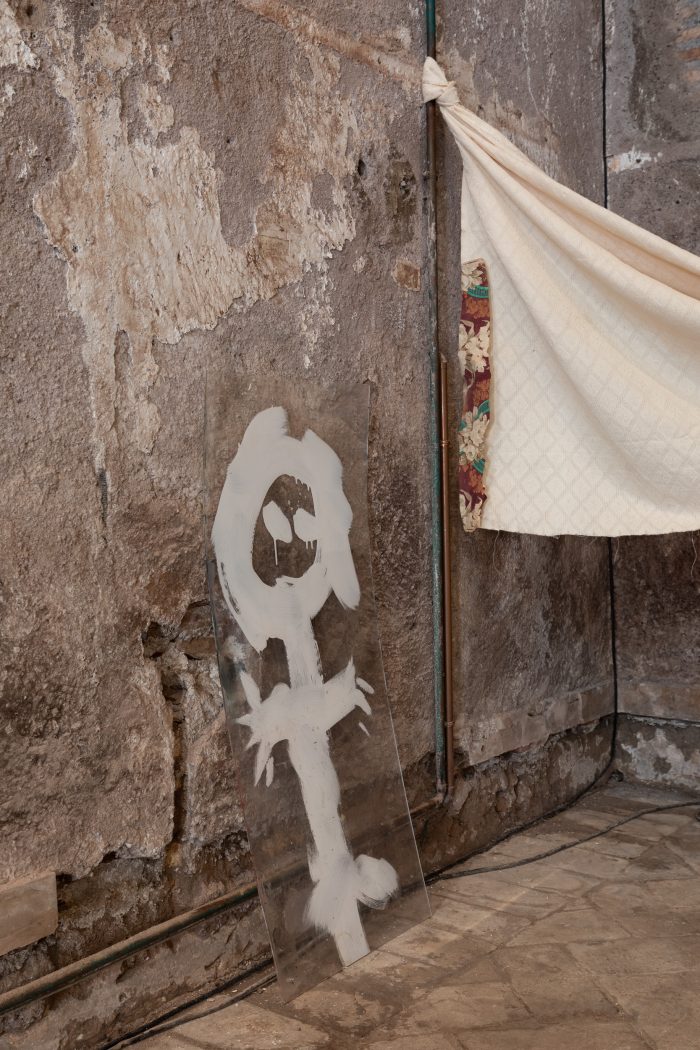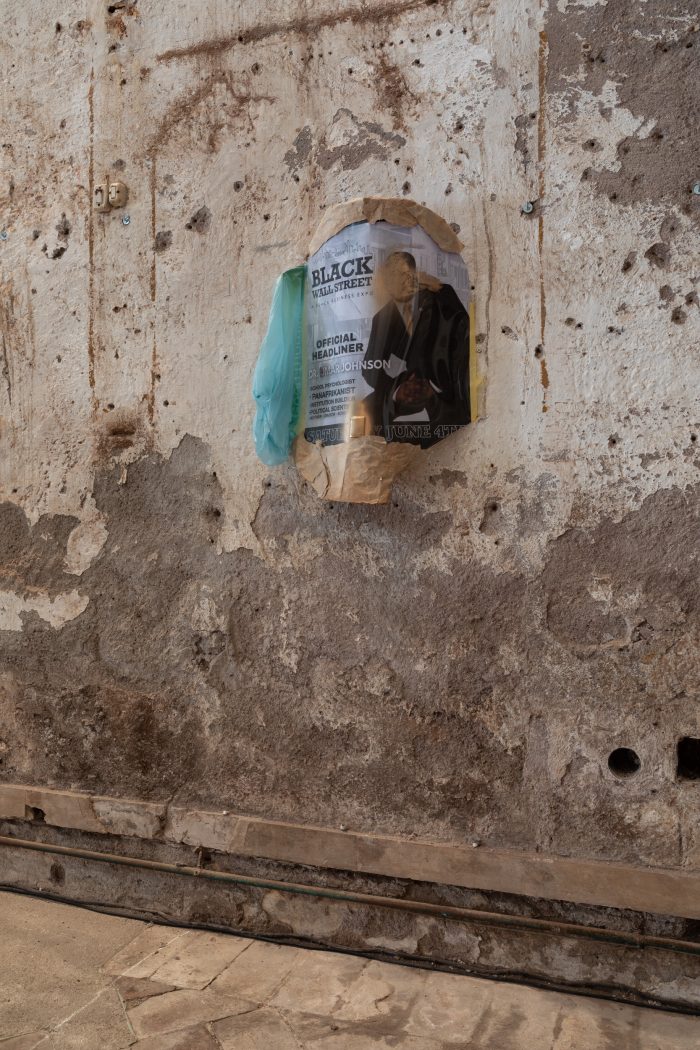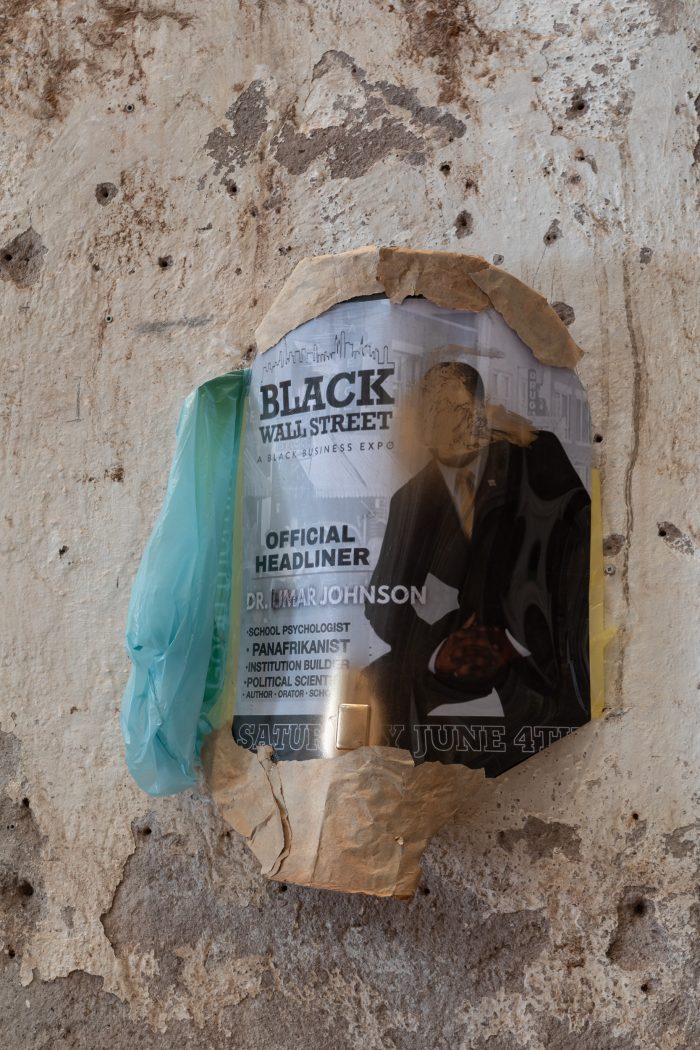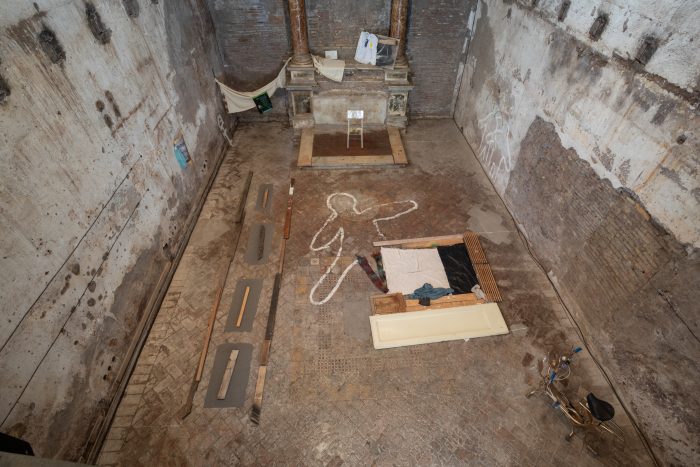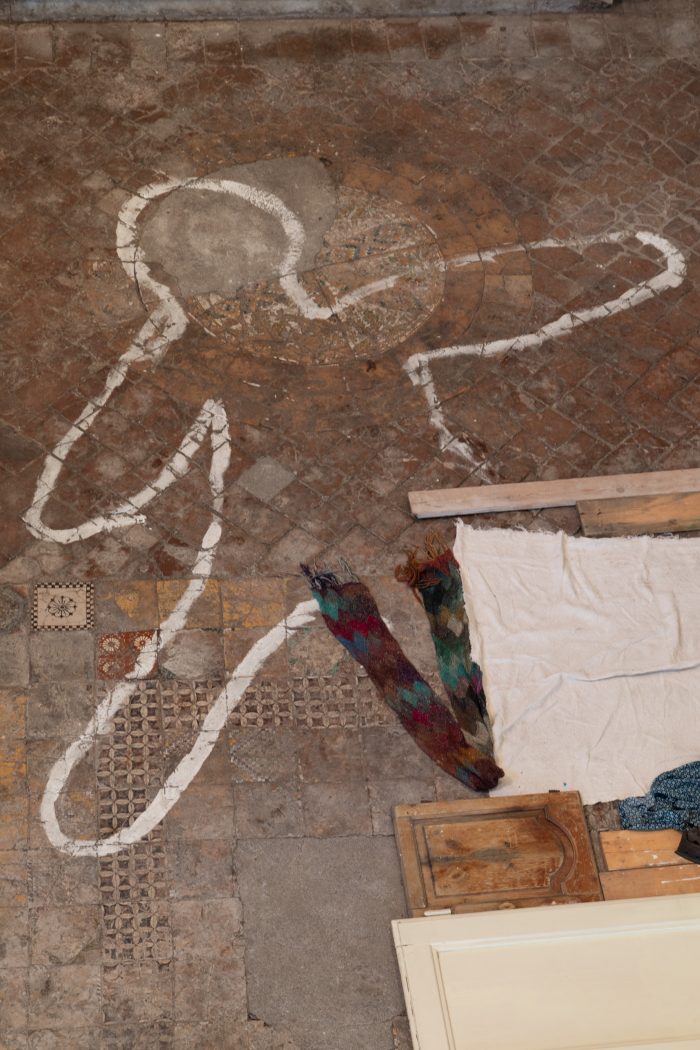 Psalm's Trust is a sitcom in progress within a soap opera set in an undisclosed fictional area.
Written and directed by Klein, it it is told through the eyes of the protagonist, Blessing, who states that this soap opera is about her impending death. As the narrative unfolds, she becomes the background character in her own story through a series of never-ending interludes and cutaway scenes, inspired by Klein's past experience as a transcriber, researcher and logger in British tv shows.
Psalm's Trust features new sculptural works, original music and film by the artist.
KLEIN
(in residence)
PSALM'S TRUST
MAY 25 – JUNE 10, 2022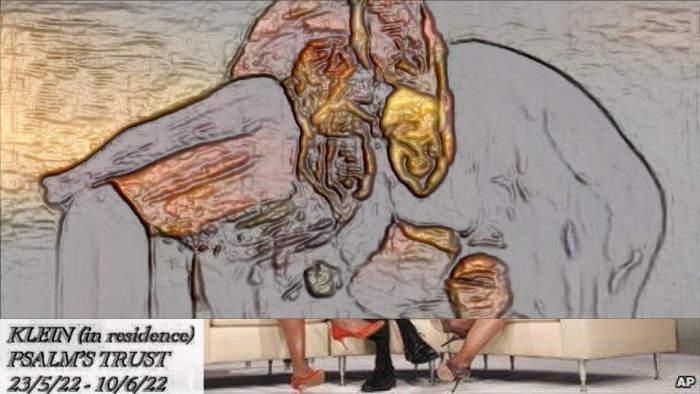 ALIGHIERO E BOETTI
AUTORITRATTO
MARCH 11 – MAY 7, 2022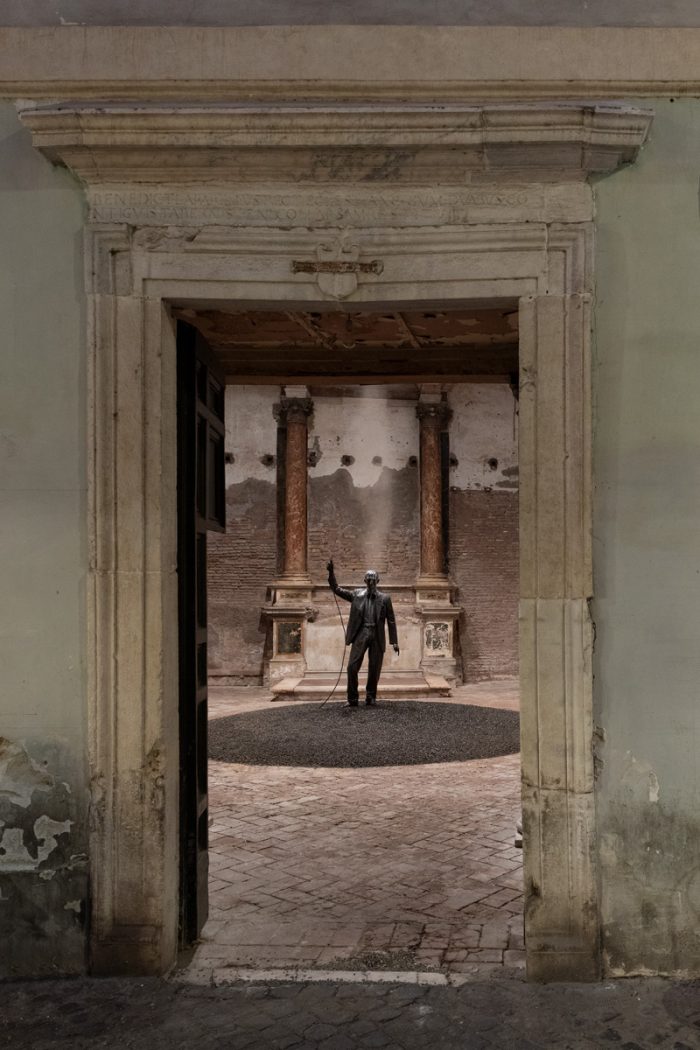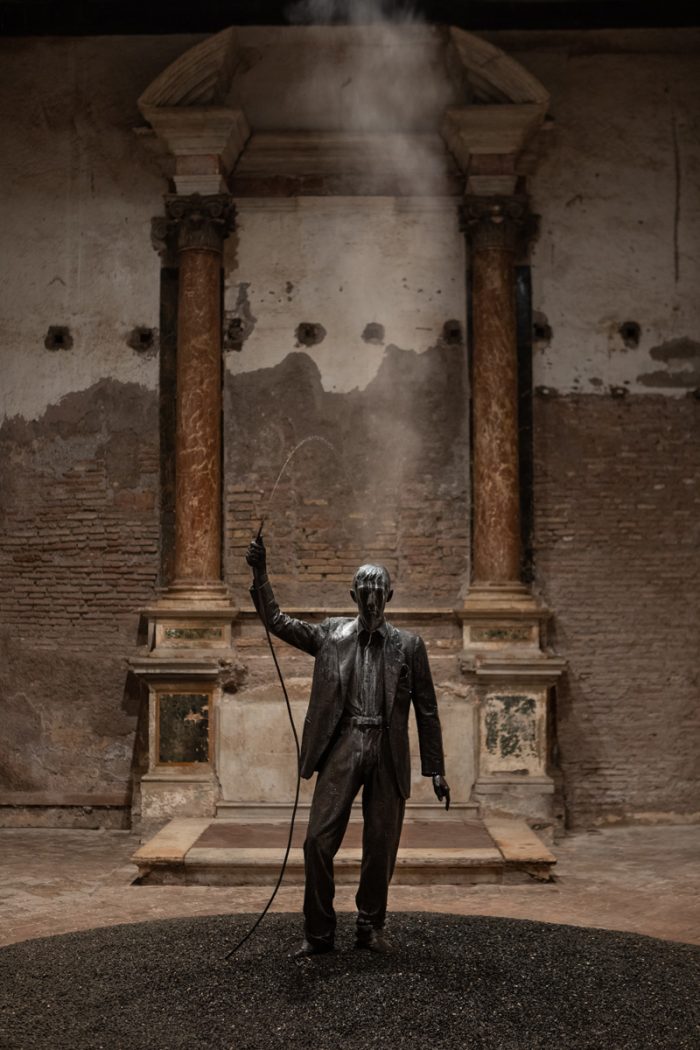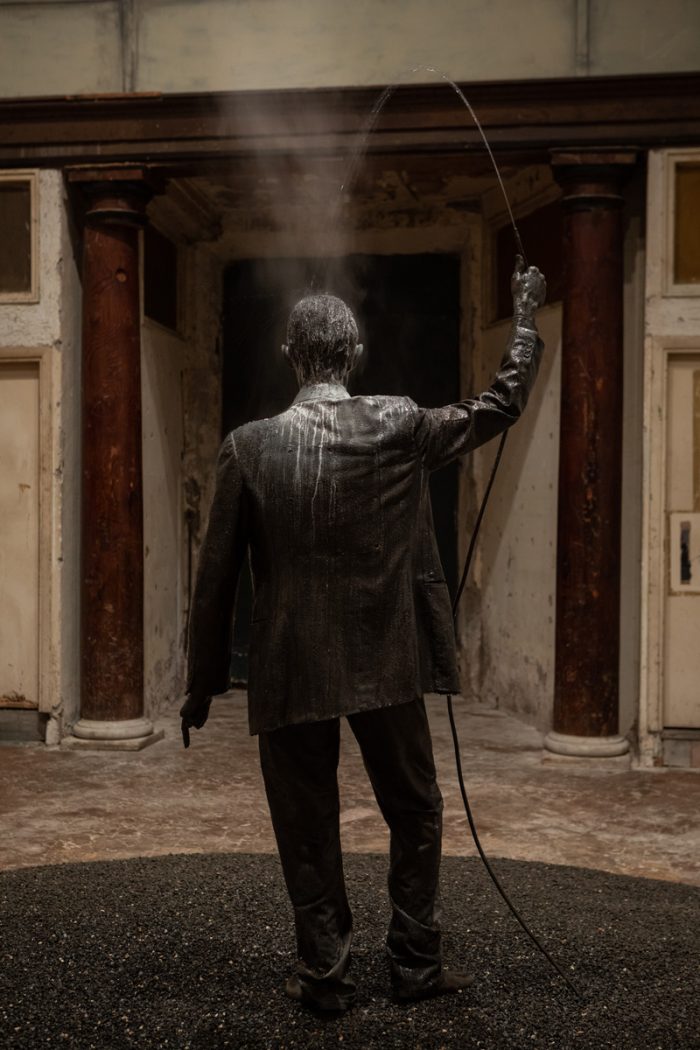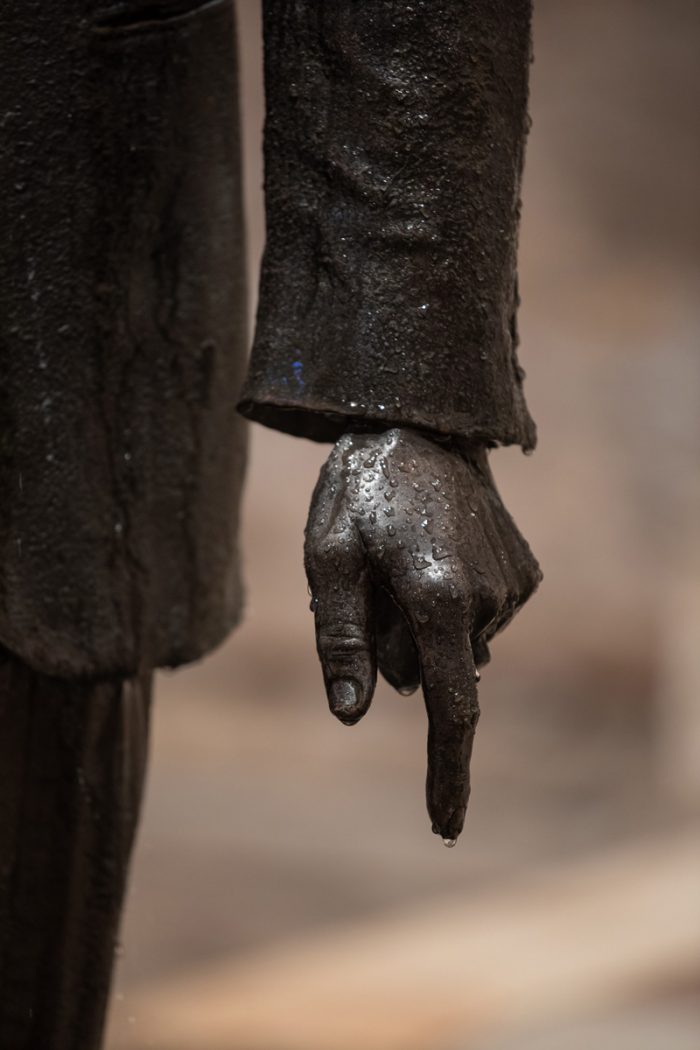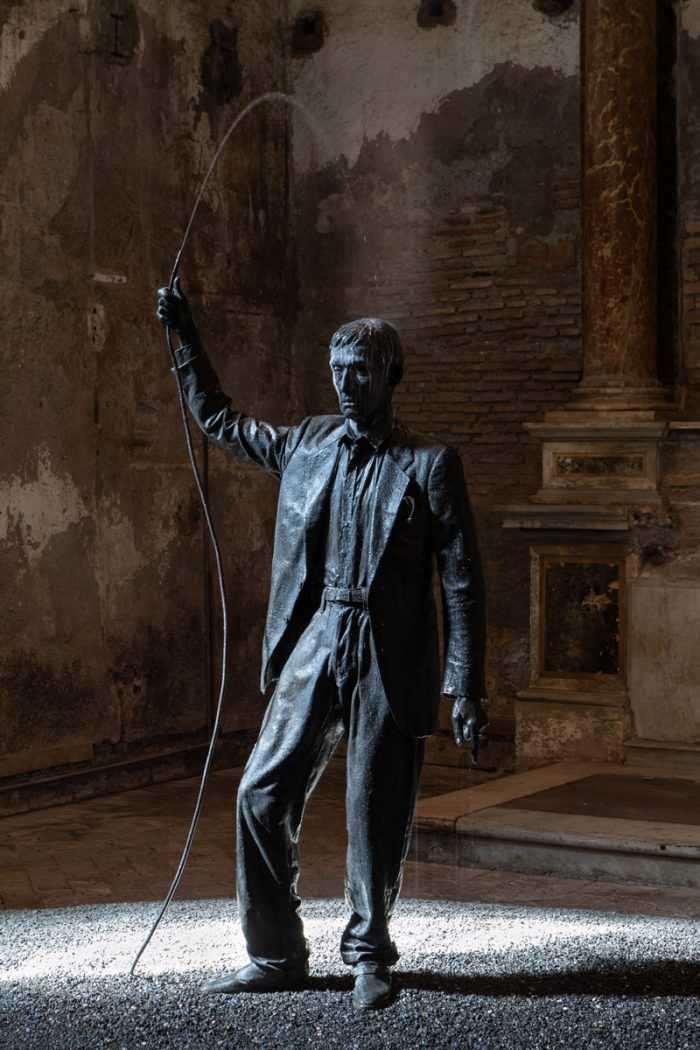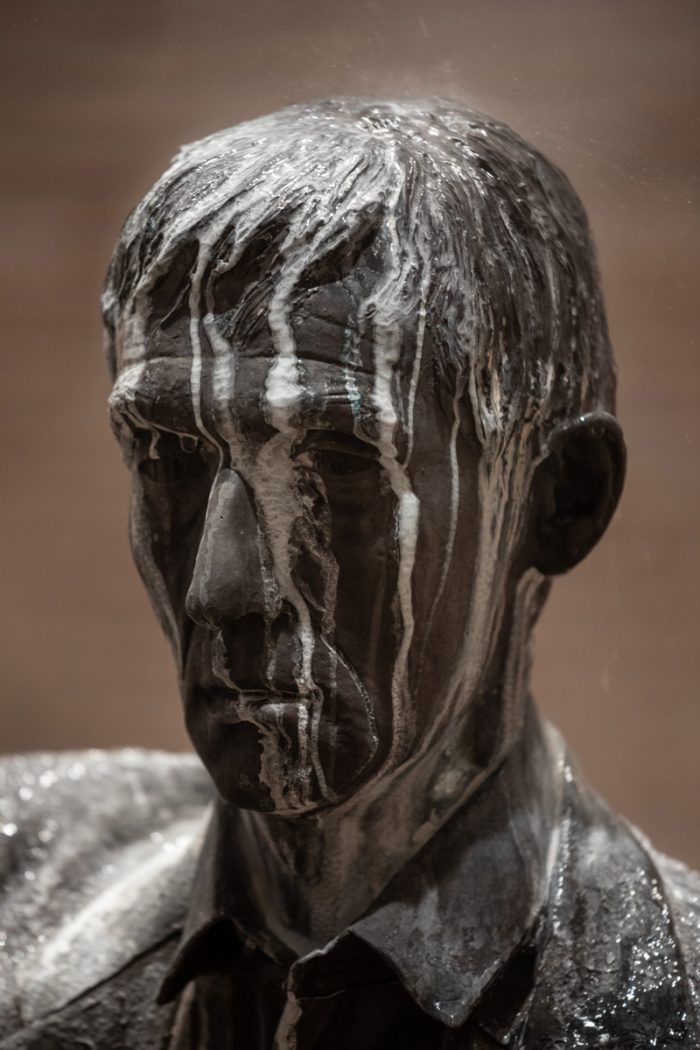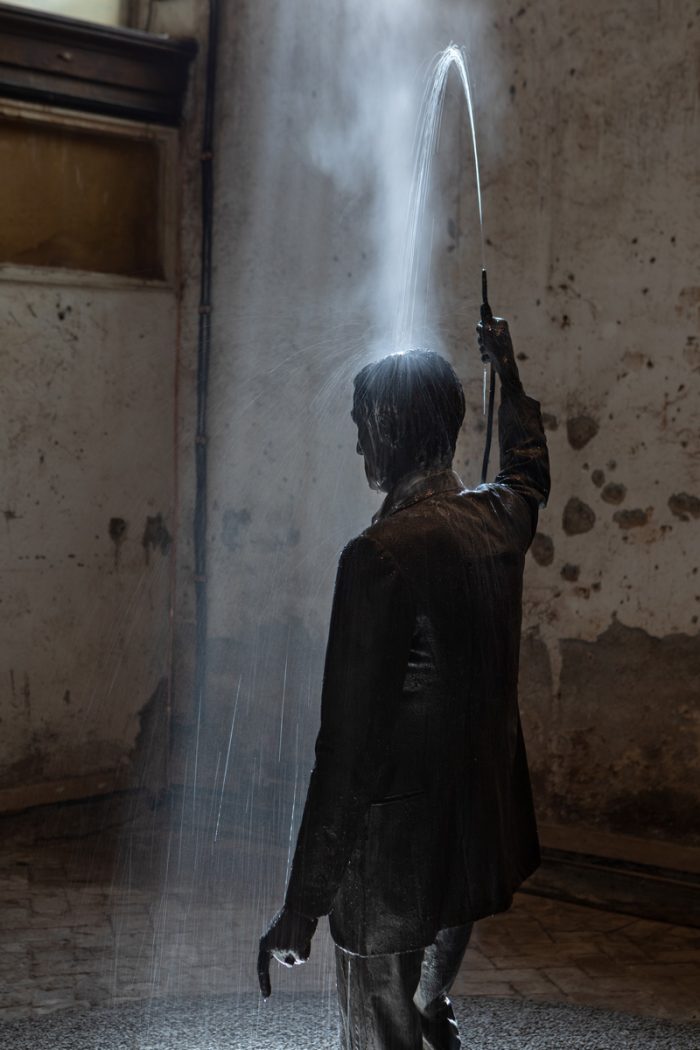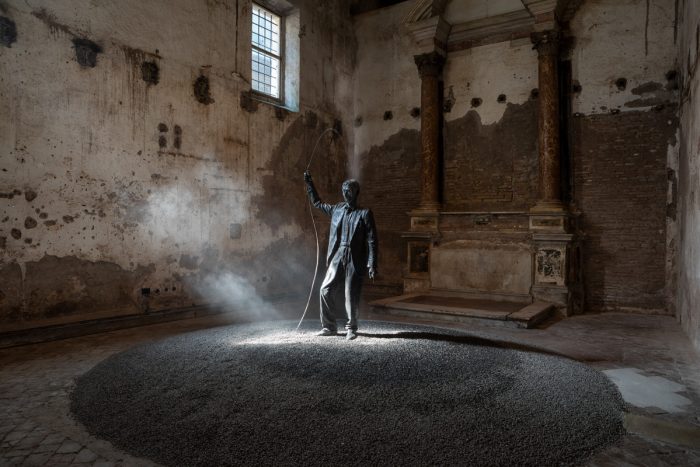 VICTOR MAN
1837, Abbozzo per un Autoritratto
 DECEMBER 11, 2021 – FEBRUARY 19, 2022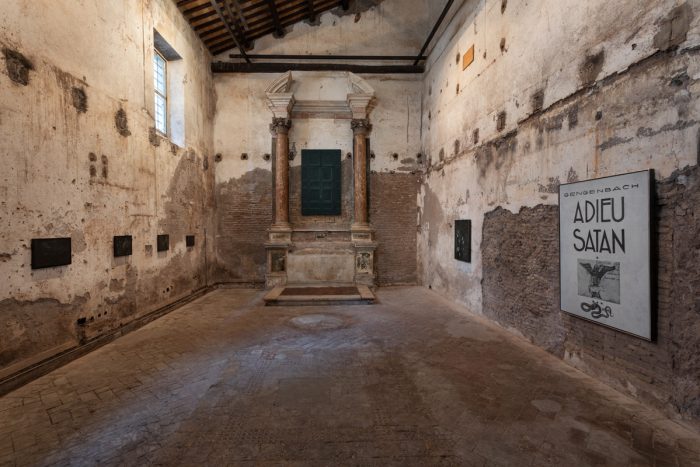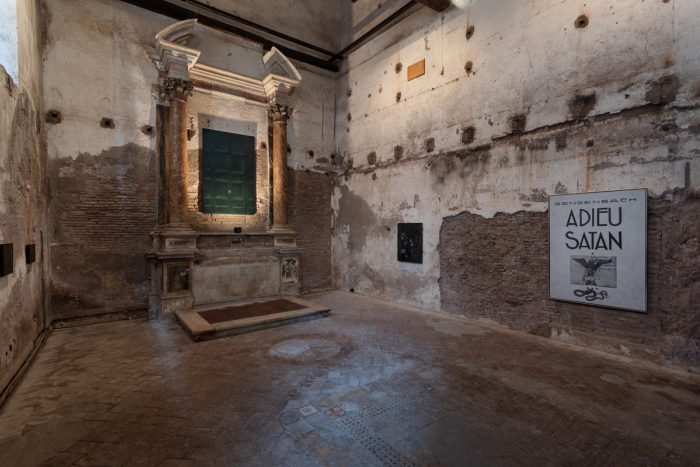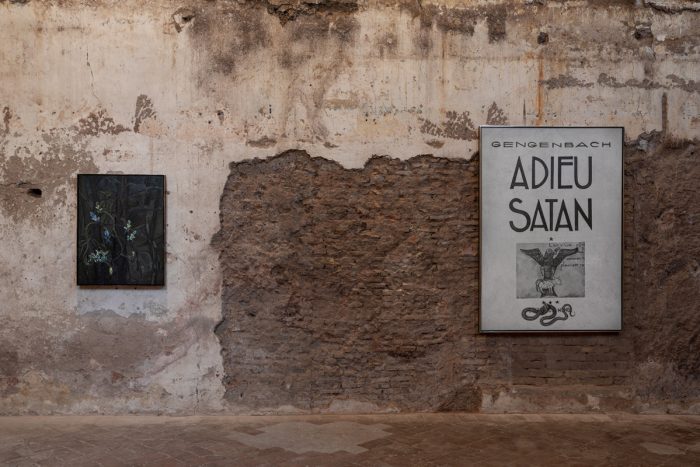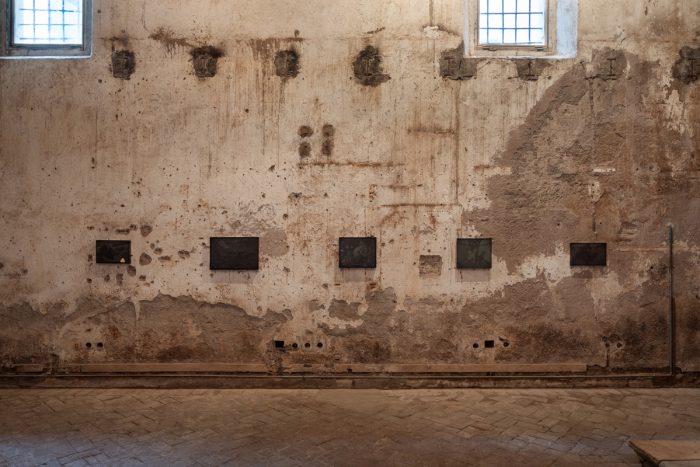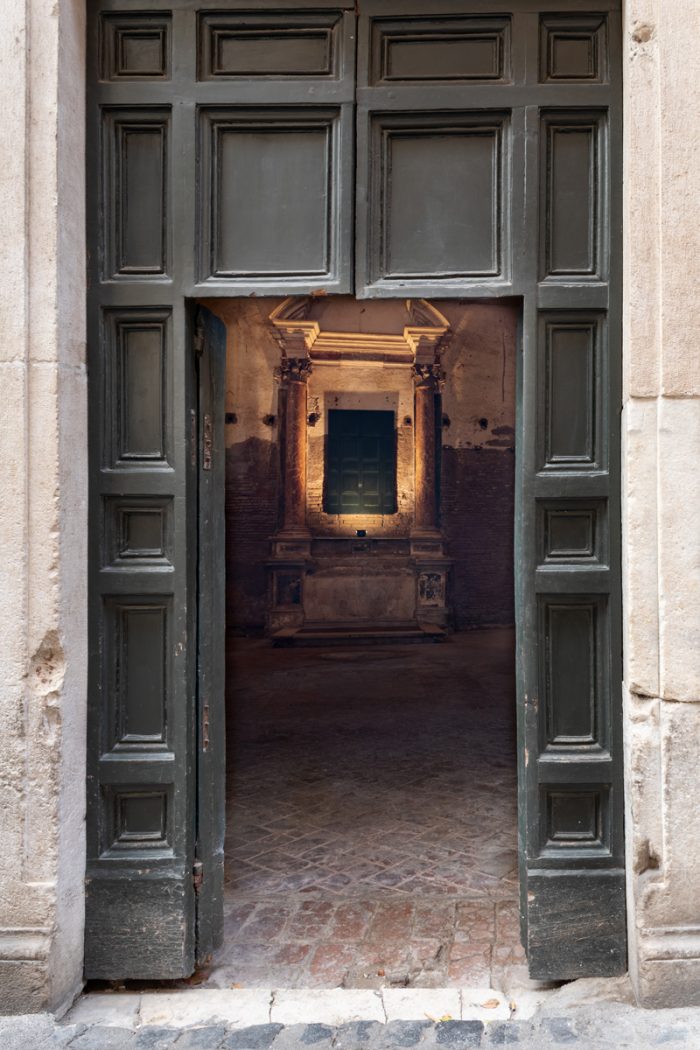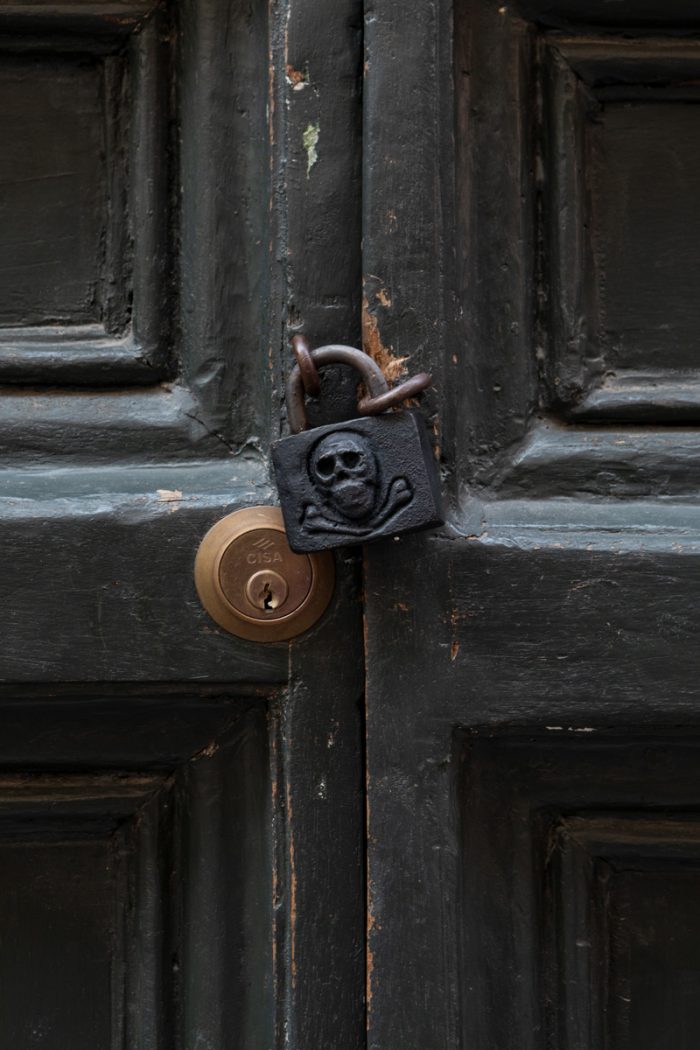 ED ATKINS
THE WORM
OCTOBER 9 – DECEMBER 4, 2021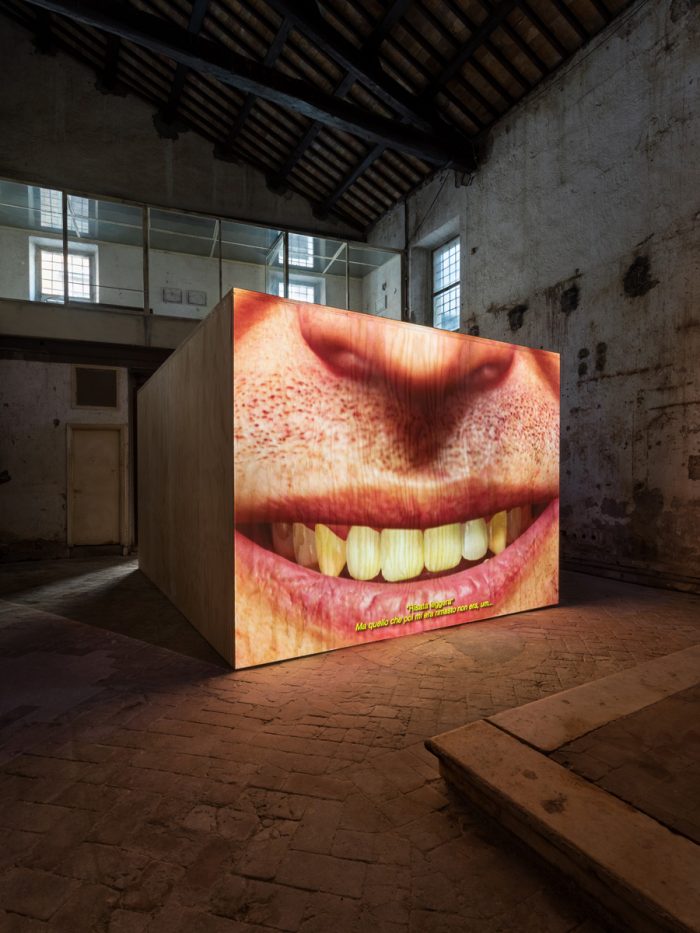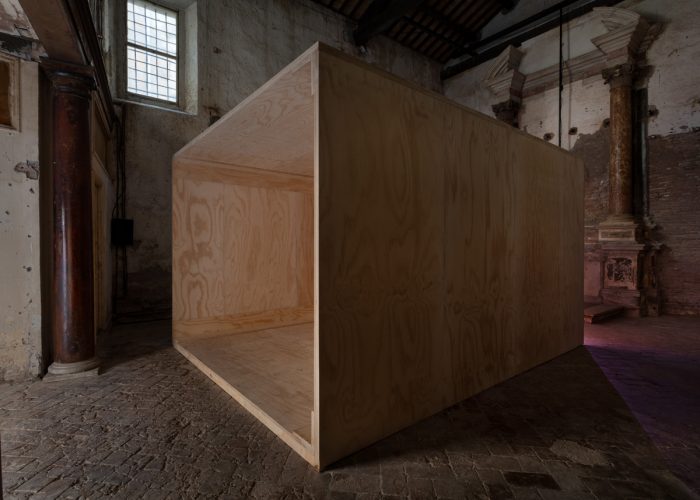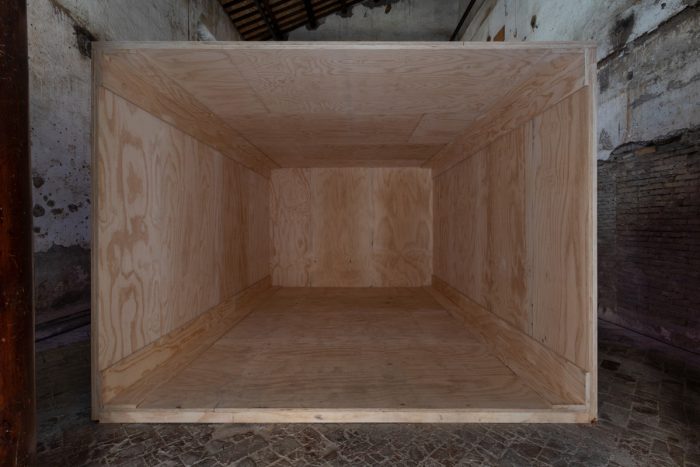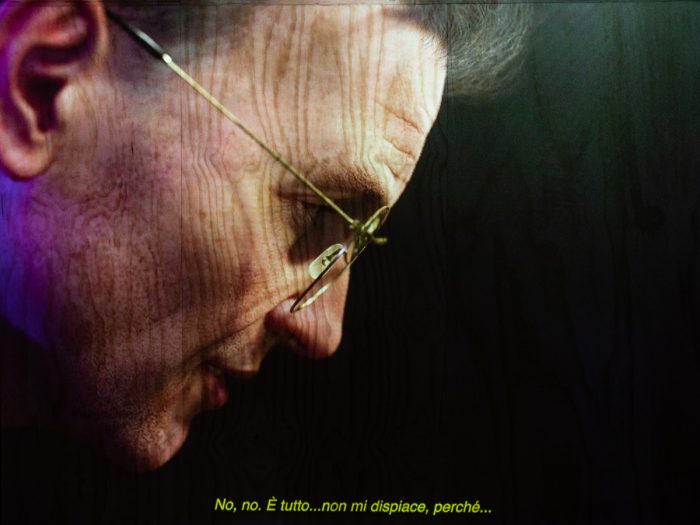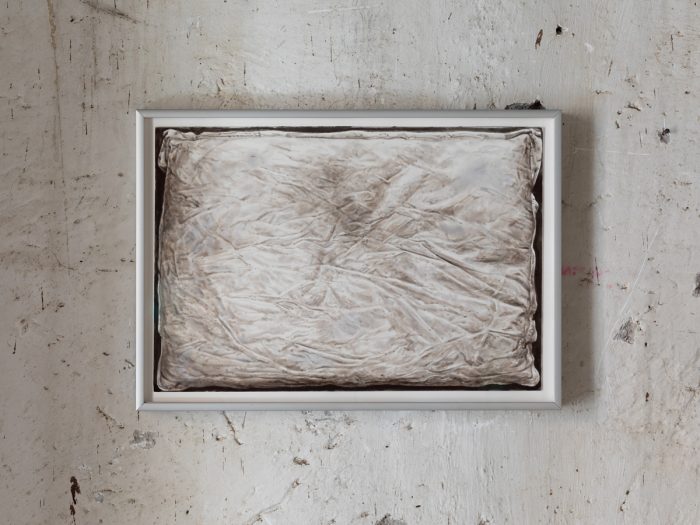 KERSTIN BRÄTSCH / EDUARDO PAOLOZZI
SUN SWALLOWER
JUNE 30 – SEPTEMBER 25, 2021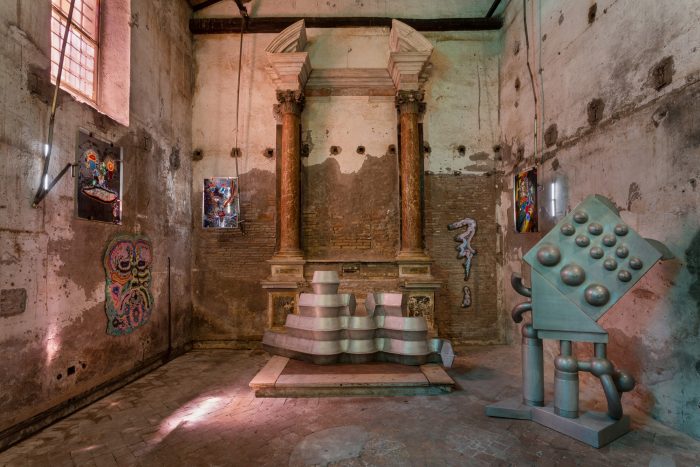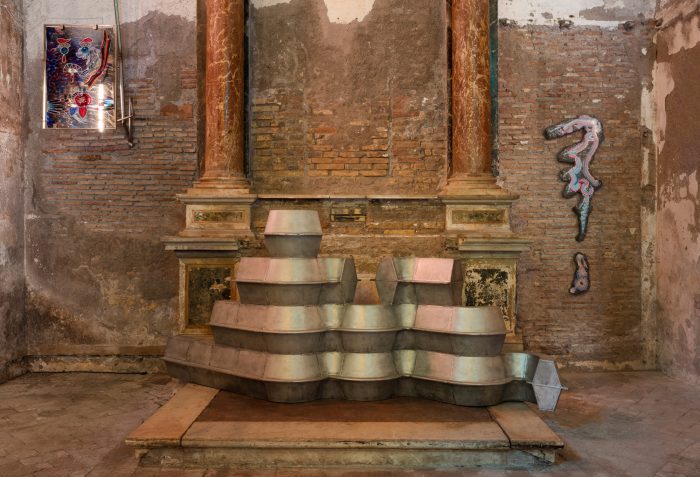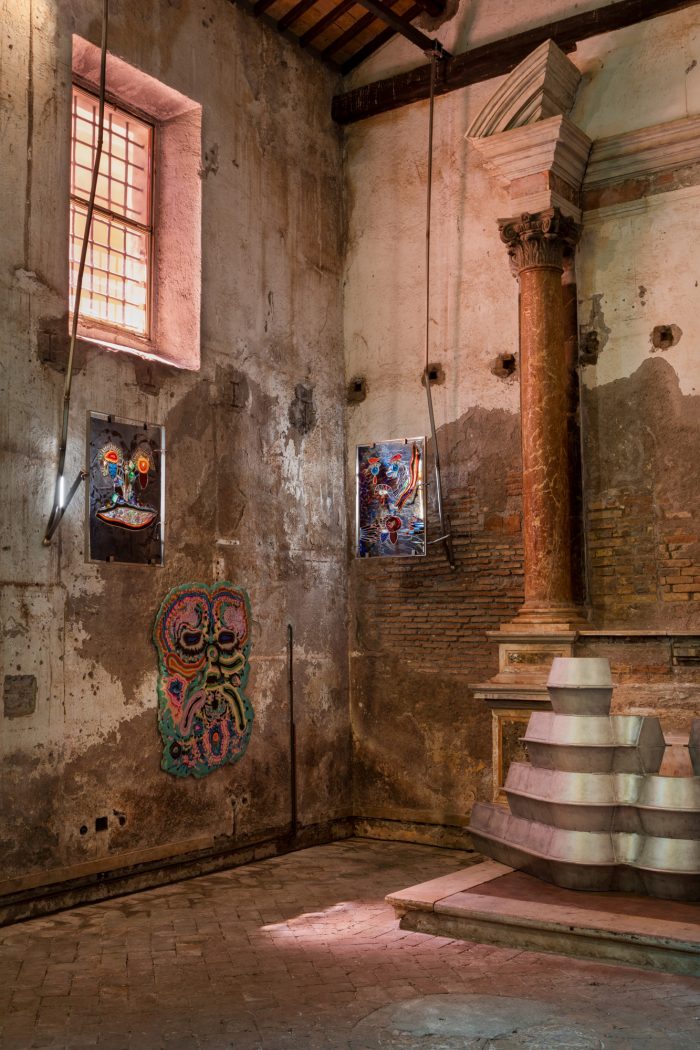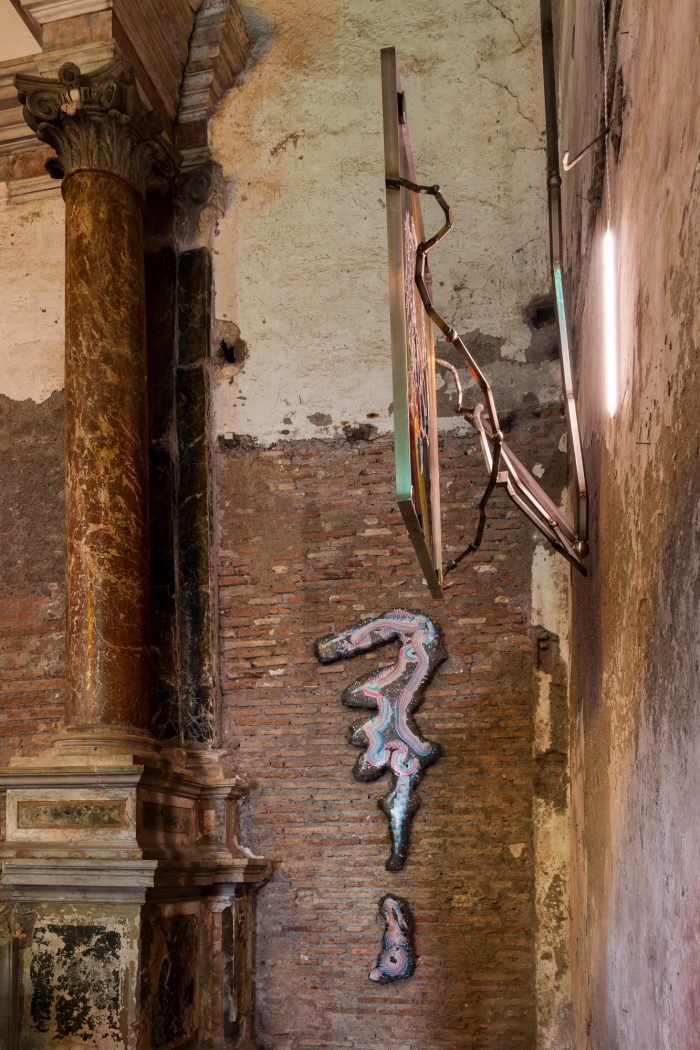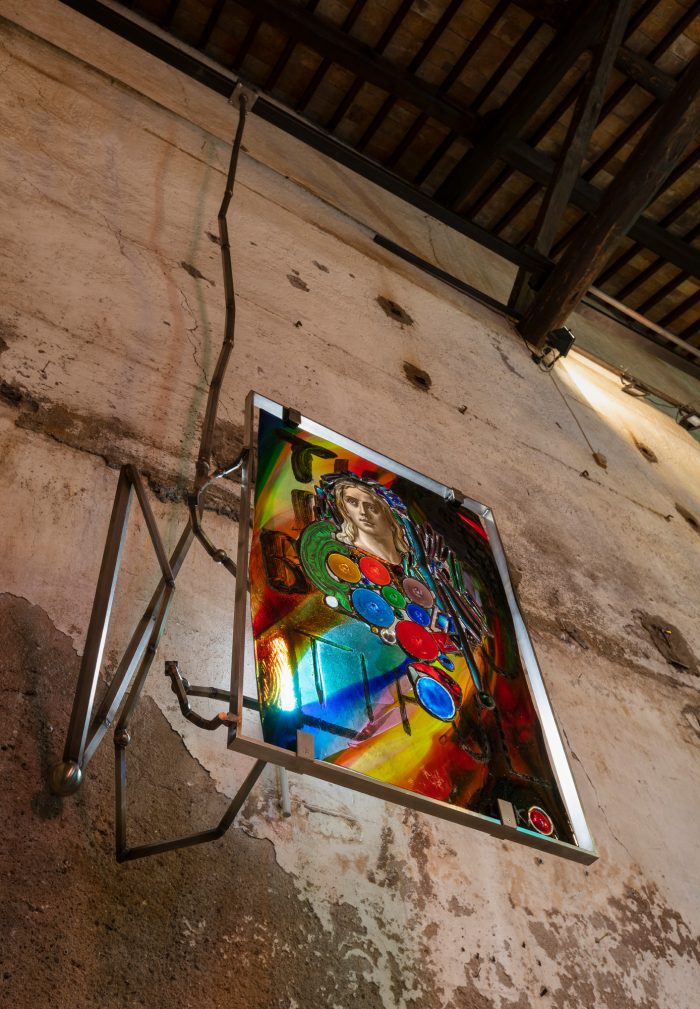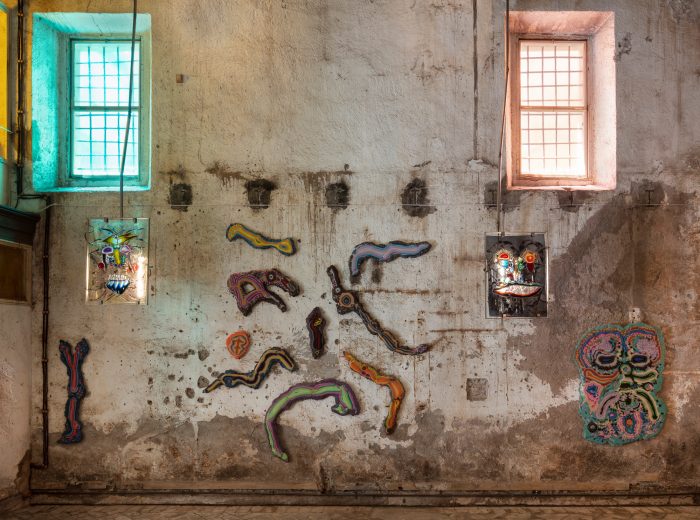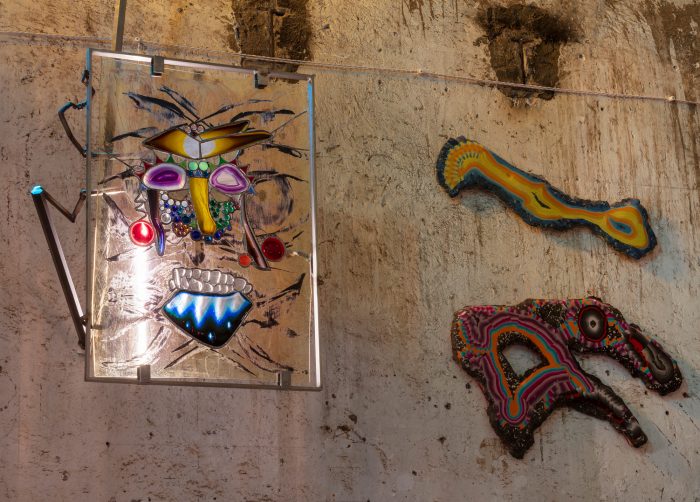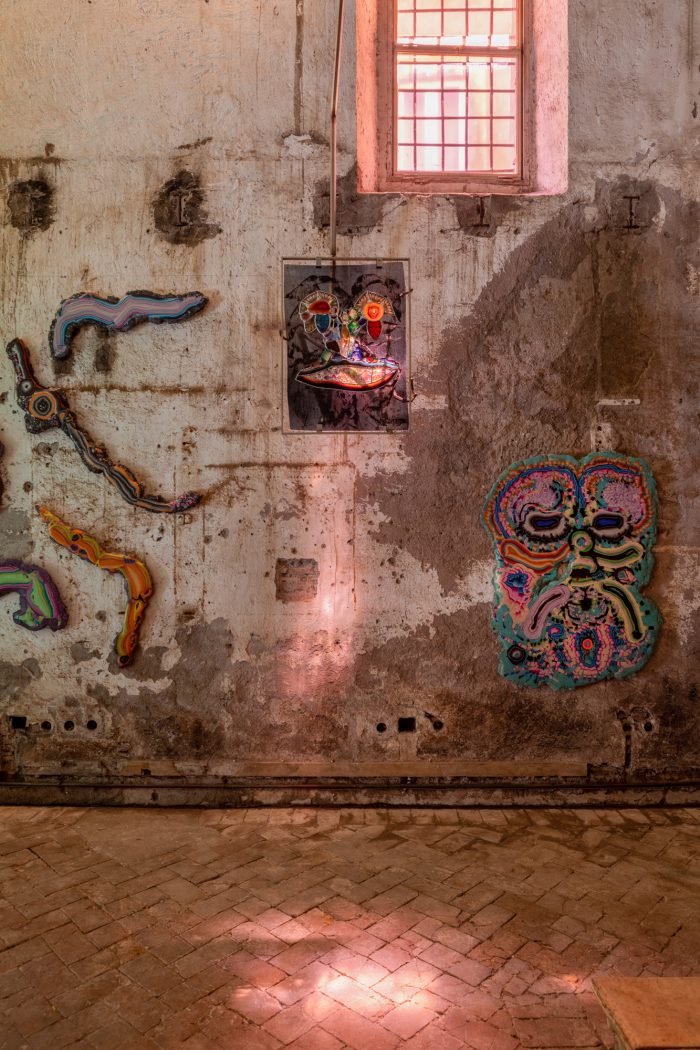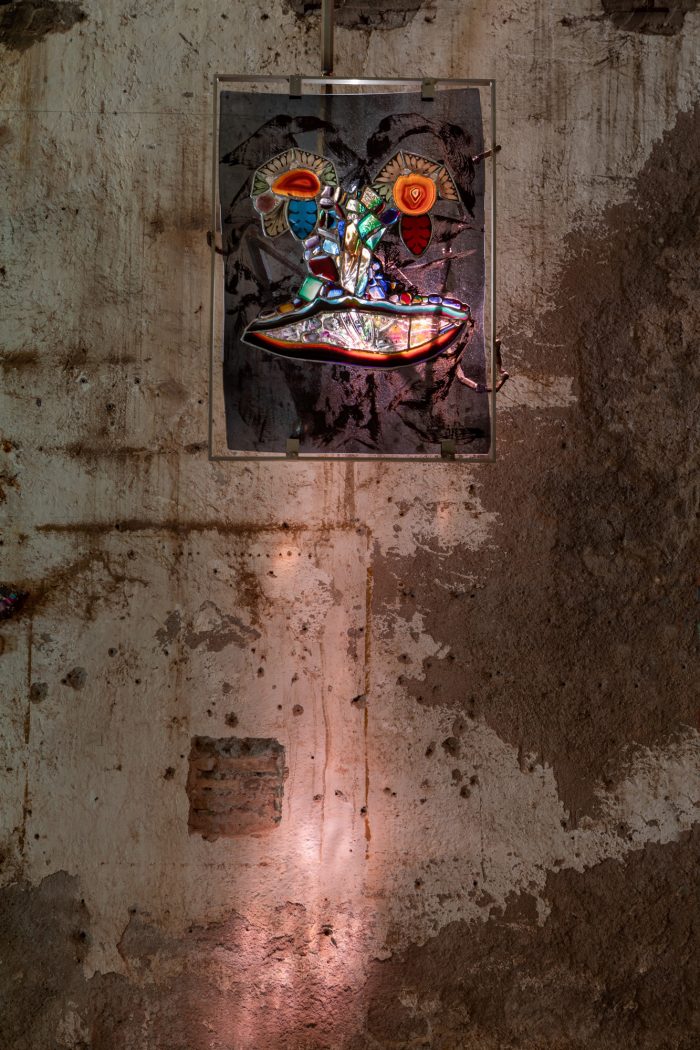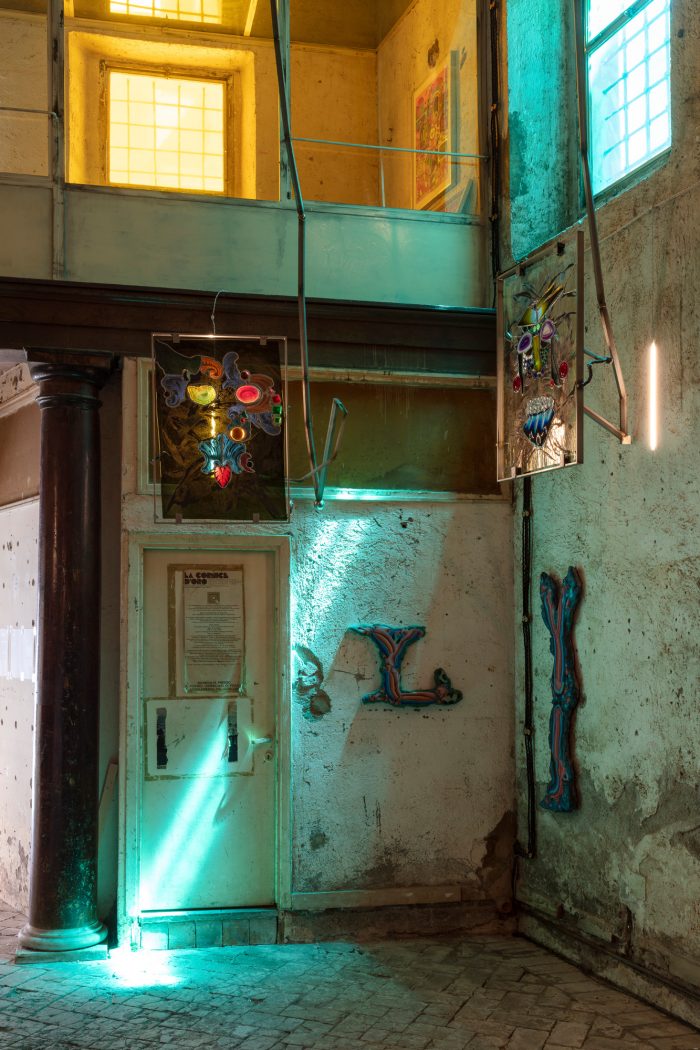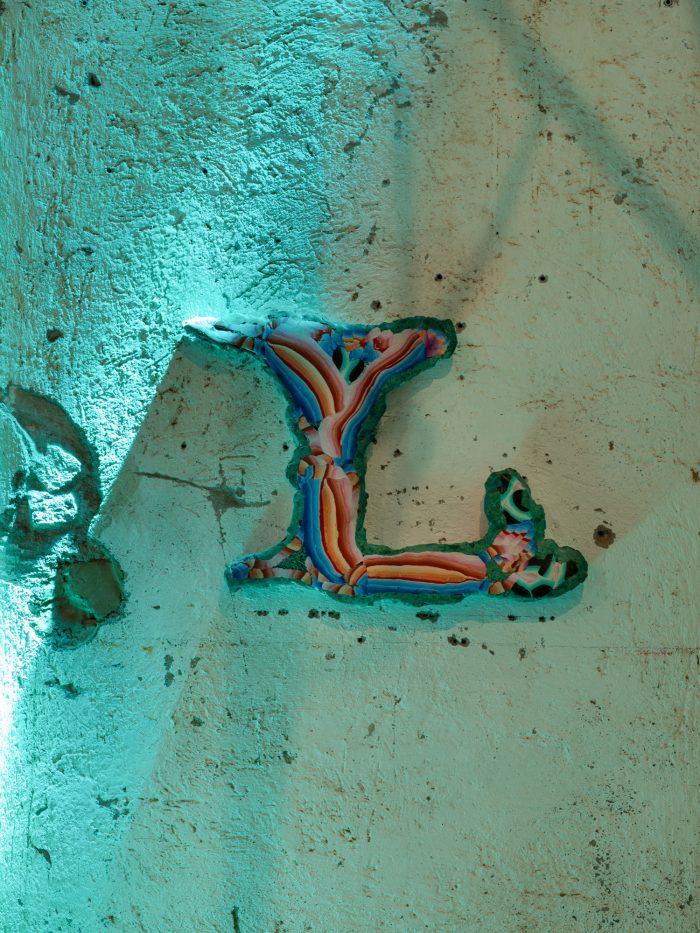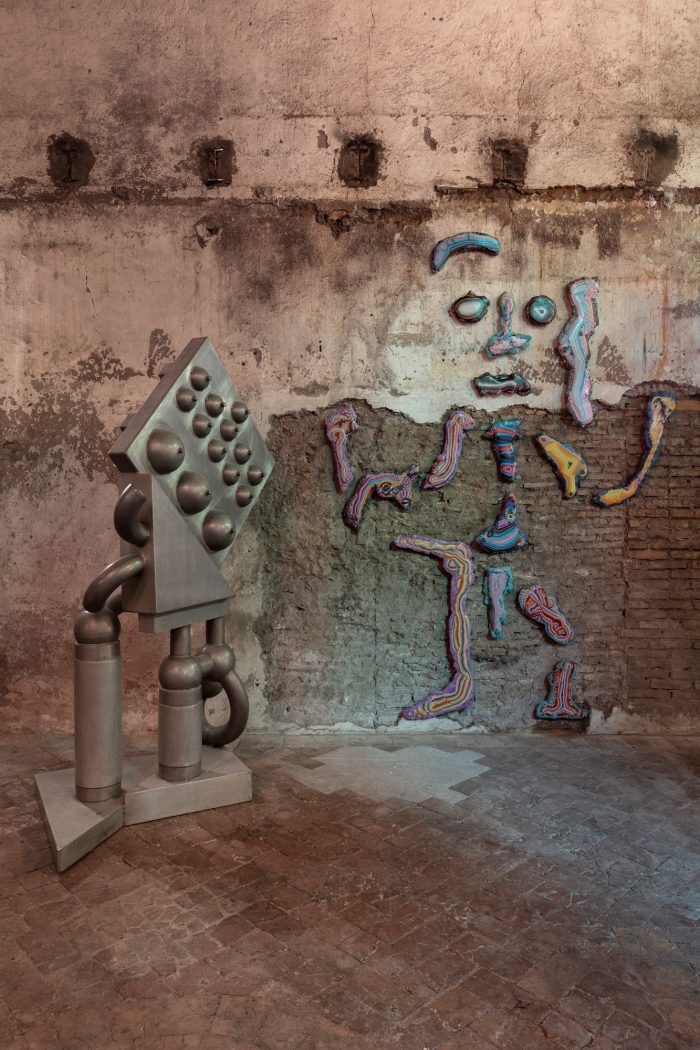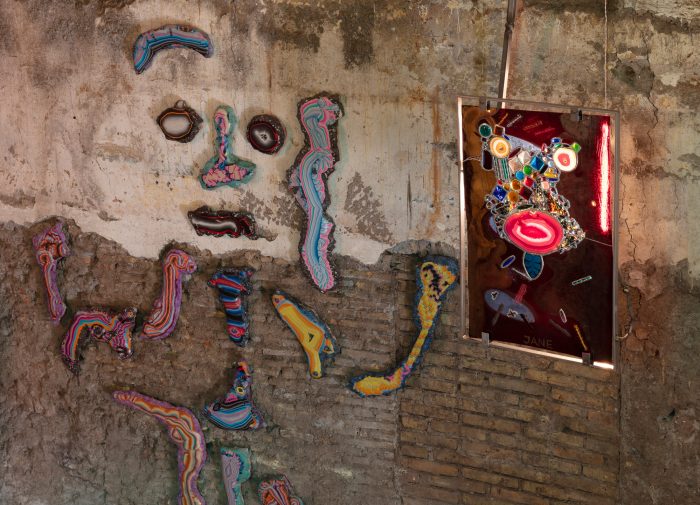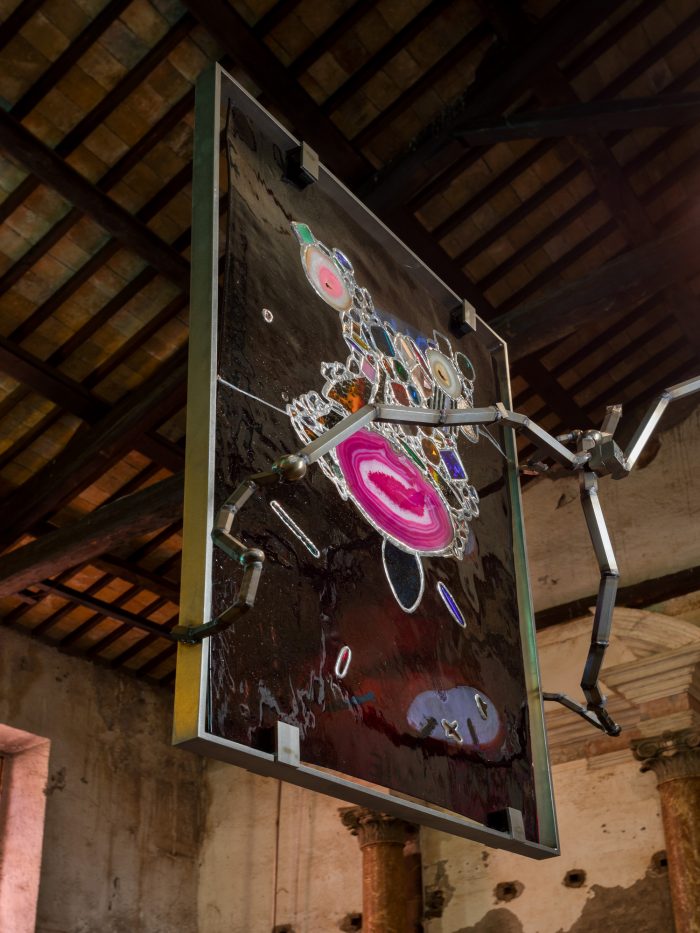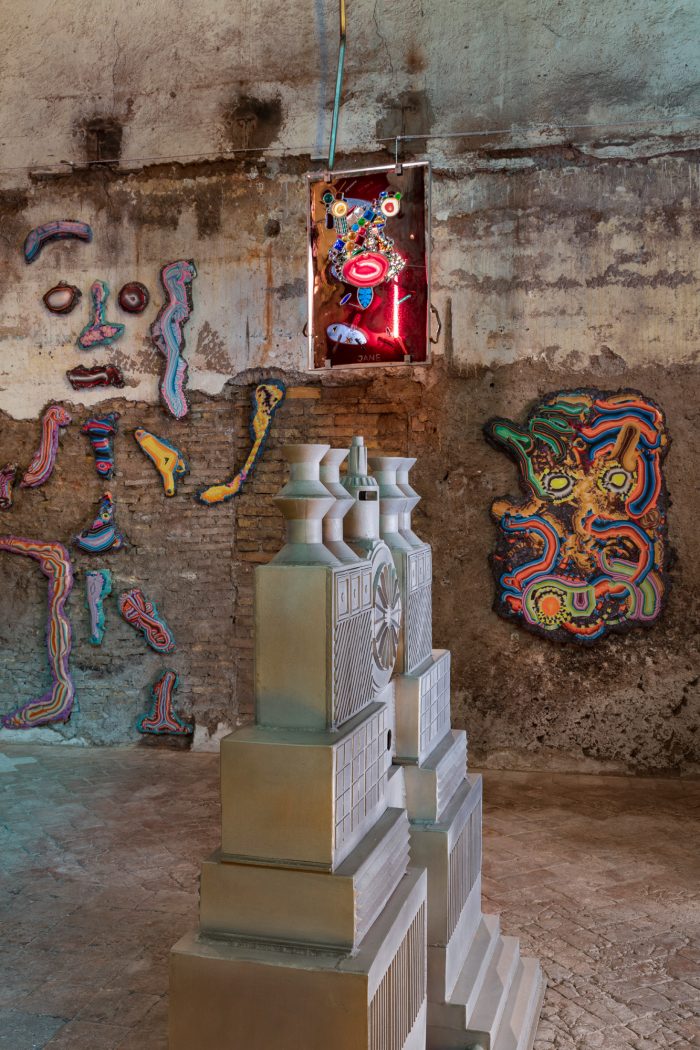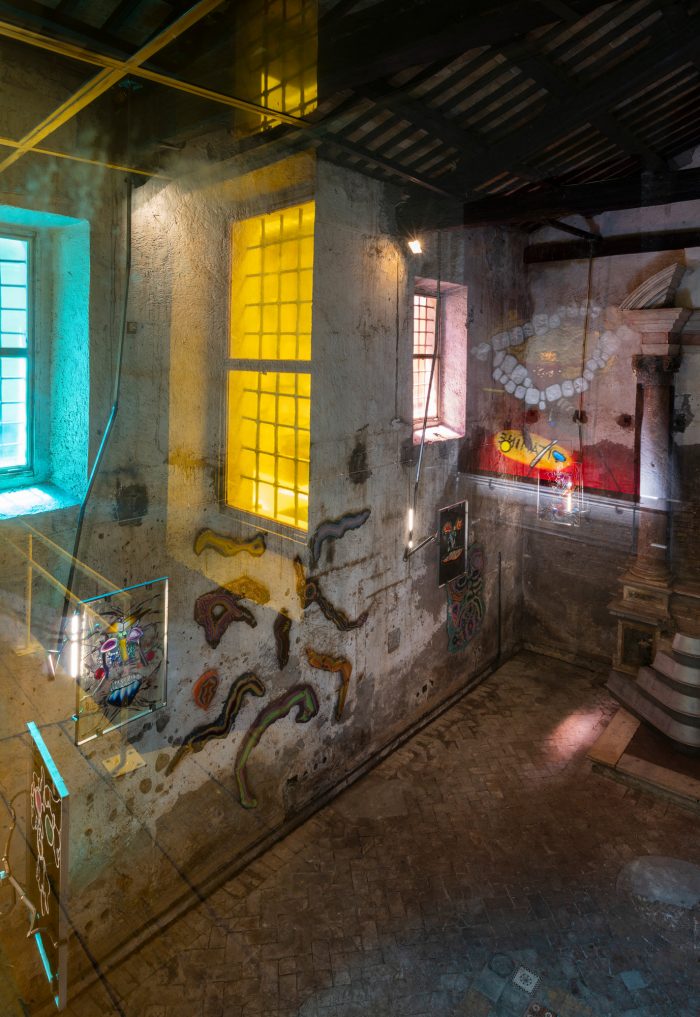 JANNIS KOUNELLIS
EASTER 2021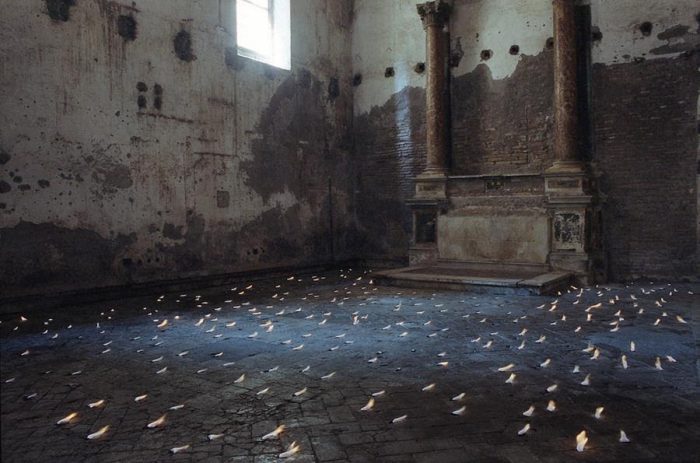 UNTITLED, 1969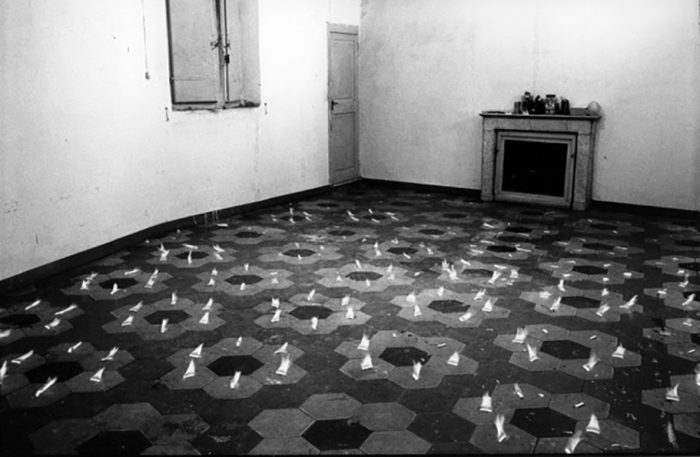 Copyright: Estate of Jannis Kounellis.
Photo 1: Valeria Giampietro, Alessandro Cicoria.
Photo 2: Claudio Abate.
ALEX KATZ
NOVEMBER 19, 2020 – 30 JANUARY, 2021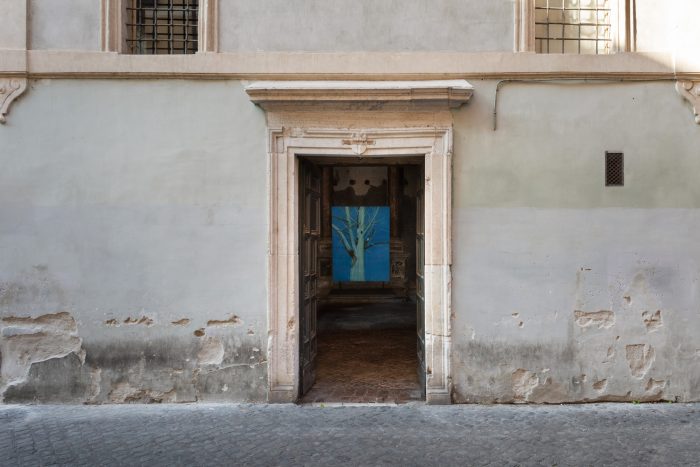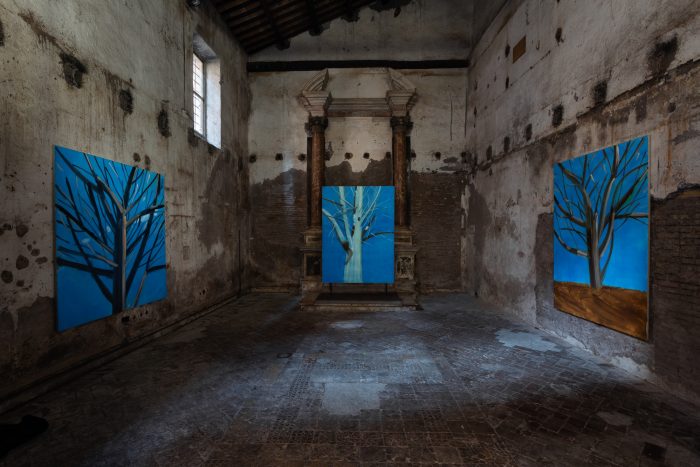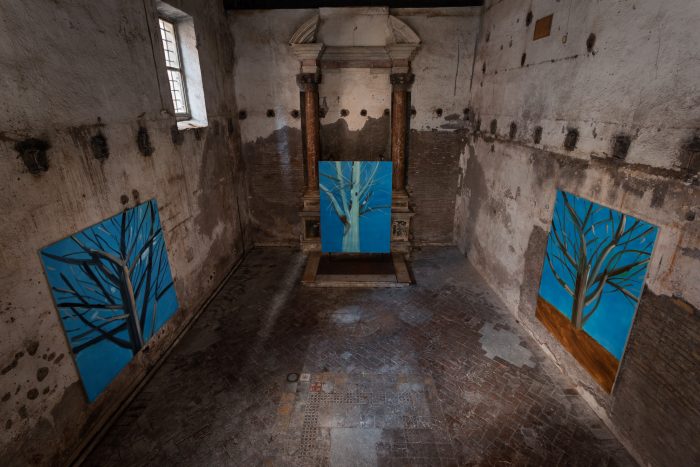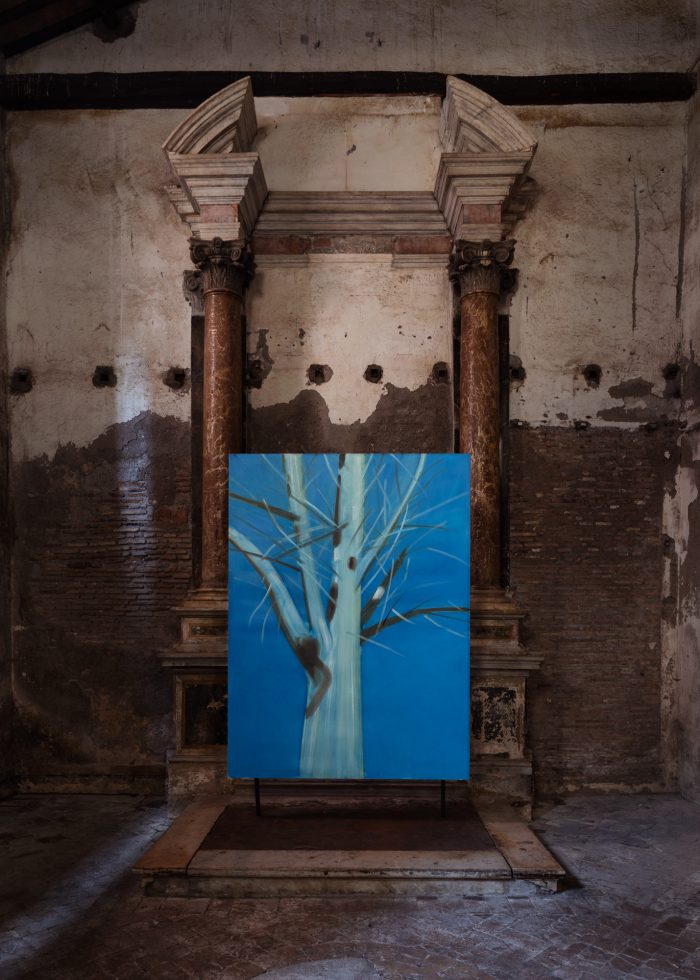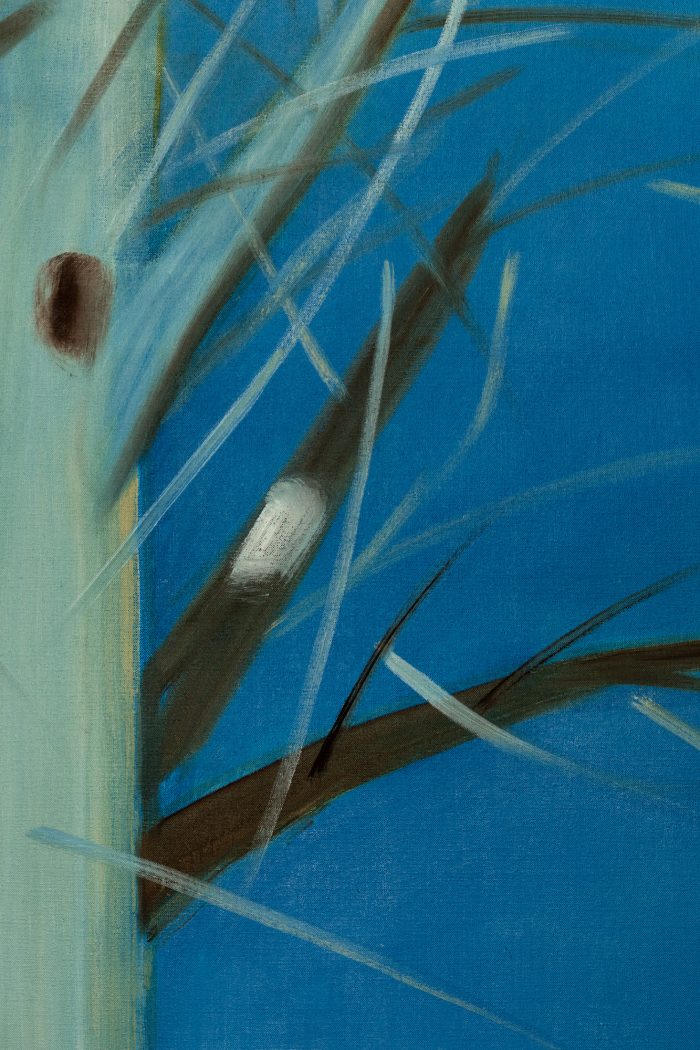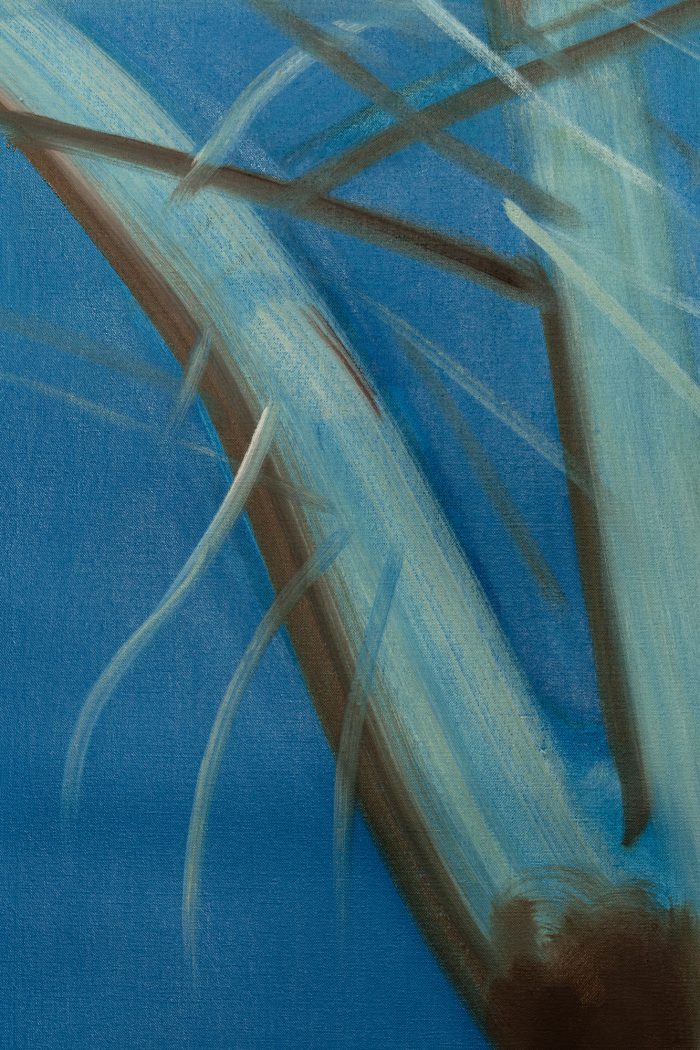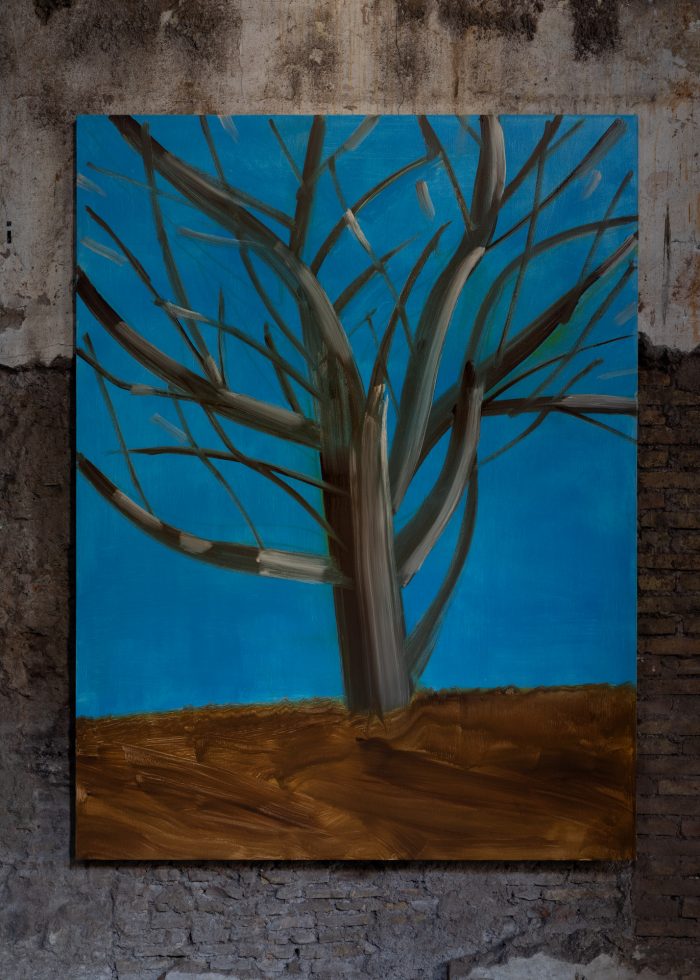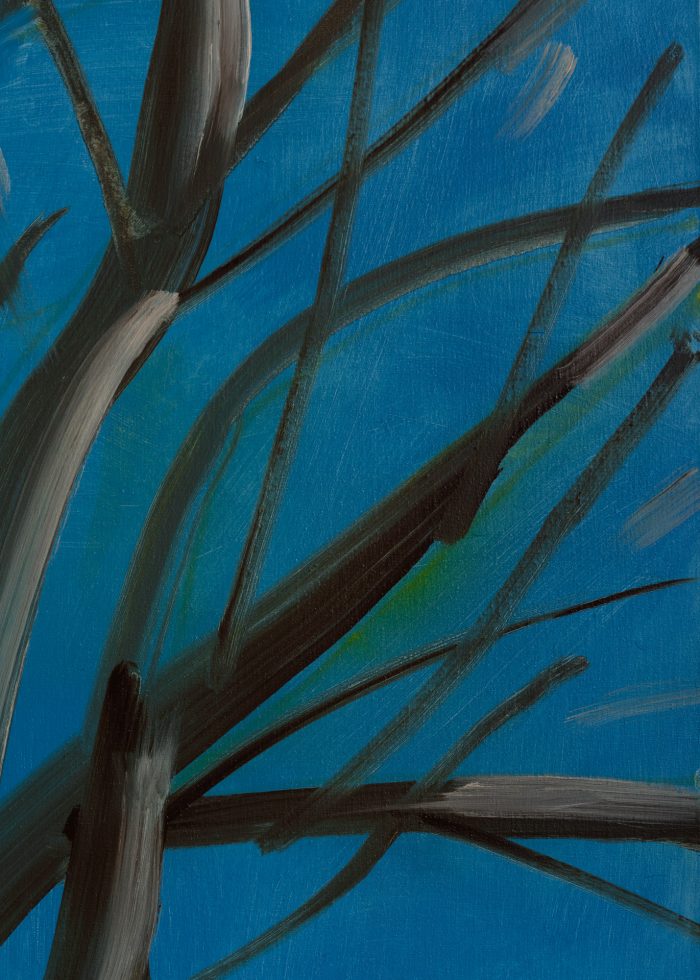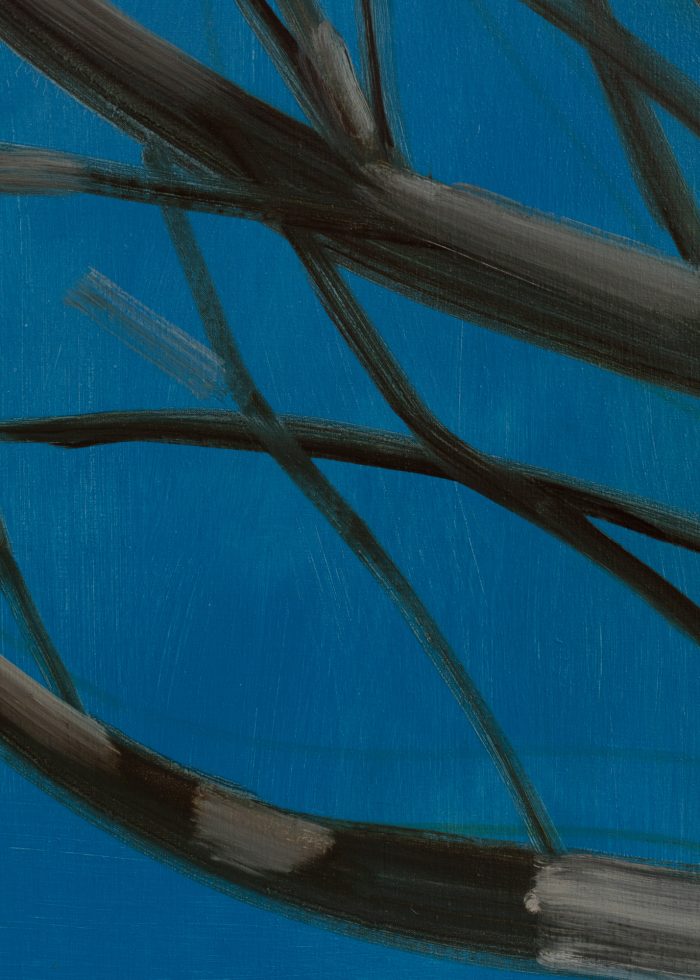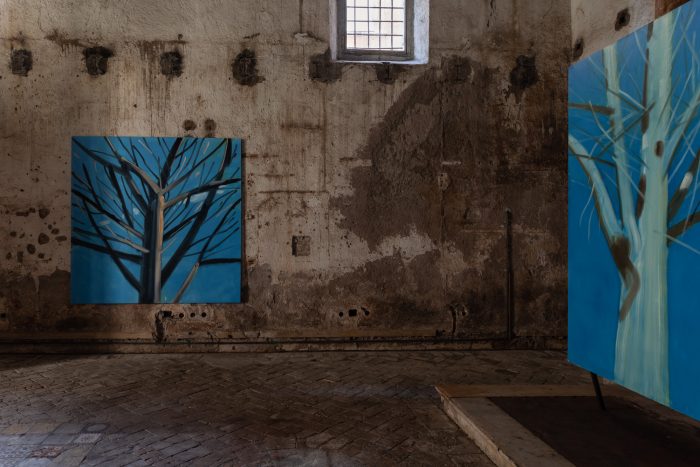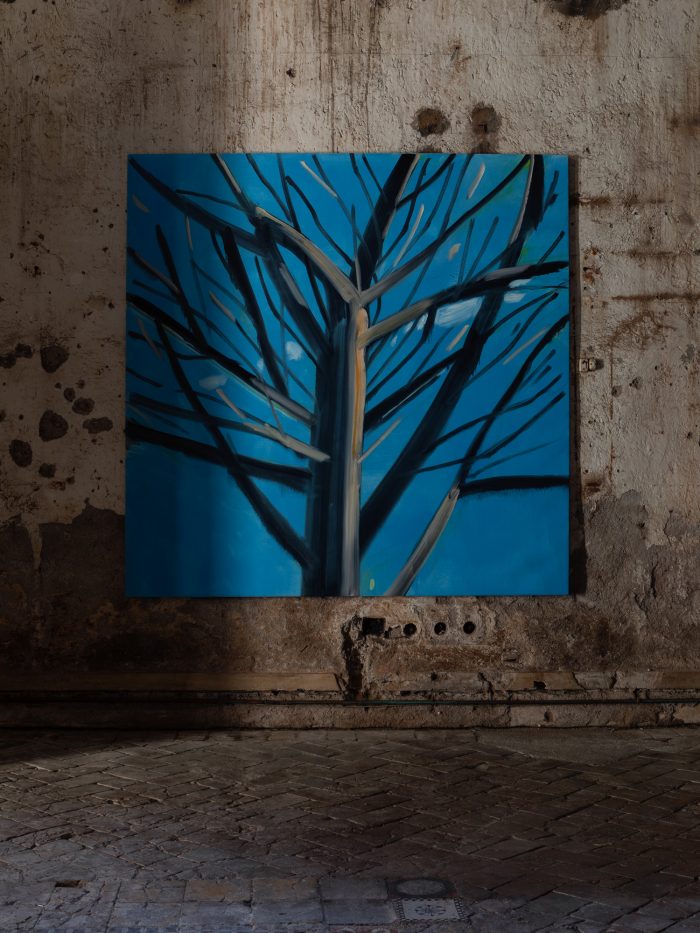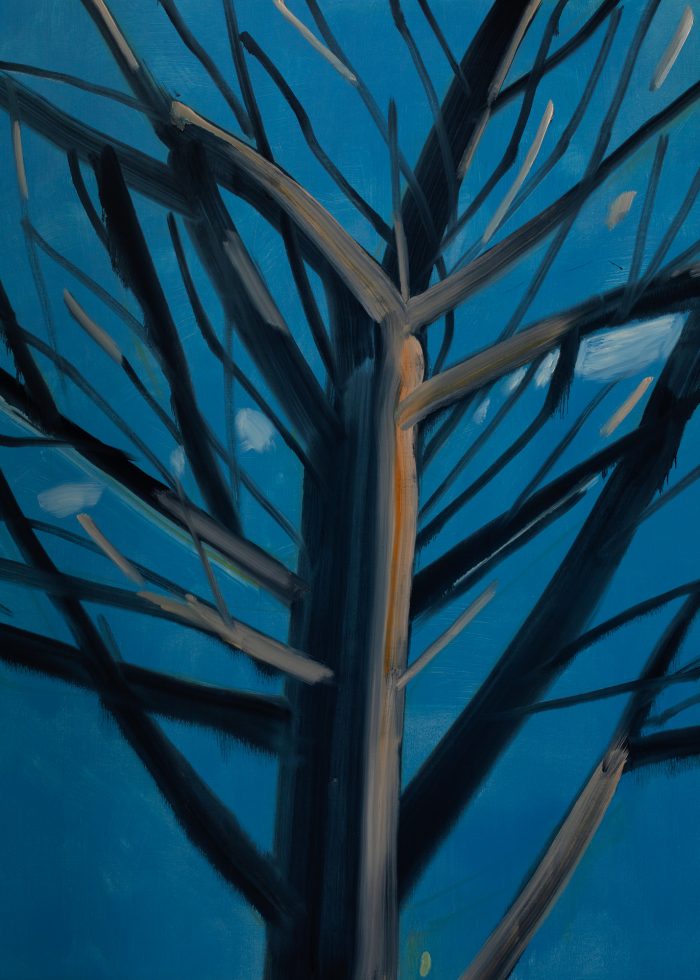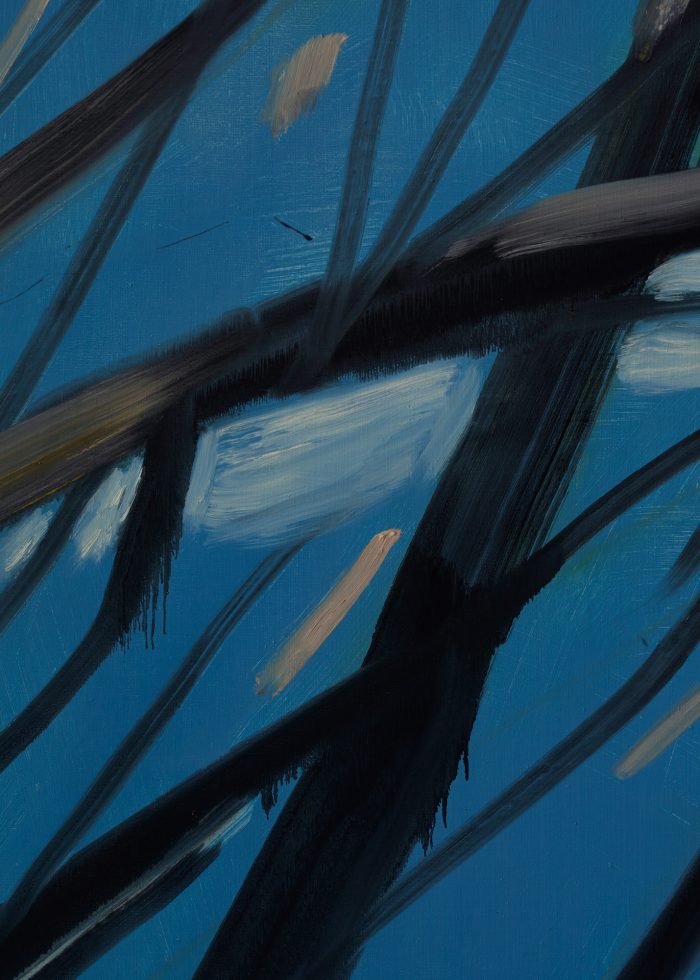 UGO RONDINONE
nuns+monks
SEPTEMBER 17 – NOVEMBER 7, 2020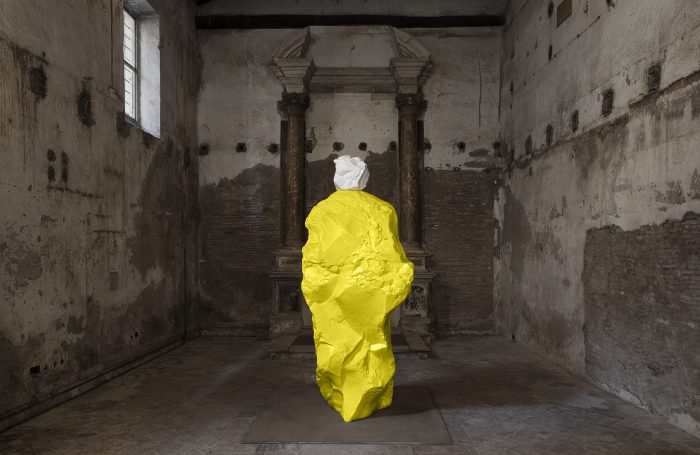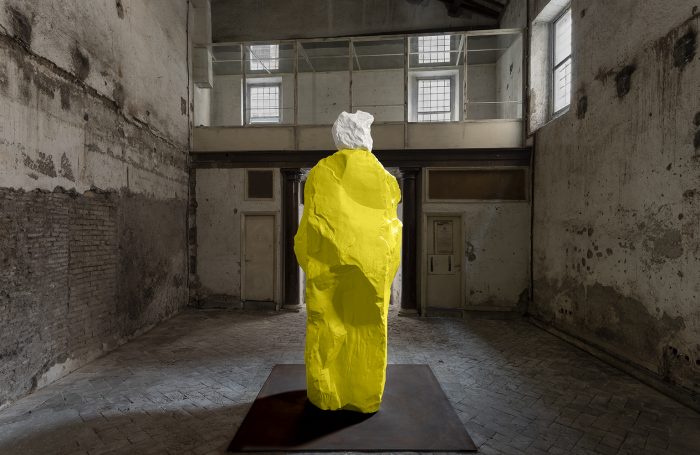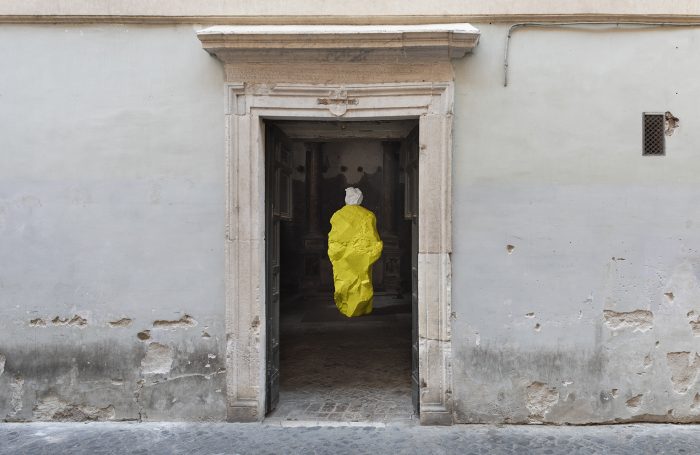 FRIDA ORUPABO
12 SELF PORTRAITS
FEBRUARY 28 – APRIL 24, 2020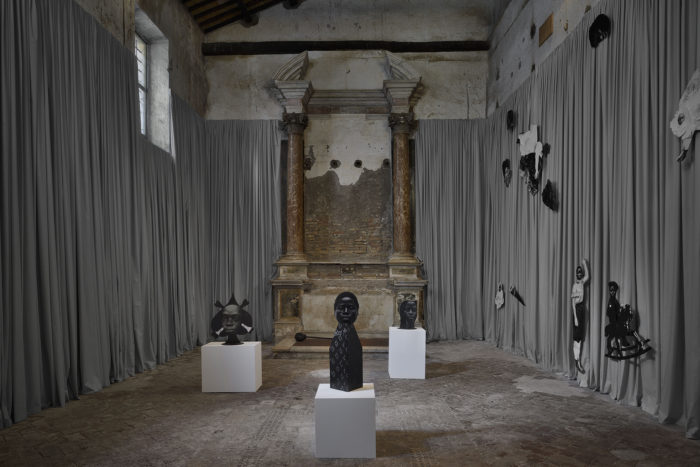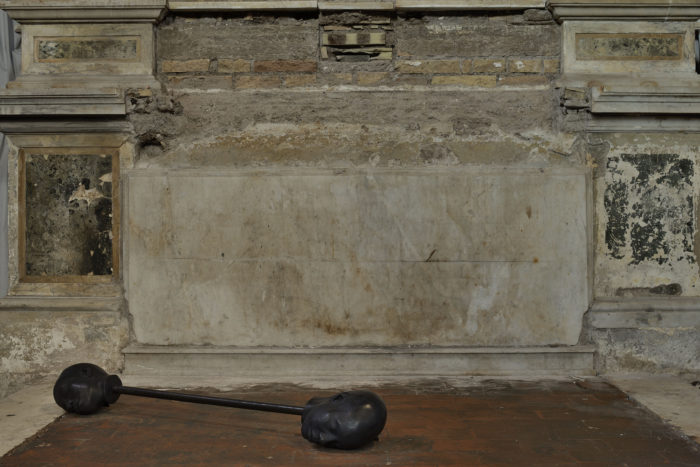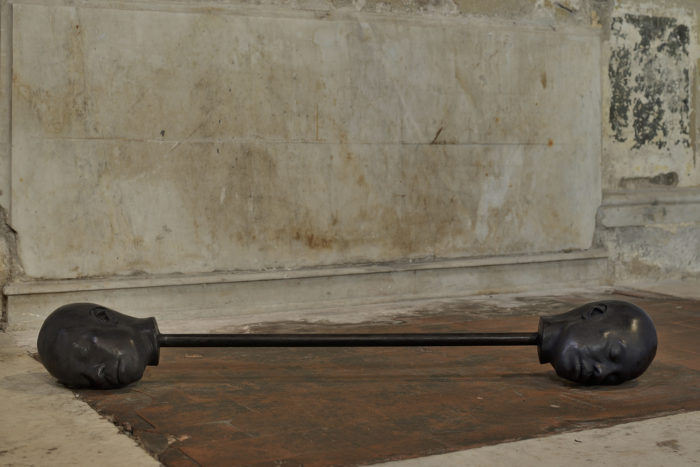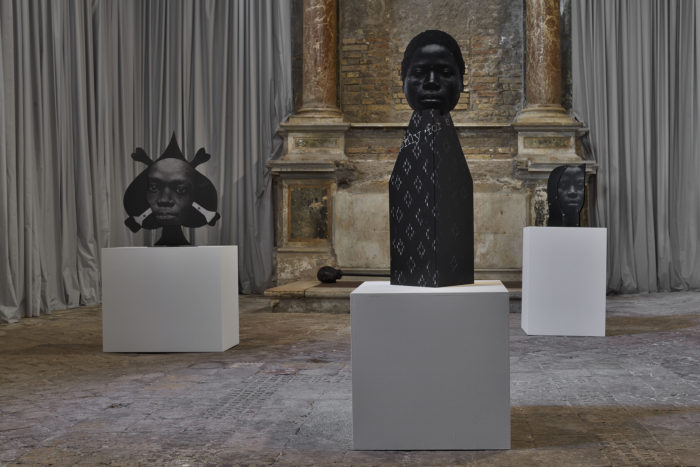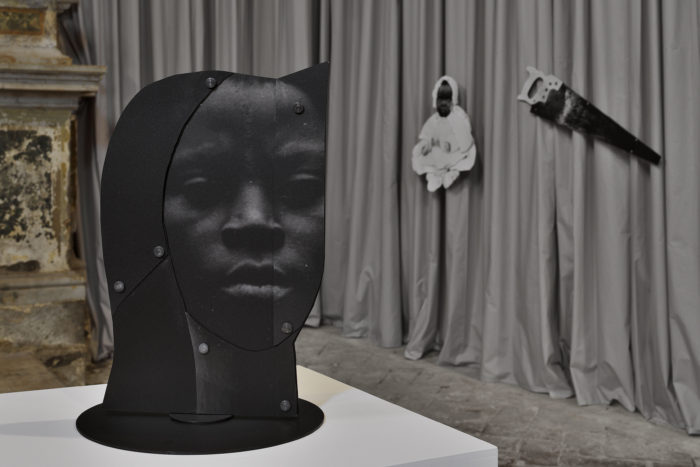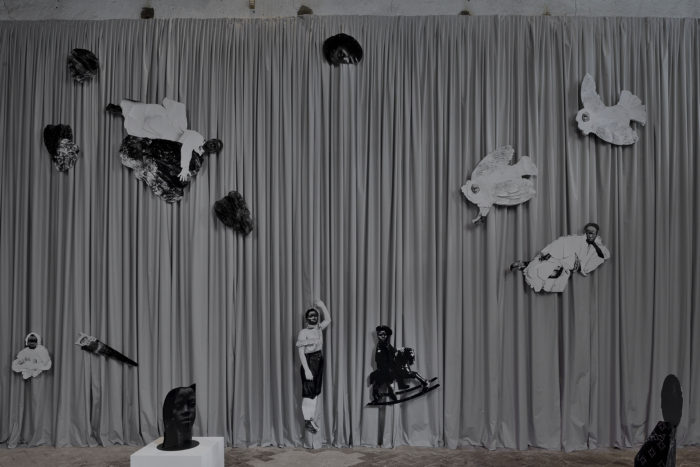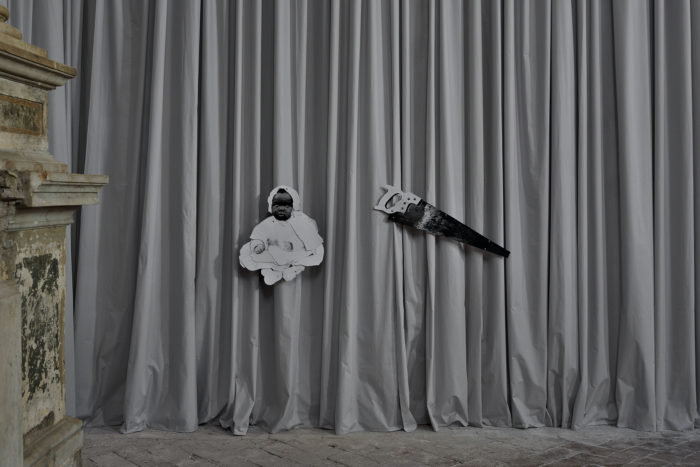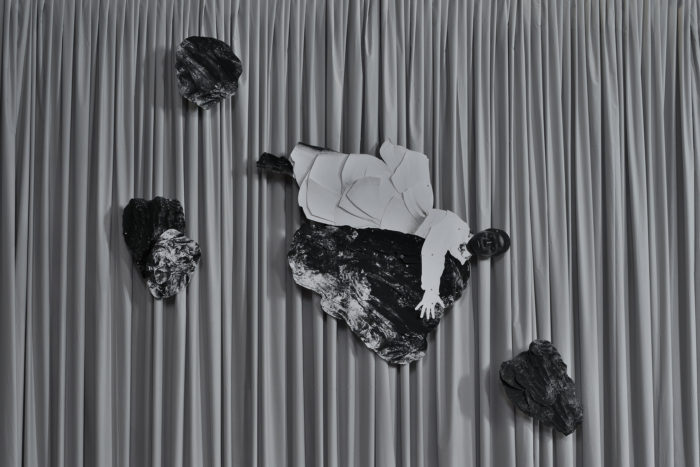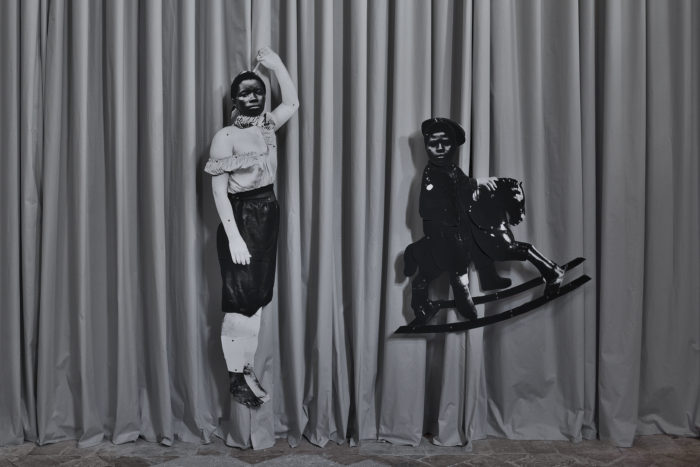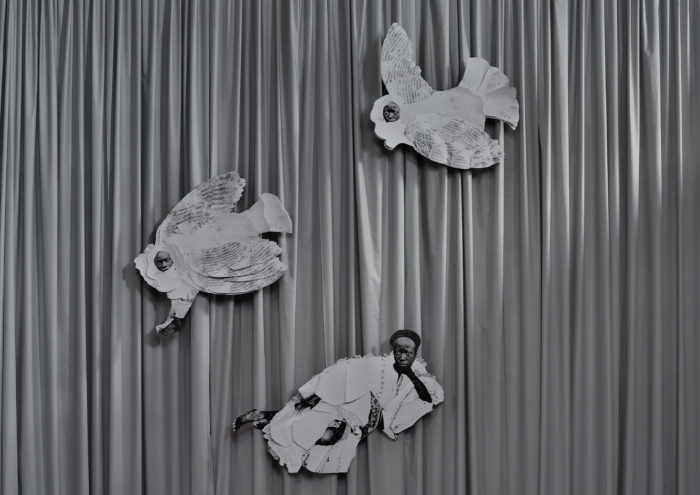 CRISTINA KRISTAL RIZZO
TOCCARE eating animals
part of the performance series AFTERGLOW
FRIDAY OCTOBER 4, 2019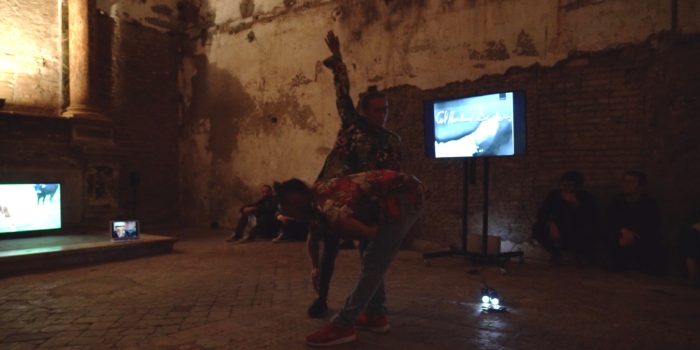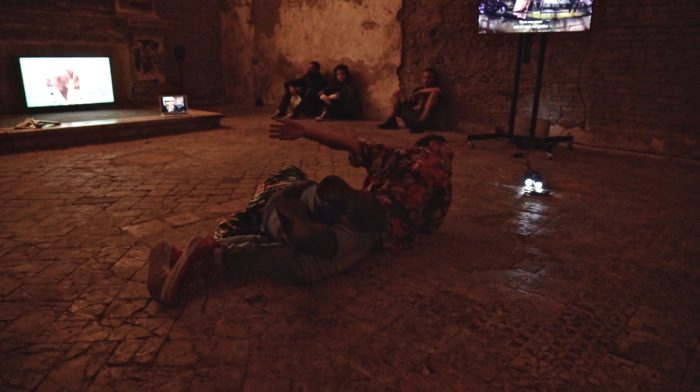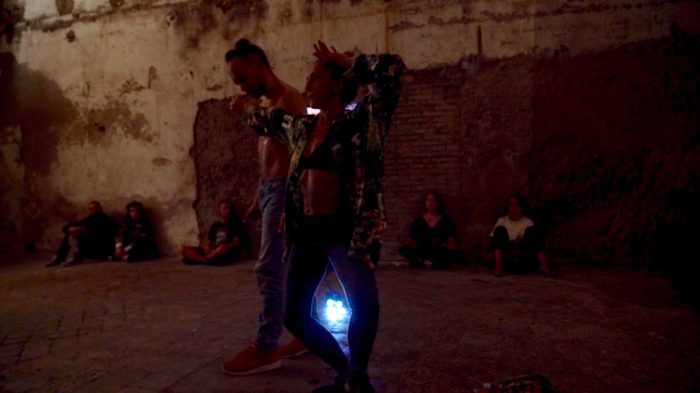 GIULIA CRISPIANI & GOLROKH NAFISI
A MANIFESTO AGAINST NOSTALGIA
Accompanied by La Banda Vocale Scuola di Musica Popolare di Testaccio (Linda Distinto, Federica Lombardo, Bruno Mattei, Enrico Scarinci, Fiammetta Tosti) directed by Patrizia Rotonda
part of the performance series AFTERGLOW
FRIDAY SEPTEMBER 27, 2019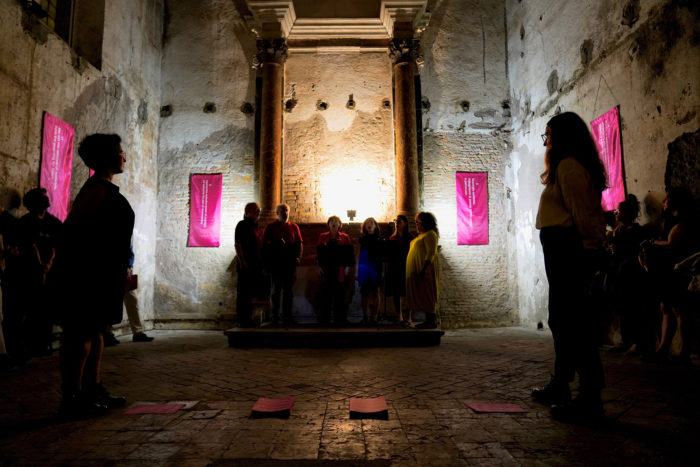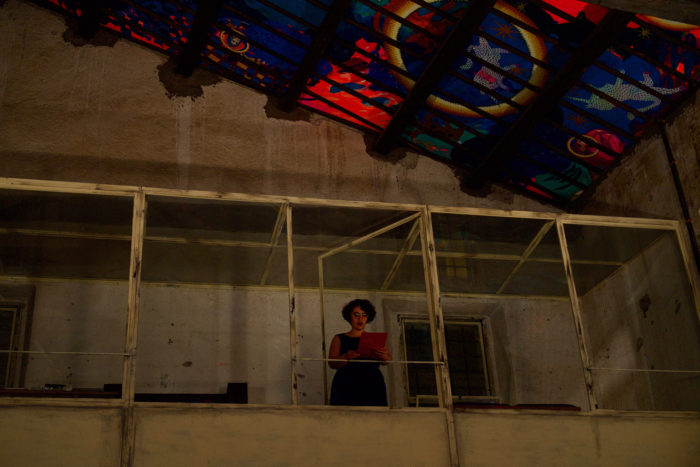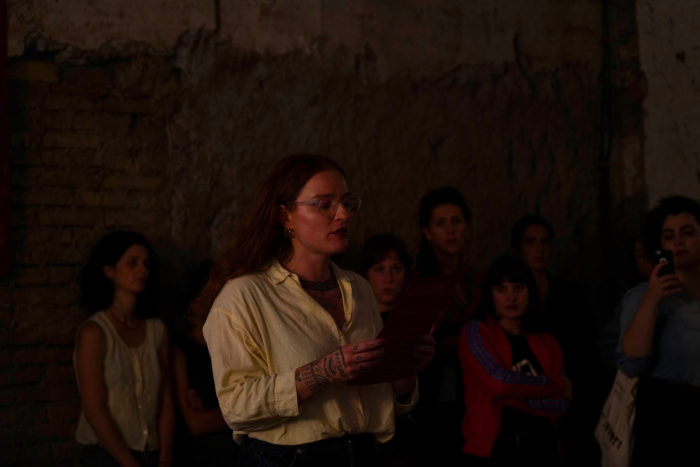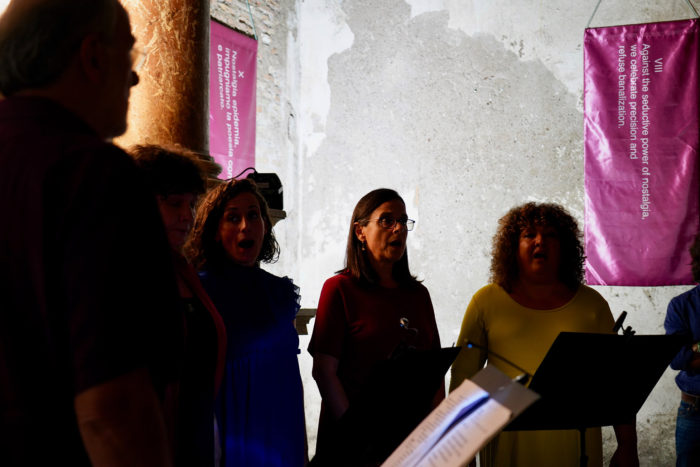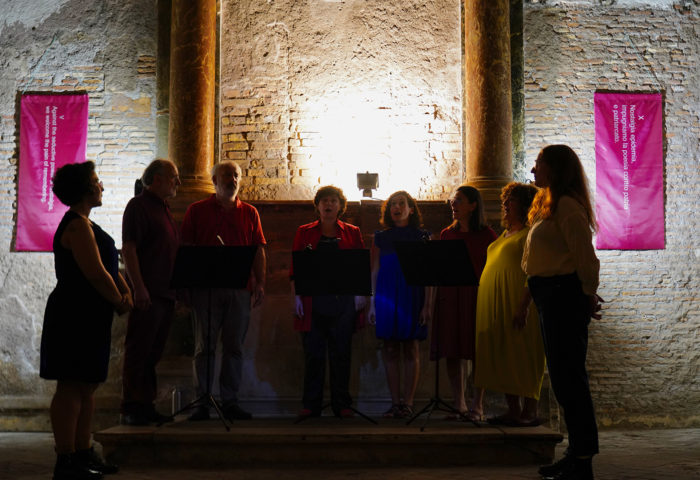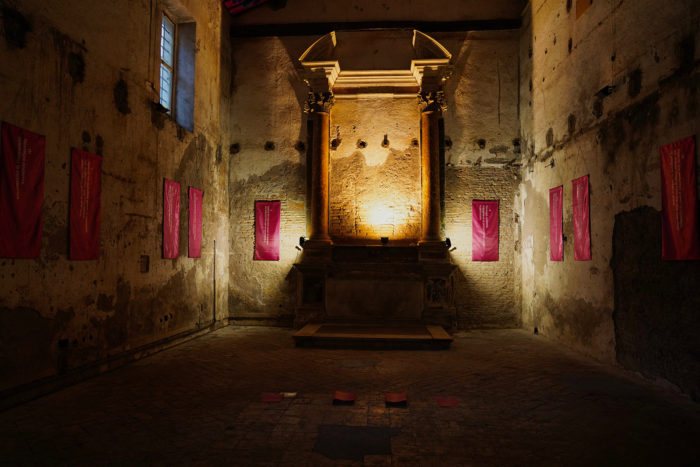 GIORGIA OHANESIAN NARDIN + F. DE ISABELLA
Գիշեր1 | gisher1
part of the performance series AFTERGLOW
FRIDAY SEPTEMBER 20, 2019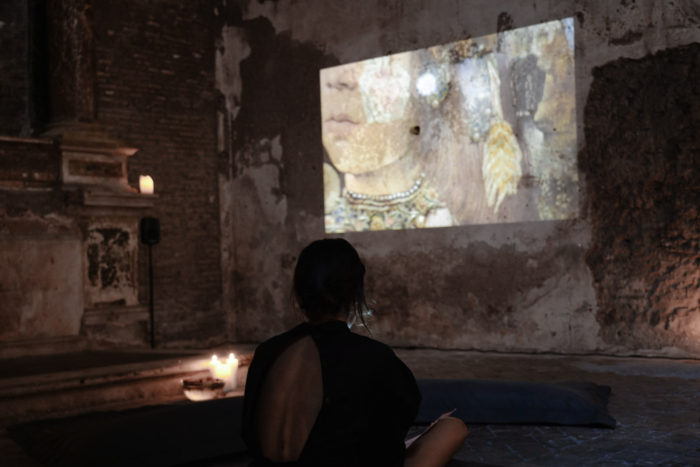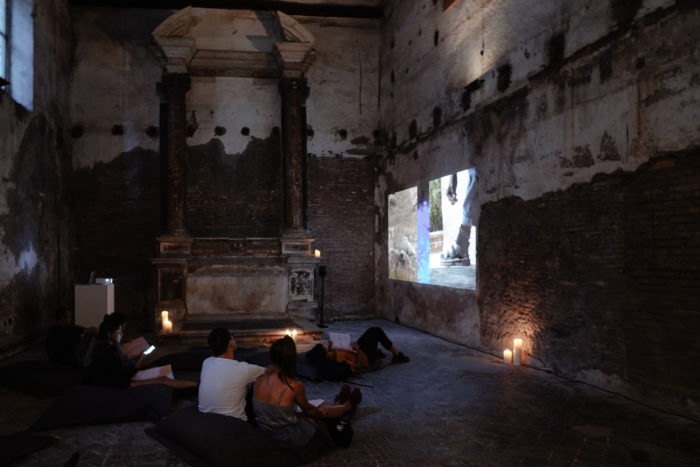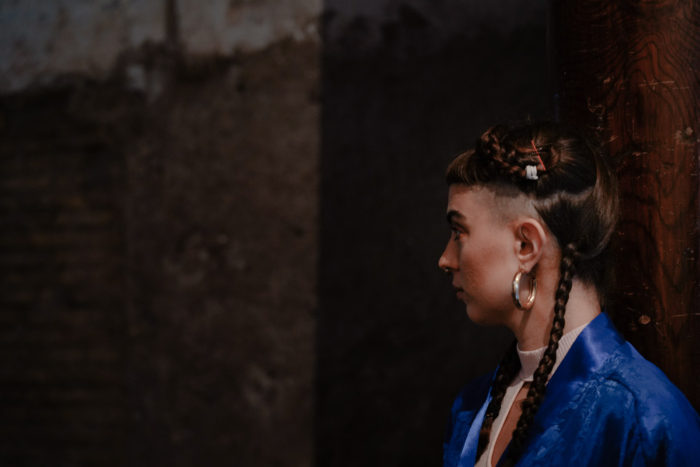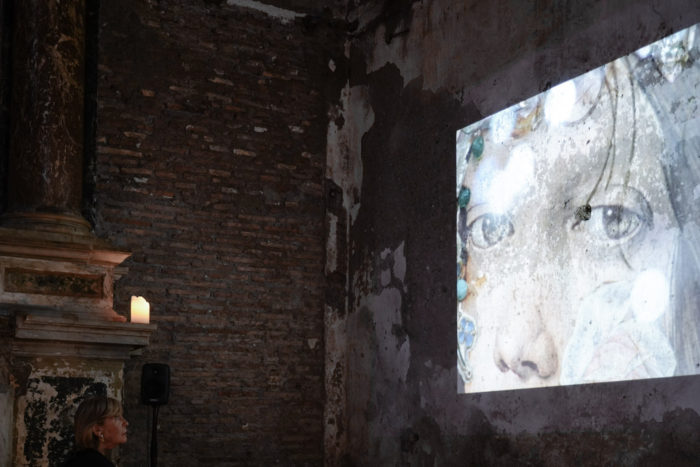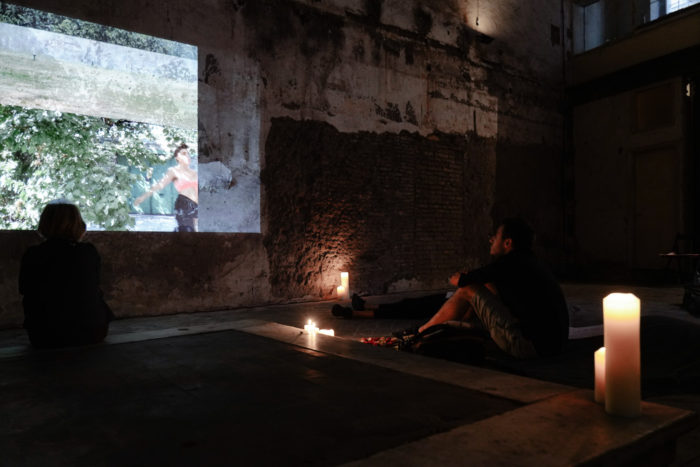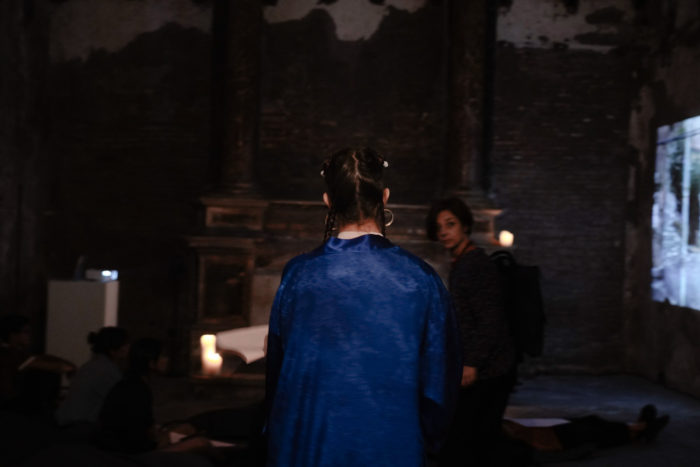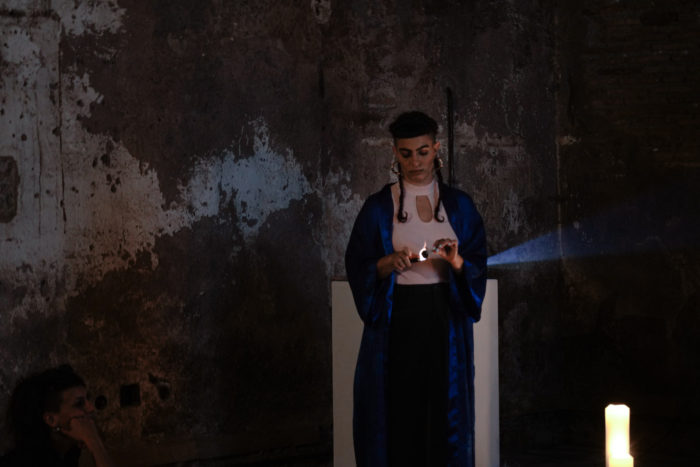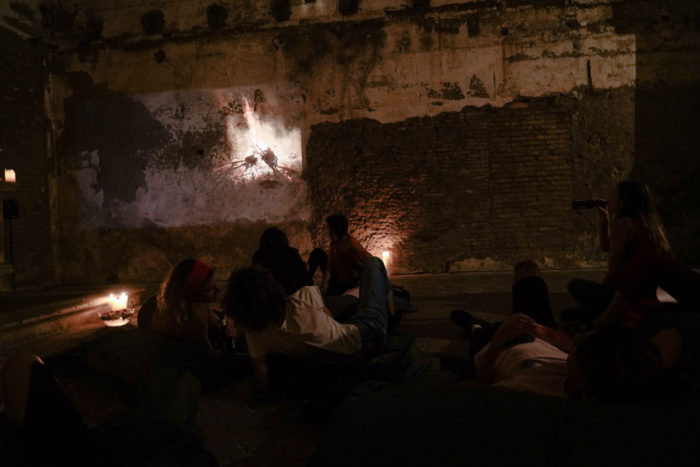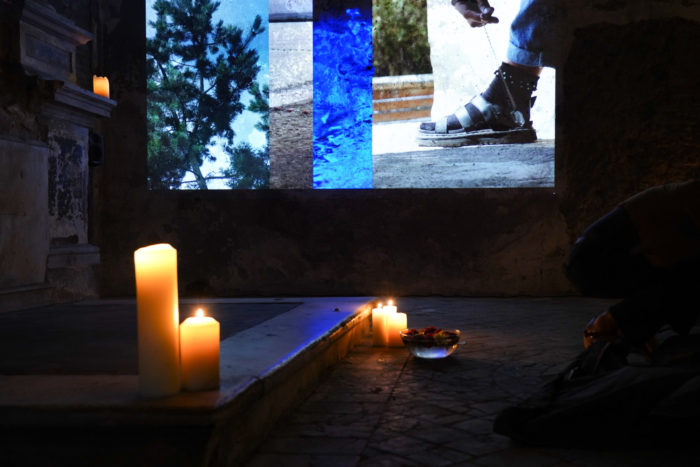 DAVIDE SAVORANI
VANISHING ACTS
part of the performance series AFTERGLOW
FRIDAY SEPTEMBER 13, 2019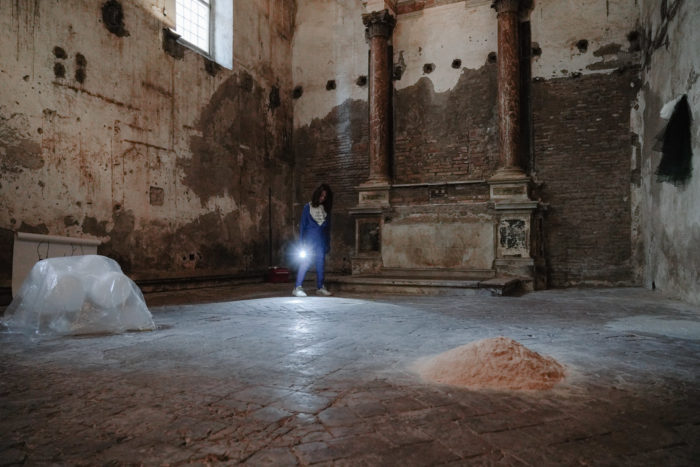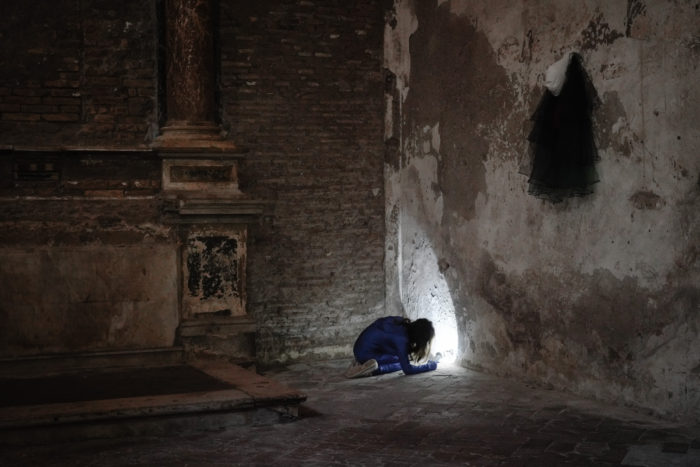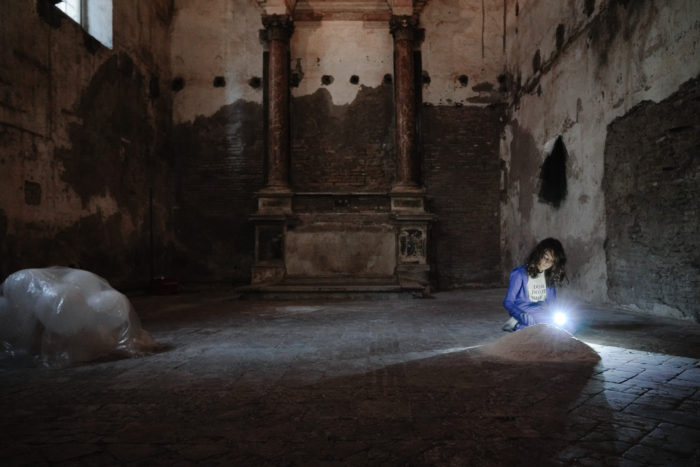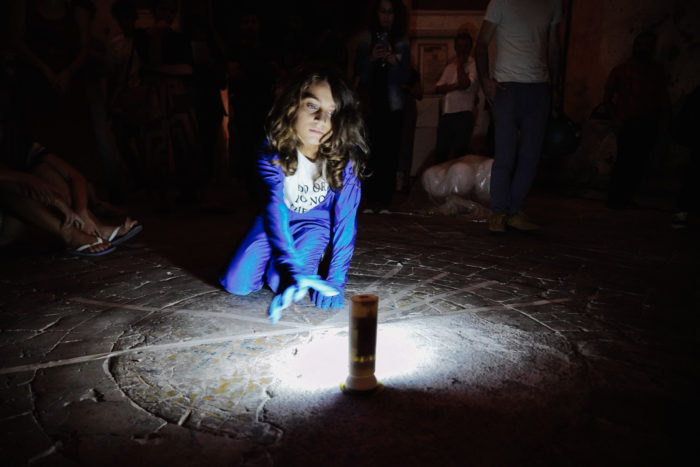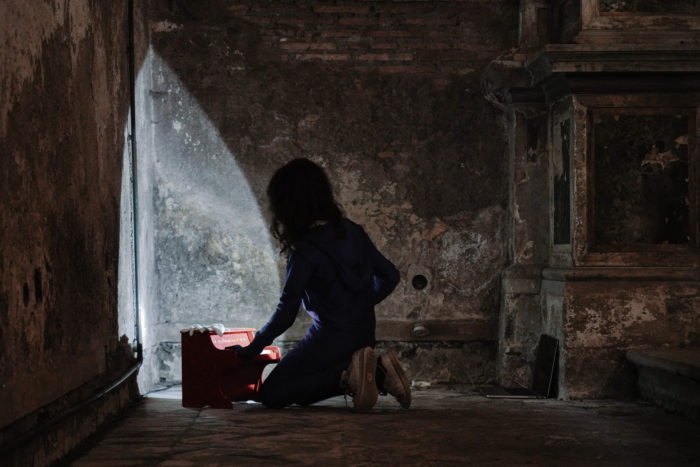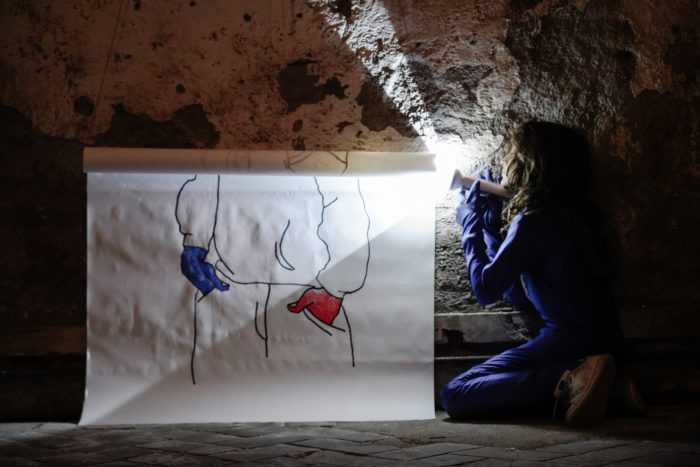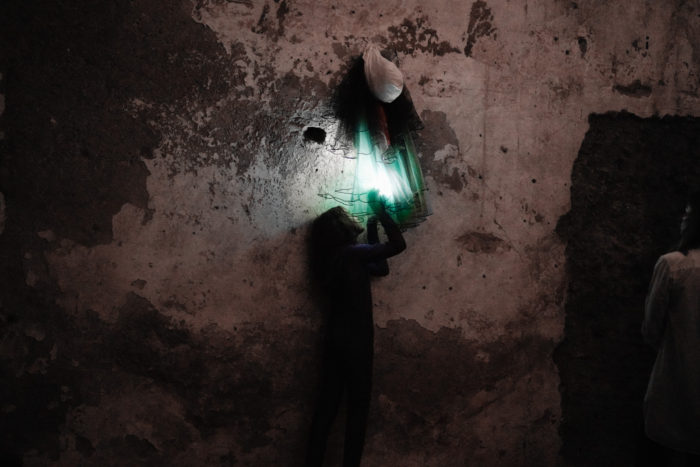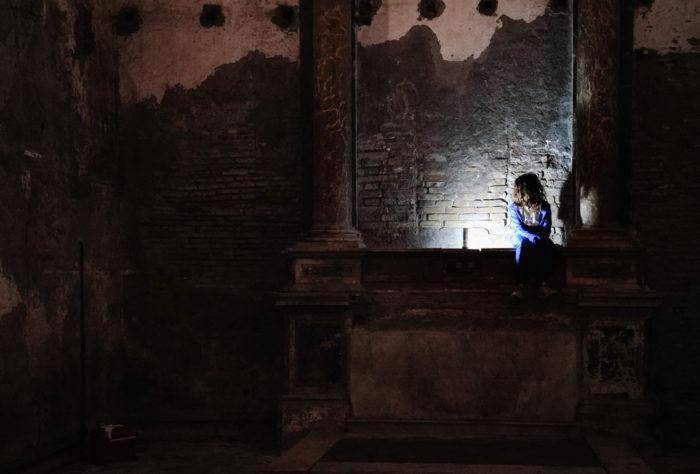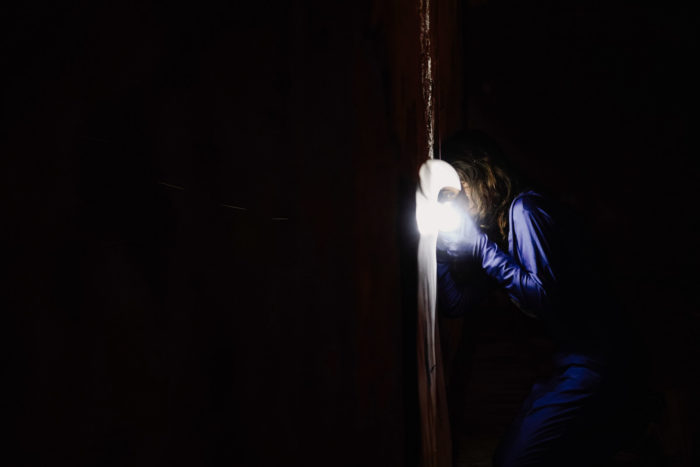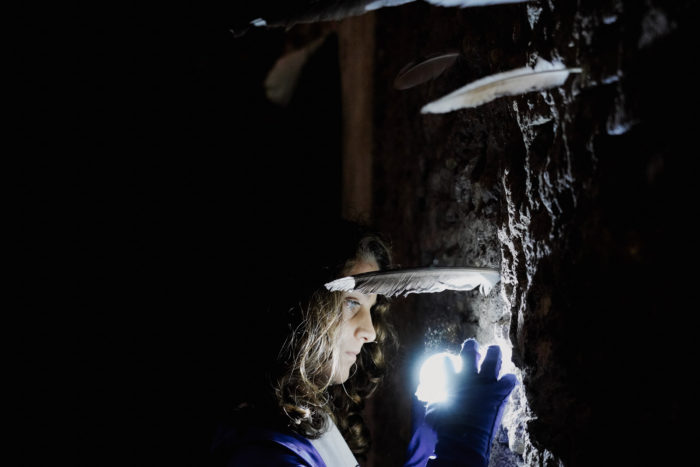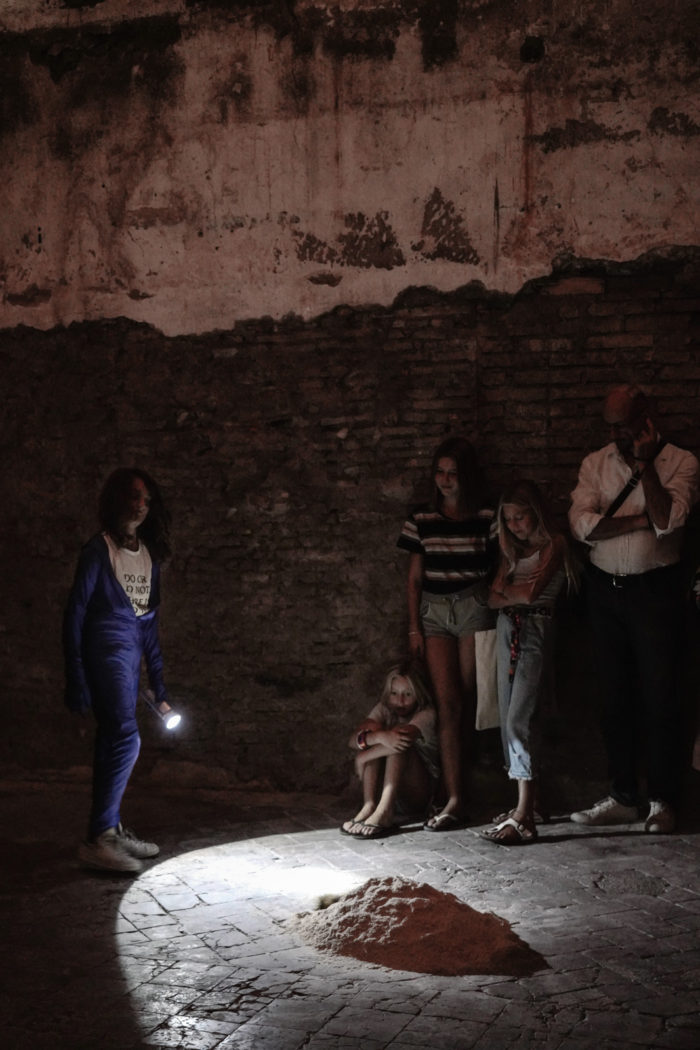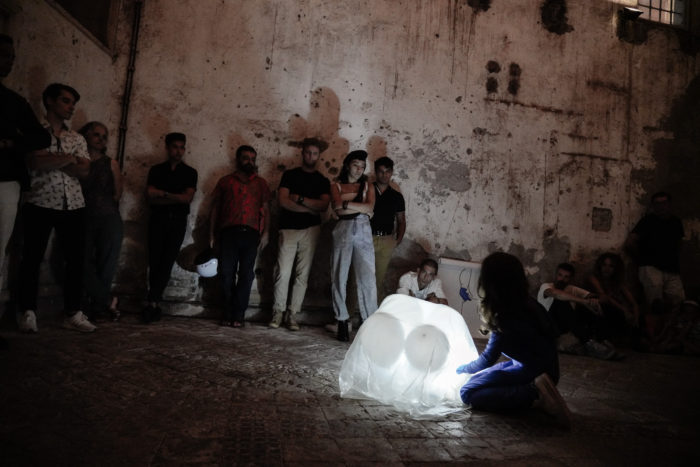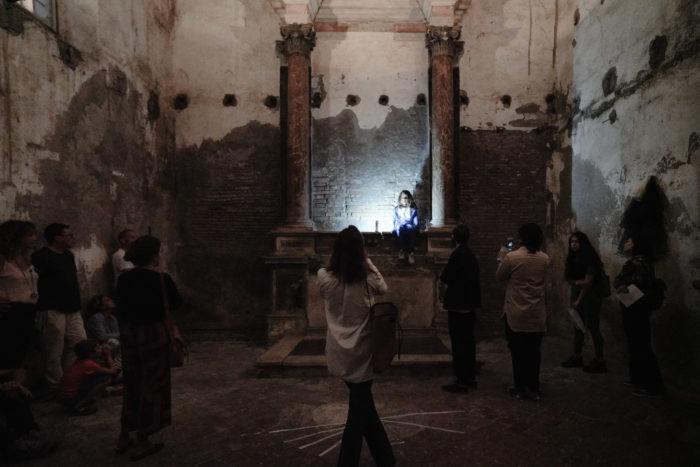 LAURA OWENS
MAY 4 – OCTOBER 5, 2019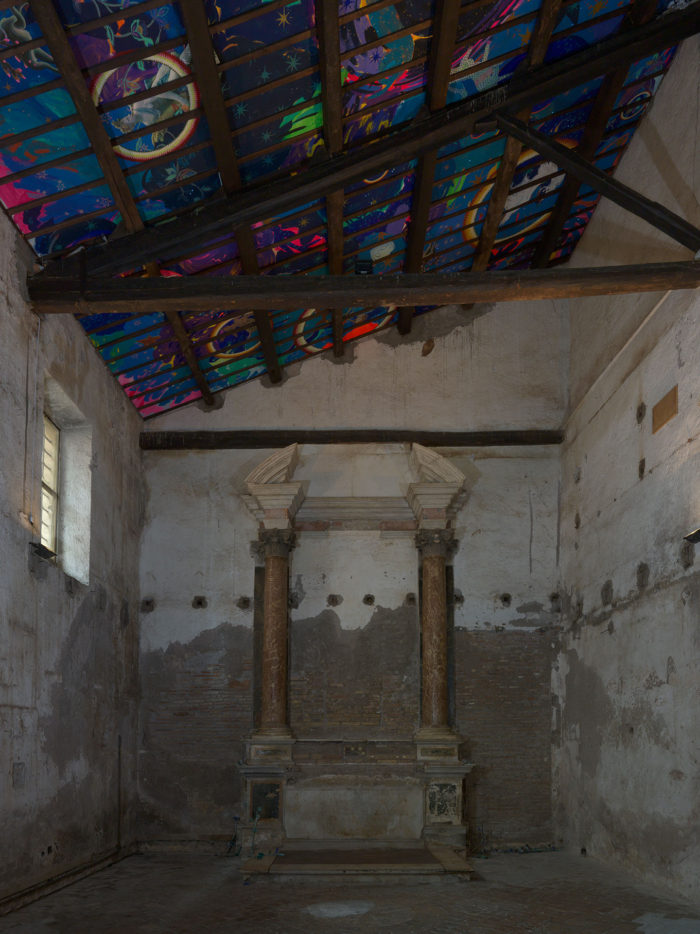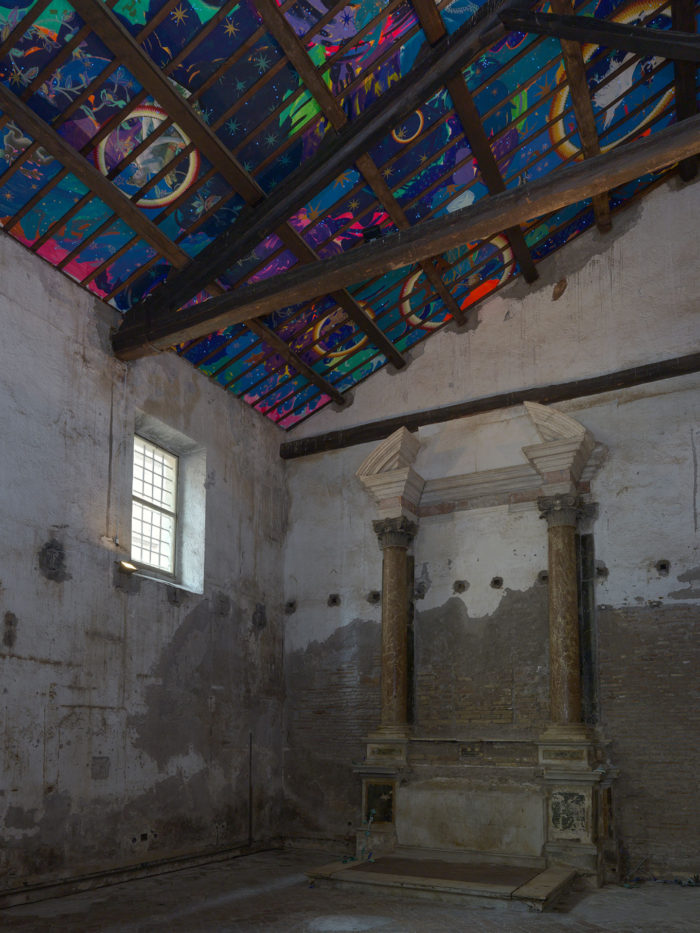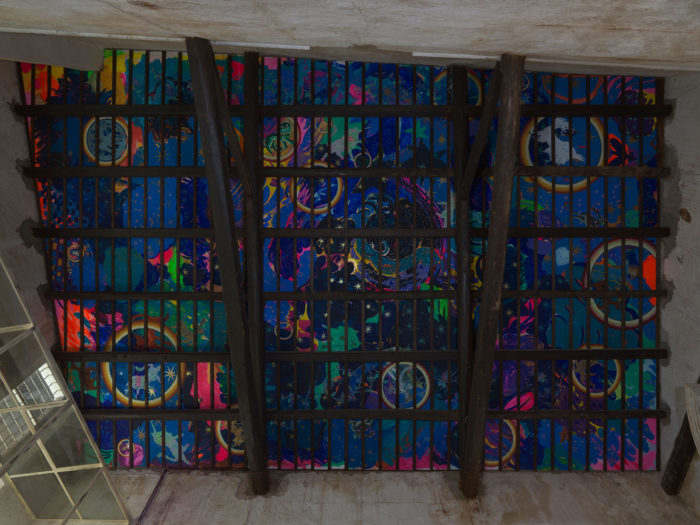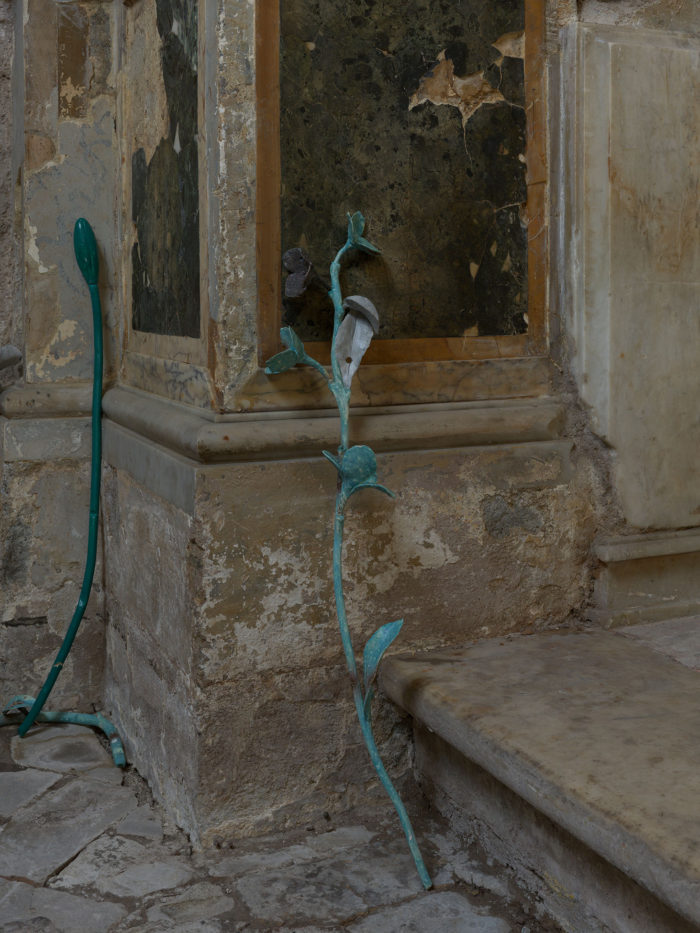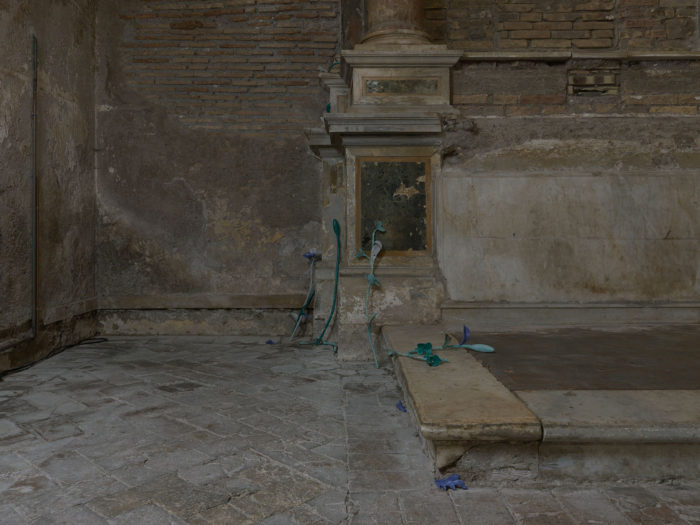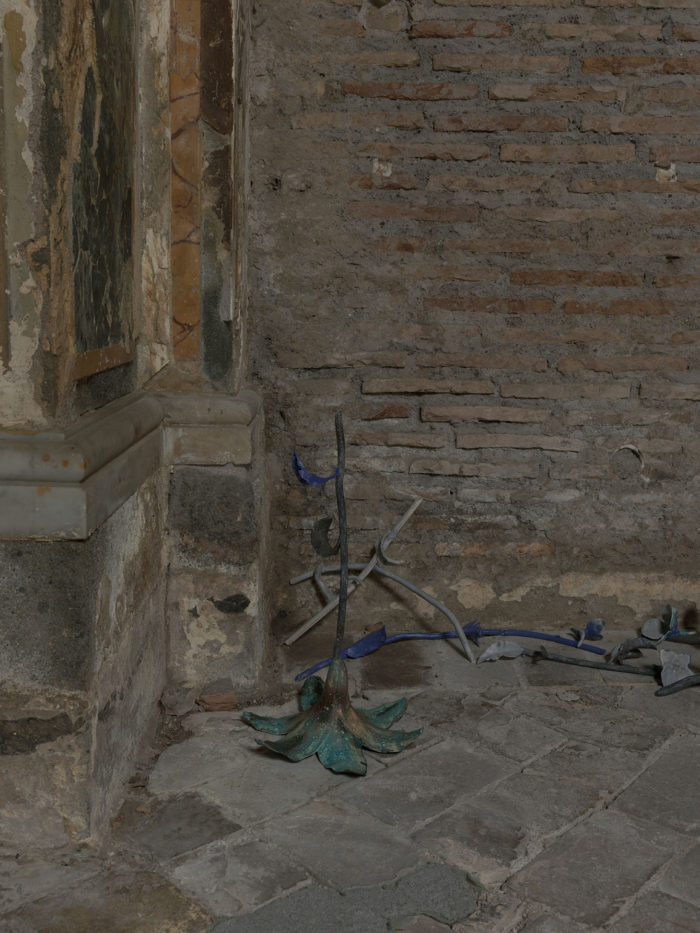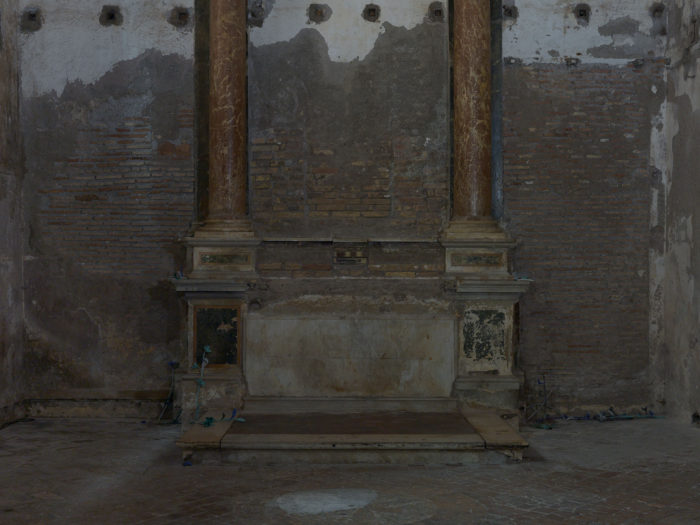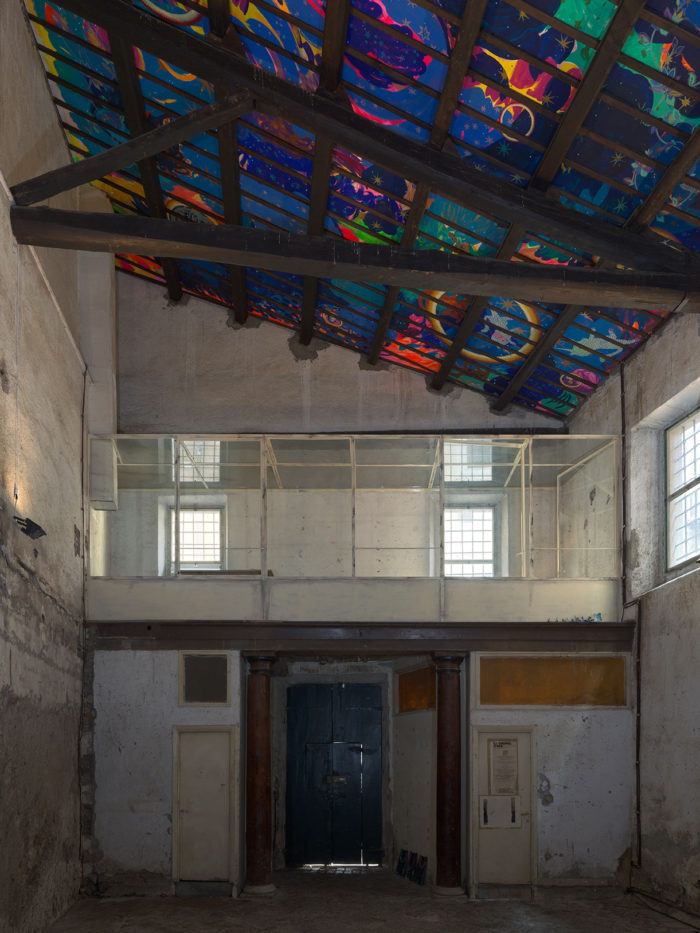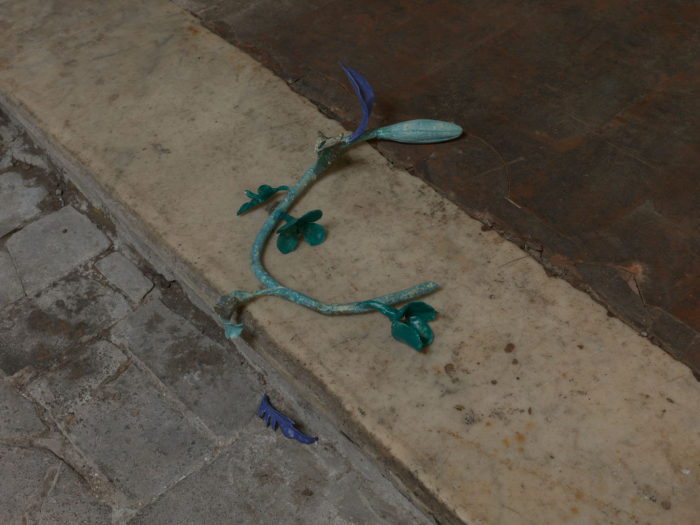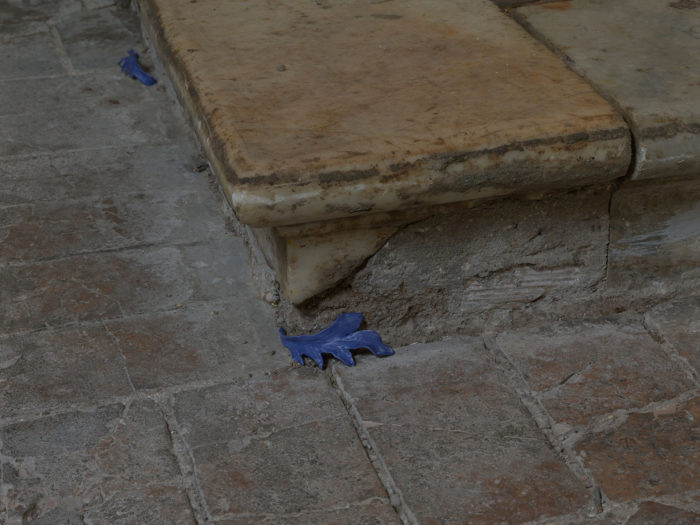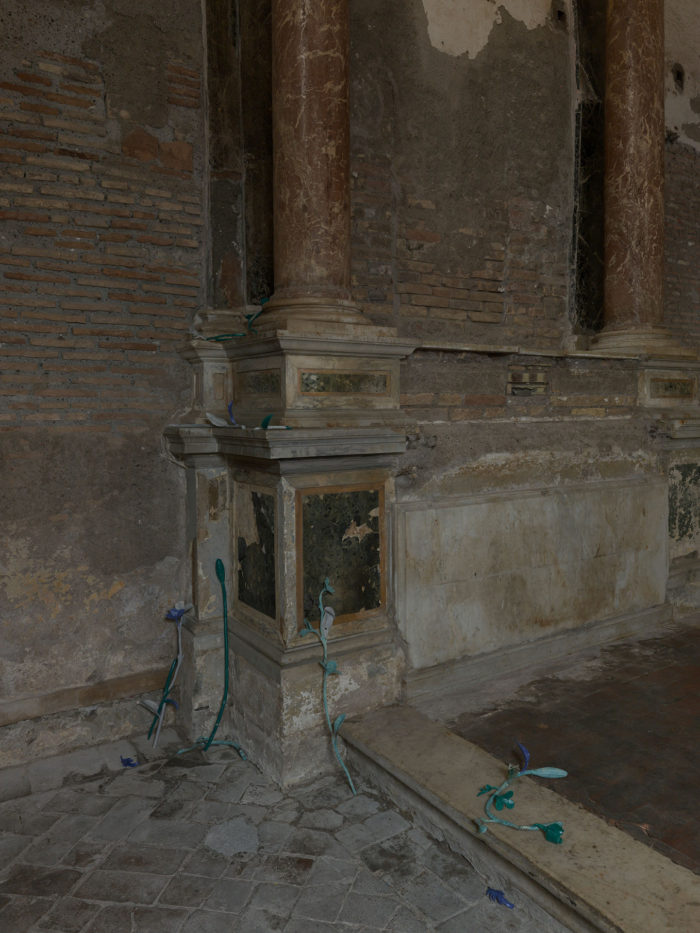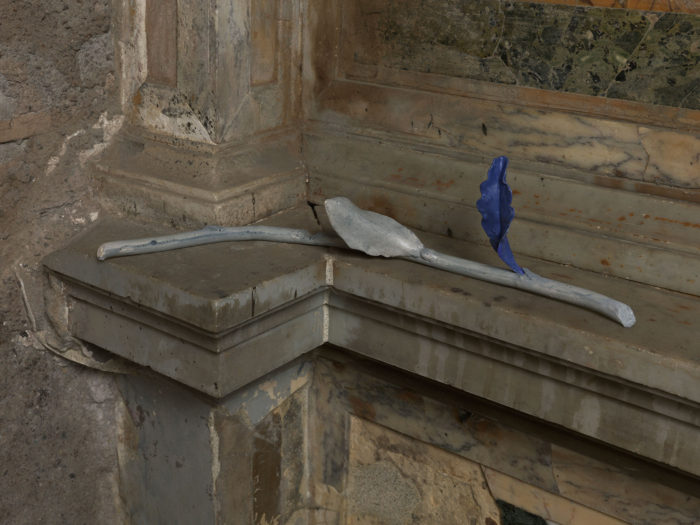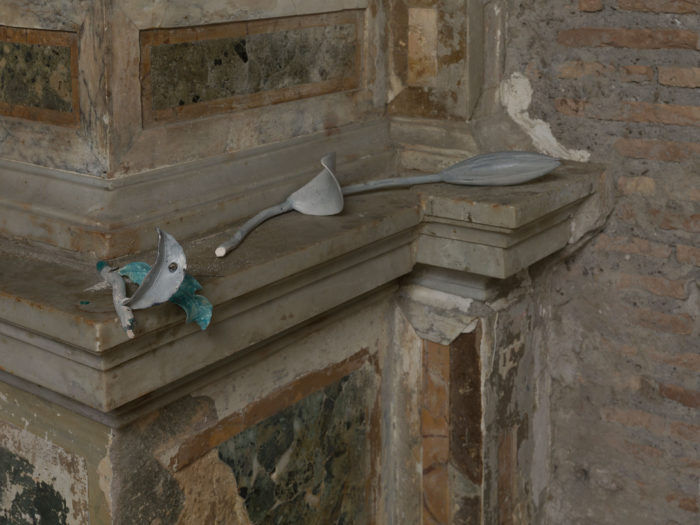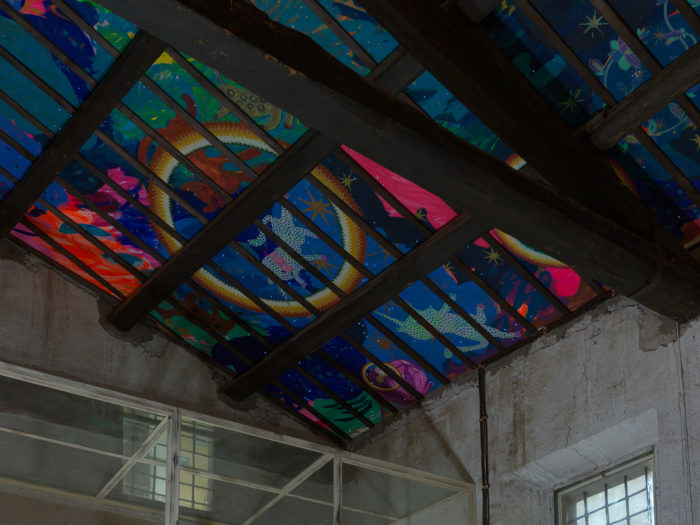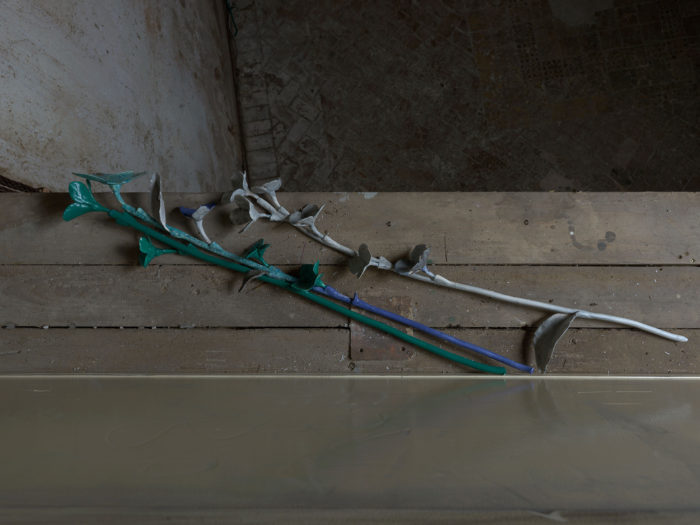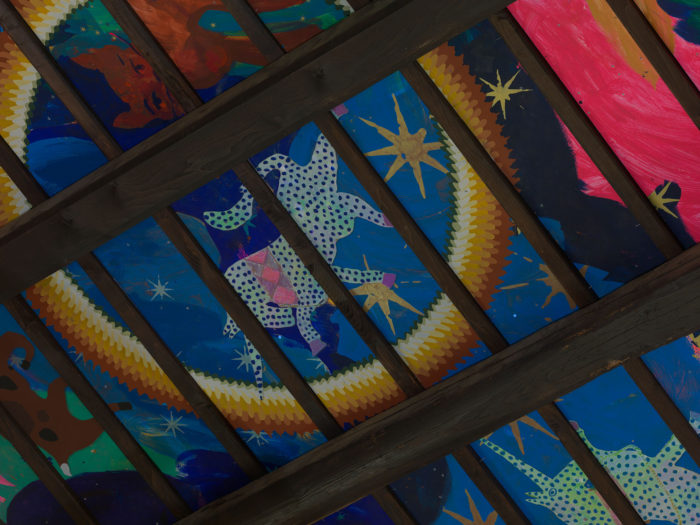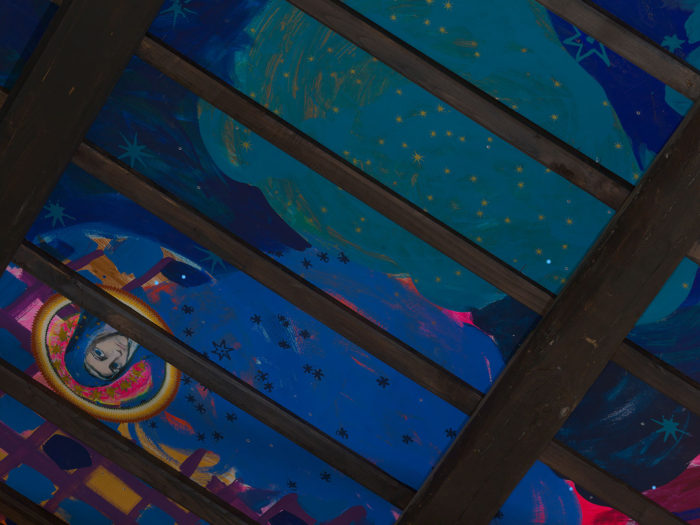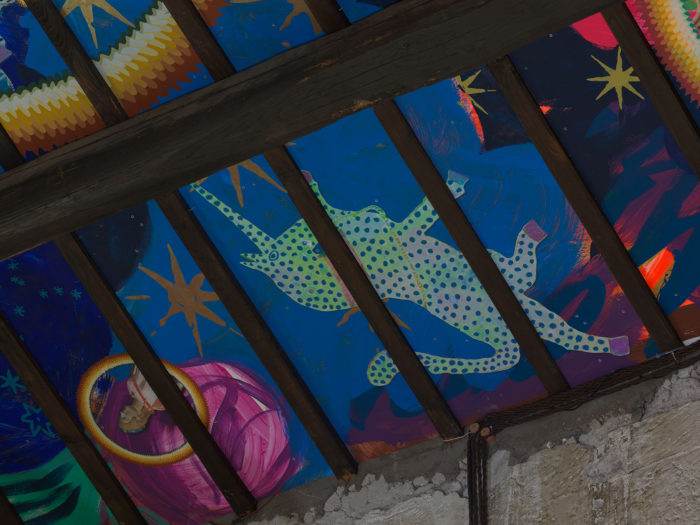 THOMAS BAYRLE
CARAVAGGIO OUR TIMES / CARAVAGGIO BILLION TIMES
MARCH 22 – APRIL 13, 2019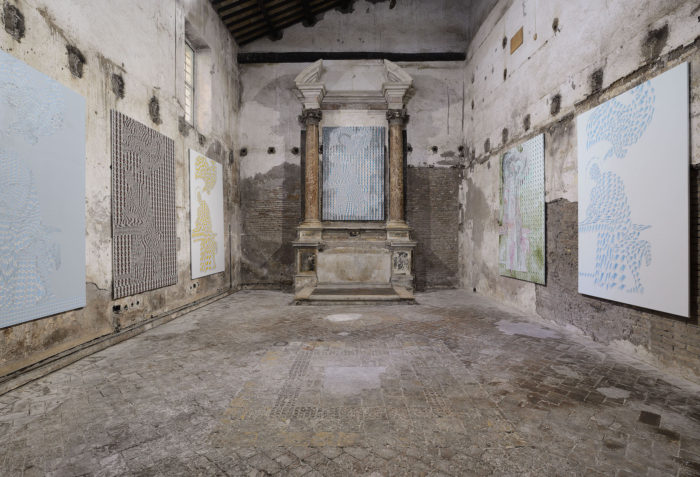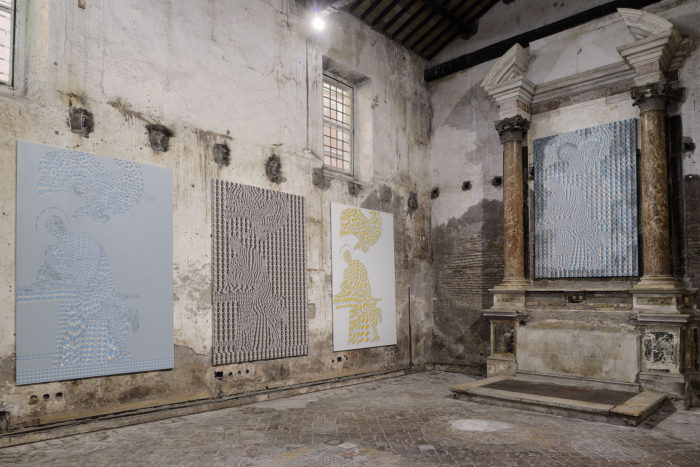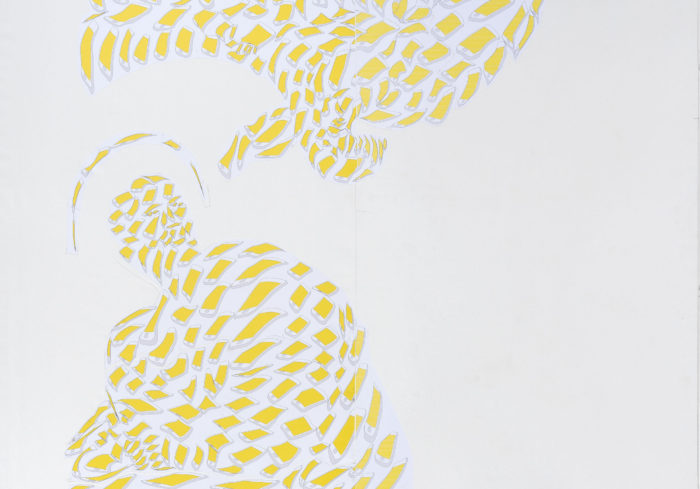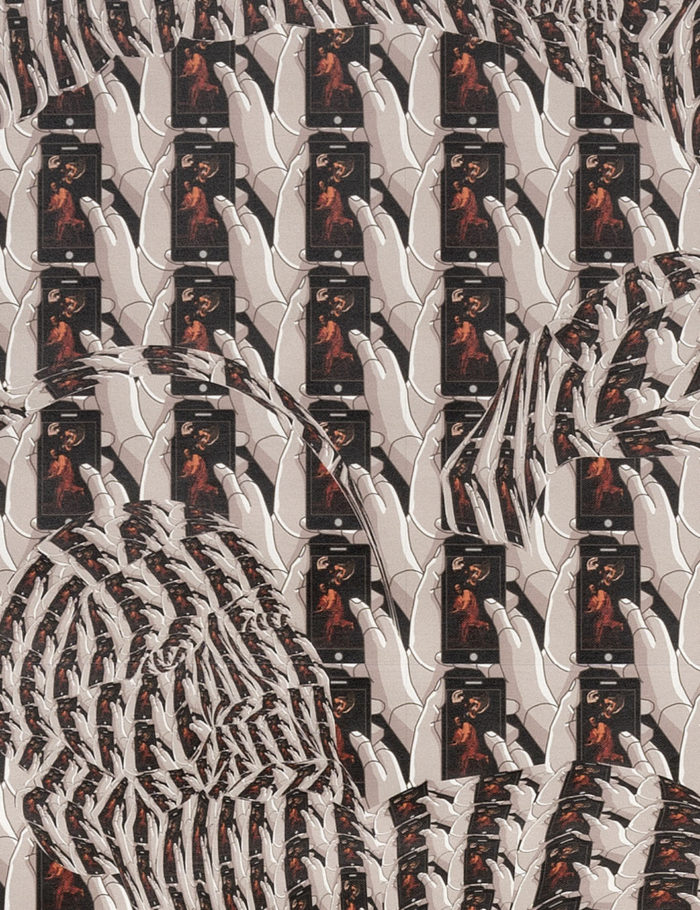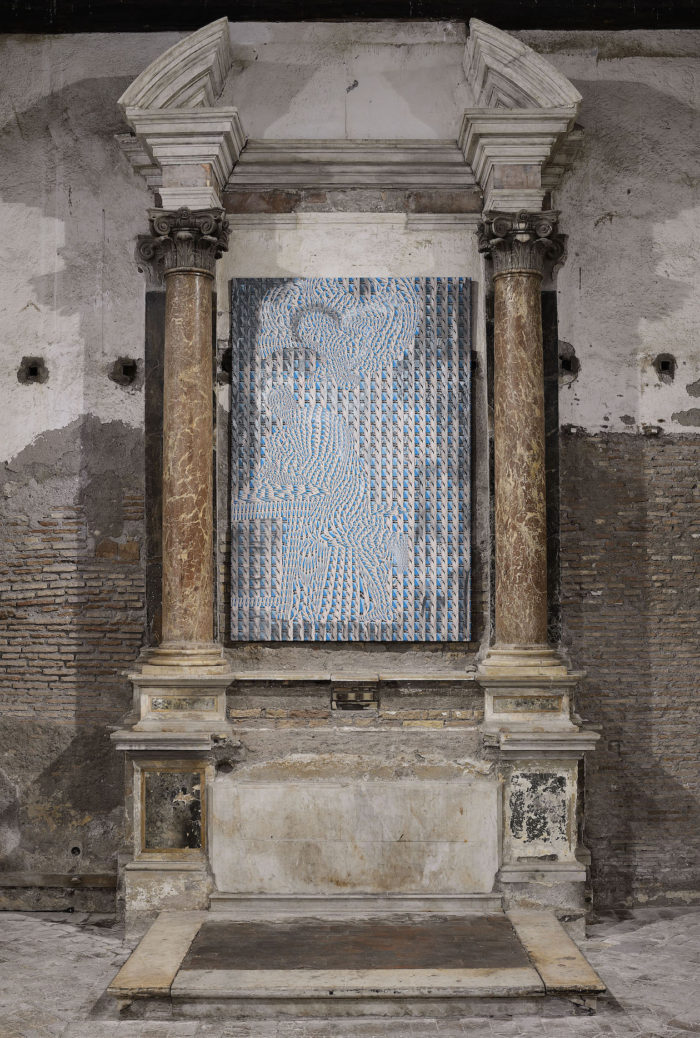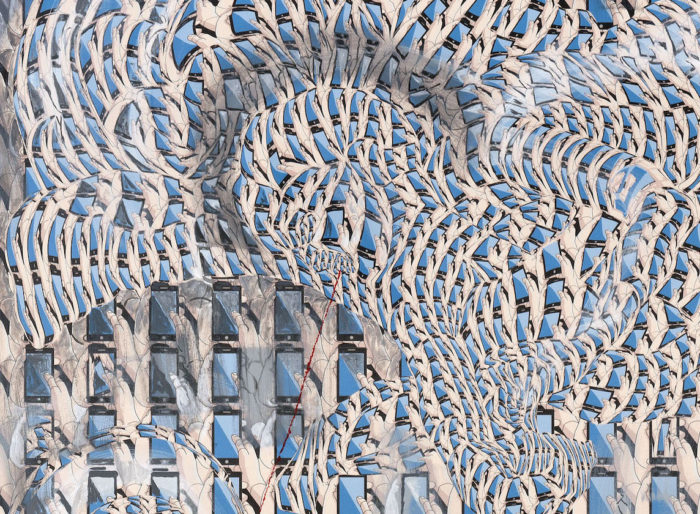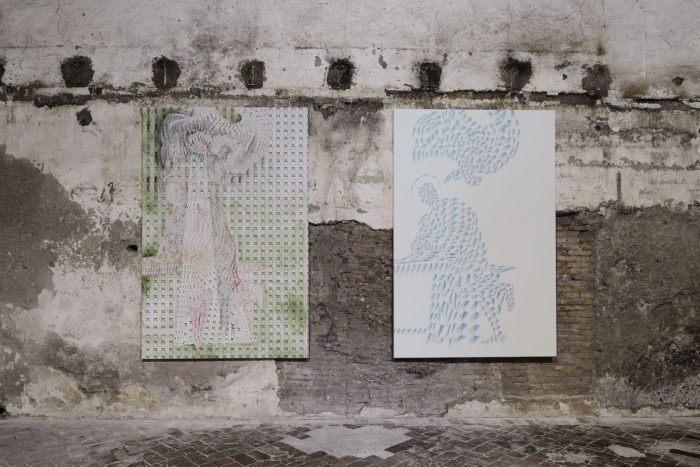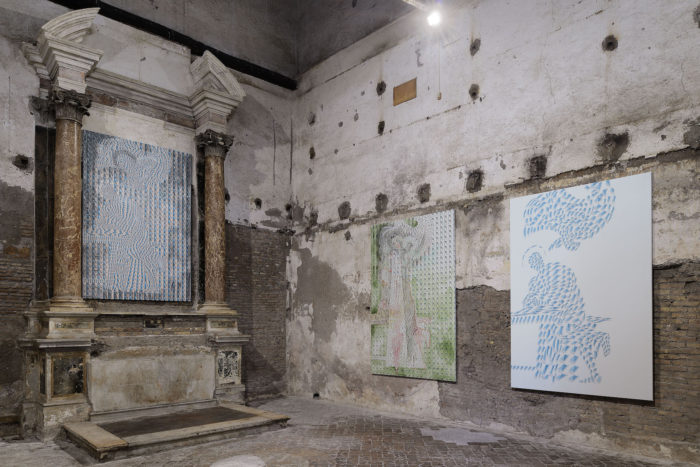 VITTORIO BRODMANN
CALAMITY
FEBRUARY 8 – MARCH 16, 2019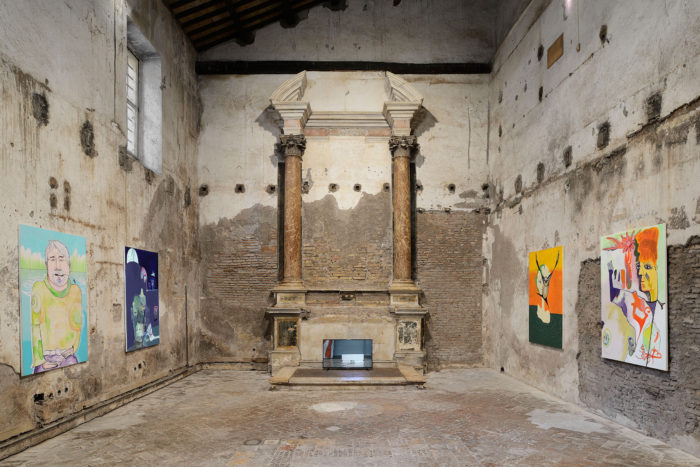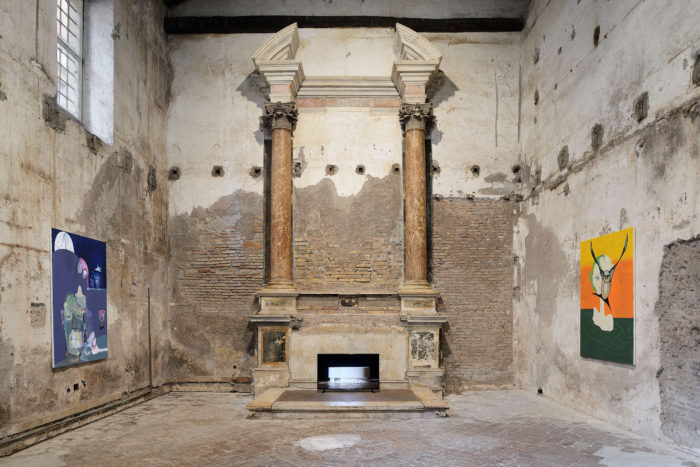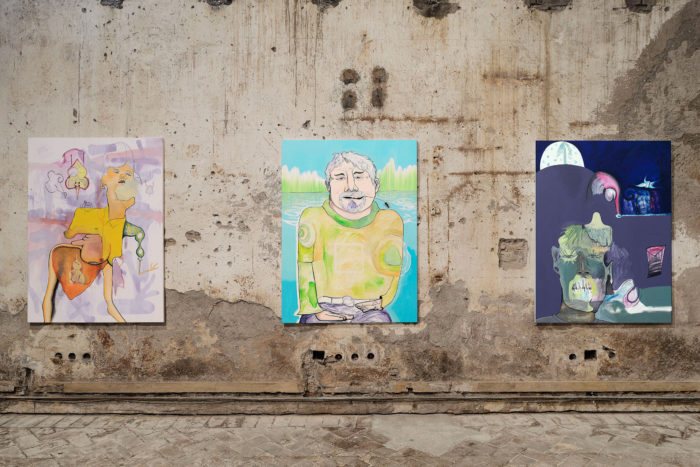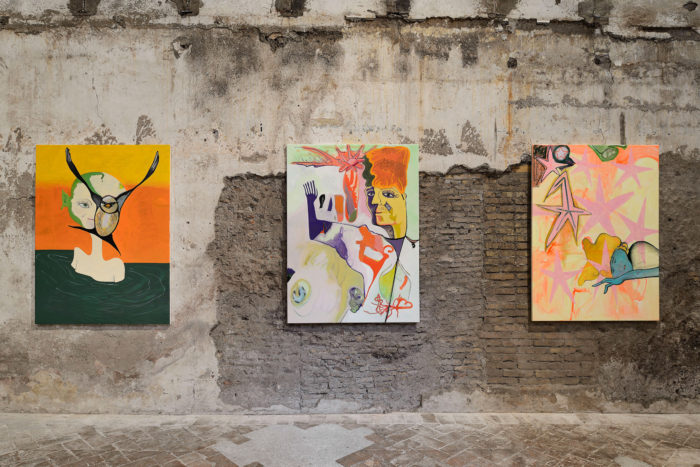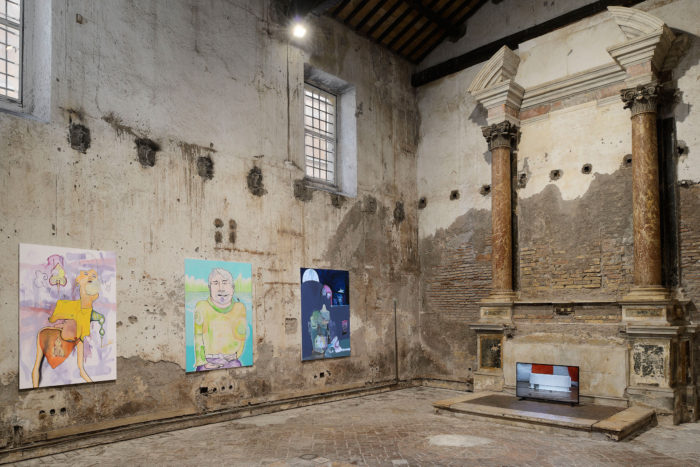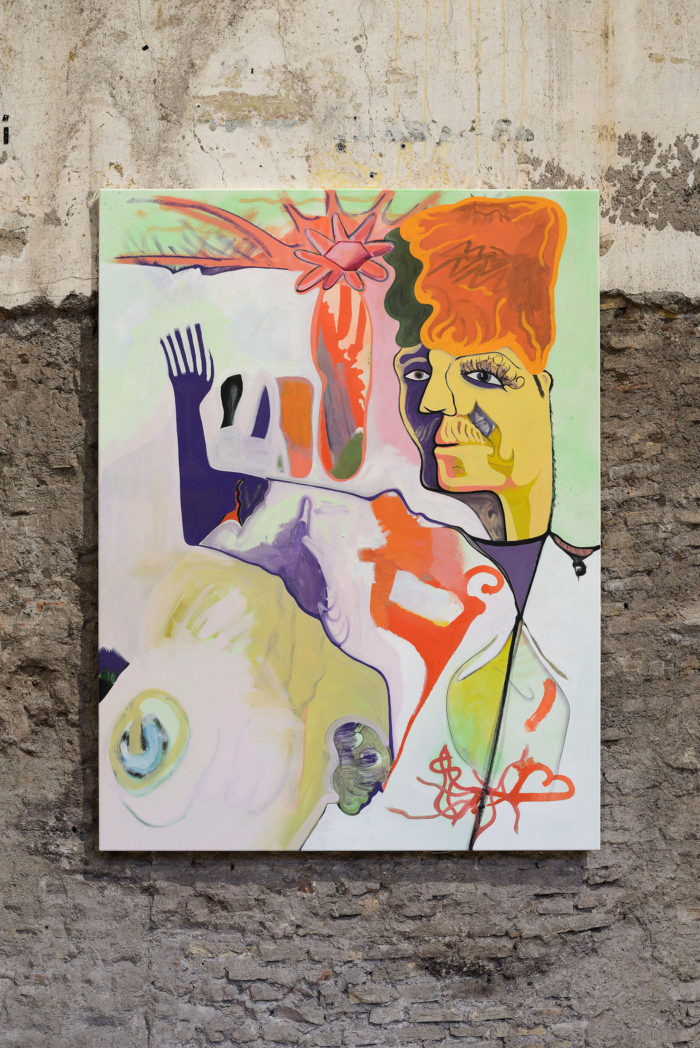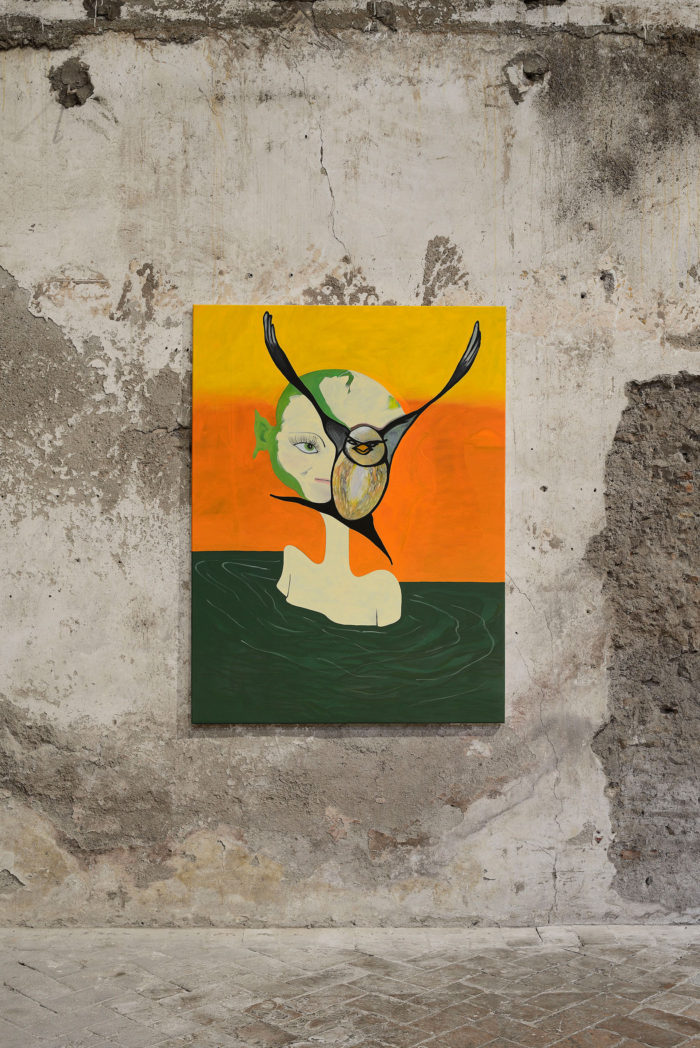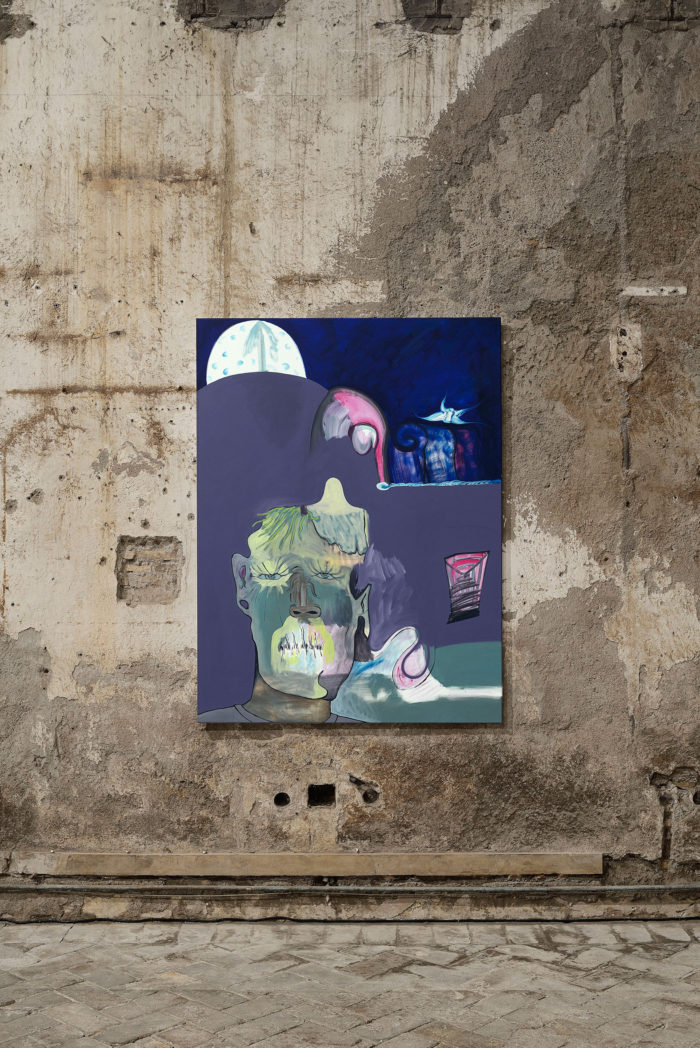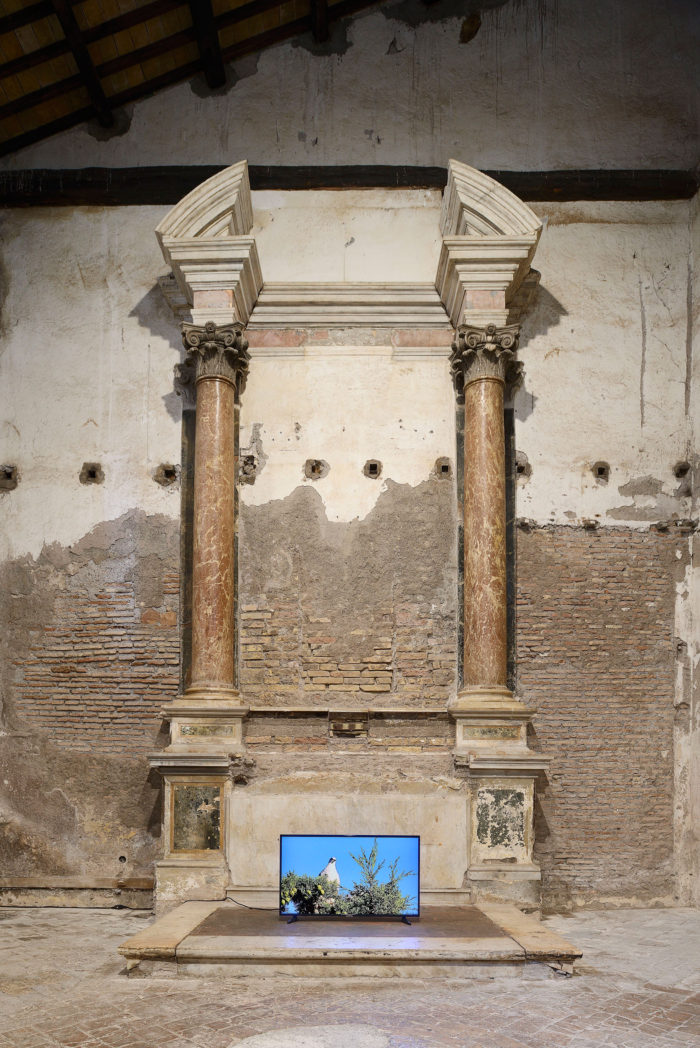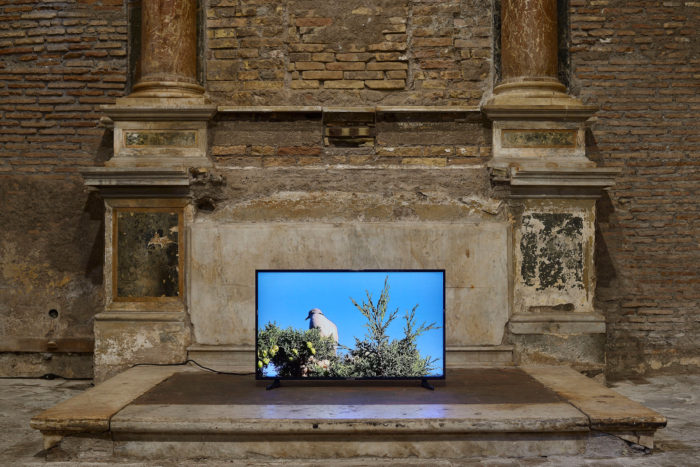 CHARLEMAGNE PALESTINE
ttempioossempioozzempioo
DECEMBER 14, 2018 – JANUARY 26, 2019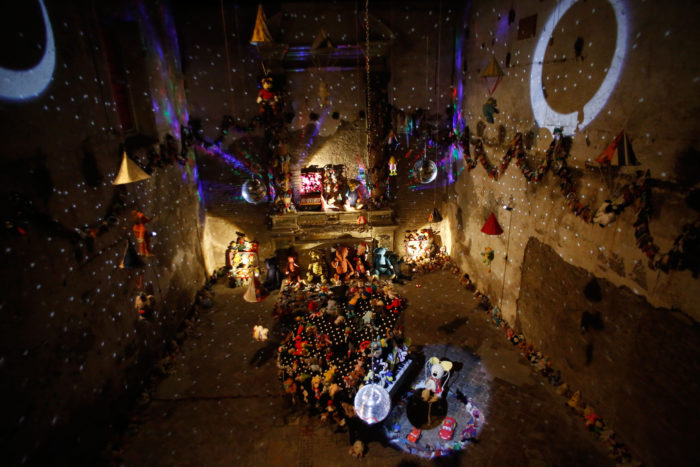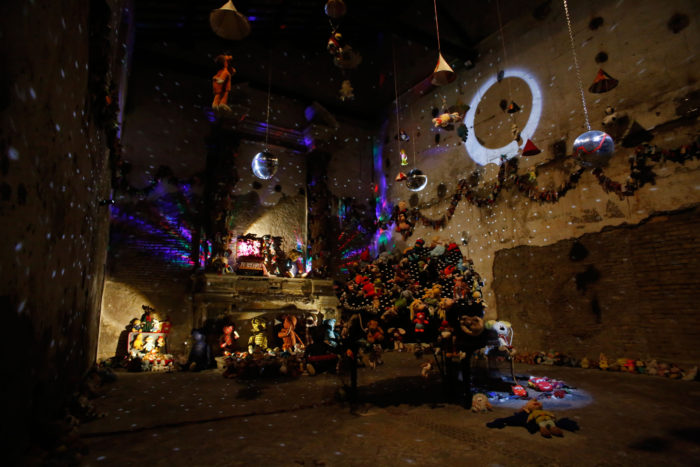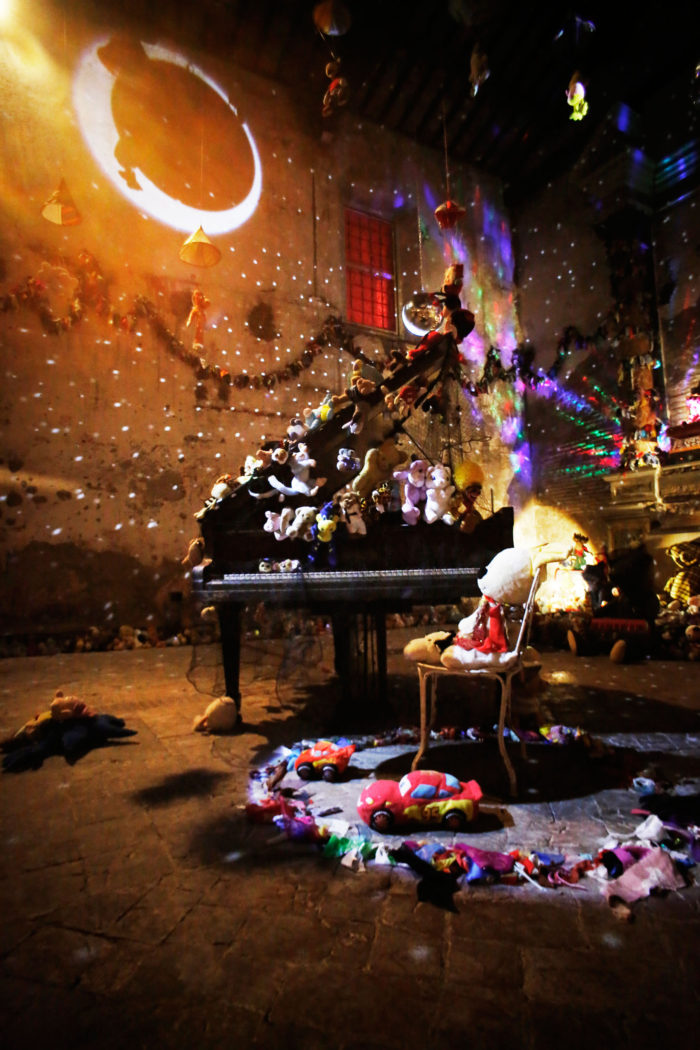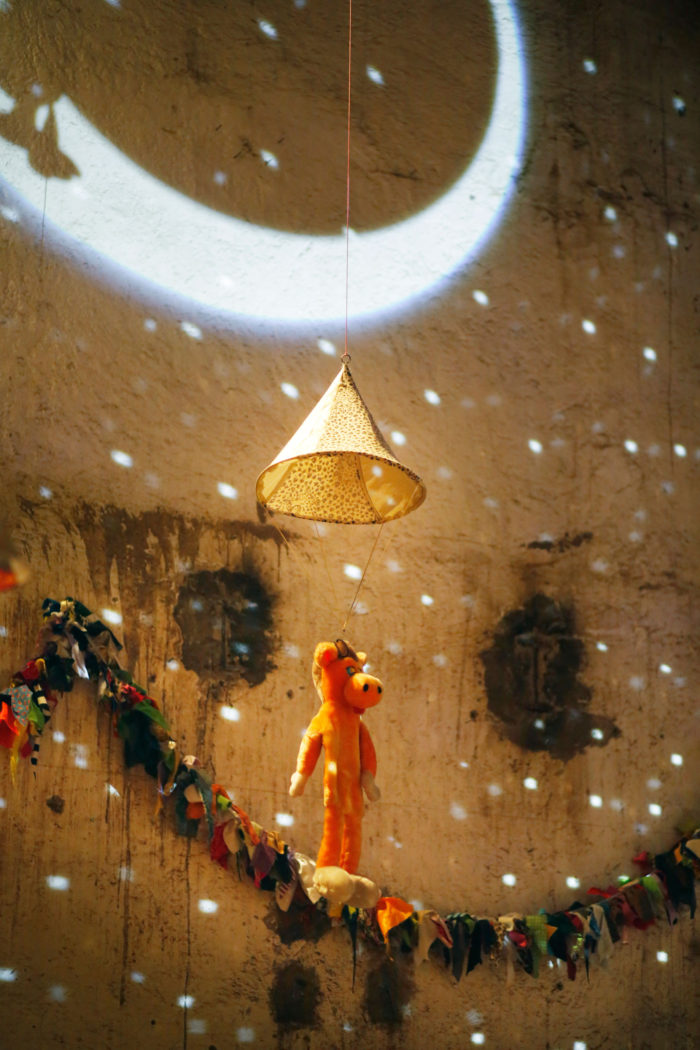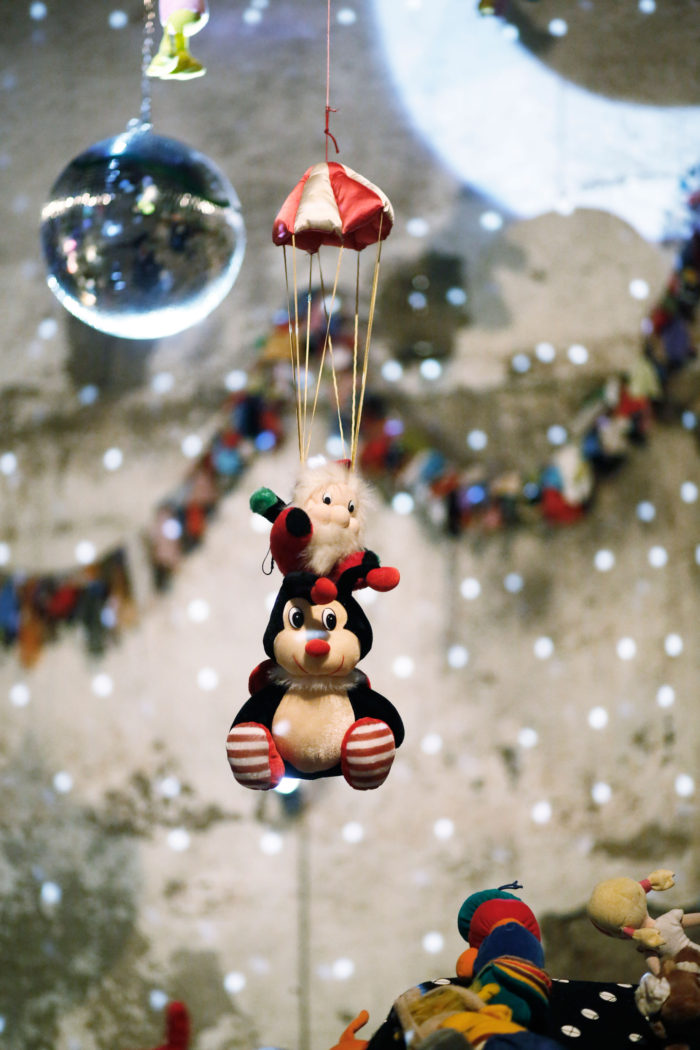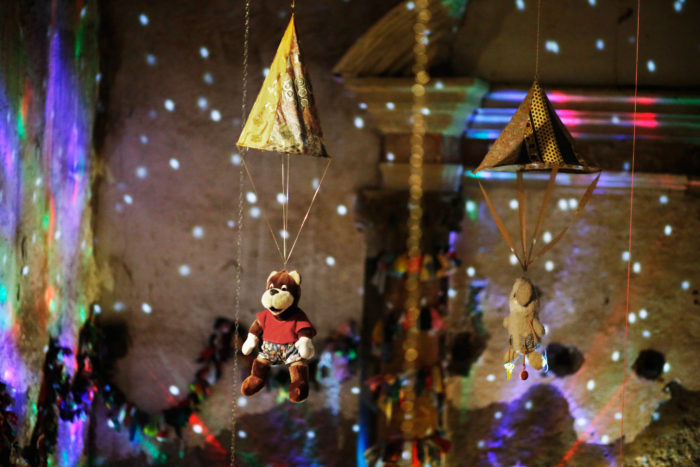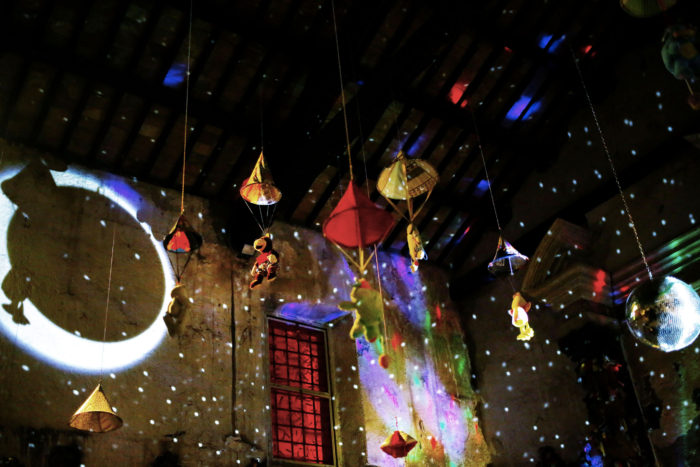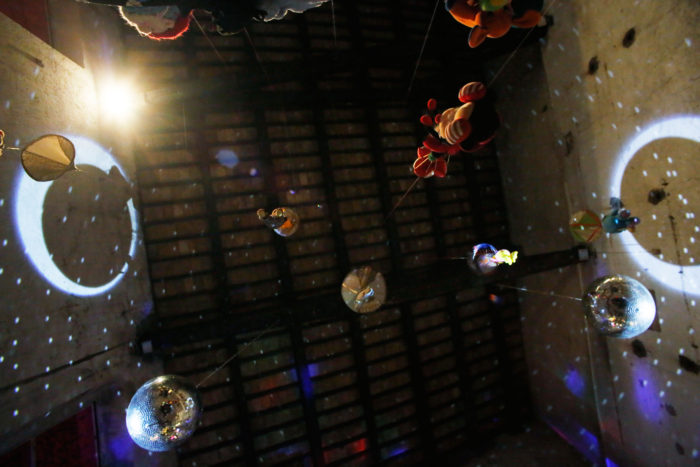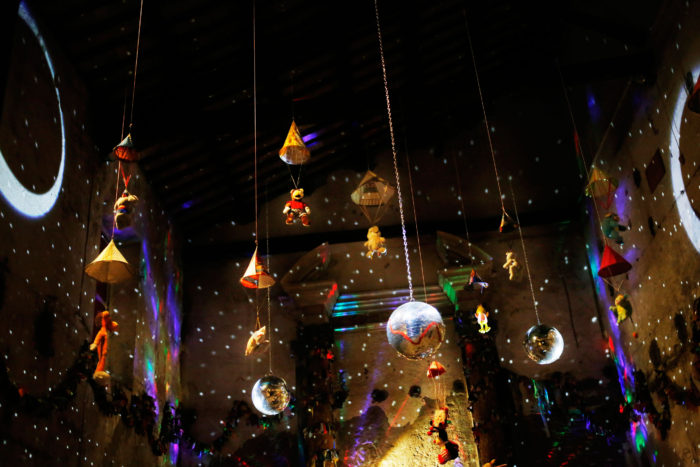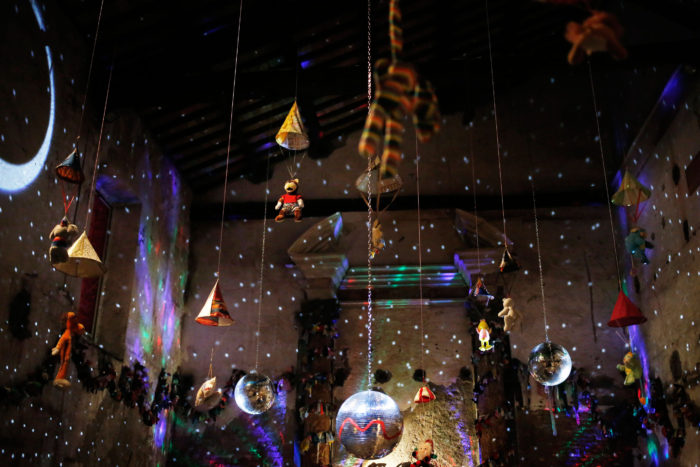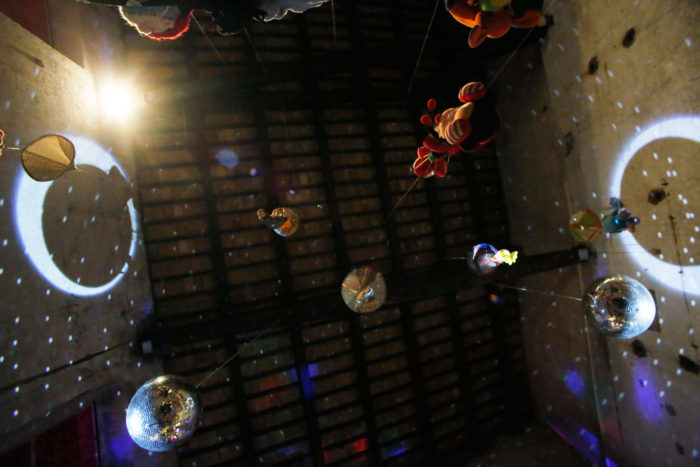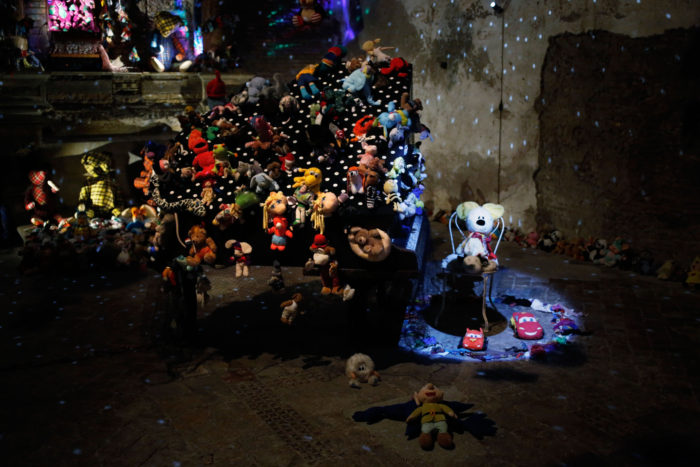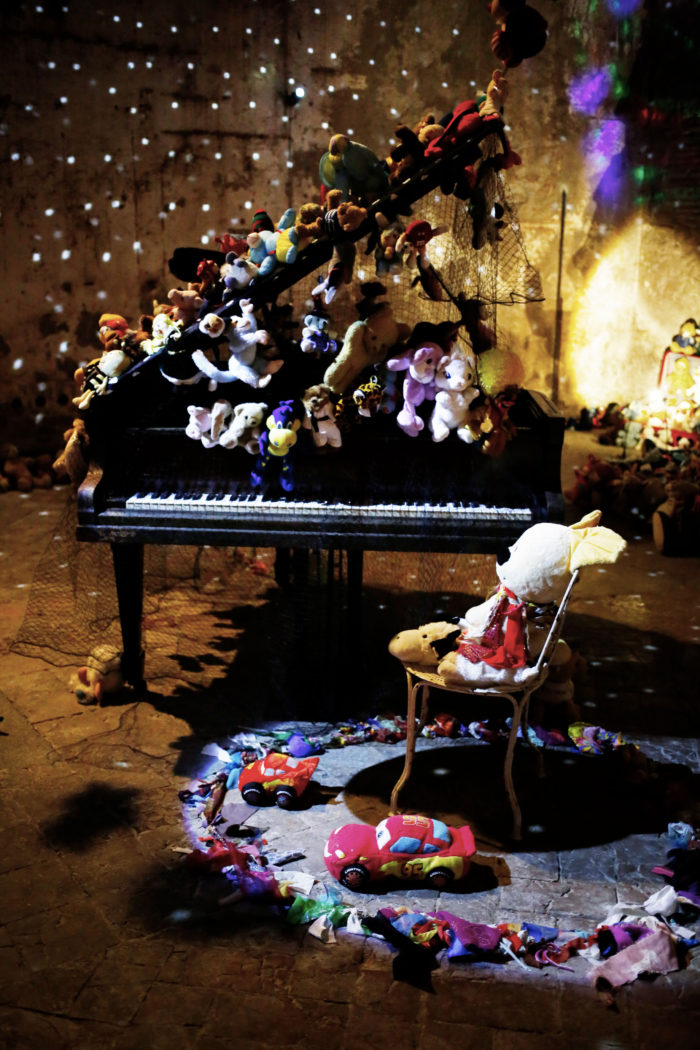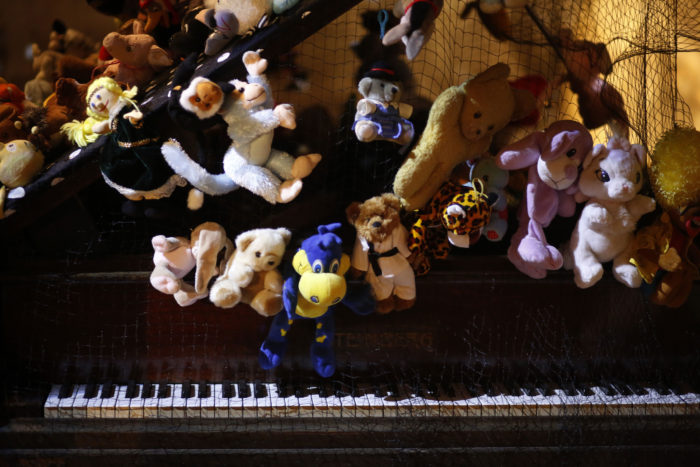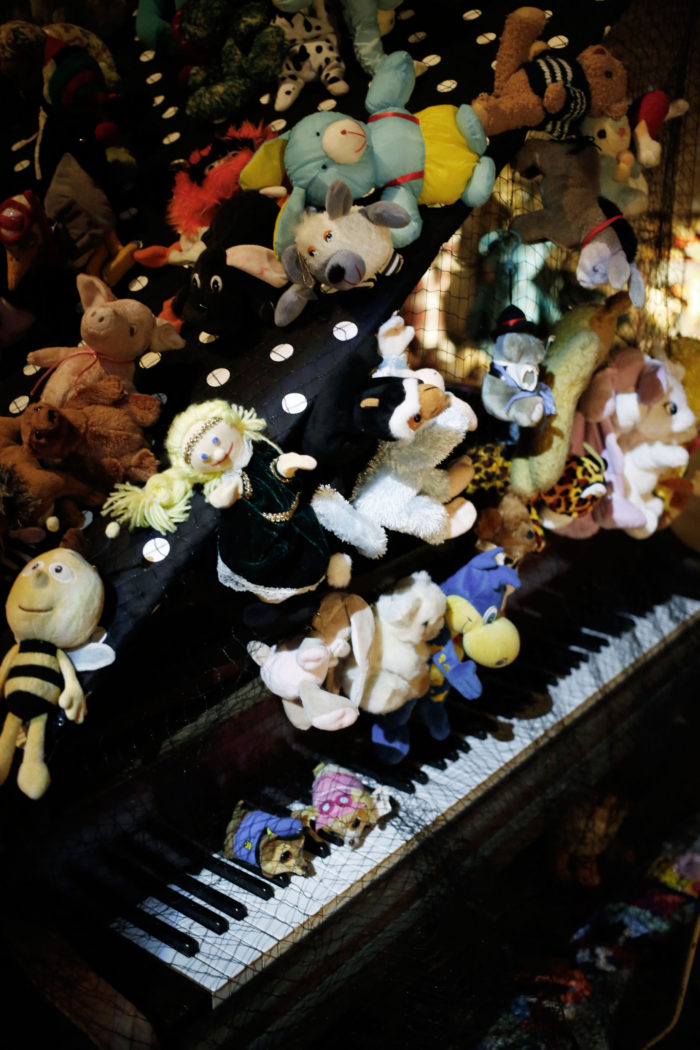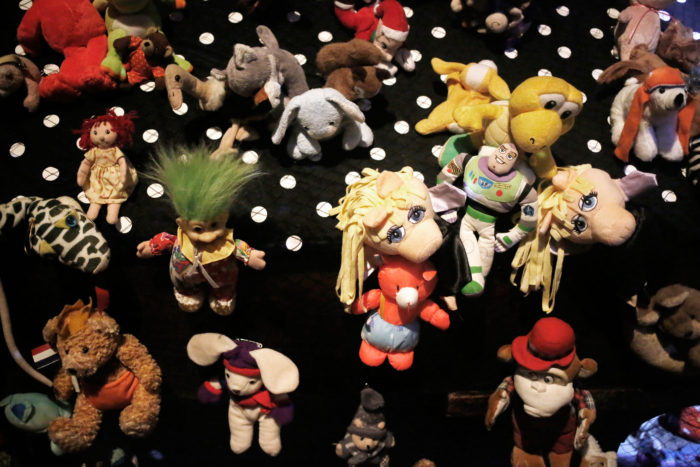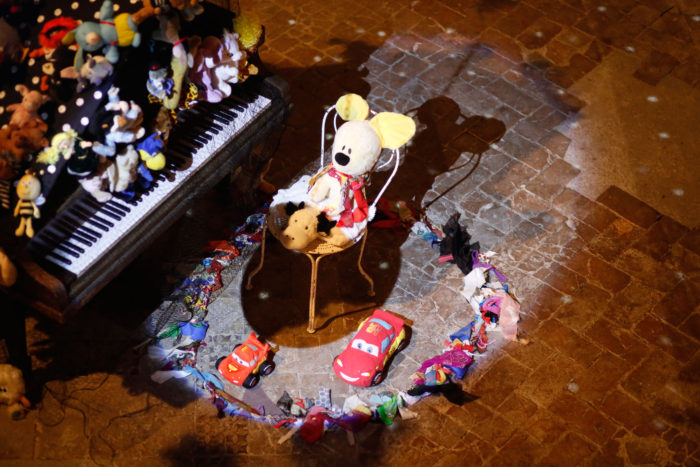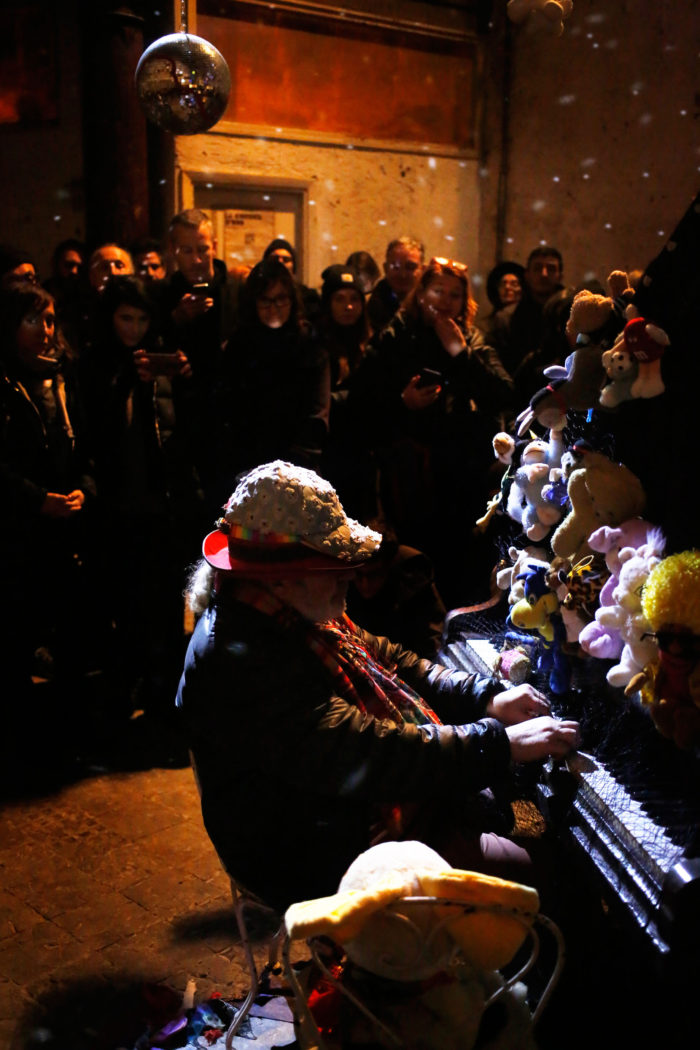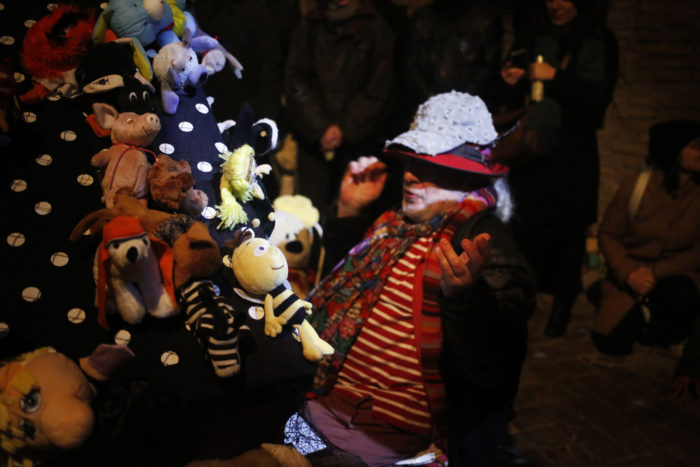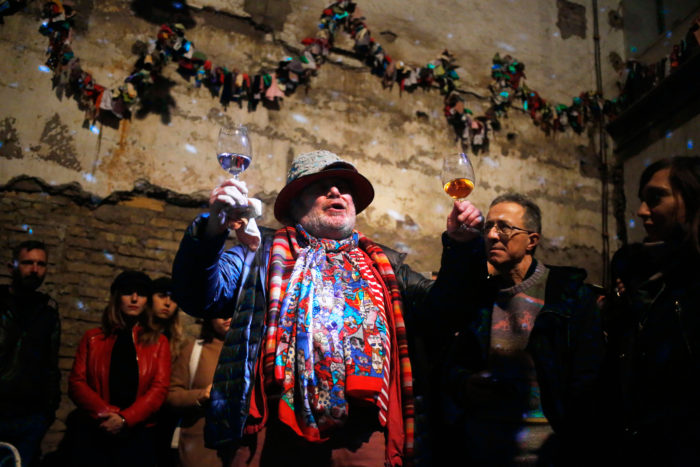 SAM PULITZER
MAY THE LAST NATIONALIST BE STRANGLED WITH THE GUTS OF THE LAST TECHNOCRAT
SEPTEMBER 20 – DECEMBER 8, 2018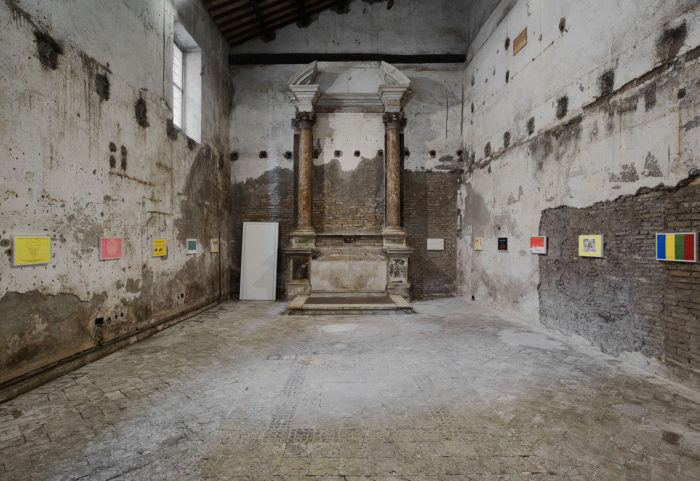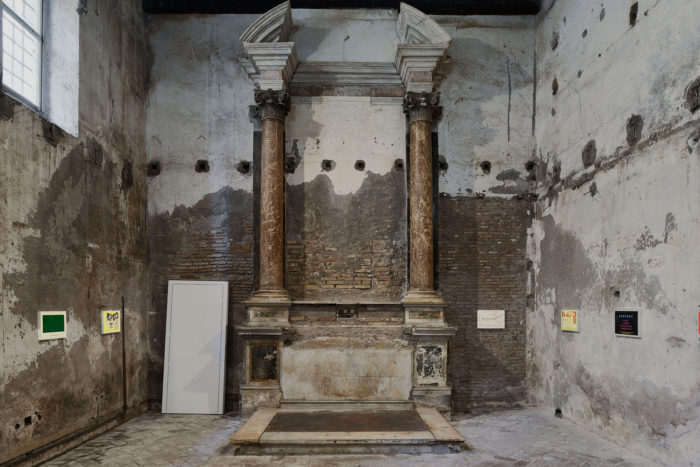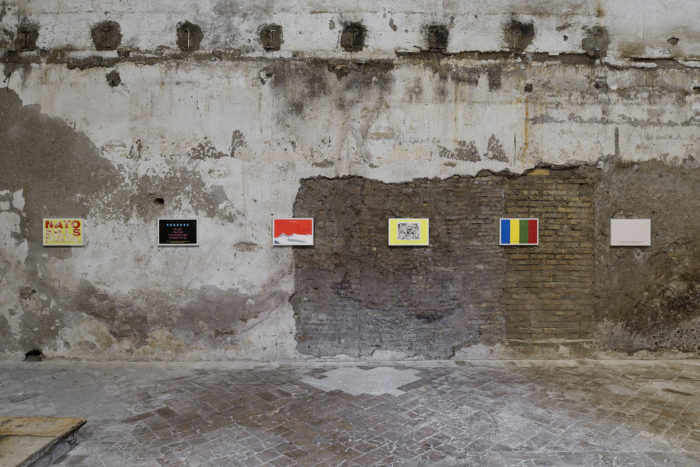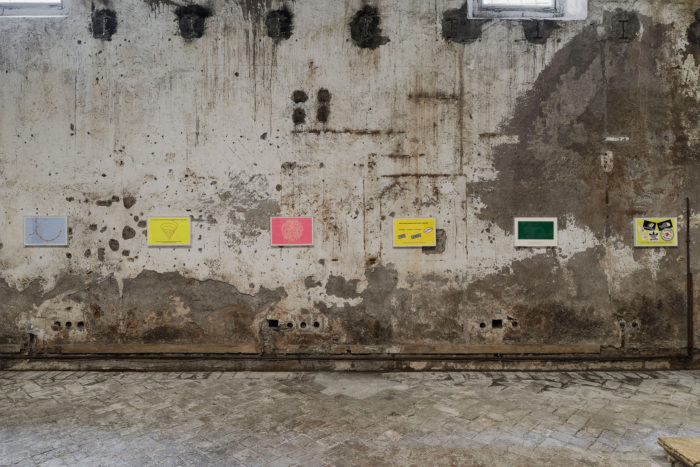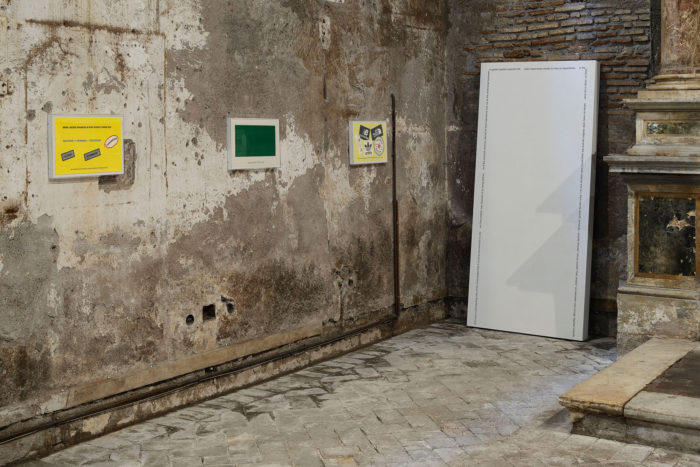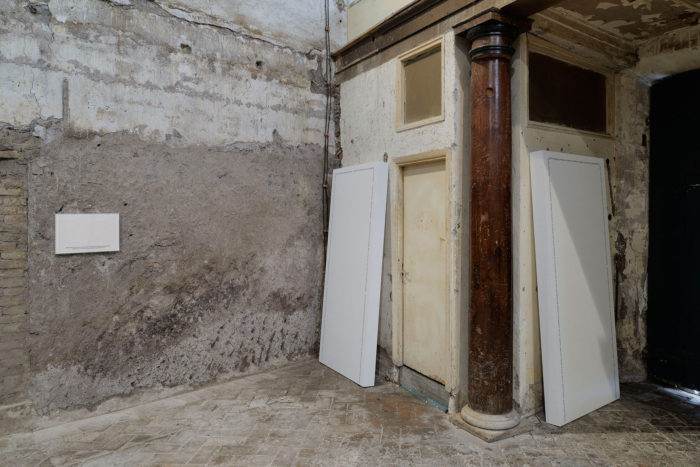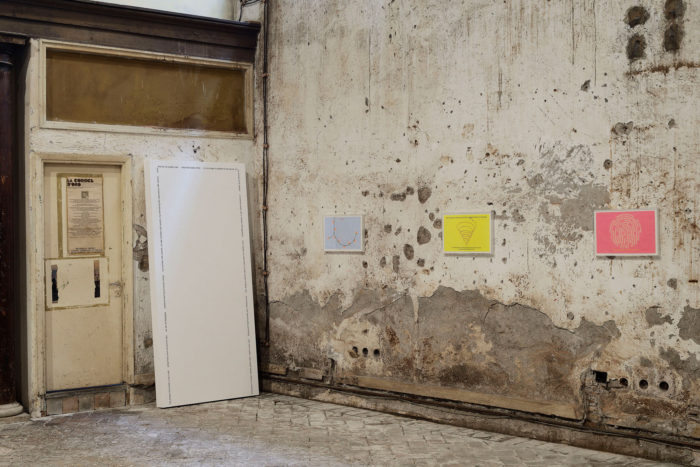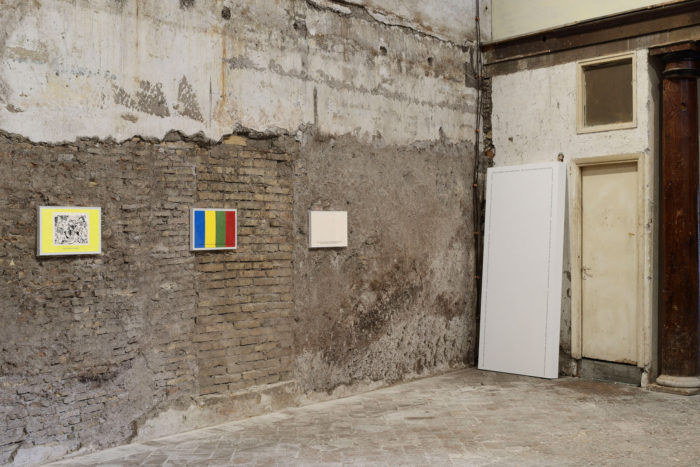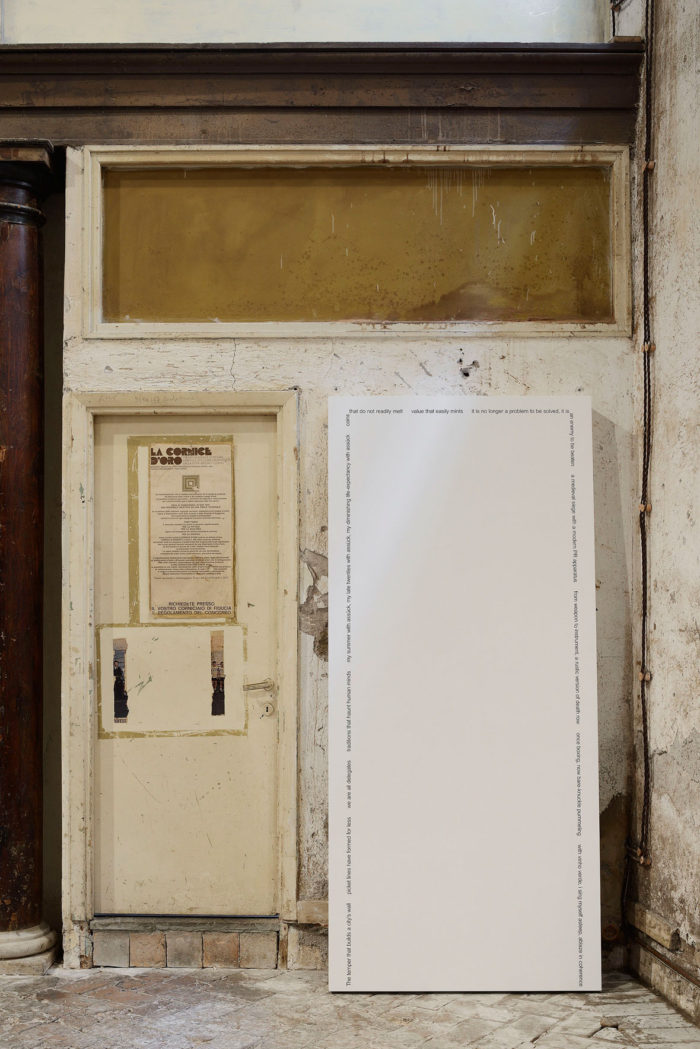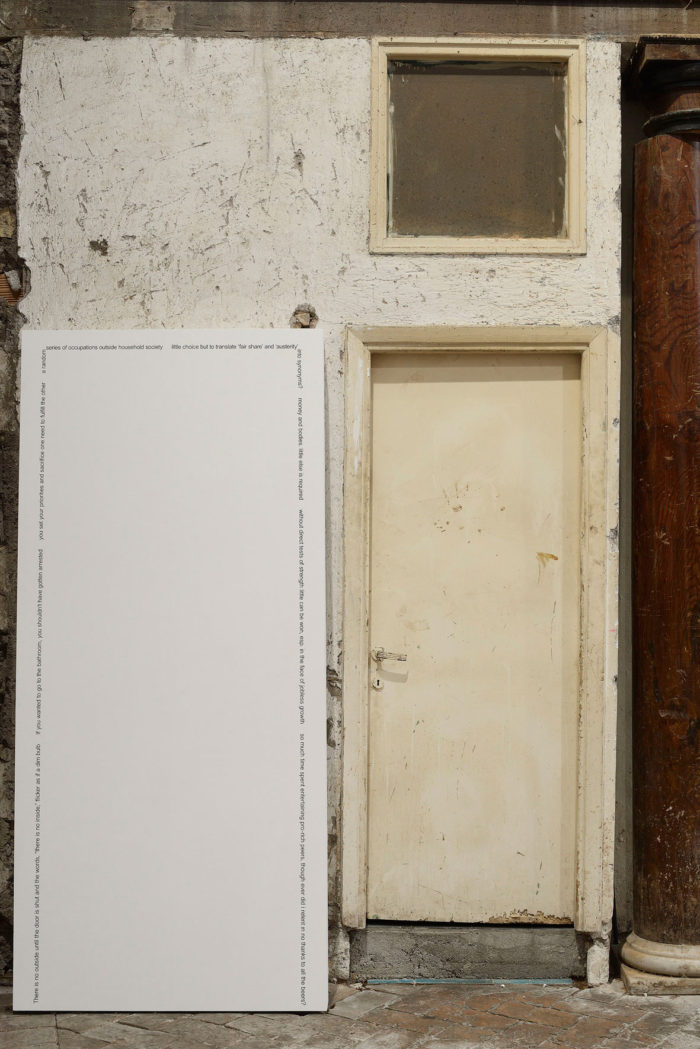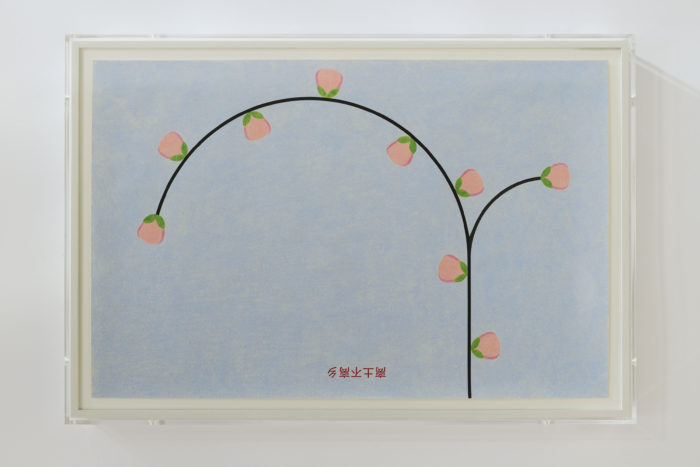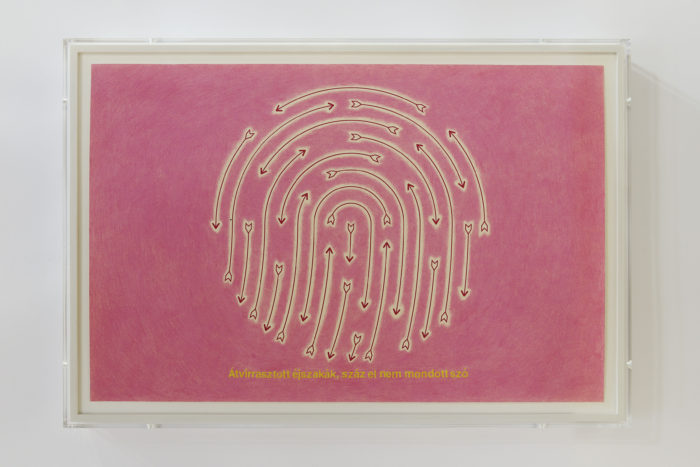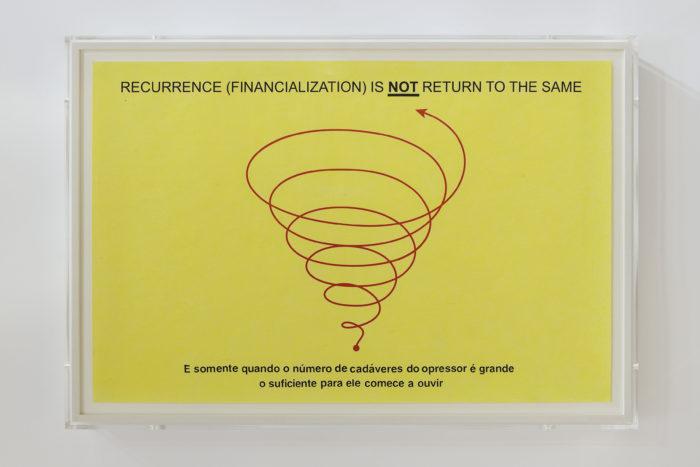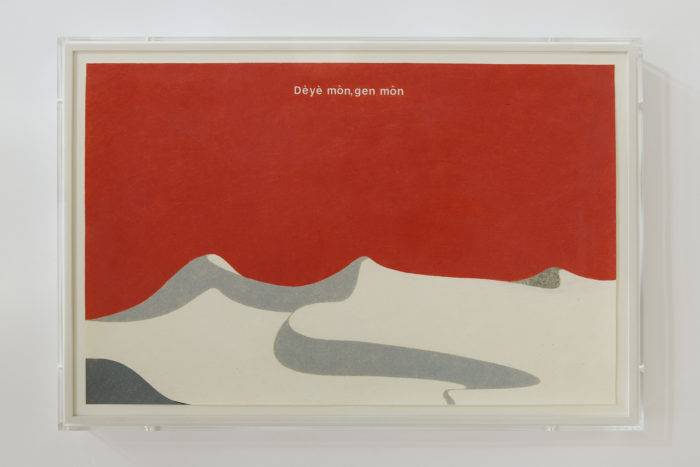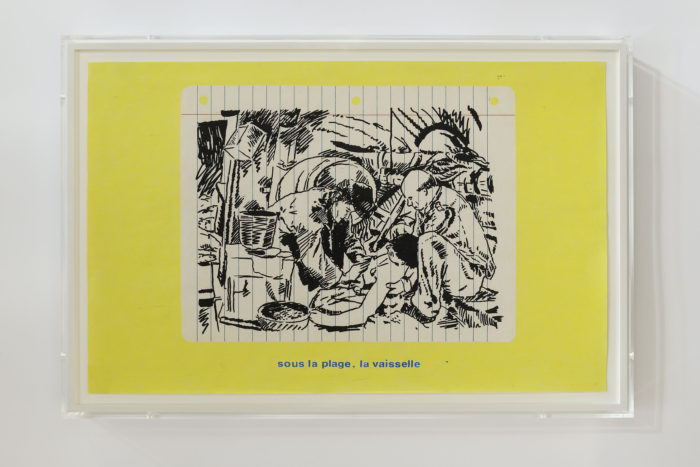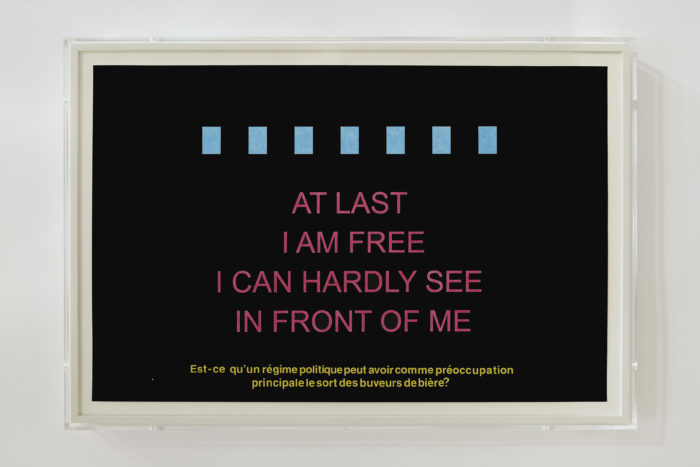 HOPE ATHERTON
JUNE 27 – SEPTEMBER 15, 2018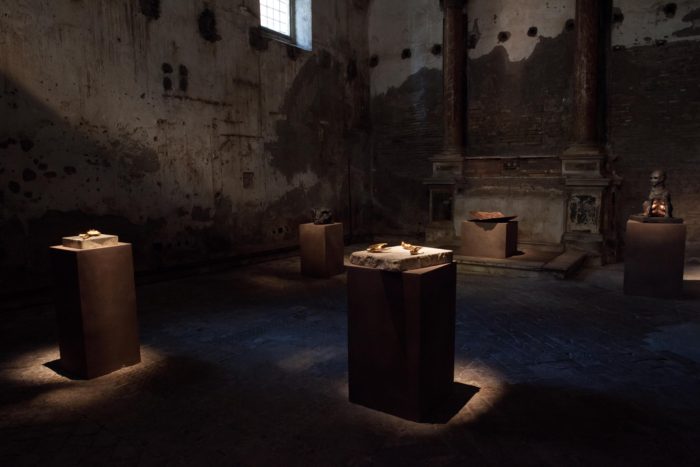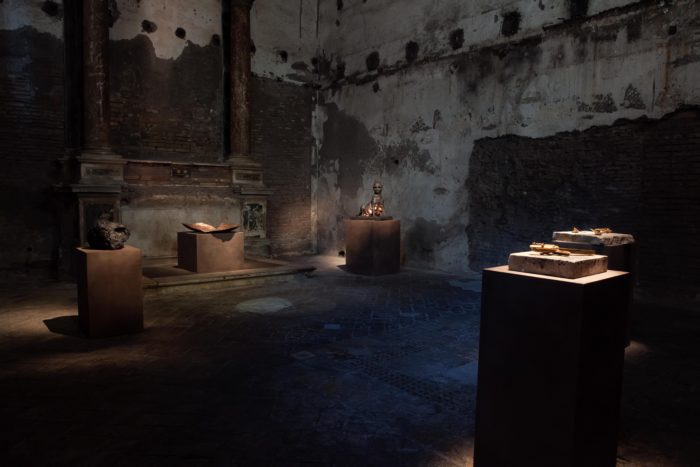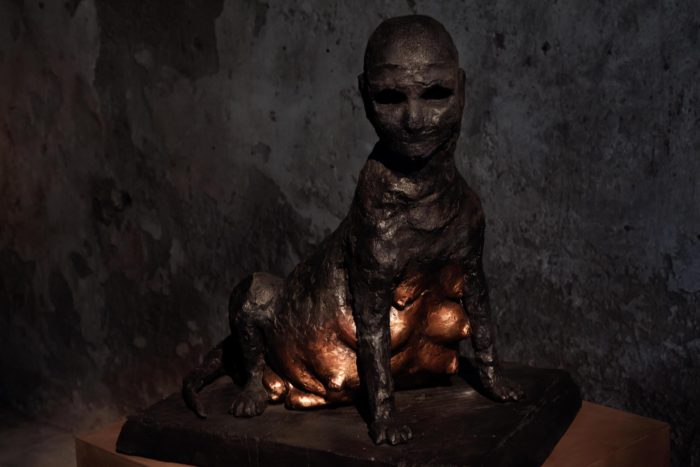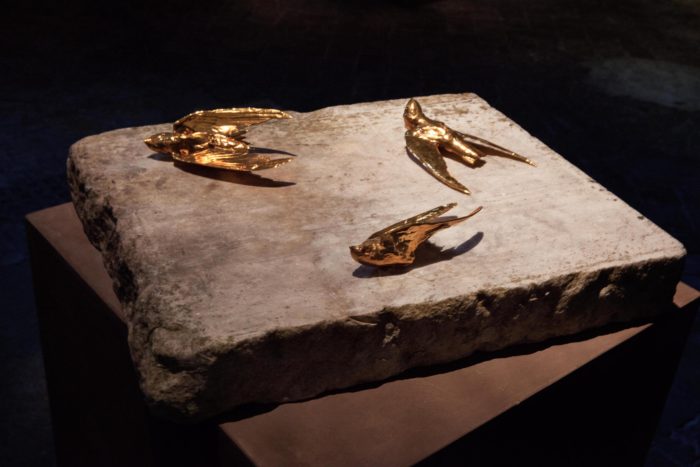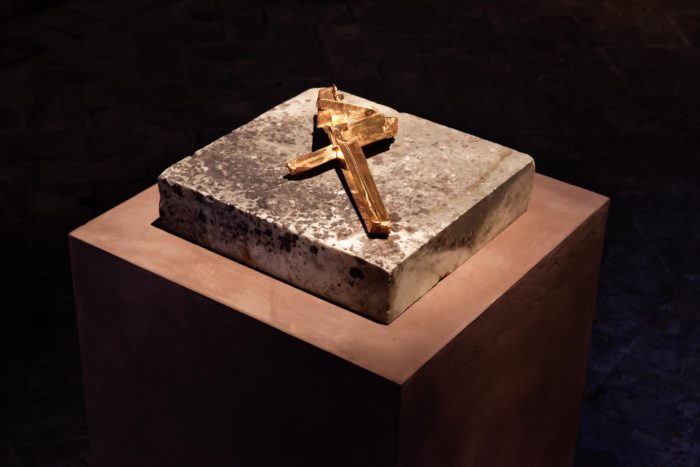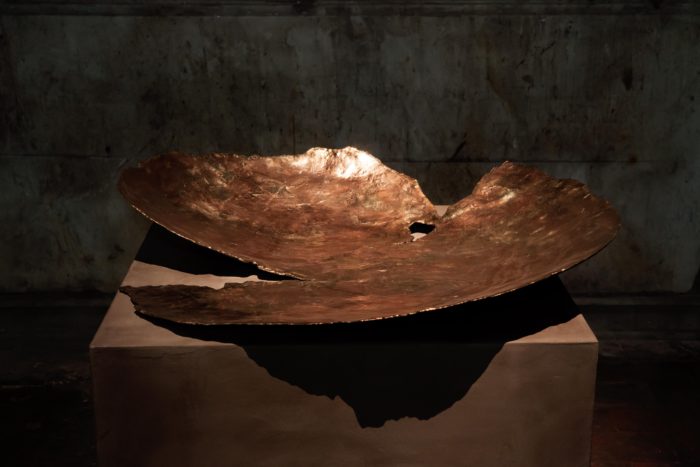 SENZA TITOLO
AN EVENING OF READINGS BY
BORIS BERGMANN
LAURA CINGOLANI
LEONARDO COLOMBATI
BRUNO CORA'
JAHAN KHAJAVI
EMILIANO MAGGI
ELISA SIMONELLI
DAVIDE STUCCHI
LEA WALTER
MARTINA-SOFIE WILDBERGER
MAY 25, 2018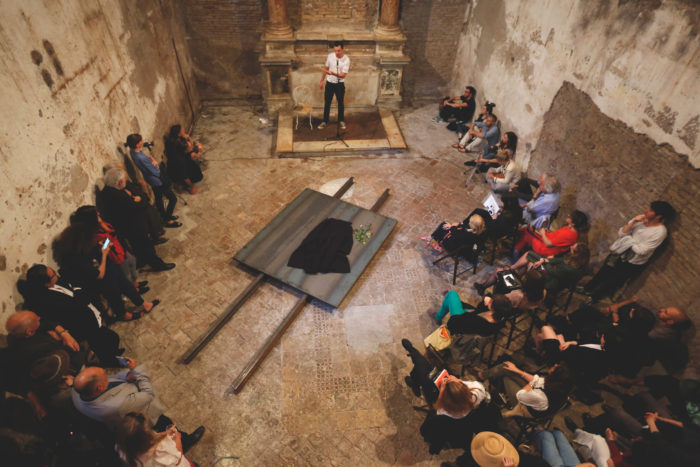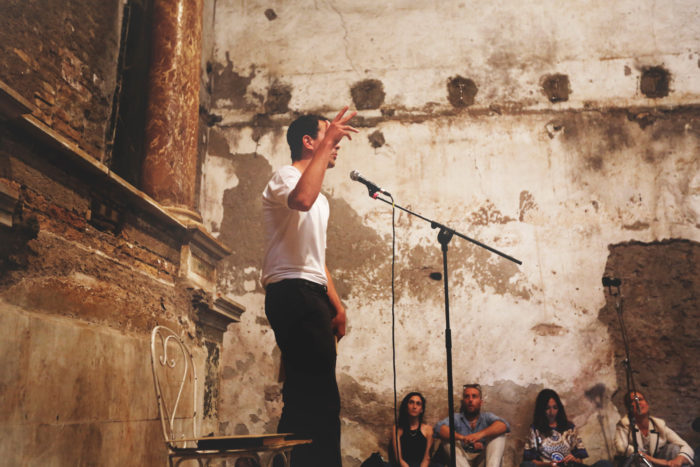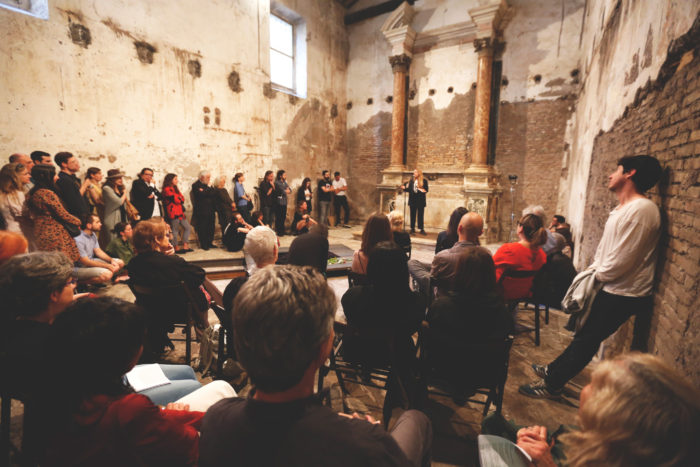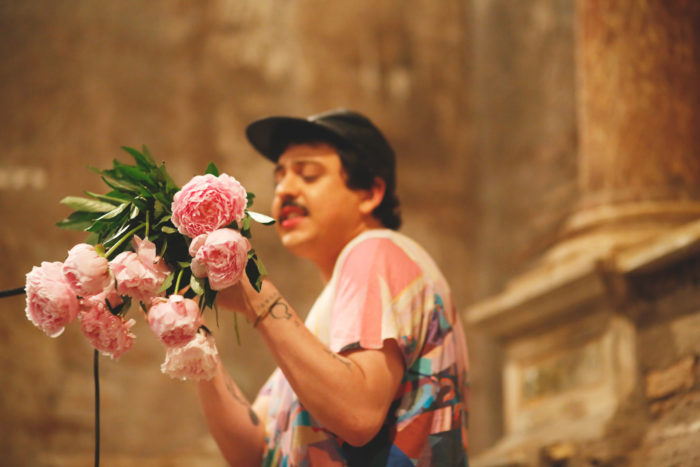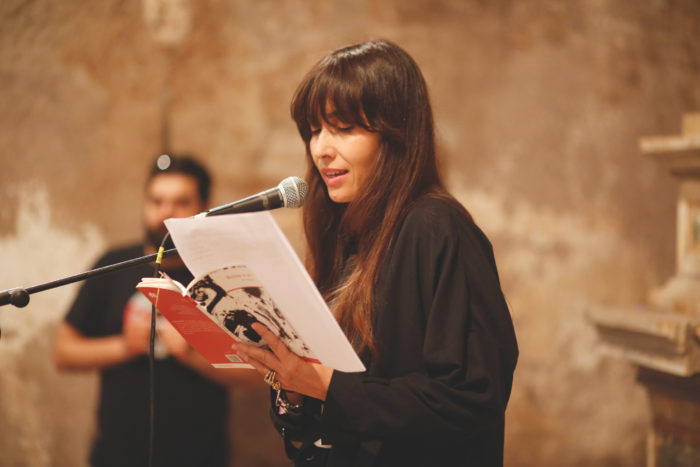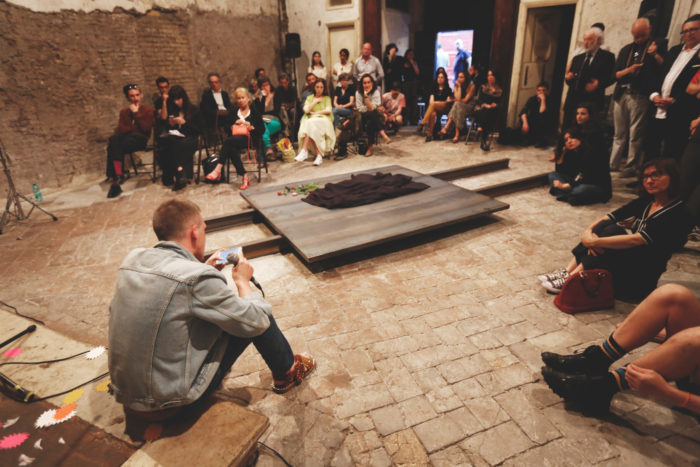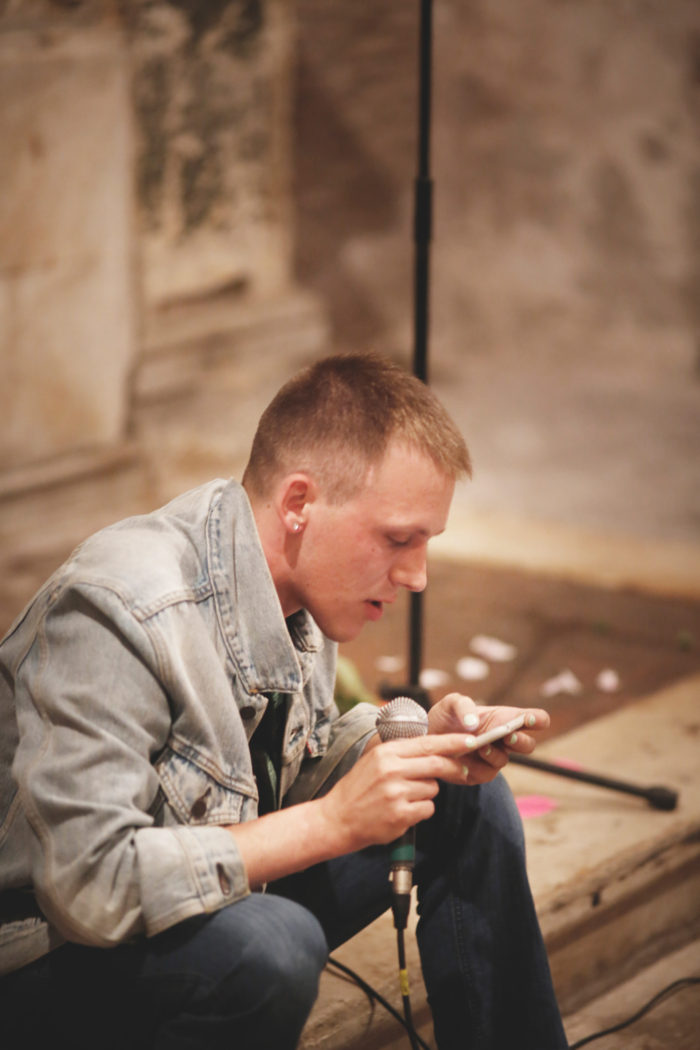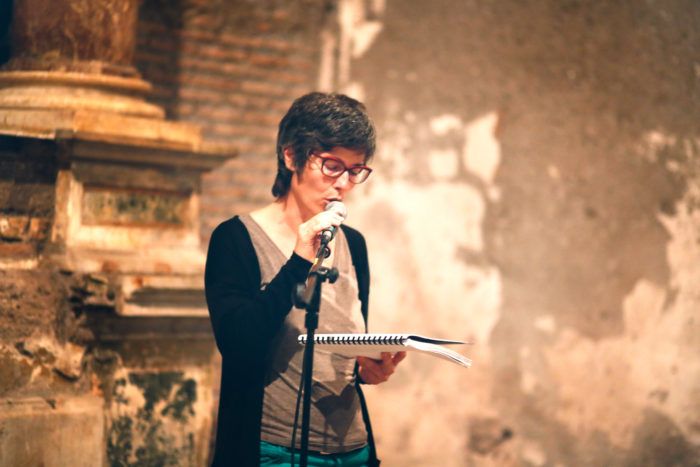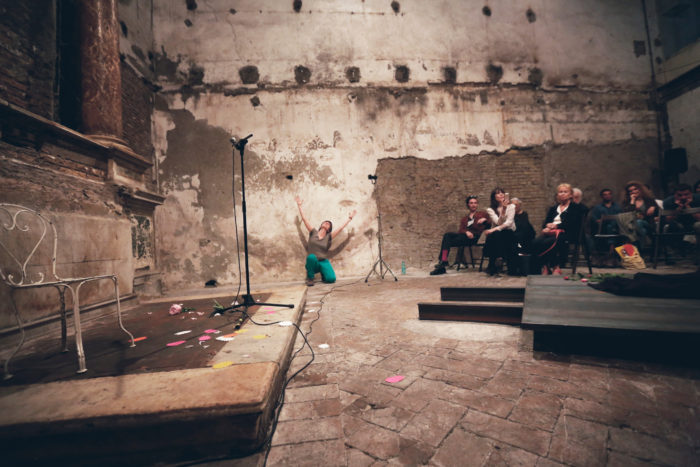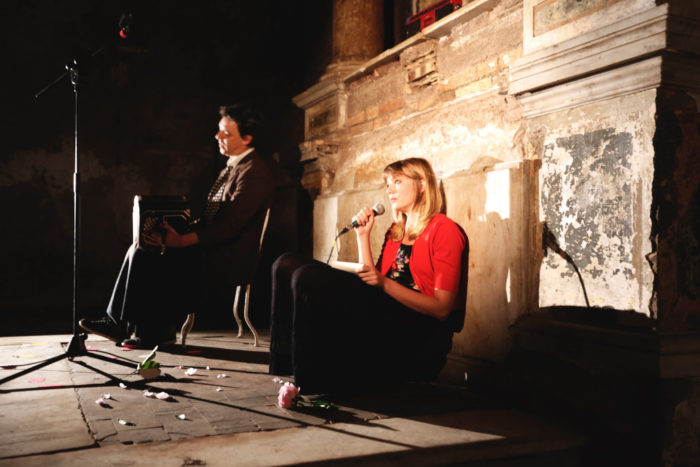 JANNIS KOUNELLIS
UNTITLED, 2012
MAY 3 – JUNE 16, 2018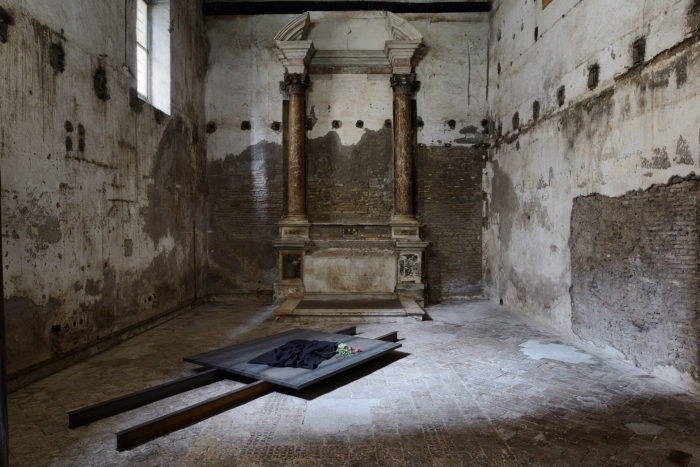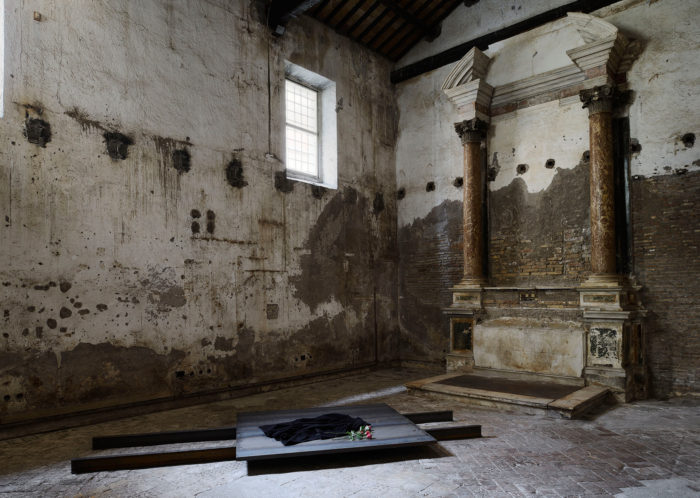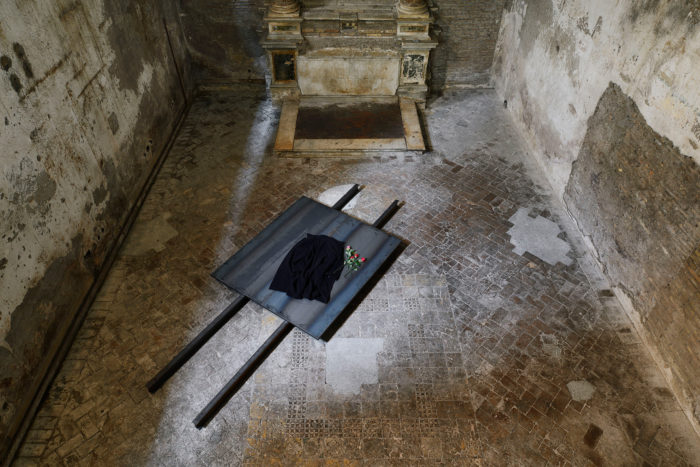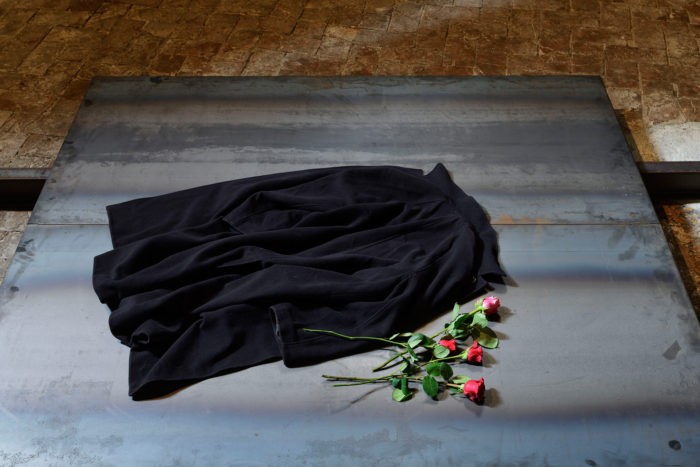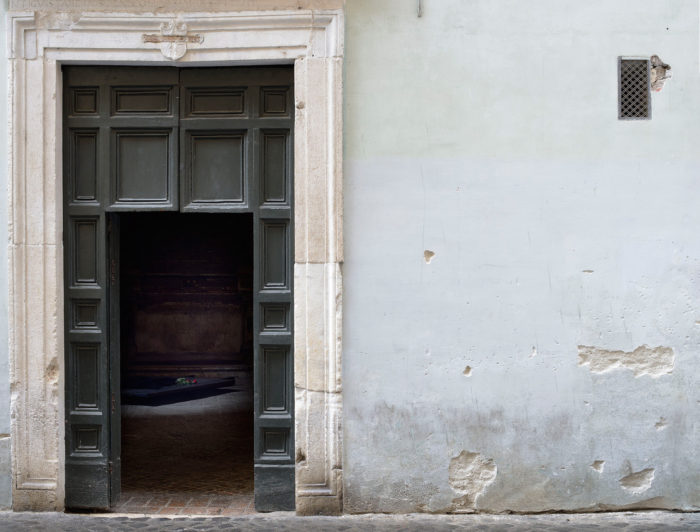 ARTHUR JAFA
LOVE IS THE MESSAGE, THE MESSAGE IS DEATH
MARCH 13 – APRIL 14, 2018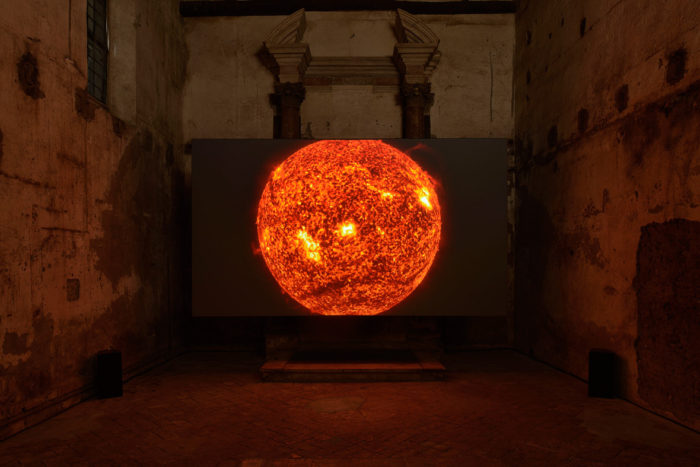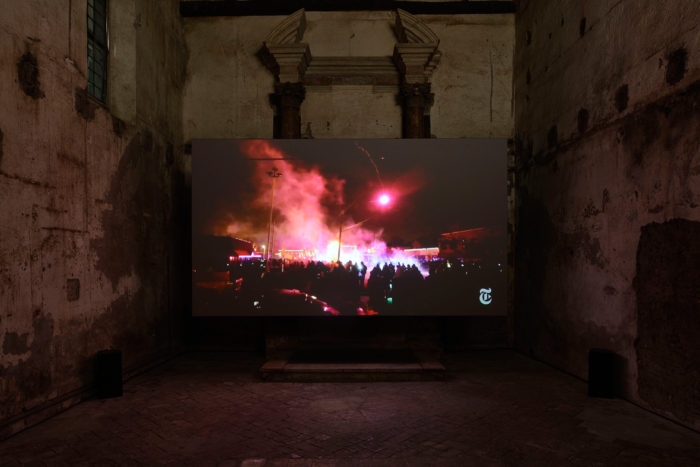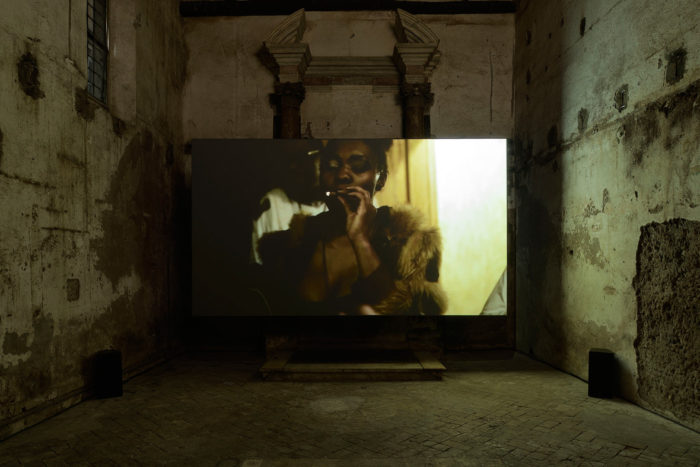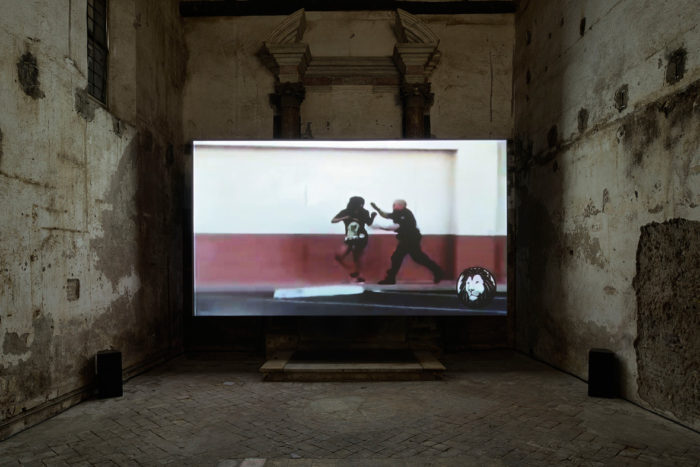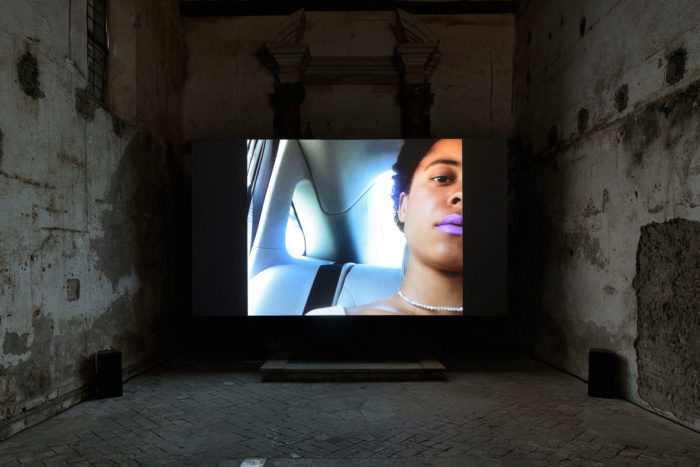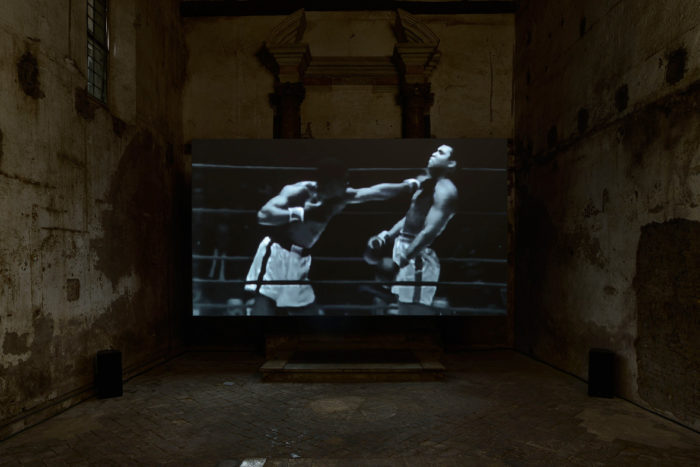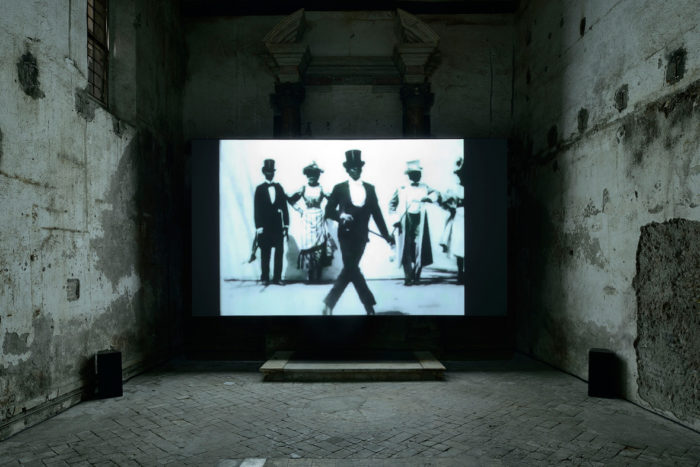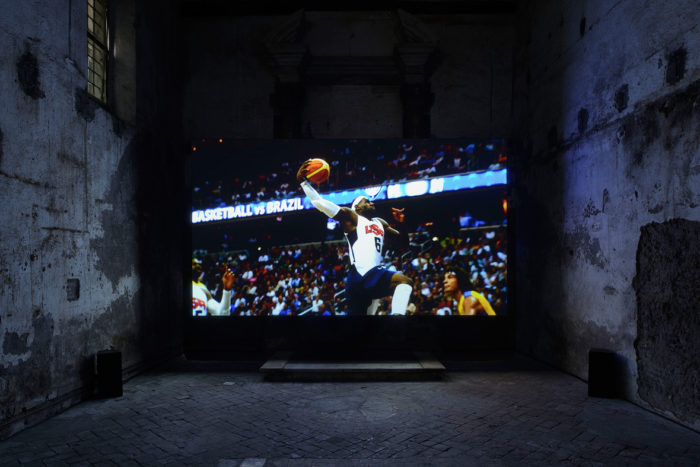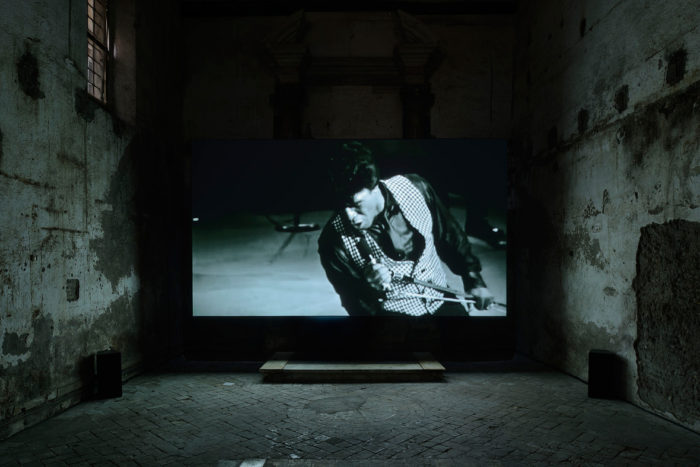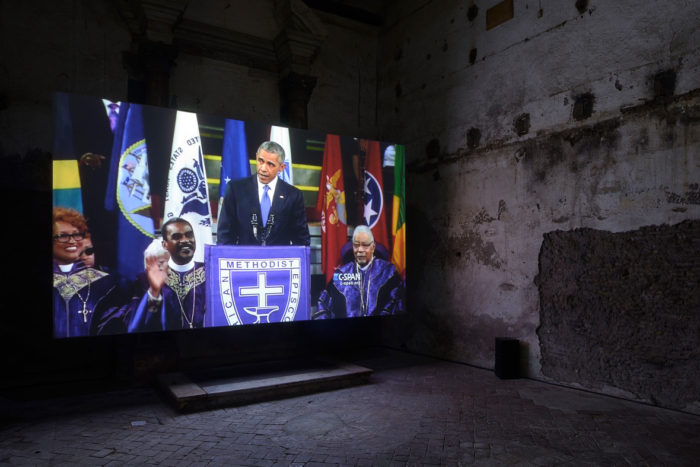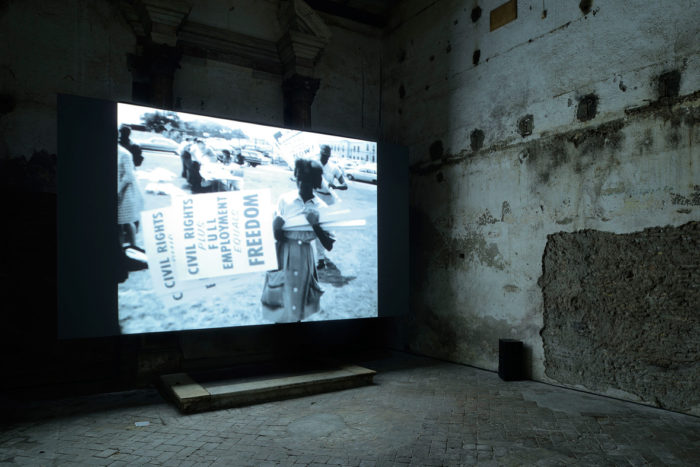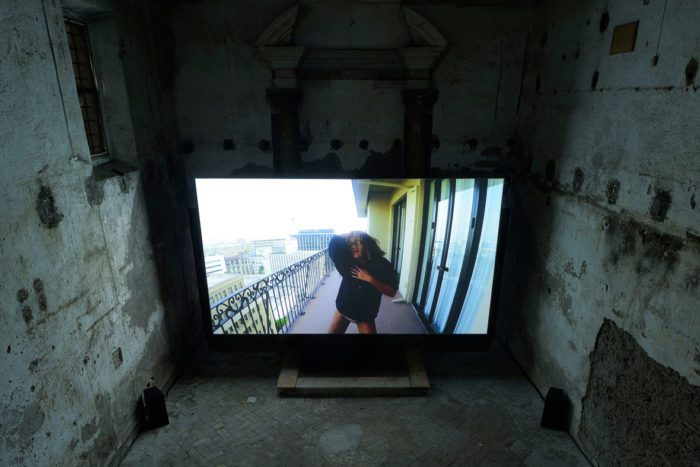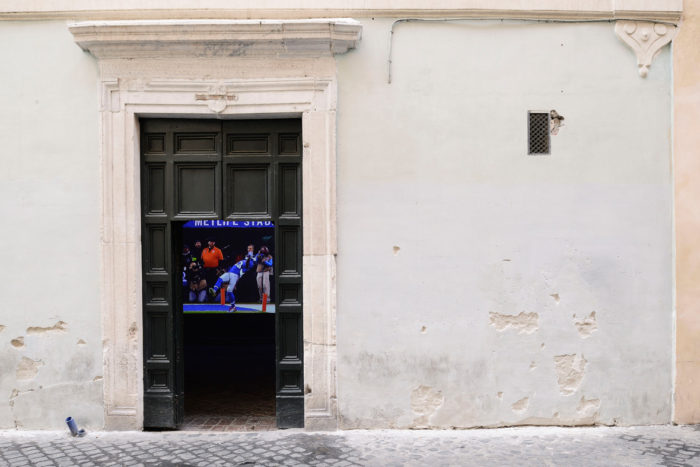 KARL HOLMQVIST
FOR THE CLOSING OF EXHIBITION KAPALBHATI
AN AFTERNOON OF LIVE PERFORMANCES BY
ALESSANDRO BAVA, TOMASO BINGA, KARL HOLMQVIST,
BEATRICE MARCHI, MARTINA-SOFIE WILDBERGER
FEBRUARY 11, 2018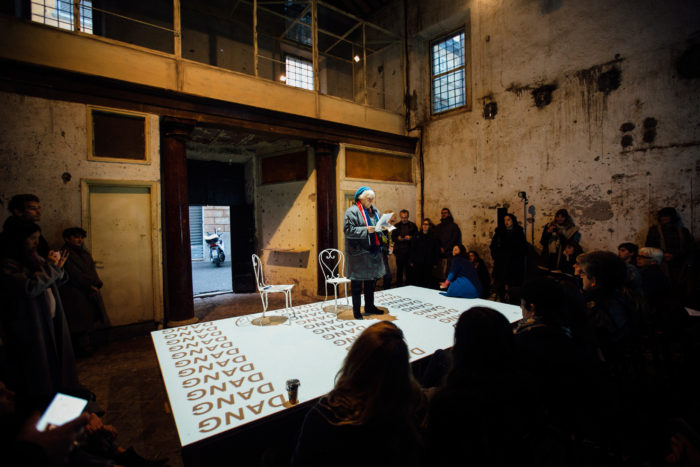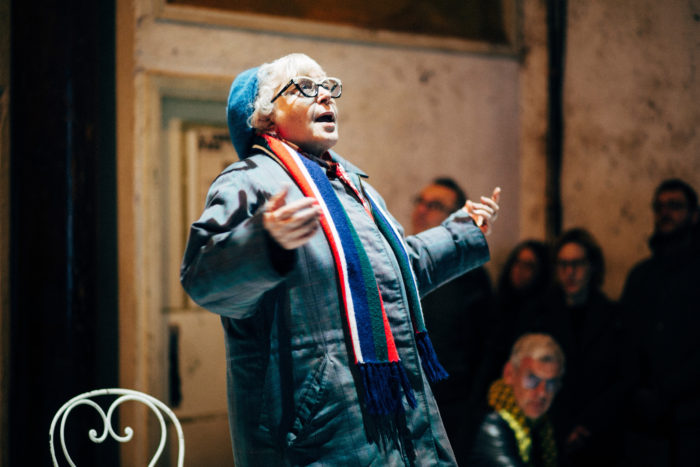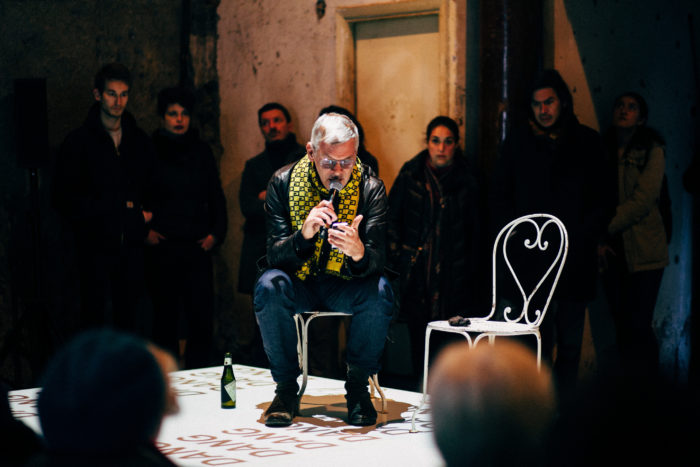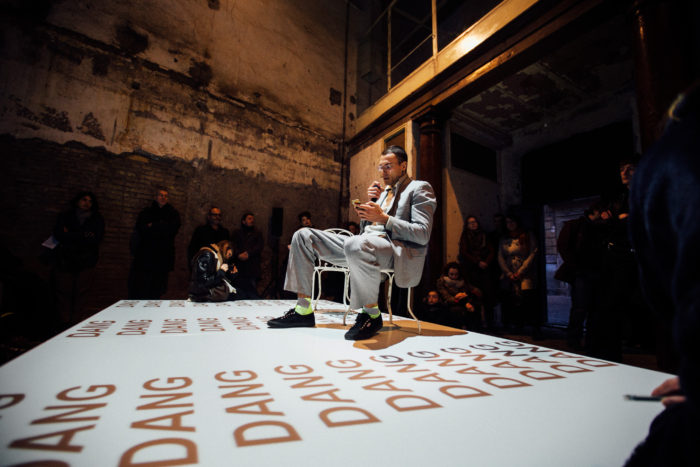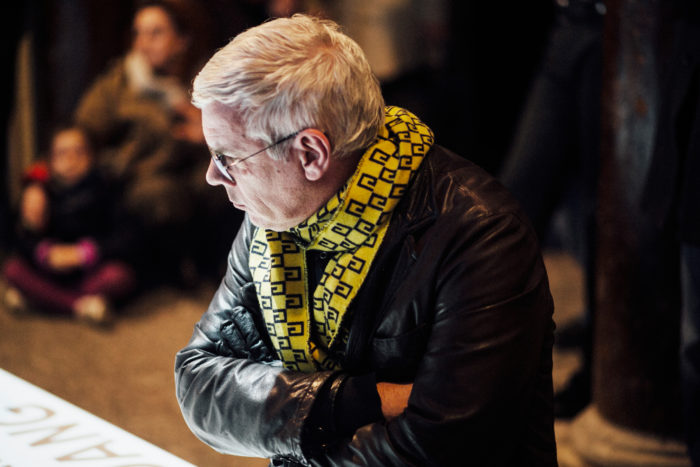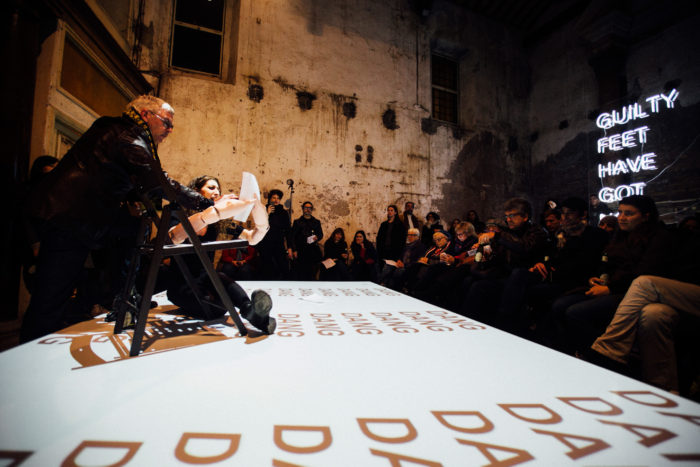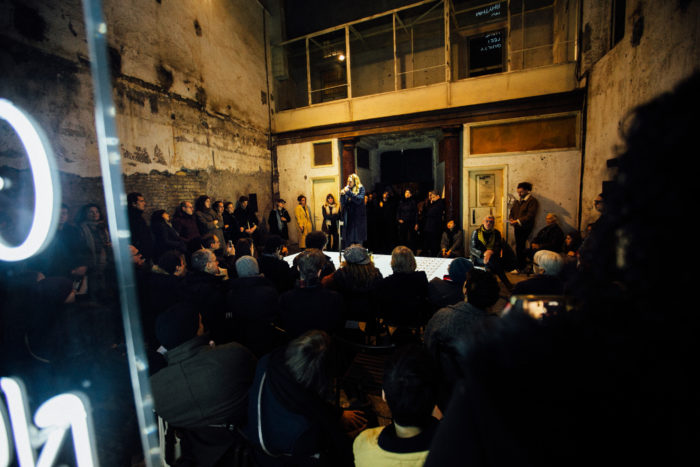 KARL HOLMQVIST
KAPALBHATI
NOVEMBER 25, 2017 – FEBRUARY 11, 2018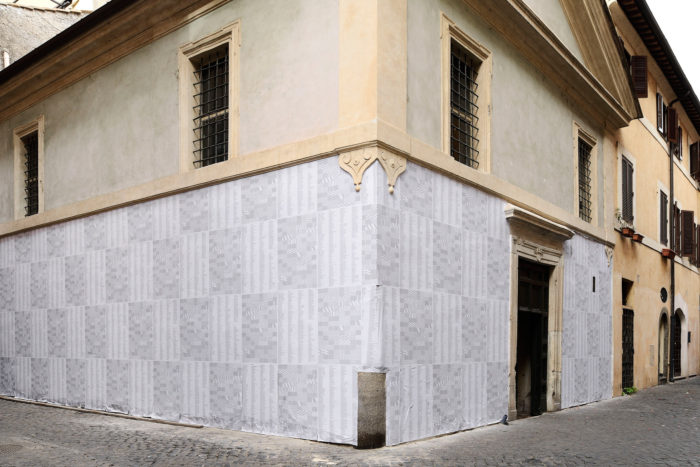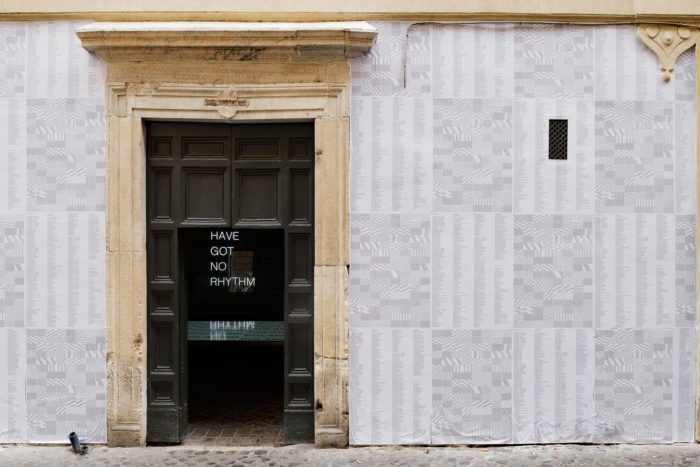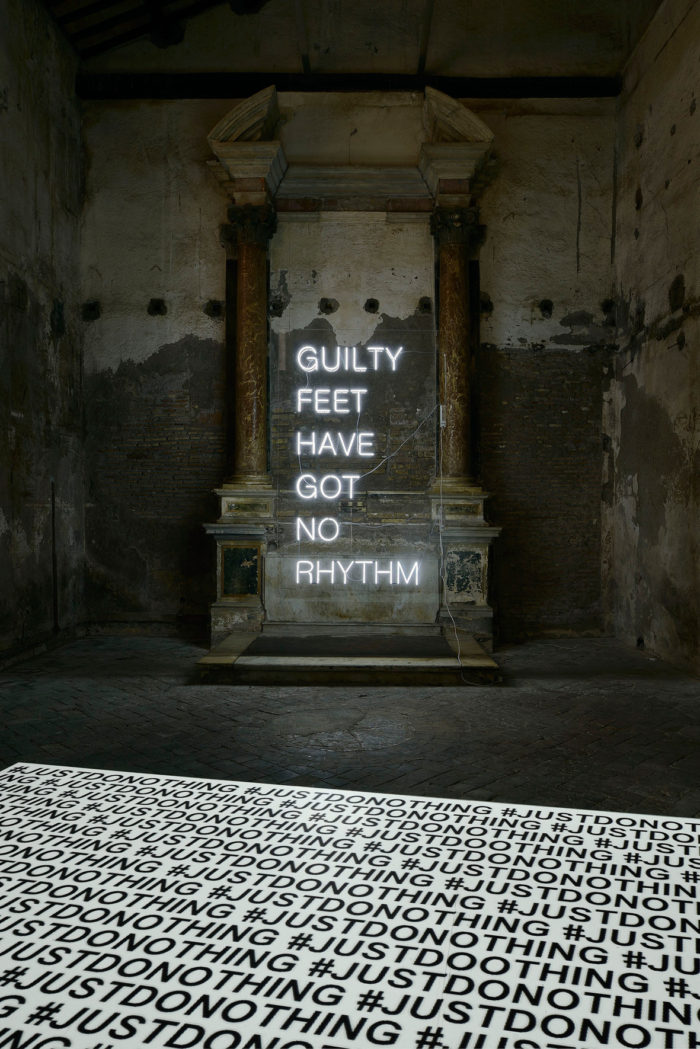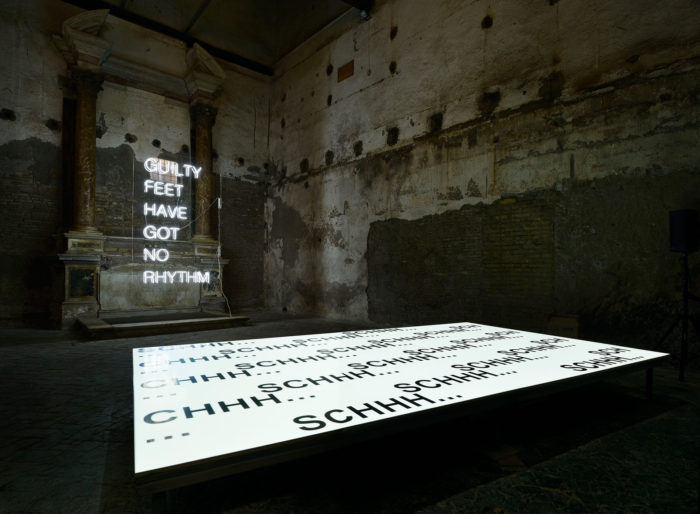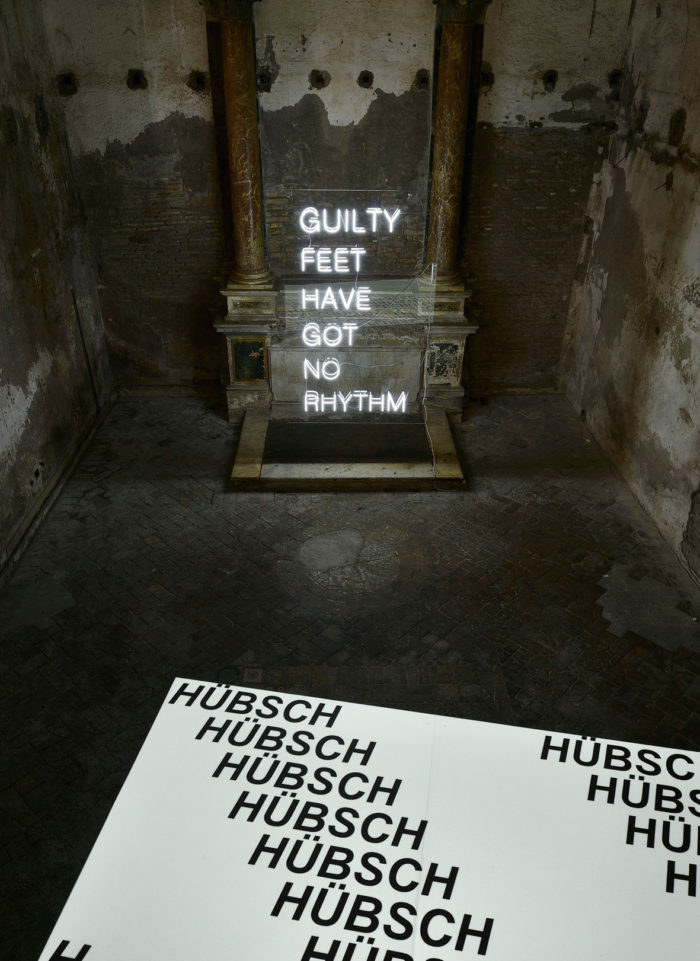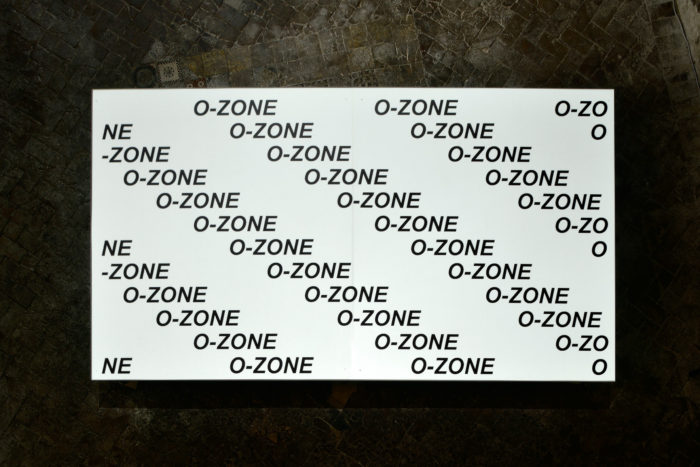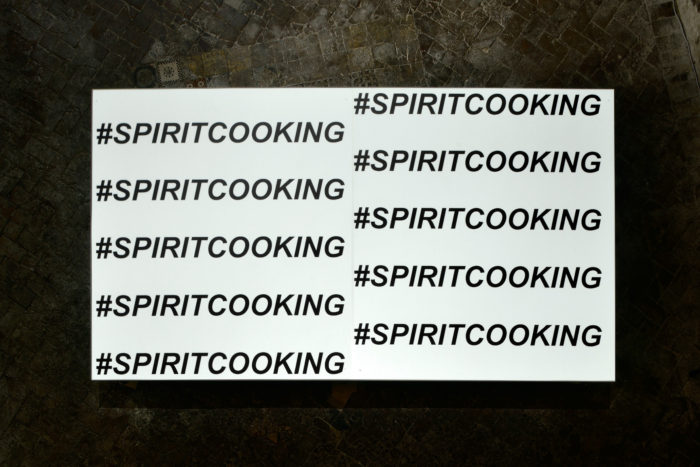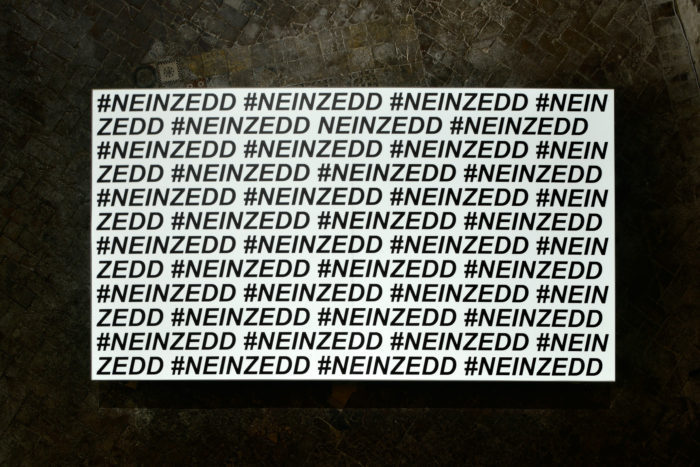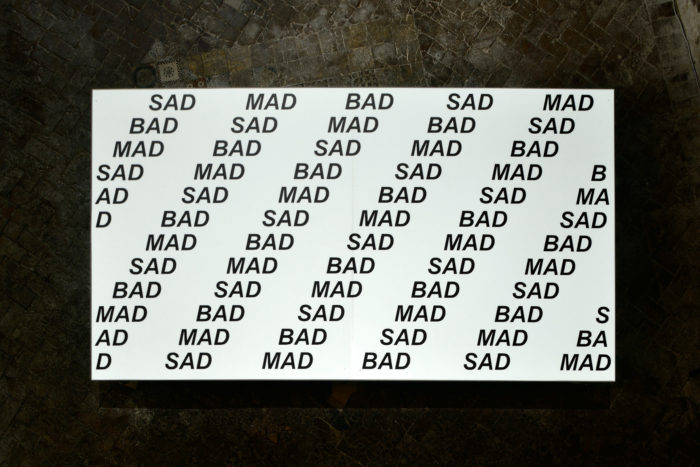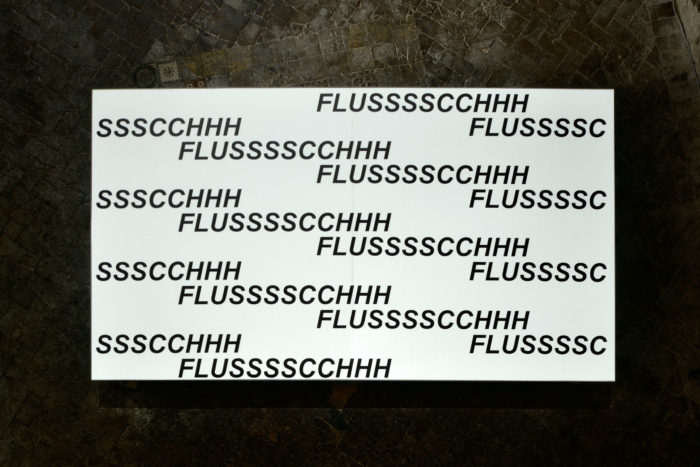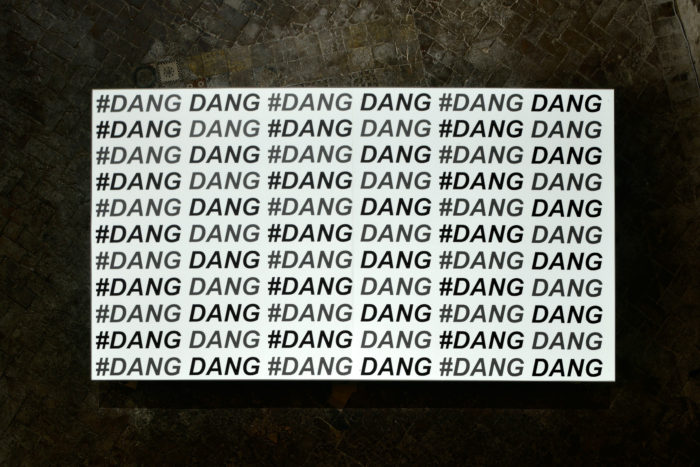 URS FISCHER
"                   "
SEPTEMBER 26 – NOVEMBER 11, 2017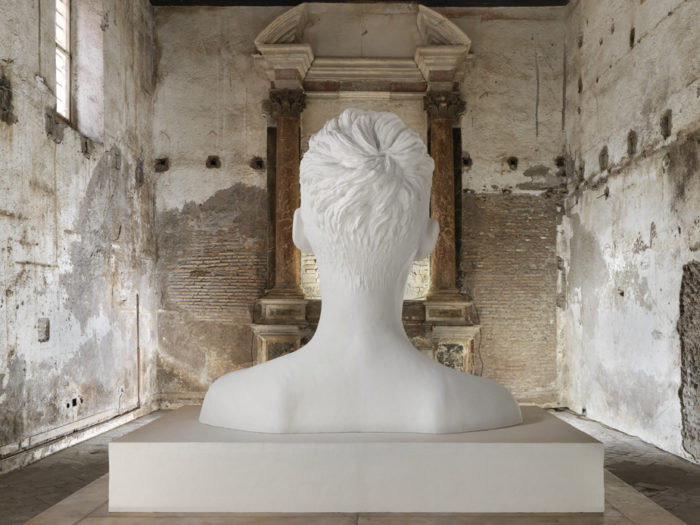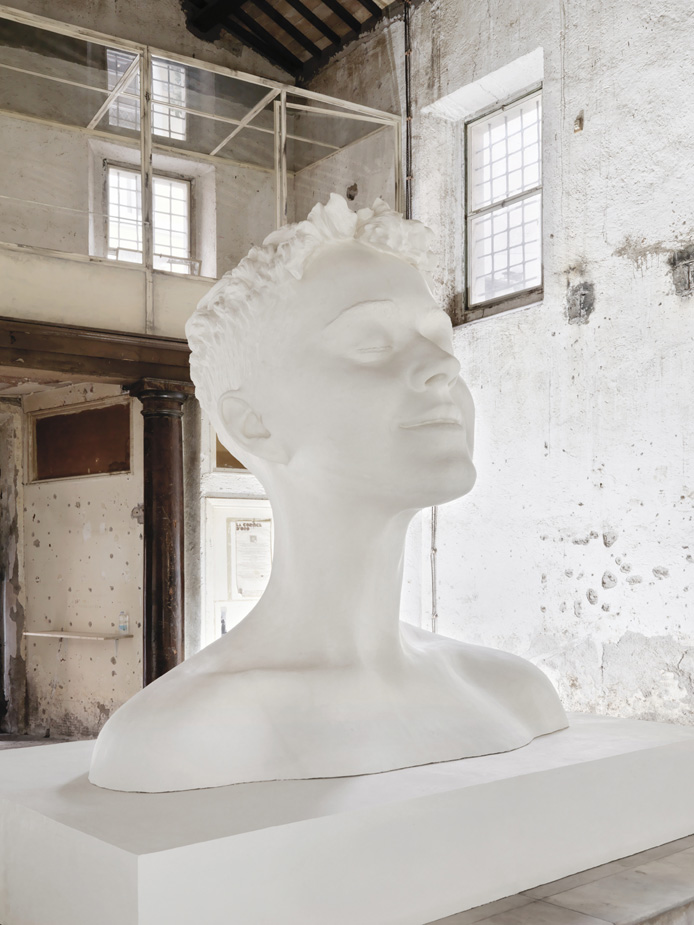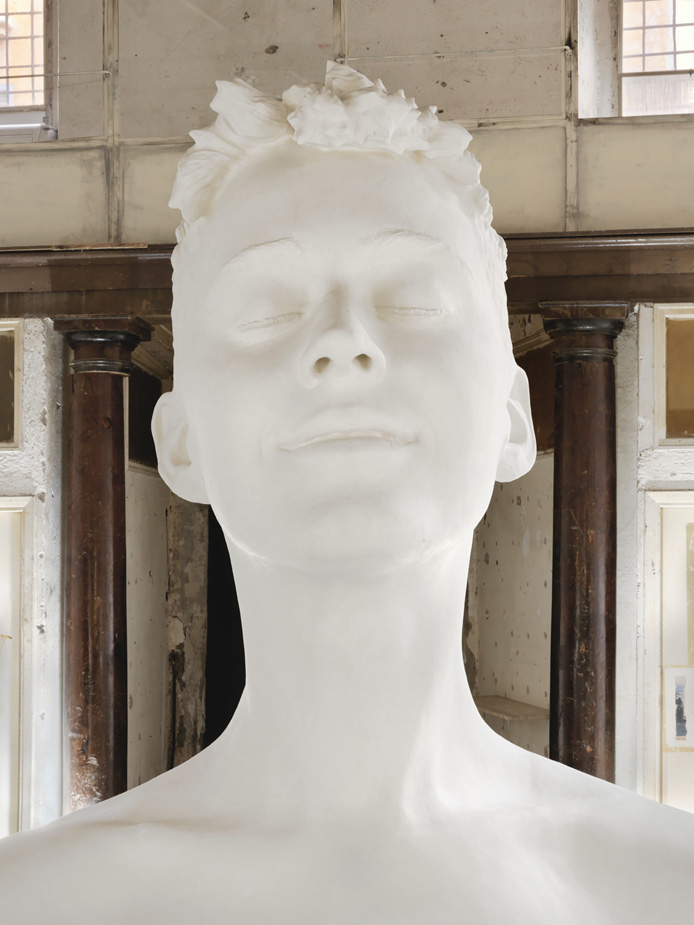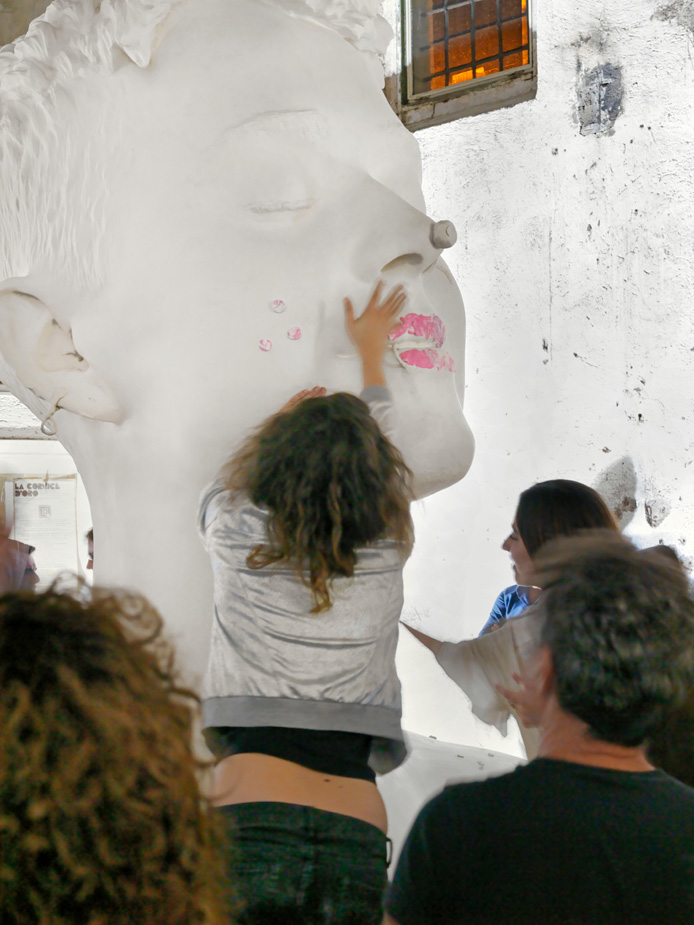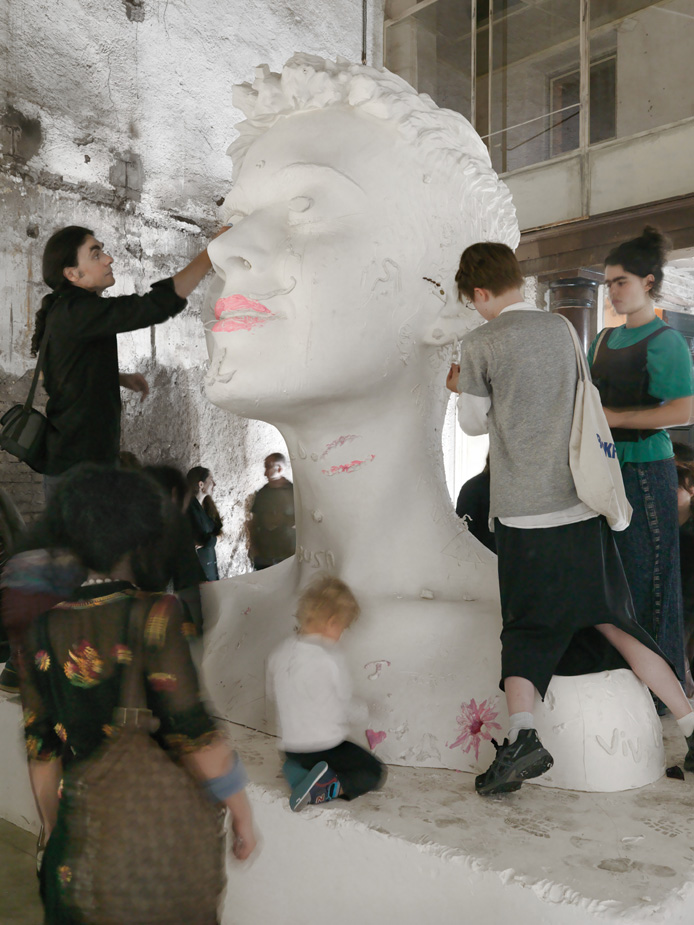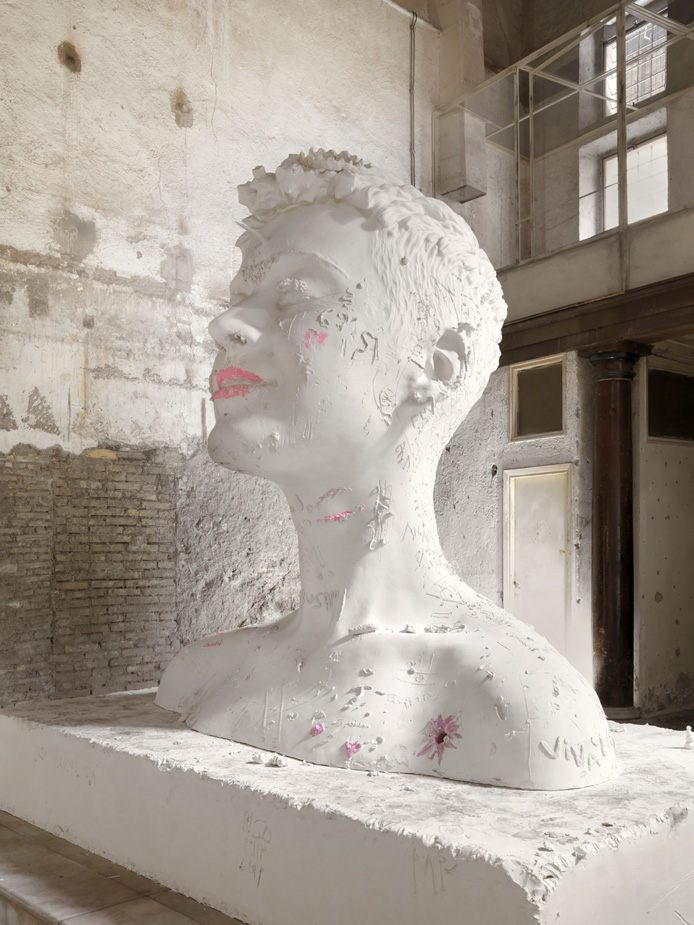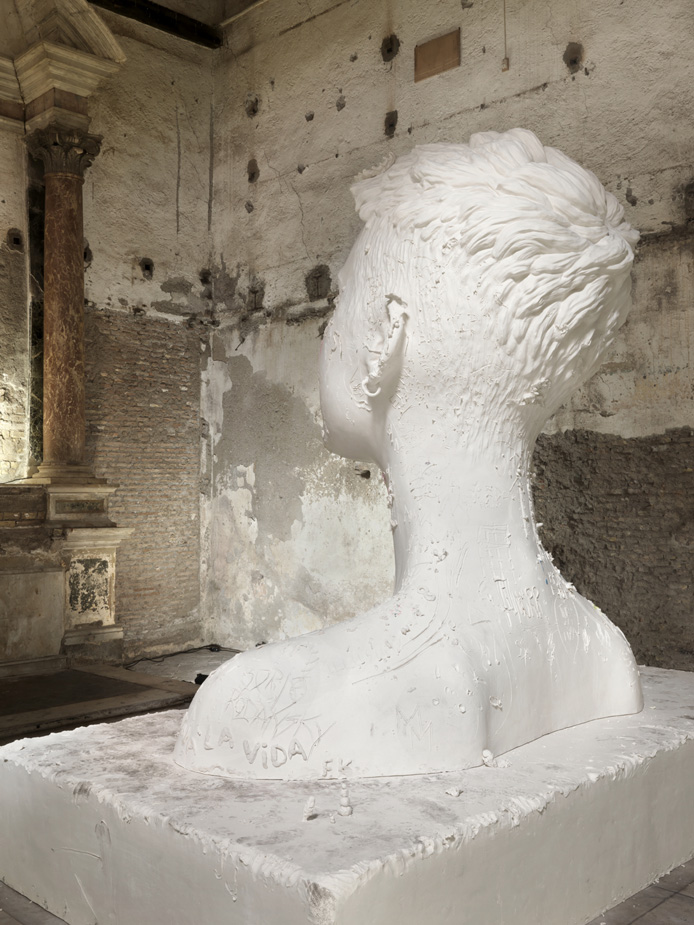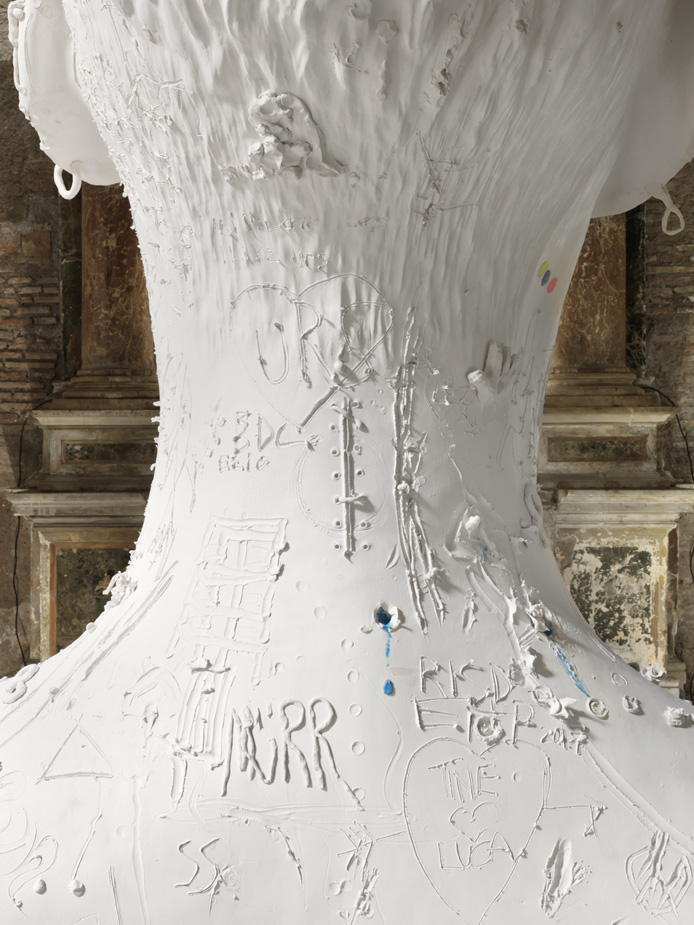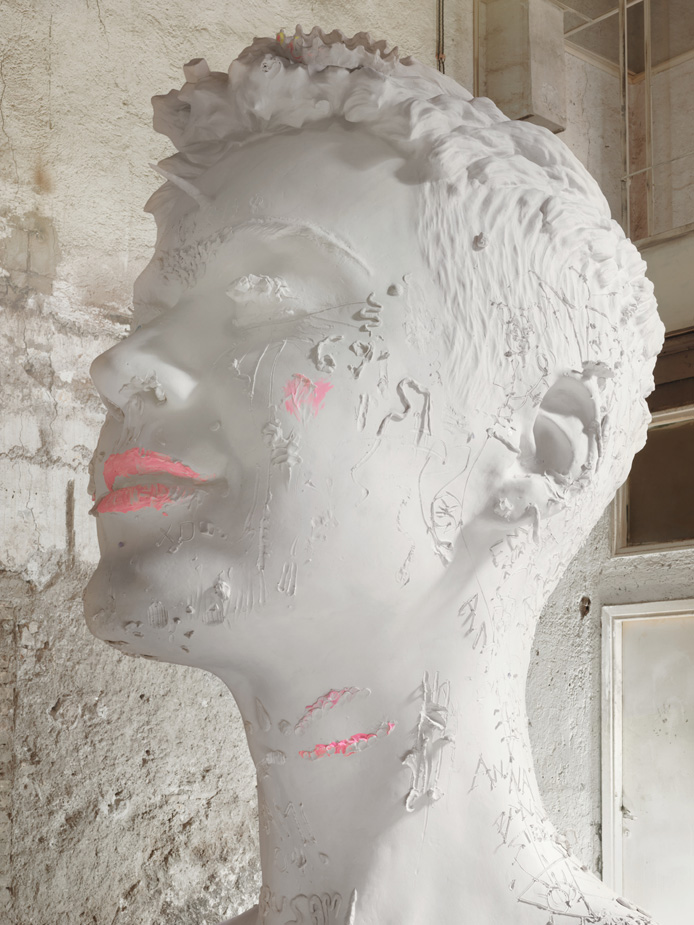 MARK HANDFORTH
ANALOG SPRING
APRIL 13 – JUNE 17, 2017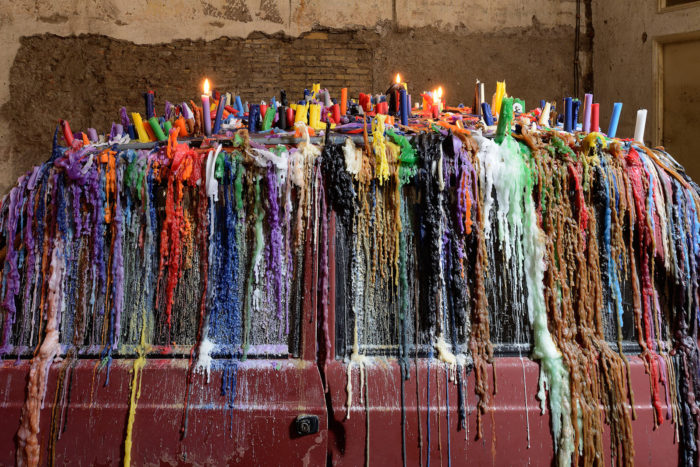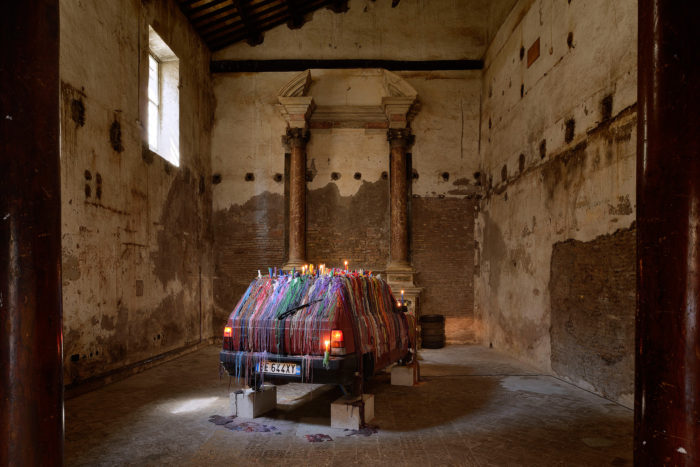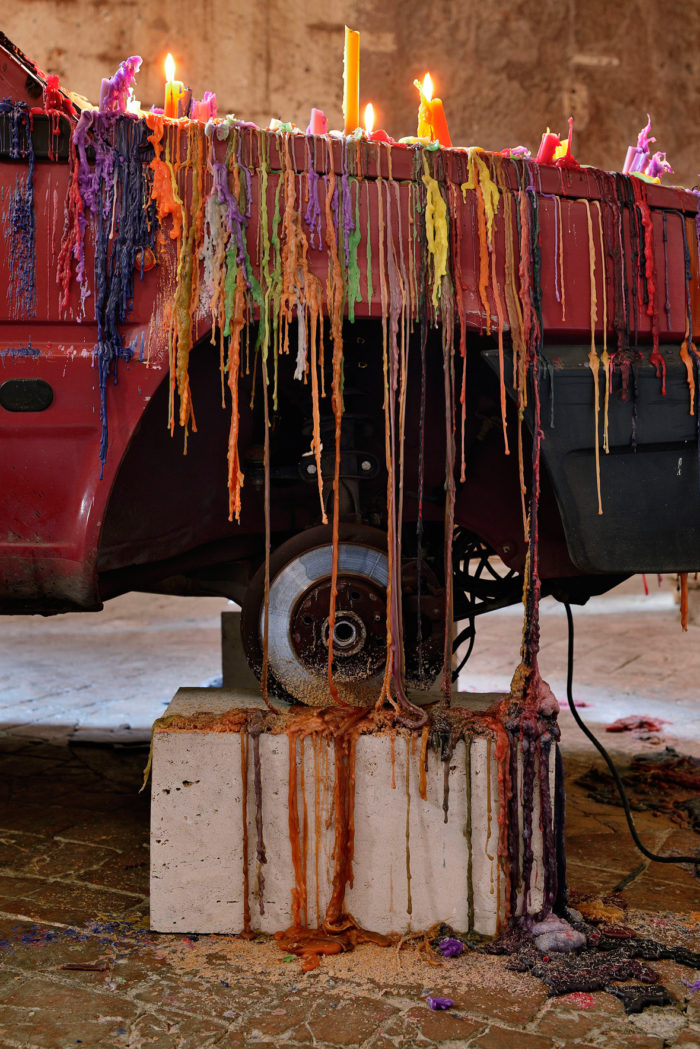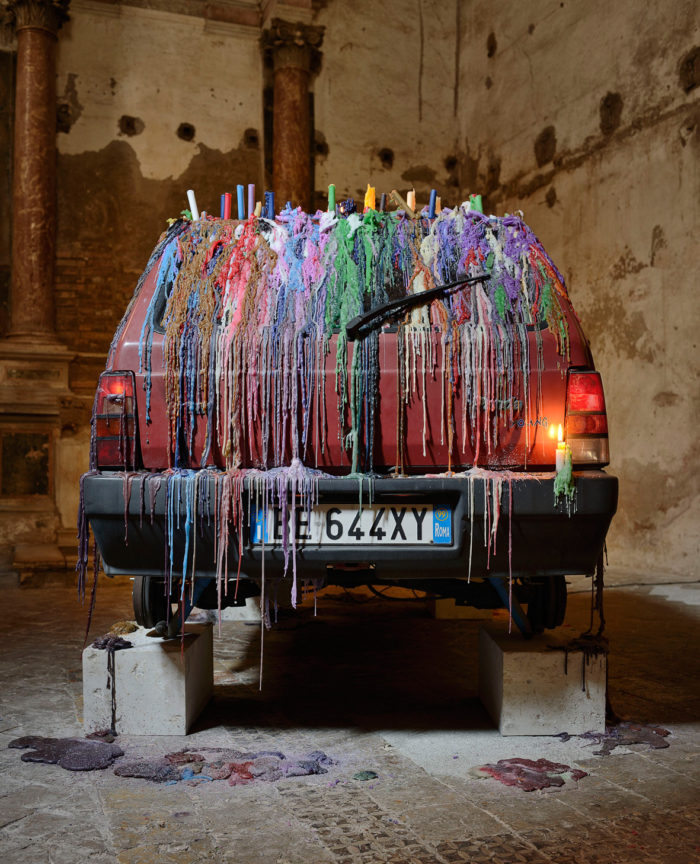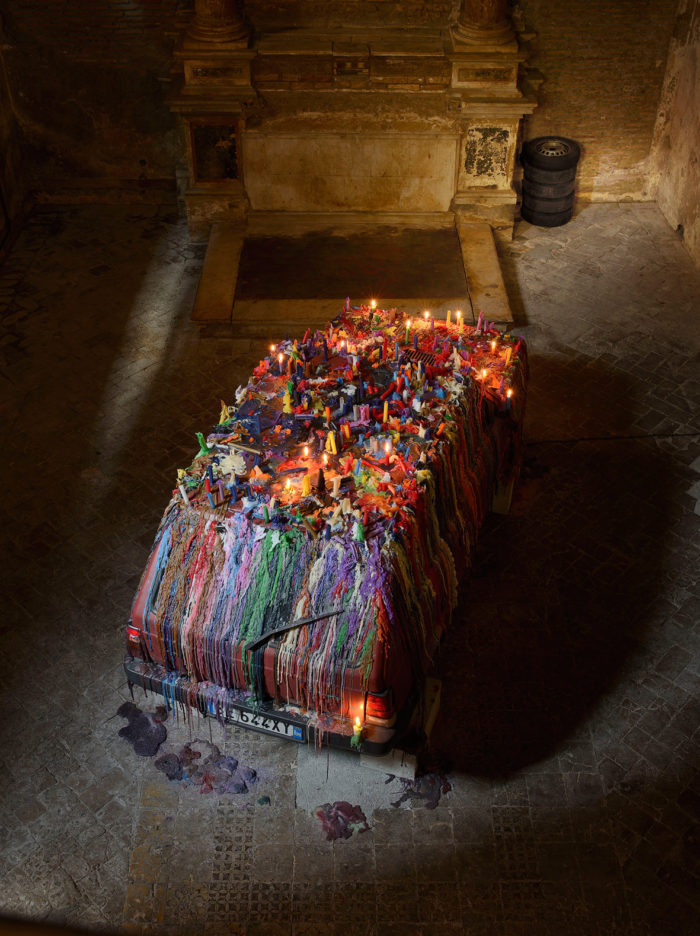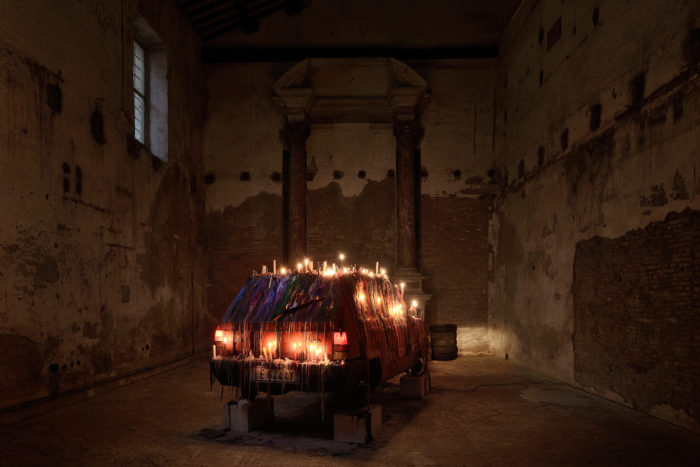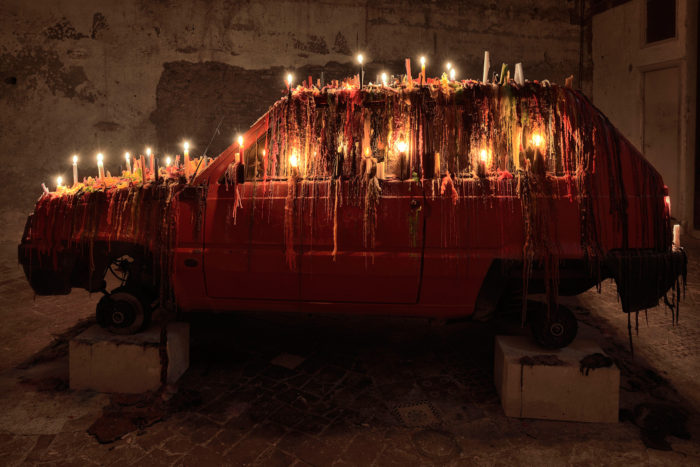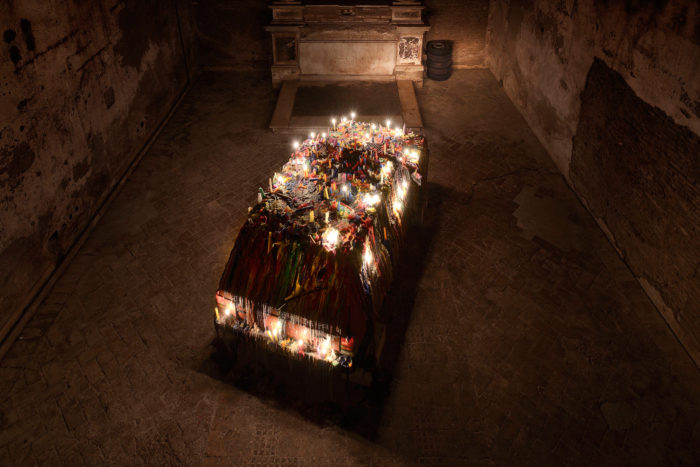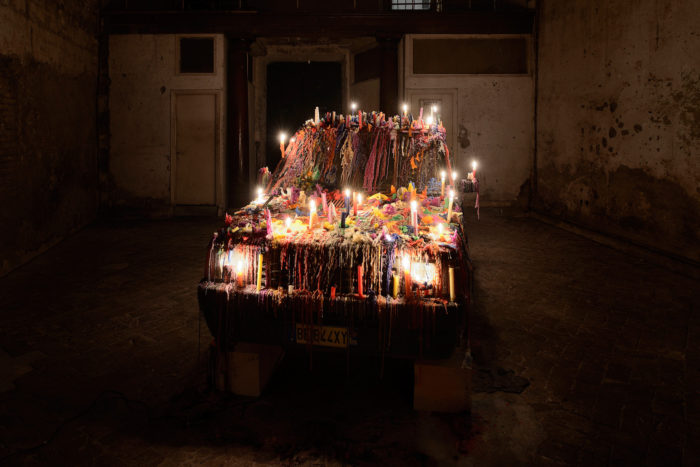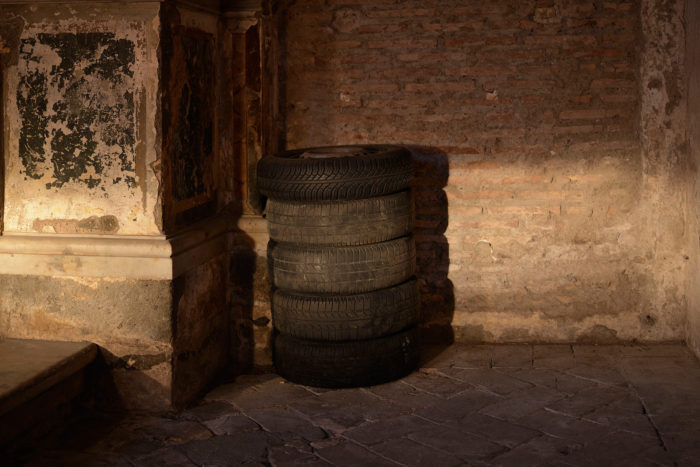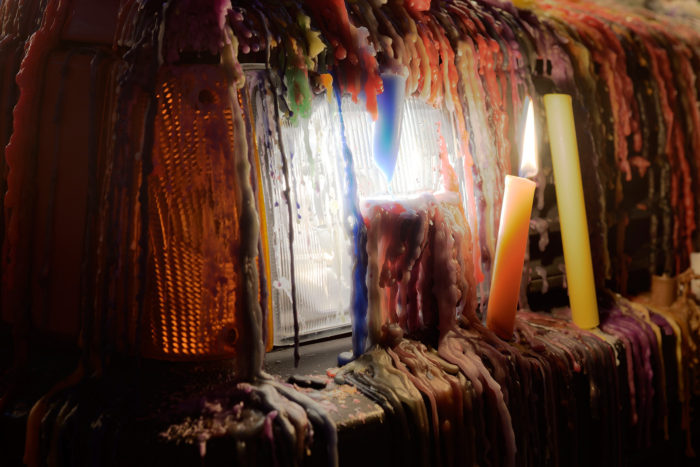 MICHEL AUDER
ROMAN VARIATIONS
FEBRUARY 18 – APRIL 8, 2017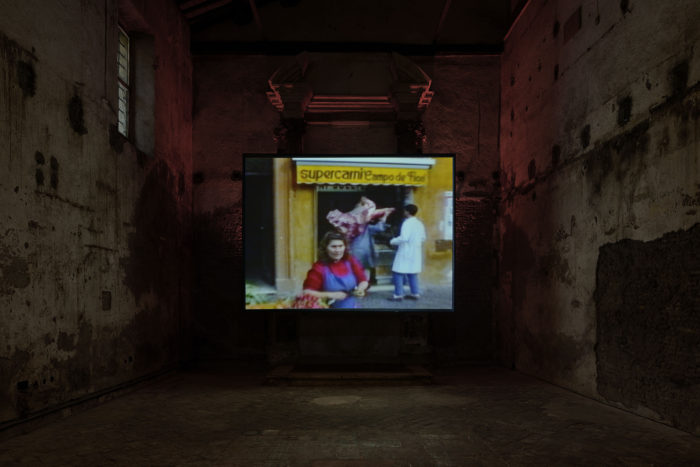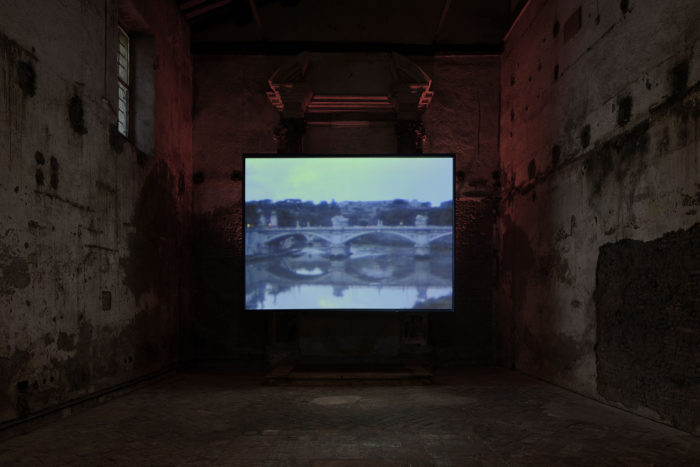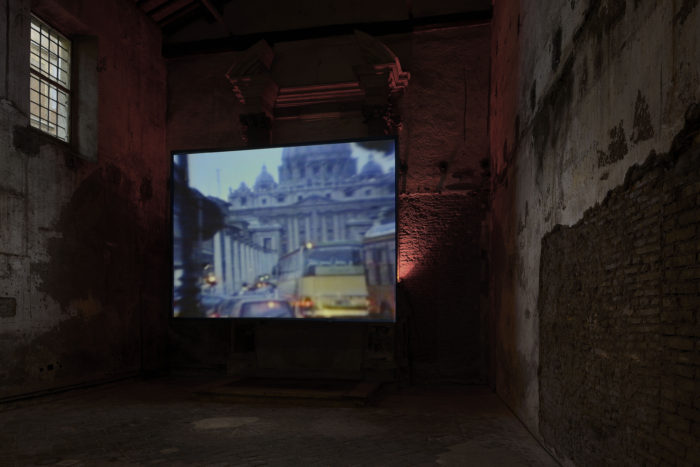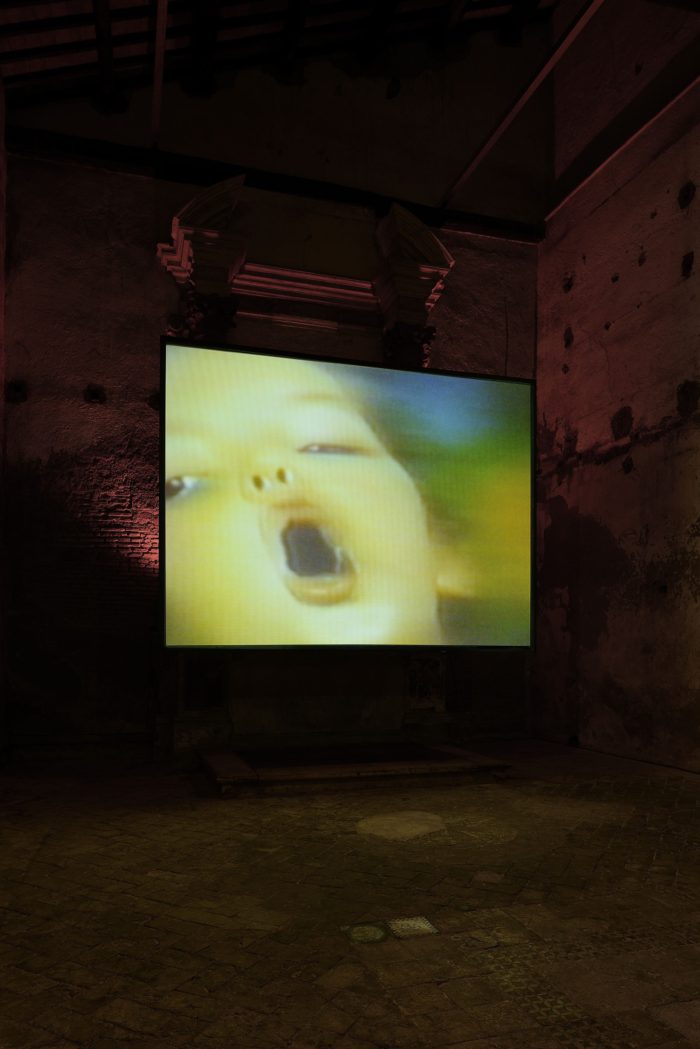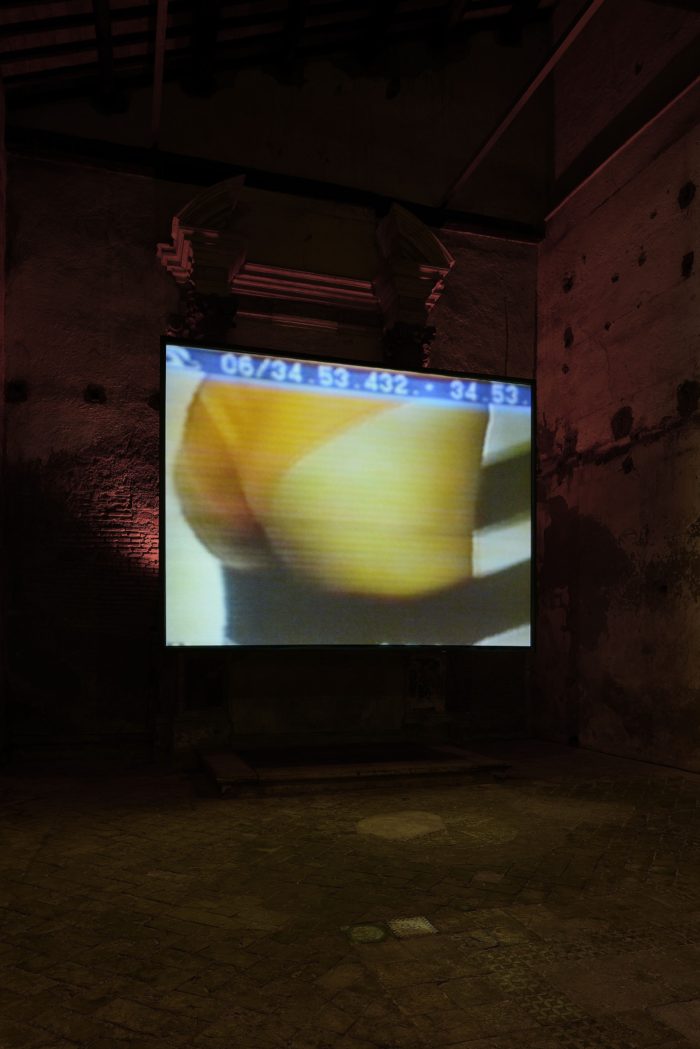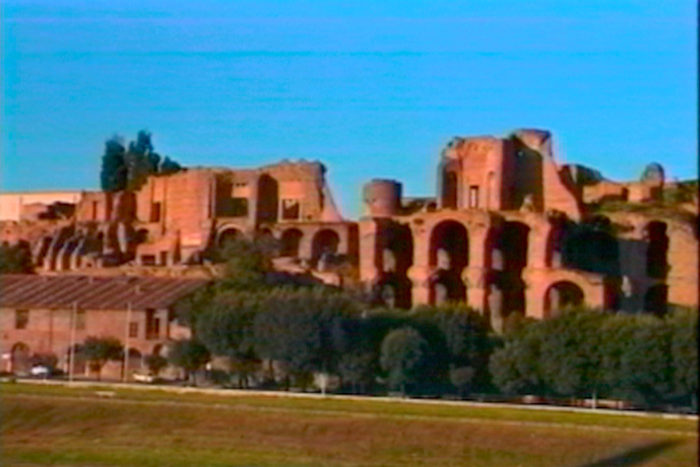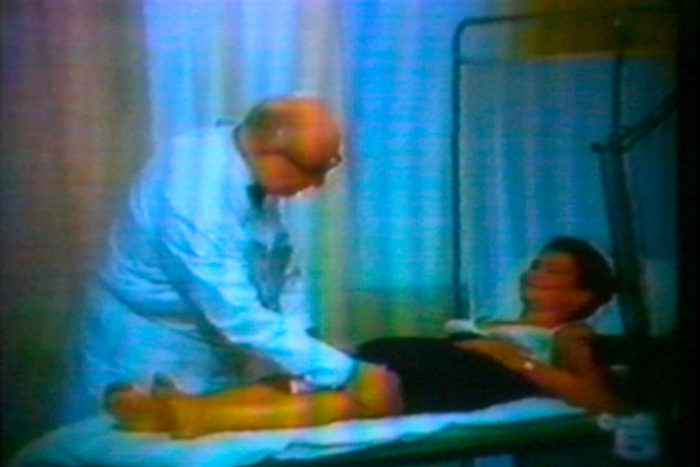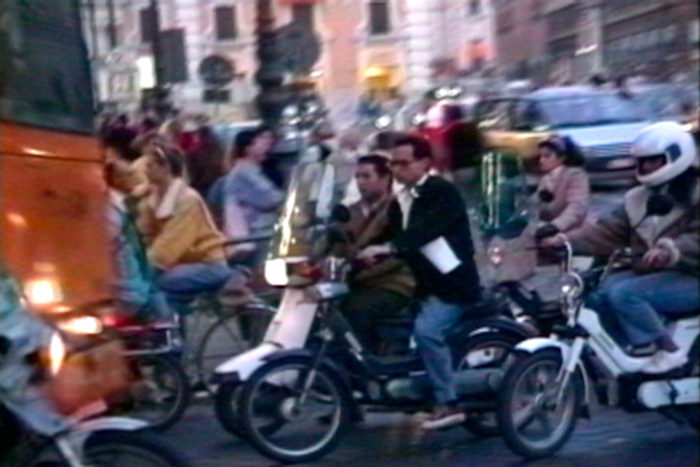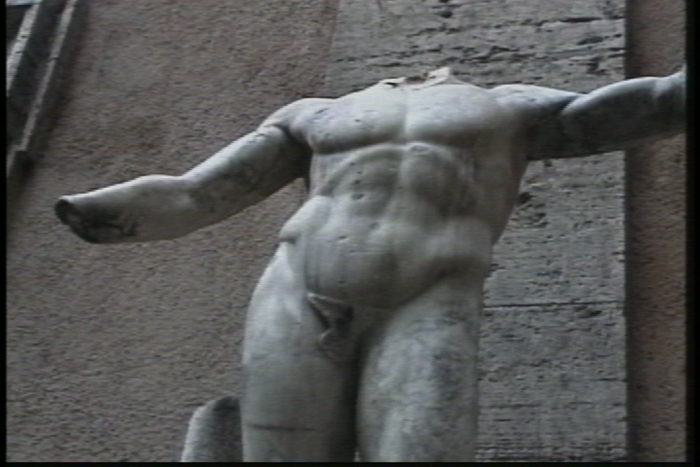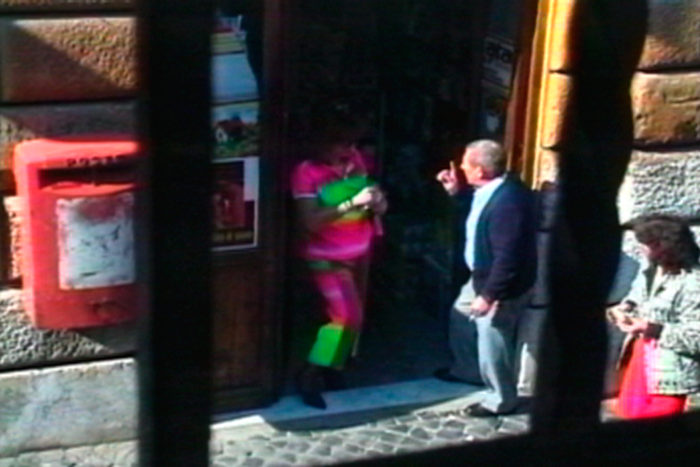 ELLA KRUGLYANSKAYA
VANITAS
DECEMBER 14, 2016 – JANUARY 28, 2017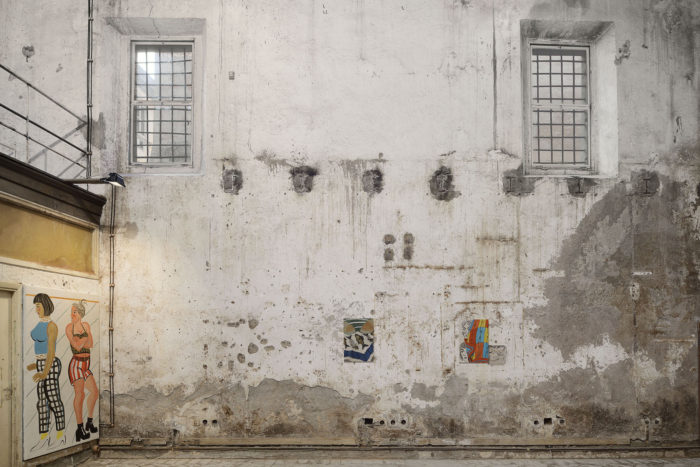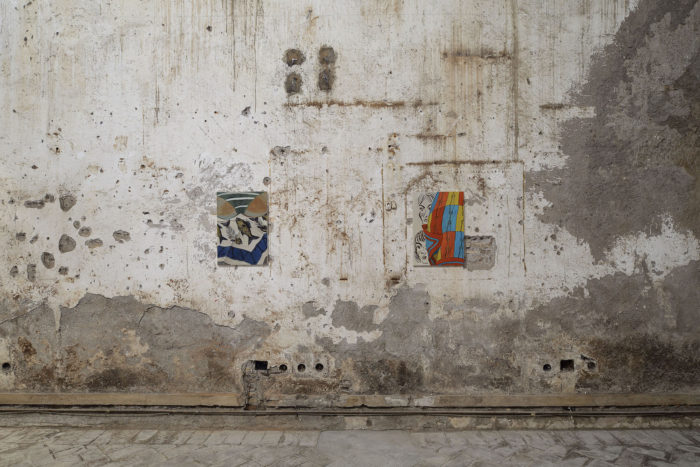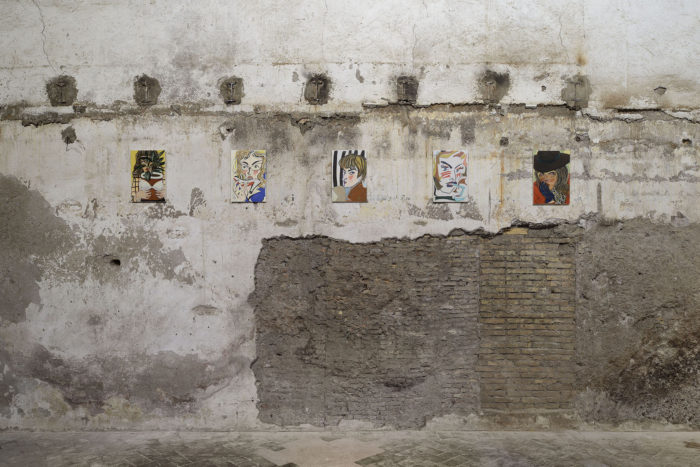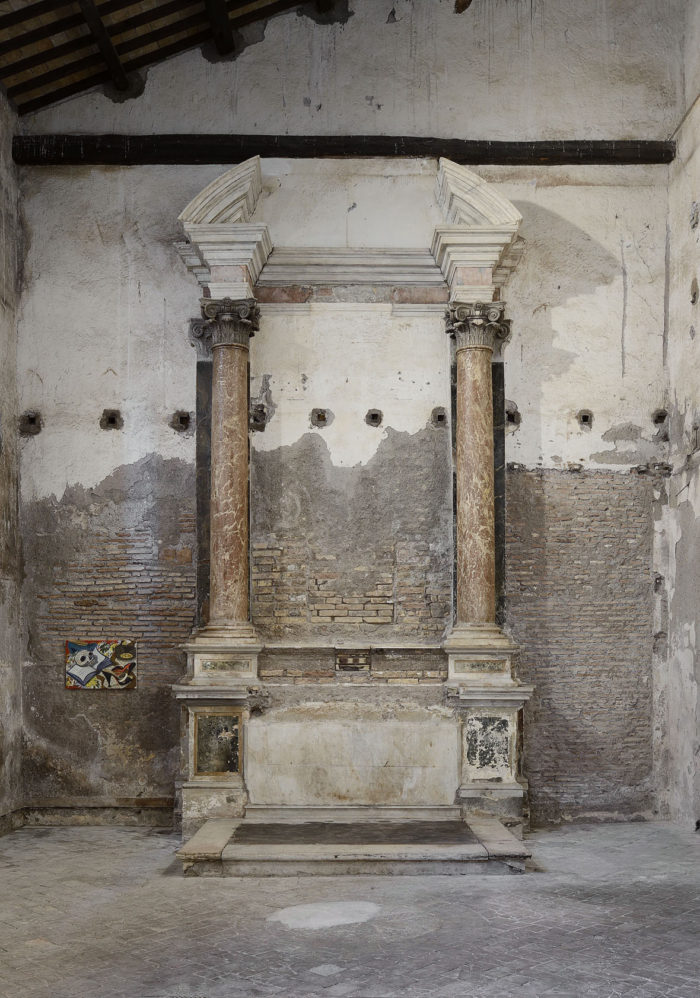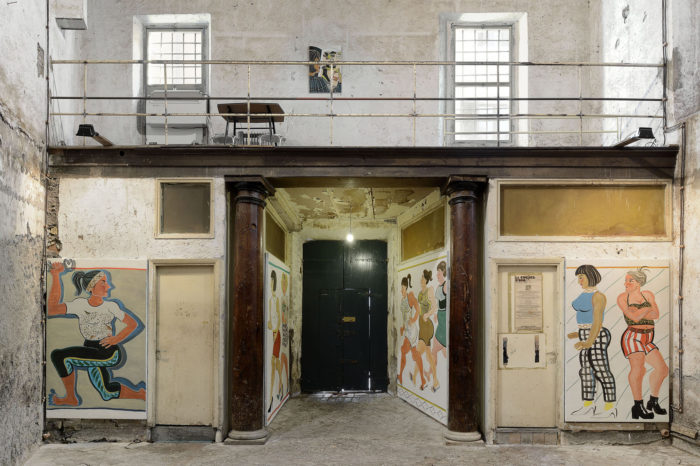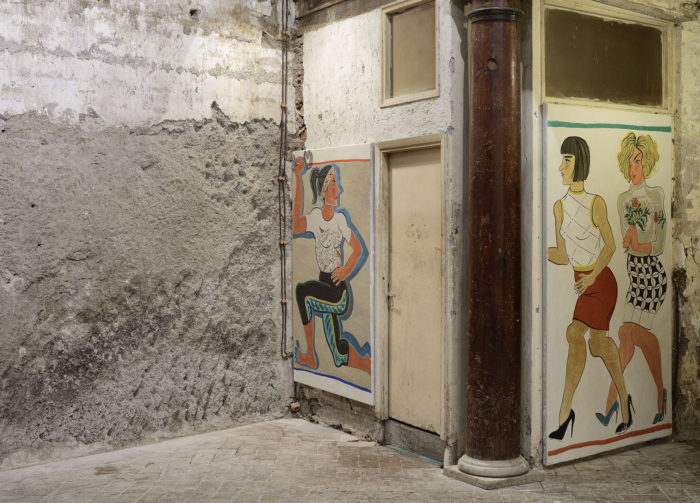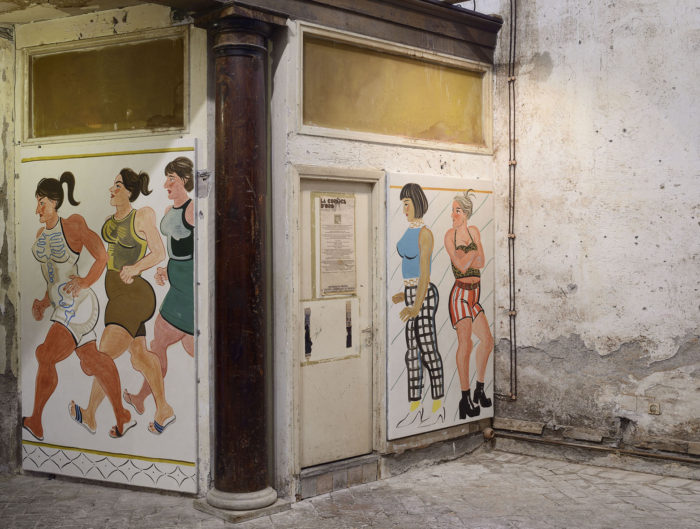 JANNIS KOUNELLIS
DODECAFONIA
SEPTEMBER 22 – NOVEMBER 26, 2016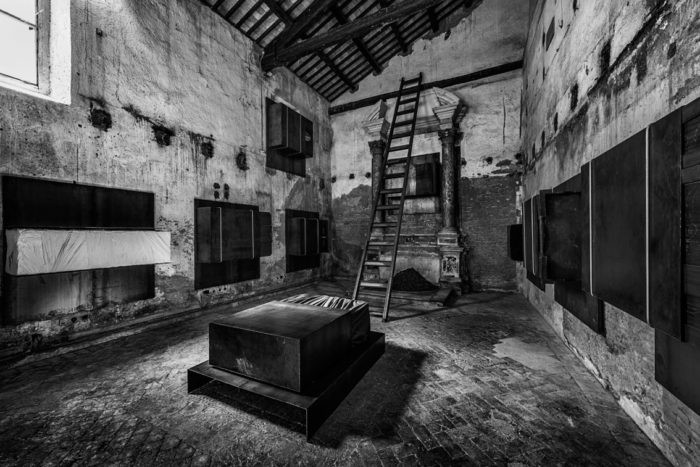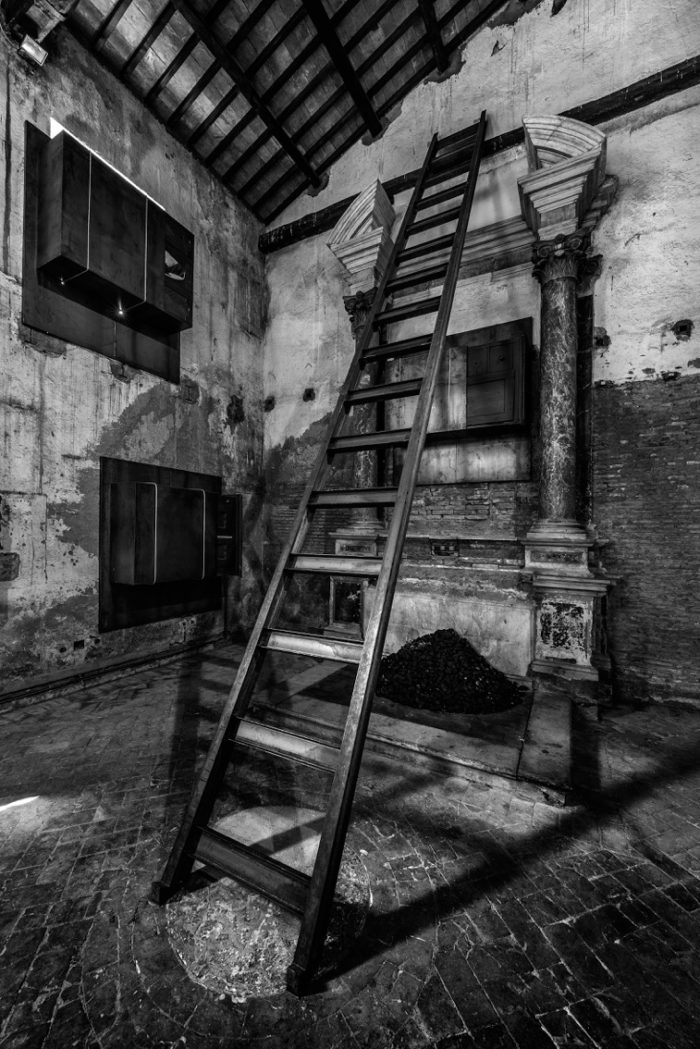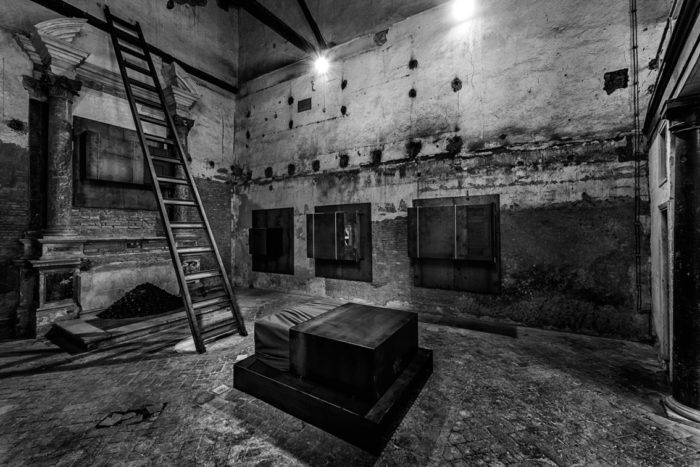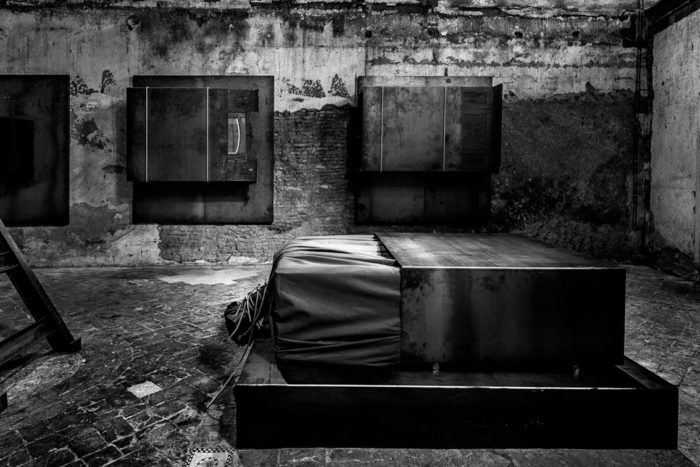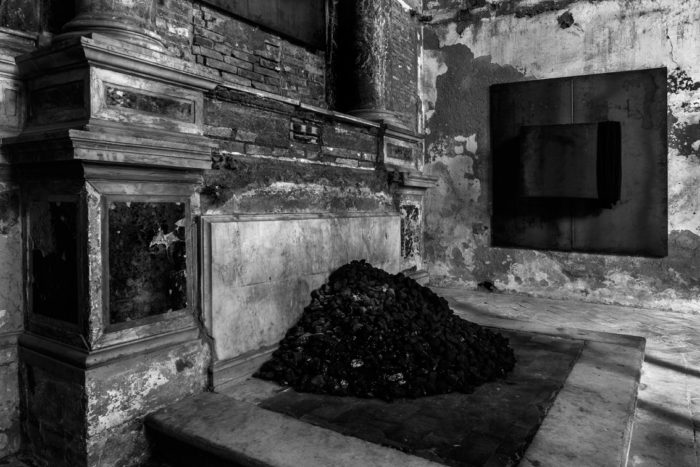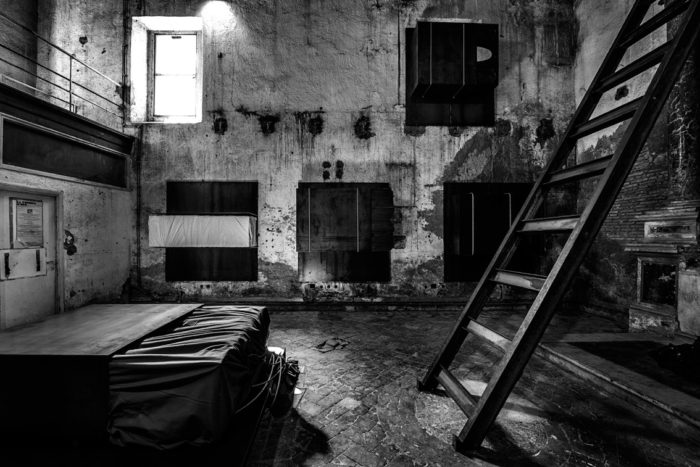 MARK LECKEY
UNIADDDUMTHS
MAY 25 – JULY 16, 2016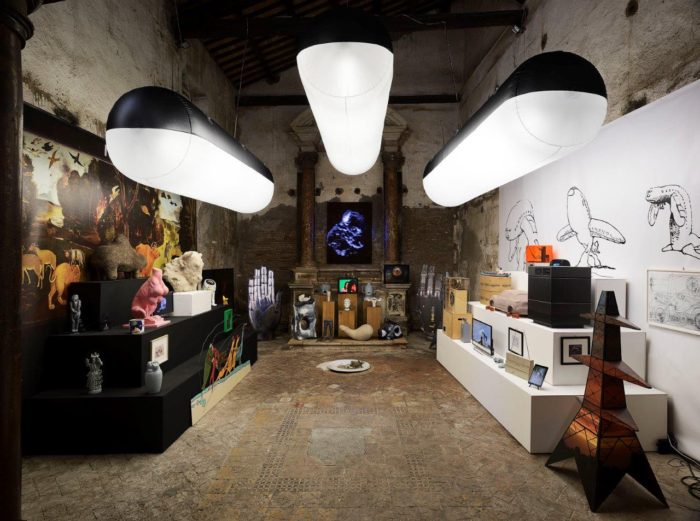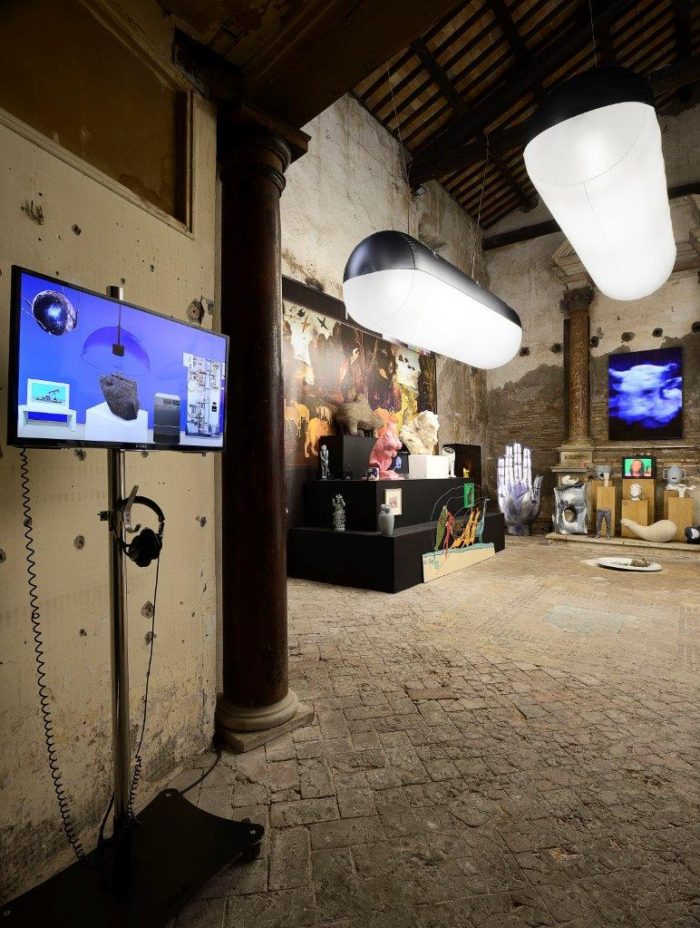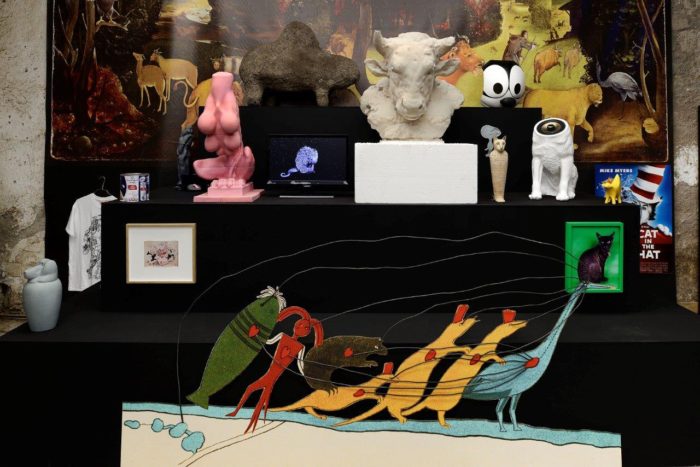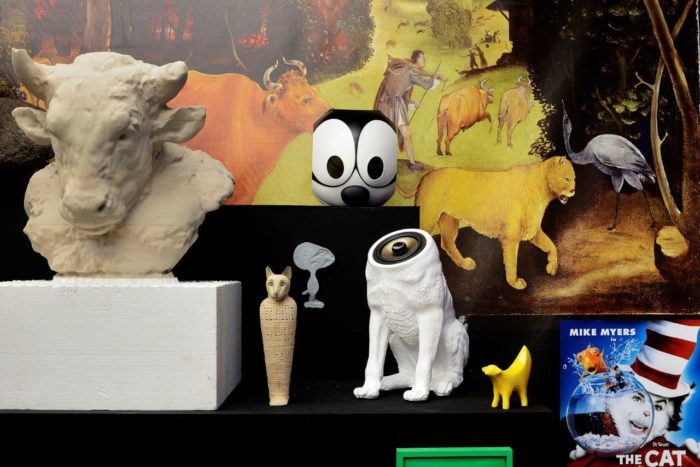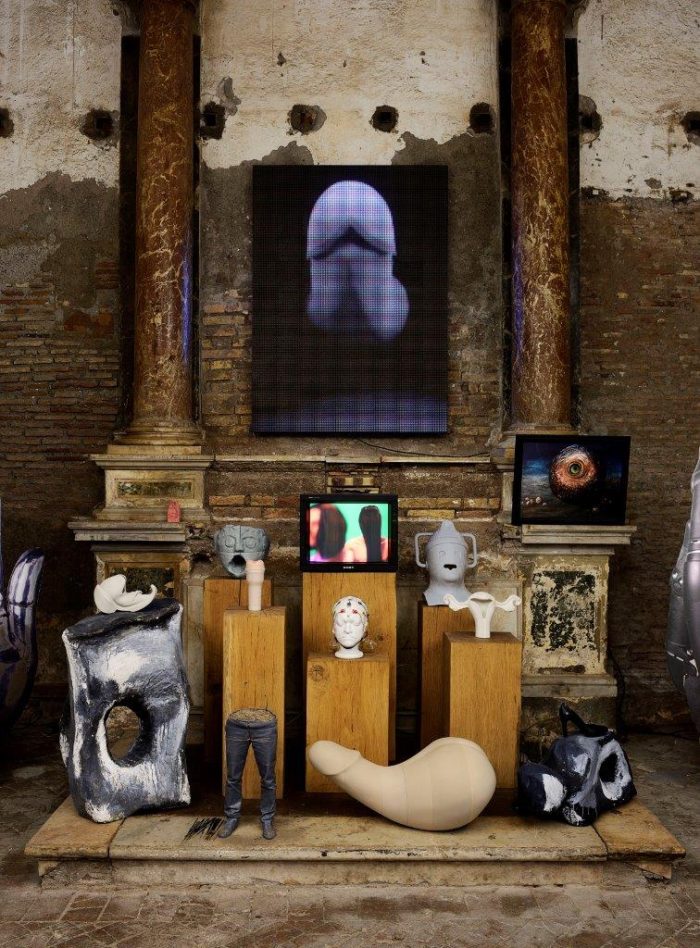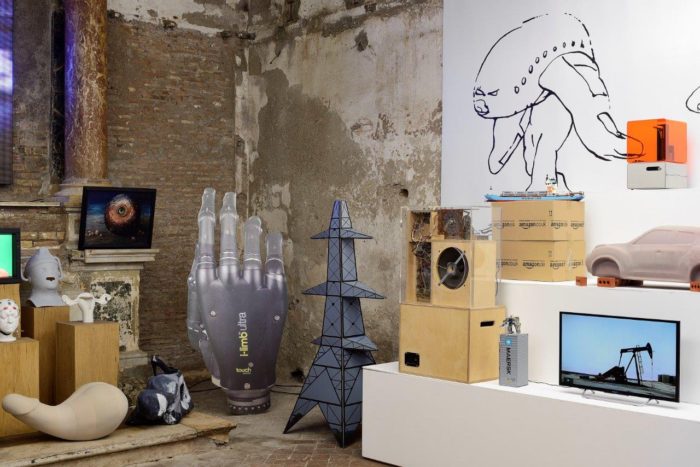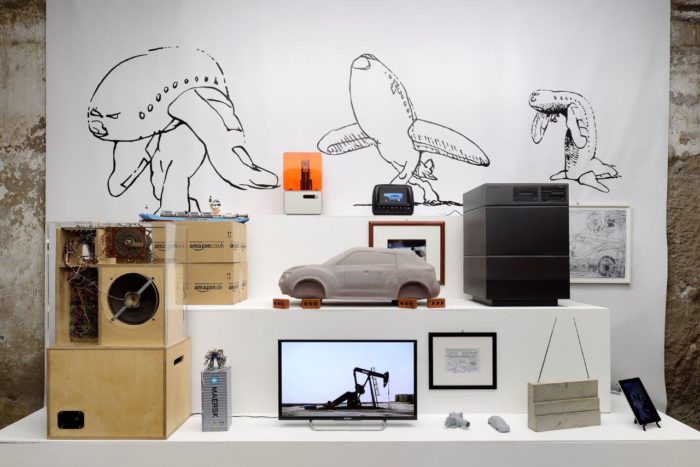 STURTEVANT
GOBER PARTIALLY BURIED SINKS
MARCH 24 – MAY 14, 2016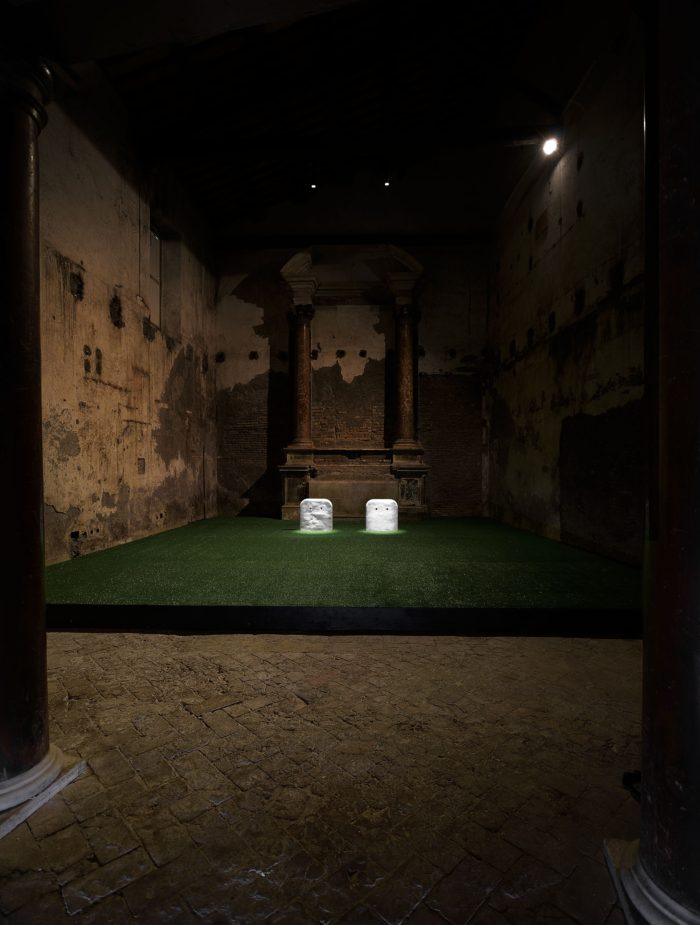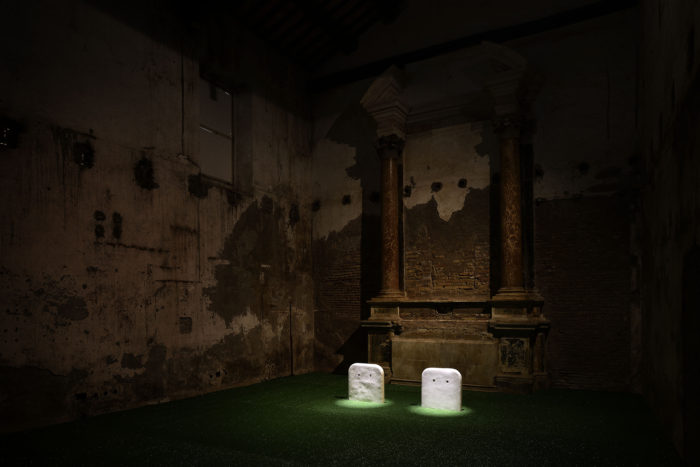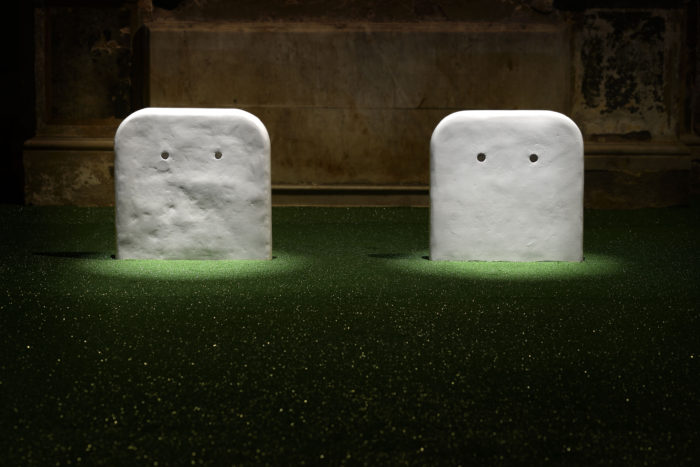 JOAN JONAS
AFTER MIRAGE
FEBRUARY 17 – MARCH 19, 2016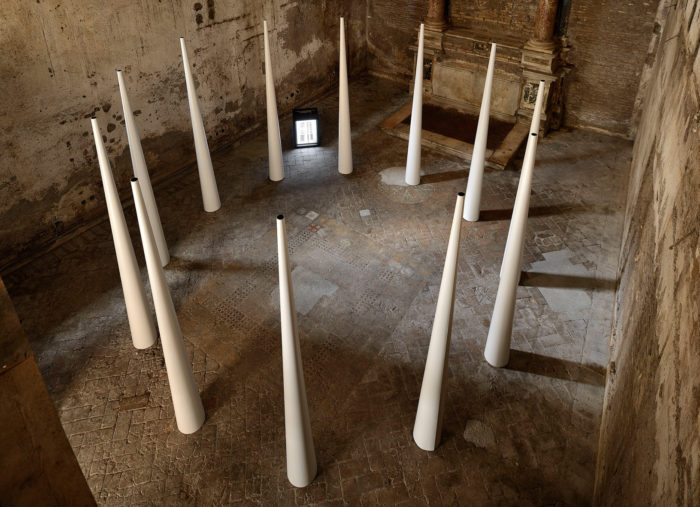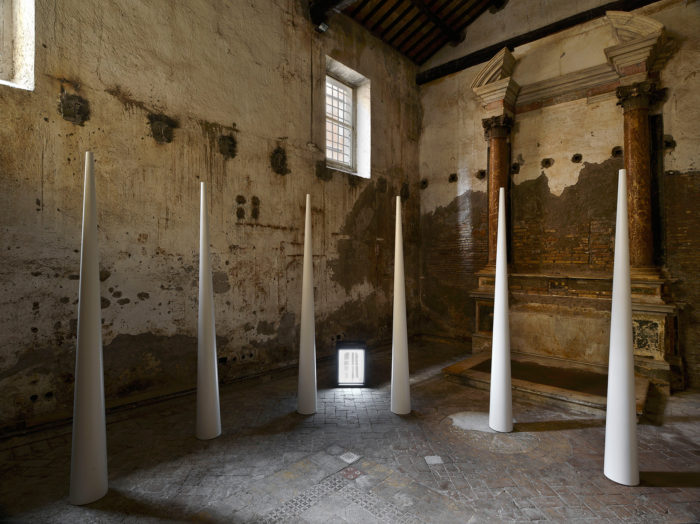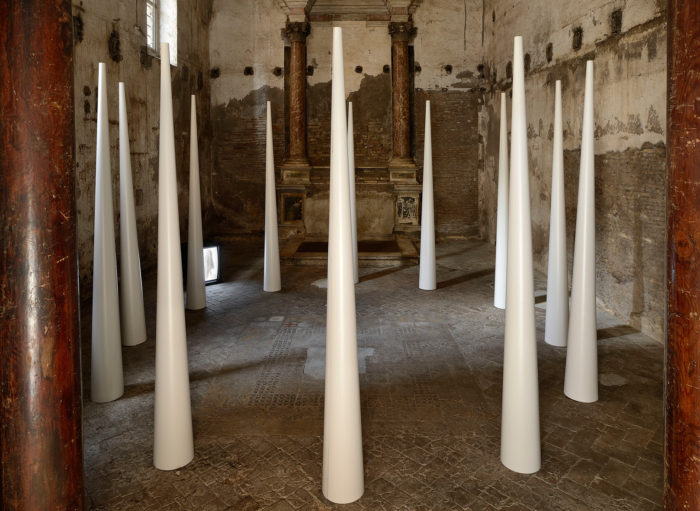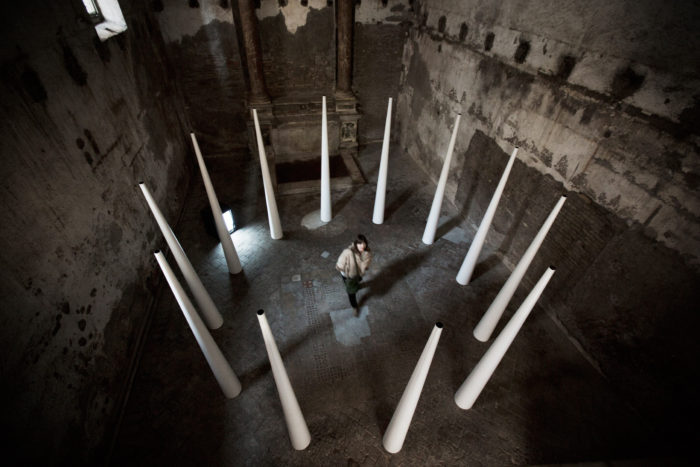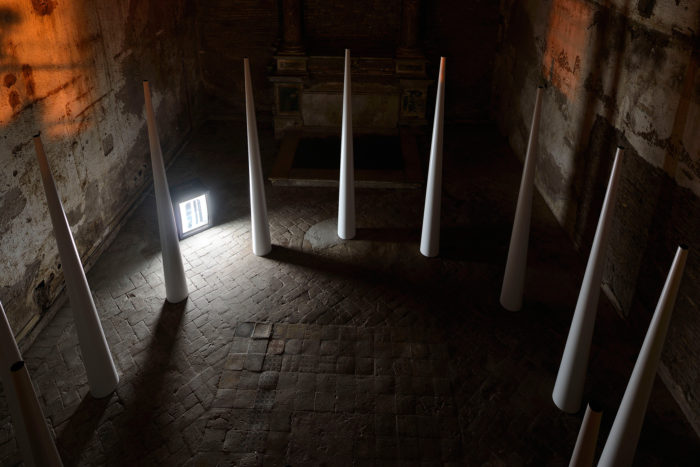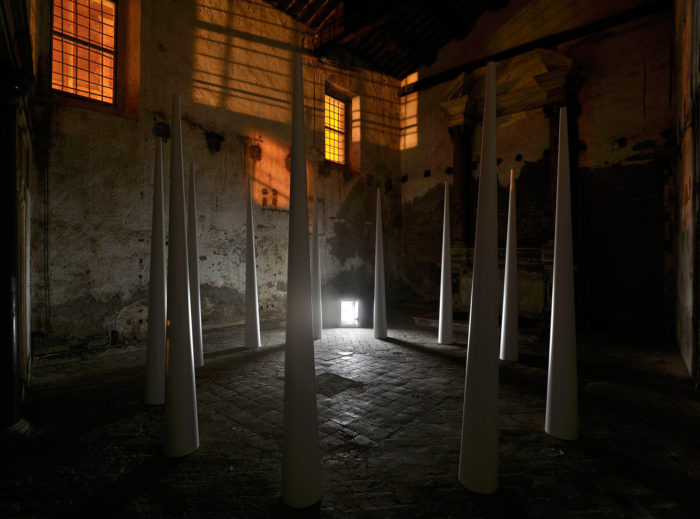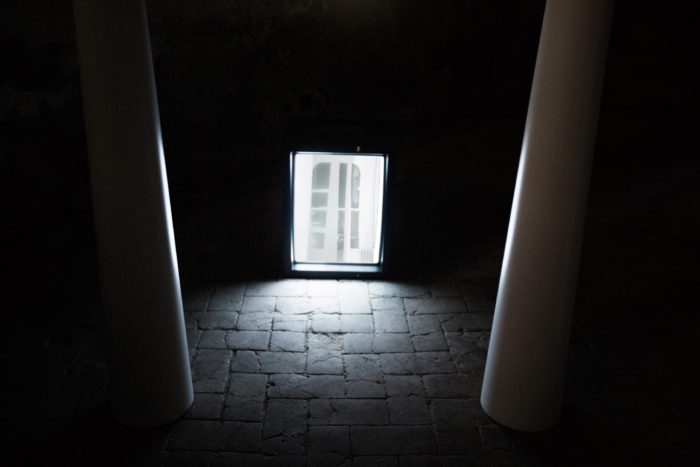 JOS DE GRUYTER & HARALD THYS
I PICCOLI PUPAZZI SPORCHI DI PRUPPÀ
NOVEMBER 21, 2015 – FEBRUARY 6, 2016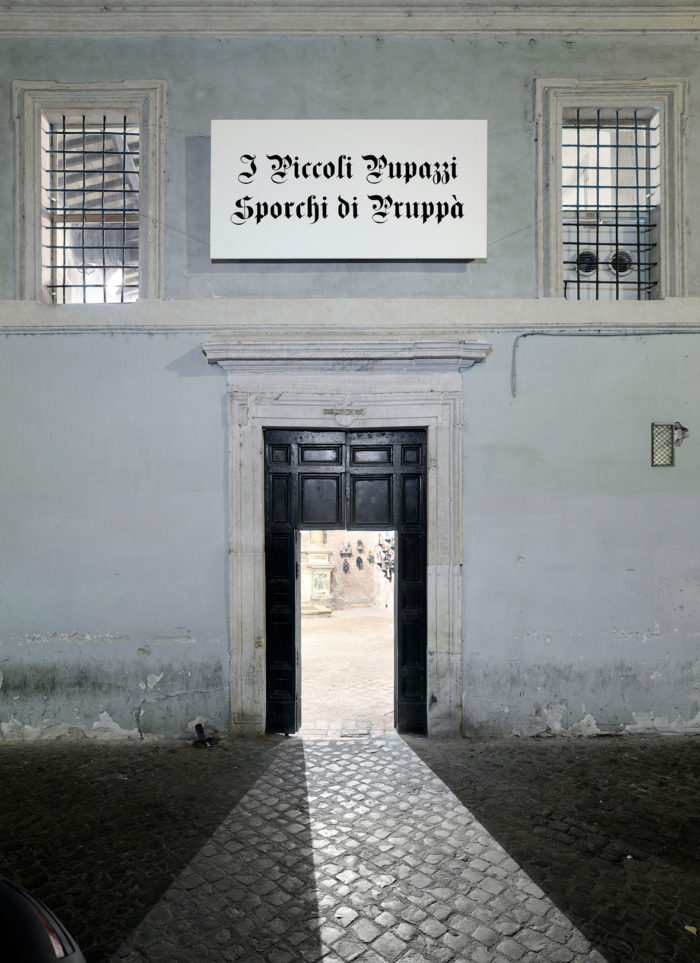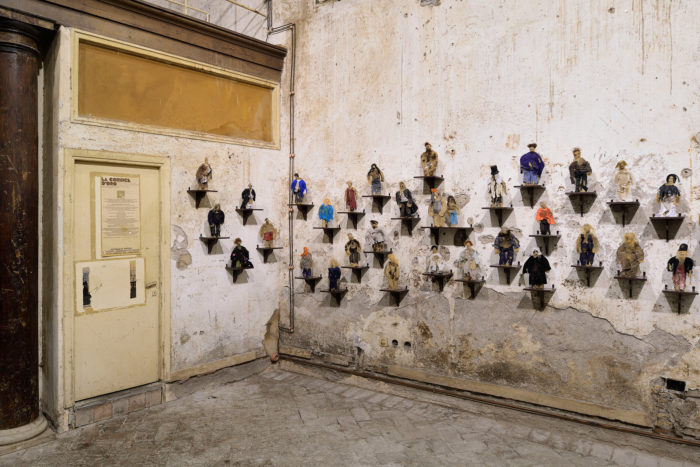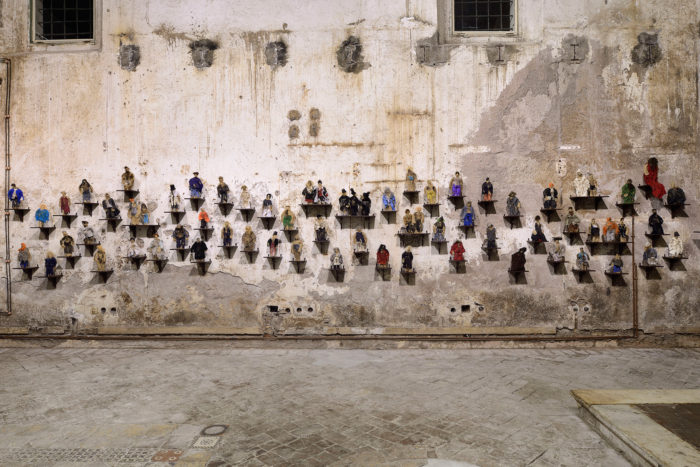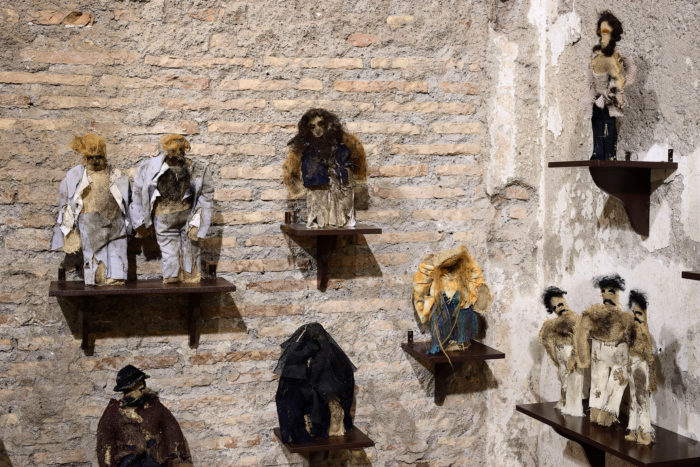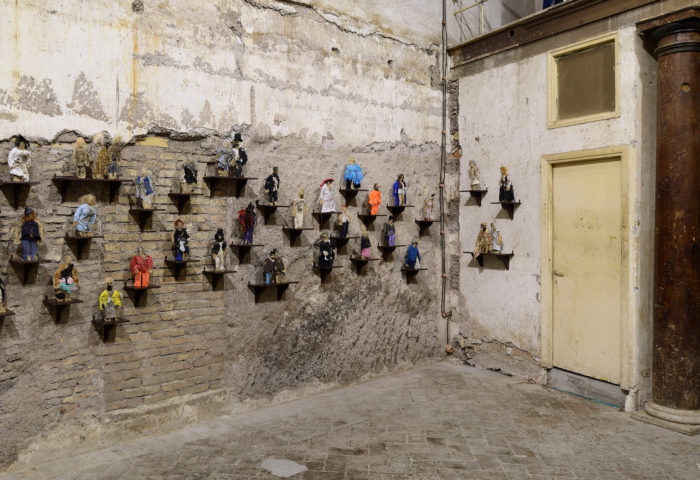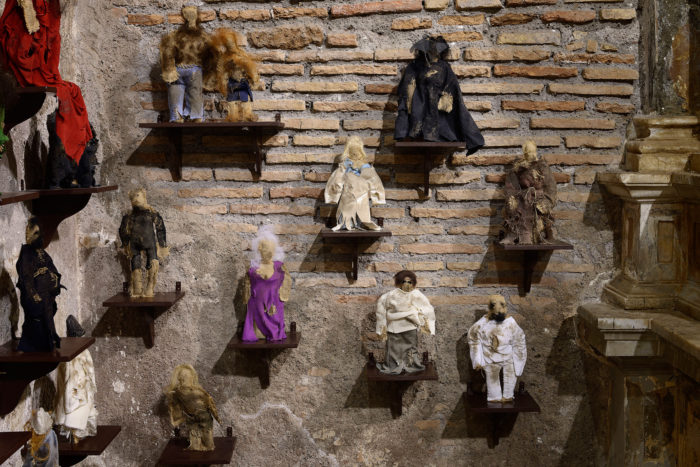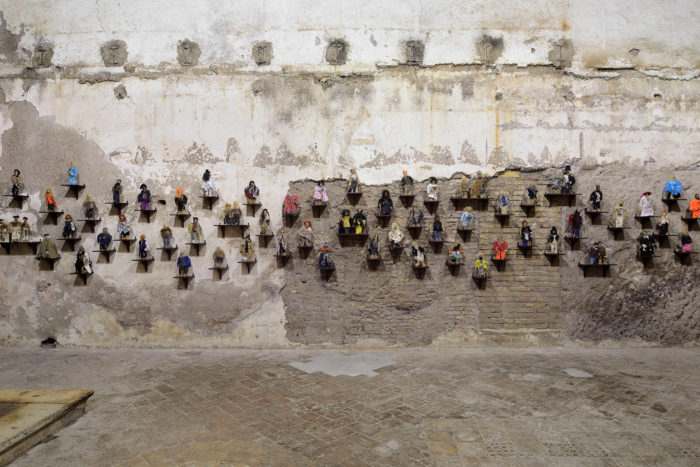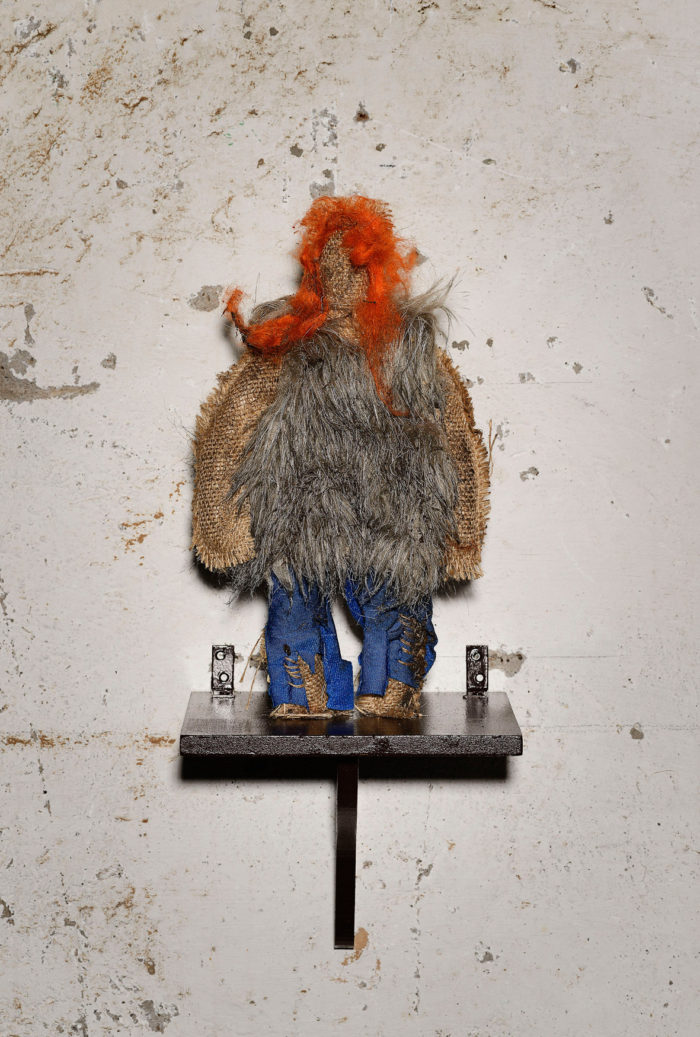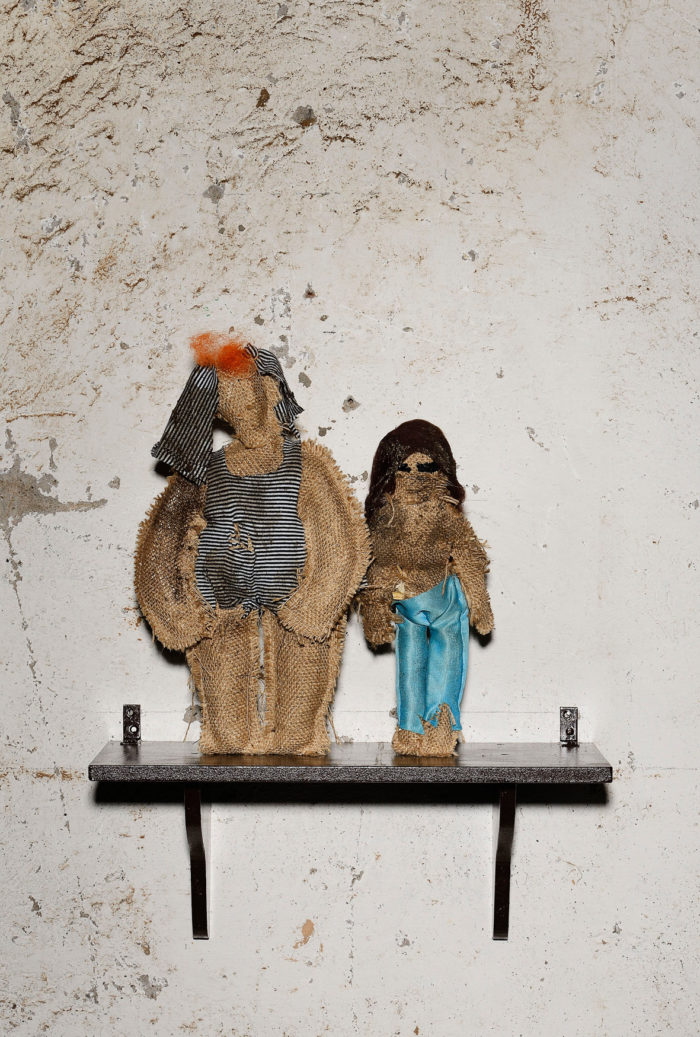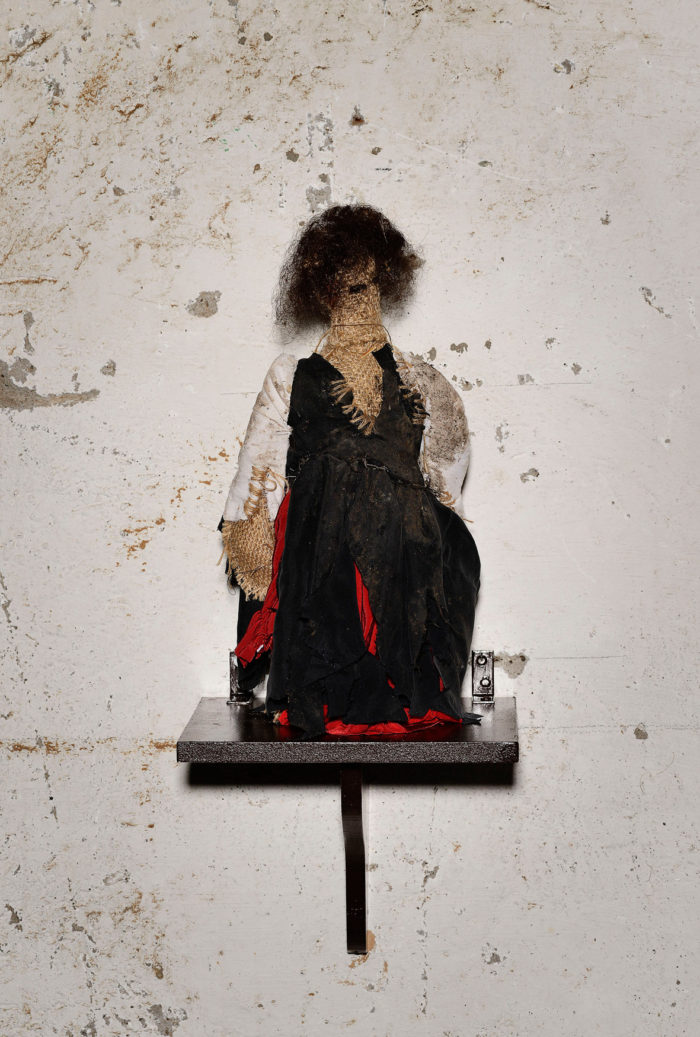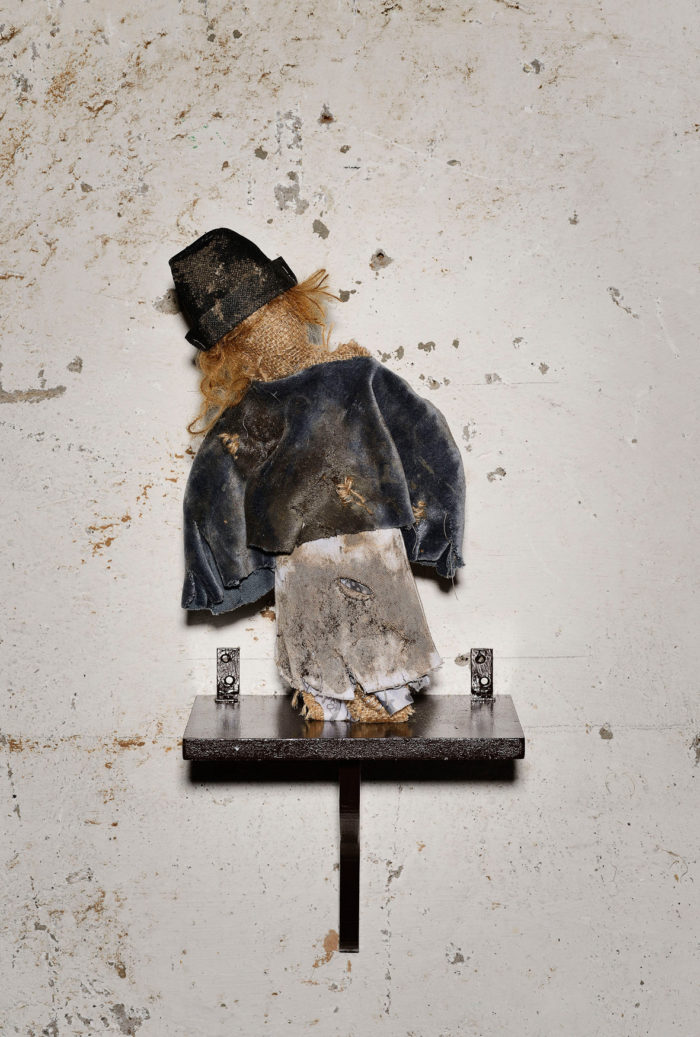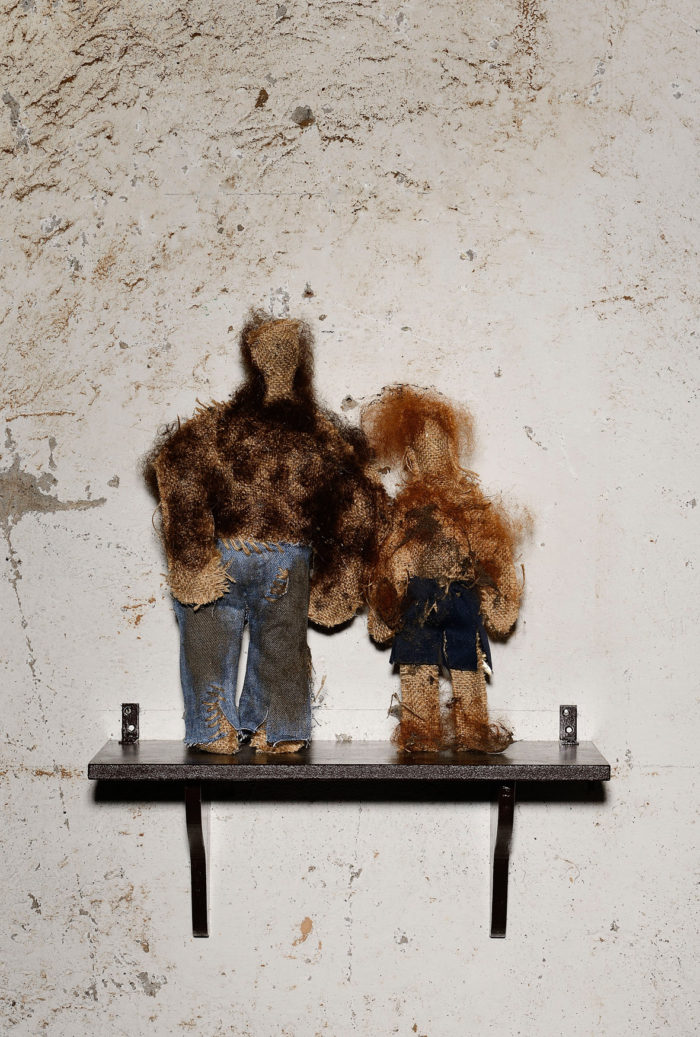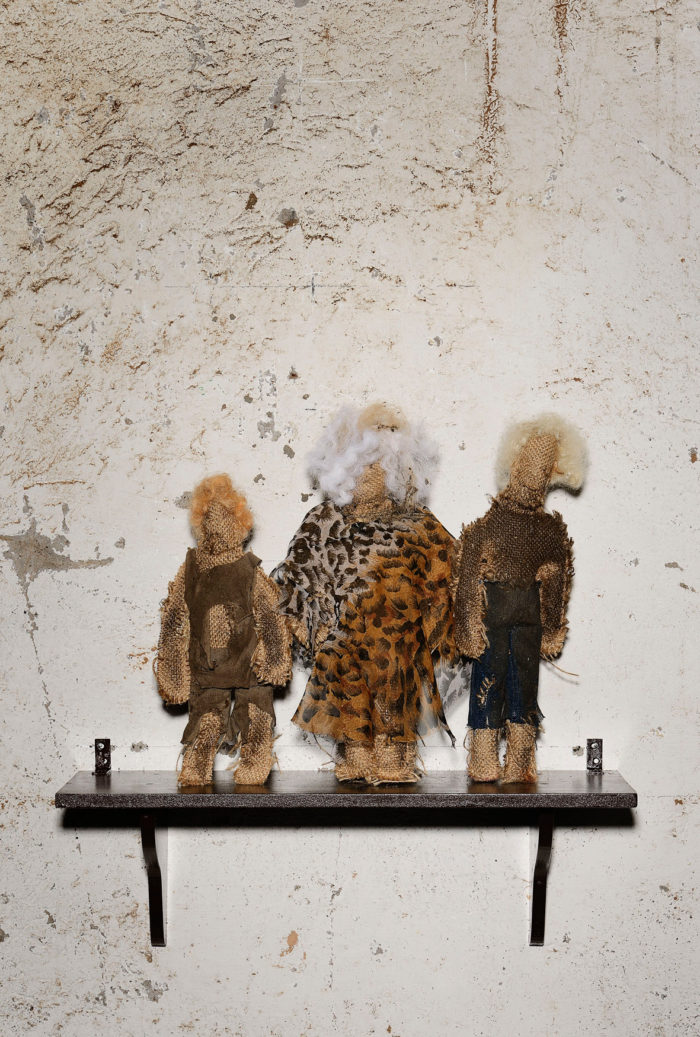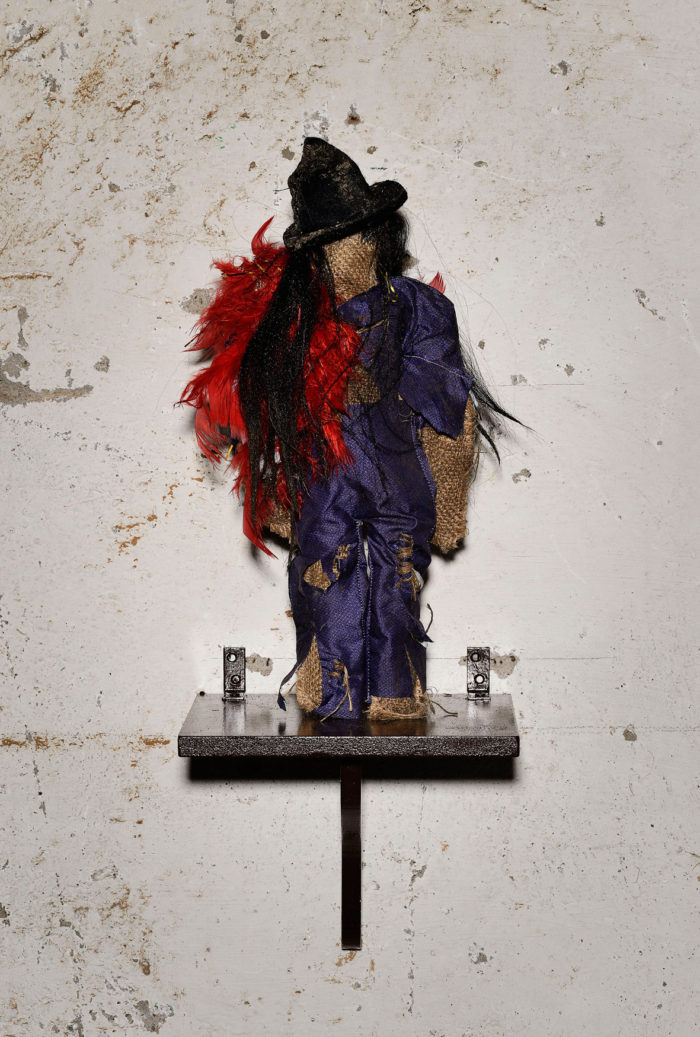 URI ARAN
MULTICOLORED BLUE
SEPTEMBER 18 – NOVEMBER 7, 2015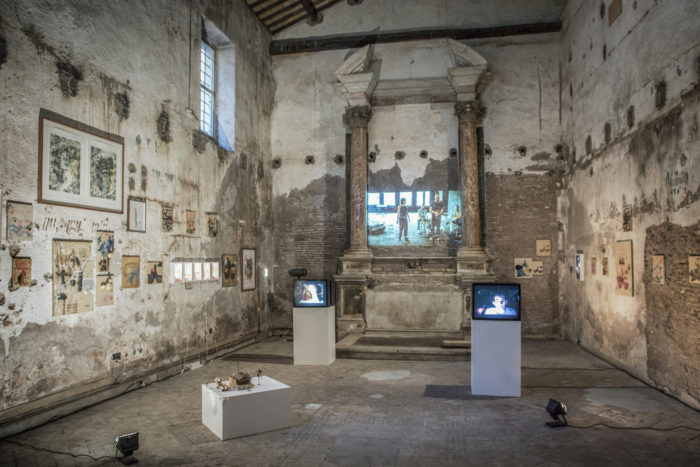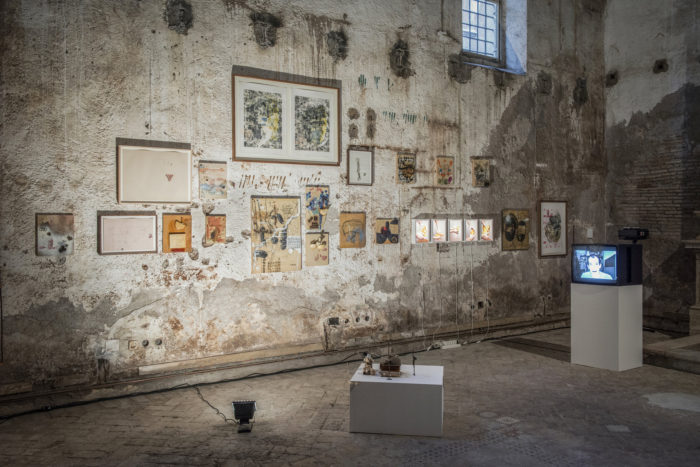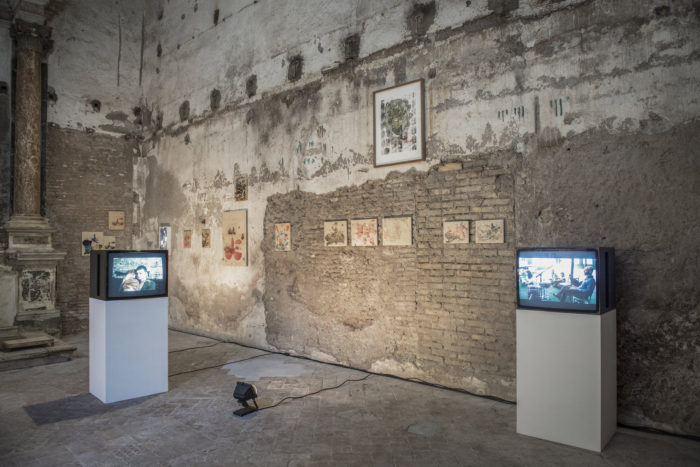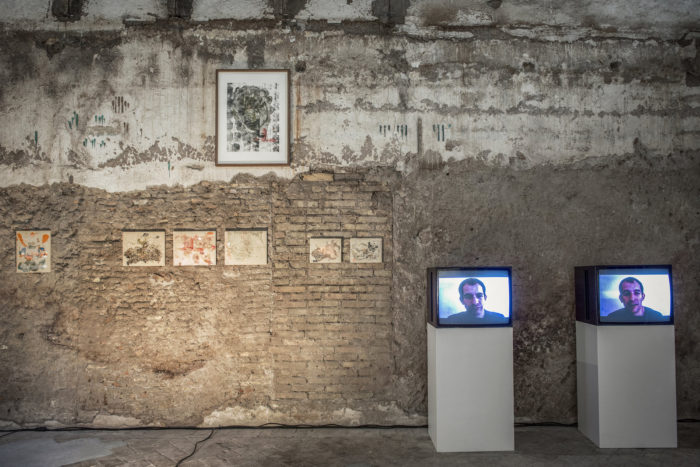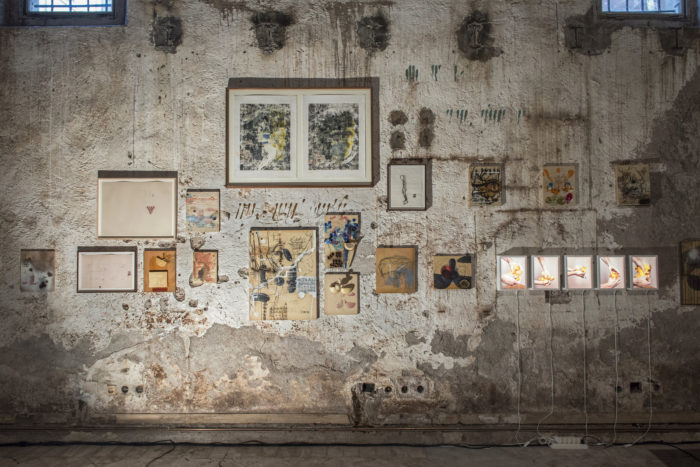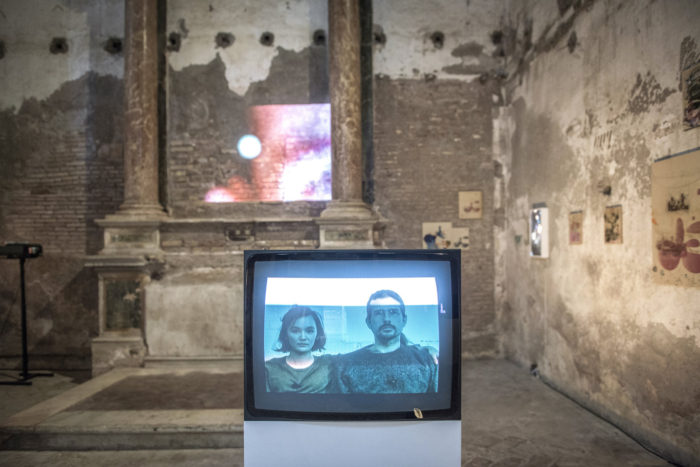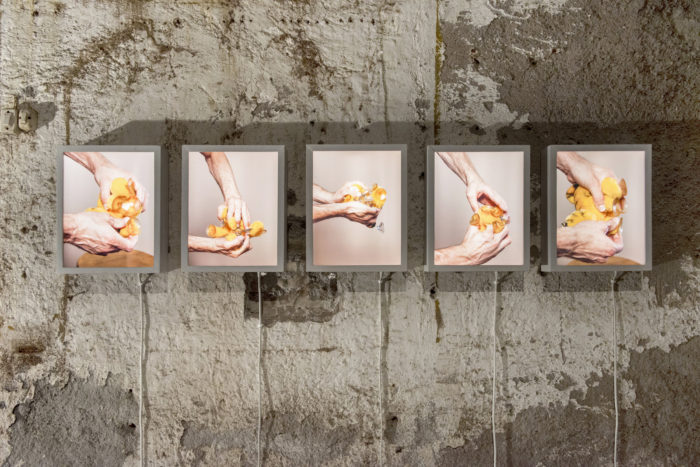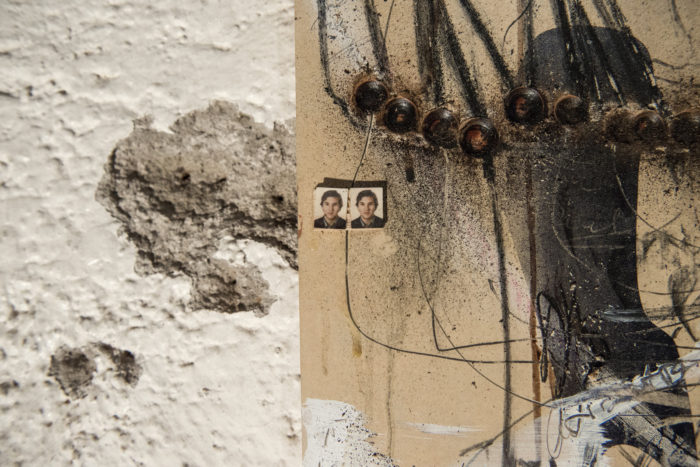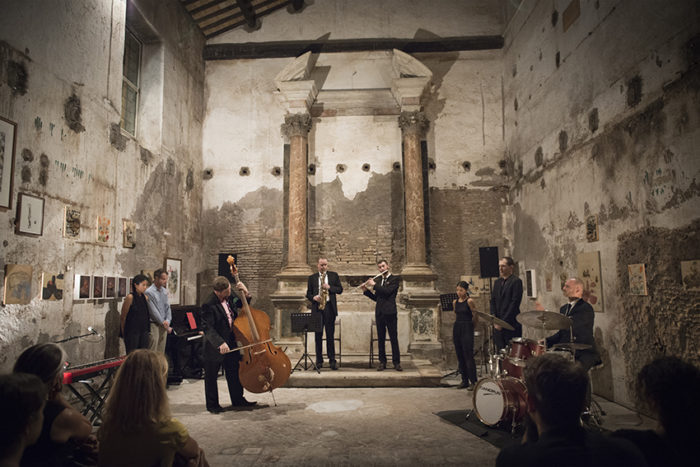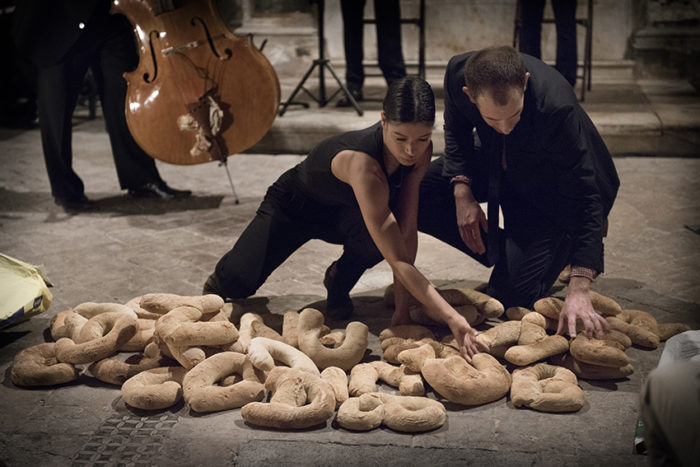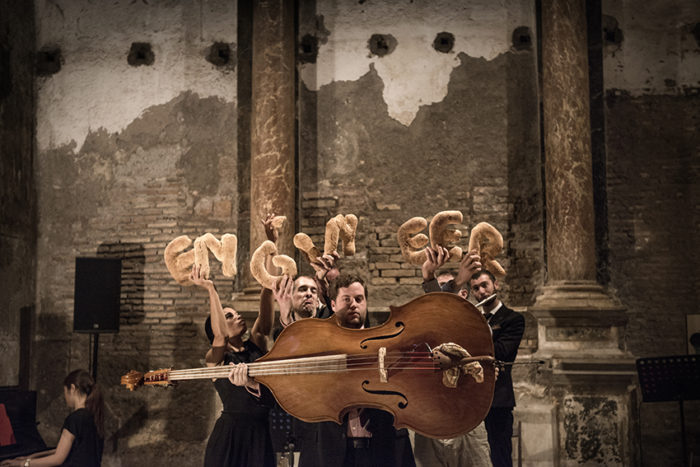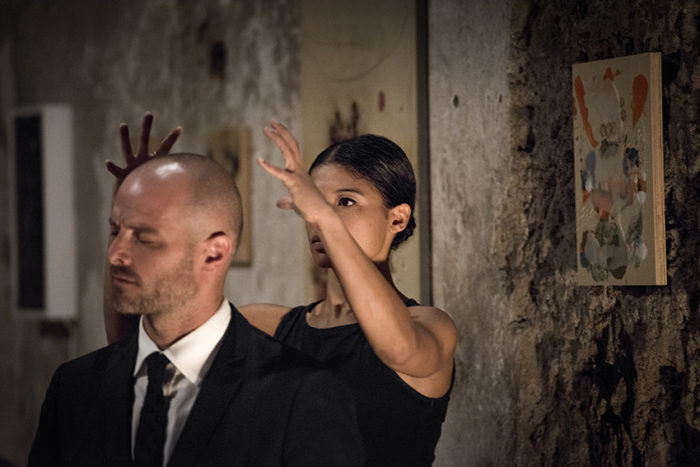 RIRKRIT TIRAVANIJA
UNTITLED 2015 (THERE IS A LIGHT THAT NEVER GOES OUT)
APRIL 4 – JULY 11, 2015